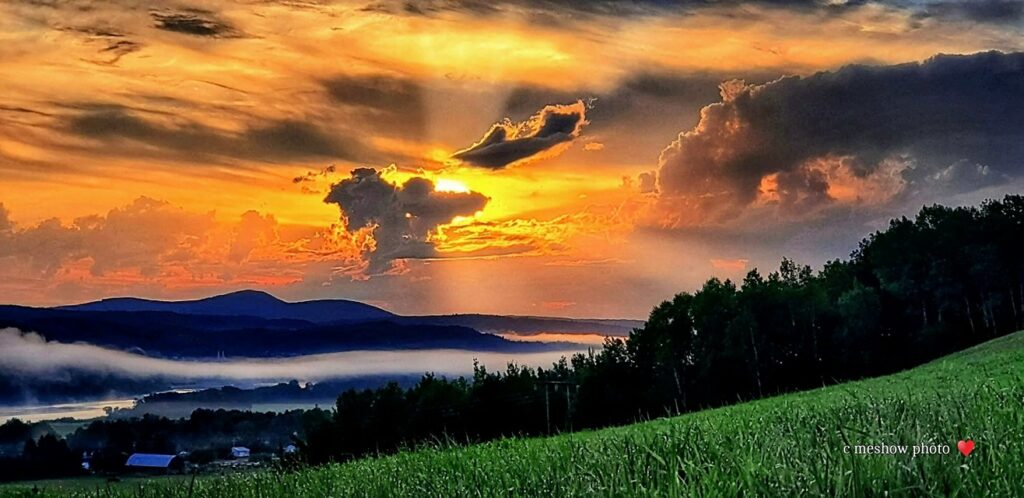 Good morning! This is the last day of the end times devotional. I have been praying that the Lord would use it for His glory and draw a soul to Him. Have you been saved by the Scriptures used in this devotional? Please let me know by leaving a comment and I will be happy to point you to a discipleship study that will help you to grow!
For our last day, I would like to share what the next events on the prophetic calendar are. The Christian is awaiting the Rapture of the Church. This is an event where God calls all born again believers to Heaven. Jesus Christ meets them in the clouds and takes them where He has prepared a place for them.
You may have heard people say that word "rapture" isn't in the Bible. Well, the word "bible" isn't in the Bible either but that doesn't mean it's not called by another name. In the Greek, the word used for "caught up" is:
ἁρπάζω
harpazō
har-pad'-zo
From a derivative of G138; to seize (in various applications): – catch (away, up), pluck, pull, take (by force).
The Apostle Paul tells the believers to comfort themselves with this information! The Tribulation won't happen until after the Rapture of the Church.
He goes on to tell believers what will come after the Rapture. If you are not born again, I pray that these last Scriptures that I share with you will shake you to the core and that you will get saved:
(2Th 2:1-12) Now we beseech you, brethren, by the coming of our Lord Jesus Christ, and by our gathering together unto him,: This is the Rapture.

(2) That ye be not soon shaken in mind, or be troubled, neither by spirit, nor by word, nor by letter as from us, as that the day of Christ is at hand. People were misled by wrong doctrine, even in Paul's day! He was writing the church at Thessalonica to hold fast to what he had written to them in the past and not be deceived by false doctrine.

(3) Let no man deceive you by any means: for that day shall not come, except there come a falling away first, and that man of sin be revealed, the son of perdition; This great falling away is what we are experiencing today. We are not sure how long this will last but it will end with the man of sin (the antichrist) revealing himself. The antichrist will be none other than Satan.

(4) Who opposeth and exalteth himself above all that is called God, or that is worshipped; so that he as God sitteth in the temple of God, shewing himself that he is God. The antichrist will exalt himself above God and will sit in the temple in Jerusalem deceiving people into thinking he is God.

(5) Remember ye not, that, when I was yet with you, I told you these things? Paul reminds the Thessalonians that he had already taught them these things. Some believed the Rapture had already occurred but he's showing them that the antichrist was not yet revealed.

(6) And now ye know what withholdeth that he might be revealed in his time. (7) For the mystery of iniquity doth already work: only he who now letteth will let, until he be taken out of the way. What stops this prophetic clock from starting is the restraint of the Holy Spirit on this earth. At this time, He dwells within every born again believer.

(8) And then shall that Wicked be revealed, whom the Lord shall consume with the spirit of his mouth, and shall destroy with the brightness of his coming: Once the Rapture occurs, those born again believers are removed from the earth and so is the Holy Spirit. His work will be accomplished just as it was in the Old Testament where He empowers certain people for special missions.

(9) Even him, whose coming is after the working of Satan with all power and signs and lying wonders, Satan will have great power during the Tribulation and will deceive many by signs and wonders; but notice Scripture says "lying wonders."

(10) And with all deceivableness of unrighteousness in them that perish; because they received not the love of the truth, that they might be saved. Satan will deceive mankind because they didn't believe the Gospel of Jesus Christ while they had a chance.

(11) And for this cause God shall send them strong delusion, that they should believe a lie: Because mankind didn't accept salvation and the truth, God will send strong delusion (errors and mistakes proceeding from false views) and they will believe Satan's lies.

(12) That they all might be damned who believed not the truth, but had pleasure in unrighteousness. Self explanatory.
Dear reader, please, I beg you. You do not want to be alive when this happens. It is a time like no other – worse than the Holocaust – worse than Nero's reign. Please don't let religion stand in the way of you making a decision. This is not about religion – it is a personal relationship with your Creator. It is a personal relationship with the One who died for you to be the price for your sins. God has placed you here for such a time as this so that you may be saved. Please click here and the link will open up in a separate tab to You Can Be Born Again and Know It!