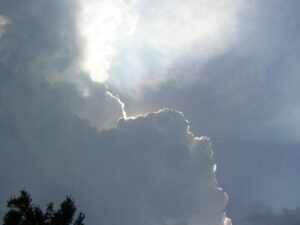 Good morning! Thank you for joining me this morning! My prayer today, "Most Gracious, Heavenly Father, You are such a wonderful Father to me! My heart is full of gratitude for the countless blessings and loving care that You provide to me. Lord, I pray that what is written on this blog leads others to You, either for salvation or a closer relationship with You. May You use it for Your glory, Father. May Christ's blessed light and truth shine here! I pray these things in His precious, precious Name, the Name above all names, the Alpha and Omega, the King of Glory, the LORD of Lords, my Saviour, Amen!
Now on to our next word: it is not used very often in the English language. I've actually never read this word except here in the Scriptures. Although I got the gist of what Paul was trying to communicate, I still had to look it up. What I thought was the gist was just the tip of the iceburg:
HEADY, a. hed'y. [See Head.] Rash; hasty; precipitate; violent; disposed to rush forward in an enterprise without thought or deliberation; hurried on by will or passion; ungovernable.
I may sound like a broken record (for those of you who even know what a record is 😂), but does not this sound like it was just written this year? The Bible is not some ancient book, friend. It is living and breathes afresh each and every day; each and every time we open its pages, we are able to read something that is fresh and new and applicable to our lives … right now!
Jesus Christ did not leave this earth so mankind could wallow in their sin. He provided mankind with salvation through His shed blood on the cross. He also left us with the Comforter, the Holy Spirit, the Third Person of the Trinity. That same Holy Spirit who abided with the disciples, abides within every born again believer!
The world as we knew it has changed. Unless there is total repentance in our beloved Country, we are headed toward a very deep precipice; one where there is no return. No other time in U.S. history have people rushed to conclusions without thought! Thinking for one's self is no longer a part of someone's character. Instead, it has been replaced with threatening and aggressive responses. This generation has become one that rushes into judgment without research. They plow ahead and join up with likeminded, ungovernable individuals with intent to destroy anyone who doesn't agree with them; even if they are wrong. No research is done with these individuals. They will take the opposite side of what is right every time. What an excellent definition for "heady," amen?
Does this scare you? It should, if you're not born again! The born again believer has the power of the Holy Spirit in his life. This Holy Spirit is God Himself and can help the believer to overcome fear: at least He did in my life! I don't fear what is coming but rejoicing that I am one day closer to Christ's return! If you are saved, then do the work of an evangelist! Tell others about Christ and His precious salvation. Once He returns for us in the Rapture, our work here is finished.
If you happen to be reading this and are not saved, it is no coincidence. God has placed you here for such a time as this so that you may be saved. Please click here and the link will open up in a separate tab to You Can Be Born Again and Know It!