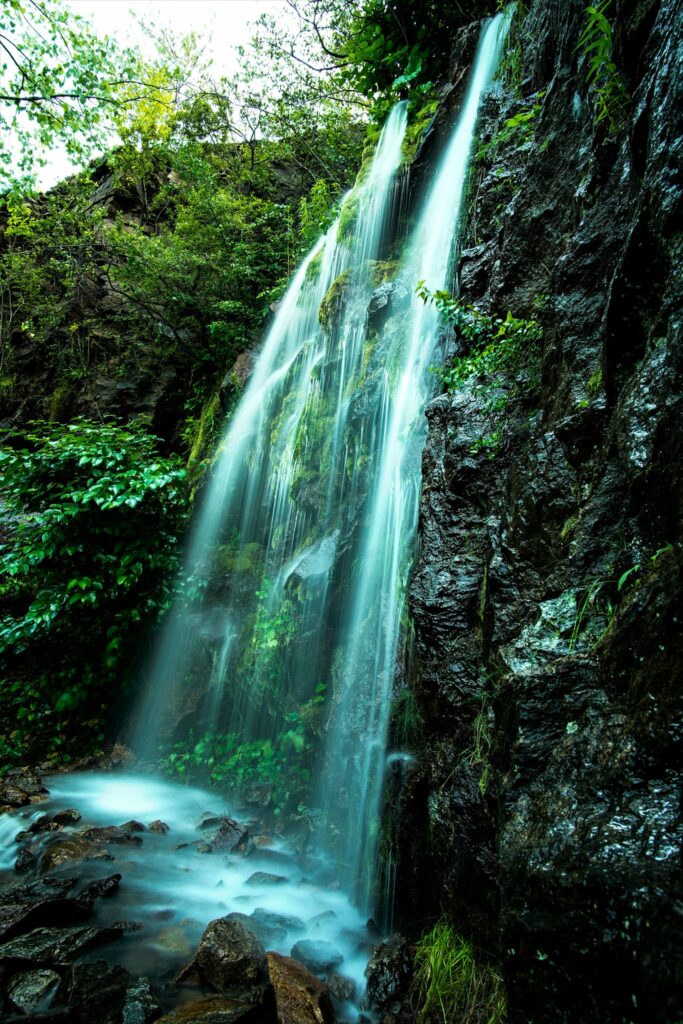 Good morning, dear reader! How blessed we are to wake up to another day; to live, to breathe, and to behold God's beauty. Today's photo was taken by a high school classmate who has a great eye for capturing God's creation! I love waterfalls because they remind me of God's power! Also, they are usually surrounded by rocks which also remind me of God being the stable and solid foundation of my life. Dear most precious Heavenly Father, how grateful I am to be able to live another day to serve You! Although I'm retired and my "world" is smaller than it use to be, I pray that You would use this blog to attract readers to read about You, Lord. Thank You for sending Your Son, Jesus Christ, to save us. Thank You, Father, for giving us salvation. I long for the day when my faith will be made sight that I may be able to worship at Your feet! Lord, may You be honored here and may all who read come to a saving knowledge of Jesus, the Saviour of our souls! I ask all these things in His glorious name!
Today's verse refers to God using three descriptions: father, God and rock of my salvation! But notice what precedes each of these descriptive nouns! Maschil of Ethan the Ezrahite wrote this Psalm and he writes that God spoke of David and how he would cry to "my father, my God, and the rock of my salvation"! This excites me because it shows us that one can have a special, personal relationship with God. I know this because he speaks of God as his father. God is not some impersonal being and it's quite clear that he felt that he could turn to his Father and talk to Him about anything! Born again believers are privileged to be called God's children! Friend, are you able to call God
Do you have this special relationship with God, reader? It is no coincidence that God has placed you here for such a time as this so that you may be saved. Please click here and the link will open up in a separate tab to You Can Be Born Again and Know It!