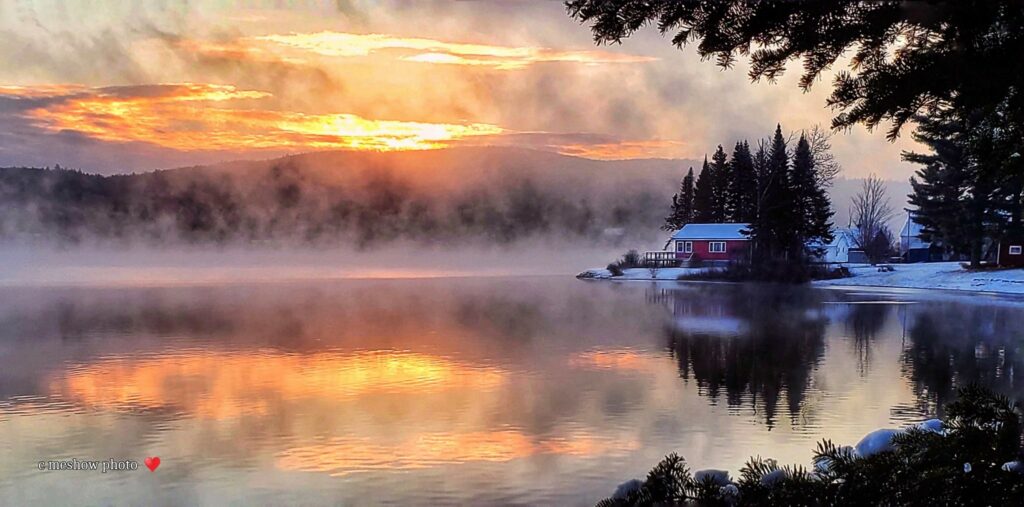 Good morning, Reader! It's a nippy morning but I feel fairly certain that it's colder where some of you live! 😀 Today's picture is absolutely breathtaking! What a serene scenery – how would you like to sit with your morning cup of coffee or tea and behold God's handiwork? It brings such peace!
Today's verse is one that speaks to my heart and fills me with joy! It truly is a joy unspeakable! Let's dig a little deeper, shall we? If you recall, Hannah (Elkanah's wife) was Samuel's mother. She prayed for God to send her a son after years of being barren. Hannah committed to God that if He were to bless her with a child, she would offer him back to the Lord. Hannah kept her promise to God. Samuel served in the house of the Lord from the time he was two or three. He became a great prophet and was the thirteenth judge over Israel.
Samuel knew the Lord personally! He refers to Jehovah God (LORD) as the God who lives! Our God is not some figment of someone's imagination. He was, is and will be forever more!
Our God is always here and always with us. One of His names is Emmanuel, which means God with us! How exciting is that? Rejoice, Christian!
The second phrase Samuel gives us is "blessed be my rock"! Noah Webster's 1828 Dictionary defines the word as:
In Scripture, figuratively, defense; means of safety; protection; strength; asylum. The Lord is my rock. 2 Sam 22. Firmness; a firm or immovable foundation.
Samuel blesses God for being his defense, his means of safety, his protection, his strength, and his asylum! Oh friend, what an intimate way to approach your faith in Christ. Christ promises us that He will NEVER leave us or forsake us! This intimate relationship for the born again believer is one that we can rely on because God does not lie! Read the following verses and comfort yourself! These promises are overwhelming and they come from the Creator Himself!
Samuel had this intimate relationship and it is evident in his prayer! Exalted be the God of the "rock of my salvation"! This phrase is found only one other time, in Psalms 89:
This Psalmist (Ethan the Ezrahite, a singer in King David's court) knew God personally because he calls him: his father, his God and rock of my salvation! Is He yours? Can you sing the hymn below with all confidence that you have that joy of knowing God as your father and rock of your salvation?
Joy Unspeakable by Barnie E. Warren

I have found His grace is all complete,
He supplieth every need;
While I sit and learn at Jesus' feet,
I am free, yes, free indeed.

Refrain:
It is joy unspeakable and full of glory,
Full of glory, full of glory;
It is joy unspeakable and full of glory,
Oh, the half has never yet been told.

I have found the pleasure I once craved,
It is joy and peace within;
What a wondrous blessing, I am saved
From the awful gulf of sin.

I have found that hope so bright and clear,
Living in the realm of grace;
Oh, the Savior's presence is so near,
I can see His smiling face.

I have found the joy no tongue can tell,
How its waves of glory roll;
It is like a great o'erflowing well,
Springing up within my soul.
If you've read through this post today and you have doubts whether or not you are saved, born again, please leave a comment simply asking me to reach out to you. I would rather be certain of where I will spend eternity than to be afraid to admit to my church family that I'm doubting that I'm saved! Friend, it is no coincidence that God has placed you here for such a time as this so that you may be saved. Please click here and the link will open up in a separate tab to You Can Be Born Again and Know It!