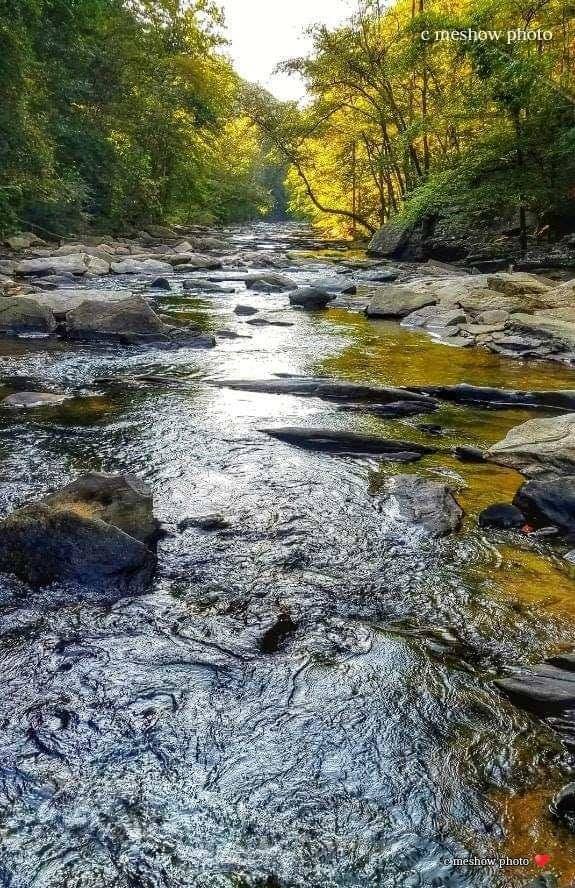 Good morning! I love today's picture! You can see the brook running passed the rocks and the rocks are not affected by the current. Granted, they may change formation after years of water running over/around them, but they are not uprooted from their secure spot. I love the picture this paints in my mind! My spiritual body, my soul, is not affected by the various currents of life because I accepted Jesus Christ as my Saviour and He is my rock and my shelter! This series is such a blessing to me because I am learning how to apply each of the Lord's "rocks" to my growth in Him!
But another way to look at today's verses is to actually see that only God is the rock! There is no other. Jesus gave us a great example of how firm of a rock He actually is in the parable of the wise man who built his spiritual house upon a rock.
Many "churches" today preach that Jesus is the Rock and foundation of our faith. However, they do not preach that we can build our spiritual body upon Him! He is truly the Rock and His Word is truth. When we accept Him as Saviour, we begin building our spiritual house, so to speak. We build that house on the doctrines taught in the Scriptures. As we apply these doctrines to our lives and obey them, our spiritual house gets stronger. We will weather the storms of life because our house is founded upon the Rock, Jesus Christ!
Yes, you may know this, but do you believe it and live it? Only a born again believer can successfully build his spiritual life upon the Rock! Please don't let religion stand in the way of you making a decision. This is not about religion – it is a personal relationship with your Creator. It is a personal relationship with the One who died for you to be the price for your sins. God has placed you here for such a time as this so that you may be saved. Please click here and the link will open up in a separate tab to You Can Be Born Again and Know It!