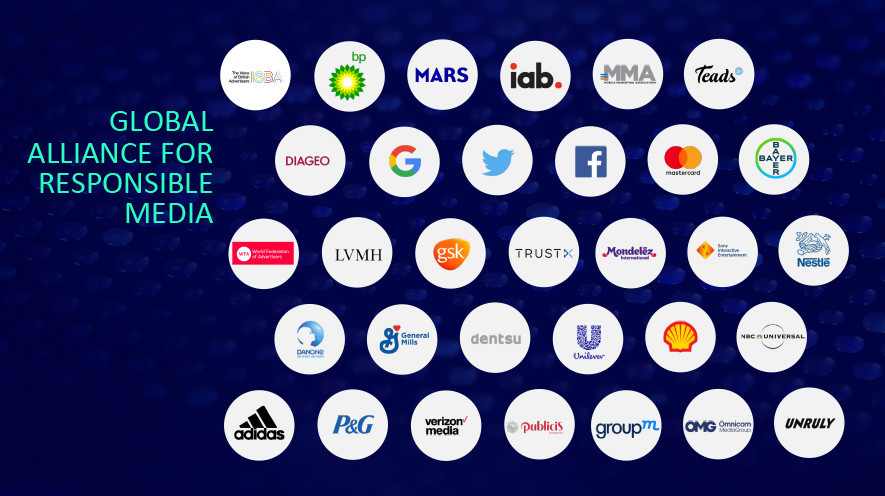 Kurt Mahlburg, an Australian Christian writer and author, said it best: "Who needs facts when we have thought police like GARM?" Indeed! Of course the World Economic Forum would have this organization under their umbrella. Responsible media is an oxymoron for brainwashing the world into what they want you to think.
The Global Alliance for Responsible Media (GARM) dubs itself "a cross-industry initiative established by the World Federation of Advertisers to address the challenge of harmful content on digital media platforms and its monetization via advertising". Liking what it saw, the World Economic Forum gobbled up GARM as a "flagship project" in its "Platform For Shaping the Future of Media, Entertainment and Culture" just months after the project's launch in 2019.

Kurt Mahlburg
It's not as if they are hiding their agenda, Reader! They are putting their goals out there for all to see!
GARM is the Global Alliance for Responsible Media. They're a collective of marketers, media agencies, media platforms, tech companies, and industry associations who created a standardized framework to help identify and address potential harmful content online and through social media.

https://www.peer39.com/blog/garm-standards#:~:text=GARM%20is%20the%20Global%20Alliance,online%20and%20through%20social%20media.
So how can Christians know the difference between deception and truth? It is solely obtained from reading the Word of God.
People claiming to be Christians don't read the Bible and expect to pull through without singeing their garments. Jeremiah had the same problem in his day. But as believers, we should not be devoid of knowledge. God has given us His instruction manual in the Bible and everything in life and what to do can be found in its pages.
As believers, we have the Holy Spirit of God residing within us and He teaches us all things through the Bible. Christians have no excuse.
Social media, advertisements and the news media have sought to deceive the masses for a long time now. There is a world-wide agenda and that is to bring in the one-world government and the one-world church. It's all part of the devil's plans and his plans will be accomplished. However, the devil's plans are all part of God's great design to cast him into the Lake of Fire once and for all!
The time is coming when it will be too late for you to repent. You will remember each opportunity you were given by God to be saved; you will remember each time you laughed it off and ignored it. Please Reader, repent and accept Christ into your life. (Act 16:31, Rom 10:9) I want to be sure that anyone who reads the posts on this blog can know beyond a shadow of a doubt that they are going to Heaven. Have you received Christ as your Saviour? If no, your sins are not covered by His sacrificial offering of Himself. You have not been redeemed by His blood. It is no coincidence that God has placed you here for such a time as this so that you may be saved if you are not already. Please click here and the link will open up in a separate tab to You Can Be Born Again and Know It!