Day 24 – God Sees All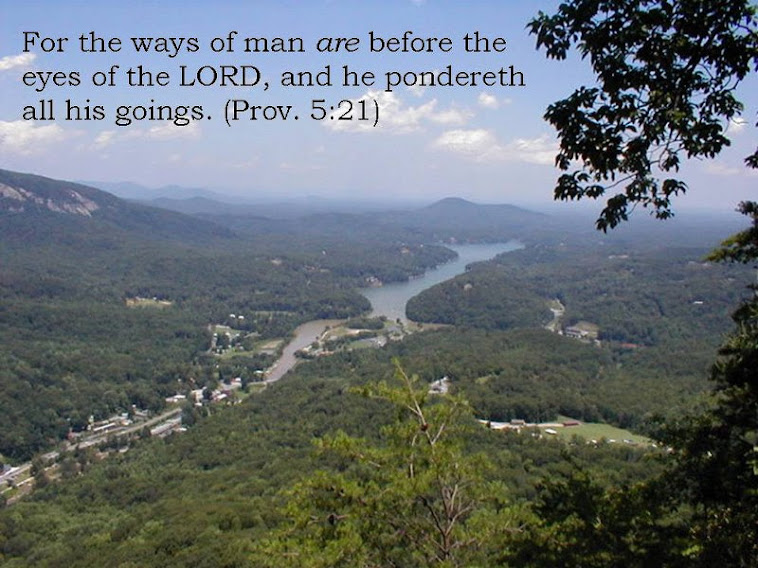 We may not think about it, but God sees every footstep we make on our life's journey. He is also aware of every word we speak. Not one thing in our lives escapes God's eyes according to Prov. 5:21. Furthermore, God weighs our every action. He knows our motives. Nothing is hid from Him. Wow! If every believer truly believed these Proverbs and statements, he would be living as righteously as he could, don't you think? God gives us every opportunity to do right, my friend. First, He provided a way for us to get to Heaven.
Second, He gave us the opportunity to say no to sin.
We will be without excuse when we stand before Him to give an account of what we have done on this earth.
Every unconfessed sin, every word, every deed, every thought, will be brought to light. Will our works on earth as Christians earn reward or be burned?
God sees everything, my friend. It's not worth a moment of pleasure here on earth to lose reward for an eternity. Faithfulness is difficult but the rewards are great.
God sees your efforts and is right there to show His strength when you are weak. Not only are the Father's eyes upon the righteous but His ears are listening to every word we speak to Him.
What a wonderful Father we serve, my friend!
Be faithful, dear Christian.
Your eternal blessings await you! These are the blessings which count!
Dear God…
There is none like You
Your love is true and pure
May I be found faithful
Each trial may I endure
Pages: 12345678910111213141516171819202122232425262728293031