Day 20 – Whose Way?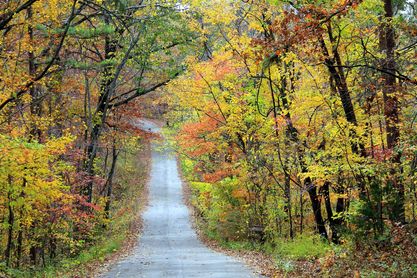 Have you ever heard the saying, "It's my way or the highway!"? The fool sees his way as the only way. He does not and will not listen to reason or the possibility that he may be wrong. This fool sees all conflict in his life with a distorted view. It couldn't possibly be something the fool has done wrong. In fact, this person truly believes that it is someone else's fault. It is sad that one gets to the point that he cannot be taught of God. His heart has hardened to the point where the Holy Spirit cannot pierce it.
A foolish person does not need a request to speak his mind because he speaks it quickly and loudly. You hear much more than their two cents' worth! Solomon says in verse 16 that the fool's wrath is presently known. This person does not take time to think about what he is going to say. He does not weigh the consequences that his words will have on his life. Instead, he speaks now! Speaking too hastily is like a tube of toothpaste. Once you squeeze it and the toothpaste comes out, there's no way to put it back in. The words out of a fool's mouth are quick and it's too late to do damage control as the damage has been done.
I love Solomon's style of writing. He gives you the consequences which come as a result of the bad and the good. The wise person listens to counsel, whether from parents, a godly friend or the Pastor. The prudent man keeps himself from blowing his temper and losing his testimony. He guards his mouth carefully. The believer's testimony speaks the loudest about how he walks with the Lord. He can blab all he wants, but his actions will reflect whose fruit he is displaying – the fruit of the Holy Spirit or the fruit of the world (the devil's fruit). The Word says that temperance (self control) is one of the Spirit's fruit according (Gal. 5:22-23). The more a Christian is in the Word and applying it to his life, the more he will exercise that muscle of self control. It does not come over night – it comes with much practice. The world thinks that it's good for you to speak your mind. However, the Lord thinks differently. You can be sure that if the world thinks that speaking your mind is right, then God will say differently.
Dear God…
May I guard my every step
Heeding Your Word in all I do
May each of my actions bring praise
Honor and glory to You
Pages: 12345678910111213141516171819202122232425262728293031