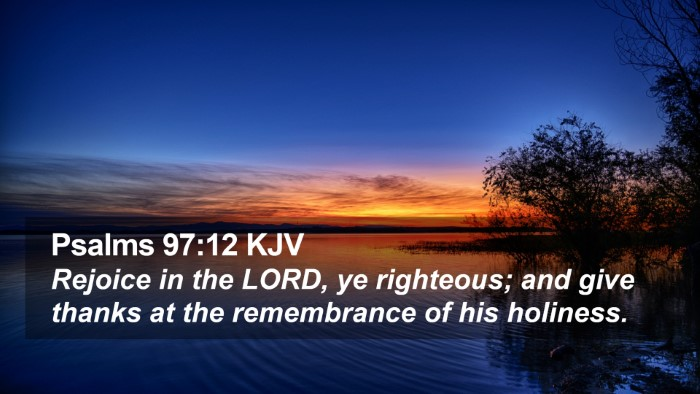 Good morning! We are still in early Spring where the mornings are quite nippy. It's beautiful, though and makes me long for the warmer days ahead! It should not only be days like these that prompt us to rejoice in the Lord or to give thanks! As believers, we should be doing this ongoing and also as we go through trials. Why do you think that is so? People are watching what you do with difficulties in your life. You may not think so but they do! If you are busy rejoicing and praising the God of great comfort, it is a testimony to those who are watching you.
The doubting unbeliever watches the Christian for various reasons. It may be that they want to secretly catch you doing something where they can accuse you of being a hypocrite. It could be they are watching you so that they can see how you react when difficulties come your way. They think: will this Christian curse? will this Christian laugh at my dirty joke? Whatever the reason, people are watching. Before I was born-again, I worked with a lady that I had grown very fond of. She and I were two peas in a pod and loved to curse and tell off-colored jokes. I left work early on Tuesday and when I returned on Wednesday, I was a new creation! (2 Corinthians 5:17) I had been born-again and the Lord completely changed my heart! I no longer wanted to dishonor Him and curse His name. She saw me reading my Bible during break time and lunch time and I guess that peaked her interest. She stopped by my desk and pointed her finger in my face and said, "I'm watching you!" Little did I know that her born-again sister had been witnessing to her and now God had placed me in her life! She later became born-again and we were able to have sweet fellowship in our work place! God is soooo Good!
So let's get back on track and look at the believer's responsibilities when it comes to being a good testimony. One of the ways is to rejoice when you're being tried. Each one of us has a cross to bear for Christ. Some believers are extremely sick and, like the Apostle Paul, are not healed. Why is that? Everything we go through should bring glory to God, yes, even illnesses. There are others who have lost a child. As you watch these believers, you see the cross God has called them to bear. You see God's mercy and love through it all. Their face and actions do not reflect hardship but they trust in God and His will for their lives. They love their Heavenly Father and know that He will heal their heart! David was a good example of this. At his deepest and darkest times, he acknowledged the condition of his heart and corrected himself! How? He hoped in God and praised Him! Those efforts changed David's heart and was reflected on his face; his countenance displayed joy. David knew that God was the only One who could encourage his disparaged heart and he turned to the Lord for healing!
Psalm 42:11 reminds me of God's abilities and that all His ways are holy and righteous! Nothing happens in our lives that He doesn't approve! He takes our trials and turns them into lessons to teach His perfect will for our lives! Do you recall the hymn, "Holy, Holy, Holy" by Reginald Heber? This hymn was written in 1826 and oh is it still a wonderful hymn of praise. This song could very well be one of the songs sung by the saints in Revelation 4:10-11!!
Holy, holy, holy! Lord God Almighty!
Early in the morning our song shall rise to Thee;
Holy, holy, holy, merciful and mighty!
God in three Persons, blessed Trinity!
Holy, holy, holy! All the saints adore Thee,
Casting down their golden crowns around the glassy sea;
Cherubim and seraphim falling down before Thee,
Who was, and is, and evermore shall be.
Holy, holy, holy! Though the darkness hide Thee,
Though the eye of sinful man Thy glory may not see;
Only Thou art holy; there is none beside Thee,
Perfect in pow'r, in love, and purity.
Holy, holy, holy! Lord God Almighty!
All Thy works shall praise Thy Name, in earth, and sky, and sea;
Holy, holy, holy; merciful and mighty!
God in three Persons, blessed Trinity!
Walking the Christian life is not promised to be easy. In fact, God allows these trials so we can help others who are going through the same thing! God, the great Comforter, wants us to be "Jesus with skin on" to others who need comforting. He wants us to show them how to obtain this great comfort through salvation. If you are no longer afraid of the end times and those uncertain days ahead, tell someone who is afraid how to release that fear!
Dear Reader, don't let these end times create turmoil in your heart. Don't let the devil convince you that there's no hope! There is hope and we shall see the Lord Jesus coming in the clouds to take us to be with Him! His Bride, the Church, anxiously awaits this blessed event. We need to warn the unsaved so they can be saved and share in this blessing!
Don't be willfully ignorant of the end times. (2 Peter 3:5) If you are not born-again, confess your sins and repent of them. The time is coming when it will be too late for you to repent. You will remember each opportunity you were given by God to be saved; you will remember each time you laughed it off and ignored it. Please Reader, repent and accept Christ into your life. (Act 16:31, Rom 10:9) I want to be sure that anyone who reads the posts on this blog can know beyond a shadow of a doubt that they are going to Heaven. Have you received Christ as your Saviour? If no, your sins are not covered by His sacrificial offering of Himself. You have not been redeemed by His blood. It is no coincidence that God has placed you here for such a time as this so that you may be saved if you are not already. Please click here and the link will open up in a separate tab to You Can Be Born Again and Know It!