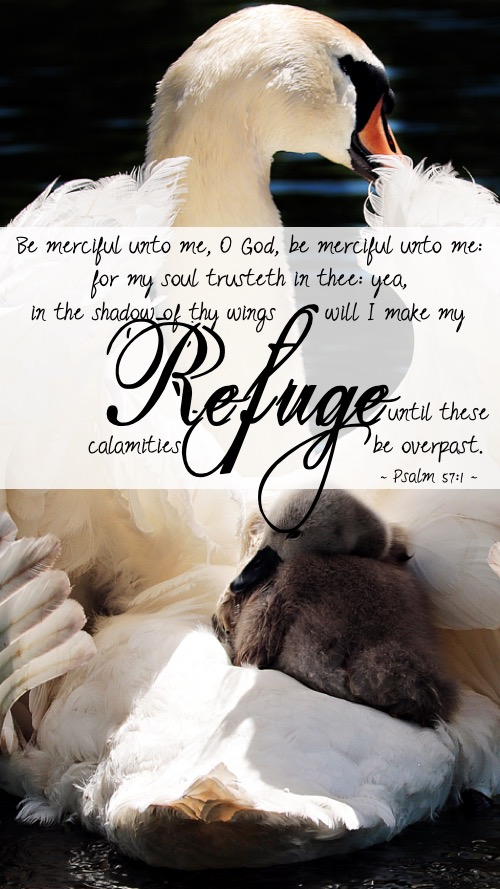 Good morning! Are you troubled this morning with the horrifying news about East Palestine, Ohio? What about the latest news on the war with Ukraine and Russia? Ask Jessica Tapias why she was fired from her teaching position for not lying to parents or refusing to allow students with "male genitals" into the girls locker room. Where are your thoughts as they relate to current events? Does it discourage you? Are you angered? Wow, is my post making you more discouraged than when you arrived on my blog? Please continue to read and you'll see how you can turn that discouragement into joy!
In my experience, the only way to cure discouragement was to change the attitude of my heart. If I concentrate on the circumstances around me, it will most certainly lead me to negative thoughts and add to that discouragement. Watching the news was my "trigger." However, when I turned to the Lord and gave all my worries to Him, those same worries were not so important anymore. I am not able to change any of the world's tragedies but I know the God who can. With that in mind, my thoughts focused on the only One who could help me!
Let's get back to today's Psalm; there we find the solution! Let's pick this Psalm apart and see what the Lord is trying to teach us. 🥰
David starts off with saying his heart is fixed. Noah Webster defines the word "fixed" as "Settled; established; firm; fast; stable." Ask yourself if you are settled in God's Word? Are you established in your faith; are you standing firm on foundation of the Word of God; can you turn to a place in your Bible to encourage yourself when you need it quickly; are you stable in your walk with the Lord or do you keep stumbling? David was able to do this because he said "My heart is fixed, O God"! He even says it twice which emphasizes his point. If you are tired of being discouraged by everything in your life and you want to change your heart, it will take work on your part. It's not earth shattering work but you will have to form new habits. Let's learn from David. Here are three areas that impressed me. David said:
My heart is fixed: Your heart can only be "fixed" on God if you surround yourself with the things of God. Start your day in your Bible or devote a special time in your day. Dedicate that specific time to read God's Word and allow Him to use what you have read to teach you. Pause after each segment you read and ask Him to show you what He would have you to learn. He desires to have a seat right next to you and fellowship with you. (Revelation 3:20, Zephaniah 3:17, Matthew 11:28-29) Pretend He is sitting in the chair beside you, if you have to. David says he wakes up early as part of his time with the Lord. When I was a young mother, if my children saw the tiniest ray of light from under their door, they would cry for me to get them up. It was impossible to have that quiet time with God in the wee hours. However, once they were in bed at night, I was able to devote my time to Him! Now in this stage of retirement life, I am able to spend all the time I want. To be honest, the more time I spend with Him, my heart desires more. Reading God's Word is what transforms our way of thinking and what is in our hearts. Remember Paul's exhortation in Romans 12:2! It is by the renewing our minds that we can be transformed! How do we do that? We do that by not conforming to this world!
David continues with:
I will praise thee: Is there a song from your youth that brings back good memories? I think we all have those songs. But there's something different about hymns. They contain a mini Gospel and words to change the heart. Singing hymns and spiritual songs will encourage your heart. Singing always changes the attitude of my heart. When my husband was sick, even near death, I would encourage myself with godly music. It changed my focus to the Lord and not on my circumstances. One of my absolute favorites is "Turn Your Eyes Upon Jesus." When I sing this song, I think of God's amazing grace that saved my lost soul. I think of Him shining into my dark night and restoring my vision so I can focus on Him! 🤗 Just read these words and see how they affect you:
O soul are you weary and troubled
No light in the darkness you see
There's light for a look at the Savior
And life more abundant and free

Turn your eyes upon Jesus
Look full in his wonderful face
And the things of earth will grow strangely dim
In the light of his glory and grace

His word shall not fail you he promised
Believe him and all will be well
Then go to a world that is dying
His perfect salvation to tell

Turn your eyes upon Jesus
Look full in his wonderful face
And the things of earth will grow strangely dim
In the light of his glory and grace
It reminds me of my previously lost condition and how grateful I am to now be considered His child. It takes my eyes off ME and turns them on HIM. It encourages me to tell others! Which leads us to David's next instruction:
David sang among his people and the nations. Honestly, I can "sing" and make a "joyful noise" in my church but to sing to the nations is quite another thing. 😆 The point is that David was not afraid to sing about the Lord to anyone. Where do you stand when it comes to telling others about your spiritual story? Are you afraid to do so? Do you share how you came to know the Lord with others? When I tell someone about what led me to the Lord and how I was saved, it lifts my own spirits and it blesses me. If that story leads a person to a saving knowledge of Jesus Christ, then it's like an energy shot in the arm for me! It is such a huge event that it even brings joy in Heaven! (Luke 15:7, 15:10) This is an excellent way to chase away discouragement, Reader! Share your story with others! Praise the Lord openly and don't be afraid if others look at you strangely. The more you do this, the easier it gets.
All this takes work, Reader. You also have to remove yourself from discouraging surroundings. If that means not watching the news or listening to negative podcasts, then so be it. (Psalm 101:3-8) If it means not hanging around with people who encourage wrong behavior, then don't. (Proverbs 22:24, 2 Corinthians 6:14) You may lose friends or fellowship with some family members but you will be happier for it in the long run. It's amazing what angry and sinful people bring into your life! Proverbs 12:21 is a good warning to all!
You have to start somewhere. If you are truly tired of being discouraged, then do something about it! But, friend, do something that is Christ-centered, not world-centered. The world will suck you into anything that is against God. Remember, the adversary does not play fair. He wants to kill you, both spiritually and physically. (1 Peter 5:8) But what is the heart of God?
The Lord does not want you to be discouraged. He is love and He is the Good Shepherd! Psalm 23 shows us just how good He is! This Psalm tells you everything that He desires to do for you. He loves you so much and wants you to trust Him. He knows what is best for you. If you focus your thoughts around Him and His Word, He will encourage your heart during these tumultuous times. The world will not get better. Matthew 24:8 says that all these things that are currently happening in our world are the "beginning of sorrows." This is terminology for birth pains. The pains that come with child birth start off slowly and they are "not so bad." However, those birth pains grow closer together and stronger until the blessed event of the baby's birth occurs!
Times are not going to get easier, Reader. I'm not trying to be a negative Nancy but Scripture warns us of these end times. Therefore, it is up to you to pick yourself up, brush yourself off, and change your current habits about your relationship with the Lord. Get serious about your walk with Him and allow the Holy Spirit of God to lead and guide you. Don't be willfully ignorant of the end times. (2 Peter 3:5) If you are not born-again, confess your sins and repent of them. The time is coming when it will be too late for you to repent. You will remember each opportunity you were given by God to be saved; you will remember each time you laughed it off and ignored it. Please Reader, repent and accept Christ into your life. (Act 16:31, Rom 10:9) I want to be sure that anyone who reads the posts on this blog can know beyond a shadow of a doubt that they are going to Heaven. Have you received Christ as your Saviour? If no, your sins are not covered by His sacrificial offering of Himself. You have not been redeemed by His blood. It is no coincidence that God has placed you here for such a time as this so that you may be saved if you are not already. Please click here and the link will open up in a separate tab to You Can Be Born Again and Know It!