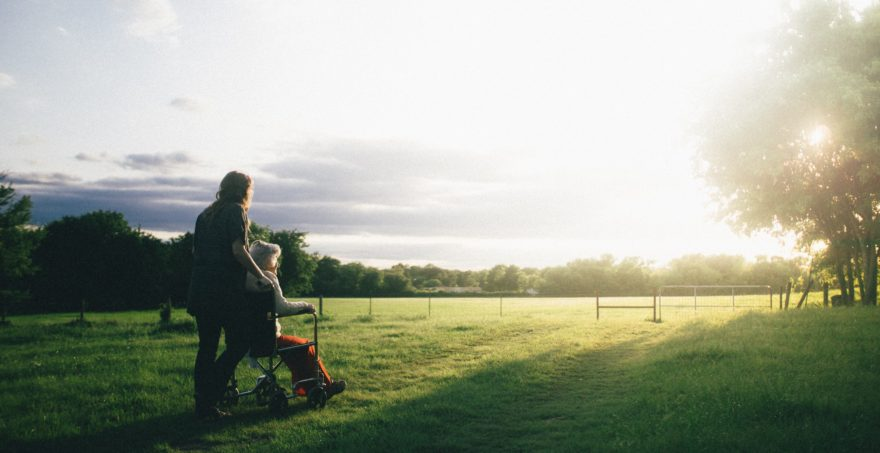 Christmas has come and gone and we are now awaiting the entrance of a New Year! It's hard to believe that we will be entering 2023 – it seems like yesterday we were celebrating the turn of the century! The Apostle James wrote:
I have been blessed to be able to show my husband that our wedding vows taken almost 49 years ago were meant with all my heart. We have had many "for better" days as well as "for worse" days. But whatever happens to him also happens to me. My heart aches to see him well again; and I must accept that it may not happen this side of Heaven.
It has been since December 6th that his health took a turn and we are at the height of this mountain. Although my husband is not completely alert to what has been happening, with the Lord's help and guidance, I am. My two sons and their wives have been a blessing during this time and my close friends as well. The Throne of Grace is being bombarded with prayers on his behalf and I know that the Lord's timing is not our timing.
I know that it is Almighty God Himself that holds my husband and me in the palm of His hands (John 10:29) and His will shall be done for both of us. During the midst of this trial, He is the only One who can actually help us! May we walk this difficult path glorifying His name through it all! After all, He is the one that knows the exact time when we leave this earth (Job 14:5)! God is forever from eternity past, He is into eternity future and He has seen every minute of our lives. He knows our suffering (Psalm 56:8) and each tear is recorded!
Thank you for your prayers! As time permits, I am working on a new devotional series which will hopefully publish with the New Year. In the meantime, I pray you will enjoy the devotionals that I've written in the past. Since it was the topic of the end times that drew me to my Lord and Saviour, Jesus Christ, may I recommend the following be added to your daily reading? These aren't exhaustive studies but there is enough information and Scriptures to lead you to the One Who loves you!!