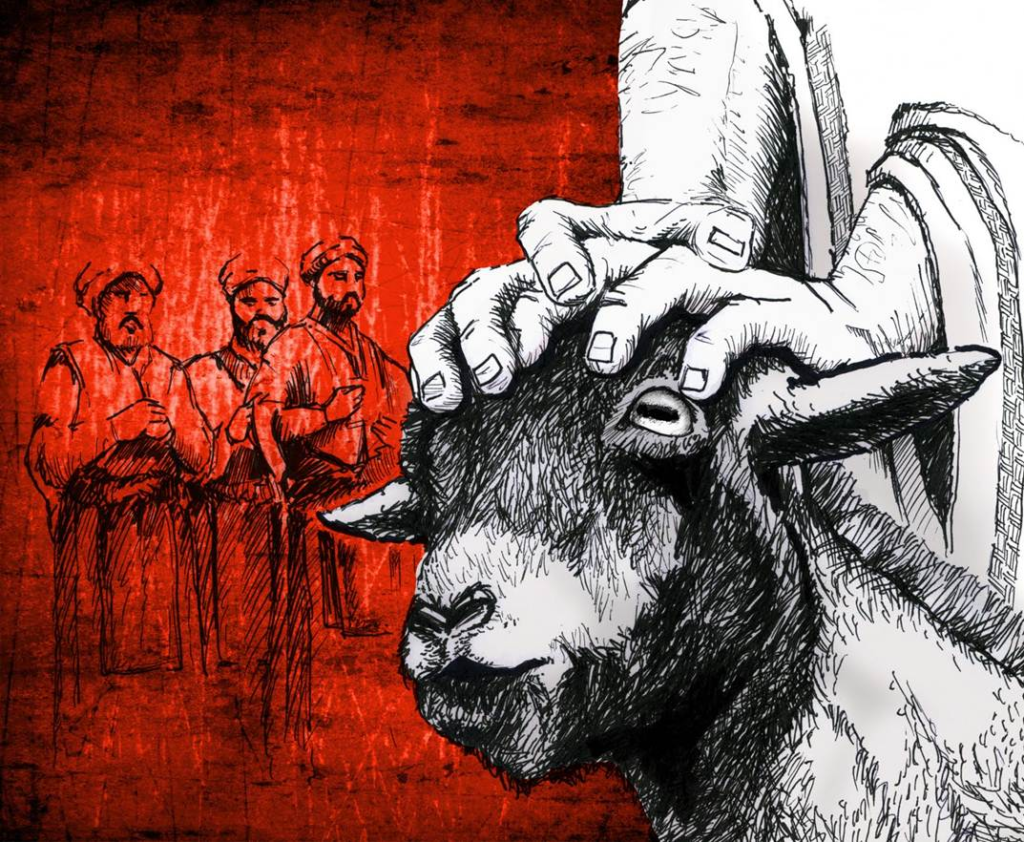 Good morning! Today's Feast is an exciting feast, in my opinion. The setting is the Second Coming of Jesus and Israel finally accepts Him as their Messiah! They look upon Him who died for their sin and became the sinless and perfect offering for all sins! Hallelujah! 🥰
You can read in detail how God instituted this Feast in Leviticus 16. However, prophetically speaking, we see in Zechariah 12:10 and Zechariah 13:1, that Israel will look upon Him whom they have pierced! This can only happen at Christ's Second Coming, amen?
It's interesting to me that the Scriptures above mention several times that NO work is to be done. This time was to be one of fasting and praying (Leviticus 23:27); Repeating this certainly must have some significance, amen? The only one who could do work was the high priest as he would be burning the offering to the Lord. Anyone who violated this would be destroyed (Leviticus 23:30). Do you see the significance here, reader? There is no one who can "pay" for his salvation. (Titus 3:5, Ephesians 2:8-9) Only the High Priest can do this for mankind. There can't be any "work" done in order to gain eternal life, amen? This time was to be a time of prayer and fasting. That is what "afflict your souls" is referencing in Leviticus 23:27, 29). They are to look inward and do inventory of their heart and focus on fasting and prayer! It's kind of ironic that this is not a time of "feasting" but of fasting!
As focus is on Israel during the seven-day Tribulation, this will be their time to recognize Christ as their Messiah. During this time, they will be fasting and praying for God's revelation of the One Who saved them to make Himself known to all Israel! They will see their Messiah at His Second Coming and will recognize Him! Their atonement will be complete in Him, amen?
Don't these symbolic points of these Feasts excite your spirit? Do you know the Lord Jesus Christ, personally or do you only know of Him? He is the true sinless Lamb of God! I want to be sure that anyone who reads the posts on this blog can know beyond a shadow of a doubt that they are going to Heaven. Have you received Christ as your Saviour? If no, your sins are not covered by His sacrificial offering of Himself. You have not been redeemed by His blood. It is no coincidence that God has placed you here for such a time as this so that you may be saved if you are not already. Please click here and the link will open up in a separate tab to You Can Be Born Again and Know It!