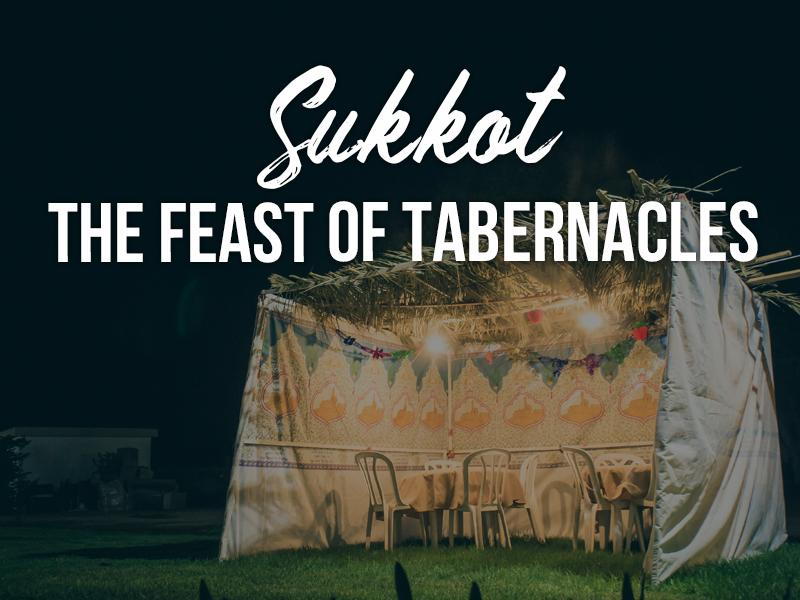 It's a new day and I'm thankful to be alive to live in times such as these. You may wonder how I can be thankful for the chaos and hatred we are experiencing. I am thankful because we are part of the best generation and time in which to be alive! At this point in time, the Church who is alive at the time Israel became a nation (1948), will not experience death but will be Raptured when Christ comes in the clouds to get His Bride! That's enough to make you shout, "Glory"!!
Today is our last Feast, the Feast of Booths or Tabernacles; in Hebrew it is called "Sukkot." Its actual definition is a temporary dwelling or hut. This is a Festival where the Jews remember the 40 years their ancestors dwelled in the desert. The Lord God protected and provided for Israel during their journey in the desert. Remembering all that God had done for them is the focal point. These temporary huts are taken down at the end of the Feast and rebuilt the next year; in memory of Israel moving the tabernacle from place to place in the desert. This tabernacle was with them throughout their entire journey and God was with them that whole time.
Israel's "temporary dwelling" is still true today. Once they enter into the Millennium, their Messiah will no longer be dwelling temporarily with them but for all eternity! Prophetically, we read in Micah 4:1-7 that Messiah will dwell among His people once again after the Second Coming. All remaining believing Jews will see their Feast of Booths come to a reality when they enter the Millennium Kingdom and their Messiah, Jesus Christ, will be among them! Hallelujah! Jesus will once again "tabernacle" with them! Praise the Lord! Can you imagine living during the Millennium and living like we were in the Garden of Eden? The thought of this brings joy to my heart! 😀
This is the end of our series and I hope you have enjoyed it! Don't these symbolic points of these Feasts excite your spirit? Do you know the Lord Jesus Christ, personally or do you only know of Him? He is the true sinless Lamb of God! I want to be sure that anyone who reads the posts on this blog can know beyond a shadow of a doubt that they are going to Heaven. Have you received Christ as your Saviour? If no, your sins are not covered by His sacrificial offering of Himself. You have not been redeemed by His blood. It is no coincidence that God has placed you here for such a time as this so that you may be saved if you are not already. Please click here and the link will open up in a separate tab to You Can Be Born Again and Know It!