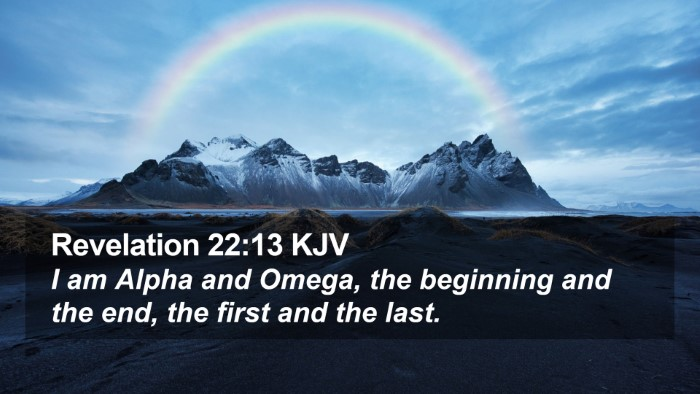 Good morning! This series began on April 20th and nearly four months later, we have reached the end. I pray this series has blessed you and helped you to gain a sense of urgency in telling others about the Lord. May you not let a day go by without telling others about His saving power. ❤❤
So as we end with this last post, let's see how the Lord finishes this wonderful Book. Through Jesus' infinite mercy, He now gives us one last opportunity at the end of the Book of Revelation to tell us what is in store at His Second Coming. We see in Revelation 22:6 that everything that has been said are faithful and true. John also tells us that the things that are going to happen will shortly be done. Some of you may doubt that this is within our generation (Since 1948) and probably won't occur for a while like quoted in 2Pe 3:8 But, beloved, be not ignorant of this one thing, that one day is with the Lord as a thousand years, and a thousand years as one day. However, on May 14, 1948, Israel became a nation. Jesus said in:
Israel is known as the fig tree and Jesus said that when the tree should "shoot forth," summer is now nigh." Jesus also said that "this generation shall not pass away, till all be fulfilled." Whatever generation exists on May 14, 1948, that generation will see Christ's return. Whether you experience His return in the clouds for the Rapture or experience His Second Coming at the end of the Tribulation, your generation will be the one to see it. Praise the Lord! \o/
Most importantly, Friend, let Revelation 22:7 be an exhortation to you. Jesus says that we are blessed if we keep the sayings of this Book. He also stated it in Revelation 1:3! I truly believe with all my heart that as believers and disciples of the Lord Jesus Christ, it is our responsibility to know the Book of Revelation so that we are able to be witnesses for Him. Our testimony is one thing, as well as our efforts in leading others to Christ, which must be our priority. It does not matter how you do it, just do it!
Revelation 22:10 exhorts John not to seal the sayings in this Book because the time is short. Use this Book wisely and let it move you to tell others what is in store for them should they neglect such a precious gift! Heb 2:3 How shall we escape, if we neglect so great salvation; which at the first began to be spoken by the Lord, and was confirmed unto us by them that heard him; God has given each human being every opportunity to come to a saving knowledge of Jesus Christ. Yes, even the native in the deepest jungles of South America! If that person looks at the heavens and God's creation and his heart is stirred, God will send someone (possibly a missionary) to reveal His Word to that native! (Romans 1:20)
The urgency of the rest of the verses in this chapter alert us that Christ is coming quickly once we see all these things come to past. Israel is a nation, wars and rumours of wars (Matthew 24:6-7) are currently under way. Earthquakes are occurring on a daily basis now (Matthew 24:7) and in multiple places, volcanoes are getting ready to erupt showing significant earthquake activity, famines and pestilences are everywhere (Matthew 24:7). But Jesus said in Matthew 24:8 that these are the beginning of sorrows. Just as birth pains during childbirth, the pains come quicker and they are stronger before the big event of birth occurs. Take this seriously! It is no joking matter – you will not be in Hell having a party with your friends!
Please, dear Reader, if you are not born again as you read this, consider your future in eternity. It will be filled with pain, burning and regret for all eternity. Jesus said three times in Mark chapter 9:
That "worm" is symbolic. Just as a body decays in the ground and worms slither in and out, you will not die but you will be writhing in excruciating pain; the fire won't be put out for all eternity. As much as it hurts when you burn yourself, imagine this same (but greater) pain all over your body, for… all… eternity! There won't be anyone there to give you a drink of water to quench your thirst. There won't be anyone to relieve your pain. (Luke 16:23-25) Satan and his demons will be there with you making your life there a nightmare for all eternity.
The Lake of Fire is the final destination of those who have been in Hell. Those who are there now know what is in store for them. They must be afraid of what's to come. The day they are released from Hell to attend the Great White Throne Judgment is the day that they will see everything they have done as written in the Books described in Rev 20:12 And I saw the dead, small and great, stand before God; and the books were opened: and another book was opened, which is the book of life: and the dead were judged out of those things which were written in the books, according to their works. Unsaved royalty and leaders, lawyers, doctors, the rich as well as the poor, teenagers, engineers, etc. will all go through the same process. To those who had greater opportunity, they will be held accountable for every thought and action as revealed in the Books. Christ's Word is a two-edged sword which will reveal even your deepest, darkest thoughts (Hebrews 4:12).
Dan 12:2 And many of them that sleep in the dust of the earth shall awake, some to everlasting life, and some to shame and everlasting contempt. As I wrote above, remember Lazarus? He was in Abraham's bosom while the rich man was in Hell. The rich man couldn't even buy a drink of water and he begged Lazarus to bring some to him. But once a person is in Hell, it's too late. (Luke 16:24)
King Jesus will not be mocked. The Word, His two-edged sword, will judge us. Joh 12:48 He that rejecteth me, and receiveth not my words, hath one that judgeth him: the word that I have spoken, the same shall judge him in the last day.
What a person suffers in Hell will not outweigh what is to happen in the Lake of Fire. The rich man could see Lazarus afar off. But the Lake of Fire will be in outer darkness. Jesus stated this three times in Mark 8:12, Matthew 22:13 and in Matthew 25:30. He also says that tears and pain will accompany the darkness. What an awful thing to experience for all eternity: which is, dear Reader, without end!
Jesus does not want you to suffer this end. 2Pe 3:9 The Lord is not slack concerning his promise, as some men count slackness; but is longsuffering to us-ward, not willing that any should perish, but that all should come to repentance. He has prepared a beautiful place for those who believe on Him. We will live for all eternity in peace and beauty if we make Him our Saviour! Friend, you either believe now and go to Heaven or find out on that day of Judgment at His Second Coming that everything you believed was a lie. These lies will take you to Hell. It's up to you; it's your choice! So with that in mind, I want to be sure that anyone who reads the posts on this blog can know beyond a shadow of a doubt that they are going to Heaven. Have you received Christ as your Saviour? If no, your sins are not covered by His sacrificial offering of Himself. You have not been redeemed by His blood. It is no coincidence that God has placed you here for such a time as this so that you may be saved if you are not already. Please click here and the link will open up in a separate tab to You Can Be Born Again and Know It!