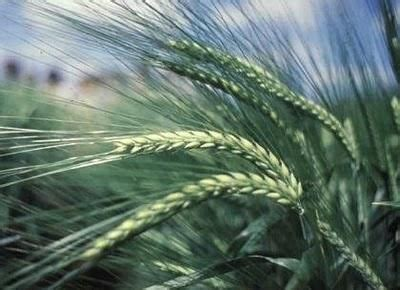 Good morning! Today we will be thinking like farmers 😁! It helps to put ourselves in that mindset as we read about the Great Harvests about to come during the Tribulation. I'm praying you are ready, dear Reader. I'm praying that you have Christ living within you and that you are truly born again.
We begin today's study with Revelation 14:14. In my Bible, this segment is entitled the Harvest of the Earth. This verse references the Son of man (Revelation 1:13 and Daniel 7:13) sitting on a cloud, having a crown of gold and a sharp sickle in his hand. We know that this is Jesus because He has a golden crown. The angels do not have crowns. Here Jesus is going to be the harvester of the earth and will harvest both believers and unbelievers.
Notice that Jesus comes:
seated on a white cloud, which indicates His purity
wearing a golden crown, which indicates His victory, and
holding a sharp sickle, which indicates His authority where He separates the sheep from the goats.
During the first part of the harvest of the earth, we see this is a harvest of separation between the saved and the unsaved. This is the in-gathering of believers (Revelation 14:15-16). During the second part of the harvest, we see the harvest of the earth's vine (Revelation 14:18) and these are the grapes, which is the harvest of destruction – the judgment of non believers (Revelation 14:17-20). This is referred to in Matthew 13:36-43 where Jesus talks about the tares and wheat. God will use angels as part of this harvesting process. Toward the end of the Tribulation, they will separate the righteous (the wheat and the sheep) from the unrighteous(the tares and the goats). It amazes me still how God's Word is knit together within its beautiful pages!
Friend, God has called us to be salt and light to the earth. Use your time wisely! There are people out there that claim to be Christians but are not. The Bible says you will know them by their fruit! (Matthew 7:15-20) You cannot call yourself a car just because you are standing in the garage. Nor can you call yourself a Christian just because you are standing in a church. Dear reader, PLEASE, I beg you. Don't be satisfied with a mediocre faith. One who is born again has been given the spark of life in his spirit – a new life in Christ Jesus. (2 Corinthians 5:17) This verse does not say that a few things are become new! It says all things are become new!. Don't fool yourself. I know for certain that I am born again and am going to Heaven because my heart literally changed in a split second! The desire to curse God and live a worldly life style immediately disappeared. Yes, the desire was the there but His Holy Spirit's power within me helped me to defeat the my flesh and its temptations.
Can you say the same, reader? Have you received Christ as your Saviour? If no, your sins are not covered by His sacrificial offering of Himself. You have not been redeemed by His blood. It is no coincidence that God has placed you here for such a time as this so that you may be saved if you are not already. Please click here and the link will open up in a separate tab to You Can Be Born Again and Know It!