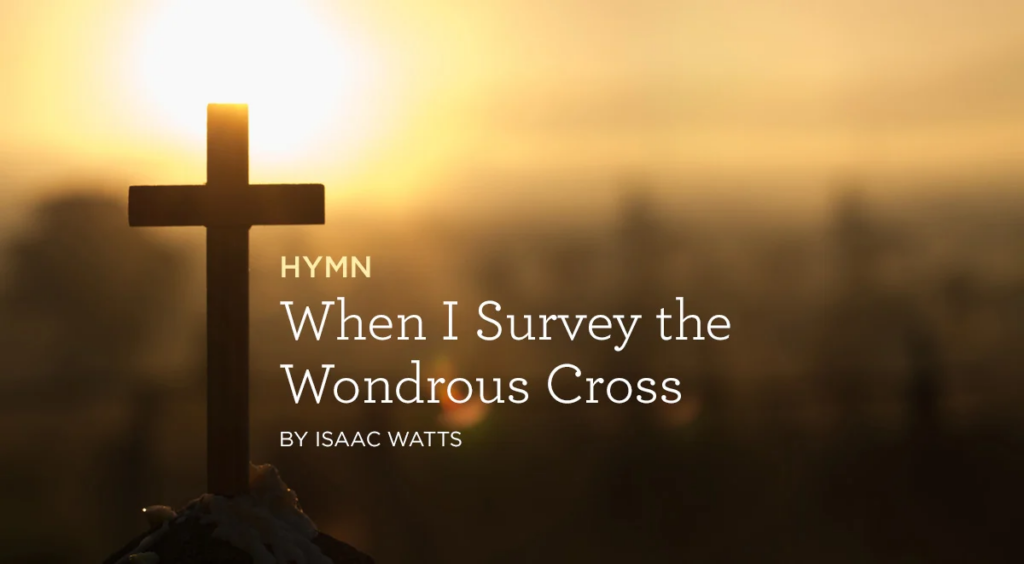 Lyrics (click here to hear instrumental)
This was not at the top of my list for songs that speak to my heart. However, upon doing the research for this post, it has since risen to the top! No one wants to admit they are a sinner. This hurts our pride and, therefore, is not a title we willingly claim. It is for this very reason that Christ went through the agony of the cross. Dr. C. Truman Davis wrote an article entitled "A Physician's View of the Crucifixion of Jesus Christ." If you haven't read it before, please take a moment to read it as it will most definitely change the way you think about what Christ went through for you and I! It is heart-wrenching to say the least! I'm thankful Dr. Davis took it upon himself to research it and to share it with us! Our society has no idea what the Lord Jesus went through in order to be the Perfect Sacrifice for our sins!
When I survey the wondrous cross
On which the Prince of glory died,
My richest gain I count but loss,
And pour contempt on all my pride.
Forbid it, Lord, that I should boast,
Save in the death of Christ my God!
All the vain things that charm me most,
I sacrifice them to His blood.
See from His head, His hands, His feet,
Sorrow and love flow mingled down!
Did e'er such love and sorrow meet,
Or thorns compose so rich a crown?
Were the whole realm of nature mine,
That were a present far too small;
Love so amazing, so divine,
Demands my soul, my life, my all.

Isaac Watts
The History Behind the Hymn
It was a daring move when, in 1707, Isaac Watts published his first book of hymns. At that time it was the practice of almost every congregation of the Church of England to sing only Old Testament psalms in their public worship. However, Watts had grown to dislike this because it restricted the Christian from being able to explicitly celebrate in song all those aspects of the gospel that are fulfilled and illuminated in the New Testament.

In the preface to Hymns and Spiritual Songs, Watts addresses the worship situation of his time and offers a defense for writing and publishing new music.

Many Ministers and many private Christians have long groaned under this Inconvenience, and have wished rather than attempted a Reformation: At their importunate and repeated Requests I have for some Years past devoted many Hours of leisure to this Service. Far be it from my Thoughts to lay aside the Psalms of David in public Worship; few can pretend so great a Value for them as my self . . . But it must be acknowledged still, that there are a thousand Lines in it which were not made for a Saint in our Day, to assume as his own; There are also many deficiencies of Light and Glory which our Lord Jesus and his Apostles have supplied in the Writings of the New Testament; and with this Advantage I have composed these spiritual Songs which are now presented to the World.

Within Watts' book, under the section "Prepared for the Holy Ordinance of the Lord's Supper" is the first public printing of "When I Survey the Wondrous Cross."

Concerning the hymn's creation, there is no special story that singles it from among the many others he wrote. (He is credited with something like 750 hymns.) But what makes the hymn unique is the particular beauty of its language and imagery, and the power with which it highlights the most significant event in human and personal history — the cross of Jesus Christ our God.

https://believersportal.com/story-behind-when-i-survey-the-wondrous-cross-hymn/
A Lesson for Me
I was raised Catholic and because I was taught that salvation was by works plus Christ's work on the cross, I would battle my flesh whenever I wanted to boast at the good things I had done. After salvation, however, I learned through the Scriptures that it was by God's grace that I was saved through faith in Christ's finished work on the cross!
No longer could I boast about what I had done! Oh but I sure could boast on what Christ did so I could be saved!
See from His head, His hands, His feet,
Sorrow and love flow mingled down!
Did e'er such love and sorrow meet,
Or thorns compose so rich a crown?
Message for today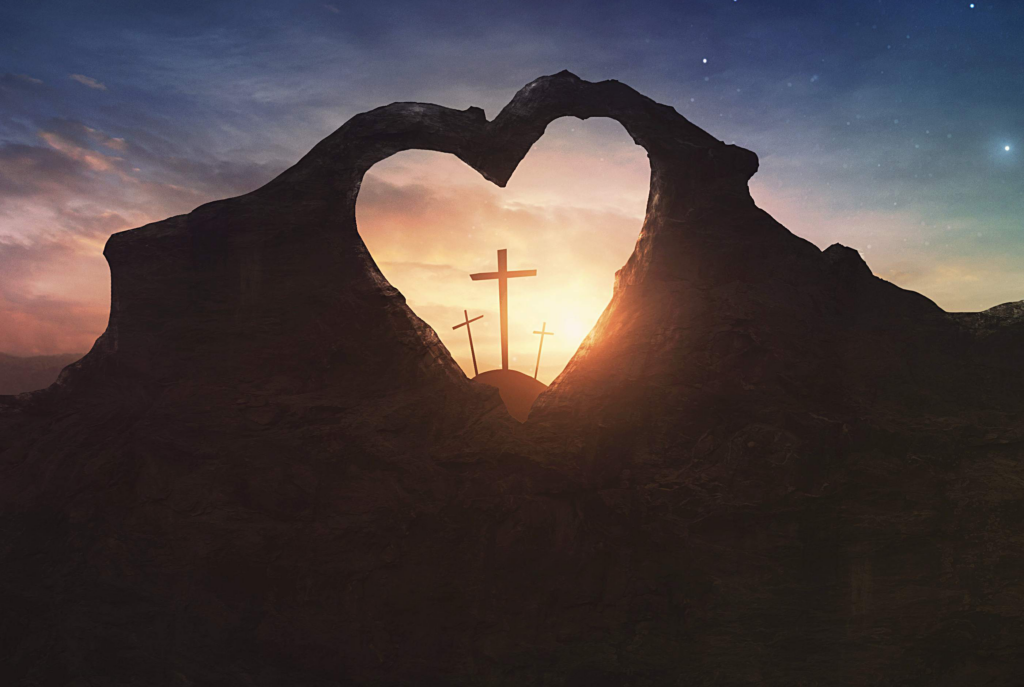 The above verse brings tears to my eyes! After reading the doctor's medical account of the crucifixion of our Saviour, I can totally understand why Issac Watts penned "Did e'er such love and sorrow meet,"! Our Saviour had to suffer such excruciating pain in order to pay our penalty! 😥 Oh what great a love would drive Him to do so! I love my husband and I would surely die for him. But the Lord Jesus died for me while I was yet a sinner!!! (Romans 5:8)
My Saviour hung on the cross … a wooden cross … one that took His earthly body. But praise the Lord, He has risen and is coming again!
If you are not truly born-again, there is coming a time when it will be too late for you to repent and be saved. It is no coincidence that God has placed you here for such a time as this so that you may be saved if you are not already. Please click here and the link will open up in a separate tab You Can Be Born Again and Know It!