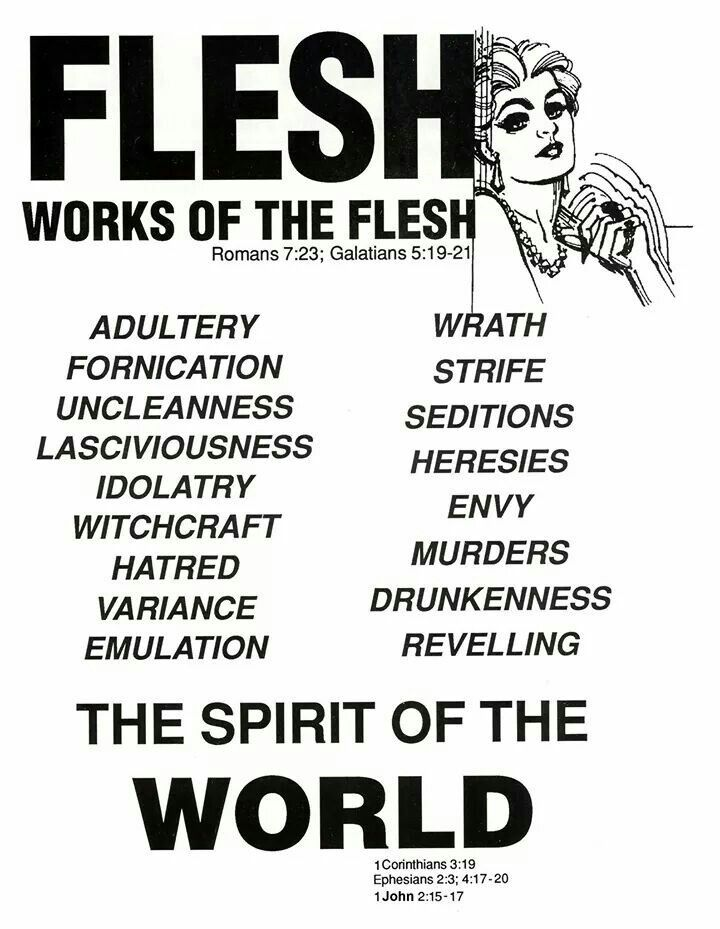 Good morning, Reader! It was not until I began this series that I realized the intensity of Ephesians 2:8-9!!! There is absolutely no way man can get to Heaven on his own. We have been guilty of at least one, if not each of the sins that we've covered so far. If you say you have no sin, you are lying. (1 John 1:8) Everything boils down to being born with a sin nature. Everyone is born with the innate ability to sin since the time of Adam and Eve's first sin! (Romans 5:12)
Today's sin is one that people may think is not really "as bad" as murder, let's say. But the Bible is quite clear about this sin of hate. The Apostle John wrote:
Today's world is a perfect example of the hatred that has formed in men's hearts! The first sin of hatred began with Cain killing his own brother, Abel, out of jealousy, pride and hatred! It continued on throughout history and is heavily reflected in the hearts of man in our current world! The dissension created by liberalism has culminated into a cacophony of hatred. The hatred shown toward God is also prevalent. The enemy is bent on taking as many with him as possible. Those who are guilty of this sin will not inherit the kingdom of God, Reader! Unless one is born again (John 3:3-7), he will not enter into God's kingdom. The message is clear!
You cannot get to Heaven on your own merits, plain and simple! Again, Ephesians 2:8-9 is still in the Bible and it makes it clear that it is not by your own works. It's the grace of God that allows us to enter into His presence.
You have to check your own heart on a daily basis. Once you are saved, you should check your heart daily to make sure that you are a living example of God's goodness and grace! The verses below are often used by proponents of salvation by works. However, they fail to read verse 13.
It is God that works in the heart of man after salvation. Paul is merely exhorting the brethren to check their spiritual fruit to make sure that they are living lives which will draw the lost to the Lord! God wants all to be saved and doesn't want anyone to go to Hell! (2 Peter 3:9) Once a person is born again, God wants to use that person for His glory and His pleasure! If one says he is born again, but he is still committing sins from his "old life," then God cannot use that person for His good pleasure, now can he? (2 Cor. 5:17) This is why Paul is telling the believers in Philippi to "work out your own salvation with fear and trembling." They cannot be used of God to be a light to the lost. Working out your own salvation is not so that you can BE saved. It is so that you can confess your sins so you can be used of God. (1 John 1:9) Each time we "check" ourselves, we give the Holy Spirit an opportunity to work in us. (1 Thess. 5:19, 1 Thess. 5:22) We must abstain from sin, from the very appearance of it! This is how God can work His will in us.
If you are a believer and are guilty of hate, you need to go back to the beginning. Check your heart and confess it so you can be used of God! We are to be living a new life in Christ and showing His fruit. If you're not a born-again believer, then this one sin will keep you out of Heaven. It only takes one sin to make you guilty before God. (James 2:10)
There will come a time when it will be too late for you to repent. You will remember each opportunity you were given by God to be saved; you will remember each time you laughed it off and ignored it. Please Reader, repent and accept Christ into your life. (Act 16:31, Rom 10:9) I want to be sure that anyone who reads the posts on this blog can know beyond a shadow of a doubt that they are going to Heaven. Have you received Christ as your Saviour? If no, your sins are not covered by His sacrificial offering of Himself. You have not been redeemed by His blood. It is no coincidence that God has placed you here for such a time as this so that you may be saved if you are not already. Please click here and the link will open up in a separate tab to You Can Be Born Again and Know It!