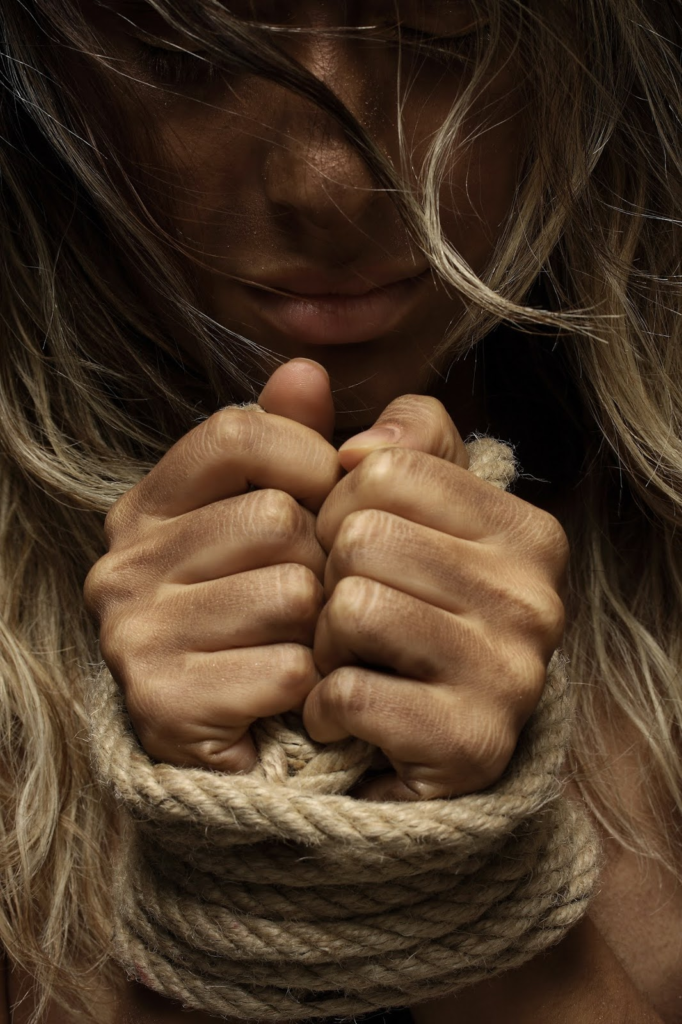 Good morning! As I have been walking this path of caregiver to the love of my life, I must admit that I became fearful on one of those days. The possibility of my husband having to endure a third surgery in less than three weeks put fear in my heart. I believed that he would not be able to physically endure it and I would lose my precious husband. I liken the fear that I felt as the picture I used above. The longer I held on to that fear, the worse I felt – it was as if I was gripped by this fear. It had a hold of me and I felt like I couldn't break its grip! I drove home that night with a cloud of darkness over me and I did not like it – not one bit! It was only for a few hours and I'm so thankful I didn't cling to it for longer than that! I don't know how some do it living this kind of life.
I have this saying: the Holy Spirit "ate my lunch"! He gently scolds me and I am thankful for His presence. His light brightens even my darkest path in life. It reminds me of Jesus being the Light of the world. (John 8:12) God's Word, the Lord Jesus Christ, gives us light through His Word! He is the spoken Word of God who came to mankind to take on mankind's sins on the cross. He paid the penalty for our sin so that we would not have to be judged and sentenced to an eternity of pain and suffering!
The light of God's Word shows us how to handle any situation. There are instructions for every walk in life; for every circumstance! This is where the Holy Spirit helped me to focus on the Lord and not on my circumstances. Why? It is because I don't know what tomorrow has in store for me or my husband. Only God knows this. It is beyond my control!
It's like entering a dark room in the middle of the night. There's not even a glimmer of a candle burning. I press the light button on my watch and that small amount of light permeates the darkness and gives an ever so small glow to a once darkened room. As believers, we are not alone, my friend. Despite the bleakest hours of my life, the Word of God shined its precious, precious light into my heart and lifted my spirit out of a dark place.
Friend, if you are saved, it is futile to be afraid of something that hasn't happened yet. If you find yourself in this situation, get a hold of yourself and pick up your Bible! You can't open the fridge and expect a full meal to come jumping out at you! You must prepare the meal before you can enjoy its goodness. God's Word will cast light into the very depths of your soul! The Lord will bring you out of your fear! He doesn't want us to be afraid – He wants us to trust in Him. So pick up your Bible and bring healing to your spirit!
This is exactly what I did when I got home. I couldn't take it anymore. I knew what I had to do and I did it! The same God who healed the blind man, healed the woman with the issue of blood, and rose Lazarus from the dead, is the same God who could work in my life if I let Him. He loves me but He won't force Himself on me. His Holy Spirit, who resides within me, gently reminds me to turn to God's Word to encourage myself.
Do you remember the account of David and how he was severely afflicted by the Amalekites? David's own people were threatening to stone him because they were afraid of those Amalekites! Yes, David was scared, but what did He do? He encouraged himself in the LORD his God!
I have the very written Word of God in my hands and it is through reading God's Word that I'm going to find solace for my troubled spirit. God is my comfort – He provides it whenever I seek Him while I'm going through a storm. He has never failed me. So why didn't I remember that when I was going through this storm? I could kick myself at times! I am human, of course, but this time was different. I didn't wallow in my fear and pity for very long. With each trial the Lord blesses me with, I learned to go to that well of refreshing water from His Word more quickly than the previous trial. Yes, I said that the Lord BLESSES me with each trial! By going through a trial, I am being taught to turn to Him and let Him take care of all the details! As soon as I turn to His Word and let His light reveal His goodness and mercy, I heal my weary soul! Now I can help someone else who is going through a similar trial and I can encourage them to learn as I learned.
I don't know what tomorrow will bring but I DO know Who brings tomorrow!!! Friend, where are you today? Are you fearful of something? Are you afraid to accept Christ as your Saviour and Lord of your life? (2 Cor 5:17) Why? Are you afraid of what your spouse or your family will think? Are you afraid of the changes that must take place in your life? The Holy Spirit is in charge of making those changes in your life when you submit to Him. (John 14:26, 1 John 2:27, Neh 9:20, Matt 10:19-20)
Just as the Lord shined His wonderful light into my heart the moment I was saved, He will do the same for you. He took care of my family's resentment – He helped me to take a stand for Him – He encouraged me to keep going! He can do the same for you! I want to be sure that anyone who reads the posts on this blog can know beyond a shadow of a doubt that they are going to Heaven. Have you received Christ as your Saviour? If no, your sins are not covered by His sacrificial offering of Himself. You have not been redeemed by His blood. It is no coincidence that God has placed you here for such a time as this so that you may be saved if you are not already. Please click here and the link will open up in a separate tab to You Can Be Born Again and Know It!