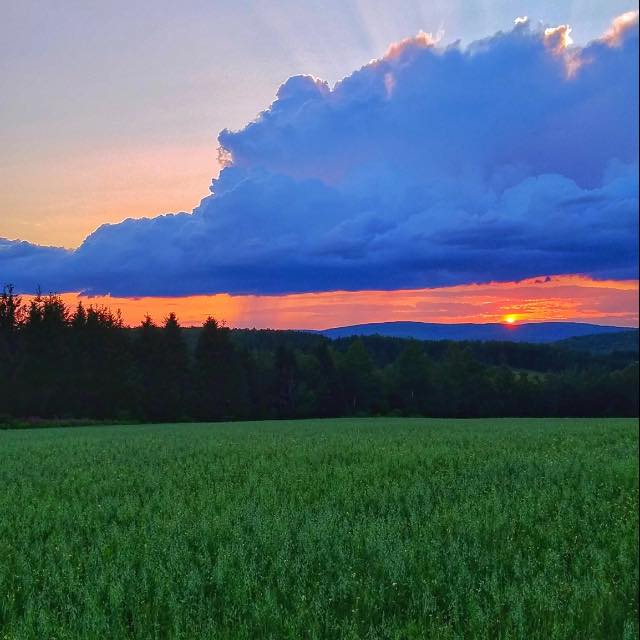 It's a brand new day and we have the Lord to thank for our eyes opening this morning, Amen? We have another day to share the Gospel, discuss the upcoming events on God's prophetic calendar, and to encourage one another as these days get darker! Paul exhorts us not to live in darkness because we have the light of the Word of God abiding in us! Thank You, Lord!!! So what's next on this topic? Let's take a look at what the Bible says will happen after the Rapture and the Second Coming. Today's post will cover what comes after the Rapture.
As we saw in previous posts, the Rapture is a snatching away of the Church before the Tribulation begins. What does it involve? The Church (consisting of born-again saints) will instantaneously be changed from the physical body we have here on earth to a new resurrected body just as Jesus had at His resurrection. This event happens so quickly that Scripture says it happens in the "twinkling of an eye!"
So how fast is the "twinkling of an eye"? According to policedriver.com:
When you are driving 60 mph, literally in a blink of an eye, you move 17.6 feet.
I'm assuming we will be traveling upwards faster than 60 mph because the world will not see what is happening. I merely gave you this example so you could "see with your mind's eye" how fast the twinkling of an eye can be. In fact, the word twinkling only appears once in the entire Bible (King James Version). I find that interesting, don't you?
Some mistaken the "last trump" in 1 Corinthians 15:52 to be the one spoken of in Revelation 11. However, that cannot be the case as all the seals, trumpets and bowls are horrible judgments, not something to encourage the believer. The last trumpet is God's trump, not angels.
After we are taken to be with Jesus in Heaven, He will be waiting to hand out (or withhold) rewards to believers for their work here on earth while waiting for His coming. This is called the "Bema Seat" judgment. It is not judgment for our sins because Christ paid the price for those sins. It is to judge what we did for the Kingdom. Will the works we did be works that we took credit for or will they be for Christ? That will depend on whether they are burned (works for one's own glory) or whether they will bring rewards (works done for Christ's glory).
While the Tribulation happens, the earth will suffer, as well as the people living on it. The world will dive into total lawlessness and Satan will take advantage of this. After the Rapture, the restraint of the Holy Spirit will be gone because He resides within every born-again believer. His role will return to that of the Old Testament where He empowered specific people. Without His restraint, the earth will not have all those Christians to bear witness of Christ and to object to the evils of this world. Instead, the devil will use his wicked power to guide the world into a one world church and one world government, where he will reign for seven years. If you think things are bad now, it will be hundreds of times worse during his reign.
The whole point of this series is to encourage the believers but it is also to alert those who are lost of what is to come! It will be the worse time to come upon the entire earth. There will be no escape unless the warnings from this blog lead you to Christ. You must heed this warning and settle where you will spend eternity today before it is too late. Friend, it is no coincidence that God has placed you here for such a time as this so that you may be saved if you are not already. Please click here and the link will open up in a separate tab to You Can Be Born Again and Know It!