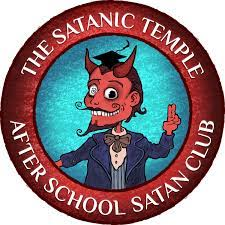 To me, this is probably one of the most disturbing signs of the end times! We are watching Satan's attack on our children happening right before our eyes. He managed to succeed in the abortion industry and now he is attacking the children who are alive. Did you ever imagine children signing up for this type of event? Parents are failing in their role to raise their children.
Launched in 2020 and promptly opposed by most parents, the clubs, associated with the Satanic Temple, are being pitched as an alternative to Christian after-school groups for those who identify as agnostics, atheists and religious minorities, such as pagans.

Last Monday, the Satanic Temple and the ACLU scored a legal victory after the U.S. District Court for the Eastern District of Pennsylvania ruled against the Northampton County school district, which banned the club from meeting on its grounds.

"In a victory for free speech and religious freedom, a federal court has ruled that the Saucon Valley School District must allow the After School Satan Club to meet in district facilities," the ACLU said in a statement. Totally not Satanic?

https://www.zerohedge.com/political/after-school-satan-clubs-are-hot-hot-hot
Is it any wonder that people fall for this kind of thing? Satan is diligently working to attract the lost to believe that his way is the way to joy and fulfillment. There can be no joy or fulfillment except it be found in Jesus Christ.
There is great judgment for those who lead children astray; not just Satan worshipers, but also the parents who allow it!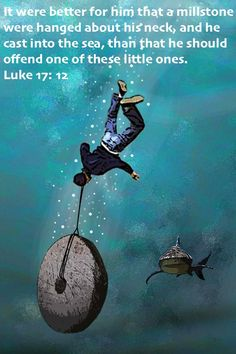 The Apostle Paul said this would be part of the signs that we are in the last days! He spoke of blasphemers, unholy, and despisers of those that are good. Oh how true this is! Think about it – could you have imagined seeing this type of after-school activity when you were at school?
Just look at what they are promoting!!! The worst of seven things is "personal sovereignty"!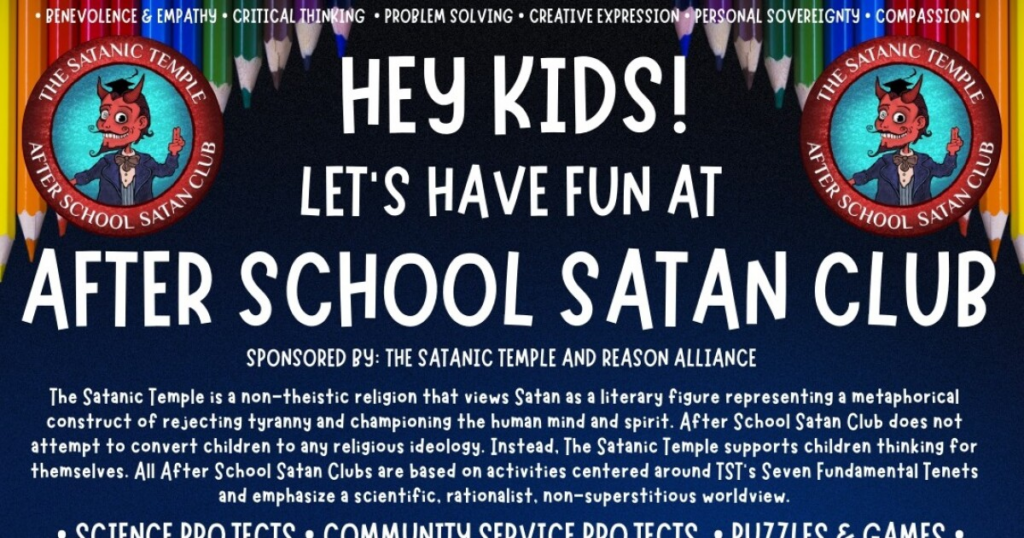 Satan is doing his best to plant his wicked doctrine into the minds of impressionable children. They are in school and after-school events longer than they are in the home. They are being bombarded by this evilness. How can they escape if we don't do something about it! We should be enraged but do we hear about these things in the liberal media? Of course not! Wake up!!!
The time is coming when it will be too late for you to repent. You will remember each opportunity you were given by God to be saved; you will remember each time you laughed it off and ignored it. Please Reader, repent and accept Christ into your life. (Act 16:31, Rom 10:9) I want to be sure that anyone who reads the posts on this blog can know beyond a shadow of a doubt that they are going to Heaven. Have you received Christ as your Saviour? If no, your sins are not covered by His sacrificial offering of Himself. You have not been redeemed by His blood. It is no coincidence that God has placed you here for such a time as this so that you may be saved if you are not already. Please click here and the link will open up in a separate tab to You Can Be Born Again and Know It!