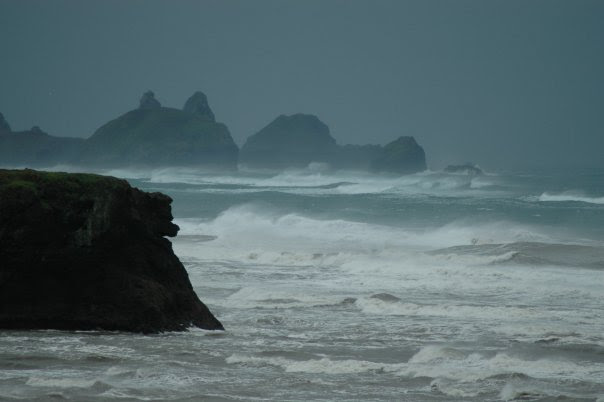 Good morning! You've probably noticed some repetition in my posts. It's difficult to cover everything in a certain topic and have the post be about five minutes of reading time. Today's Bible verse is a good example as it deals with the restraining of the Holy Spirit. He not only restrains, but He does so much more. Because of all that His role entails, it helps us to understand the significance of His role during the Tribulation.
I once did a study on the Holy Spirit's role in our lives and it was such a blessing to me. I've listed them below because I believe that it opens our eyes at how significant His role is. For you to interpret 2 Thessalonians 2:7 properly, you need to know what the Holy Spirit does for the Church. Please take a moment to read the bullets and please look up each Bible verse reference:
He is a Helper who teaches (John 14:26)
He convicts us of sin (John 16:7-8)
He dwells within believers (1 Cor. 3:16)
He is the source of wisdom, revelation and power (1 Cor. 2:10-11, Acts 1:8, Eph 1:17-18)
He guides us into all truth and knowledge of what's to come (John 16:13-15)
He gives spiritual gifts to believers (1 Cor. 12:7-11)
He seals believers unto the day of redemption (Eph. 1:13 and 4:30)
He helps us in weakness and intercedes for us (Rom. 8:26-27)
He makes believers new and gives us eternal life (Rom. 8:10-11)
He sanctifies believers and enables them to bear good fruit (Gal. 5:16-25)
Friend, we can easily see the Holy Spirit at work today in the Church, both in history and currently. He restrains (he who now letteth) the devil from totally taking over the world with his evil influence. But once He is taken out of the way, the devil is no longer restrained. Do you understand this? The Tribulation cannot begin until the Holy Spirit who restrains the power of the evil one "be taken out of the way." This happens at the Rapture. The Holy Spirit has taken residence in each born-again believer and once His restraint (through every believer) is taken out of the way, those born again believers will be taken out of the way as well. Why do I know this? I know this because Jesus said that the Comforter, the Holy Spirit, will abide with us FOR EVER.
That is why we don't see the Holy Spirit working in the same manner in the New Testament as we do in the Book of Revelation. His role will be just as it was in the Old Testament. He anointed prophets and worked through them, along with priests, judges and kings. He will do the same with the two witnesses (who will perform great miracles) and the 144,000 men from the twelve tribes of Israel (Revelation 14:4) (who will spread the news of salvation to a wicked world).
Does this excite you, reader? It surely does me! But to the one who is not saved, it is a different story. Friend, it is no coincidence that God has placed you here for such a time as this so that you may be saved. Please click here and the link will open up in a separate tab to You Can Be Born Again and Know It!