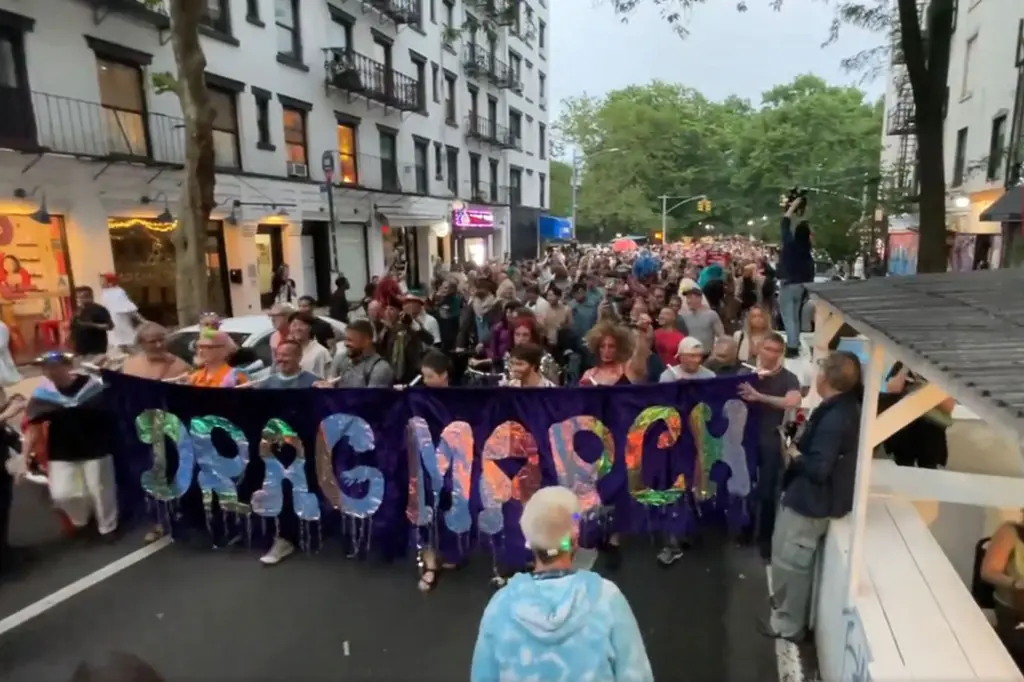 We are most certainly in the end times. Confusion runs rampant in our streets. In years past, one would not have heard nor seen such things as we are today. Just last week, there was a march in Manhattan where one could hear chanting:
We're here, we're queer, we're coming for your children!

https://tinyurl.com/yc6ma44m
It's not even hidden – it is out in the open and there is no longer a hidden agenda. It is pure evil spawned by the devil himself. The devil has wanted the children from the beginning! He tried to destroy the seed of Moses so Jesus would not be born. He tried to destroy Jesus through the work of Herod. His goals are totally the opposite of Jesus' goals!
Some government servants took a stand on moral ground. But I'm afraid that these stands are not enough. The Church is not screaming louder than those who promote such evil deeds.
"This movement grooms minors to have mastectomies and castration and fuels a multi billion dollar medical child abuse industry,"

Rep. Marjorie Taylor Greene (R-Ga.) tweeted in response to the clip.
This is pure, unadulterated sin! Imagine allowing your child(ren) to be lab rats undergoing experimental surgeries where lifetime repercussions result! This is no different than Josef Mengele's surgeries during Hitler's reign of terror. People were outraged when the truth came out. Where are these objectors now? Why isn't the Church screaming at the top of her lungs to put an end to all of this!
Jesus Christ will win in the end and the judgment that will be passed on people who participate and support such events will have to account for their actions. Their own sins will bring judgment upon themselves.
No matter what sin(s) one commits, the end result is the same. (Romans 3:23) No one can enter Heaven on his own merit. (Ephesians 2:8-9) Every human being since the fall of Adam and Eve is born with a sinful nature. You don't have to teach a child to do wrong; you have to teach a child to do what is right. No matter what a person does, that person starts off life the same as everyone else. After we are born, we start our lives heading down the path of condemnation, which is eternity in the Lake of Fire. That is why the Apostle John said that we are condemned already!
That is why Jesus said we must be "born-again"! (John 3:3, 3:7) We cannot be born physically a second time. But our spirit is born-again. Rather than seek after evil, we now desire to seek after that which is good. We must turn around spiritually! We must repent of that life and forsake our sinful nature. That is why Jesus said:
The time is coming when it will be too late for you to repent. You will remember each opportunity you were given by God to be saved; you will remember each time you laughed it off and ignored it. Please Reader, repent and accept Christ into your life. (Act 16:31, Rom 10:9) I want to be sure that anyone who reads the posts on this blog can know beyond a shadow of a doubt that they are going to Heaven. Have you received Christ as your Saviour? If no, your sins are not covered by His sacrificial offering of Himself. You have not been redeemed by His blood. It is no coincidence that God has placed you here for such a time as this so that you may be saved if you are not already. Please click here and the link will open up in a separate tab You Can Be Born Again and Know It!