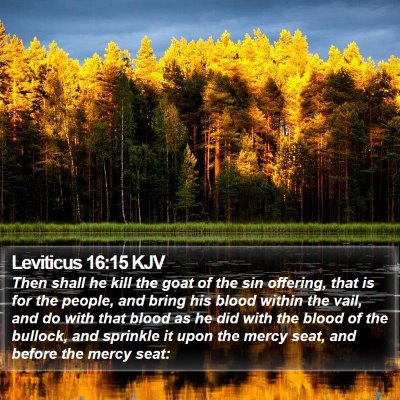 Good morning, Reader! Have the prophetic verses for Messiah fulfilled through Christ blessed you? They serve to enforce my faith and encourage me that there IS no other God but our God! Amen and amen! When one reads these prophecies and how Christ fulfilled all those about His first coming, how much more should we believe that He will fulfill all those about His Second Coming? Israel will see their Messiah for the first time and He will reveal to them how they missed Him that first time.
I love today's Scriptures because the Apostle Paul made it perfectly clear that Jesus fulfilled this sacrifice, once for all sins. There is no need for any other sacrifice to be made for any sin because He paid the price for every sin for every human being if they accept His perfect redemption! Friend, if you are a Roman Catholic, you go to church and the priest offers Jesus up on the cross over and over. This is no different that the High Priest in the Jewish faith offering a yearly sacrifice. But Jesus died ONCE for ALL sins. There is no other need for His sacrifice to be offered over and over.

Wow … just wow! Jesus entered in the Holy Place in Heaven, which in the Old Testament was represented by the High Priest entering the Holy of Holies. Jesus' sinless life (the spotless lamb) concluded with His death and the perfect sacrifice. The Old Testament spotless lamb's blood could only "cover" the sins for that particular person or family each year. While Jesus' blood eliminates and forgives (not covers, but eliminates) all the sins for all men and it's as if man had never sinned.
What a beautiful picture! Our High Priest is the Perfect Sacrifice and none other can even come close! Do you know Him personally or do you only know of Him? I want to be sure that anyone who reads the posts on this blog can know beyond a shadow of a doubt that they are going to Heaven. Have you received Christ as your Saviour? If no, your sins are not covered by His sacrificial offering of Himself. You have not been redeemed by His blood. It is no coincidence that God has placed you here for such a time as this so that you may be saved if you are not already. Please click here and the link will open up in a separate tab to You Can Be Born Again and Know It!