Come Sit a Spell and Read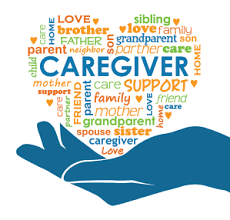 July 2019 ·
Please take a seat with me and rest from the day's cares. This devotional was originally written in 2019 to share with you my journey as a caregiver to my husband who has Crohn's Diseases. The ups and downs of a caregiver are not normally seen because all focus is on the one who is sick, and rightfully so. An illness of this magnitude is all consuming and can be overwhelming, even to the one who walks closely with the Lord.
As you will see, my husband's diagnosis took quite a while and it was finally diagnosed as Crohn's Disease. The internet contains a lot of information about Crohn's but there is very little for the caregiver's spiritual needs.
If you have been blessed, please leave me a comment so I can pray for you and we can share in this journey together! I hope this devotional helps someone! 🙂
Day 1 – When Life Gives You Lemons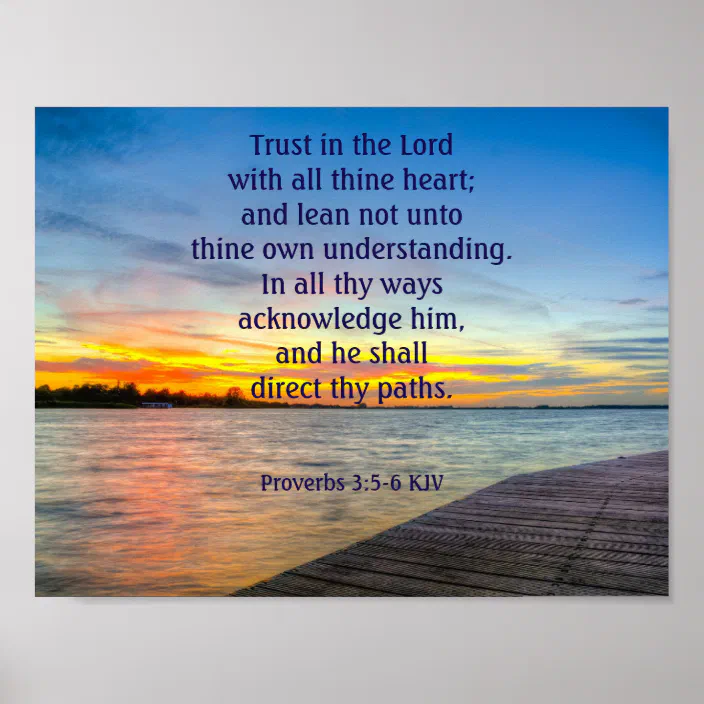 June 2019
Have you ever looked back on an event in your life and be thankful you didn't know just what you would be going through ahead of time? I'm about to share a journey that was just that! What makes my journey so different from yours? You and I may be on a similar path; however each human being reacts differently to the same set of circumstances. Some people rest in a "higher power" to help them through. Others try to deal with life's blows in their own way and by their own strength.
Personally, I don't know how people make it through life's trials without being able to lean on the Lord. In most of my 40 years of salvation, I have had these two verses as my "life's" verse: Prov. 3:5 and Ps. 121:1-2. These promises from God's word were on my lips and in my heart each and every morning.
Little did I know that when my husband, John, entered the hospital for outpatient hernia These promises from God's word were on my lips and in my heart each and every morning. Little did I know that when my husband, John, entered the hospital for outpatient hernia surgery on May 21, 2018, we were actually embarking on a two year-long trip of pain, heartache and uncertainty! The hernia surgery was a complete success and was actually the answer to my prayers! But there was much more to follow – things I never imagined! John was experiencing so much pain – this surgery brought about something different from his previous hernia surgeries. A couple of days later, his abdomen began to swell and he was "backed" up. We attributed this to the surgery and consulted his surgeon. The doctor recommended Dulcolax which worked like a charm; however, from that point on, John continued to experience frequent diarrhea, which never abated. This was the first hurdle in our journey to the frightening unknown. We would be catapulted into countless days of doctors' visits and hospital stays!
We embarked on a virtual roller coaster ride of highs and lows – a ride where I would repeatedly beg the Lord to take me off. Ailments and hurdles would surface over the next year that would test our faith. I'm so thankful we do not know what lies in our future! I'm thankful that we can draw on the Lord's strength as we need it! I came to see that strength and wisdom were given to me as I drew to His side with each hurdle! My Heavenly Father numbers the very hairs on each of our heads Matthew 10:30 – surely He would know John's needs (and mine, for that matter) better than me.
This journey has caused me to dig deep into my soul and I began to seek His face even more than before! Each day began with me searching His word – seeking His will – seeking His strength. I began to look at the Lord as my only source of strength! He gave me strength from His word: Psalm 121:1-2 became part of my daily thinking. I thank the Lord daily for His unending grace and mercy!
Day 2 – Not the Way to Lose Weight!
July 2019
So now we had embarked on this journey – one with an unknown destination; one filled with uncertainties; and one that was to produce extreme anxiety in the days ahead. What direction would I take? Who was going to help John? My precious husband was undergoing so much pain and suffering! My heart was breaking! He spent his time in the bathroom and having accidents. 🙁 Needless to say, mountains of laundry and unending cleaning was becoming my life's story. Even when John had colon cancer in 2008, I was totally not prepared for what was about to happen.
It's not like these symptoms could be attributed to chemotherapy or radiation like in 2008. These symptoms were the result of the "unknown" and we were baffled. How I hated to see my husband suffering. I'm sure you're all aware as to what happens when you have diarrhea after a few hours of "going." Your bottom becomes raw and oh the pain! John was going all the time! There was no end in sight and he was absolutely miserable! I was heartbroken as I watched my beloved, my best friend, suffer! :'( My days were overwhelmed with emotion, questions, and confusion! I didn't know why he was suffering so much. We did not have a diagnosis and we definitely were perplexed. This continued for another five days and my poor husband had become lethargic. In just a week's time, John had lost nearly ten pounds!
At this point, here we were on May 28, 2018, and I knew we were dealing with something bigger than just post-surgery issues. My husband was just not "my husband"! Something was off so I brought him to the Emergency Room and sure enough, he was extremely dehydrated. They had to administer more than two bags of IV fluids in order to bring his numbers up. However, test results showed that not all was well. One of the doctors from our GI practice was on call that weekend and diagnosed him as having caught a "bug" of some kind. The fluids they gave John intravenously helped him to feel better but diarrhea was still very much an issue. The doctor released him from the hospital with a prescription for Augmentin. We went home thinking that things would change and would get better. Had I done my homework, I would have seen that one of its side effects was diarrhea! Prayers were being sent to the Throne of Glory on behalf of my husband – prayers begging for help!
But sadly, things did not get better. By the 4th of July, John had lost 20 pounds! His life had now forced him to stay close to home and close to the bathroom. Everything ceased for him – everything ceased for me. How I pleaded with the Lord to help my poor husband. I recall sitting in my rocking chair, watching God's creation outside my window. Life was passing us by and no one was aware of just what my poor beloved was going through. I could not understand why the Lord was not hearing. I would plead with the Lord and in those dark days I grew to love Psalm 121:1-2 as never before. These verses would flow from my lips continuously. They brought such comfort because I knew that although we could not figure out what was going on, my Heavenly Father knew and He had a plan.
Day 3 – On Autopilot to the Emergency Room
July 2019
On my last devotional, I pointed out that John was taking Augmentin which exacerbated his problem with diarrhea. My word, what a struggle it was for him! He got out of the hospital on June 3, 2018, but three days later he was back in the Emergency Room.
The E.R. admitting worker actually remembered us and got us in fairly quickly and another battery of tests were done. I remember telling my girlfriend that I felt as though we were on a roller coaster ride! What a roller coaster ride it was indeed.
John was dehydrated once again. He had been drinking but apparently not enough to keep up with his output. They gave him fluids and antibiotics as his temperature went up again. At this point, the doctors thought John might have C. diff. This was a new term to me.
C. diff is an abbreviation for: Clostridium difficile (klos-TRID-e-um dif-uh-SEEL), also known as Clostridioides difficile (and often referred to as C. difficile orC. diff), is a bacterium that can cause symptoms ranging from diarrhea to life-threatening inflammation of the colon. In older adults, it's typically caused after using antibiotics. Severe C. diff infection may also cause severe intestinal inflammation, enlargement of the colon (also called toxic megacolon) and sepsis.Mayo Clinic – Diseases-Conditions

Mayo Clinic – Diseases – Conditions
People who have these conditions are often admitted to the intensive care unit and isolated. Tests and scans thus far showed an inflammation of his intestines so this suspicion was a logical conclusion. John's abdomen was so swollen and he was just miserable. The nurses told us that there's a certain smell that indicates the possibility of C. diff and they were certain he had it. However, the tests for C. diff came back negative.
How much more can my poor husband take? I desperately wanted answers. I poured my heart out to the Lord and shed many tears on my beloved's behalf.
John was so sick of being in the hospital, sick of hospital food and just plain sick! I felt so helpless at the time. I wanted badly to help my husband but I knew in my heart that the Lord had His timing and He was the Great Physician. But as a wife and caregiver, I wanted to take John's pain away and take it on myself. I knew that God would heal John in His time.
.
Day 4 – A Diagnosis or not a Diagnosis … That is the Question!
July 2019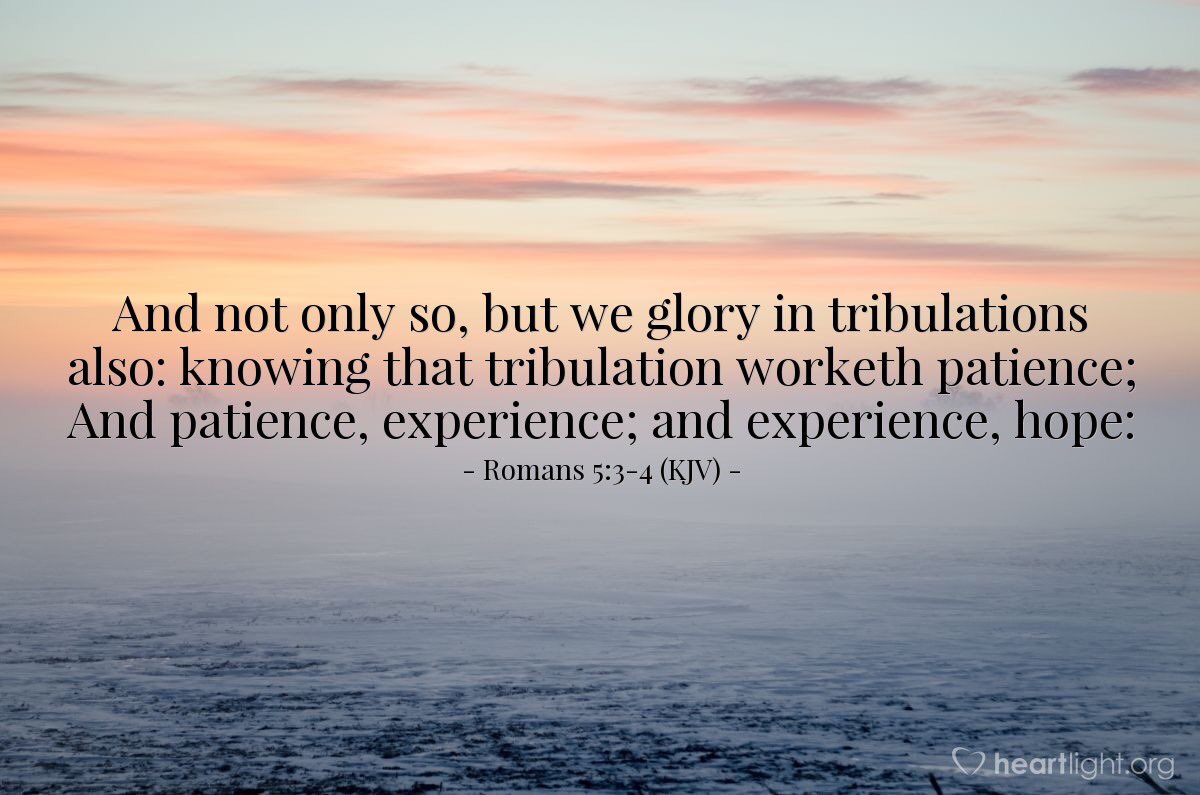 With all tests negative for infection, the gastroenterologist group of doctors agreed that John may have some kind of colitis. We now had the possibility of a diagnosis – a name to put to John's illness. It had been a whole month and and now, June 21, 2018, we were finally at this point! We were now going to learn a lot about the different types of colitis there are. Romans 5:3 "And not only so, but we glory in tribulations also: knowing that tribulation worketh patience;" I was learning just how much this tribulation would teach me patience. Not only did I learn patience with God's plan in progress but patience toward my husband's illness!
I was learning just how much this tribulation would teach me patience. Not only did I learn patience with God's plan in progress but patience toward my husband's illness!
John was in the hospital for over two weeks at this point. They began a prednisone regimen through IV and that produced results within a day! Oh the joy my heart felt when I saw my beloved having some relief! John's abdomen began to soften and decrease in size, the intestines were calming down, his stool was no longer watery but was now similar to pudding, and he was feeling better! Praise the Lord! \o/ His bottom was hurting less….the anti inflammatory medication helped tremendously to reduce the ongoing diarrhea he was experiencing. Joy filled my heart, the Lord heard my plea! I could not wait to share this wonderful news with family and friends who rejoiced along with me.
I kept in touch with family through a group message on Messenger (and friends through texting) and would update them almost daily of his progress. All of our siblings live in various states so modern technology was a good way to keep everyone abreast of his situation.
After three extremely long weeks in the hospital, John was finally released to go home! He was to continue the prednisone by mouth. As much as this is a great drug, we quickly learned that it also has some nasty side effects. John became very agitated and angry and his personality changed almost overnight. It was like I was living with Dr. Jekyll and Mr. Hyde! It was peculiar that it did not happen with the IV prednisone while he was in the hospital but only with this pill form. Little things in our day-to-day lives seemed to upset him. He misinterpreted so many things I said – I felt as though I was walking on eggshells so as not to upset him. I kept remembering Galatians 6:9:
Oh how I prayed that I would not grow weary in caring for John. It's easy to care for someone who is loving and appreciative. It's quite another thing when that person is cranky and mean. As they say, "Love conquers all!" John and I have been together since 1968 and it was this love that sustained me. This and, of course, the love of Christ! God's mercy and grace is endless. We can reach out in the darkest of hours and it is there for the taking.
As if the side effects weren't enough, the decreasing amounts of prednisone caused the symptoms to return in full force. From what I understood, had this been true colitis, this prednisone regimen would be working. Now I had a husband who was not only angry all the time but his symptoms had returned. Sigh! Once again, this roller coaster ride took me into a downward spiral. Like Habakkuk, I cried to the Lord:
I found myself pleading with the Lord for His healing touch upon my husband's body. As Moses pleaded with God on behalf of his sister Miriam, I pleaded with God on behalf of John:
But I also knew that His ways are not my ways and His plans are not my plans. I was coming boldly before the Throne of Grace (Hebrews 4:16) but I knew that the Lord's will needed to be done as this the only way that would have a perfect outcome.
So here I was thanking Him for this trial and begging the Lord to teach me through this.
On July 2, John met with his Primary Care Physician and the doctor took one look at him and said "You do not look well"! He wanted him to immediately go back to the hospital but John refused. Understandably, he had reached his limit! After spending three weeks in the hospital he just did not want to go back. Unfortunately, that would prove to be a mistake.
A Caregiver's Journey Day 5 – Leaning on the Everlasting Arms
Posted on September 12, 2021 by Kate Plourde
July 2019
I learned so much about being a caregiver during this time. We read about people's illnesses and their trials but very rarely do you read something about the person who took care of them. What did that person feel? What did that caregiver go through? How caregivers do it without the help of God in their lives, I'll never know!
Between May 21 and June 26, 2018, I learned that being a caregiver is the most difficult thing I've ever done in my life! It caused me to dig deep and pull out all the strength I had. I did not miss a day being with John. I would spend 10-12 hours a day with him at the hospital. Thank God the hospital was only ten minutes away from home. Many times he would ask me for something that I had left at home and I would have to go back and forth to accommodate him. I cared for him so the nurses would not have to constantly be called to help him go to the bathroom or clean him up. By the time I would get home at night, I was totally exhausted. I'd sit down in my chair and promptly fall asleep only to wake up a couple of hours later and go to bed. All of John's previous illnesses were a cake walk compared to this one, including his colon cancer in 2008. With each passing day, I leaned more and more upon the Lord – looking unto the hills from whence cometh my help. (Ps. 121:1-2) Once again, during my morning time with Him, I would quote these verses back to God.
In these moments, the Lord drew me to His side and pulled me close. He blessed me beyond measure with family and friends who provided wise counsel. He blessed me with encouraging words and encouraging reading. I came across "Footprints in the Sand" and boy, did THAT ever speak to my heart! I've read that poem countless of times, but this time, it meant so much more. The Book of Psalms also spoke to my heart more than ever before. Bible verses jumped off the page and inspired me to keep moving forward. Thank God for my sons as well as my two precious friends who would faithfully pray and give me words of encouragement. They were hurting inside as well. Their father and friend was declining before their very eyes! I also felt a responsibility to encourage them, but they ended up uplifting my spirit! God is sooooo Good!
Day 6 – Living in the Emergency Room
Posted on September 12, 2021 by Kate Plourde
July 2019
As life continues all around me, my life seems to have come to a stop. Normalcy had ceased and each day brought its own set of problems. I dreaded going to bed at night because I knew that challenges would be waiting for me the next day! I had to prepare myself both mentally and spiritually in order to start the day.
I recall walking the beaches of Florence, Oregon and being in awe of how huge the waves were! They are so much bigger and louder than those of the East coast. Stepping into the water was disconcerting for me because I don't know how to swim and the waves would nearly sweep me off my feet. It brought to mind:
Jesus is my anchor and during the times where I feel as though life's waves of problems would overcome me and drown me, my Anchor would surely hold, protect, and help me. He is my hope, both sure and steadfast! Granted, this verse refers to our salvation, but it also is very comforting to know that God used the word "anchor" here! An anchor steadies a ship and keeps it in place. My Anchor helped me to focus and keep my emotions in check – Jesus was my steadying force!
Four days after our visit with the primary care doctor, John was extremely lethargic and not himself at all. I tried so hard to get him to drink and he would take a sip and that was it … repeat go back to step one! He became quite upset with me and called me a nag. I knew drinking was important but he was not cooperating. I desperately wanted to take him to the E.R. but he didn't want to go. Thank God for John's best friend who lives just a few minutes away! He was able to help me convince John that this was the best thing for him. Not only was he ill with this "colitis-type" illness, but he is also a diabetic, so this adds to the mix of problems.
Once at the E.R., more tests were ordered and all would come back negative (blood work, C-diff, CT scans, etc.). Some blood was found in his stool, and at this point, it was attributed to colitis. He was also extremely dehydrated so fluids were administered. Inevitably, he was admitted for observation and more testing. Oh Lord, please let this be the visit that finds a cure! Please, let there be a pill that John can take and make this nightmare stop! I could not stop praying these feelings to my Heavely Father! I found comfort in God's Word knowing that I was not alone in this battle.
I cried and pleaded with God to bring an end to this nightmarish ordeal. I always had hope that this would end "soon." I'm thankful I didn't dwell on the "what if's" as that would have most certainly pushed me over the edge. Being John's caregiver had its own challenges, I didn't need to add depression and anguish to the mix. My Heavenly Father, in His faithfulness and mercy, provided me promises from His Word that would encourage and uplift my heart. Psalm 55:22 is one of many verses which did just that!
Again, He brought to mind that He was sure and steady – He would not permit me to be moved if I cast my burdens at His feet… and this I did continuously!
Since all the tests were negative and the fluids were exactly what John needed, he was released from the hospital on July 8, 2018, and was told to drink plenty of fluids. I was hoping they would keep him there longer so they could "find the cure." However, hospitals (and Medicare) don't keep patients if their symptoms are relieved. I dreaded going home knowing in my heart what was in store for me.
Just as I suspected, once John was home he went back to being immobile. I was very frustrated because all he was doing was sleeping and sitting in his recliner. He had no strength and was quickly losing weight. He would eat very little and the weight was just melting off of him. In just six weeks, he had lost 30 lbs.! The important thing was getting him to drink water. He was not putting in as much as he was letting out. I felt like a broken record! Sigh!!
I would sit in my chair by the window, praying and listening to music to try to keep my spirits up so I could, in turn, be a help to John. I watched him sleeping and pleaded with the Lord to remove this burden. But, that was not to be just yet.
Day 7 – Personality Changes and More!
Our journey continued and after a few follow-up appointments with the gastroenterology group, they decided that John was to be prescribed Prednisone once again. That worked for a few days and then the same thing happened as the last time he was on it. Here we were, July 27, 2018, and diarrhea continued and John's personality changed yet again. I was back to dealing with a paranoid and angry patient, which made my days unbearable at times. Oh Lord, where are you in times like these? I remember sitting in my rocking chair by the window in desperation, crying and shouting out to the Lord in my heart. I can't bear this much longer. Please, Father, I beg You, remove this burden. Then Psalm 121:1-2 resounded loud and clear in my heart and mind and I realized that my help came from the Lord. I remembered that verse 2 of Psalm 121 ended with "which made heaven and earth"! I believe that this phrase was added to remind me that the same God who created the heavens and the earth is certainly able to help me! I can't limit God – He has no limits.
If I had not experienced desperation, I would not know the joy that comes later when the Lord answers my prayers. I would not appreciate it as much – does that make sense? Instead, having been desperate for God to work in this situation, I was able to rejoice and give Him glory for each little blessing! Simply sitting in my chair watching the birds eat at the bird feeder gave me peace. It helped me gather my emotions and focus my thoughts on how best to help John.
As I meditated on God's word it encouraged my heart and reminded me to:
I've included other verses here which also greatly uplifted my spirit during those difficult days.
The unbeliever, the one who does not have the Lord at the center of his life, cannot rely on God's Word for encouragement.
It saddens me that the world cannot gain strength and reassurance from the Holy Scriptures. Instead, they rely on others but, what happens when those others are not available? What happens when all you have is yourself? Are you able to encourage yourself without turning to drinking, drugs or other things that will take your mind off your troubles? We know that resorting to things like drinking, drugs, etc. will not remove the affliction you're facing. It deadens your senses and emotions for the moment, but nevertheless, the trial remains. As a born again Christian I am reminded of what the Apostle Paul wrote in II Corinthians chapter 12 verse 9.
He regarded "tests" as opportunities for the child of God to grow spiritually. Instead of despairing in my trial, the Lord fortified my heart and lightened my load. Praise His Holy Name…..His promises are sure!
As July 31st rolled around and I finally believed we would get answers, we met with a specialist at UVA. He came highly recommended and we entered that appointment having beseeched the throne of Grace with much prayer. My sons and friends had been praying that this would be the moment when we would get some answers – and answers we got! We finally received a diagnosis: my husband had Crohn's Disease. We had no earthly idea what that was, however we surely did know its symptoms. Dr. Behm was kind and compassionate and he gave us hope that there are medications which would help alleviate John's symptoms. He scheduled John to receive Remicade infusions over the next few weeks and said that he would begin to see remarkable relief within a week or two. How happy and excited I was for the possibility of having a cure – and if not a cure, a medication that would control his symptoms. What a wonderful birthday present God had given to me!!! My heart jumped for joy and praises came from my lips!
Day 8 – It's a Roller Coaster Ride!
July 2019
With this next step of bi-weekly and monthly infusions of Remicade, we had a hope that John would begin to feel better. Unfortunately, this was not the case. The infusion had no effect on John whatsoever! It was then that I realized my hopes were resting in a medication and not the Lord. God reminded me that He was in control and He would not forsake me or John!
Yes, Lord, You are right! In my heart I began to accept God's will, not John's, nor my own. God's may be something totally different … but one thing is for certain, it will be perfect!!! His love for John and I is perfect and pure and He wants us to have a perfect peace. I knew there was a reason my poor husband was going through all of this pain, but I surely did not know that reason at the time. I pleaded with the Lord each morning (and throughout the day as well)! I remember distinctly talking to the Lord saying, "Father, what are You trying to teach me? What do You want me to do? Please, Lord, give me the right words to encourage John. I can see how discouraged he was through his weakness!" I would leave my tears there at my chair, not wishing for John to see me. It reminded me of:
One thing I had learned throughout my years of walking with the Lord, whatever we experience in life, we should use that experience to help others.
Would this be what God had in store? I have seen one of my dearest friends suffer with fibromyalgia for years. But, the testimony of her faith in the Lord and His faithfulness never failed. She used her illness for the benefit of others and I learned from that.
At the beginning of September, we had a follow up appointment with the Specialist. He suggested running tests to see how John's body was responding to the Remicade. We received a call with the results a week later. John's body was forming antibodies against the Remicade and these antibodies were fighting against the medicine. This was why he was not responding to the treatments. I can't say we weren't disappointed but I trusted in the Lord that He had other plans. He lovingly reminded me of my life's verse Proverbs 3:5-6. And, yet again, I would turn to His word and encourage myself in Him. The Specialist said that this was not unusual and started John on a different infusion called Cimzia. I remember praying and asking the Lord to please let this be the medicine that He would work through.
On September 20, 2018, I came home from work and John's speech was slurred and his face was drooping. I hurriedly took him to the ER. Sure enough, my beloved had a stroke! Countless tests were performed and thankfully there was no bleeding on the brain according to the CAT scan. The MRI showed no clot or plaque in his heart and arteries and his heart was in great shape. The Neurologist said the stroke could have been due to low hemoglobin count since Crohn's was causing blood in John's intestines. They administered what was to be the first of many blood transfusions. The transfusion helped immediately, along with some fluids, and after four days in the hospital, John was released.
However, the very next day, I noticed his speech was once again slurred so the doctor recommended he go back to the ER for more tests. He was placed in ICU and more tests were ordered. They thought John may have an infection in a heart valve so they performed a TEE. A transesophageal echo (TEE) test is a type of echo that uses a long, thin tube (endoscope) to guide the ultrasound transducer down the esophagus ("food pipe" that goes from the mouth to the stomach). This lets the doctor see pictures of the heart without the ribs or lungs getting in the way. The test showed that John's heart valves were in good shape! Praise the Lord! \o/ They administered another round of Prednisone through IV and, as before, John's body responded well and he began to feel better. His stools became less watery and the constant diarrhea he was experiencing slowed down – thankfully this was a remarked improvement. A week later, he was released from the hospital.
What a roller coaster ride!!! Crohn's causes so many other problems in the body – it's like a domino effect. I wondered what would come next. Now, not only did my husband have Crohn's but he was also a diabetic and now we added stroke history to the mix. I remember praying, "Oh Lord, only You can heal the mess that is in my husband's body!"
With this next step of bi-weekly and monthly infusions of Remicade, we had a hope that John would begin to feel better. Unfortunately, this was not the case. The infusion had no effect on John whatsoever! It was then that I realized my hopes were resting in a medication and not the Lord. God reminded me that He was in control and He would not forsake me or John! Deuteronomy 31:6 – Be strong and of a good courage, fear not, nor be afraid of them: for the LORD thy God, he [it is] that doth go with thee; he will not fail thee, nor forsake thee.
Yes, Lord, You are right! In my heart I began to accept God's will, not John's, nor my own. God's will may be something totally different … but one thing is for certain, it will be perfect!!! His love for John and I is perfect and pure and He wants us to have a perfect peace. I knew there was a reason my poor husband was going through all of this pain, but I surely did not know that reason at the time. I pleaded with the Lord each morning (and throughout the day as well) as I sat in my chair! I remember distinctly talking to the Lord saying, "Father, what are You trying to teach me? What do You want me to do? Please, Lord, give me the right words to encourage John. I can see how discouraged he was through his weakness!" I would leave my tears there at my chair, not wishing for John to see me. It reminded me of Psalm 56:8-11 Thou tellest my wanderings: put thou my tears into thy bottle: are they not in thy book? 9 When I cry unto thee, then shall mine enemies turn back: this I know; for God is for me. 10 In God will I praise his word: in the Lord will I praise his word. 11 In God have I put my trust: I will not be afraid what man can do unto me.
One thing I had learned throughout my years of walking with the Lord, whatever we experience in life, we should use that experience to help others. 2 Cor. 1:4 Who comforteth us in all our tribulation, that we may be able to comfort them which are in any trouble, by the comfort wherewith we ourselves are comforted of God. Would this be what God had in store? I have seen one of my dearest friends suffer with fibromyalgia for years. But, the testimony of her faith in the Lord and His faithfulness never failed. She used her illness for the benefit of others and I learned from that.
At the beginning of September, we had a follow up appointment with the Specialist. He suggested running tests to see how John's body was responding to the Remicade. We received a call with the results a week later. John's body was forming antibodies against the Remicade and these antibodies were fighting against the medicine. This was why he was not responding to the treatments. I can't say we weren't disappointed but I trusted in the Lord that He had other plans. He lovingly reminded me of my life's verse Proverbs 3:5-6. And, yet again, I would turn to His word and encourage myself in Him. The Specialist said that this was not unusual and started John on a different infusion called Cimzia. I remember praying and asking the Lord to please let this be the medicine that He would work through.
On September 20, 2018, I came home from work and John's speech was slurred and his face was drooping. I hurriedly took him to the ER. Sure enough, my beloved had a stroke! Countless tests were performed and thankfully there was no bleeding on the brain according to the CAT scan. The MRI showed no clot or plaque in his heart and arteries and his heart was in great shape. The Neurologist said the stroke could have been due to low hemoglobin count since Crohn's was causing blood in John's intestines. They administered what was to be the first of many blood transfusions. The transfusion helped immediately, along with some fluids, and after four days in the hospital, John was released. The picture to the left somewhat shows you how John appeared. Please take note of this so you know what to look for in the one you are caring for.
However, the very next day, I noticed his speech was once again slurred so the doctor recommended he go back to the ER for more tests. He was placed in ICU and more tests were ordered. They thought John may have an infection in a heart valve so they performed a TEE. A transesophageal echo (TEE) test is a type of echo that uses a long, thin tube (endoscope) to guide the ultrasound transducer down the esophagus ("food pipe" that goes from the mouth to the stomach). This lets the doctor see pictures of the heart without the ribs or lungs getting in the way. The test showed that John's heart valves were in good shape! Praise the Lord! They administered another round of Prednisone through IV and, as before, John's body responded well and he began to feel better. His stools became less watery and the constant diarrhea he was experiencing slowed down – thankfully this was a remarked improvement. A week later, he was released from the hospital.
What a roller coaster ride!!! Crohn's causes so many other problems in the body – it's like a domino effect. I wondered what would come next. Now, not only did my husband have Crohn's but he was also a diabetic and now we added stroke history to the mix. I remember praying, "Oh Lord, only You can heal the mess that is in my husband's body!
Day 9 – Tears in a Bottle
August 2019
The Lord was calming me in the midst of my storm and I was so grateful! John was still in the hospital and finally the Prednisone was kicking in and the inflammation was subsiding. It was discovered, however, that he had a type of e-coli infection and a round of antibiotics was added to the mix. Doctors said John could have contracted it from a buffet food bar or public restroom. My oh my, would this force us to be housebound? I was praying that he would be out of the hospital for his birthday, October 21, 2018, and the Lord heard my prayer! John was released from the hospital on October 15th with instructions to schedule his first Cimzia infusion. Although he was feeling better, the symptoms still existed and we had not seen any reprieve from the frequent bathroom stops.
I was born again in 1980 and still had great faith that my Heavenly Father would step in and "save the day" and bring an end to all of this! I truly did! Surely this trial would have an end! But, my storm continued and the dark clouds hovered. God's mercy was endless and He continued to strengthen my heart through His precious Word, regardless of what John and I were going through. I would lift my eyes unto the hills crying unto the Lord for help. So many tears fell during those difficult days of uncertainty.
I often wondered how many bottles were on my shelf in Heaven? God has every tear written down! This verse, found in Psalm 56, shows a beautiful depiction of the depth of the Father's love for me!!!
On top of spending my days with John, I had all of his day-to-day chores to do including my own; paying bills, housework, cooking, dishes, laundry, groceries, trash, etc. I was still working part time so my hours at home were numbered! (John was still able to care for himself while I worked so I prepared meals ahead of time and all he had to do was heat something up.) Each working day, I was a tad nervous driving home from work, anxious to see what was in store when I walked through the door. Would the Prednisone cause John to be agitated and angry today? What hurdles would I need to jump over once I got home? But still, I praised my God because He always sent an encouraging Bible verse, song, or words from my sons and friends. Oh how He loves you and me!!
How often I beseeched the Lord's throne of grace asking: "When will You bring this storm to an end? How can I continue? How can I live another day bearing this burden?"
I remember praying that I wanted to be able to hear His still small voice during my raging storm! I needed to hear from Him every day just as much as I needed to breathe! My God was so faithful, each…and…every…time! So I continued to lift my heart and my voice to Him in prayer and in song! I praised His Name to those around me with each word of encouragement the doctors gave – with each ray of hope the Lord provided. If John was in good spirits when I arrived home from work, that was my Heavenly Father reaching down and hugging me … AND John, for that matter!
Psalm 23 has also been one of those "go to" books when I need encouragement. Did you ever notice how David said, "The Lord is MY shepherd"? David did not write, "The Lord is a shepherd" or "The Lord is as a shepherd." No, Jesus is MY Shepherd and He treats me as a shepherd would treat his sheep. When a sheep is hurt, the shepherd carries that sheep on his shoulders to give it rest and time to heal. When the sheep goes astray, the shepherd uses his hook to draw him back. My Shepherd carried me while I was hurting and I thought about this and personalized these verses from this blessed psalm to my needs of the day. When I took my eyes off Him, He would gently prod me back to focus on His Word and He set me straight. Praise the Lord for the living Word of God! It ministers daily to those searching for answers!!!! I never wanted my testimony to be one which indicated that God was not able… for He most certainly was able to carry my burdens!
Day 10 – Trying to be Thankful
August 2019
Can you believe that at this point of the devotional, we are already at November 21, 2018? We had our visit with John's specialist and surgeon and both of them recommended that his entire colon be removed. Oh dear Lord, I prayed, that is so drastic! Lord, You have to show us the way and give us wisdom to make the right decisions as this is a permanent "fix." We knew that once the large intestine is removed, there is no turning back.
How we needed guidance in making this most difficult decision! I lifted my heart and soul to my Heavenly Father praying: Lord, please show us what to do!
Once again I found myself sitting by the window and watching God's beautiful creation. This Thanksgiving was to be very different from any other Thanksgiving Day in my past. There was no physical rest to be had. I'm an early bird and wake up no later than 6:00 a.m. I'm thankful for that because this is the only moment I really have to spend time with the Lord and be by myself without caring for John. Caregivers have to take advantage of their alone time as much as possible. I was told multiple times by family and friends that I needed to take care of myself as well. Little did I know at the time that this was wise counsel. I felt myself physically and emotionally starting to drag. The only good thing about my personal life was that I was drawing closer to the Lord! As it would prove, that was the best thing that could happen.
But, on this Thanksgiving morning, I was in desperate need of a hug from the Lord! John was so sick and frail. He cried in pain and anguish and I felt so very helpless! Oh how I wanted to take this trial away from him! I truly would have been happy to carry that burden for my beloved! All of a sudden, what I saw from my living room window was God reaching down to me! I'd only seen this squirrel once before. He answered my prayer by sharing His beautiful creation! An Albino squirrel is quite rare and HE shared it with me! Oh how He loves you and me!!! God lifted my spirit that day and gave me the spiritual energy to carry on with my mission. Thank You, Lord, for your endless grace!
We had been invited to join our dear friends for Thanksgiving dinner at Columbia Grill in Manassas Park. At this point, John had lost a good 40 pounds. I was praying that the bountiful meal he was about to experience would energize him. This picture was taken at that meal and it truly shows the weight loss! It just did not look like my husband I recall thinking how empty he appeared. His whole life revolved around pain and he tried so hard to enjoy the moment. Most foods tasted salty, although they weren't. His taste buds just did not want to cooperate that day. I asked the doctors about this and they had no clue as to why he was experiencing this symptom. My husband has always been "the exception to the rule." Normally, medications list a whole slew of side effects and the average patient won't experience any, or maybe just one. But John, on the other hand, would and even invent one or two of his own.
That's why being a caregiver can be such a challenge. I never knew what the day would have in store. I could not even trust in doctors or their prescribed medications because I knew that John was not the "typical" patient. I have to admit, it was very frustrating. My sons and I would be encouraged by the doctor's comments of how great this new medication was and how it could really help John. Then a week or so later, he was not feeling any better and the wind was, once again, taken out of our sails. Sigh I am so thankful that God has me in the palm of His hand and knows exactly what I need, when I need it! I trust in Him to do the same for my precious husband.
Day 11 – Back on the Roller Coaster
August 2019
The days all seemed to blend together at this point – filled with taking care of John and trying to keep up with work. I was exhausted and some days were a blur. But, the Lord knew what was needed in my life, as well as John's, in the upcoming days.
As if John's illness wasn't enough, I was forced to quit my part-time job. I was so disappointed because it was a joy working with great people. My heart was broken but I knew the Lord's will was better than my own.
God knew what was coming but I did not. That was my comfort and encouragement. This was my testimony to others who would ask me why I wasn't frightened. Notice the verse says that God's thoughts for me are NOT evil, but thoughts of peace!! I can only have that peace if I rest in His care and His plan for not only my life, but John's as well!
Right before Christmas, John was given the go ahead to have the surgery to remove his large intestine in early January. God said that He had an expected end for us but what was that end to be? Now that we had a date, it seemed to make the procedure definite. Countless trips to UVA had to happen prior to surgery. Whatever circumstances we would have to face, we had to leave all those worries and trepidations in the Lord's capable hands and rest in His care.
The sounds of Christmas made this difficult time much more bearable for me. I love everything about Christmas: the cold weather, the songs, the festive spirit! All these helped me to focus on the Lord and what He went through so that we could be saved! God Almighty left His glory and throne in order to come to earth as a baby. He knew what the earthly physical life had in store for Him, yet He did this anyway; just so we could be saved! Oh how He loves you and me! Could I say the same? Could I willingly go through this so it would bless others?
O Holy Night is my favorite Christmas song. To me, it is the "Amazing Grace" of Christmas music. I especially love the second stanza and chorus.
Truly He taught us to love one another;

His law is Love and His gospel is Peace;

Chains shall He break, for the slave is our brother

And in his name all oppression shall cease,

Sweet hymns of joy in grateful Chorus raise we;

Let all within us praise His Holy name!

Chorus

Christ is the Lord, then ever! ever praise we!

His pow'r and glory, evermore proclaim!

His pow'r and glory, evermore proclaim!
The family gathered together and tried to go through the motions, despite John's illness. There was absolutely no way to make the holiday joyous due to the pain and suffering he was experiencing. All of us were trying to care for him and help him to feel "normal" but we weren't very successful. John was with us but he "was not really with us"! When you love someone with the deepest of love, you would rather go through their trial than to have your loved one suffer!
I so looked forward to the surgery date of January 4th. A new year – a change in John's body with hopes of Crohn's disease being gone! But on the other hand, I was anxious because John is not the usual patient. What else could possibly happen after surgery? Would there be any postoperative complications that would emerge?
January 4th, 2019, came and we anxiously went to UVA – we had to be there by 7:30 a.m. My dear friend came to sit with me and I was so happy to have her near for moral support. We were directed to the surgical waiting room in order to sign in and then wait until they would take John back. They gave us a buzzer (similar to those you get in a restaurant) that would vibrate once it was his turn. About an hour later, the buzzer went off and I went to the desk to turn it in. As I turned around, I took one look at John's face and exclaimed, "John, your face is drooping!" The lady at the desk heard me and called the stroke team. Within two minutes they showed up but his symptoms had totally disappeared! Needless to say, the surgery was postponed and we spent that entire day and night in the emergency room. Tests were ordered and it was concluded that John had experienced a mini stroke, known as a TIA. No new clots were found in his brain or anywhere else in his body. It was determined that it was caused by low potassium levels and a low hemoglobin count. But to be on the safe side, they put a 30-day portable heart monitor over John's heart so that it would record any AFIB episodes, should this be the reason for the TIA.
It wasn't until midnight when we were finally released. It was a long drive back (almost 2 hours) and we were both exhausted. Surgery had been postponed indefinitely. My heart sank! John was exhausted and slept all the way home. All sorts of thoughts went through my mind. Was this surgery ever going to happen? When, Lord, would my beloved finally see some relief? So again, we were on a holding pattern.
Day 13 – Oh Lord, Please
August 2019
The end of 2018 was spent going through the motions of Christmas and New Year's. John was on a downward spiral and there was nothing I could do to stop it! My beloved had lost a total of 60 pounds at this point and he was so emaciated. He weighed 187 when this journey began. Oh how helpless I felt …my heart was breaking!! I was watching my precious husband dying before my very eyes!
Lord, please, I beg You to work a miracle because this is what it would take. Diarrhea was frequent and Crohn's was causing John to bleed more and more. Each time we were in the hospital, they could not determine the origin of the bleeding but attributed it to his intestines. He was starting to get weaker and would probably need yet another blood transfusion in the not too distant future.
My worst fears came true on January 7th! I called John to dinner and I heard him get up out of his chair and walk toward the kitchen. I was setting the table and as I turned around, I saw him falling forward in the hallway, half way into the kitchen! It was like in slow motion: he reached to grab the refrigerator to regain his balance but fell flat on the kitchen floor, face first. He cut his forehead a bit and was bleeding. I tried to pick him up but he was dead weight! He was laying in the center of the hallway and I could not roll his body one way or the other. "Oh Lord, please help me," I begged in prayer! Both my sons live about 30-45 minutes away and I could not imagine John laying there for that long. I called Tripp, our "son from another mother," to come help me get John off the floor. Meanwhile, I cleaned and bandaged his forehead, praying all this time that Tripp and I could convince him to go to the emergency room. Tripp arrived less than 10 minutes later and was able to help John onto a chair. How I thank the Lord for this dear friend who came to assist us in our hour of need!
God's Word says in Psalm 18:1-2 that He is our rock, our fortress, and our strength! I trusted in the Lord to provide help for me and He surely did! Tripp filled in where my sons could not. Being a firefighter and trained to handle medical emergencies, he felt John's blood sugar might be off. The count was in the mid 300's, according to our glucometer!! John's speech was also slightly slurred and he insisted it was due to his diabetes, but we suspected differently.
After much convincing, we were finally able to get John to the emergency room. Once there, it was like being on autopilot. We had done this so many times! Tests were ordered and John's sugar was only slightly elevated. I went home to get his glucometer so we could compare it with the hospital's at the next blood check. It turns out that our glucometer needed to be replaced. Thank God this "error" brought John to the ER. We could have lost him that night. Tests revealed an elevated white cell count and the doctor wanted to find out why so he ordered more testing to be done. Since there weren't any beds available in the Progressive Care Unit, John was placed in the Intensive Care Unit.
Once again, God was working in the background for John's benefit! He would end up being exactly where the Lord wanted him to be! About an hour after he arrived in ICU, the Hospitalist noticed swelling in John's right leg and ordered a doppler ultrasound to be done. This is when they discovered a clot!! Had he been in the Progressive Care Unit, they may not have been "looking" for this at all. Once again, the Lord put John exactly where he needed to be in order to fulfill His plan! Praise be to God! \o/
Although this hospital was equipped to deal with clots and strokes, they were not equipped to deal with excessive bleeding caused by Crohn's Disease. Due to this complication, there was a possibility that the clot could travel to his lungs! He was given fluids and blood through IV's and the decision was made to Medevac John to the University of Virginia Hospital in Charlottesville – this is where his specialist practices. It is hard to put into words how I felt at that very moment. As a wife and caregiver, it was such a difficult and fearful time. The uncertainty of what was happening was so stressful. Your loved one is suffering and in danger……you feel absolutely powerless. My mind was racing…..is John going to be alright? Will this clot find its way up to his lungs before he gets to UVA? Oh Lord, I prayed, please protect my dear husband…..give us both the strength and grace needed to persevere in this ongoing and unpredictable trial. I was told that the stress (emotional and mental) carried by a caregiver will surface in some way at some point in time if the caregiver doesn't take take of herself/himself. This was something I was going to have to concentrate on because I truly felt like I could not go on anymore.
As soon as John arrived at UVA, more tests were ordered to determine if he might have experienced a stroke and, thanks be to God, test results came back negative. However, his leg and part of his face were still swollen. His specialist was also very concerned regarding his massive weight loss. So much had to be done in order for John to be healthy enough to undergo and survive the surgery. This day would mark the beginning of a very long stay at UVA.
Day 14 – Lord, Help!
August 2019
This day began like a spiraling roller coaster ride! Little did I know that this would be the reason why the Lord allowed me to stop working. This night, January 8th, 2019, would mark the beginning of a long and arduous road of caregiving as never before: a period of time when I did not take the necessary steps to look out for my own physical and emotional needs. My body was completely drained and, unfortunately, I ignored the symptoms and plowed ahead. A mistake that caregivers often do!
My youngest son, Adam, and I drove down to the University of Virginia's Hospital Center to meet the Medevac unit. At this point, I did not expect my husband to survive. He was ghastly thin and weak – a mere 124 pounds! He had a dangerous blood clot just waiting to cause a pulmonary embolism. What is that? In John's case, this pulmonary embolism could possibly occur due to a blood clot coming from the veins in his leg and going to the lungs. This condition is known as deep vein thrombosis. It seemed that my beloved husband's body parts were lined up like dominos and the first domino fell when this whole ordeal began on May 21st, 2018. It seemed each day had another "domino event" and I felt overwhelmed by it all! The caregiver must keep her eyes focused on God's will and plan and not her own.
We arrived around midnight and John entered UVA in the wee hours of January 9th. He was very close to dying according to the ICU nurse. As everyone knows, tests don't happen immediately nor do they happen one right after the other. Much time was spent waiting and waiting by Adam and I… as we prayed for answers. We all knew that it was serious. Finally, we were told to go home around 2:30 a.m. as there would not be any test results until morning. It was such a comfort to have Adam with me. He did the driving and I was able to calm my spirit. I recall that still small voice of the Lord impressing upon my heart.
The Commute:
This marked the beginning of my daily treks from Warrenton to Charlottesville. It's only 69 miles and should only take an hour and 20 minutes. However, because Charlottesville is a college town, there's a lot of traffic! It would take me at least an hour and a half, if not more. Doing this twice a day was exhausting; especially the drive back home at night. On occasion, I would stay with Adam since he lives only an hour away from the hospital. What a blessing! I'm so very thankful to have sons who were right there. Both their wives would reach out to me regularly and encourage me! Family is so important and I thank the good Lord for mine!
I arrived home around 3:30 and was able to get a few hours of sleep … then drove right back down to UVA to be with John. The doctors scheduled another colonoscopy for the 10th so they could have the latest information before surgery which was crucial.
John was not too happy about having to, once again, drink the prep solution. In fact, he downright refused to do so because he had undergone two previous colonoscopies not too long before. But, the doctor was finally able to convince him that the procedure was absolutely necessary; so John relented and agreed to go through with it. My day was spent trying to get him to drink the prep. They were giving him pain meds to help him, but being so thin and weak, I spent a great deal of time trying to keep him awake. At this point, John's weight was critical. In order for surgery to be a success and give him a fighting chance at healing, the Nutrition Doctor would begin a weight gain regimen which would include nutrients and fats. Later in the day, a nutrition line was inserted in his upper arm and he was to be given two bags: a bag of liquid fats and a bag of nutrients daily, along with blood transfusions. The blood transfusions always seemed to perk him up but he was far from being out of the woods. He was still passing blood so his hemoglobin levels were consistently low and because of this, had to be constantly monitored. Any time they were below 7.0, he would have to be given another transfusion. It reminded me of:
January 11th was a good day! I was glad to have some positive feedback at this point. The colonoscopy was done and we were told that surgery could proceed if John responded favorably to the nutritional treatments. His large intestine was diagnosed with ulcerative colitis. This poor man not only had Crohn's Disease in his small intestine, but now this. With the large intestine soon to be removed in the not-to-distant future, that problem would be alleviated. I pled with the Lord, as David the Psalmist did:
On January 12th, John was moved out of ICU to the progressive care floor!!! Praise the Lord!! He had heard my prayer and was working on John's body. Now began the work of getting him healthier and preparing him for surgery.
Day 15 – Caring for the Caregiver
August 2019
A caregiver truly needs to take care of herself. Since May 2018 my focus was not so much on healthy eating. Every bit of my energy was focused around John and his needs. I didn't put my physical needs ahead of my husband's for obvious reasons. I traveled three hours a day (nearly 1000 miles per week), every day while he was at UVA. At this point, I was losing my hair and both my hands developed eczema. It's amazing how our bodies react during stressful times in our lives, isn't it? It's so important to take time to rest our bodies and take care of them.
Because it was winter, I would leave the hospital around 3:30 and try to get home before 5:30 because I don't like to drive in the dark. Too tired to cook dinner for myself, I would often order out. Healthy nutrition was definitely not the goal at this time. Not only did I have to take care of John's chores, but all of mine as well. I was not able to catch up and get things done on the weekends because John wanted me there with him. Each night, I would finally crash in my recliner around 9:00 and promptly fall asleep. John was not the type of patient to understand about all that I had on my plate. He was in a strange place and wanted me there no later than 8:30 every morning. I would stay all day and there were times when I was unable to leave by 3:30 because we would be waiting to talk with his physician. Those days were especially long. I had absolutely no time to myself and in hindsight, I can now understand why my body was exhibiting physical signs of distress.
John had responded very well to the nutritious IV's and was now healthy enough to undergo surgery. On January 15th the doctors performed an ileostomy. Procedure began at 3:00 pm and it required two surgeons to work on him at the same time. I prayed with both doctors and asked God's blessings upon them and that He would guide their hands as they worked on my beloved. We were told that the operation would take anywhere from four to six hours. His surgeons expected it to take every bit of six hours because of all the scar tissue from John's previous hernia surgeries. My dear friend, Sandy, and my son Adam, sat with me as we waited for the results. Countless prayers were being laid at the Throne of Grace by friends and family.
We all prayed that the Lord would show up in a mighty way and display His power and grace…and that He did! Surgery took only three hours! The surgeon called at 6:00 p.m. to notify me that all went better than expected and without any complications! Oh, how we rejoiced!!! We were all relieved and in tears! The Lord had answered our prayers! Sandy knew we'd be there late waiting to see him so she had reserved a hotel room so we wouldn't have to drive all the way back home that night.
We got to see John around 9:00 p.m. He was awake but still very groggy – they had him on some pretty strong painkillers. Despite all that, he was in good spirits and resting comfortably!! Thank you, Lord Jesus!!!
Needless to say, I didn't have any trouble falling asleep that night!
Day 16 – The Blessings Begin to Flow
August 2019
One thing I have learned through this trial is that we cannot depend on doctors and drugs to heal our bodies. Yes, medications are used to help the healing process, however, it is the Lord who has control of our lives. His hand is in all the details! We matter to God – He loves us so much that He died for us!
Despite what happened around me, I needed to remember that God provides everything we need to be comforted. His word was there every step of the way. There was not a day that I missed reading my Bible. And, there was not a day that went by where God didn't provide solace and peace for my heart. He not only used His word but He also used my family and dearest friends to support me through some very difficult days.
Not only does the caregiver need physical rest and nourishment, but the caregiver also needs spiritual rest and nourishment. She needs to keep her heart and mind fixed daily on God's word in order to refresh the spirit within! The Bible is the living word of God and it provides the born again believer strength and grace in the midst of the storms of life.
The day after John's surgery, January 16, 2019, Celebrex was administered for pain and inflammation. It wasn't long before we watched as he was scratching his neck and face. We noticed that he was breaking out in huge hives! The ICU nurse administered Benadryl and the hives began to disappear. Oh how delicate our bodies are, amen? Not everyone reacts the same to medications. We came to the full realization that John was not your "typical" patient. The Crohn's treatments were not beneficial to him at all, and neither was this.
John's hemoglobin count was again down and he needed another blood transfusion. We have learned through this experience how important healthy blood is to the human body. The Bible tells us in Lev. 17:11 that "life of the flesh is in the blood." Whenever John got a transfusion, his cheeks would once again become nice and pink and his strength resumed. This day, he was doing so well that they moved him to the Progressive Care Unit. He had only been in ICU one day! I was rejoicing and praising the Lord that his body was responding well after the ileostomy! The ostomy was having healthy output and that also brought great comfort – it meant the "piping" was working 🙂 He had three little drains (shaped like clear plastic balls) that drained the abdominal fluids and blood from the surgery. Those drains came out this day as well, which was yet another praise! When the ileostomy was performed, they also had to remove John's rectum and anus. The opening was sewn closed but, post surgery, there was still some mucus discharge. Adding to this dilemma, John was on blood thinners which caused bleeding, and needless to say, his bottom was still quite raw. He was told that he would not be able to be in a sitting position for two to three weeks. For John, this would be a long three weeks. Have you ever tried not to sit directly on your bottom? It's no easy task, I can assusre you.
This day also began his physical therapy! Just one day after surgery, he was made to move about in order to stimulate his small intestine. He still had a catheter, which made walking cumbersome, but he managed! This man of mine was a fighter! They were now administering oxycodone for the pain, which helped tremendously. He was also eating soft solid foods without throwing it back up. This was also a very good sign that the piping was working from the mouth all the way to the output! Thanks be to God! There are so many tiny details and the Lord was in all of them!
Day 17 – Every Ray of Hope Was Followed by Challenges
August 2019
Each day had its blessings and each day had its challenges. This is why the caregiver needs to be prepared, both physically and spiritually! You don't know what the day has in store but the Lord does. God tells us so in Matthew 6:8. He can and will give you exactly what you need to move forward.
Just six days after surgery, to my surprise and dismay, there was talk about sending John home or to a rehabilitation facility! This disturbed me so much! I didn't feel as though he was ready. John wanted to go home and would not hear of going to rehab at all. As far as he was concerned, it was not open for discussion. At this point in time, there was no way I could meet all of his needs as a caregiver at home! I became very anxious and had to turn to the One who could work out all these details. As I said in the last devotional, God is most certainly in every detail if we allow Him to be. I prayed and the Lord worked through my family and friends to help me convince John that going to rehab was the best thing for him.
As it turned out, none of the rehab facilities had vacancies. Thank You, Lord!!! Furthermore, the doctors were not yet ready to release him. Just because the physical therapists and occupational therapists said he was doing great and was ready to leave, the surgical and gastroenterology teams were not ready to release him. Several steps had to happen before he could move on to rehab. They had issues with his blood clot still being too big so the IVC filter could not be removed at this time. They were giving John a Heparin drip (blood thinner) but unfortunately, it caused so much bleeding from his bottom that they had to administer another blood transfusion.
On January 24th, I arrived at the hospital to find John throwing up. They had to give him two more units of blood the night before due to all the bleeding so they stopped the Heparin drip altogether. I felt as though he was taking two steps backwards. I felt a heaviness in my heart and, like Habakkuk, I cried out to God in my heart questioning Him.
As the nurses worked to clean him up, I went to the family room to pray. The room was empty and I took the opportunity to open my Bible to read. That room was not usually empty but it was at this moment – the Lord allowed me to have peace and quiet so He could encourage me and give me what I needed to keep pressing forward.
The surgeon came in to talk with me and he did not seem concerned at all. He explained that John had a bowel obstruction. It wasn't due to anything John did or didn't do. Bowel obstructions occur because the intestines are "complaining" at being disturbed. After all, they had to remove the large intestine which in turn, disrupts the small intestines as well. These issues do occur and, unfortunately, this was another hurdle John would have to get through. I have to tell you that my husband is my hero. All that he has been through would make the average man give up, but he did not! The doctor said it would take a few days for him to get back to normal. The Lord was faithful! He reassured and comforted my heart through the surgeon's words.
GOD had everything under control … again … as usual!
Day 18 – How Skinny Can One Get?
August 2019
Today, we're having a good day! I cherish those days so much. They have been few and far between thus far and so whenever a good day comes along, I try to cling to it as long as possible. It reminds me of Paul's exhortation in:
Here we are, 12 days after surgery and the first month of the new year is nearly finished. It has been eight months since this journey began. Oh what a whirlwind of emotions! A caregiver never knows what the day will have in store! But, through it all, the child of God knows that he/she must give thanks in everything! Did you ever stop to think about that for a moment? It is one thing to give thanks when things are going well, but we must also give thanks even when times are hard. Why and how would I do that? Because I know that my Heavenly Father has things under control. Whether things are good for us, or not – whatever our situation – God is still God, and He is worthy of our praise. Even in times of trial and distress, we can count our blessings and see the Lord working in and through the circumstances! Oh that I could be like Job!
John is doing much better and the consultation with the surgeon went well. He is so good at converting complicated medical gibberish into layman's terms. He compared bowel obstruction to a kinked water hose. The best thing for John was to get moving. He had been on painkillers which had slowed his whole body, including his intestines. It also slowed down his mobility. Now that John's ostomy was showing output again, the doctor said the more walking he did, the more stimulation will be provided to the bowel. Each time he walked, he had to carry along his IV's and feeding tube which had been placed through his nose. It was difficult and arduous but John was walking the halls often.
The poor man was down to 124 pounds. 🙁 This was just breaking my heart. He began this journey at 187 pounds! My strong, virile husband was now very frail and weak. He also wasn't thinking clearly – he was an entirely different man. John was so sensitive that he cried at the drop of a hat. I remember telling my friend, "Who is this man and what have they done with my husband?" You may not know this, but my husband is a retired police officer. He spent nearly thirty years serving his community and was never this thin. He was a strong, well built man with much strength both in body and in mind! I would look at his body and tears would flow.
On January 29th, the feeding tube came out and the liquid diet began. Although this was good news, I noticed John was acting strange and he seemed confused at times. A good example was when he called me at 2:00 in the morning and asked me why I wasn't there to pick him up. He was also hallucinating. He said I was standing by his bedside talking to him but I was actually sitting across from him. I spoke with Bob, the Nurse Practitioner, and he explained to me that this is normal. The brain plays tricks when one is deprived of normal day to day activities. I had never heard of this before. I was assured that he would return to his normal self once he got home. I have to say that this was extremely disturbing for me. Each day brought a new set of circumstances and something else to be concerned with. Once again, I turned to Proverbs 3:5-6! But on the flip side, each day was another day closer to full recovery so there was always a little something that would encourage me along the way.
In just a couple of days, John had put on eight pounds since the feeding tube came out! Praise the Lord \o/ We weren't quite sure how he could manage to do so – maybe it was the good food despite it being a liquid diet! But, we were thankful that he was having better days. Another ray of hope to encourage me in my weariness. Thank you, Jesus! This is where being a Christian is essential – the caregiver needs a close walk with the Lord Jesus in order to be able to provide support and reassurance to the patient, even on the days that are overwhelming! One cannot do that without totally trusting God to take care of each and every part of their life!
Day 19 – The Road to Recovery!
September 2019
The month of January came and went but ended on a good note. We were told that John would be going to rehab the following Monday, February 4th! I was so excited! The weather this month had been bitterly cold and it would snow just enough to make traveling more difficult. The shorter days meant having to drive in the dark both ways which is stressful for me. John was taking little steps toward recovery and this was good! The doctor removed staples from his abdomen and most came out of his bottom. He would still not be allowed to sit for a few more weeks. That was disappointing news for him.
Stress is not always evident – it creeps up little by little until it produces symptoms. Driving home one night, I began to feel chest pains and actually thought I was having a heart attack! There was no place to pull over to recover. I had read that if you're alone during these episodes, you should trying coughing really hard to cause pressure on the chest to stimulate the heart. So I coughed several times, praying the Lord would get me home safely. Little things like this made me realize that I was not infallible. How much longer could I go on without falling apart physically? Praise the Lord He brought to mind these verses found in Romans 8.
I knew God would have to take care of me and help me because I am His child.
Now that we had a discharge date, the case worker diligently worked to find a rehab center close to home that would have an open bed. I had done my homework on those that surrounded Warrenton. There were a few but only one came with high ratings. The other facilities were too far away and it would have made it difficult for me to travel back and forth. I had to turn this over to the Lord because it was very overwhelming.
However, in my research, I came across Lake Manassas Rehab in Gainesville. This thrilled my heart because not only was it highly rated – it was only eleven miles from home! However, they didn't have any available beds. There were available beds in the other two rehab centers but their ratings were horrible. I had actually been to visit a lady in our church at one of these facilities and it was simply awful. I could not see placing my precious husband in a place like this! I was also concerned about how I would transport John from Charlottesville to the facility. The physical therapist said that he was no longer sick enough to warrant medical transport. It's a long drive for someone who cannot sit on their buttocks! I asked my family and friends to bombard the Throne of Grace once again and pray that the Lord would work a miracle in both of these needs.
On Monday, February 4th, I arrived at the hospital and stopped to speak with the case worker. She told me that unfortunately there had been no changes with Lake Manassas. She had called them earlier and left a message, but had not yet received a response. As she was telling me about the other rehab facility that would take John, the phone rang and it was Lake Manassas saying they had a bed and he could go that day! Oh my soul, I was so excited and was praising the Lord right there in front of everyone at the desk!! The nurses turned around and smiled – sharing in my joy over this blessing! I was so grateful that the Lord would answer in such a mighty way!! Again, like Habakkuk:
Not only did He answer that prayer but the case worker told me that John's case file showed that since he was still bleeding, he would need to be medically transported by ambulance!!! Yet another answer to prayer! My God showed up in the most mighty way!
God showed His power and allowed me to see His hand in the most minute details in my life. Needless to say, John was transported in the early afternoon and I met him at Lake Manassas Rehab Center!!!
How great is our God??!!
Day 20 – Finally, Different Walls to Look At!
September 2019
Psalm 30:11-12 describes exactly how I felt when I woke up on Tuesday, February 5th, knowing I didn't have to drive four hours that day! This allowed me time to do my morning devotions and Bible reading before actually going to see John! It's those little things in life that help to encourage the heart!
The Lake Manassas Rehabilitation facility is absolutely beautiful! They opened just three years ago and so everything is impeccably clean and kept up. John had a private room which was spacious. I tried to make it as homey as possible. I knew that would help him in his recovery. The big window in his hospital room overlooked a courtyard so I brought some of his favorite stained glass creations to hang. The sun would shine through them and cast beautiful colors on the walls. Our son and his wife brought him four family pictures and we put them on the window sill so he would be able to see his children and grandchildren. 🙂
It's too bad that his stay was during the winter months. He could not take advantage of sitting in that courtyard to enjoy some fresh air. Because John was still unable to sit, regular physical therapy was delayed. They did more basic PT in order to get him moving. Because of the daily regimen, the foggy brain and hallucinations were a thing of the past. The day by day structure helped him to regain focus. He was not getting the stronger pain medications which also made a difference. It's these little blessings that uplifted my heart. As a caregiver, you're deep in the trenches, good or bad. The difficult events are the ones that take their toll on the weary mind.
The healing process was very slow although therapy was going quite well. Just as I thought we were plowing forward with positive gain, something would happen to set us back. I would later remember that his surgeon told us that it could take up to a year for John to feel like his old self. At this point, he was not gaining as much weight as when he was in the hospital on the super energized IV feedings. Gaining had leveled off and he had plateaued around 127-130 pounds. Also, he was now again passing excessive amounts of blood in his urine! In order to prevent further blood clot, the blood thinners were still being administered. Just as it happened at UVA, the rehab doctor stopped the blood thinners for a few days in order to give John's body a break. I prayed over his body every day, several times a day, asking the Lord to give my poor beloved relief. Each time the blood thinners were stopped, his bottom had time to heal a bit and it would give him a reprieve from the pain.
I don't know what happened in my body, but at this point, I was totally exhausted. I would wake up in the mornings feeling as though I had been up all night. My dear friend reminded me that in over a month I had only missed two days of going to see John in Charlottesville – those misses were due to snow, I might add. When I was younger, I had all kinds of energy but that certainly was not the case now. I needed support and needed it badly. I reached out to my sons who both volunteered to visit their Dad more frequently so I could take a break. They also advised me to reach out to John's friends to help. It's so hard to ask for help, especially when you know the lives of those impacted by your requests are busy, if not busier than you. Each person I reached out to was ready and willing to give a helping hand!
Because John was now residing locally, visits from these friends and family were now much more frequent. This was wonderful! They all worked with me so that someone would be visiting John every day! What a blessing this was. It allowed me to take two days a week off (Tuesdays and Fridays) so I could finally take care of the house during the day instead of late at night when my energy was spent! I felt so much closer to those who helped me – they became like family.
Day 21 – Yet Another Hurdle!!!
September 2019
Life continued on the outside of those walls at the rehab center. I still had so much on my plate that needed to get done. But the Lord, once again, knew our needs and faithfully provided for each one. With neither of us working at this point, we had John's retirement and small Social Security check. This took care of the bare essentials but would not cover expenses that we knew were coming. My sons set up a GoFundMe page and people gave generously! My heart was full and John and I were so grateful for their kindness! This money was set aside to be used only for medical expenses! What a blessing this was from the Lord!
To top it off, God made sure that we would have a little extra to spare. We received some really good news! John was receiving a small short term disability check since he was unable to work as a school bus driver. That was coming to an end this month. When you trust the Lord with everything in your life, He takes care of things that seem absolutely impossible! God's provision was that John had been approved to receive long term disability! We didn't even know about this. I received a call from someone at the H.R. Department for the school and I was given that information and told to call the insurance company. Sure enough, she was right! That little check would continue for another eighteen months!!!! What a blessing and answer to prayer! My spirit was encouraged so much by these incidences! The Lord works continuously in the background, even when we don't realize it at all!
This particular day mid February day, I noticed that John was weaker. The daily labs showed that his blood count was down again and he would need another blood transfusion. sigh It seems that his body just can't get a handle on this particular issue. When will he stop needing these transfusions, I wondered? His bottom was still oozing small amounts of blood. He had been through so much radiation and drugs, it was hard to say what contributed to these setbacks. One thing I have learned is that God always provides a calm in the midst of a storm, if you are looking for it. Even the worst of storms (hurricanes and tornados) have an "eye" where it is calm! The Lord blessed me in the storms of this battle with a peaceful calm! So this storm was no different: the blood transfusion worked yet again and John began picking up energy. The color came back to his cheeks and he was now using a walker without assistance! What a blessing to see him up and about!
The rehab facility provided neighborhood dining where the residents gather together to eat in a group/family setting. Seeing each other three times a day provides familiarity and a sense of community spirit. Unfortunately, John still could not sit on his bottom so he was unable to take advantage of this for quite some time. He would eat in his room and I pretty much was the only one he associated with, except for staff. It was most unfortunate because the dining room was beautifully arranged and could be used between meals to play games or sit and watch television. The entrance to the facility was just beautiful. The common areas were elegantly furnished with what appeared to be fresh flowers everywhere. Come to find out later, they were not fresh flowers at all but they made for a beautiful environment for the residents. The facility also provided large glass dispensers both in their dining rooms and the lobby that provided iced tea, infused water, some with lemons and others with mint and cucumbers. What a nice touch! These different places gave the people a place to "hang out" instead of staying in their rooms when they're not going through therapy! It encouraged camaraderie. I prayed that it wouldn't be too much longer before John could experience these wonderful amenities.
Do you realize how comforting these small details were to this caregiver??? I knew that my beloved husband had some "touches" that meant so much! The fact that my husband was being so well cared for by a compassionate staff in a facility that was well maintained, lifted a heavy burden off my shoulders. I felt comfortable going home at night knowing that he was safe and secure in the Lord's very capable Hands!
It was wonderful having him out of the hospital after a month! The rehab center provided a home away from home. I was so very thankful that my Heavenly Father had worked out all the details. He knew that I would not sleep well knowing that John was in a place where staff didn't care. There are so many of these facilities around here and I could not have borne the heartache of knowing he was in one of those places.
Day 22- Caregiver's Emotions Need Tending Too
September 2019
Here it is, Valentine's Day and half of February is gone. Tonight, I must admit, I'm feeling sad. It isn't because we're not celebrating Valentine's Day. I'm sad because I'm overwhelmed by everything that has been building up inside of me. I've tried to be strong, not only for myself but for my family as well. They have always seen their mother strong in the faith. I didn't want them to think my Christianity was failing me – I wanted to be a good testimony.
It's impossible to be the perfect Christian 24/7 and I realize that. But, my heart's desire was always to show those around me, through my responses in the challenges I was facing, that my trust in God was steadfast. I also didn't want to let the Lord down by allowing others to see my faith wavering. There were times when discouragement would grip my heart. In these dark moments, I would turn to the blessed hymns of faith and God's precious Word to uplift my spirit! I would sing "Count Your Blessings" and read verses dealing with encouragement. It made me think of David and how he didn't even have the Scriptures to turn to like I did, but yet, was able to fortify himself in the Lord his God.
There were many verses that I turned to and maybe some of these will be a blessing to your heart as it has been to mine:
At this point, my heart was hopeful that we were nearing the end of this journey. I couldn't help but miss John. I was missing my best friend, his hugs, his healthy body, his presence. Life not only changed for him but it changed for me as well. This is what happens to the caregiver. Everyone concentrates on the patient (and rightfully so) but many times the caregiver is forgotten. After all, life as we both knew it, had ceased! When Job went through his trials, we see that his wife went through them as well. I didn't want to be that kind of wife who waivered. We weren't going camping – we weren't going antiquing or doing any of our favorite things. Every Wednesday night, we would normally get together with Tripp, Brenda and Russ. These three dear friends were a weekly anchor and we enjoyed the fellowship. This had not happened since December and it seemed that mostly all fellowship had ceased for me. Sure I had my sons and friends but phone calls were just not enough. I needed someone to touch, to hug and to sit down and have a conversation face to face.
The very next day, our precious grandchildren came to visit their Pepo in rehab. He had not seen them in a few months because there had been so much sickness in their household. John's compromised immune system prevented them from seeing him. This not only picked up his spirit but it did a world of good to mine as well. The Lord knew exactly what we both needed!!
I've often wondered: How in the world does a person get through life without the Lord? I could not have dealt with this whole ordeal without my Lord and Saviour by my side. His precious word encouraged me every step of the way. Even on this particular night, as I was feeling sorry for myself, my thoughts went to Christ when He stood silent before the chief priests being wrongfully accused, judged and sentenced to crucifixion! How alone He must have felt! The loneliness I was feeling could never compare to what the Lord went through!
When Jesus fell on His face in the garden of Gethsemane and prayed, saying, O my Father, if it be possible, let this cup pass from me: nevertheless not as I will, but as thou wilt: He was not looking forward to His suffering and death, but He completely trusted the Father as to the outcome which would result from that death. Why did Jesus have to endure the cross? He died on that cruel cross to bear the punishment for our sin.
"During the three hours which the darkness continued, Jesus was in agony, wrestling with the powers of darkness, and suffering his Father's displeasure against the sin of man, for which he was now making his soul an offering. Never were there three such hours since the day God created man upon the earth, never such a dark and awful scene; it was the turning point of that great affair, man's redemption and salvation."

Matthew Henry
How blessed we are as Christians today! We have the words of God in our very hands. The early church didn't have that privilege. The Bible had not yet been completed, nevertheless, they encouraged one another as they listened to the preaching and teaching of the Apostles and other disciples. Thank you Lord for Your love for us!
Day 24 – Now What?
September 2019
John had been home ten days and I had just finished my first week at my new job. I came home from work that Friday, March 8th, and John was urinating blood like crazy! I took him to the emergency room and the doctor decided to take him off the blood thinner (Xeralto) for two days. He suggested that John follow up with a urologist. His appointment was not until the 20th – I prayed that he would be OK till then. Here he was losing blood yet again. I was conflicted. Oh Lord, what is happening now?
Six days later, after only four days back on Xeralto, John called me at work to inform me that the bleeding had started up again but now he couldn't even urinate at all. This blood thinner was once again the culprit which was causing this ongoing issue. I left work to meet up with John at the hospital in Culpeper. Our son Adam was also meeting me there but arrived at the emergency room before I did and said that the doctor had already ordered some testing to be done.
An ultrasound was performed and the results showed no backup to kidneys, thank the Lord, but John definitely had a full bladder. They put in a catheter that dislodged some major clots that had accumulated at the bottom of his bladder. They were to leave the catheter in until he would see the urologist on the 20th. They also put him on antibiotics. This poor man! Here was yet another physical trial that he would have to endure. Do you remember when I said this whole year had been a series of dominos tipping over? Well, here was another one! I must admit at this point, I was getting a bit anxious! I truly needed to walk closely by the Lord's side in order to keep my mind and heart from getting too discouraged.
On March 20th, my daughter-in-law took John to the urologist and she said that he hadn't been on antibiotics long enough for the catheter to come out. He would have to endure wearing this Foley catheter for another week. The doctor said she would prescribe another blood thinning medication the 9th of April because she wanted to see how this one would work. The doctor scheduled a cystoscopy for the following Thursday and put him on a different blood thinner. The day before he was due to have the cystoscopy, he began bleeding again. Once again, we were on that roller coaster ride of craziness. And as before, I would be turning to my life's verse for strength and encouragement. I would have to trust the One and only Great Physician to take control of John's body.
The cystoscopy was performed and the results showed little bumps in the bladder but she couldn't see anything else due to the quantity of blood that had pooled at the bottom of the bladder causing some clotting. She would have to do another cystoscopy once this cleared up. A strange thing happened at this point. The urologist told John that he had MRSA infection in his urine and that she would put him on a very strong antibiotic. However, John was not clear headed enough to hear "MRSA" and told our daughter-in-law that he just had a bladder infection. We absolutely had no idea he was dealing with such a serious infection. At this point, the doctor said she was now going to recommend to John's primary care physician that he stop all blood thinners. This was good news to us! Also, his physical therapist said he shouldn't do any type of PT while he still had a catheter in. Sadly, this caused him to lose momentum as well as weight. I didn't know that MRSA was causing fatigue. All I saw was that John was not helping himself anymore. He was too sick to do so, but I had no idea the reason behind it.
Day 25 – What is MRSA?
September 2019
According to WebMD:
"MRSA is a 'Methicillin-Resistant Staphylococcus Aureus' which is caused by a type of staph bacteria that's become resistant to many of the antibiotics used to treat ordinary staph infections. Most MRSA infections occur in people who've been in hospitals or other health care settings, such as nursing homes and dialysis centers. When it occurs in these settings, it's known as healthcare-associated MRSA (HA-MRSA). HA-MRSA infections typically are associated with invasive procedures or devices, such as surgeries, intravenous tubing or artificial joints."
I came home from work on April 2nd to find John in excruciating pain. He assumed he had slept in an awkward position the last couple of nights and felt as though he had a "kink" in his neck which was painful and getting worse. He had not slept a wink the night before due to the severe spasms he was having. All I kept thinking was, "Lord, not another symptom to deal with!!" It seemed we took one step forward and then two steps backward. I can't even begin to imagine what John was feeling emotionally! He was experiencing one problem after another and I was watching my beloved fading. He was declining, not only due to weight loss, but also mentally. It's like he was giving up. He was dealing with pain and I was dealing with seeing my best friend suffer!
That week, we tried a chiropractic adjustment to adjust his neck but this was way too painful for him. Instead, Dr. Joe recommended that he work the areas around as well as his spine but he would leave the neck alone until John was better. He told us how to treat the spasms and that it should be gone in the next few days if it was skeletal. Sadly, the pain did not go away. I had such high hopes that this was all that was needed to clear this up. My daughter in law, Tori, was the one taking John to his appointments since I had started a new job. Thank God for the help of my family! If it had not been for her, I would have had to quit this job as well.
On April 8th, Tori arrived to take John for another chiropractic adjustment. When she arrived, John was not even dressed. She told me that he was acting strange and moving about very slowly. I told her to go ahead and take him to the appointment and to touch base with me once she got home. Upon their return back to the house, John was very listless. Tori said it literally took him about 20 minutes to get out of the car to enter the house! Oh dear Lord! Please Father, I begged. Please work this out!!! Tori wanted to wait until I got home from work before she left John.
When I arrived, I noticed that he would not wake up but for a few seconds at a time. I called Tripp and he convinced John to go to the ER. Our glucometer was reading that John's blood sugar was over 300. Tripp was concerned that he may be suffering from diabetic ketoacidosis, which could be deadly. So off to the ER we went. The blood count at the emergency room was 148 so we obviously had a malfunctioning glucometer at home. Numerous tests were being run at this point. Since it wasn't his blood sugar, what in the world could it be? The ER doctor came to talk to us and told us that John's white cell count was higher than it should be for a simple urinary tract infection. They gave him fluids and antibiotics to start with and we waited on test results in order to know what the next step would be. I recall feeling exasperated – it's one piece of a giant puzzle and many people were working on putting it together.
His labs came back negative so they scheduled an MRI on his neck and decided to keep him overnight for observation. They were very concerned due to John's white cell count being high and he was now running a fever. Something was going on in his body that needed attending. An infectious disease doctor was also called in to help provide the medical team assistance in diagnosing and understanding what possible infection this could be. At the same time we got the MRI results, we also received the results of the blood work. Not only did John have MRSA in his blood but it also attacked his C3 and C4 vertebrae and neck muscles on both sides!!! What????!!!! Where did this come from? The doctor said John could have contracted MRSA anywhere. It has a ten-day incubation so it is possible he contracted it from the rehab facility. There was no way of telling.
At this point, my dear husband was a very sick man. The MRI appeared to show a dark area at the base of his skull. The doctors were afraid that he was developing an abscess and this hospital was not equipped to handle that type of illness. John's nurse had been a medic in the Marine Corps. Adam, who was also a former Marine, and he struck up some good conversations regarding MRSA and what John was going through. He put together a makeshift neck brace that would help keep his neck immobile. This helped tremendously and alleviated some of the severe pain he was experiencing, but not all. They also gave him oxycodone and started treating the fever. They immediately began administering vancomycin and decided to transfer John to Fairfax Hospital. It is the only Level 1 hospital in Northern Virginia that could deal with this type of issue. I would have preferred that John be taken to University of Virginia Hospital but there weren't any beds available. So, he was transferred late that night and arrived in the wee hours of the morning. This would begin another round of events that would try our faith and fortitude. 2 Corinthians 12:9 and Isaiah 43:5a were such a great comfort because it reminded me that with all the uncertainty and fear we were facing at this very moment – we were not alone – God's grace would sustain us yet again.
Day 26 – MRSA, the Saga
September 2019
John arrived at Fairfax Hospital around 3:00 a.m. on April 10th. Treatments for MRSA began immediately and they were also aware of the old blood clot in his leg. We were told he would need the vancomycin for six to eight weeks, which could be done at home if he did not go into rehab.
His pain levels were so high that the doctors administered a morphine drip. Daily I would go visit him after work but he was always sleeping. He would awake for a few minutes and then go back to sleep. They were struggling to get him to eat, but as you can imagine, morphine kept him quite drowsy. John did not look well and his weight loss was unbelievable. Here he was released from rehab on February 27th weighing 138 and he was now back down to 124. In just six weeks, he had lost all the weight he had gained :'( I had to rest in the Lord at this point. I had no idea what was in store.
Thank God for my two dearest friends! One lives in Northern Maine (Vicky) and she and her husband were my prayer warriors. My other dear friend was always by my side when I needed to see "Jesus with skin on"! This day would be no different. She would once again show the love of Christ through her actions. On April 14th, Sandy and I went to visit John after church. We spoke with his doctor and he explained why John had to be on morphine. He informed us that MRSA can settle anywhere and it can cause abscess in your spleen, kidney, and spine. Unfortunately, it affected John's vertebrae which is extremely excruciating! He would be screaming in pain if it weren't for the morphine drip. At this point, the doctor said they were also including other pain meds in his IV. John was so drugged up and never woke up while we were there. He didn't look good to us at all. We both commented how his skin appeared gray and the doctor reiterated how very sick John was.
The Physician tried to explain to me how they culture MRSA and I didn't quite understand his medical terminology. His heavy accent didn't help matters, I must admit. He became impatient with my ignorance and began speaking with a condescending tone. This caused me to become quite agitated and frustrated. This was my husband we were talking about and I needed to know exactly what was being done to him. I'm normally a very patient person. I gave him a piece of my mind and told him that he understood what he was saying but the terms he was using were not common to this layperson. He finally explained things to me so I could better understand. To determine if MRSA is still in body, they take blood and culture it for 3 days. It sits in a petri dish for all that time. Sometimes it shows up negative before that final third day but if it is positive, it definitely appears by the third day. At this point, it had not been three days yet so they couldn't tell if the vancomycin had wiped it out yet. After visiting John for a little while, Sandy and I left as John had no clue we were there. Looking back, I wish I had remembered what pain meds do to John's intestines – they cause peristalsis to slow down and waste to build up. But sadly, it did not come to mind.
The drive home was long and tiring. Traffic was bad for some reason and it took me nearly two hours to drive 34 miles. I had not been home an hour when I received a call from the hospital letting me know that John had to be moved to the Progressive Care Unit as a precautionary measure because his blood pressure was dropping and they just wanted to keep me apprised. Not 15 minutes later, the phone rang again and a nurse informed me that he had been moved to the ICU unit. She told me he had taken a turn for the worse and the family should come as soon as possible. Oh how my heart dropped! This is the worse news a wife of 45 years can hear! I immediately prayed to the God of miracles and asked the Lord to please work in John's body yet again. I'm sure He was accustomed to hearing these words. However, I also prayed that His will be done in this matter. This is the best thing we can pray, amen?
Later on, Sandy and I would both comment on how we noticed that John was not looking good that day! However, I surely didn't expect this! I called my youngest son, Adam, and he immediately left to come pick me up. While he was driving to get me, he called Aaron and Tori, who were vacationing at the beach five hours away! Bless their hearts, they left immediately to try to make it to the hospital before John passed. While waiting for Adam, I called one of our nieces, Diane, so she could let the family know of John's condition. Then I called Sandy, Tripp and our church secretary so she could tell our Pastor. They all met us at the hospital to sit with us.
When Adam arrived, we embarked on the longest 34 miles I would ever experience. We talked about the possibilities of John dying and what needed to happen. We discussed funeral arrangements and the tasks that needed to be done. Wow! I never thought this would happen! When we arrived at the hospital, Tripp and Brenda were already there. Tripp pulled us aside and said that the doctors and nurses were working on John. He was being intubated and there was a lot of commotion in his room. Tripp told me to prepare myself as it did not look good. I found out later that Tripp told Brenda that John would not be pulling through this one.
The doctor came out to talk to us and said it was touch and go with John and he was very close to death. Adam and I were the only ones allowed to see him at this point as Aaron and Tori had not yet arrived. John was so drugged up on pain killers that he was not even aware that we were there. My husband looked like a shell of a man. I knew this was it and that I would be saying goodbye to my beloved!
After things calmed down a bit, the doctors were waiting for a CT scan machine to arrive and we were given an opportunity to go in to see him. I'm thankful that John had no clue as to what was going on around him. Apparently the morphine caused his intestines to slow down and become obstructed. He never realized how close to death he was. We caressed him as best we could with all the tubes and IV's surrounding him. We rubbed and kissed his forehead hoping he could feel our presence. Oh Lord, can this be the last time I see my husband? I could feel my heart sinking! I knew I needed to be strong for my sons – I needed the Lord to give me strength in this time of adversity. I wanted those around me to see God's strength working in my life. This was to be the testimony that I strived to leave for those around me.
Day 27 – Could This Be The End?
September 2019
Continuing on from the last post, the ICU staff finally stabilized his blood pressure and heart rate. They pumped out a full two liters of fluid from his bowels. Unfortunately, they were unable to give him the contrast for the CAT scan until that procedure was done. Finally, around 9:15 p.m. they were able to do so. His blood count was very low for some unknown reason so he would, once again, need a blood transfusion. I thought to myself, how many times will blood transfusions be needed?
To make matters worse, a tornado warning was announced and Bethany was home alone with the kids. We were praying that God would take care of them while Adam could not be with them. I'm sure his heart was torn between being with his family and his father. It was like this all night. Test results were coming back and the doctors would tell us a little more information. The end result was always the same – more testing would be required to help the medical team figure out exactly what was going on. Aaron and Tori arrived shortly thereafter, bless their hearts. They had been on the road for five hours! I imagined how difficult a conversation they were having on this long drive back, hoping they would get to the hospital in time. What was going through their minds? How helpless they must have felt having no family, at that moment, to be alongside them. It's difficult to drive when you're under stress like that. But thank God, Adam kept texting Aaron and Tori with updates the whole time so they at least were kept in the loop! Technology is so wonderful – back in the day before cell phones, you would not have been able to have any information on your loved one until you arrived at the hospital.
What a blessed mother I am indeed! My sons are my earthly rocks and the Lord used them in a mighty way during this trial!!
Once Aaron and Tori arrived, they were able to see John but, of course, he was not awake to be even aware of their presence. Aaron is my contemplative and inward son. Once he saw his father, he was very quiet. My heart ached because he needed to talk about the possibility of his father dying … in fact, we all did. I asked our friends to go ahead and go home as it appeared that it would be a long night and the boys and I needed to talk as a family. Matt, one of Adam's dear friends stayed to give us all support – he is one of those who is my son from another mother 🙂 Once everyone was gone, I began to discuss the possibilities of losing John with them.
Everyone listened and we were all on the same page. It was then that we began to share memories, not only of John but of the times in their lives that made us laugh so hard, it brought us to tears. This "healing" was exactly what was needed at that very moment. I saw Aaron come out of his shell and able to deal with what was at hand. The Lord is so Good and He knew exactly what was needed to bless my sons. I thank Him for His merciful hand in every area, big or small!
As the night disappeared and the wee hours of the morning crept in, we were all praying for someone to come through those doors to tell us the waiting was over but that never happened. I convinced myself that as each minute ticked away, it was a step closer to John pulling through! The old saying, "No news is good news" was certainly true here. We all took turns going into John's room to check on him and caress him to let him know we were near. He told me later that he had no clue what was going on. He didn't hear voices or feel our presence at all but touching and stroking his arm and face was definitely therapeutic for us! We felt that at least if there wasn't any change, it meant he wasn't getting any worse. That's something, right? You just have to cling to every little ray of hope. And even if John did not pull through, what awaited him would be glorious! Could it be that he would see the Lord of glory this night and gaze upon the streets of gold and all of heaven's beauty?
At 2:30 a.m., the CAT scan results came back and the doctor came in to discuss it with us. They were dealing with a serious bowel obstruction and were doing all they could to stop it. The longer the obstruction, there may be an increasing possibility of tissue death. Tissue death can result in a tear (perforation) in the intestinal wall, which can lead to infection. It can also cut off the blood supply to part of the intestine. He shared that at this point, John was not doing worse. For us, it was a waiting game and we had to trust the Lord for the outcome.
The doctor encouraged us to go home since there were no new developments. The family decided that there was nothing we could do to help John so we headed home to get a few hours of rest before returning back to the hospital.
Day 28 – We've Turned a Corner!
October 2019
Upon arriving home I was so exhausted that I left a trail of clothing behind me as I made my way to bed. I crawled into bed feeling like I had not slept for days…it sure felt that way! Here it was 3:30 a.m. and I knew I had to be back at the hospital for 9:00 in order to speak with the doctors when they made their rounds. I got some sleep, a few minutes at a time – praying I would not hear the phone ring. I knew that once I crawled out of bed there would be no rest and this made me more anxious to sleep. As it turned out, the hospital didn't call with bad news – what a relief! As a caregiver, I found myself more concerned about what was going on at the hospital than what my needs were. I couldn't help but think that the Lord had "shown" up in a major way this past 48 hours! I would later joke around with my dear friends Vicky and Sandy and say, "Now God is just showing off!" I did not mean that disrespectfully in the least.
I work for an accountant and, as everyone knows, April 15th is a very busy day for taxes. I truly hated calling to tell her that I would not be in that day. I felt absolutely awful leaving her with all this by herself! She was so understanding and compassionate about the whole ordeal. It was a comfort knowing that I could be off work for a few days until John was alert and getting better.
The Lord answered yet another prayer! How many does that make during this trial? I wondered. He is ever so faithful! Each morning I found His mercies new!
I began this day by reading my Bible and the Lord did not fail me – He encouraged my spirit and brought me that inward strength – this is what has pulled me through all these months. I've said it before and I'll say it again, I don't know how people make it through life without the Lord!!!
When I arrived at the hospital, John was stable but not out of the woods yet. He was extremely drowsy but alert enough to speak. I met with the ICU doctor and was told they still had not found the source of bleeding! Oh my! No wonder that poor husband of mine was so weak! My heavenly Father always has His door open and His ear is ever at my lips.
The doctor said he had scheduled an endoscopy with hopes of finding the source of bleeding. The morning was spent waiting on the day's blood work and even more test results. I wondered to myself how many minutes/hours I had spent waiting for test results in the past 11 months. I sat in John's room praying that all these procedures and blood tests would reveal what was causing this ongoing bleeding. I put that waiting time to good use though. I kept track of all the tests, medications, and days' events in a notebook. This would prove useful when I decided to do a devotional for caregivers. It helped me to remember what doctors' said, appointments needed, and test results. I recommend this to any caregiver. You'd be amazed what details you forget or which doctor prescribed a certain med. When you are alone with a sick loved one, you are the only set of ears and eyes who truly comprehends what is being said at those appointments. When a person is sick, they can't possibly be 100% attentive. Write everything down, caregiver, no matter how minute the detail is. I found my notes especially helpful when we saw a new doctor on this journey. They always asked what had been going on and I was able to give them detailed information to help them with their diagnosis.
So back to John. Later that morning, he was taken to have the endoscopy. Those results showed that he had several tiny ulcers in his esophagus as well as his stomach. They biopsied the ulcers and results would take a couple of days to come in. The doctor said that there could be several causes for these ulcers: Crohns could be in his esophagus and stomach; stress; hormone imbalance; or a few other things which he did not share. Oh how I prayed that it was not due to Crohns in other parts of his digestive tract! That would be a lifelong illness that would not quit. I didn't know this before. I thought once it was removed, that was it. But it can appear in any other part of the digestive tract.
The endoscopy also showed there was no active bleeding, which was wonderful news! Thank You, Lord! The course of treatment would depend on what the biopsies revealed. Because John spent his time asleep, I left instructions to the ICU nurse to please tell the night nurse to call me with any changes. I crawled into my bed and every cell in my body screamed for sleep! Fatigue draped over me like a heavy blanket and my spirit was weary.
He answered my prayers because the phone never rang, for which I was ever so grateful. Oh how lovely it was to have actually slept for six straight hours! What a blessing that was! Thank You, Father!
That morning, I arrived at the hospital to find John not only awake, but alert and talking! Hallelujah! \o/
I was told that because fecal matter had gone into his lungs, my poor husband had pneumonia. But now that he was awake, he was able to do the breathing exercises which helped him to cough up phlegm and he was progressing nicely. The antibiotics were started early and beginning to work in his body. This surprised me because no mention of pneumonia was made during my last visit. It just goes to show you how quickly a compromised immune system can cause complications! More tests would be done to determine if the pain in John's neck was only due to MRSA and not some other issue. The previous MRI showed a dark spot at the base of the skull so they wanted to rule out the possibilities of a cancerous growth, etc. They scheduled another MRI to be done at noon. Did I mention that I spent a lot of time waiting on test results? 🙂 This MRI, however, showed no dark spot at the base of his skull! Yet another praise!
Later in the day, we received more good news! John was going to be downgraded to Intermediate Care as soon as a bed became available. This was such a big deal! This meant he was out of the woods!!! Praise the Lord!! \o/ Two short days before, John was on his deathbed and we were planning a funeral!
Day 29 – Little by Little
October 2019
Although John was out of danger, he still was not allowed to eat solid foods. Because the bowel obstruction caused him to aspirate fecal matter, doctors were being very cautious as to what he would be allowed to eat. When one aspirates like this, the throat muscles are weakened and swallowing without choking becomes a real issue. I wondered why the Lord allowed all of this to happen in our lives. I didn't understand what possible good could come out of all of this but I trusted in Him to reveal it in His time. Isaiah 55:8-9 was my strength!
Yes, Lord, I absolutely do understand this scripture and I trust Your words explicitly! I know that You have plans and they don't just involve John. You have always managed to bless many of Your children with just one action. I've always said you were economical – I trust in Your care, Father. Thank You, Lord, for all that You've done for John as well as me. You have blessed, You have comforted me when I was fearful, You have provided strength when strength was needed. You are such a Good Father! Thank You for Your precious Son whose life was given so we could be called Your children! I love being Your child, Father. I love being able to turn to You to share my dreams, joys, fears and needs.
Two days after John's fight with death, the doctors were allowing him to eat ice chips and he was loving that!! Thank You, Lord! \o/ Can you imagine a robust man who loves meat and potatoes not eating anything solid??? I can appreciate the fact that he was excited about eating those ice chips, LOL! My husband has been through so many surgeries and physical mishaps throughout his life. His life's story began in 1951 when he came out kicking and screaming at birth. He was born eight weeks premature weighing a couple of pounds. For a baby to survive eight weeks premature in those days was very unusual. The nearest hospital had only one incubator and it was already in use. The doctor instructed his parents to place him in a shoe box lined with cotton batting and put him into a warm oven with the door open until the incubator was available. The story has it that he was in his mother's oven for three days! Although he had a rough start in life, John has only had some minor physical challenges. He became a police officer and was fairly healthy and strong throughout his life. However, when he did have physical issues (mostly hernias, diabetes, etc.), he became the exception to every rule in the medical procedures along the way. Apparently, this journey would prove no different. If I listed all the injuries and surgeries he has had up till now, it would be mind boggling. But I praise God every day for my husband and the fact that He has allowed John to continue on as long as he has.
A week later, April 21st, Resurrection Sunday came upon us and it was truly a miracle that John was alive! Friends and family was rejoicing and could not believe that he had pulled through. But I believed it … I knew my Father showed His hand throughout and He didn't miss a beat! I can't thank Him enough for all that He has done for us! Despite all the major events since May 2018 and the day-to-day hardships since then, John only survived by the grace of God. Resurrection Sunday symbolizes Christ's resurrection and the new life that He provided those who accept Him as Saviour through His death. John was given another opportunity to live this side of Heaven and we were all rejoicing in the Lord! This was one of the best days of my life!
Today, John was finally taken off fentanyl and oxycodone for pain management and this act allowed him to be more alert. It was wonderful to be able to carry a conversation with my best friend and soulmate once again. He had no idea what had been happening to him since April 7th and that's probably a good thing! He remembered what happened prior to that date and the struggles he went through since last May but the past ten days were a blur! Although he was more alert, he was still a bit disoriented. He actually thought he was at a construction site because of all the equipment surrounding him, LOL! This allowed me a wonderful opportunity to tease him 😉 It had been 11 long months since our journey began and to be able to joke around with John was a blessing … it brought joy and encouragement to my heart!
At this point, the good news just kept on coming.
To a caregiver, the good news is something that is cherished and appreciated! Too many days bring bad news so it's very refreshing to hear a blessing and being able to share that blessing with family and friends! I'm sure they were growing weary of the bad news.
Today, the physical therapist began working with John and how encouraging it was to see him out of bed! My word, he was actually standing upright! 🙂 He'd been laying down for ten straight days and we know that is never good! His muscles atrophied and he was walking like a little old man. However, his neck was a bit better, which was a great sign… yet another blessing!
Doctors wanted the most recent CT scan to be read by the neurosurgeon on John's team in order to get a thorough diagnosis. Although John appeared to be doing better, they were still concerned about his throat muscles. They performed a daily swallow test which determined the possibility of aspirating. April 19th was to be the day that John would start solid foods. What an answer to prayer and blessing from the Lord!
Day 30 – Being Thankful!
October 2019
Five days have gone by since that dreadful night and John has already passed the swallow test! This means he can start on solid food tomorrow! How excited we all were for him! \o/ Thank You Lord for yet another blessing! Help me to never forget these little milestones in John's life because remembering them helps my heart and mind to stay focused on You! The MRSA cultures keep coming back negative which means John no longer has it in his system. He will still have to continue having the infusions of Vancomycin for another few weeks just to be sure, but I'm certain the God of all creation has this under control as well.
Today, April 19th, I arrived at the hospital to find John sitting up in a chair! \o/ Lord, really? How wonderful is that??!! You are so wonderful! Progress is coming along in an accelerated pace now. More physical therapy is expected today and we were also informed that the feeding tube would be removed. They are also talking about putting in a PICC line for the Vancomycin so he can go home. Lord, I have to admit that I'm nervous about his coming home. I feel quite inadequate in my ability to care for him. I'm sure You will provide the grace needed to do this. John still has health issues and I truly believe he needs a nurse. Please work out these details as You have done so far.
Later in the morning, I had this discussion with the doctor about my concerns and he said that John would definitely have to go to a rehab center. Thank You, Lord, for such a quick answer to my prayers! After lunch, the feeding tube came out and John was downgraded to the regular neurological floor. Can you believe that? I asked family and friends to bring these needs before the Throne of Grace – that Lake Manassas Rehabilitation Center would have an available bed. The rehab centers within our vicinity are sub par and their ratings are horrible. As a caregiver, do your homework and research the rehab facilities in your area. Read the reviews and make sure you have all the facts. I prayed the Lord would do as He did the first time and provide a bed at Lake Manassas.
Wonderful news followed the next day! The endoscopy showed that the ulcers in John's esophagus and stomach were not Crohn's. They are due to all the medications he has been taking so they will be treating him with stronger antacids. More good news – the C4 an C5 vertebrae will not need surgery, praise God!!! Lord I cannot contain myself! The blessings just keep on flowing and my heart is overwhelmed by Your goodness! The MRSA culture has been negative so it has been completely eradicated! The doctors are all in agreement with me that John will need to go to rehab. Praise the Lord!
As always, with encouraging news, sometimes follows with bad news. We found out that Lake Manassas Rehab didn't have a bed available for John but they planned to have one in a few days. The hospital would not keep John in the hospital due to Medicare restrictions so he would have take whatever bed was available. John was moved to another facility later that night. He arrived there on Tuesday in the early morning hours. He called me and said that this place was simply awful. I went to see him after work and he wasn't kidding! It was more of a nursing home and very depressing.
That very minute, I started working very hard to get him moved to Lake Manassas Rehab as soon as possible. The social worker was a tremendous help and John only had to spend three and a half days at this facility. He was moved on Friday afternoon to Lake Manassas Rehab and we were so very thankful to the Lord for His Hand of mercy!! Now all our hearts rested knowing that the care John would receive would be the best possible.
Day 31 – Life Goes On Regardless
October 2019
As John is doing his best to get himself healthy and accomplishing what is expected of him through Occupational Therapy and Physical Therapy, I'm doing my best to prepare my home for his return. According to my research, "The staphylococcus aureus bacteria that cause MRSA infections can survive for days to weeks on surfaces. MRSA bacteria can live on surfaces for longer than some other bacteria and viruses because they survive better without moisture. Generally, MRSA bacteria survive for longer on hard surfaces than on soft surfaces." All the time that John was at home, we were not aware he had MRSA! Can you imagine all the things he touched??!! Every surface that he came in contact with had to be wiped down and disinfected. His bedding, clothing, and any fabric was washed in extremely hot water. When possible, bleach was added and dried on the hottest dryer setting. The nurses at the hospital gave me so much helpful information and I applied all their advice to this task!
They advised taking Clorox spray foam cleaner and spraying it on the mattress itself and spread it all over with a cloth. This stuff is the best and gets the job done! The bleach would kill and disinfect the mattress and would dry in a couple of days. This worked beautifully! What a precious find that was indeed! They recommended Clorox wipes which also kill MRSA. I wiped down every door knob, light switch, counter tops, etc. with those! I also bleached the bathroom floors, toilets, vanities, and fixtures. I had so much to do and spent my waking moments taking care of this task so that my home would be ready for my precious husband! Remember, I was also continuing to work full time so each minute was accounted for!
On one of my visits, I believe this was May 3rd at this point, I was informed that John had gained four pounds since his arrival! He was eating in the dining room with the other residents and finally having some fellowship with people other than his regular visitors and caregivers. If you recall on my devotional back in February when John was at Lake Manassas Rehab for the first time, I wrote about this but it is worth repeating. These small details are all part of your loved one's healing process. If the mind and spirit do not heal, the body has difficulty healing. All these aspects are taken into consideration here. Their dining room setting is a wonderful idea which encourages a family-type dining experience with other residents. Family members are also welcomed to come eat with the resident to make it feel more like home. This was definitely a blessing! Man is not meant to be alone and my husband is no different, and neither was I. John got to know a few men who ate at his table and the Lord used me to encourage a dear lady's heart who was weary of all the caregiving. She was actually living at the rehab center in her husband's room. She would sleep on a cot beside his bed and would be there to care for his needs in the night because he didn't want to ask the nurses to help. She only got one day a week off when her daughter would come to stay with her Dad. That day off was not spent resting but getting things taken care of at home. I felt so badly for this dear lady.
As I was getting to know her, I reached out and hugged her. She broke down crying in my arms. Caregivers need encouraging words, a warm heart, a caring ear to listen to his/her problems. Everything revolves around the patient but the caregiver rarely gets the emotional support that is needed. I thank God for this opportunity to minister to caregivers! They may be forgotten but we must remember that their needs are just as important as the patient! Who will care for them? Spiritually, the Lord meets our needs.
Caring for your loved one is vital, but don't neglect taking care of yourself in the process. I was determined to be "super wife" and provide my husband with all that he needed, when he needed it. I neglected myself by not getting enough rest or proper nourishment. As a result, Mother's Day came and I had developed a horrible bladder infection. I had no one to care for me and in the middle of the night, I awoke shivering due to a high fever. I didn't have the usual UTI symptoms but was experiencing extreme pressure in my bladder and much pain. I put a sweatshirt over my pajamas, took Tylenol and went back to bed, but there was no rest to be had. Although both my sons live within 30 miles from me, it would take them at least 45 minutes to come get me. I was in too much pain to wait. As soon as Patient First opened, I drove myself there. The doctor diagnosed me with a bladder infection and gave me an antibiotic called Macrobid. Oh my word, that antibiotic made matters a LOT worse. Diarrhea came within a few hours and now I had two sources of pain instead of just one. I could not even lay down because I kept having to go to the bathroom! I kept calling Patient First to try to get a different antibiotic but that alone was a horrible experience. I was continually reassured that a nurse would take care of it and it never happened. The pharmacy never got the prescription order. I finally asked my son to intercede on my behalf and he was able to get it straightened out. So 24 hours later, I was able to pick up a new prescription with hopes that it would not have the same severe side effects. It's hard to be alone when you're in need of someone to care for you. I don't know how people can care for themselves when they have no one. I must say that I was so sick for three days that I couldn't give myself the care that was needed. I kept drinking because I knew that I would dehydrate quickly. It's only by the grace of God that this finally broke and I awoke the third morning feeling much better – well enough to go back to work. Caregiver, when you don't get rest and proper nourishment, your body will fight back! I was on the go so much I would not go to the bathroom as frequently as I should and would hold myself until a more convenient time. This is not good for an older woman and I paid the price. Don't make the same mistake I did. I thanked the Lord for allowing this illness in my life. Why, you ask? I thanked Him because I needed the rest and the Lord forced me to get it. It taught me a valuable lesson, to say the least.
My beloved and I – How I dreamed this day would come!

Moving back to John, as for the physical aspects, he still can't look down enough to put his pants/socks on but his mobility is much better. The range of motion in his neck is also better and not quite as painful. Vancomycin is still being administered via the PICC line and keeping MRSA away. Now that I was feeling better, I resumed my normal routine but with much caution! A few days later, May 19th, I took John on a field trip and we went to a local ice cream place called Effee's. John was gaining weight and starting to look healthier. His complexion was changing from very dry (almost lizard like roughness) to smooth supple skin. It amazes me how all the parts of the body have to work together to bring health. As you can see, my face is beaming with joy at the thought of having my husband back! John's face was beginning to show red cheeks and the sagging skin was filling in 🙂 After all, the man had lost 60 pounds and he was now putting it back on! The Nutritionist recommended a high protein and high calorie diet and that was the purpose of our visit to Effee's, LOL! He splurged and got a huge banana split – it was great seeing him enjoying food once again. The goal is to get his weight back up to the 160-170 range. We have work to do 🙂 Praise the Lord for touching John's body in every little detail!
Day 32 – Hallelujah! Victory at Last!
October 2019

Hallelujah and Glory to God!!! It is May 25th and my beloved has come home from rehab! Can you imagine that it was just 42 days ago that he was on his deathbed?!!!! This journey began a little over a year ago – I can hardly believe that we have spent a year on this roller coaster ride! \o/ Praise the Lord!! God has been faithful throughout. If I've said it once, I've said it a thousand times:
"I can't imagine how caregivers make it without the Lord in their lives!"
I am going to pause from my usual status reports on John's progress today. Instead, I would like to reach out to the caregivers who have been following this blog. I have learned to praise the Lord through the storms, but I must admit it has not always been easy! I've learned to praise Him through the day-to-day drudgery but that has not been easy either. I didn't have difficulty praising the Lord through the blessings because that's the easiest part of being a Christian and it comes naturally, doesn't it? But what truly brings glory to our Heavenly Father? I believe God receives glory when His children trust Him and lean on Him during the storms! Their faith is powerful and they know beyond a shadow of a doubt that the Father loves them and is with them. Although this trial was not easy and I knew it wasn't going to be, I knew that the Lord was at work in both John's life and mine. I prayed that He would use me to be a testimony to my family and to those around me. I truly wanted to "come forth as gold" so others would see Christ through it all.
Did I learn anything during the past year? Indeed I did! I learned that whatever came our way, the Lord gave His permission for it! How can God give the go ahead for John to be so sick and near death? How can a Good God do that? I know that many of you are asking that question. In fact, my chiropractor asked me this very same thing in so many words. This gave me a wonderful opportunity to open up to him and tell him that this whole ordeal allowed us an opportunity to see God's Goodness through the small things and His might once He was to heal John. The healing had not come yet but my faith told me that God could do anything.
After all, we had not lost everything as Job of Scriptures did. Let's look at Job for a moment. The Bible says in Job 1:1 There was a man in the land of Uz, whose name was Job; and that man was perfect and upright, and one that feared God, and eschewed evil. Job walked in the ways of the Lord and God knew that Job would not lose faith if he were to be tested. Let's continue to read the account below:
Satan knew that God had prospered Job in all areas of his life. He also knew that God had set His hedge of protection around Job because of Job's faithfulness. Knowing that his faith was strong, God allowed Satan to "touch" a few areas in Job's life. Satan touched his belongings (his cattle and camels), his servants,and then his children. But Job was faithful and he did not forsake the Lord. As you continue to read in the second chapter of Job, Satan told God that if God allowed him to attack Job's body, Job would lose faith. God allowed this and Job's body was afflicted with boils. Can you imagine? Job must have had such pain but yet he was faithful. Unfortunately, his wife was not a help to him at all.
I found it ironic that Job's wife, his closest companion and helpmeet, would try to pull him away from his faith. I did not want to be that kind of wife. I wanted to encourage John to turn to his faith! I love Job's response to her!
As if that weren't enough, then came Job's "friends." They were there to judge Job instead of encourage him. The last thing a sick person needs is to hear negative and discouraging words from those who are closest to him. So, Kate, what's the point of this account? The point is this: what kind of a caregiver are you? Are you overwhelmed? Do you feel cheated of your life? Do you resent the task that the Lord has given to you? Like Job's wife, do you say in your heart, "Curse God and die?" Job wasn't the only one who suffered at the loss of his children and everything of value. His wife was also affected. I believe she wanted Job to put an end to this madness so prosperity would once again return to them. In my opinion, Mrs. Job had selfish reasons behind her statement to her husband.
Instead, maybe you are like Job's friends …you tell your patient(s) all the things they have done wrong and that they are ill because they have brought judgment upon themselves?
Rather than being like these two examples, why not be like Job? We've all heard of the "patience of Job" so why not pattern yourself after him and have patience with the sick one God has given you charge over?
Allow the Lord to give you the strength to pull through! You're not the one who is sick and going through the pain and suffering. However, you are the one who can help make that pain and suffering tolerable by being kind and compassionate. They are going through enough as it is – they surely don't need a crabby and uncaring caregiver watching over them, amen? When John was on steroids, he was an entirely different person. He was mean and angry all the time. For those who know him, this is not him at all, and I understood this. However, it didn't make the abuse any easier for me to take. It was so hard to be sweet to a man that was lashing out with cruel remarks. But this is where the grace of God works best! The Lord takes impossible situations and makes them bearable! His grace is most certainly sufficient!
Let me share this with you: God uses the same situation to speak to more than one heart -He's economical that way 🙂 God worked through many hearts by using John's illness. He worked in mine – I learned how fragile life is. I learned that my days with John are numbered and I should treasure each moment. My sons saw the Hand of God at work in their father's body and how God answered our prayers. Our sons and friends also saw the mighty hand of God and how our faith was strong in the God who created all things. I prayed with John's doctors and nurses and they, too, saw a true miracle happening in this modern-day world. They saw that God was still alive and at work today!
Friend, the Lord also stands with you through His Holy Spirit as you are going through the trials of life. The Holy Spirit is right there and you can turn to Him with all your cares – He knows exactly what you need, when you need it. How blessed we are to have Him with us 24/7! The Old Testament saints experienced Him only at certain times but He is there always for us.
The Son of God waits to be your Shepherd and Comforter, my friend. He waits to guide you – He waits to lead you in the path that will be for your good through the entire storm. When we try to do it our own way, there is no peace and we can't expect the outcome to be perfect. We have to be willing to listen and respond with action! You can hear God's word all day long but if you don't take what you hear and apply it to your life, you will not benefit from it. How can you expect to pull a beautiful cake out of the oven if you didn't take the time to put all the ingredients together? It's a simple analogy but the end result is the same: something beautiful! 🙂 Take what you've read here today and apply it to your ministry as a caregiver. Christ told us to love one another. Treat your patient as though he or she is Jesus Christ Himself. On one of my long rides home from Charlottesville, I had the blessing to spend time on the phone with my dear friend, Vicky. I began to share with her about my time with the Lord that morning. I was so weary and I was telling the Lord about it. I heard His still small voice asking me, "Kate, if you were My caregiver, would you feel this way? Would you treat Me differently than you are treating John?" Of course I would! I would not resent caring for You, Lord! Ah, there it was … the Lord taught me that I should treat the love of my life as if he were Jesus Himself. The Lord had spoken to my heart that morning and He actually changed the way I felt! What a blessing it was to be rid of that weary burden! It gave me purpose and "Sonlight filled my being" and I once again was encouraged in the Lord.
Reader, I hope this has helped you in some way! If it has, please leave a comment and let me know. I would love to hear from you as well as pray for you.
Day 33 – We're Making Progress!
October 2019
Although life was moving at 60 mph and my head was spinning, at least we were no longer dealing with Crohn's symptoms, strokes, or any other illness for that matter. Isn't the Lord wonderful???!!! I praised Him and His goodness in our lives. I had pleaded and begged Him to give some reprieve and that reprieve had come. To God be the glory, great things He hath done!
As of June 2nd, John was steadily gaining weight and it was an absolute blessing to see "meat" on his bones again! At this point in time, he was up to 145 lbs! If you recall, he weighed 124 just six weeks ago! There was also strength in his arms and he was again able to open that jar of pickles for me 🙂 Not only that but his skin was also changing and had that healthy appearance. It was smooth and supple where before it was rough and dry due to the lack of nutrients. Everything in our bodies work together. When one's nutrients are expelled as quickly as Crohn's Disease causes, the effects are revealed in the skin. How thankful I was and I felt so blessed of God to witness this. John had suffered so much the past 13 months and now he was feeling well. I thanked the Lord daily for His mercy in our lives. He most certainly provided us with His perfect gifts! Yes, for me as well! The caregiver suffers inwardly when he/she sees his loved one hurting. As John's wife and helpmeet, my daily goal was to do all I could to make him comfortable and help his health to improve. When he was in the thick of the illness," it was frustrating to work so hard but not achieve my goal. The Lord provided grace and comfort, especially when I needed it the most. Like the Apostle Paul, I relied on God's daily doses of grace. 2 Corinthians 12:9 – And he said unto me, My grace is sufficient for thee: for my strength is made perfect in weakness. Most gladly therefore will I rather glory in my infirmities, that the power of Christ may rest upon me. I also knew that there was someone out there that could use encouragement in the same way I did. I pray that these devotionals have blessed someone out there in the blogging world! I want to be able to share with you what the Lord has done for me throughout this experience – the ups and downs – the tears and joy – praising Him for good and bad!
We were now going through a myriad of follow up doctors' appointments since John got out of rehab. Our Primary Care Provider did not want to put John back on blood thinners because they caused so many problems with excessive bleeding. He decided to wait for the hematologist to make that final decision despite the two previous strokes. That would be another appointment in the not too distant future. John was so tired of these appointments and would have gladly abandoned them. But I was adamant that he go so that we could finally put his health issues behind us. How would we know if his body was actually functioning as it should if we didn't follow up with his doctors? It was a must to keep each appointment.
July 4th was coming upon us and we were actually making plans to get together with our youngest son, Adam and his family! Can you believe that? The last get together was Christmas and John was not feeling well so he did not enjoy the festivities at all. Our lives had been on hold for so long and it was refreshing to be able to plan an event 🙂 It was to be an absolutely memorable July 4th indeed! John was feeling well and was weighing 155! The weight was coming back on quite quickly now that he was healthy. His body was responding the way it should. To top off the celebration, Adam and Bethany announced that they were expecting their third child! Oh what a joyful day! It was as if the Lord had reached down and hugged us all! I love this verse in Zephaniah chapter 3. The Lord joys over us with singing! When His children are blessed, He sings!! What a wonderful God we serve!
Day 34 – Nearing the End?
October 2019
I can hardly believe that August is upon us and our lives are still being driven by appointments! Surely there will be an end to these at some point, right? I suppose this is normal for Crohn's patients, I really don't know. I've often wondered if the symptoms will reappear in some other part of John's body. We were told that it can come back in the throat, esophagus, stomach or small intestine. I've prayed and prayed asking the Lord to keep this horrible illness at bay. I don't want to worry or fret – I want to trust in the Lord and leave all these matters in His capable hands. That is what He wants us to do, isn't it?
Where are you in your journey, caregiver? Are you exhausted – have you reached the end of your rope? Remember the One who loves you and cares for each of your needs. Yes, the Lord cares for your patient, but He cares for you as well. If you don't have a relationship with the Lord, please look on my blog under the Salvation tab and read what the Scriptures have to say.
The next appointment on our calendar was to have a Doppler ultrasound done on John's leg to see how the clot was doing. A regular ultrasound cannot see the blood flow but the Doppler can. So a Doppler was done on August 1st. It would be nearly three weeks before we would get those results. So on August 20th, we met with him and he explained how the clot appeared in the Doppler. I learned that a clot does not dissipate from the outside in but from the inside out. The only part of the clot that remained was a little bit on the top and bottom. This was good news. The hematologist said that John could never be on blood thinners again because of all the radiation he had during and since his battle with colon cancer in 2008. The radiation caused damage to the blood vessels on one side of his bladder and this is where the bleeding was coming from.
Our next step would be to have the IVC filter removed from his groin. Our UVA surgeon authorized us to have it removed at a local hospital so we made plans to do so on September 9th. That procedure did not go as planned, unfortunately. As usual, my husband's body always seems to have a mind of its own. The filter was lodged sideways and could not be removed as that hospital did not provide the tools necessary for a job as intricate as this. John would have to go back to UVA to have the procedure done. Of course we were disappointed to say the least. That meant yet another appointment and more waiting.
Reader, you are now caught up to the current day of John's journey, and mine as well. We have an appointment scheduled for November 5th to consult with the surgeon who will perform the filter removal on the following day. They will do yet another Doppler to make sure they have the latest information and prayerfully that procedure will be a success this time. Psalm 143:8 is yet another verse that helps me to trust in the Lord because there's not a single thing that I can do to help this procedure along.
Whatever happens is God's perfect plan. God does want for us to suffer nor does He want us to worry about what happens next, amen? What the Lord wants is to trust Him in all things. My heart wants comfort and peace despite the circumstances before my eyes. This trial has drawn me to His side and, like a child, I look up to my Heavenly Father with trust in my heart. I know that this illness is a small thing to the Creator of all things. My God knows the names of every star in the universe and He cares for the birds – surely John and I are of more importance to Him!
Where are you right now, caregiver? Where's your heart? Is it fearing what's in store for the future? Are you doubting God's abilities? Not an ounce of worrying will prevent what is to come. It takes great energy to worry and the results can be damaging to your mind and body. You will make yourself physically sick as well as become resentful toward your patient. None of this is worth it. It is much easier to trust in the Lord and let Him guide you through this.
One of my favorite hymns is "Turn Your Eyes Upon Jesus"! Please take a moment to read it – maybe even listen to it on YouTube. Let the words minister to your heart <3
O soul, are you weary and troubled?
No light in the darkness you see?
There's light for a look at the Savior,
And life more abundant and free!
Refrain:
Turn your eyes upon Jesus,
Look full in His wonderful face,
And the things of earth will grow strangely dim,
In the light of His glory and grace.
Through death into life everlasting
He passed, and we follow Him there;
O'er us sin no more hath dominion—
For more than conqu'rors we are!
His Word shall not fail you—He promised;
Believe Him, and all will be well:
Then go to a world that is dying,
His perfect salvation to tell!