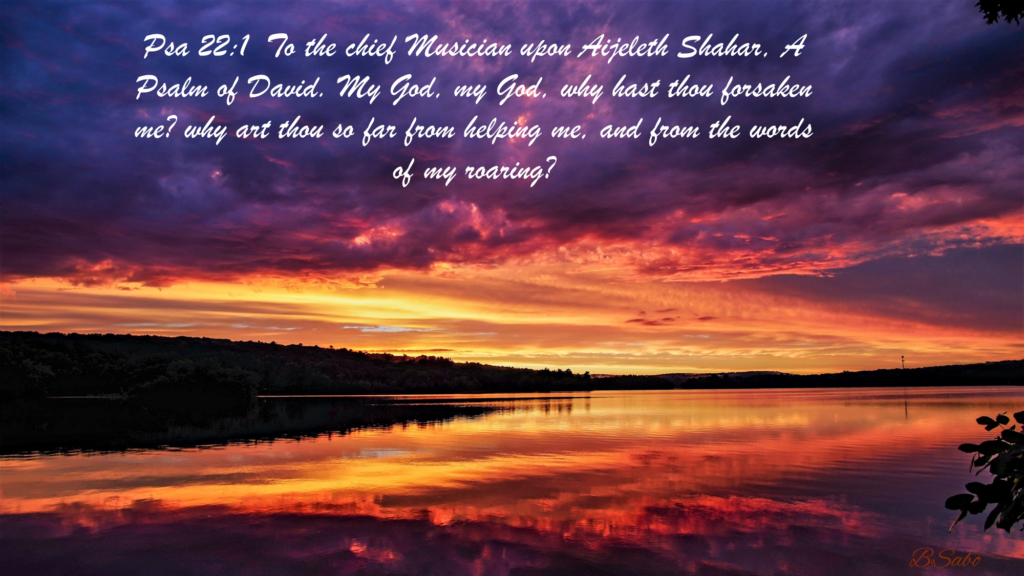 It's a new day, reader! But with today's prophecy, sadness and grief weighs heavily on my heart when I meditate on the suffering the Lord had to go through in order for me to be saved! 😥 If you've never read a doctor's account of Christ's crucifixion, you should take a moment and read about it. It's not for the faint hearted! My hope is that you will look upon what Christ had to go through so that you and I could be saved!
Why did Israel not see their Messiah when Jesus came? Israel was looking for a conquering King as their Messiah, not One who was going to die on a cross. As Jesus was hanging on that cross, they mocked Him being there. As we see below, Jesus cried out with a loud voice "My God, My God, why have You forsaken Me?" That is interpreted to be: Eloi, Eloi, lama sabachthani. God in His holiness could not be "joined" with Jesus while Jesus was bearing our sin upon Himself to pay the penalty we deserved!
When you realize what the Lord went through so that we might be saved, it should break your heart! He did not die a quick death. He hung on that cross from the sixth hour (noon) to the ninth hour (3:00 p.m.) – three solid hours of hanging and suffering! To top it off, it was by His own choice so that we might live eternally with Him! Thank You, Lord Jesus!
Do you know Him personally or do you only know of Him? I want to be sure that anyone who reads the posts on this blog can know beyond a shadow of a doubt that they are going to Heaven. Have you received Christ as your Saviour? If no, your sins are not covered by His sacrificial offering of Himself. You have not been redeemed by His blood. It is no coincidence that God has placed you here for such a time as this so that you may be saved if you are not already. Please click here and the link will open up in a separate tab to You Can Be Born Again and Know It!