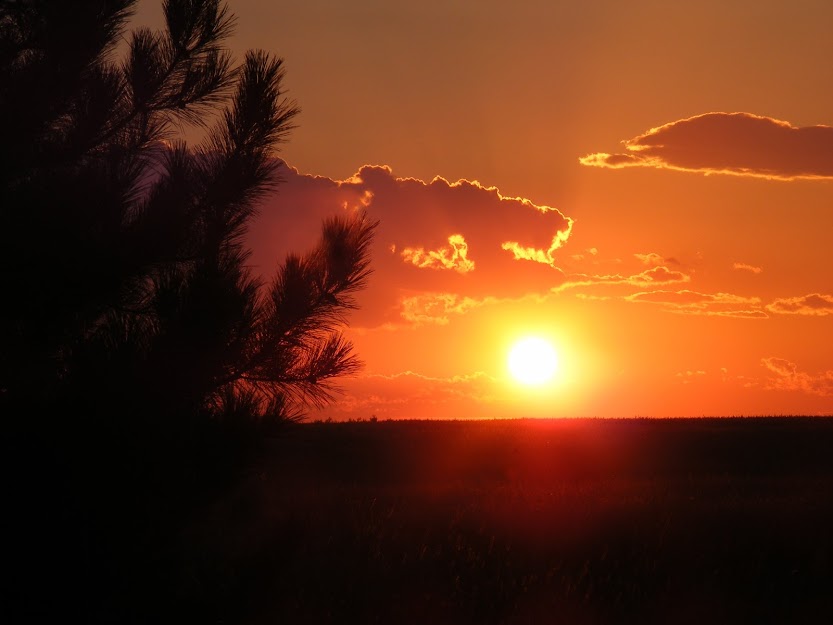 Good morning, precious readers and friends! Today's topic is alarming to me. I can't imagine anyone wanting to go to Hell when they die. These same people will be brought up from Hell to experience the Great White Throne Judgment and then be cast into the Lake of Fire for all eternity. It's like being burned so severely and then going to a place where you will burn forever!!! Please, if anyone reads this and is not saved, please don't make fun of it. Search your heart and come to Christ as your Saviour. If you are reading this and the Rapture has already happened, don't delay as your time on this earth is very limited! Please, I plead with you, get saved now before it's eternally too late. Just click here and a new tab will open up that will show you how to be saved. Then come back here so we can continue with today's post.
Now back to our topic… After the Millennium is finished, Satan will be cast into the Lake of Fire and all unbelieving souls since the beginning of time will be judged before the Great White Throne.
Can you imagine how this will go down? All those who have been in hell all those years since the beginning of time, will be released and will have to appear before the Lord Jesus Christ to be judged according to their works. Why works? They will be judged by their works because they did not accept Christ as their Saviour. Therefore, they will learn quickly that everything they did in life, by deeds or words, will be judged at this point. There will be nothing in their lives that will be equivalent to what Christ did on the cross for them. They chose to deny Him on this earth and He will deny them before the Father in Heaven. I picture it just as the tract called This Was Your Life depicts it. Take a moment to read it before continuing. It will open in a new tab so once you're finished, come back here.
Once they are judged, Christ will look at the book of life and point out that their name is not written in it. Only those who were born again and accepted Christ as their Saviour have names written in that book. Christ promised these believers that their name would never be blotted out of the book.
I can't even begin to imagine that "good" person at this point. If you are one of those good people, stop now and think of what this means! You cannot be good enough. Even if you lived an honest life but didn't believe in God, your name will not be found in the Lamb's book of life. It doesn't matter if you believed in God or not. I would not want to find out I was wrong all along when my time comes to die. It's not too late to be saved at this point in time. But once you die, that's it. Your time has run out and it's too late to accept Jesus Christ as Saviour.
You don't want to be part of the Great White Throne judgment, friend. You want to be part of those who will not experience the second death.
Here's a good quote to remember:
Those who won't accept Jesus Christ as their Saviour are those who are born once, but they will die twice. Once upon their physical death and they go to Hell; then their second death is after the Great White Throne judgment when they are cast into the Lake of Fire for eternity. 😥 Those who have accepted Christ as their Saviour are born twice: once at their physical birth and the second birth is their spiritual birth when they are "born again." This person will only die once (their physical death). After their death, they are present with the Lord in Heaven and live with Him for eternity.
Friend, it is no coincidence that God has placed you here for such a time as this so that you may be saved if you are not already. Please click here and the link will open up in a separate tab to You Can Be Born Again and Know It!