The Names of Jesus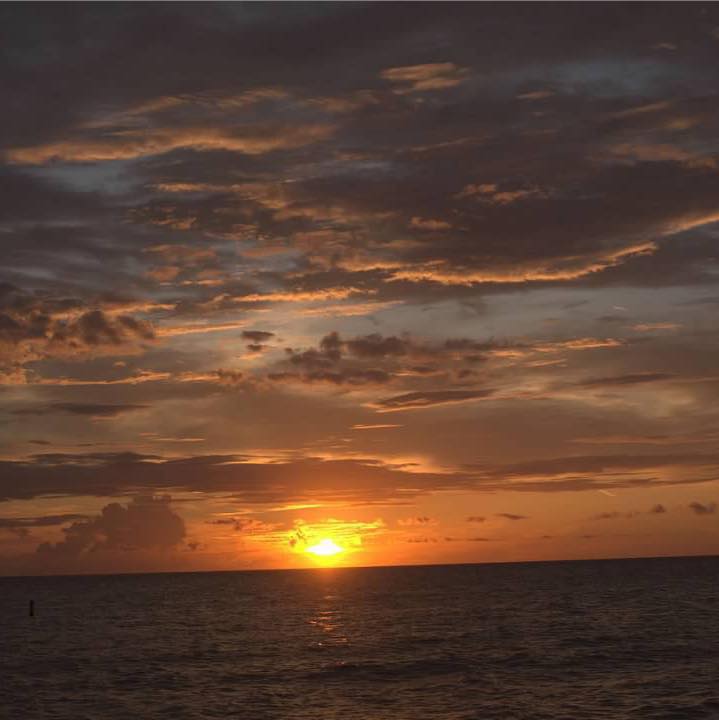 This is a 30-day devotional written in 2008 on the different names for Jesus that can be found in God's word. It's not all inclusive but there are enough names to show us Christ's nature through His different names! It brought me such a blessing and I hope you can say the same. After all, how can we not when we read about our Shepherd, Saviour and Friend!
Day 1 – The Consolation of Israel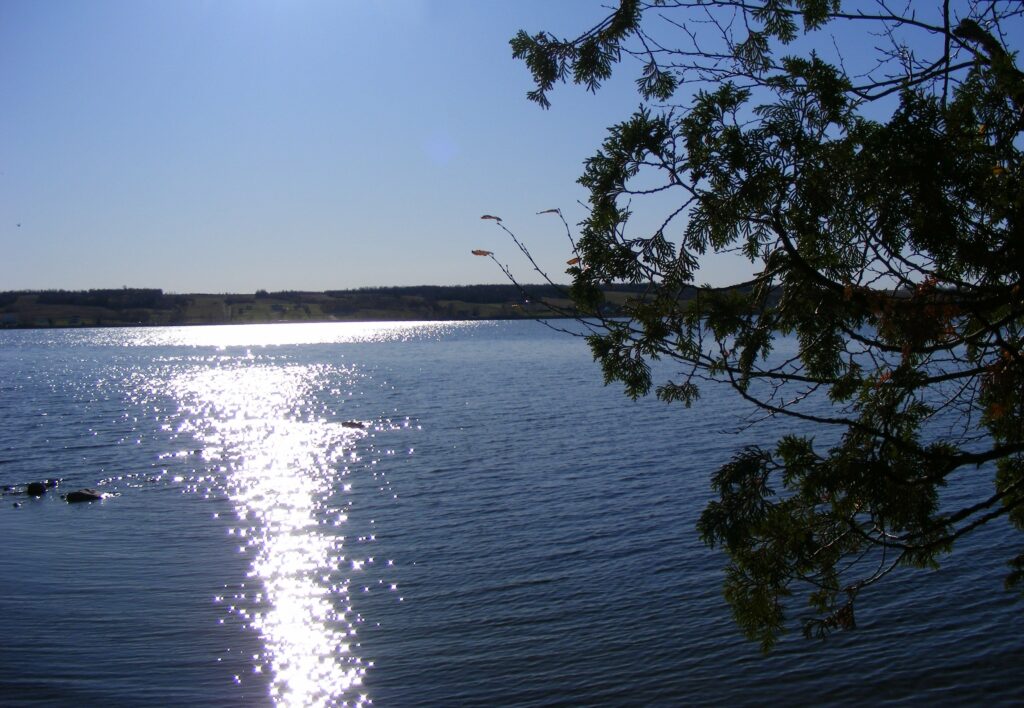 Good morning! I'm hoping that you will enjoy this series as much as I have writing it. I know I say this a lot but how blessed we are to have God's words written for us so that we can meet together like this and share in studies such as this one!! Before we go into today's name for Jesus, let's read this passage so we can get the whole picture:
What a unique name for Jesus: the Consolation of Israel! The Jews had been persecuted for quite some time and never achieved total peace, even to this day. Israel is certainly not dwelling in peace, both physically and spiritually. They are still awaiting their Messiah. They missed Jesus Christ's first coming altogether. However, when Christ comes at the end of the Tribulation, all eyes will see Him and will realize who He is.
The Holy Spirit revealed to Simeon, however, and Simeon's words bring such solace to the heart of man if only man chooses to understand. I love the word "consolation" in verse 25. Noah Webster defines it as:
Comfort; alleviation of misery, or distress of mind; refreshment of mind or spirits; a comparative degree of happiness in distress or misfortune, springing from any circumstance that abates the evil, or supports and strengthens the mind, as hope, joy, courage and the like.
Jesus is not only the Consolation of Israel but of all mankind! Notice Simeon's words in verses 30-32. Simeon reveals that he has finally seen God's salvation (also referenced in verse 26). He goes on to say that this same salvation was for all people, a light to lighten the Gentiles, and the glory of His people Israel. The Jews had been awaiting their Messiah for hundreds of years. Now Jesus was here to bring them comfort, to alleviate their misery, distress of mind, and refreshment of their mind and spirit!
However, the Jews were looking for a reigning King, not a suffering Messiah. That reigning King is yet to come. But for right now, that suffering Messiah conquered death and rose again! Until His return as King of Kings and Lord of Lords, He provides this beautiful consolation!
Day 2 – Christ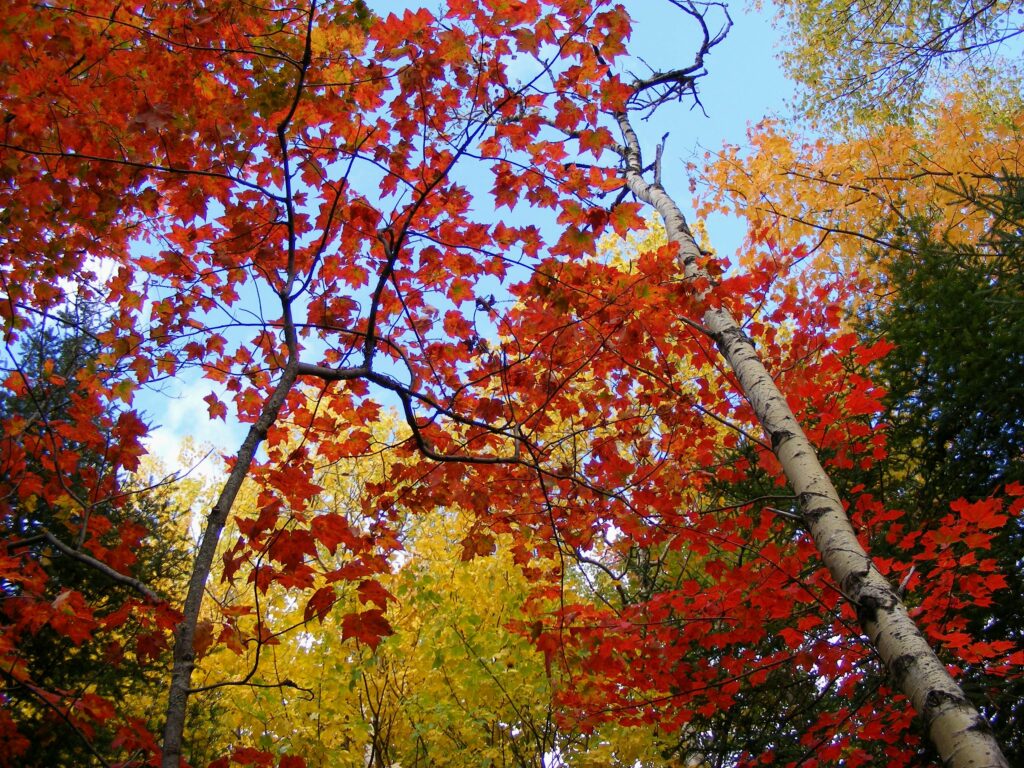 What a glorious day it is when we Christians are able to sit and study about our Wonderful Saviour!! Amen? Today's name for Jesus is the very definition of what His mission was/is. The word Christ appears 571 times in 532 verses in the King James Bible. The word Christ in Hebrew is Messiah and Noah Webster's 1828 Dictionary is:
CHRIST, n. THE ANOINTED; an appellation given to the Savior of the World, and synonymous with the Hebrew Messiah. It was a custom of antiquity to consecrate persons to the sacerdotal and regal offices by anointing them with oil.
For a Jew to admit that Jesus is the long awaited Messiah meant eventual death. One only needs to read the history of the Apostles to learn how all of them were killed for peaching Jesus as the Christ (all except John). It was no small matter – we have to ask ourselves if we would have done the same if we knew that we would have to die in order to preach about salvation through Jesus Christ. There is coming a time where this will happen again. Christians all over the world are being persecuted and killed for their faith in the Christ of God. The Tribulation will be worse than any persecution ever, including the time of Nero and that of Hitler. We have lived a relatively easy life in the United States when it comes to practicing our faith in Jesus the Christ.
We cannot be certain that we won't experience persecution. We were forbidden to go to church when the pandemic hit so we must not be surprised that the church will be chased underground in the future. But this is a whole other study, amen? Let's preach Jesus the Christ as Peter did and be bold while we yet have time!
Day 3 – Chosen of God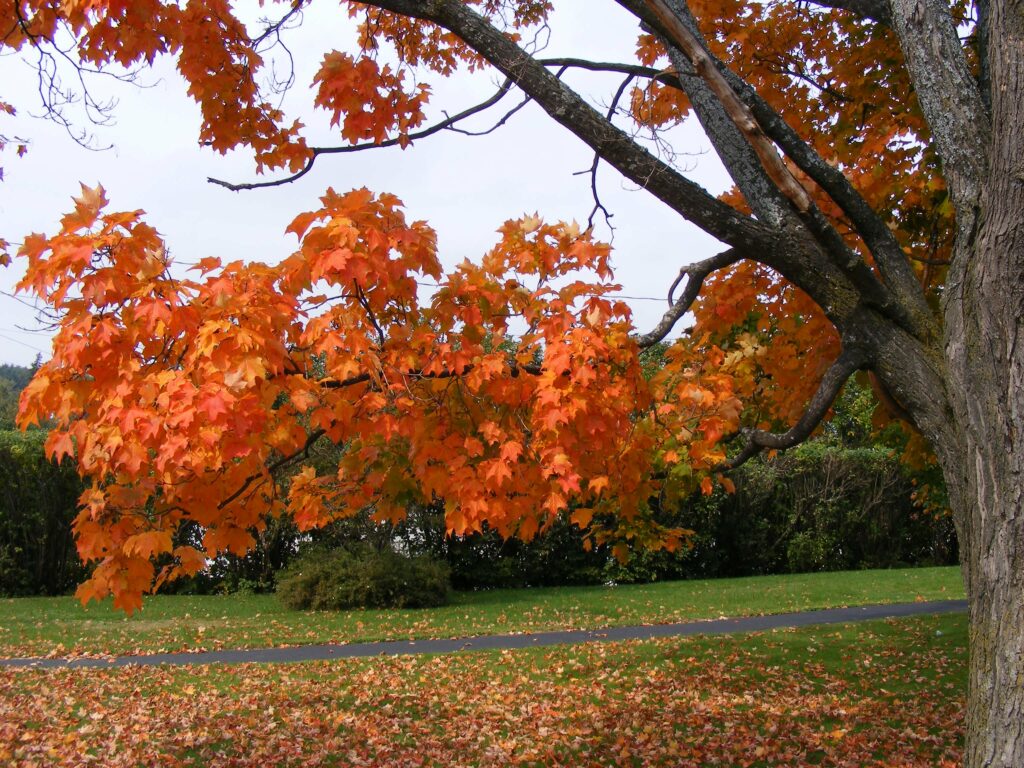 Good morning, reader! Today's name for Jesus is such a blessing to me. Why? It's a blessing because the salvation of the world was not left to man's devices. Antichrists have existed for years and the agenda they push is nothing new. They follow after the father of lies, the devil. Our Saviour, the second person of the Trinity, new from the foundations of the earth that man could not stop sinning. Nor could man's sacrifices forgive their sins. Only the shed blood of Jesus Christ could be the propitiation for mankind's sins. Noah Webster defines the word "propitiation" as:
The atonement or atoning sacrifice offered to God to assuage his wrath and render him propitious to sinners. Christ is the propitiation for the sins of men.
God chose Himself to be the only righteous atonement for mankind's sins. He became the perfect sacrifice by shedding His own blood. Today's verse explains that Jesus is the Chosen but the next two verses explain it further:
The Chosen of God, Jesus Christ, the Chief Cornerstone of our faith, did not leave me confounded when I accepted His perfect work on the cross for my sins! The word confounded is a beautiful word here. Noah Webster defines it as:
Mixed or blended in disorder; perplexed; abashed; dismayed; put to shame and silence; astonished.
My friend, the bible says that when we are born again, we are no longer mixed or blended in the disorder of religion. We are no longer perplexed and dismayed on a life of Christian living. Jesus, the Word of God, has provided His word through the bible so we can know all we need to know.
It is important for us to search the scriptures when we hear someone preaching. This anointing that was given to us at the time of salvation, the Holy Spirit, will alert us to preaching that is not according to the scriptures.
Don't be deceived by the spirit of the antichrist, which is alive and well today. There are many televangelists who are making tons of money on the backs of the poor and those seeking. They mislead many and have no shame. But the Chosen One of God promises peace and rest. He does not lay on us any "rules and regulations" that are burdensome.
The Chosen of God has promised rest to our souls. We no longer have to wonder IF we will make it to heaven or HOPE we will make it there. Rest means REST and peace. Our burdens are lifted at the cross of Calvary where the Chosen of God shed His blood for our sins. The Chosen of God took on our punishment and paid the penalty. Praise the Lord for Jesus, the Chosen of God!
Day 4 – The Chief Corner Stone
Good morning, reader. I pray you are receiving as much of a blessing from this series as I am! It never ceases to amaze me how many references to Jesus one finds in the scriptures! It opens our eyes to His magnificence and power. God wants us to get to know Him through the bible and He has provided us with so many different depictions of His nature. He did not leave it to chance but gave us a gift that would open our eyes to Him! Today's name is so very important to me. It shows me that there is only one way to God and that is through Christ. New Studio Architecture wrote a blog entitled, "Architectural Cornerstones: The Meaning, History, and Intent." The definition of the corner stone is:
In relation to architecture, a cornerstone is traditionally the first stone laid for a structure, with all other stones laid in reference. A cornerstone marks the geographical location by orienting a building in a specific direction.

https://www.newstudioarchitecture.com/
How interesting when one reads this in light of Jesus Christ, our Saviour! We find that the words "corner stone" are used four times:
All four times, they refer to Jesus Christ. We know that Christ created the universe and therefore is the Chief corner stone of all things created/made, including paying the price for our sins. The path to salvation is built on Him being the Chief corner stone – laying the foundation of Christianity and salvation for mankind. The scriptures reveal that path to us.
Not only does verse 18 say that Jesus is the head of His church but that He has preeminence in all things. The definition of "preeminence":
The fact of surpassing all others; superiority.
Oxford Languages
Therefore, reader, there is no other way to gain entrance to Heaven than to believe on the Lord Jesus Christ.
There is no other way but through Christ Jesus. Please, if you are not a born-again Christian, reevaluate your religion and search the scriptures for truth. Go into it with an open mind – just in case you could be wrong. Eternity is a long time, my friend.
Day 5 – Carpenter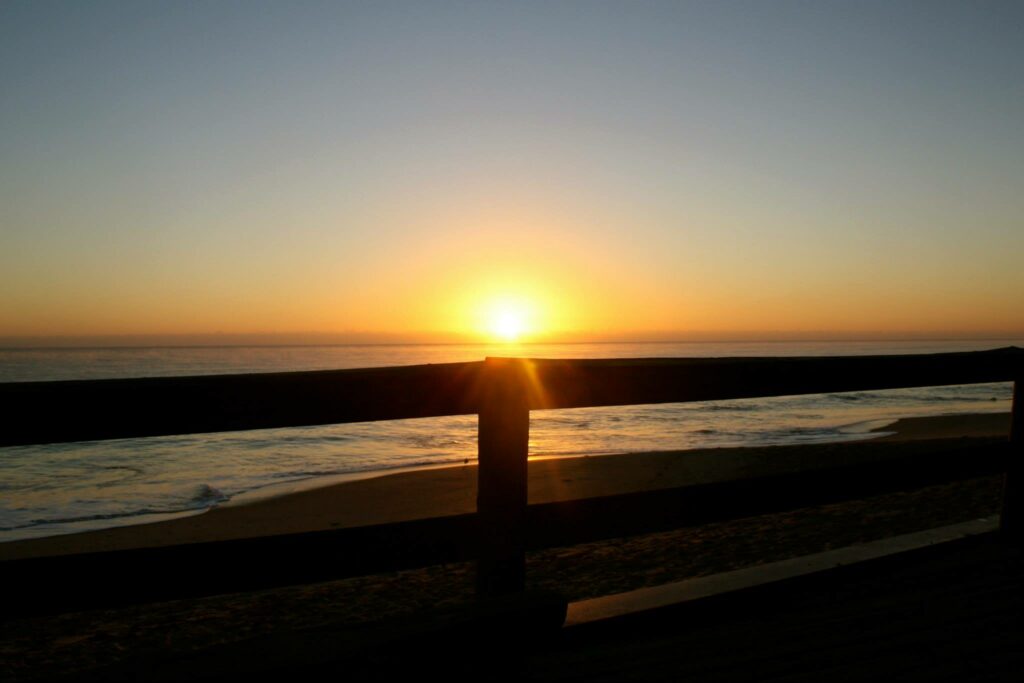 What a beautiful depiction of our Lord and Saviour: the Carpenter!!! How appropriate that Jesus was a carpenter by trade. Jesus came to earth to die for our sins and to "build" His church. That is our job and our duty as believers, amen? We are to spread the Gospel far and wide. I can't go to the mission field but I have those around me that I can tell about Jesus and His wonderful salvation.
As many of you know, I was born into the catholic religion. As catholics, we were taught that Mary had no other children and that Mark 6:3 were merely referencing Jesus' disciples as brothers and sisters. However, we must read this verse in context with all the verses. Verse 4 says that a prophet is not without honour among his own kin and his own house. Why would the Holy Spirit put this verse there if it didn't have specific meaning, amen?
A carpenters' job is to build. So it stands to reason that Jesus would use the terminology in building His church.
Catholics believe that Peter is the rock that the church is built on (verse 18). They disregard the three previous verses that show us to what Jesus was referring. He asked Peter who men thought He was. Peter's response was that Jesus is the Christ (the Messiah). The Jews had been waiting for a long time for the Messiah to come. This was quite the revelation to Peter. Peter's statement that Jesus is the Christ is the very foundation of Christianity! The Jews believe there is only ONE God and this offended them. This is why Jesus was put to death! This meant that Peter and the rest of the disciples were going against everything they had been taught. Is it any wonder that the Jews wanted to kill them?
The New Testament was written in Greek. The Greek language is a lot more thorough in word usage than the English language. The Greek language has three definitions for the word "love," while the English language only has one. The same goes with the word "rock." The word, Peter, is defined in the Greek as "petros." The definition for petros is "part of a rock." So Jesus was saying: "Thou art "part of a rock," and upon this rock (Peter's declaration that Jesus is the Christ) I will build my church." The word "this rock" is defined in the Greek as "this mass of rock." It's not Peter who is the mass rock. It is Jesus!
Peter is but a man and man is sinful. Jesus rebuked Peter, as shown in two of the gospels, "Get thee behind me, Satan." Building a church on a sinful man is equal to all the cults that are out there. Peter himself did not want to be compared to Christ. A church built upon anything but God is a cult, my friend. Jesus is the Rock! (1 Cor. 10:4)
Even the Apostle John tried to worship an angel when he was given the Revelation. There is no one we should bow down to except God, amen?
Day 6 – Captain of Their Salvation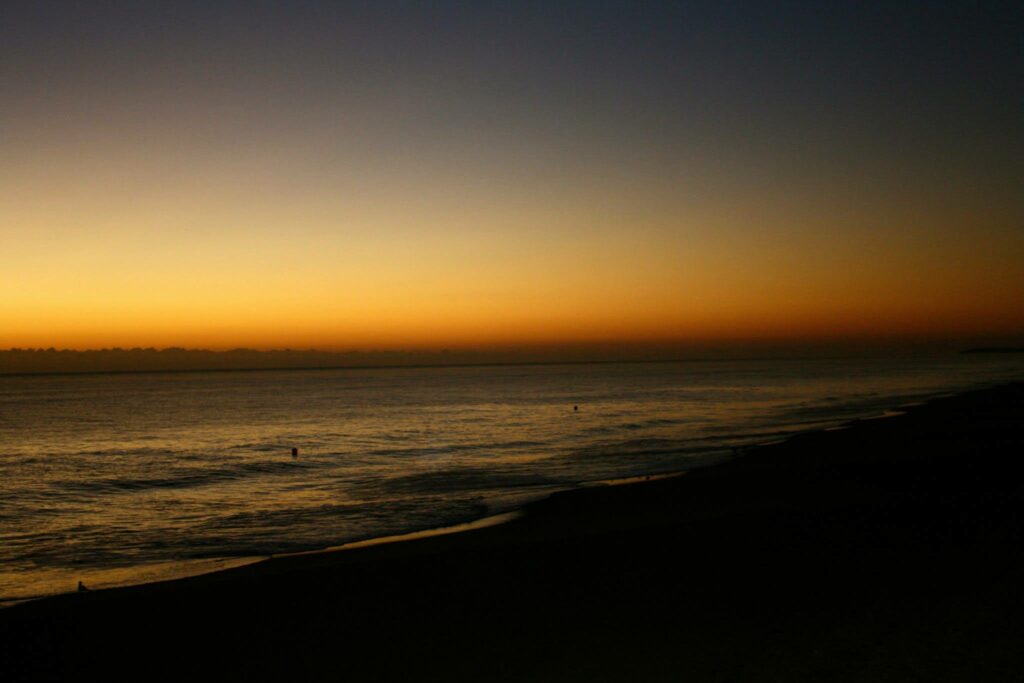 Good morning, dear reader! The hot days of July are upon us in Central Virginia! We're managing the heat by keeping our activities indoors 🙂 However, I'm keeping in mind that my heart needs to stay on fire for Christ, the Captain of my salvation! Praise the Lord for today's name for Jesus! Is He the Captain of your salvation? One can be saved and not have Him as their Captain. Who rules over you – Your flesh or Jesus? I speak to myself here as well. So many times I have moved forward with something without seeking the Captain's thoughts. We can find His thoughts in the scriptures, amen?
A captain commands a company of soldiers. These soldiers do not do anything of their own free will but obey the commands of their captain. If they don't, they are court martialed. There are consequences for them if they don't obey. Do we obey Christ's commands set forth in the bible? Or do we live our lives the way we want to? Speaking from experience, my own free will always lead me astray. But doing the Father's will always brings peace. It draws me closer to Him!
So who is your captain, reader? Submit yourselves to the One and Only Captain! This is how we fight sin in our lives.
Day 7 – The Brightness of His Glory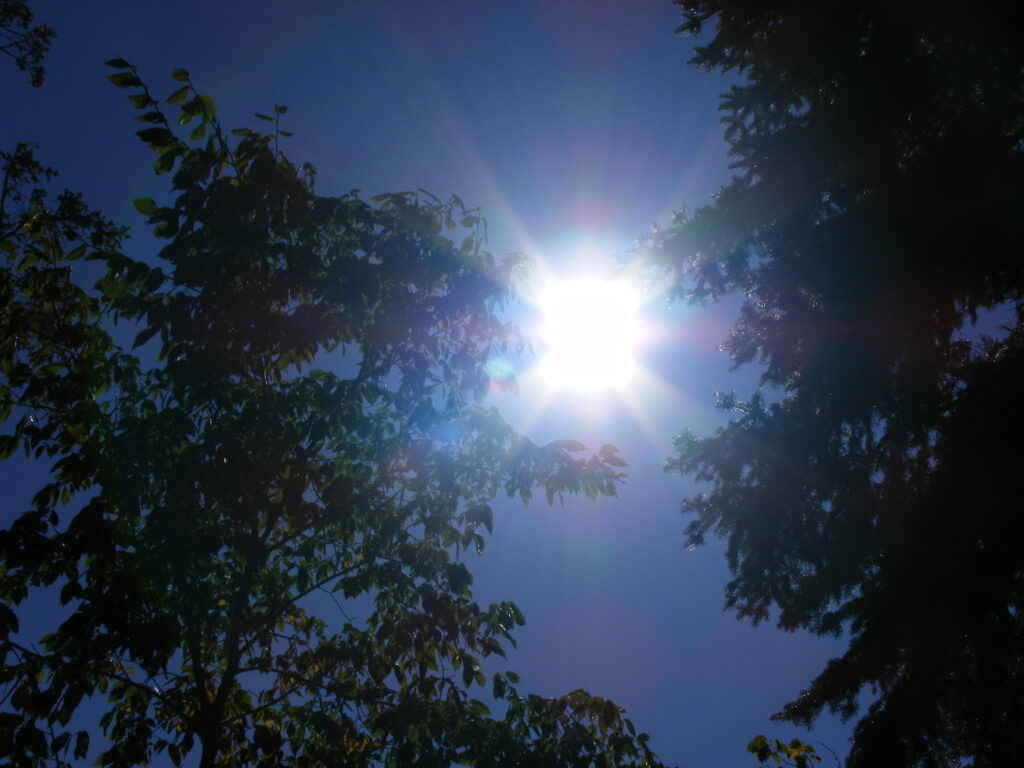 The brightness of His glory is an unusual name and one I had not thought about when reading Hebrews 1:3. I've never heard a message on this either. But I do know this: Christ in all His glory will be revealed at the Second Coming and every eye shall see Him and every knee shall bow to Him. There will be no mistake who He is and no one will mistaken Him for one of their own gods.
The scripture, 2 Cor. 4:4, teaches us that the light of the gospel is what draws man to Him, amen?
Satan's main goal is to put as much distraction in our path so that we do not wish to see that blessed light. The world has managed to distract man. But Christ will win in the end – EVERY person will see the King of Kings and EVERY knee shall bow to Him.
Jesus also displayed this brightness to Peter, James and John on the Mount of Transfiguration in Matthew 17. Notice that everything about Jesus here reflects "light and brightness," amen? Our King's face was shining as the sun and His clothing was so bright, it would make any wife's efforts of brightening her laundry jealous 🙂 Can you imagine His return to earth? This is what mankind will see. Praise Him!
Day 8 – The Bright and Morning Star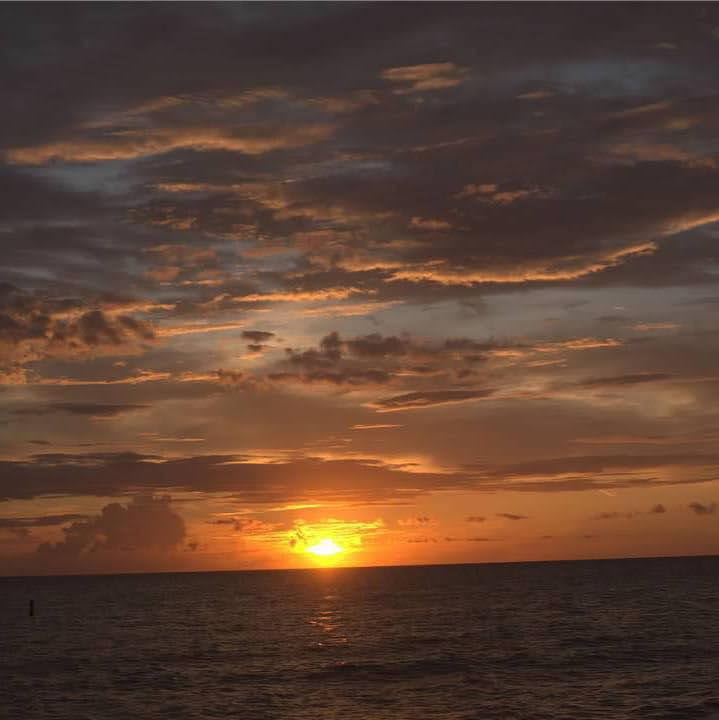 Good morning, reader! Today's name reveals to us that the wonderful Light of the world – the One who was sent to bring salvation to mankind. Our King was called a star in Numbers 24:17 and Luke 1:78. He was also called this in 2 Peter 1:19 and a morning star in Revelation 2:28.
Jesus Christ is the Light of the world according to John 1:9 and John 8:12. Suffice it to say, He brings light into our dark, sinful hearts and opens our blind eyes to the beautiful light of the Gospel! Praise the Lord!
Day 9 – The Bridegroom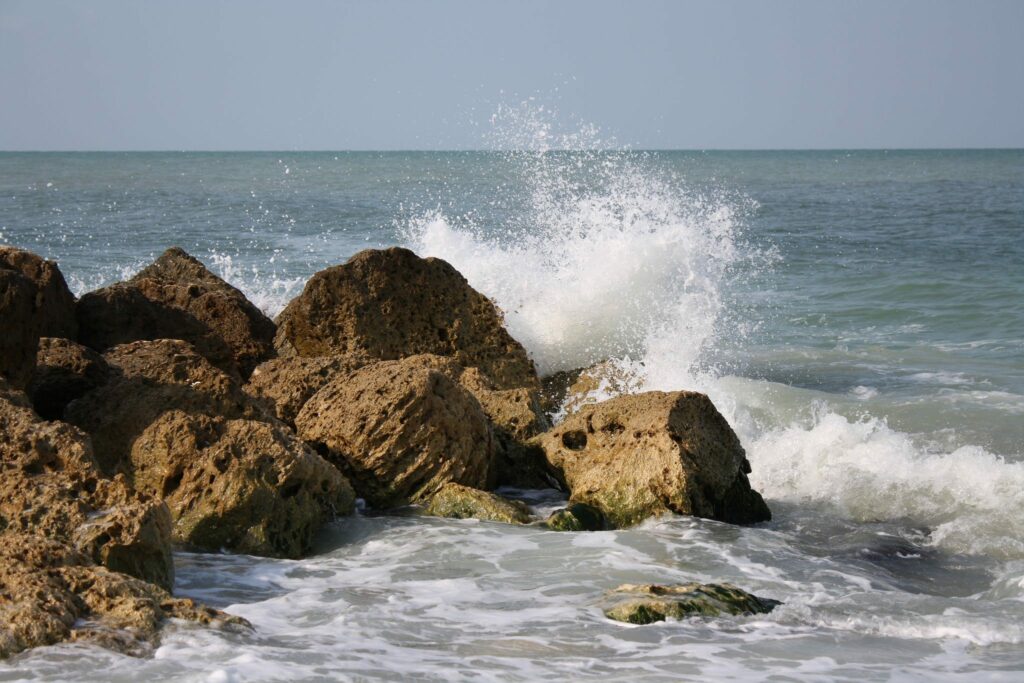 Good morning, reader! Don't you just love today's name for Jesus? He is our Bridegroom! His church, made up of born-again believers, is His bride. If you are married, do you recall just how excited you were to get married? In Jewish tradition, when a couple was betrothed, the groom would leave for a year to build a home for his bride. He would then come get his bride, they would wed, then there would be a great celebration.
We are waiting for Jesus, our Bridegroom, to return for us. Are we as excited for His return as we were for our own wedding? Let's make ourselves ready and be excited! His return is so close, friend!
Day 10 – The Bread of Life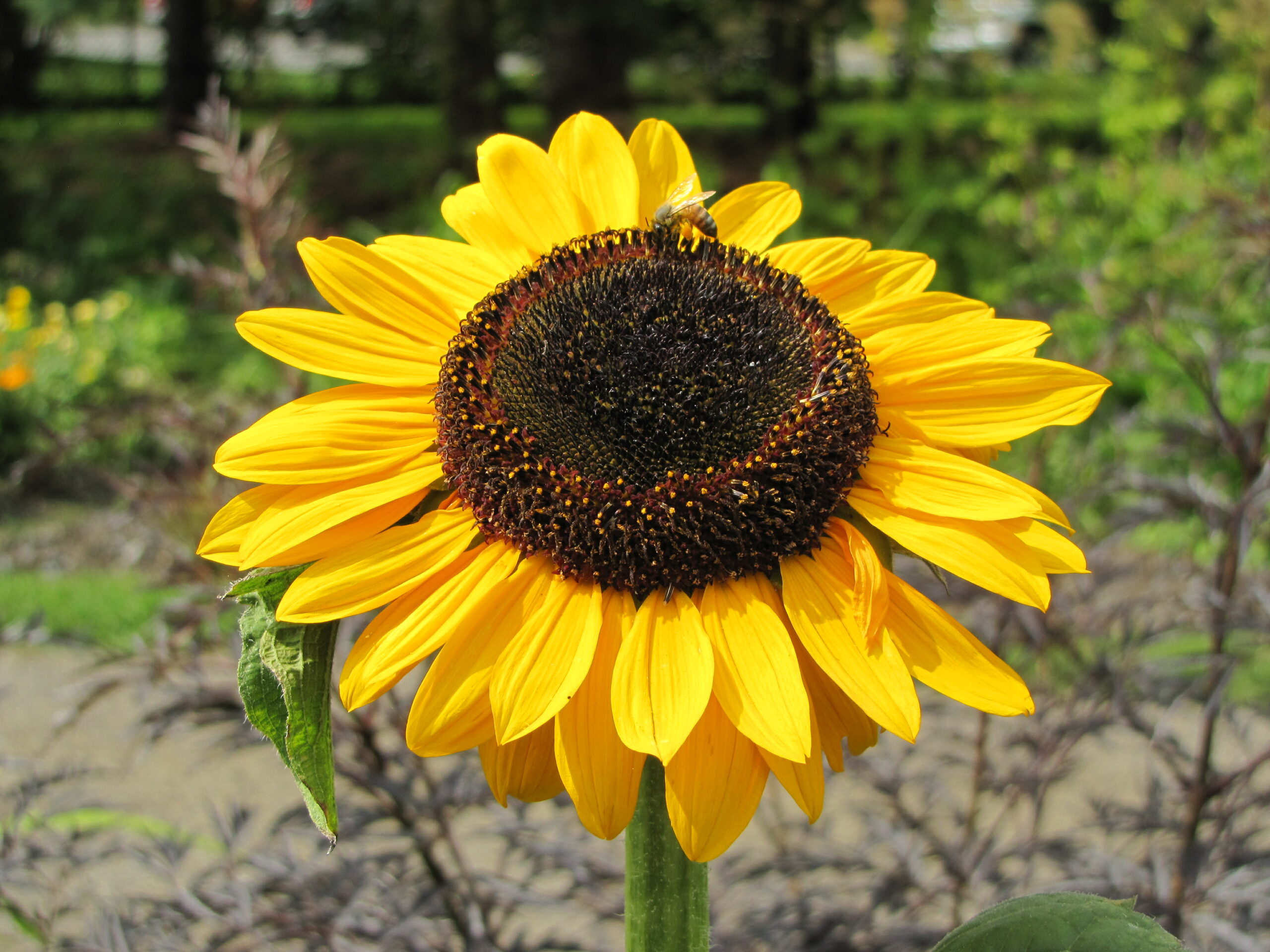 It's a beautiful day today! Despite the weather outside, my heart is lit up with God's word and I see Christ in many things which surround me – right down to the bread I'm eating 🙂
Jesus said that He is the bread of life and that whoever comes to Him shall never hunger. The earthly minded man will read this verse and will automatically think of earthly bread. But that is not what Jesus is going for in today's name. He is teaching His disciples about salvation, about everlasting life. Jesus said that those that come to Him will NEVER hunger and NEVER thirst. He also said on the Sermon on the Mount:
When we hunger for God's word and thirst after it, we shall be filled. God's word provides salvation. God's word provides instruction. God's word feeds the soul. God's word comforts in time of need. In every situation in life, the scriptures provide what we need. This Bread of Life not only saves but provides spiritual nourishment.
Only Christ is righteous. That is why He was the only One qualified to become the sacrificial Lamb so our sins would be forgiven… not just covered, but actually forgiven! Praise God! Let the Bread of Life speak to your heart and let Him feed you on your Pilgrim walk.
Day 11 – The Bread of God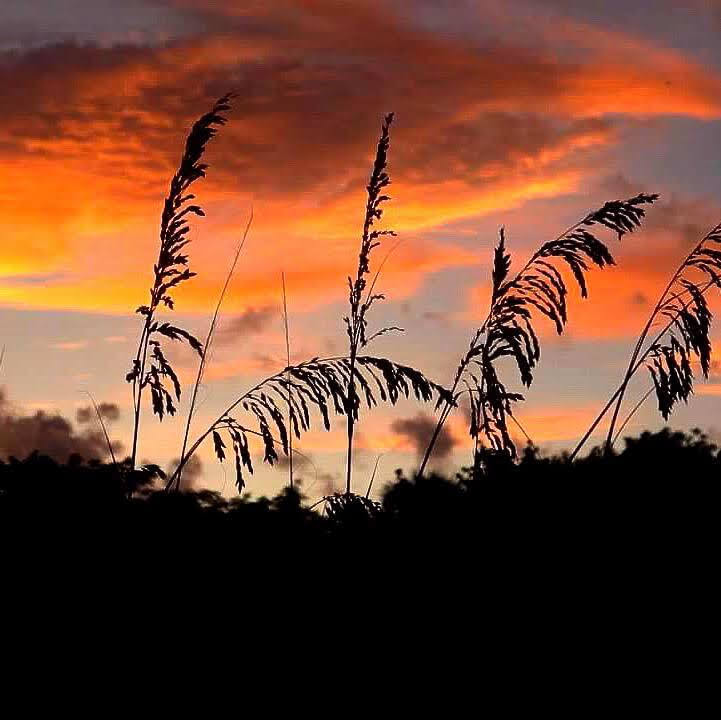 Good morning, reader! Today's name for Jesus is a special blessing in that it gives us the impression that He is the food we need in order to live. Food keeps the body alive – Jesus, the Bread of God keeps our spiritual body alive! The scriptures showed us from the Old Testament, bread (manna) to survive, and the New Testament that God provides Jesus Christ, the bread from heaven, to save us from our sins!
In both cases, God the Father provided that bread. Just as God provided a sacrifice for Abraham in place of Isaac! Christ submitted Himself and became like us so He could live a sinless life, die for our sins, and rise from the dead to conquer death! When we believe this Gospel, we receive the bread from heaven into our hearts and immediately we begin our eternal path to glory! Have you received this Bread from God? God's word, through the scriptures, feeds our spirit like bread feeds our earthly bodies. Begin your day with that spiritual manna from God!
Day 12 – Bread from Heaven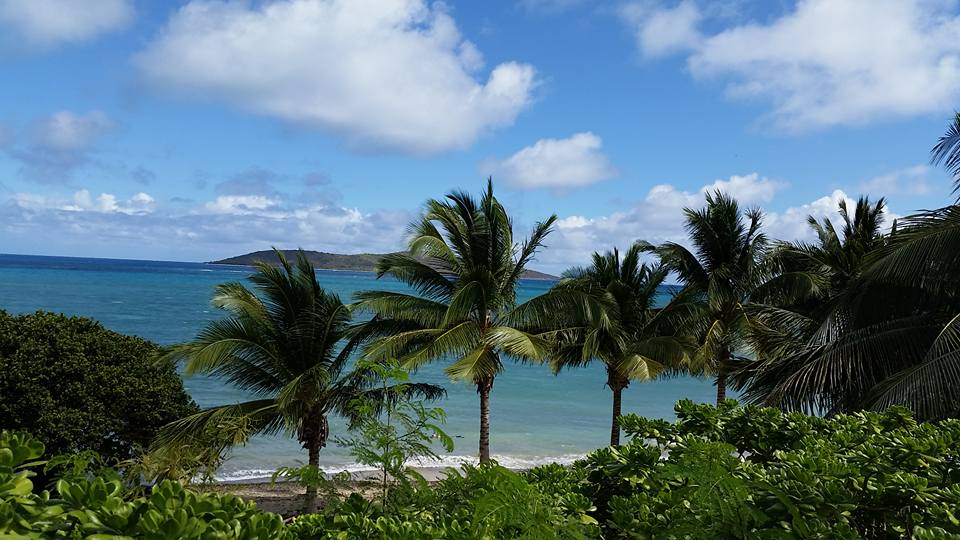 Good morning! The sun is shining outside and the Son is shining inside 🙂 How wonderful that we can have a personal relationship with the One who came to earth to provide us with eternal life!
Not only does the Lord provide us with earthly bread, as everything is His, but the Bread from Heaven provides us with the bread of life: eternal life! How blessed are we?
Each time we have communion, we celebrate the Bread of Heaven with unleavened bread to remember how Christ gave His own sinless body. This sinless body was broken as He suffered the beatings, the torturous walk to Golgotha, and crucifixion. What my Saviour went through so that I may have the bread of life! Praise Him!
Day 13 – The Branch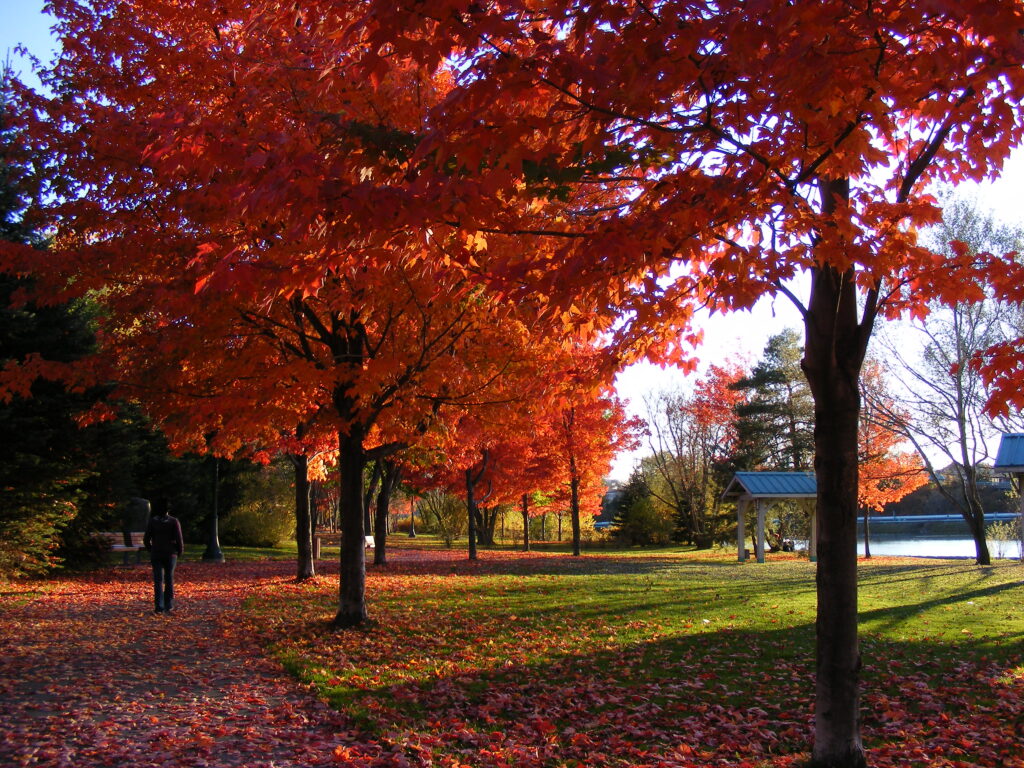 Today's name for Jesus, "Branch," brings a picture into my mind. Jeremiah 23:5 calls Him the righteous Branch. Our Heavenly Father picked Israel to be His own. He cared for them and provided for them while they wandered in the desert. He gave them the Law to abide by. When they could not, He paved the way for a "Branch" to come forth to provide for the ultimate sacrifice, once for all.
Christ did not come to eliminate the Law but to fulfill it, amen? Our Branch died and paid the price for all our sins! In Him we grow and spread the Good News to others.
Day 14 – The Shepherd and Bishop of Your Souls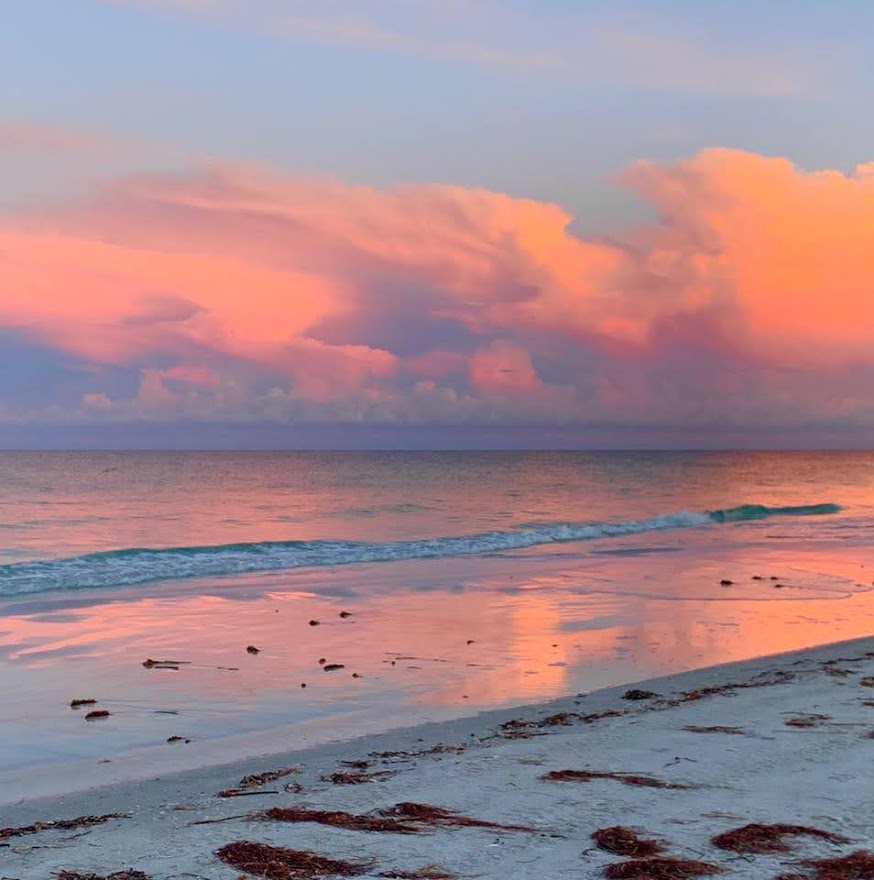 Today's title for Jesus Christ is full of personal meaning to me!!! Noah Webster's 1828 Dictionary defines the word "shepherd" as:
A man employed in tending, feeding and guarding sheep in the pasture.

Noah Webster's 1828 Dictionary
If you stop and dwell on this definition for a few moments, you can appreciate what Christ does for each one of His children! It's the same "job description" as a parent, amen? The ultimate Shepherd takes care of us, He tends to our needs, He feeds us and He guards us from the enemy. He is the Shepherd of our souls! He tends to our salvation; He secured that salvation through His death on the cross as payment; He feeds our soul through the scriptures; He guards our souls and provides us with a way out of temptation!
The second title for Christ in today's verse speaks of Him as a Bishop of our soul. The word "bishop" has an interesting definition.
BISH'OP, n. [L. episcopus; Gr. of, over, and inspector, or visitor; to view, or inspect; whence, to visit; also, to view. This Greek and Latin word accompanied the introduction of Christianity into the west and north of Europe.]

An overseer; a spiritual superintendent, ruler or director; applied to Christ.
I'm interested in the Greek and Latin definitions. Notice from what the word bishop is derived? Bishop is over us; He inspects us through the Holy Spirit; He visits us through His Holy Spirit and His word; He views every part of us. Praise the Lord that once we are His, He is the Shepherd and Bishop of our soul! Amen?
Day 15 – The Blessed and Only Potentate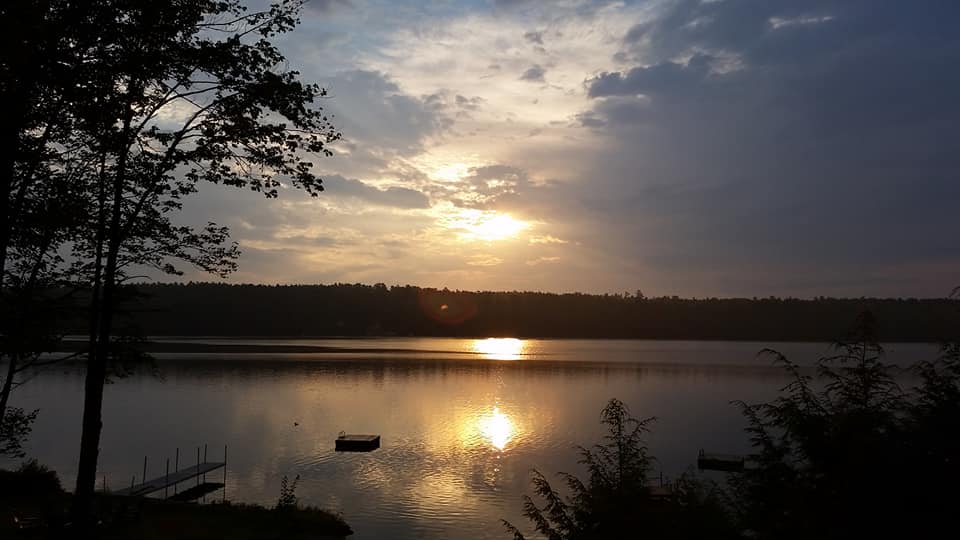 Good morning, reader! I love today's title for our Lord and Saviour, Jesus Christ! He is the blessed and only Potentate! Noah Webster's 1828 Dictionary defines "potentate" as:
PO'TENTATE, n. A person who possesses great power or sway; a prince; a sovereign; an emperor, king or monarch.
Exalting him not only above earthly princes and potentates, but above the highest of the celestial hierarchy.
Our verse finishes that Christ is the King of kings and Lord of lords. That leads us to believe that He is also the Potentate of potentates. Jesus is above all, amen? He is not only the highest of celestial hierarchy but of earthly hierarchy. Not only is there is no greater Potentate but:
Amen and amen! Salvation can only come from the One and only Potentate, Jesus Christ!
Day 16 – Beloved Son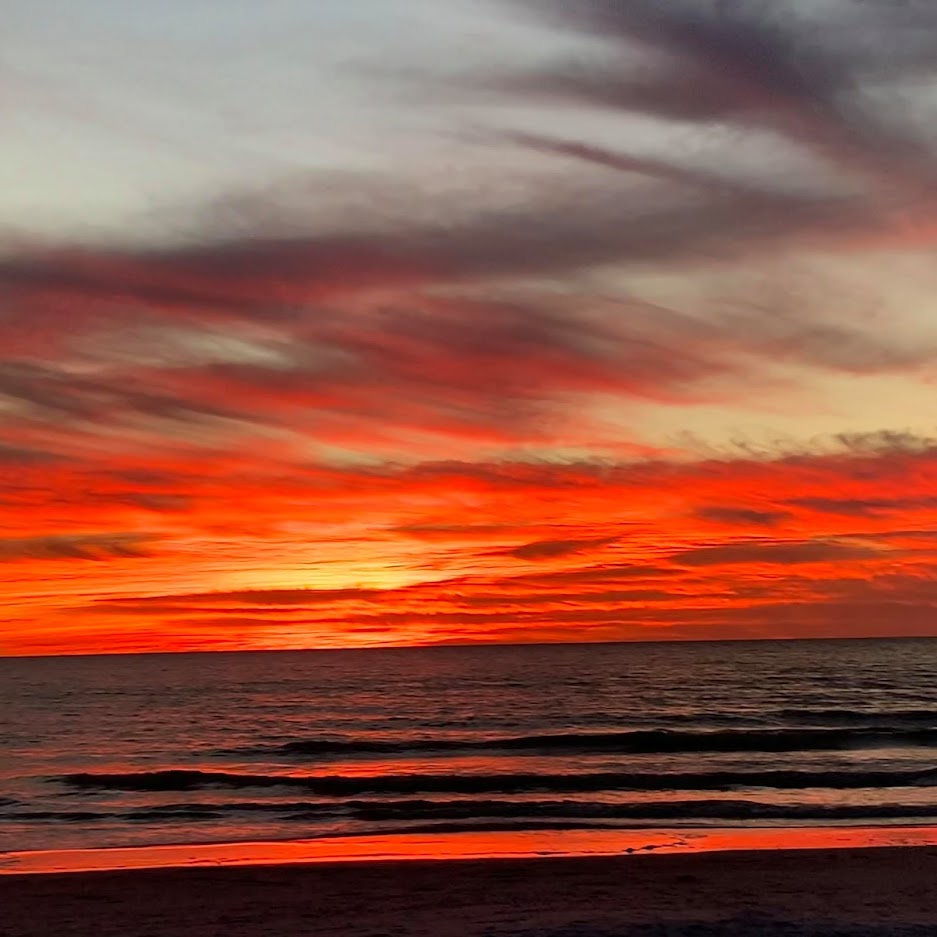 Good morning, reader! Today's name for Jesus is quite interesting. Some religions consider Jesus to be a created being and not God at all. However, they are misinterpreting the reason why He was named this. Jesus is called the Son of God because He was conceived (through Mary) by the power of the Holy Spirit. Today's verse reveals the Father, Son and Holy Spirit as the Trinity. This announced Jesus starting His ministry. Notice the similarity in:
All the Gospels mention this event and as you can imagine it was probably astonishing to the disciples who actually witnessed this. (Can you imagine hearing God speak from the heavens?) This event reveals to us not only the Trinity but the wonderful act of selflessness that Jesus would become human so that He could be the first of those to be "born-again." His death, burial and resurrection are a depiction of our own death to sin, buried in baptism and resurrected as a new creation in Him!
Amen and Amen! We are a new creation because of the Beloved Son's work on the cross!!
Day 17 – The Beloved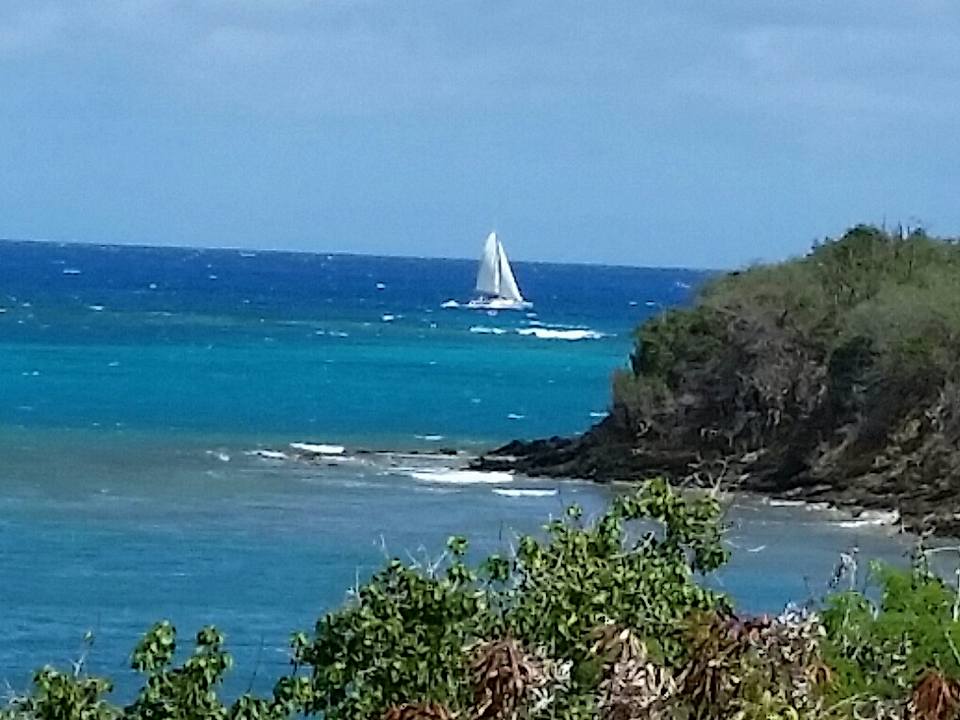 "To the praise of the glory of his grace" – what a beautiful phrase, amen? God's grace came from His love for His creation! Noah Webster's 1828 Dictionary defines grace as:
Appropriately, the free unmerited love and favor of God, the spring and source of all the benefits men receive from him.
Christ's love for His creation was so great that He became the "source" for our salvation. That free unmerited love and favor of God is overwhelming when one meditates on it. How can He love me???? I fail Him daily yet He loves me. That love is certainly unmerited and I don't deserve His favor. This unmerited love and favor has made us "accepted" in The Beloved. Once we are born again, Jesus becomes our Lord and Saviour. He should be Lord of our hearts and our love for Him should reflect what He did for us, amen?
Day 18 – The Beginning of the Creation of God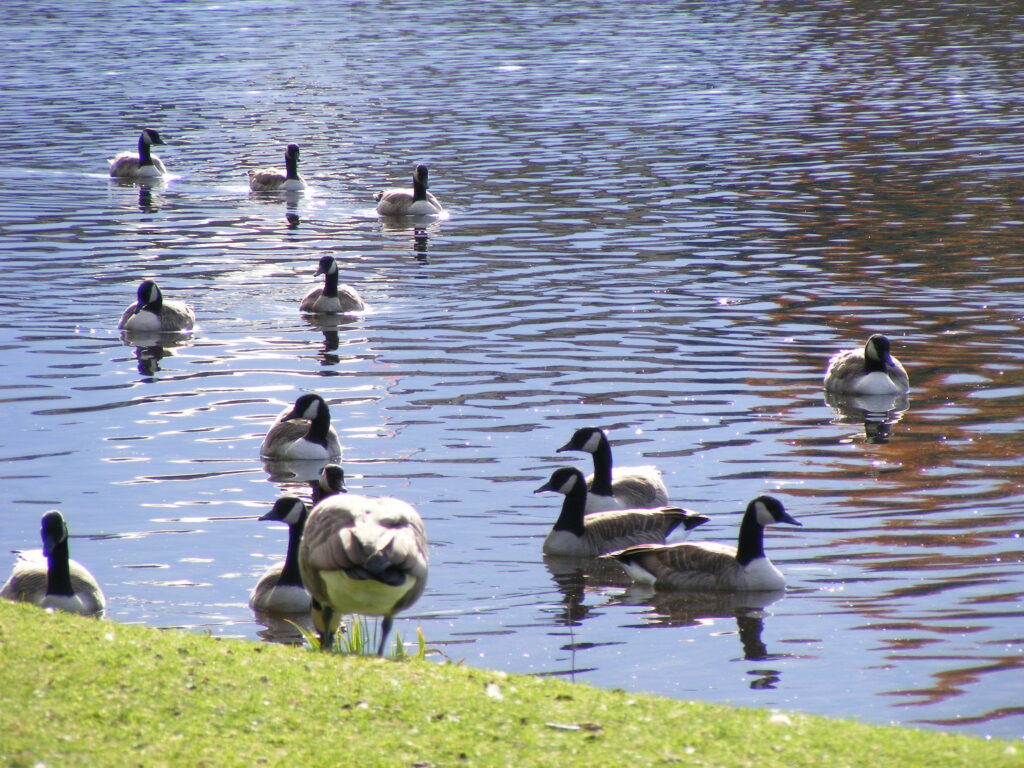 Good morning! Today we'll be looking at what the Bible refers to in the above verse. When one reads God's word, one cannot make a judgment based on one single verse. We must read the entire chapter, sometimes the entire book in order to learn its meaning. The Bible doesn't contradict itself so always look for a sister verse that defines it further. In fact, we're encouraged to study whatever we read or hear to make sure we are not being misled.
Unitarians believe that Jesus Christ is one of the creations of God, not the Second Person of the Trinity. Arians believed this as well. Jesus Christ was not created but is in fact the Creator.
It makes sense when we read this verse and see that Jesus is the "firstborn from the dead." He died on that cross and arose on the third day so that we can have new life in Him. He was the first born of the Church, the Chief Cornerstone through His sinless life, death, burial and resurrection.
Christ was there in the beginning; He created all things and, therefore, this gives Him the right to be Saviour of His creation. Praise the Lord for His unending mercy and His grace!
Day 19 – The Beginning and the End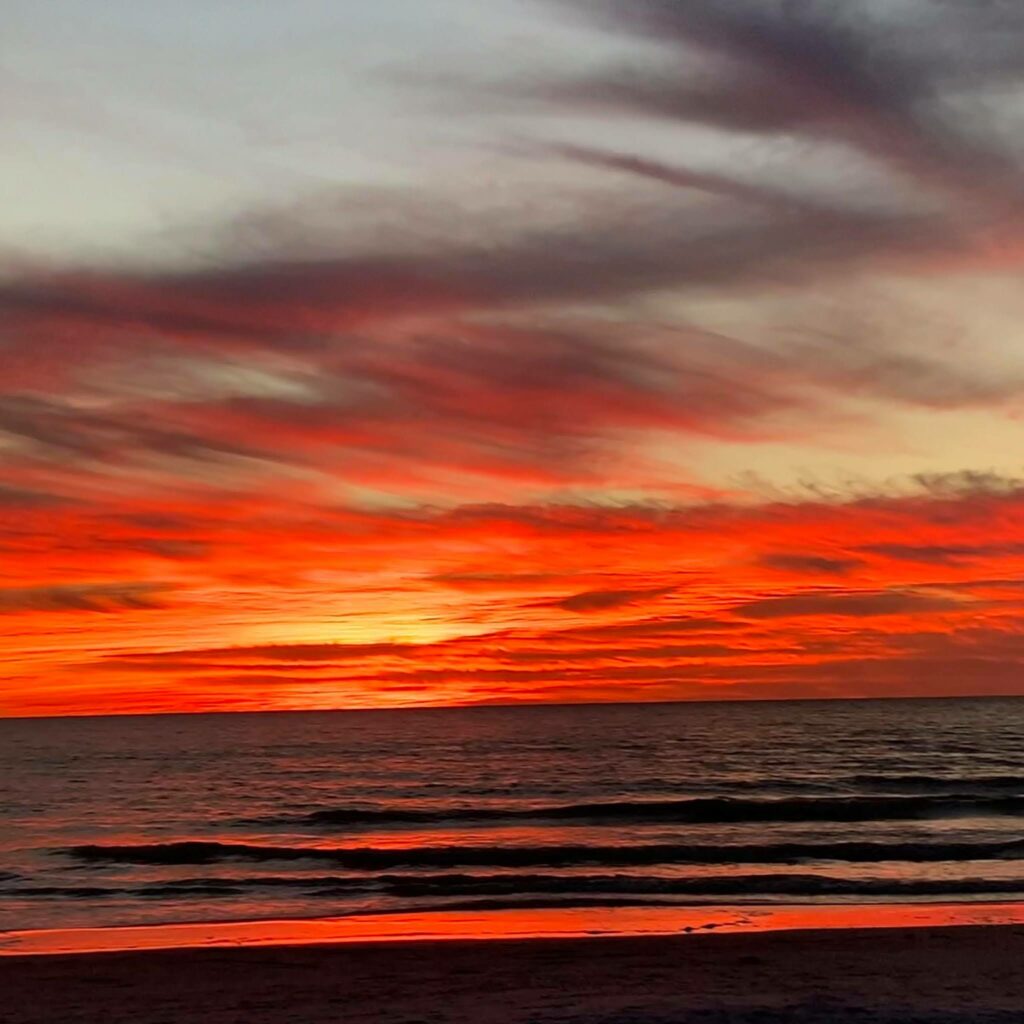 The Beginning and the End is such a beautiful title for our wonderful Saviour! There is nothing left to be said about this name because it is first and last and the beginning and end; there is nothing more. When you read a book, you read it from beginning to end and you have completed the book. Jesus Christ created all mankind and is Saviour of all mankind if we accept His work on the cross as payment for the penalty of our sin. There's nothing more to add and nothing to take away!
Praise Him!!
Day 20 – Author of Eternal Salvation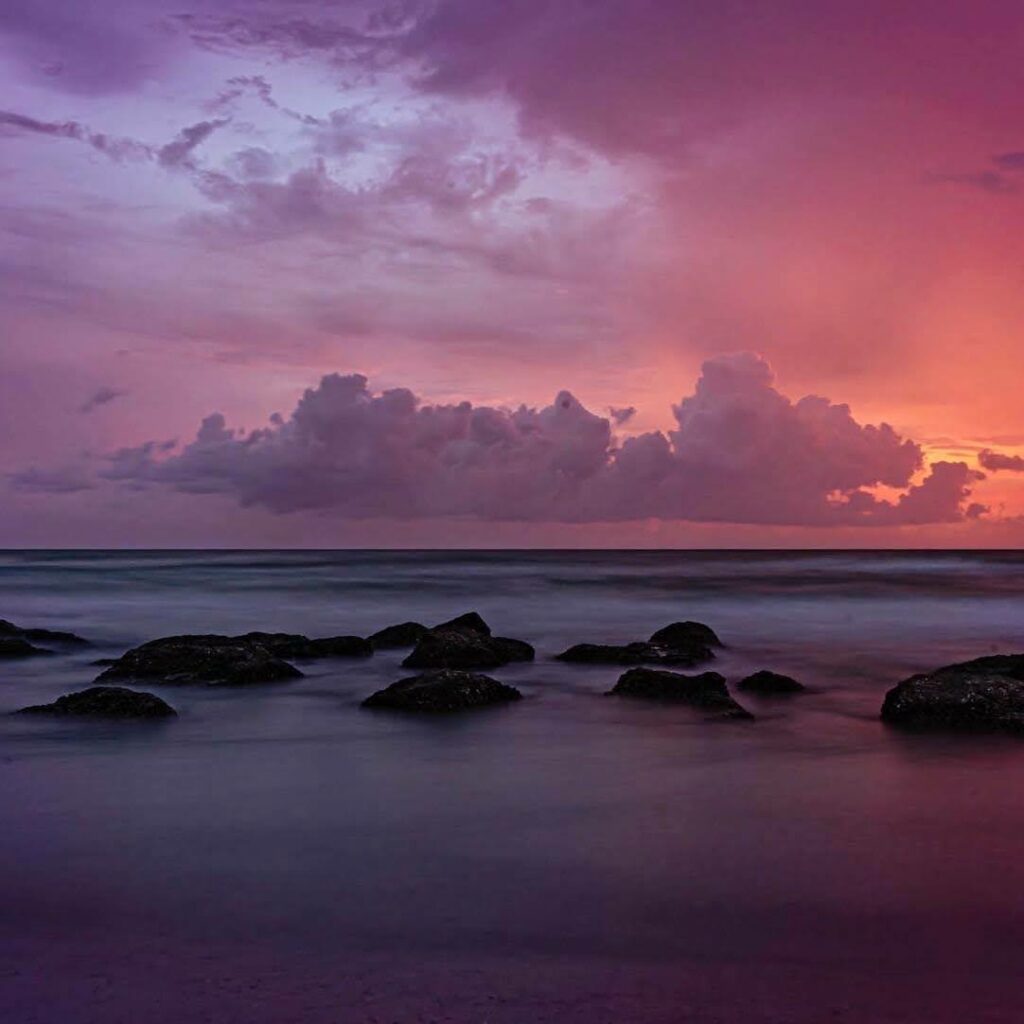 Good morning, dear reader! I hope you're enjoying this devotional series. It's a blessing to me to be able to see the Saviour of all mankind in the different titles presented. Today's is no exception. Noah Webster defines "author" as:
AU'THOR, n. [L. auctor. The Latin word is from the root of augeo, to increase, or cause to enlarge. The primary sense is one who brings or causes to come forth.] One who produces, creates, or brings into being; as, God is the author of the Universe.
Every word in the scriptures is there for a reason. The word "author" is no exception. Is it any wonder that this word is only used three times in the bible? They all appear in the New Testament and all refer to Jesus Christ!
This Author is responsible for our eternal salvation! He paid the price with His sacrifice on the cross, ONCE for ALL (Heb. 10:10)!
Praise the Lord! Only a Perfect sacrifice could obtain our salvation. Amen? Thank You, Jesus!!
Day 21 – The Author and Finisher of Our Faith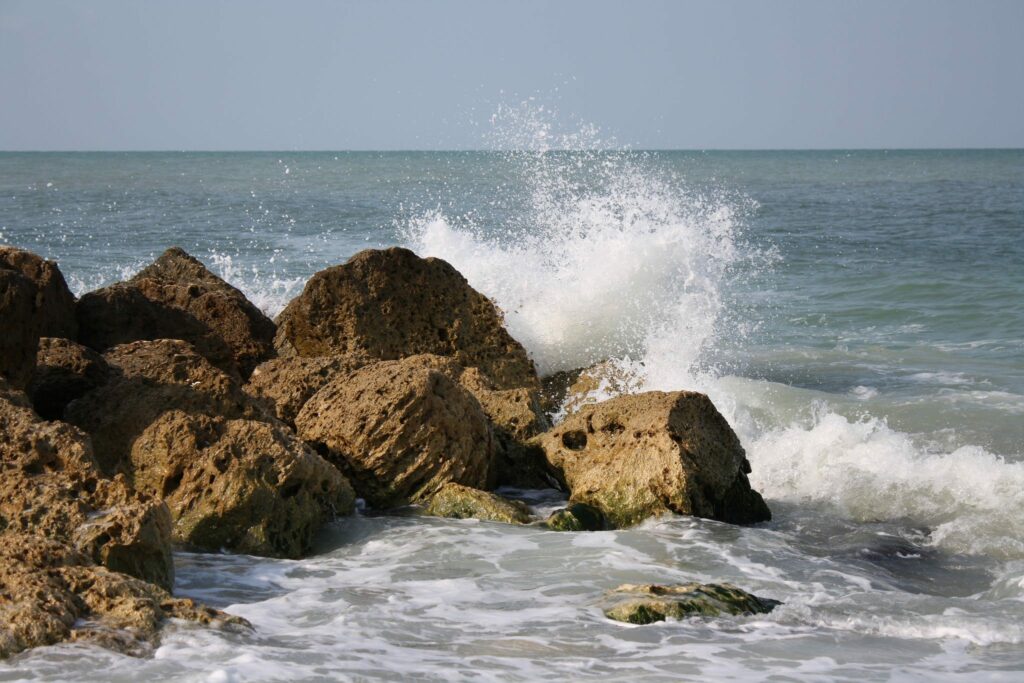 Good morning, reader! Just what does "Author and Finisher of our faith" mean for us? Why is this verse even in the scriptures? Author denotes the One who wrote or created the work, correct? Of course, Finisher denotes the One who ends/finishes something: like one who finishes a race. The Apostle Paul used the words "good fight" twice in the scriptures:
When one puts together these two titles for Jesus, we see that He is the One who "authored" what exactly one needs to be saved. In the Old Testament, Israel had to offer sacrifices for their sins. These offerings would never wash away their sins. The Author of salvation knew that He would have to come to earth to form a new testament: a testament that would be complete. The price for sin would be paid in full, amen?
The Author of our faith is also the Finisher in verse 12. Christ's sacrifice for sins is FOR EVER. You can't get more complete than that! \o/ Thank You, Jesus!
Day 22 – Arm of the Lord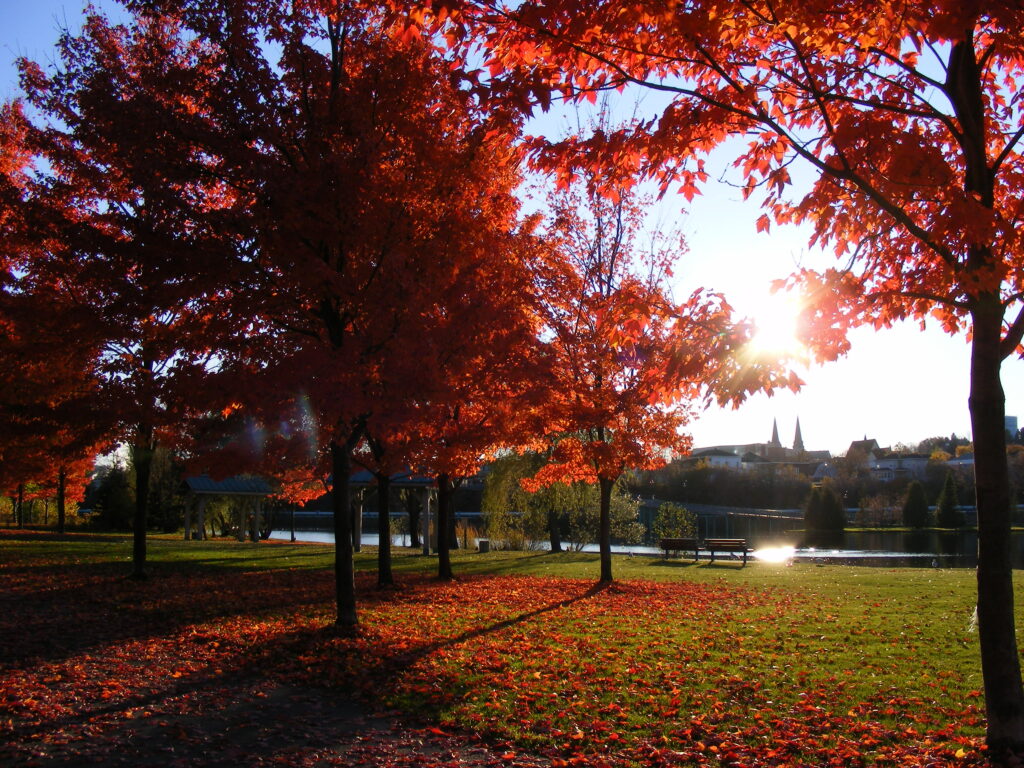 Good morning, dear reader! I'm praying that Christ reigns in your heart. I absolutely love this name of Jesus! Our salvation comes from One who cares and loves us. He reaches for us with compassion, knowing what we are going through. How do I know this? Firstly, I know from experience during my husband's illness. I felt as though Christ Himself reached out to grab me in my despair and how His love shined through. Secondly, I know this because of the scriptures.
Peter saw Jesus walking on the water and he asked Jesus if he could join him there. However, when Peter took his eyes off Jesus and looked around at the storm around him, he began to sink. But notice in verse 31: immediately Jesus, the Arm of the Lord, stretched forth and caught Peter.
Jesus' words are piercing in that same verse. "O thou of little faith, wherefore didst thou doubt?" As we grow in our knowledge of Christ, our faith increases. That increased faith can only come by tribulation – how else can one learn to trust? Peter's faith was new so we cannot be so quick to judge his lack of faith. Amen? But for those of us who have been saved for a while, our faith should be strong enough to endure the tribulations that come our way. If our trust in the Lord is little, that means our faith is little. Growing that faith will help you in tough times!
Day 23 – The Apostle and High Priest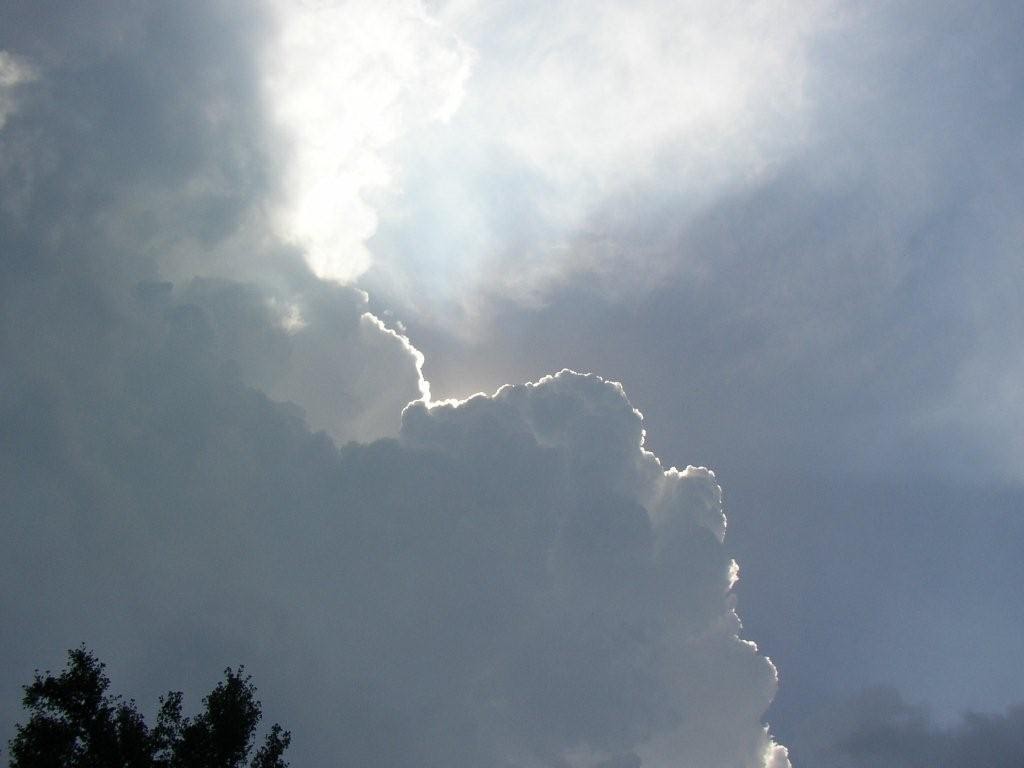 Good morning, dear reader! It seems that time goes faster the older we get, amen? Since our time is so short, it is even more important that we be proclaimers of the Gospel of Jesus Christ and let others know about His saving power, amen? Today's names of Jesus are two-fold and are packed with blessings!
The Apostle Paul wrote the Book of Hebrews in the first century and it is still blessing Christians to this day! The word Apostle means "to send away." How appropriate is that word? In order to spread the Gospel, the twelve Apostles had to go out to preach. They could not remain in their home town or else only those people would hear. This very definition gives the command to "go ye therefore."
In order for the Gospel to spread, the Apostles had to move. Christianity cannot be stagnant. It can't help but move and spread, amen?
The second half of today's names is High Priest! That name only appears capitalized once in the scriptures and that is in today's verse. Christ's name, in this case, tells us that He is the One and Only High Priest – the ultimate High Priest!
The Jews' high priest could not qualify to remove sins. Their sacrifices could not redeem mankind. But the Perfect High Priest, Jesus Christ, shed His own blood so we could have eternal redemption through Him! Praise the Lord!!! \o/ How appropriate are these two names, amen?
Day 24 – Anointed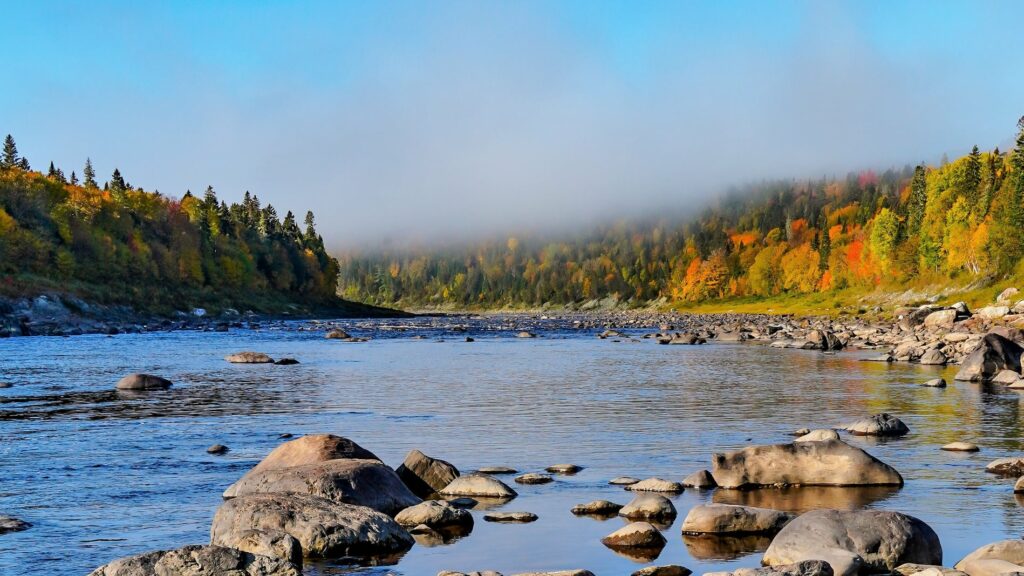 Good morning, reader! It's a beautiful day when one has the Lord Jesus Christ as his/her Saviour! Amen? It can be raining outside, but the Son is shining on the inside! Today's name of Jesus is especially a blessing because it is one of the titles that reveals Christ's loving sacrifice to save us from our sin. The word anointed, according to Noah Webster's 1828 Dictionary, is defined as:
ANOINT'ED, n. The Messiah, or Son of God, consecrated to the great office of Redeemer; called the Lord's anointed.
We will cover the Redeemer title later in this blog but for the moment, let's discuss "Anointed." God knew that mankind could not possibly gain entrance into Heaven on its own. God created man in His likeness and does not want that we should suffer eternal punishment because of our sin. It is CHOICE that determines our eternal destiny, amen? We CHOOSE to either follow after Christ or to remain in our sinful ways.
Christ CHOSE to leave His Heavenly throne, put on flesh and live a sinless life. He was set apart for this very task. He was anointed to die on the cross so that His blood would be the one and only sacrifice that would be accepted by God. Man's sacrifices (an animal's blood or man's works) cannot provide redemption. Only the blood of the Anointed One will do.
Praise the Lord for this attribute! It helps us to understand Christ's nature, His willingness to die for us and His ability to save us from our sins!
Day 25 – The Angel of the Lord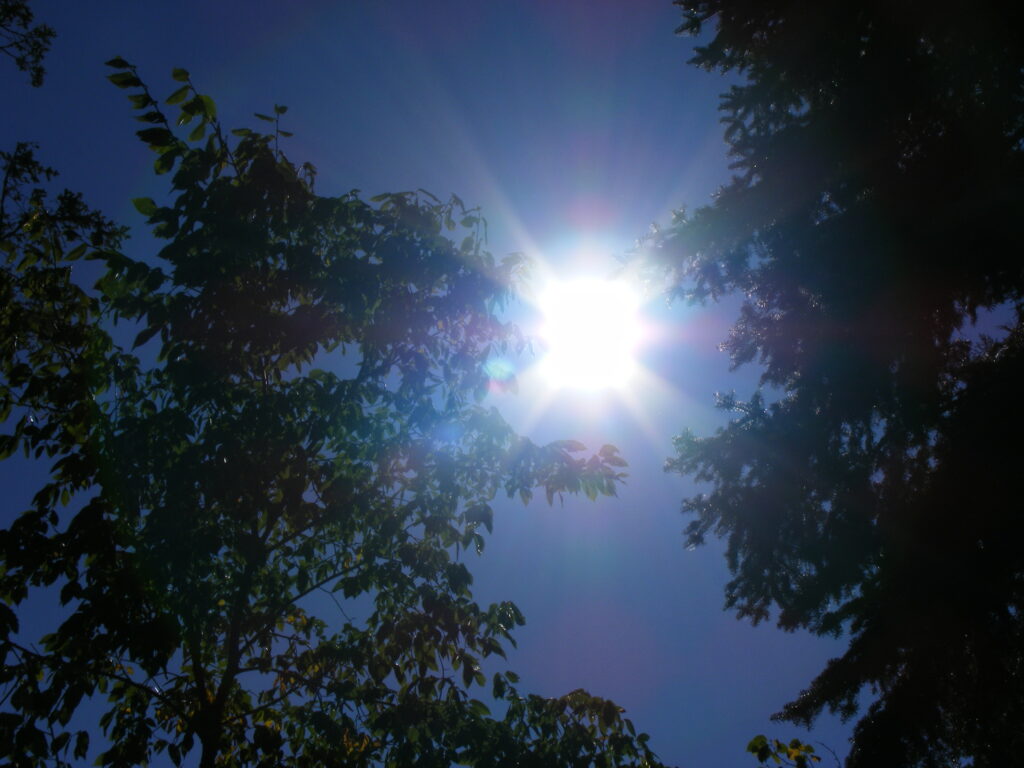 The (or an) angel of the LORD (in Hebrew malakh YHWH "messenger of Yahweh") is an entity appearing repeatedly in the Old Testament on behalf of the God of Israel. Another expression, Angel of the Presence, occurs only once (Isaiah 63:9).
What a beautiful depiction of Christ, amen? The angel of the LORD is known as a "Christophany." A Christophany is an appearance or an incident where Christ appears as something else. For example, Christ appeared here as the burning bush; He appeared to Paul as a bright light; Jacob wrestled with "a man" in Genesis 32. There are countless appearances made by the angel of the LORD (all in capital letters). There are 1,086 occurrences in the King James Bible of the LORD, all in the Old Testament. LORD, in Hebrew, refers to Yahweh. The fact that Yahweh revealed Himself in various manifestations in the Old Testament shows that the Trinity is present. Jesus Christ is the Angel of the LORD (messenger of Yahweh), the mouthpiece, if you will.
Since the New Testament was written in Greek, we no longer see the word LORD spelled this way. Instead, we have the physical manifestation of Jesus Christ. Christophanies are no longer needed because they had God in the flesh! Praise the Lord for our angel of the LORD, our Saviour Jesus Christ! Amen!
Day 26 – The Amen
To me, the phrase "the Amen" shows a finality. We say "Amen" at the end of praying. We also say amen when we agree with what is being said. Noah Webster defines this word as:
AMEN'. This word, with slight differences or orthography, is in all the dialects of the Assyrian stock. As a verb, it signifies to confirm, establish, verify; to trust, or give confidence; as a noun, truth, firmness, trust, confidence; as an adjective, firm, stable. In English, after the oriental manner, it is used at the beginning, but more generally at the end of declarations and prayers, in the sense of, be it firm, be it established.
And let all the people say amen. Psa 104.
The word is used also as a noun.
"All the promises of God are amen in Christ;" that is, firmness, stability, constancy.
Jesus Christ has the last word when it comes to salvation. Salvation is only through faith in Him and His complete work on the cross. That work saves all those who believe in Him from eternal punishment for our sins. Christ died for those sins and paid the ultimate price because we could not do so on our own. There's no way a person can live a sinless life, amen? Therefore, Christ's sacrifice is complete. He said "It is finished" (John 19:30). That was it. His sacrifice and payment for our sins is the great Amen! Our salvation is established – it is firm – it is stable and it is constant! Praise the Lord and Amen!
Day 27 – Alpha and Omega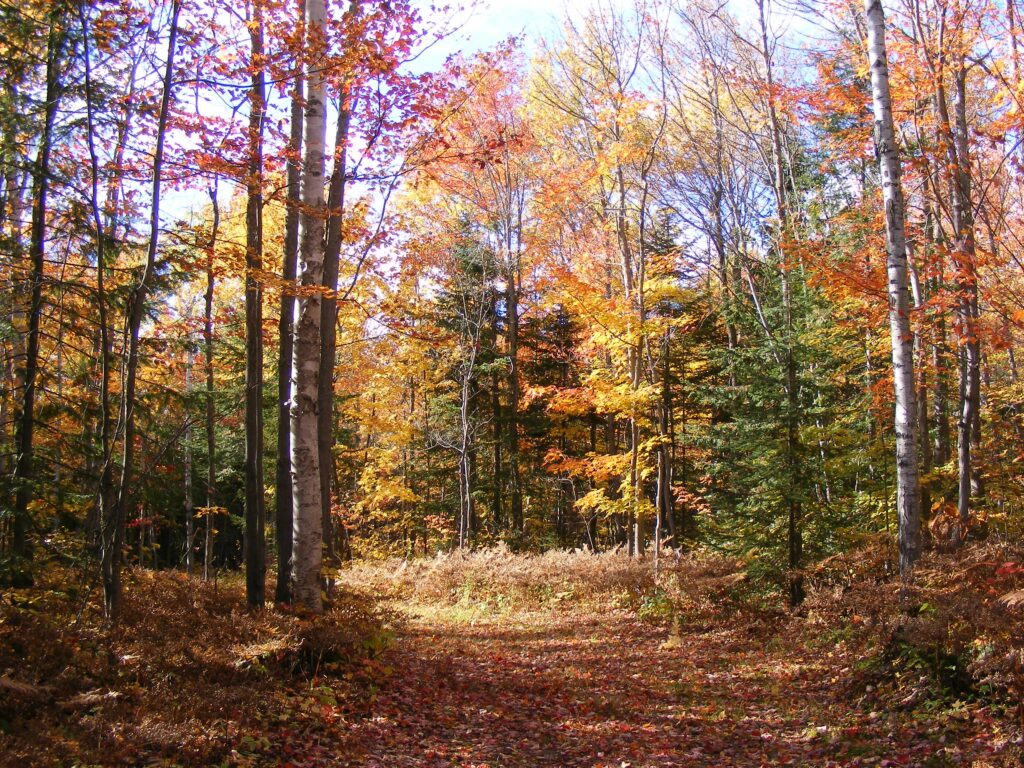 Good morning, reader! It's another wonderful name to be studying today! Jesus Christ is known as the Alpha and Omega in Revelation. Why would the Lord select this particular phrase to describe Himself? One has to ask, right? God has a reason for every single jot and tittle (Matt. 5:18) that He put in the scriptures so we must dig a little deeper in order to understand.
First let's look at the verses that describe Him as Alpha and Omega. Re-read today's scriptures above. It's interesting to note that the Book of Revelation begins with Alpha and Omega in the first chapter and ends with Alpha and Omega in the last chapter. It's, therefore, extremely significant.
God describes Himself as much in Isaiah 41:4. He makes it clear that He has been there through all eternity, amen?
We know from Genesis chapter 1 that God is eternal and He created all things, including time and its history and future. He was there before, during as well as what is to come. In my opinion, I believe God doesn't see time as you and I see it. We have a very finite view in light of our own existence. But God is infinite and, therefore, He sees not only the present but the past and the future. Because of this, God views time differently than we do.
So with God being eternal, He can easily fulfill Revelation 1:8, amen?
It's comforting to know that because Jesus Christ is in the past, present and future, He will guide us toward what is best for us. Praise the Lord for our Alpha and Omega!
Day 28 – The Almighty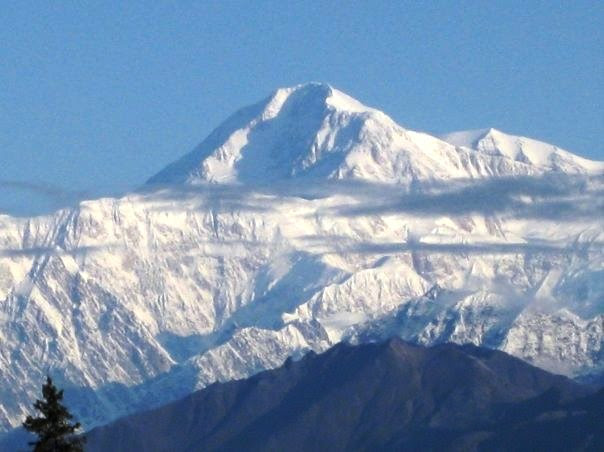 Good morning, reader! I pray that this study has been a blessing to you! I know it has been to me thus far. I love studying the names of Jesus because it reveals His character to us. So many titles have been attributed to Him in the scriptures so God must have a reason for this, amen?
Today's name is quite interesting. It shows us that although Christ is known as the second person of the Trinity, He is considered Almighty God. This is not taken lightly. It is because of this that the Jews in Christ's day were so upset at Jesus revealing that He was God. Jews believe there is only one God.
There are 44 occurrences in the King James Bible of the words "the Almighty." Forty three of these occurrences are in the Old Testament. Only once is it found in the New Testament and it is in today's verse. Isn't that interesting? Christ is God and we are taught this in the New Testament in many verses. The verses below bless me so much because it depicts the Almighty God, Jesus Christ, taking on flesh in order to redeem us! What a great God we serve! Amen?
Lastly, today's verse is the "sister verse" to Isaiah 44:6, which states that God, Jesus Christ the Almighty, is the first and the last. What more proof do we need? Praise the Lord! \o/
Day 29 – Apostle and High Priest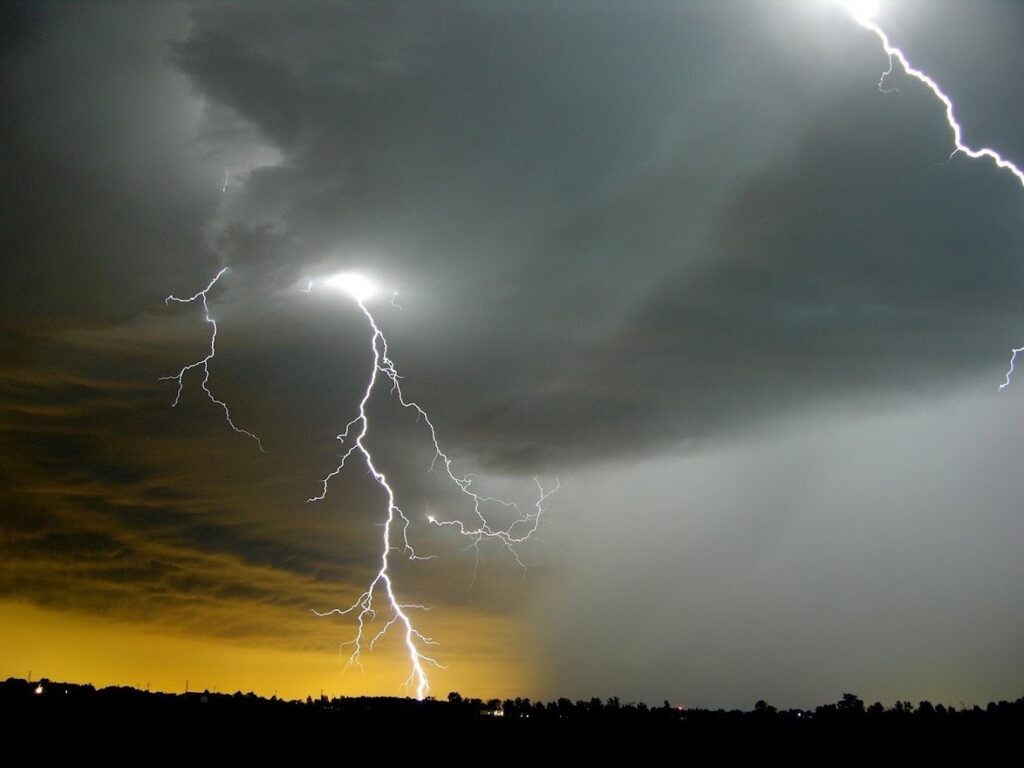 Amen and Amen! The Chief Apostle, Jesus Christ, left His word and Holy Spirit with us so that we can be guided by the truth! He is also known as our High Priest. This is the only time in the King James Bible that the words High Priest are capitalized. The earthly high priests of the Jewish faith had to sacrifice daily, not only for their own sins but for those of the people's. Our High Priest was the perfect Sacrifice for all mankind. He didn't need to offer a sacrifice for His own sins because He is God and led a sinless earthly life. Therefore, His sacrifice was perfect for all and covers all sin. Because of this, His sacrifice was offered once, for everyone. There is no longer a need for daily sacrifice.
We are sanctified through this sacrifice, once for all! Noah Webster's 1828 Dictionary defines "sanctified" as:
SANC'TIFIED, pp.

Made holy; consecrated; set apart for sacred services.

Affectedly holy.
Believers in Jesus Christ as Saviour of all mankind are made holy; we are consecrated; we are set apart for sacred services; we are affectedly holy! Not because of our own efforts but totally by Christ's effort! Praise the Lord!!
Day 30 – Advocate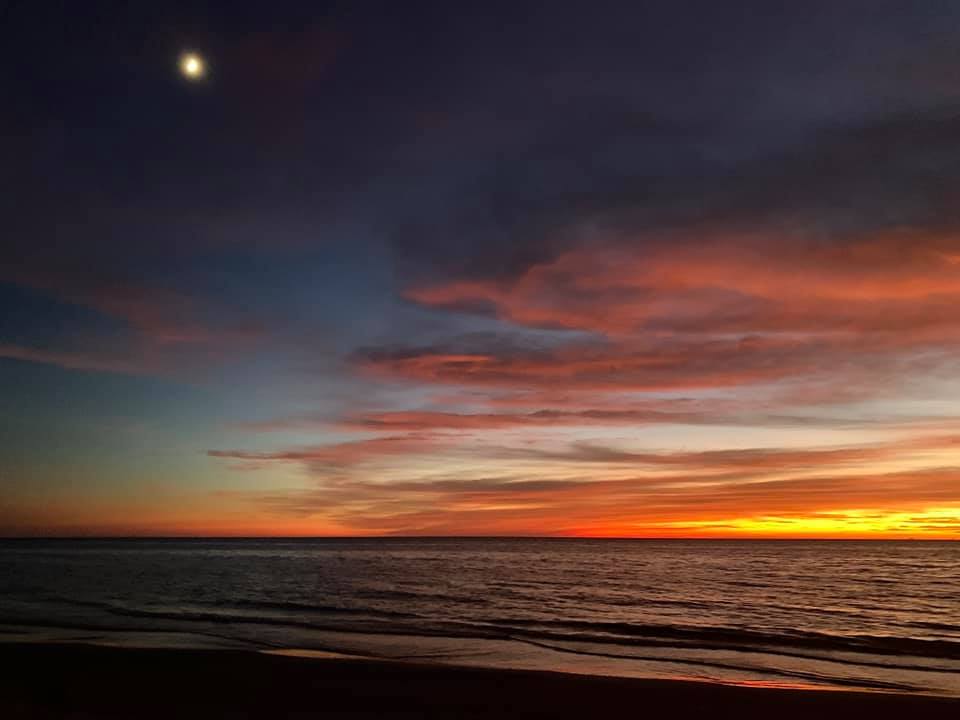 As we begin this new devotional series, The Names of Jesus, I pray that you will be blessed and that excitement will fill your heart! How can we not be blessed, amen!? Each name given to Christ will give us insight to Who He is and what He represents. It will show us His character and hopefully, we will learn more about Him! So let's begin, shall we?
Noah Webster defines "advocate" as:
Advocate, in its primary sense, signifies, one who pleads the cause of another in a court of civil law.
This word is only used once in the King James Bible and it refers to Jesus Christ! Notice that today's verse calls Him, "Jesus Christ the righteous"! Only someone who has never sinned can be our attorney and represent us to the Father? Why? We are justified through Him, we are made free from the penalty of sin, through Jesus Christ.
Therefore, when we sin, Satan can no longer accuse us before the Father. And if he does, our Advocate, Jesus Christ, is there to represent us. He is able to tell the Father that His (Christ) own blood was shed for our sins and because we are born again in Him, our sin is no longer our debt to pay. Christ has paid that debt for us! Amen and amen!