For the Master's Use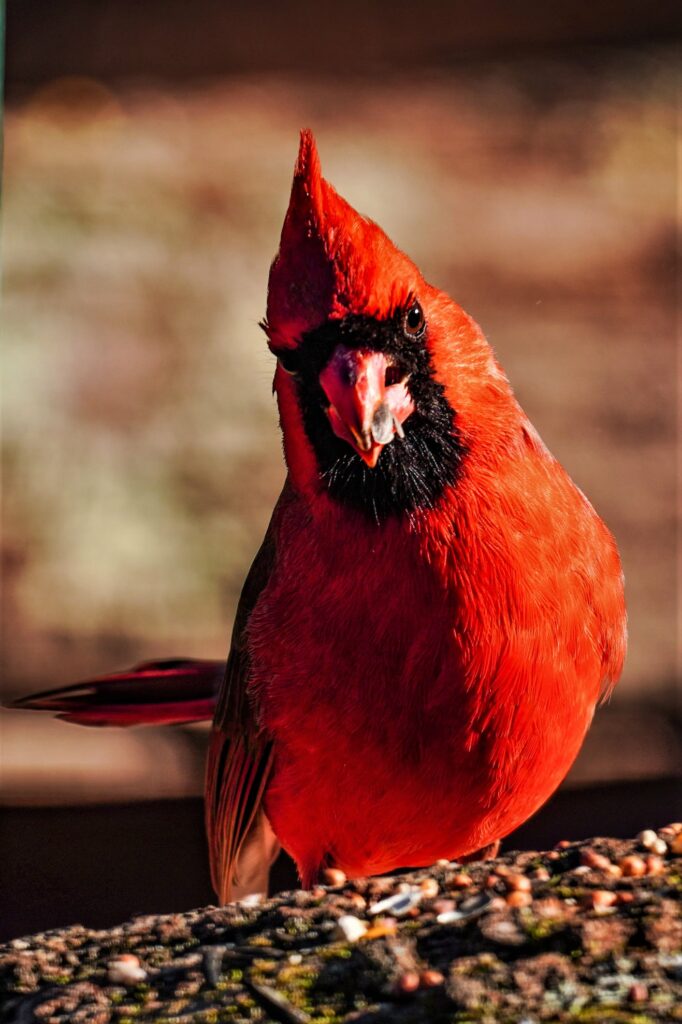 Are you a Christian ready for the Master to use? Do you allow yourself to be used of Him? So many are aching and in need of a tender touch or kind word in today's world. This is a two-week devotional originally written 2008 in hopes that a Christian would come across it and find it helpful!
Day 1
Gleaning Gold
Nuggets of Truth
The Apostle John exhorted the believers not only to read this "difficult" book of the Bible but also to hear what God had to say. Moreover, he did not stop there. He added the little word keep in the latter part of the verse. We can't just read and hear but we must keep and not part with what God has taught us. Noah Webster defines the word "keep" as:
To hold; to retain in one's power or possession; not to lose or part with; as, to keep a house or a farm; to keep any thing in the memory, mind or heart.
Anyone can read and anyone can hear. But not just anyone can keep in their hearts the Scriptures they have learned. Keeping denotes an act of hanging onto the doctrine that we have learned and not departing from it. When we keep, or hang onto a doctrine we have learned, it means we are practicing it. You've heard the old saying, "You can't just talk the talk, you have to walk the walk!" A person who puts into practice what he has been taught is truly a disciple of God's Word. That is why it is important to study the Bible and get the meat that God wants us to grow by.
This is so important that God speaks of it twice in Revelation:
Refining the Gold
We don't have much time left. Read, hear and keep what God has given to you as you do your Bible studies. What are you doing with those verses that you are reading or hearing preached? Do you apply them to your heart? Are you abiding by what God has taught you? This is how the believer grows in Christ.
Day 2
Gleaning Gold
Nuggets of Truth
Continuing on the same thought from yesterday's devotional, we see that James exhorted the Christians to continue in the Word. It seems to me that there were "religious" people in the midst of the Christians and James was pointing out the differences. What were these differences between the "religious" and the born-again believer? James states that the believer will:
Look to the Word of God which gives salvation and frees us from the bonds of sin – the perfect law can only be made perfect by Jesus Christ and His work on the cross!
Continue in the faith
Not be one who will forget what he hears the preacher say but will take it with him
Apply what he has learned and will use it – he will "do the work" … not work to get saved but work after salvation for the cause of Christ. Christ, Himself, said:
5. Be blessed in his work – When a believer has joy and peace, everything he does for the cause of Christ is blessed by God.
6. Hold his tongue – will not be a backbiter, talebearer, one who speaks evil of others. The fruit of the Spirit cannot produce this type of heart. The heart that is submitted to the Spirit's guidance will be the total opposite.
Refining the Gold
Continuing in the faith is not easy. No one said it would be. Christ warned us that the world would hate what the Christian has to say.
Don't be discouraged – continue in the faith – do the work that the Lord would have you to do with the gifts that His Spirit has given to you. The Holy Spirit has given to you specific gifts that, when used with the right motives (to glorify Jesus Christ), will produce much for the Kingdom! The "religious" only serve in vain according to today's verses. They are doing all the things they have been taught to do but their heart is not in their religion.
It would be awful to "think" you're doing all the right things in your religion only to find out at the time of judgment that your beliefs have been in vain! The Christian does not need to worry himself because his faith has been based on the work of Jesus Christ and that work is perfect and eternal. However, the Christian should busy himself with working for the Kingdom by telling others how to be born again – encouraging those in need of a kind word – giving to and helping those in need – exhorting the brethren to live righteously. Our work is far from over and won't be until the Master calls us home! What a day that will be!!!
Day 3
Gleaning Gold
Nuggets of Truth
This is a popular verse to show God's patience with mankind. Yes, He surely is patient for if He weren't, I would surely be dead today. But there is so much more to this verse, my friends. The first part of the verse is the actual meat of this verse. God instructs us to do something and then He will do something in return.
The Jews would tear their clothing as a sign of great grieving, distress and sorrow. I read Joel 2:13 and I see that God wants us to go to this drastic measure with our hearts. How convicting is this? How truly sorrowful are we when we sin? Do we grieve with intensity over hurting our Heavenly Father? Are we distressed at what we have done? Do we have honest sorrow in our hearts for our wickedness? Yes, the born-again believer is blood bought and is saved from eternal damnation because of Jesus Christ's work on the cross. But when we sin after salvation, our conviction should be intense! This is what I believe the Lord is trying to tell us today.
As we glean from this verse in Joel today, let's present our sins to God in the same manner. Let's look at sin the way our Heavenly Father looks at it – vile and despicable.
~Isaiah 64:6 But we are all as an unclean thing, and all our righteousnesses are as filthy rags; and we all do fade as a leaf; and our iniquities, like the wind, have taken us away.
Isaiah brought this out. Our sinfulness is so unclean that even the "good" things we do are looked upon as filthy rags in God's eyes. Strong's defines the Hebrew word for "filthy" in this verse as:
H5708
עד
'êd
ayd
From an unused root meaning to set a period (compare H5710 and H5749); the menstrual flux (as periodical); by implication (in plural) soiling: – filthy.
When a filthy rag is compared to this definition, it puts our sin into perspective and gives us a glimpse of God's view of it.
Refining the Gold
As of today, let's look at our sinfulness in a new light. When we see sin as God sees sin, it helps us to glean from Joel's words. We must figuratively rend our hearts (tear our hearts) and be truly sorrowful for sinning against God. When we prepare our hearts in this manner, we become truly repentant and are able to draw nigh to our God! It is then that we see that He is:
…gracious and merciful, slow to anger, and of great kindness, and repenteth him of the evil.
Day 4
Gleaning Gold
Nuggets of Truth
Isaiah's words of having "perfect peace" are more meaningful than meets the eye. There can be no perfect peace without Jesus Christ. Without salvation, man is treading water in a sea of despair – searching for happiness through things and circumstances. However, Isaiah states that God will keep us in perfect peace. How?
It is wonderful how God's Word perfectly explains itself. Verses are supported elsewhere making for a wonderful explanation of God's plan for us. Jesus Christ gives peace to those who wish it.
He is the keeper of peace. It is His to give! No one can have true peace without Him. Why? Because He gave His life for us to have peace. He fulfilled the Old Testament peace offering for our sins. Only Christ could fulfill this offering as He was perfect and without sin. He gave His life, shed His blood so we could have this peace.
This peace is provided by the Lamb of God, Jesus Christ, whose blood was shed for our sins. It is this acceptance, this trust in Him, that brings eternal salvation. No more do we need to worry where our eternity will be spent because Christ took care of it on Calvary. Now that we have the peace of knowing where we will spend eternity, we continue our Christian walk working for the Master.
Refining the Gold
Today's verse says that we will also have peace if our minds are "stayed on thee." When we are rooted and grounded in the Word of God, nothing can persuade us to move in another direction away from God. Our faith is firm – our beliefs are strong – our walk is straight and focused.
Nothing can convince us that salvation is dependent on anything else but Jesus Christ's perfect work on the cross. We place our minds, hearts and lives on Him for salvation. It was His righteousness that paid that peace offering. It was He who was able to justify salvation because of His sinless life. It was His blood that was sacrificed for us. It was His blood that cleansed us and pardoned us. Without Him, we cannot even hope to be good enough to enter Heaven!
After we have trusted in His perfect sacrifice and peace offering on our behalf, He promises that He will keep us in perfect peace. There is nothing better than perfect. Perfect means no deviation. It is above all else and cannot be removed. Noah Webster defines it as:
Finished; complete; consummate; not defective; a perfect work; a perfect system.
Our Peace Offering was finished by Jesus Christ. His sacrifice was complete and not defective – it was a perfect work – His salvation is the perfect system for mankind! That is why there is perfect peace to those who trust in Him! Many pretend they have this peace but once left alone in the dark of night, they ponder and know in their hearts that they are a sham. There could never be perfect peace if we had to depend upon ourselves for salvation. There could never be perfect peace if we had to depend upon ourselves to keep our salvation. Why? Because we are not perfect! We are most assuredly defective! What peace He gives the true born-again believer.
Day 5
Gleaning Gold
Nuggets of Truth
Before salvation, I can honestly say that my thoughts and my desires did not focus on God. My life was spent doing what I wanted to do. I did what felt good. I went to church every Sunday but did not live the life that I claimed to esteem on Sundays. I was a religious die hard, however, rooted in my upbringing, and clinging to doctrines taught as a child by my parents and my priest. I defended a "faith" never confirming whether or not it was based on God's own Word, the Scriptures. I was trying to serve two masters – my religion and my flesh (sin), which were both being controlled by the devil. Some may find this a harsh statement. However, the Word says that anyone who is in a religion that is based on what I can do to enter Heaven and not on the fact that Christ did everything for us, is serving another master.
Christ's words in Luke 16 help us to understand that one cannot mix "religion" and the world. You must have one or the other. It is our nature to love the one and pay less attention to the other. Trying to be religious will always be a battle in futility. The flesh will continue to win because we have a sin nature and it is natural for us to desire sin. Jesus said in:
When we know the Truth, the truth will guide us and will keep us. Every man is a liar according to God's Word:
Why believe a man when one knows man is a liar? Why base our eternal destination based on man's words? It stands to reason that you would want to know the truth from the source that cannot lie, wouldn't you? The Word says that God does not lie as He is not a man:
His Word is perfect and does not contain lies. Therefore, you can trust God's Word to lead you in the right direction. His truths will set you free through salvation in Jesus Christ and Jesus Christ alone.
Jesus provides not only salvation but He sets us free from the bondage of Satan or religion. We are no longer serving two masters but now possess the Holy Spirit and are now able to say that we know the Father. We are now children of God and have a relationship with the Father as a child has with his own earthly father.
Refining the Gold
As believers, we have the pure Word of God to guide us. The Author of the Word, the Holy Spirit, inspired and instructed Godly men to pen what God intended for mankind to have. We are truly blessed to have God's Word in our lives. The word "Author" is found three times in the Bible, all three in the New Testament:
This same Author, God, does not want us to be in a state of confusion. He desires peace for us. No longer do we have to serve to masters. We, as believers, now serve Him. He also is the Author of our salvation. His perfect and sinless life and death on the cross became the atonement we desperately needed to overcome serving two masters. Lastly, He is the Author and Finisher of our faith. Notice Hebrews 12:2 says He is the finisher of our faith? Once we place our faith in Christ and the salvation He provides, our salvation is finished. We have a different Master to serve! Let's serve Him and glorify Him in word and action!
Day 6
Gleaning Gold
Nuggets of Truth
The unbelieving world does not believe that we have God's Word in writing today. They believe that the Bible has contradictions and are man's words. However, they are placing God in a box and limiting His power according to their own abilities. The God of creation is quite capable of keeping His Word in writing for His creation. Nothing is too difficult for Him.
Man is ignorant to think that God cannot keep His Word. Man is ignorant to think that God's Word has been polluted with man's thoughts. God said in our opening verses that His Word is true – from the very beginning. God's judgments (including every person's sins) will endure forever. There is not one person who will go unjudged. God's Word also says that His words are pure and He shall keep His word and preserve His word forever. Why would God do this?
God has given us His Word as proof of His love for mankind. In the Scriptures are everything we need to live our lives and be drawn to salvation. In the precious pages of the Bible are the words of truth that can lead the lost to salvation. Is it any wonder that the devil is desperately using religion and the lost to corrupt God's Word? Satan does not want people to know that God has preserved His words through these thousands of years. Satan does not want mankind to read the blessed truths found within its pages.
Refining the Gold
To the true born-again believer, God's Word must be obeyed and applied to our lives in order for us to better serve Him. Let's cling to every word from the Blessed Book that He has given to us.
God has not left us to swim aimlessly in the world's seas. Instead, He has left us specific instructions which bring truth and peace. What a wonderful God we serve!
Day 7
Gleaning Gold: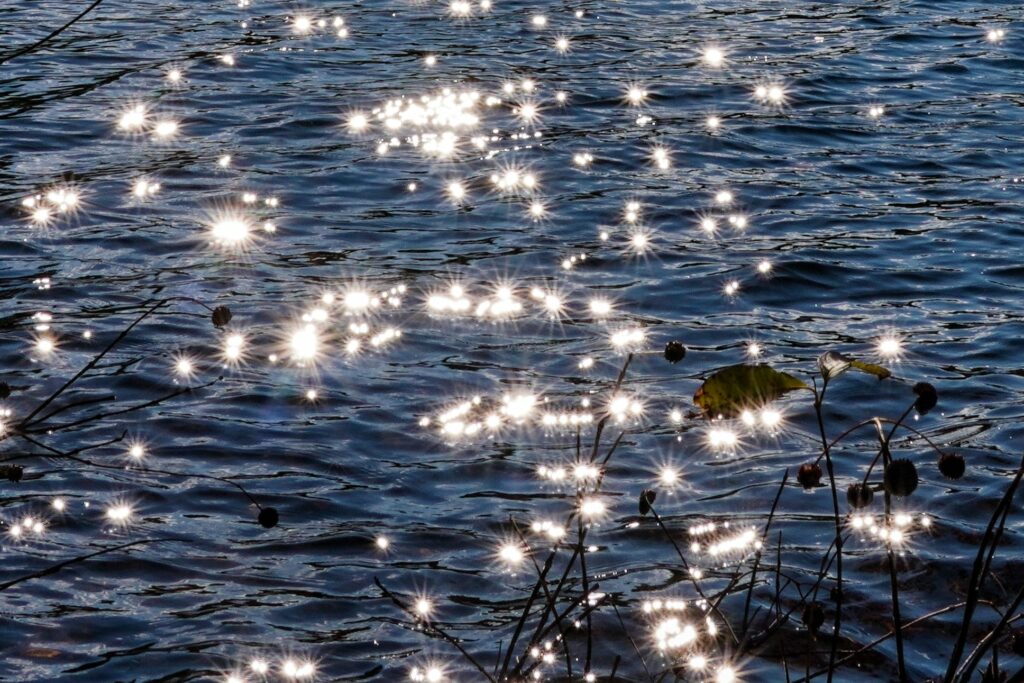 Nuggets of Truth:
As one reads today's Gold, can we not fully see ourselves in the end times? How frightening it is to see the end unfold before us. Incidences we never dreamed would happen in our lifetime are happening before our very eyes! I never dreamed that there would come a leader in our country who would literally swoop people off their feet during campaigning! Women were fainting and screaming at the sight of our current President. When I was first born again and reading about these end times in my Bible, I would ask myself how the antichrist could come into power with such force and control over the world's population. I now can see how the antichrist will control the world just by watching this past year's presidential campaigns.
Am I afraid of what our future holds for us? No, I'm not afraid. I am, however, saddened that our beloved country has allowed herself to get to the place we now find ourselves. The Word says that we are in for some very difficult times – times that have never been experienced before. Times were rough during the Civil War. Times were unbelievably difficult during the Great Depression when the stock market crashed. Times were hard during the holocaust for the millions of Jews who were murdered by Hitler and his minions. But the Word of God says that there is a time that is coming when the entire world will be affected by the great trials coming. The believer does not need to be afraid. We are the children of the King and He has promised us peace through our trials and tribulations.
Unbelieving mankind, however, has every reason to be afraid. He is battling the one who has the ability to destroy his soul. The devil is very much alive and well on planet Earth, my friend. He has control over the unsaved and they don't even realize it. Their minds are in a fog – they don't see clearly. Their hearts are hardened and all things morally good are becoming less and less prevalent in their lives. In the end, they will be totally at the mercy of the antichrist and the devil will have won their souls.
The believer, however, is not in this predicament. Yes, the believer can lose his physical life but his soul has been claimed, bought and paid for, by the blood of our precious Saviour, Jesus Christ!
Refining the Gold:
There are so many cares and burdens being carried by believers today. Not only do we have our every day lives, but we see the predictions of God's Word unfolding before our very eyes! The believer could be afraid but we do not need to be. The Lord has given us consolation in His Word so that we may find peace in tumultuous times.
Why fret when the One who is in total control of all things is there for us until the day we stand before Him? Our Saviour gave His everything for us – why should He stop now? You don't stop short of providing for those you love, do you? Christ certainly won't! He's preparing a place for us and will take us there soon! Look up, Christian. Thy redemption draweth nigh!!
Day 8
Gleaning Gold:
Nuggets of Truth:
I love how Christ used word pictures, don't you? His teachings were always very clear because they appealed to the senses. Everyone of His day knew how to garden or had someone at home who knew how to garden.
Good soil just does not happen. It takes nurturing by the gardener: weeding, cultivating, fertilizing, etc. As we cultivate our hearts, we need to remove the weeds which can overtake us. Worldliness is the weed in the believer's life. Fertilizing our hearts with God's Word will most assuredly bring good soil and will most assuredly yield bountiful fruit.
We are exhorted to read and study God's Word many times:
Why do you think it is so important to read and study the Bible? First, it is there that you will find eternal life! That's the foremost reason. Secondly, it is in the Word that we learn how to apply its teachings to our lives. The Word provides everything we need for day-to-day living and how to deal with each trial and circumstance that comes our way. We receive comfort, patience, peace and in turn we have hope. Thirdly, the Word provides us with a foundation for our beliefs so we are able to recognize false doctrine when it is presented to us.
Refining the Gold
God opens our hearts at the time of salvation by giving us the Holy Spirit. It is He who gives us understanding of the Scriptures. The unsaved cannot understand. In fact, they "wrest" the Scriptures, meaning they pervert the Scriptures. Our last two verses make it quite clear as to why this is so. The believer receives understanding of the Scriptures because God is the one who opens their understanding. The unbeliever does not possess the Holy Spirit and, therefore, pervert the Word of God and twist it to mean whatever they want.
God's Word is final.
Day 9
Gleaning Gold
Nuggets of Truth
Rooted and grounded in love … just what is Paul teaching us here? To be grounded in our faith is to base our faith on Jesus Christ, our foundation.
With Christ as the foundation, a believer now has the opportunity to grow as a Christian as he reads the Word and allows himself to be taught by the Holy Spirit. Like a plant, as the believer grows, his spiritual roots grow deeper and deeper and he becomes stable and well planted in his beliefs. As we glean from Ephesians 3:17-19, we find that the love of God is the center of the very life of the believer. It is this love that permeates every level of the believer's life.
When someone claims to be "born again," it becomes evident in his actions. The act of dwelling implies permanence in these verses in 1 John. Anyone who has experienced the love of God cannot help but to expose that love in his actions and words. Anyone who has experienced God's mercy in their lives cannot help but share that mercy with others.
Refining the Gold
As we build on the foundation of Christ and root ourselves in His Word, we find ourselves dwelling in God's love. As a result, we are able to stand fast and hang onto what Christ has taught us. We are not blown about with the wind of false doctrine but we hold to the traditions taught us in the Word. Not the traditions of men, as some "religions" teach, but the traditions based on the foundation of the world, Jesus Christ. Christ is seen in and revealed throughout the Old Testament and these "traditions" from the Word are the very foundation of the Christian church.
In these end times, it is all the more important for us to follow these instructions. Let's be rooted – let's dwell in God's love – let's stand fast and hold to what we have been taught in God's Word! God, in His great love, has promised us consolation, good hope and comfort during these upcoming trials which will come upon the whole world.
Day 10
Gleaning Gold
Nuggets of Truth
I enjoy watching the videos at Way of the Master as the interviewers question people on the street about where they will spend eternity. You can see by the expression on their faces that they think the interviewer is a tad nuts. The Word tells us that the preaching of the cross will sound foolish to those who are not born again.
Many believe that the Bible is man's words and not God's. Since the preaching of the cross is foolishness to the unbeliever, it is easy to see why the unbelieving world views it this way. But God's Word are HIS words penned for mankind. They are not the Apostles opinions or the church father's opinions. Paul tells us that Timothy would share Paul's words with the church as Paul's ways were in Christ. He did not want Timothy to teach man's traditions but those which were in Christ.
God did not use ordinary men to bring His words to mankind. He used holy men – men who lived by faith and God was the center of their lives.
Refining the Gold
So why does mankind close their minds to the Gospel of Jesus Christ? They have heard so much false doctrine that their heads are filled with garbage. They are right where Satan wants them – in total darkness.
It's easy to see why there are so many "religions" on this earth and why it is so confusing to the average unbeliever. But we have God's Holy Word and His Holy Spirit is at the center of guiding the unbeliever to salvation.
If all the spiritual leaders of the different "Christian" religions in the world were to follow these verses, there would be no divisions. However, Satan has been busy dividing and causing man to be deceived.
Day 11
Gleaning Gold
Nuggets of Truth
Like the Sermon on the Mount where Christ gave us the Beatitudes, this verse begins with "Blessed is." Whenever I see these words, I pay attention. I want God's blessings, don't you? Today's verse encourages us to trust in the Lord. Furthermore, in so doing we shall be blessed.
I realize that this is easier said than done – especially when a believer is going through an extremely difficult trial. However, when we trust the Lord during our trials, we are not busy worrying. Trusting God is an action of the heart. We acknowledge that the trial is beyond our control and not one ounce of effort on our part is going to change things. Once we relinquish our worries and leave the unknown to God, peace follows.
God promises to direct us no matter how complicated or impossible our trial seems to be. With this, He provides this wonderful peace that goes beyond comprehension. The believer no longer has to struggle with life but has the Creator at His side directing him along the way. The Master fulfills the well-known Proverb and provides His child with comfort and peace.
Refining the Gold
No matter how difficult life gets, and it will get harder, we know that our God walks alongside us. As the wonderful piece "Footprints" points out, there are even times when He carries us due to our weariness. We must build on this trust after each trial. We must look back at the previous trials and see God's hand at work in our lives. When we do this, we can see just what He brought us through. This reflection will build our trust in Him.
To the young believer, I encourage you to make these two verses your life's verse. As daily problems and trials come your way, apply these verses. Repeat them and ask the Lord to guide you. Pour out your heart to Him and tell Him that you don't understand and you don't know what to do. God will provide peace in the midst of the storm. The more the young believer applies these verses to his life, the more he will turn to the Lord immediately with all his burdens and trials!
Day 12
Gleaning Gold
Nuggets of Truth
I am so thankful that I received the garment of salvation. Prior to my salvation, I had the coverings of sin. But now, according to Isaiah, I wear a robe of righteousness provided by Jesus Christ, Himself! Why do we need a robe of righteousness, you may ask? We can only come before God in holiness. We all know that everyone of us has sinned and is born with a sin nature. None of us are good enough to come before a Holy God!
It has been this way since Adam and Eve. Here they were already able to be in God's presence. He walked with them in the Garden of Eden! Instead, they chose to sin and, therefore, gave up the privilege of sweet communion with the Lord. In fact, they tried to cover their bodies with clothing made by their own hands. But was the Word teaches us, this was not sufficient – it was not enough.
This is where God first teaches us on this topic. God has to be the one to provide the "clothing" for us. The first mention of shedding blood is mentioned in the Word for this very reason. God made Adam and Eve coats made from animal skins and clothed them. Blood had to be shed to make these coats.
God used this account to teach us. Through the Old Testament, Jewish law pointed towards Christ's work on the cross. The New Testament points back to the cross and teaches us today how we, too, may have this covering. Prior to salvation, we desperately try to dress ourselves our own way. We think that by doing good deeds, going to church, giving money to the poor, etc., will be enough to balance our lives. We cannot come to God dressed in our own works of righteousness, my friend. Isaiah tells us exactly what our righteousness appears as to God.
God is the one who has to be the one to provide our covering! We cannot do it for ourselves. Our church cannot be the one to provide the covering. Our good works cannot provide the covering. As with Adam and Eve, God has to be the one to provide our covering!
Christ taught us in Matthew about what happened to those who tried to enter the king's son's wedding with their own clothing. The man did not take the wedding garment which was provided for the guests and required to go to the wedding. Notice what happened to this man who tried to enter in with his own garment.
Refining the Gold
The Book of Revelation tells us that we will be attending a marriage supper like that the one that Christ taught us about in Matthew. That marriage supper is coming, my friend. Christ's bride will be clothed in white raiment – white because we are covered by Christ's righteousness, not ours. Christ is our righteousness.
Day 13
Gleaning Gold
Nuggets of Truth
Faithfulness – today's definition of this word is so diluted compared to what Noah Webster's 1828 Dictionary states:
Fidelity; loyalty; firm adherence to allegiance and duty; as the faithfulness of a subject.
Faithfulness' definition is dependent on the lifestyle of the person to whom it is directed. For example, a person may be a faithful employee but be unfaithful to his spouse. This person cannot apply the true definition of faithfulness to his life. In my lifetime, I have seen faithfulness dwindling. People use to be faithful in going to church, in reading their Bibles, in telling others about Christ, etc.
True faithfulness is rare. However, there are many who will boast of their faithfulness. Being raised a religious catholic, I was one of those who boasted of my faithfulness. However, when I was made new in Christ, I discovered that true faithfulness produces humility. God knows if we are truly faithful or not. If we are, it is evident in our actions – we do not need to boast of it.
Refining the Gold
Just how faithful are we as children of the King of Kings? Do we give up easily when the tough situations of life arise?
Our faithfulness can be achieved because God is faithful! Knowing that God is faithful brings peace to the believer. There is no need for worry, no need for concern, no need to think on things that have yet to happen. God wishes to fulfill His plan through us.
Knowing God's faithfulness helps the believer to rest assured that we can proceed in the path that He has set before us without concern. All we have to do is be found faithful! We are not to be faithful in our works leaving our relationship with the Lord to suffer. This is not the same thing. Works are good but not at the expense of our relationship with God. I hope that makes sense to you. As a "faithful catholic," I did good works believing that this would enhance my relationship with God. However, I did so at the expense of my relationship with Him.
Now that I am born again, I must be faithful to Him and nurture my relationship with Him, just as any child would nurture his relationship with his parents. As I seek Him and His will for my life through the Word, through His man, etc., I am nurturing that relationship. This faithfulness in our relationship will be evident in my actions. I do not need to boast of it – it will be self evident.
Examine yourself – why are you doing good deeds? If you are truly born again and are a child of the King, it will be automatic – no need for boasting here. However, if you are doing good deeds because that is what is commanded of you by your church, then you will not be found faithful by the Judge of all. You will find yourself lacking when you stand before Him at the Judgment Seat of Christ.
Day 14
Gleaning Gold
Nuggets of Truth
I was recently discussing God's wondrous creation with a blogging friend. I recently visited Alaska and was able to tour this beautiful land. Each moment was spent gazing at God's handiwork. The ultimate artist painted vistas that a mere camera could not capture! My eyes filled with tears when I beheld the majesty of Mt. McKinley, North America's tallest mountain! Again, I wept when I saw my first bald eagle nestled in the tree top. I was then filled with awe when I witnessed a baby humpback whale playfully demonstrating its strength and gracefulness for almost half an hour in front of our boat.
As a child of the Creator, I appreciate God's handiwork and give Him the glory and the praise! Our Heavenly Father has blessed us by giving us such beauty to behold each day. When we see this beauty, it is our opportunity to glorify Him and praise Him for His wondrous love for us!
However, to the unbeliever, God's creation will convict their unbelief. The Bible states that the unbeliever will be without excuse when they stand before Him and claim that they "didn't know God existed."
Refining the Gold
Just gazing at a sky filled with starts will cause the heart to wonder. I like Ray Comfort's statement to atheists:
Everything cannot come from nothing!
God honors a soul that sees creation and wonders if there is a God. Romans 1:20 tells us that mankind is without excuse because nature itself speaks of Him. Therefore, God will see to it that this soul has the opportunity to hear the Gospel of Jesus Christ.
When the unbeliever chooses not to believe in God, he is accountable for disregarding even nature, God's creation. What will the unbeliever say when he stands before Christ?