Psalms' Blessings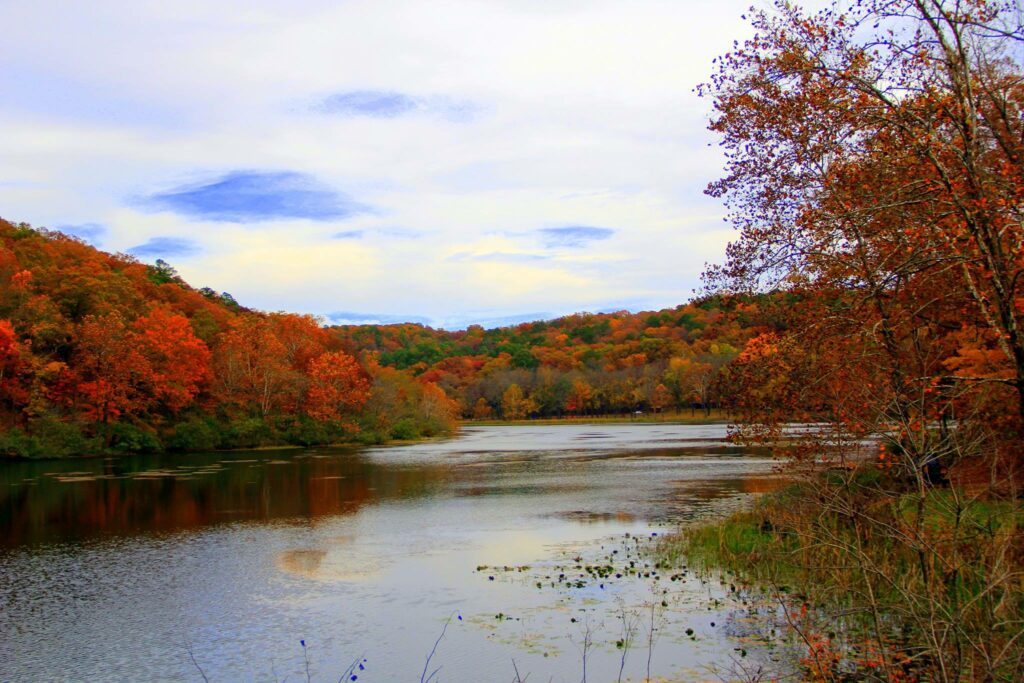 This is a devotional series on the Book of Psalms written in 2014. Psalms has always been one of my favorite books in the Bible because it offers so much comfort and encouragement. I pray you are blessed!
Day 1 – Meditating on God's Handiwork!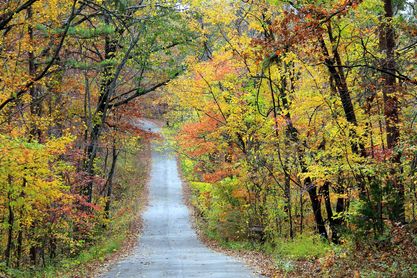 What wonderful words from Psalms today, amen?!!! The unlearned Christian misses out on the beautiful results of meditating on the Lord's works. The unbeliever doesn't "get it" because his thoughts are not centered on God at all. His thoughts are on self – exactly where the devil wants those thoughts to be.
The believer's eyes are looking outward and up while the unsaved's are looking inward and down. As a child of God, we have the wonderful opportunity for fellowship with the Father through His Word. The more we know it and are obedient to it, the more the Holy Spirit reveals to us.
Day 2 – Regrets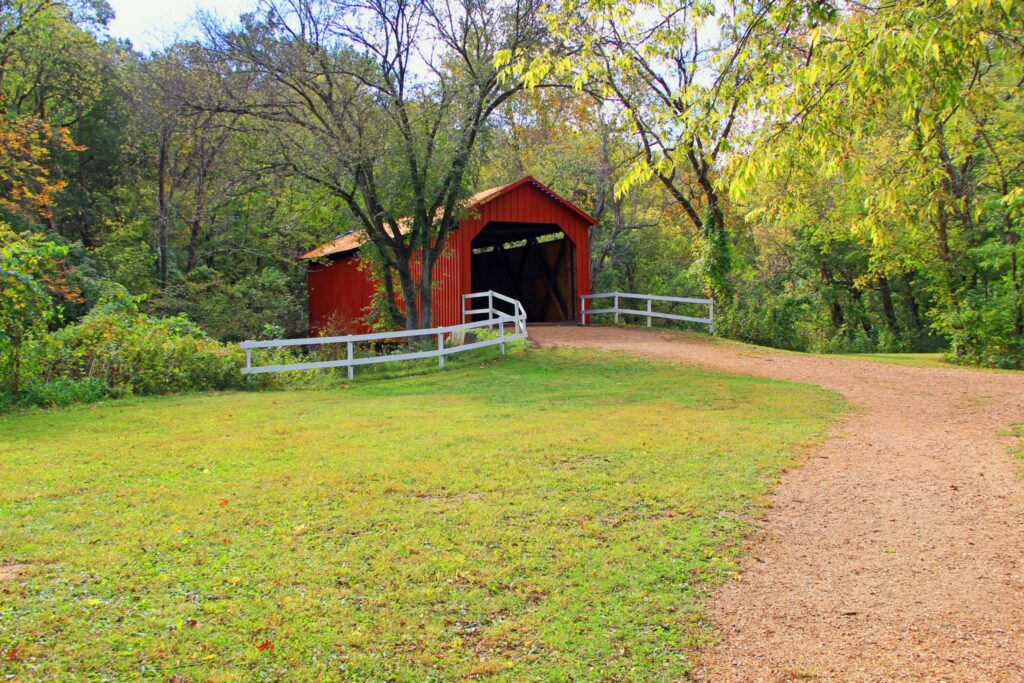 Have you ever had regrets in your life that you just couldn't shake? No matter how bright your future appeared, you still couldn't help but regret the outcome of some problem you had in the past. We all have one or two of those and letting go of them is not small feat. But there are times when regret can totally debilitate a person.
I think of Lot's wife. Why do you think she looked back? I've heard a few sermons on this and all were centered around the fact that she regretted leaving everything she cared about in her life behind.
This one little action of looking back brought sever consequences for her. It didn't affect only her. Lot was now without a wife and her daughters were without a mother. Her city is being destroyed in a most horrific way yet she stops to look back. Her heart was back there, that much is obvious.
Today's Psalm reveals that the child of God can rest in the Lord's deliverance from our fears. God will help us through any difficult trial if we will only focus on Him and not on the circumstances around us. Verse 5 says they looked unto him and their faces were not ashamed. We will never have regrets if we follow His will for our lives – obedience brings peace and comfort, not regrets.
Do you have regrets, dear Christian? Leave them in the past if you have done what you can to repair them. The devil wants nothing better than to distract you from the will of God! Leave them and move ahead – keep your eyes fixed on the Lord, do His work and look forward to His return! Don't be like Lot's wife – don't park your thoughts on the past and all of its regrets!
Day 3 – Nothing is too hard for God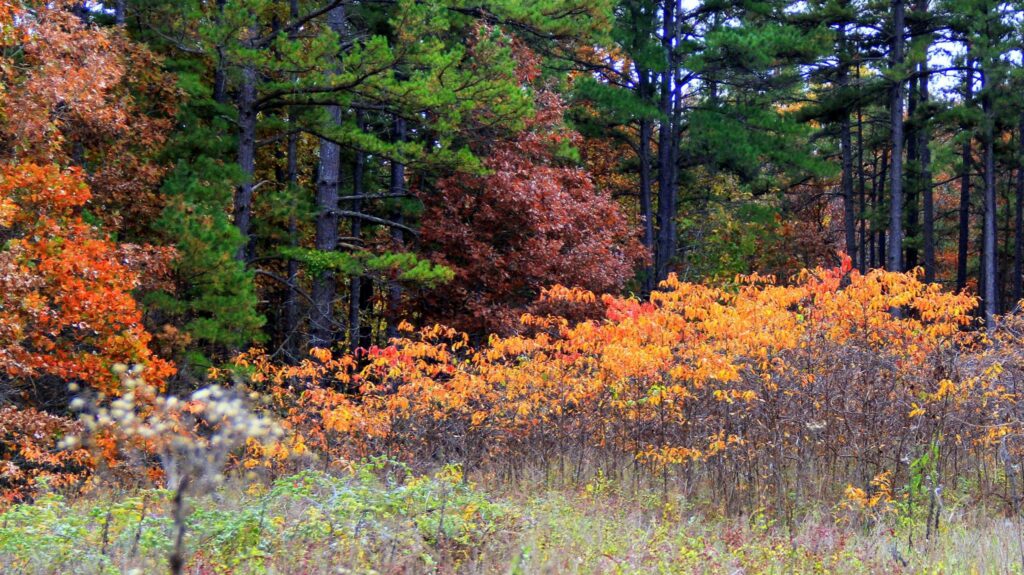 We are faced with impossible situations all the time. It's what we do with those situations that shows our faith in the Lord. Do we bow down to fear or do we turn to the One who can do all things? I faced this when my husband was diagnosed with colon cancer in 2008. Had it not been for my faith in the Almighty God, I would have crumbled. He reminded me frequently:
The more frequently you turn to the Lord with your doubts and fears, the more you build on your faith and add to your foundation.
Day 4 – Endurance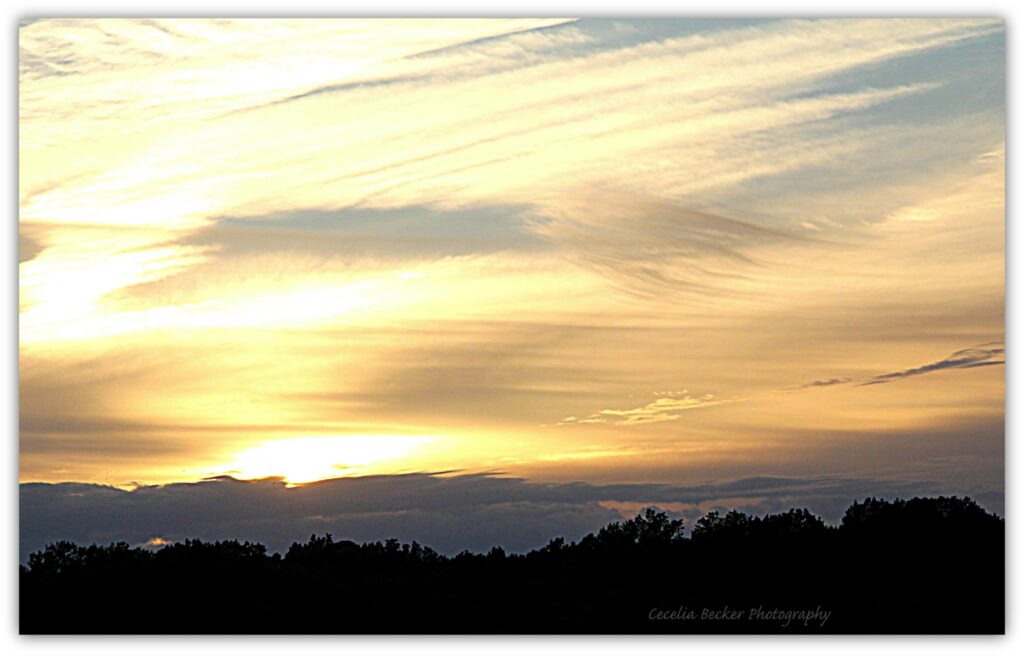 In this chaotic world with all of its wars and rumors of wars, viruses, financial collapses, etc., it is comforting to know that one thing never changes and that is God's truth! Man is filled with sin – we are born liars.
Since Adam and Eve's fall, all mankind has been born into sin – meaning that we don't have to be taught to sin – we have the ability "within" us. We do, however, have to be taught to do right and to be obedient to the Scriptures. This is where a Saviour comes into play! No one, and I mean no one, can go without sinning.
I like what Job said:
No one can clean himself/herself up! Only Christ's precious blood could do it – only His shed blood can purchase our freedom from this worldly body that is addicted to sin.
Praise the Lord that we don't have to depend upon our own capabilities … if that were the case, we would all be doomed to an eternity in the Lake of Fire!
Day 5 – God is ONLY Good!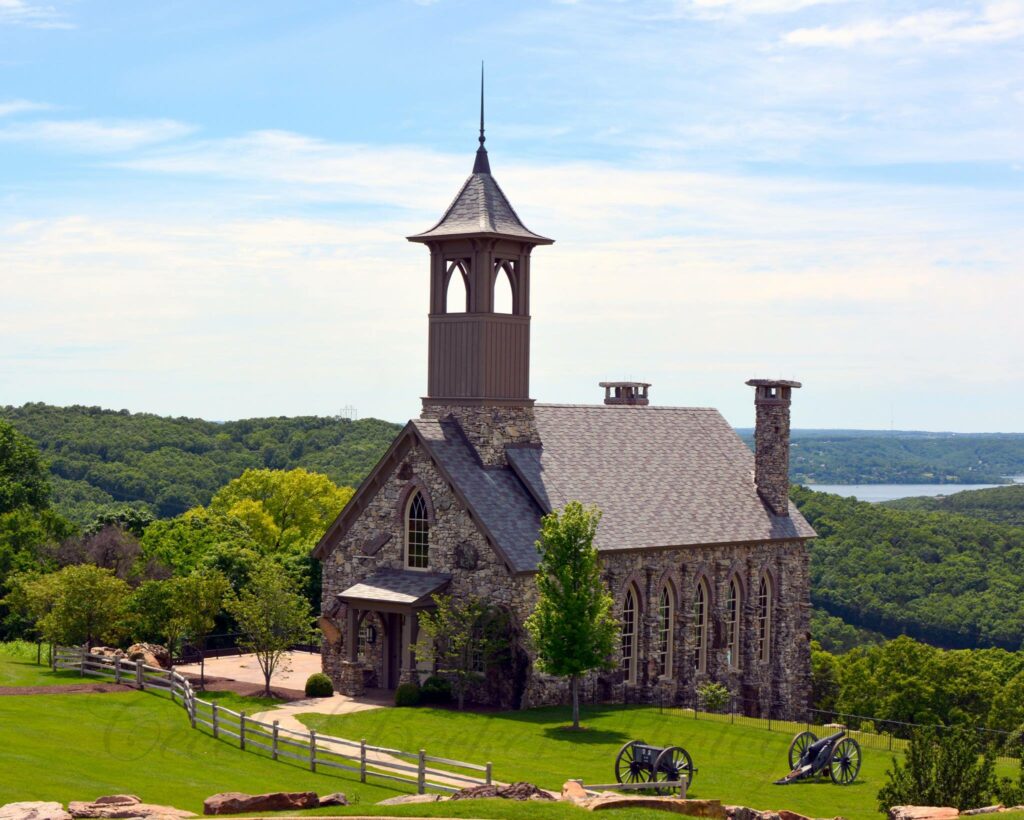 I think of the times that I have questioned the Lord and His plans for my life because I did not understand His ways. We may not understand God's ways for us but one thing is for certain, we can trust that His way is righteous and holy! The above verse makes that quite clear, amen?
God lets us know through His Word that we won't be able to figure Him out … period! Our thoughts, works and ways are not holy and righteous and, therefore, cannot be the same as God's. We have a sinful nature and our thinking will be based on that. This is why it is so important for us to depend on God speaking to us through His Word. It is always right and it is final. Remember, God will always do right.
God does right because God is ONLY good. What a wonderful thing to meditate on today! Because this is so, how can I worry about what is to come? Praise the Lord!
Day 6 – When You Need a Boost!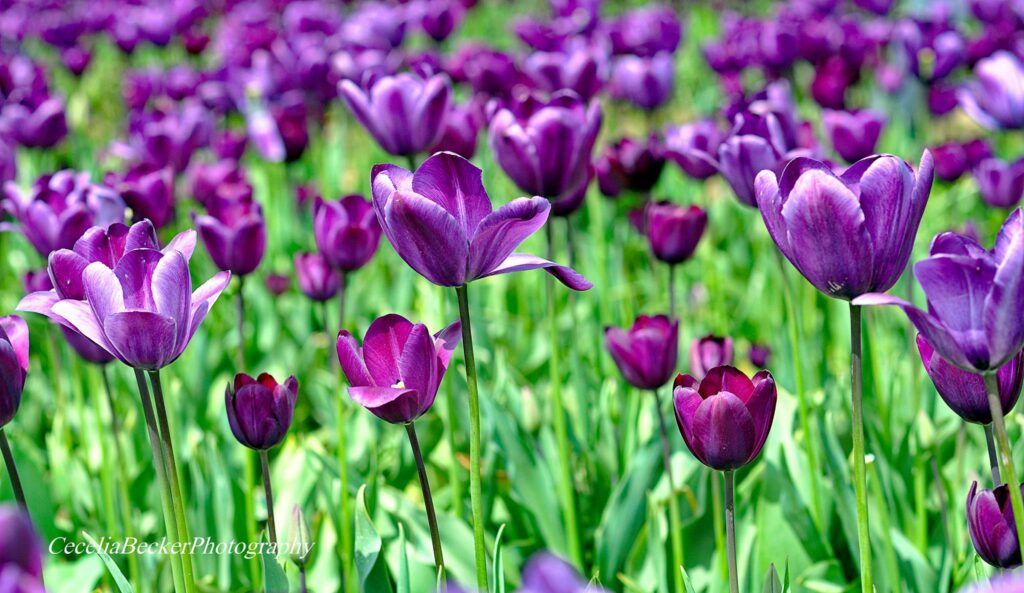 Today's advertising world inundates us with energy drinks galore! Most are bad for you because they are loaded with chemicals. But where does one go when he/she needs a spiritual boost? The Psalmist, David, knew where to go. He went directly to the Lord! Notice what was bringing David down … the answer is in the next sentence: "For thou, Lord, art good, and ready to forgive;"
When we are living for the Lord and live according to His words, we are not despondent but are encouraged in the Lord. It's when we are "in sin" that we get discouraged. David recognized this right off and knew where to turn. The end result was rejoicing that God is plenteous in mercy unto all them that call upon Him!
When you need a boost, follow David's example! Go to the Source who can provide everlasting spiritual energy! 🙂
Day 7 – Delight Yourself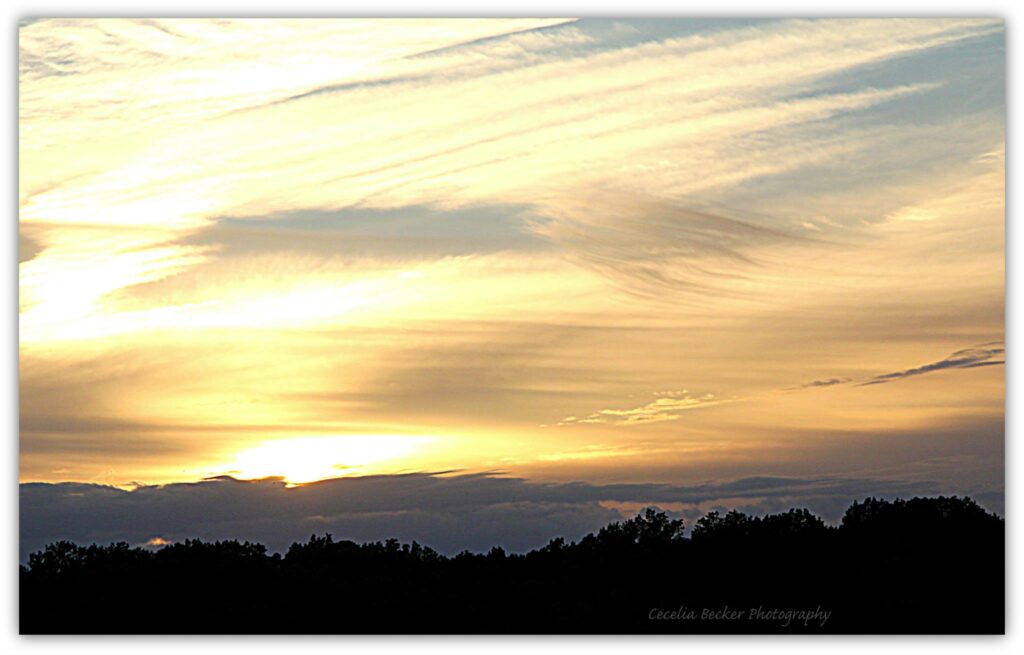 Delighting ourselves in the Lord may sound strange to some people. However, to the believer, it is an important part of worshiping God! Noah Webster defines "delight" as:
To affect with great pleasure; to please highly; to give or afford high satisfaction or joy; as, a beautiful landscape delights the eye; harmony delights the ear; the good conduct of children, and especially their piety, delights their parents.
Do my actions affect the Lord with great pleasure? Do I please Him highly? Do I give or afford God high satisfaction and joy? Do my actions speak volumes and glorify God? These are all excellent questions to ask ourselves when we do moral inventory of our lives. Keeping our spiritual life and walk with God in check keeps us out of trouble. Even better, we have a promise that the Lord will give us the desires of our heart when we do so. Will our desires always be our "wants"? No! But they will definitely be exactly what we need.
"I know of no better thermometer to your spiritual temperature than the intensity of your prayer."

Charles Haddon Spurgeon
Day 8 – Our Shepherd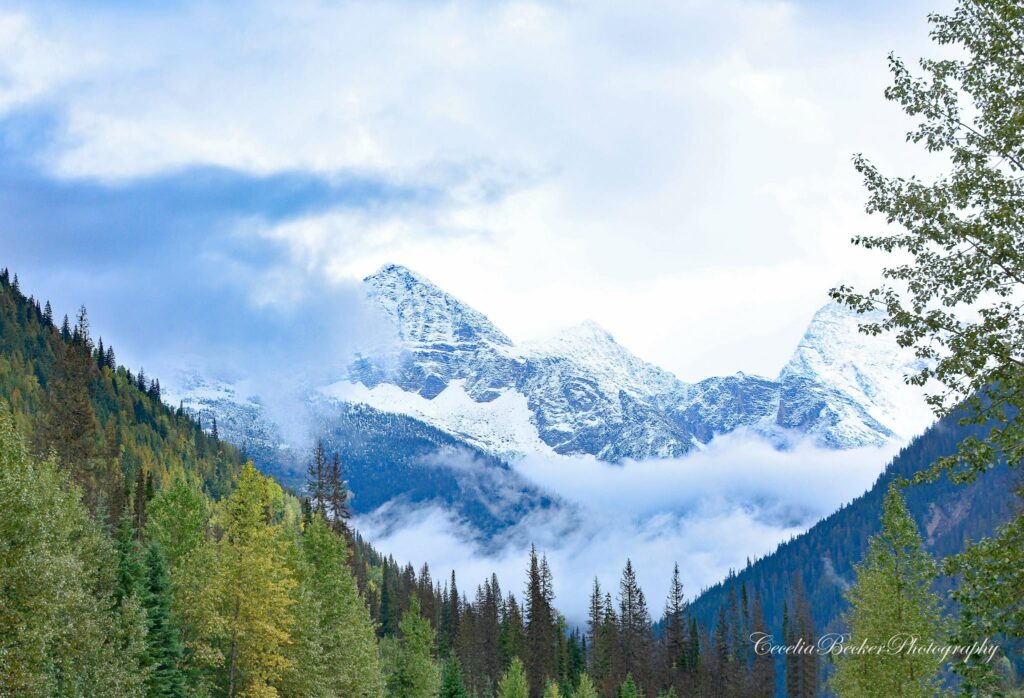 The last verse of this beautiful Psalm is a wonderful way to end this series on Reflections in Psalms! The Psalmist compares himself to a lost sheep. It's not the first time this "theme" is found in the King James Bible. In fact, there six occurrences, which I find quite interesting. The Bible number six is defined as the number of man. So it excites my spirit to see man represented as a lost sheep! Man (the sheep) is eternally lost without a Saviour (the Shepherd) (Psalm 23:1)!
Sheep are one of the dumbest creatures on this earth. If led to do so, they will run off a cliff! God compares us to sheep who have gone astray and are in desperate need of a Shepherd to save them, guide them, and teach them (Psalm 23:2-5). Just as Israel was led astray by idols, so are the unsaved today led astray by today's idols (Jeremiah 50:6). Man's repeated attempts at "serving God," failing, and falling away proved futile. The lost sheep needed a shepherd – but much more than just an ordinary shepherd. These sheep needed The Shepherd. This Shepherd would not only protect them, He would give His very life for them (Isaiah 53:6)! Furthermore, He would not lose even one but would seek out each and every one who was lost and die for them all (Matthew 18:12-13)!
I've heard that sheep know their shepherd's voice and are calmed by it. What a beautiful analogy! Once we are saved, we are reconciled to our Shepherd through His precious blood and He is the Bishop of our souls (1 Peter 2:25)! He cares for us in the same way as a Shepherd cares of His sheep! When a sheep goes astray, the shepherd uses is rod to "spank" it. If the sheep repeatedly goes astray, the shepherd inflicts pain in order to keep it in the fold (Proverbs 3:11 and Hebrews 12:7-11). Injured, the sheep becomes dependent on the shepherd and draws nigh to him! Isn't that great?
The shepherd's staff was used to lean on or to support one's self. Oh how beautiful a picture this paints! I am able to lean on Christ and allow Him to support me when I can't hold myself up (Matthew 11:28-30)! There are so many things I cannot do in my own strength and wholly have to lean on Him! I have read how the shepherd would stroke (or pet) the sheep with his staff: the sheep would be comforted by it. How many times have I been comforted in this manner during an extremely difficult trial (Psalm 23:4)! I have literally felt the Lord's presence!
How lovely is God's word to me! How precious! There is great comfort found when one searches its blessed pages! I hope you have enjoyed this journey as we have reflected on this magnificent Book of Psalms! I know I have 🙂
Day 9 – Uphill Battles?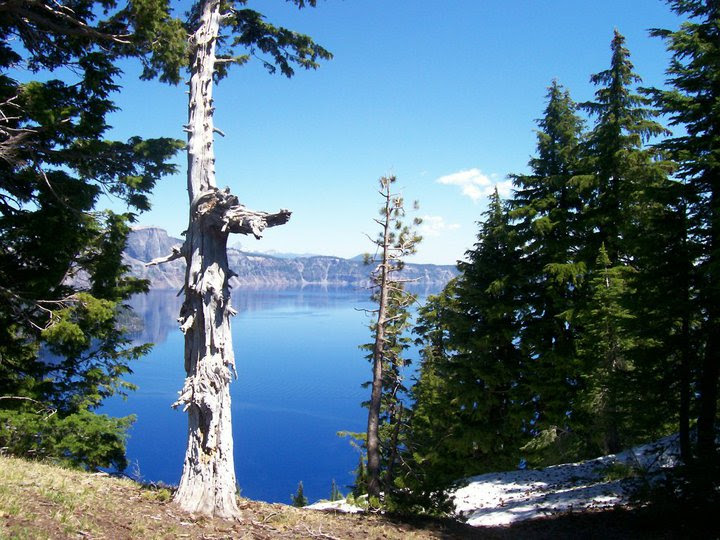 At times, don't you feel like you're climbing a steep mountain and no one seems to care about your struggles? You cry and cry to the Lord but He doesn't seem to hear? If sin is the cause of your struggles, then God is calling you back. But if your hardships are not due to sin, it seems to leave you in a dark hole, doesn't it? We know that the Lord would never abandon us because He loves us (1 Peter 5:7). We also know that He will never give us more than we can handle (1 Corinthians 10:13). He always provides a way out for those tempted to fall because of their burden.
Friend, the Father's compassion never fail. God is love, amen? With love comes compassion, does it not? You can't help but have compassion for someone you truly love! Compassion is motivated by love – plain and simple. God is perfect and, therefore, God's compassion is perfect also. He would not push you to the end of your rope, even though it feels like it at times. Be encouraged, friend!
In fact, here's something that will knock your socks off! God is so compassionate that Jesus prays for you! Yes, Jesus Himself prays for each born-again believer.
Doesn't that encourage your heart? Jesus left us the Holy Spirit who intercedes for us when we don't know how to pray for ourselves (Romans 8:26). As if that weren't enough, Jesus prays for us that the devil doesn't overwhelm us!!! Oh friend, I pray that today's devotional will bless your heart and will encourage you despite the trials and tribulations you're going through at this moment!
One of my favorite hymns is "Count Your Blessings" by Johnson Oatman, Jr. Just reading the words are a blessing! 🙂
Count Your Blessings

When upon life's billows you are tempest tossed,
When you are discouraged, thinking all is lost,
Count your many blessings name them one by one,
And it will surprise you what the Lord hath done.

Refrain

Count your blessings, name them one by one;
Count your blessings, see what God hath done;
Count your blessings, name them one by one,
And it will surprise you what the Lord hath done.

2
Are you ever burdened with a load of care?
Does the cross seem heavy you are called to bear?
Count your many blessings, every doubt will fly,
And you will be singing as the days go by.

3
When you look at others with their lands and gold,
Think that Christ has promised you His wealth untold.
Count your many blessings, money cannot buy
Your reward in heaven, nor your Lord on high.

4
So amid the conflict, whether great or small,
Do not be discouraged, God is over all;
Count your many blessings, angels will attend,
Help and comfort give you to your journey's end.
Day 10 – Our Righteousness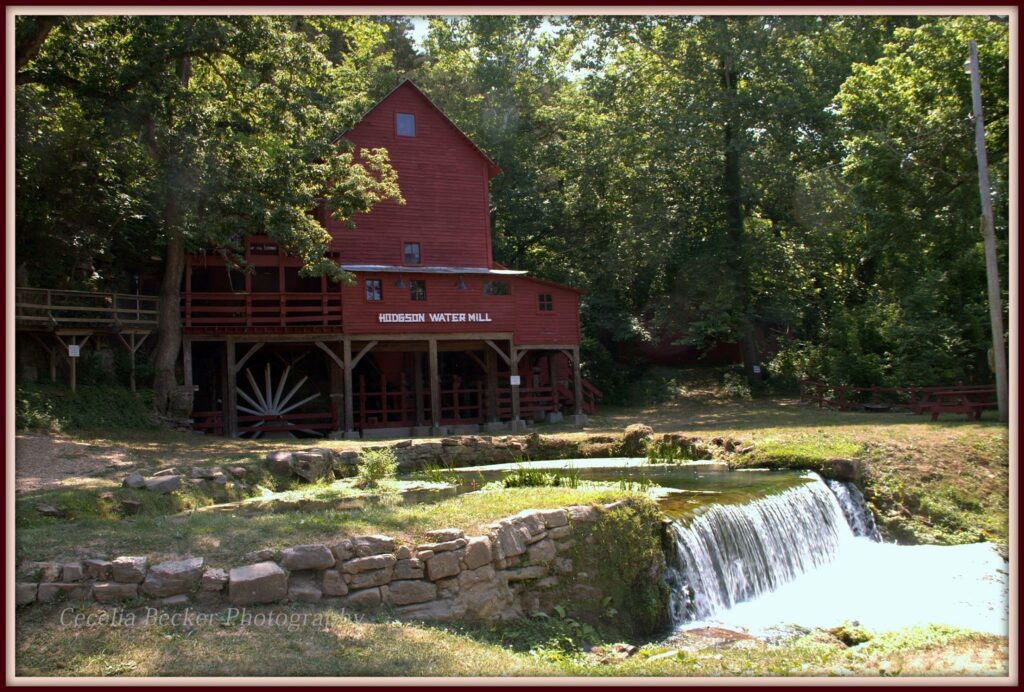 Can any one of us say that we are able to keep all of God's commandments? Can any one of us say that we do righteousness at all times? Oh how discouraging today's verse is for the one who is trying to keep the commandments!
Isaiah points out that even the best good thing we do is like a filthy rag, my friend! There isn't anything that we can do that will add even one atom-sized portion toward our salvation! Think about it!
Not one of us can say that we are even close to getting to Heaven on our own. The Bible makes that clear in the following verses:
There's a them going on in those four verses: "No, NOT ONE!" There is not one person who can get to Heaven on his/her own merit. No amount of good deeds, no amount of money, no amount of Bible reading or church attendance can tip the scales from Hell to Heaven, friend.
Jesus left His royal throne in order to pay a debt He did not owe! His love for you and I is beyond comprehension. We cannot know perfect love like this because we are not God. Only God can love to this degree and only God can pay the sin debt that we owe! We are so undeserving! Because of God's love for us, He sent His only Son to take the punishment for our sins – through His death, His blood, we receive salvation! We receive freedom from the bondage of that sin!
Jesus Paid It All
Elvina M. Hall

I hear the Savior say,
"Thy strength indeed is small;
Child of weakness, watch and pray,
Find in Me thine all in all."

Refrain:
Jesus paid it all,
All to Him I owe;
Sin had left a crimson stain,
He washed it white as snow.

For nothing good have I
Whereby Thy grace to claim;
I'll wash my garments white
In the blood of Calv'ry's Lamb.

And now complete in Him,
My robe, His righteousness,
Close sheltered 'neath His side,
I am divinely blest.

Lord, now indeed I find
Thy pow'r, and Thine alone,
Can change the leper's spots
And melt the heart of stone.

When from my dying bed
My ransomed soul shall rise,
"Jesus died my soul to save,"
Shall rend the vaulted skies.

And when before the throne
I stand in Him complete,
I'll lay my trophies down,
All down at Jesus' feet.
Day 11 – The Devil's Beatitudes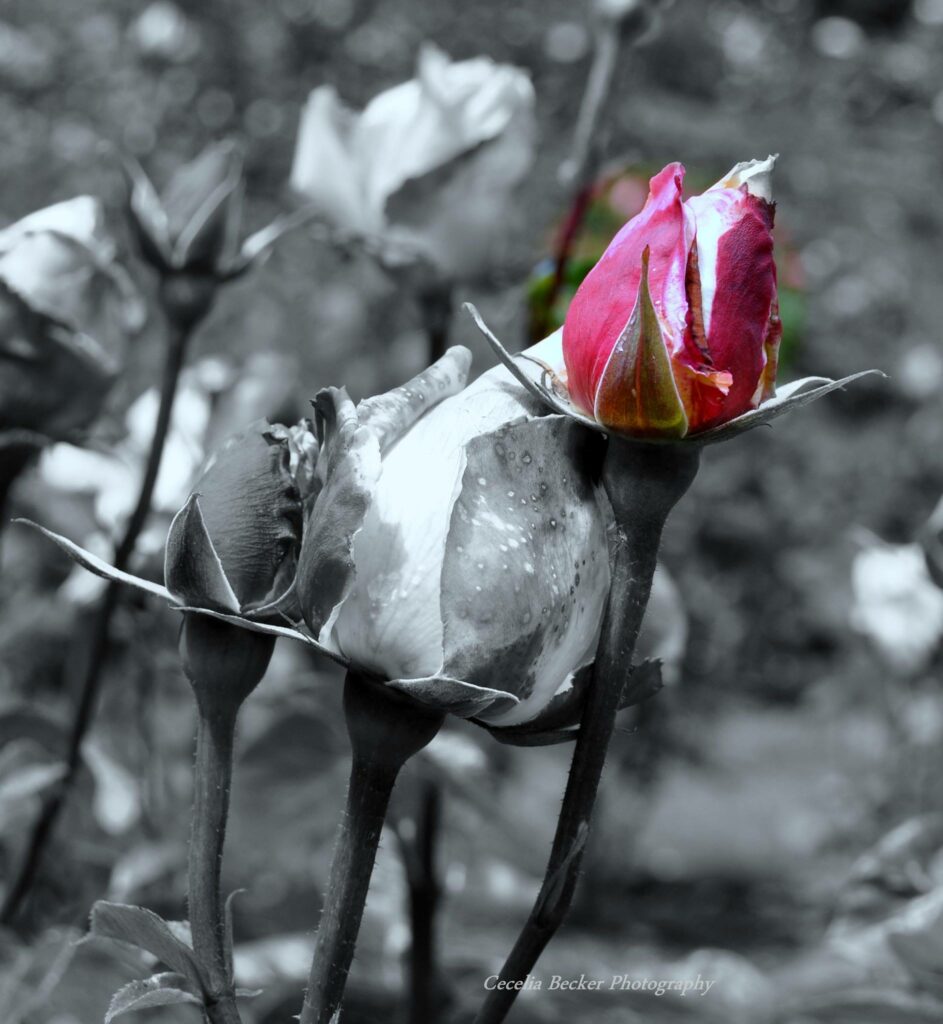 A born-again believer living in America can't help but feel that our once wonderful country is going to Hell in a hand basket. :'( Abortion is rampant and the conscience is seared due to apathy. The following quote is from Operation Rescue:
"of all unintended pregnancies, 4 in 10 are aborted. There are approximately 1.21 million abortions in America each year."

Operation Rescue
Are these innocent deaths any different than those spoken of in Deuteronomy?
We just finished supporting Life Chain yesterday and what a sad day it was for me. Not only are we talking about 1.21 million babies being killed in the name of convenience, but the sick mentality of people who support these killings! As we stood on the sidewalks with various pro-life and pro-Jesus signs, we were mocked and yelled at by 3-4 times more people than people showing support for the cause. :'( My heart was absolutely broken! There were so many more in support of this cause in years past! Where were those people yesterday? What happened to their consciences – their hearts?
Oh, Father in Heaven, please forgive this people and this land for offering up their unborn children to the god of this world! Lord, turn the hearts of your people and revive us again so we can be bold witnesses to those who get rid of their babies because it's not convenient! Please, Lord, keep Your hand of judgment from us and give us more time to reach out to this lost and dying world.
I found this story that really applied to the heart of what is wrong with Christians today. I hope it speaks to your heart!
THE DEVIL'S BEATITUDES

Blessed are they who are too tired and busy to assemble with the Church on Sunday; for they are my best workers.
Blessed are they who are bored with the pastor's mannerisms and mistakes; for they get nothing out of the casermon.
Blessed is the church member who expects to be invited to his own church; for he is important to me.
Blessed are they who do not meet with the church on Sunday; for they cause the world to say, "The Church is failing."
Blessed are they who do not give to carry on God's work and mission; for they are my helpers.
Blessed are the troublemakers; for they shall be called the children of the devil.
Blessed is he who professes to love God but hates his brother; for he will be with me forever.
Blessed is he who has no time to pray; for he shall be easy prey for me.
Day 12 – Life's Storms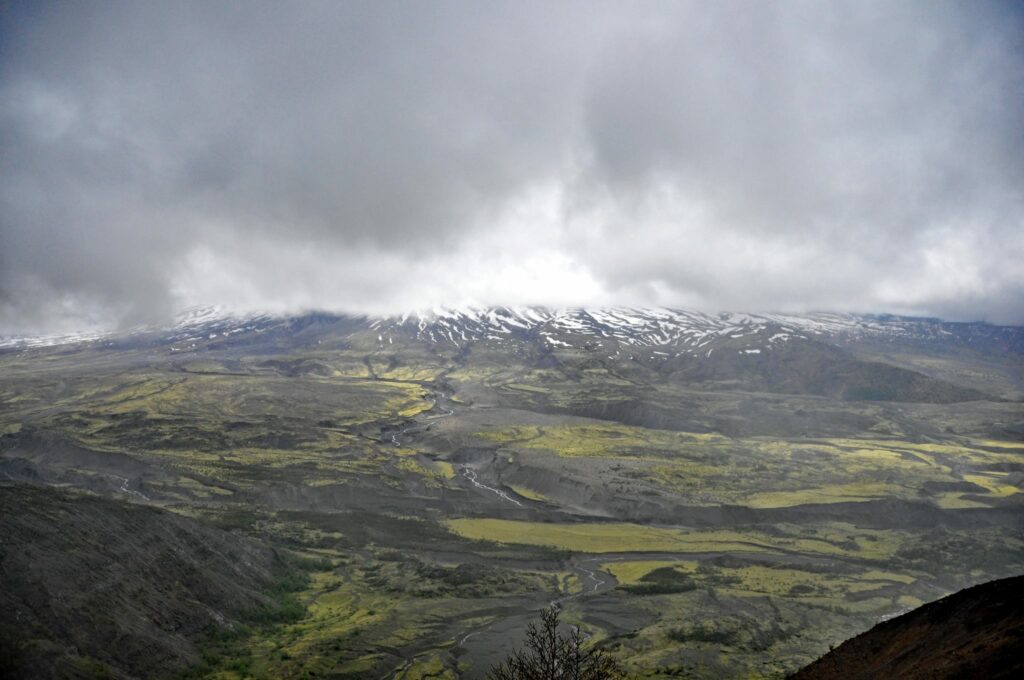 If the Master Creator can calm a storm and still the waves, how much more can He do with the storms of your life? Let's stop and think about it for a moment!
Jesus thought this to be a very important topic to teach His disciples. So important, it was mentioned in three of the four Gospels.
Each of the Gospels teaches a different aspect of the same account. Matthew shows the Master teaching His pupils – telling them of their lack of faith. Mark's account shows just how awesome and powerful Jesus was – the God man, but fully God. Lastly, Luke describes man's desperate need for Jesus to intercede on their behalf! Oh how wonderful to know that the Maker of the storms can also calm them.
Oh how wonderful to know that we can run to Him in the midst of our storms and cry out, "Master, master, I perish!" Oh Lord, God, how I need Thee every hour! Oh how precious are the words of this hymn to me this day! I've known the hymn for years but the Lord has seen fit to bless me with its true meaning!
I Need Thee Every Hour
Annie Hawks

I need Thee every hour, most gracious Lord;
No tender voice like Thine can peace afford.

Refrain

I need Thee, O I need Thee;
Every hour I need Thee;
O bless me now, my Savior,
I come to Thee.

I need Thee every hour, stay Thou nearby;
Temptations lose their power when Thou art nigh.

Refrain

I need Thee every hour, in joy or pain;
Come quickly and abide, or life is in vain.

Refrain

I need Thee every hour; teach me Thy will;
And Thy rich promises in me fulfill.

Refrain

I need Thee every hour, most Holy One;
O make me Thine indeed, Thou blessèd Son.

Refrain
Day 13 – Thirsting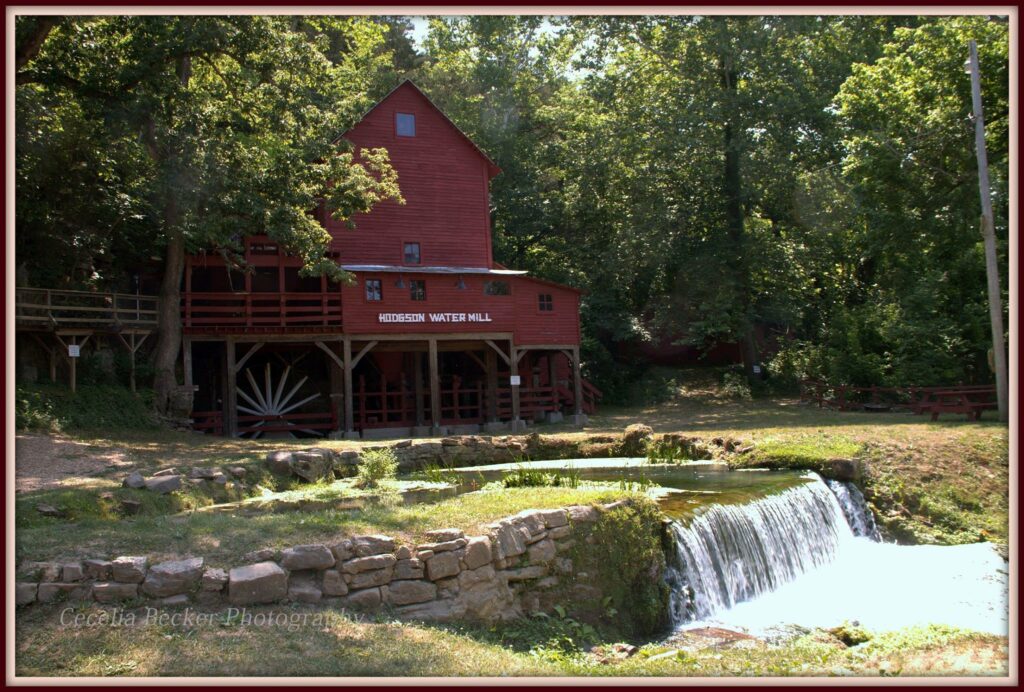 What a convicting passage! Do I thirst after the Lord and the things of God as the deer pants after water? Ouch!
The bread and water of life are ours because of Jesus Christ. He has provided His own flesh and blood to purchase our very salvation. What love! He doesn't stop there – He has provided us with the Scriptures that we can turn to on a daily basis to satisfy our deepest longings.
On a really hot day, isn't it wonderful to pour yourself a nice tall glass of water or iced tea? How wonderful it feels going down our parched throat! We ought have that same urgent desire for the things of God! This is so convicting to me.
It's so important to stay on top of our spiritual walk. We can easily become side tracked and our sense of urgency for the things of God diminishes. Oh that we would keep our eyes focused on the One above!! Holy Spirit, please prick our hearts – dig up the hardened soil and water it with the words of life. Help us to turn around and head in the right direction once again!
Day 14 – Doubt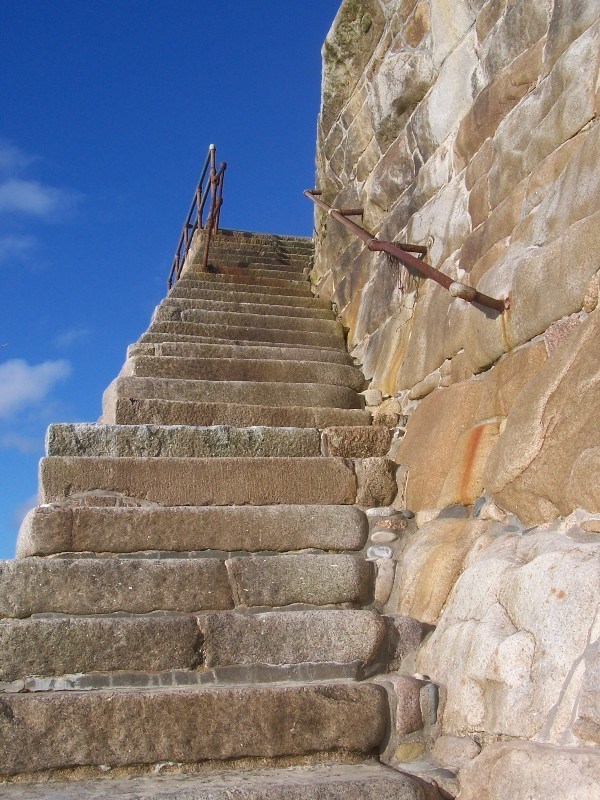 This verse had such an impact to my spirit! It was exactly what I needed … just when I needed it!
Psalm 77:3 is worded perfectly for the person who has any doubts in the Lord and what He is doing. Notice that the Psalmist remembered his God and that troubled him … but why did it trouble him? The colon tells us that the thought, the point, is coming. The Psalmist complained and, because of that, he was overwhelmed. Then to top it off, he inserts a rest, Selah – as if he wants us to stop and think about it. Whew! God's words for mankind are so applicable to life today!!
Through the struggles of my life in the past few months, I've often doubted the Lord. What is He doing? What purpose does He have? Why is He allowing this? My spirit was troubled within me and now I can totally understand why! When we doubt God, that is when we become overwhelmed with the issues at hand. To rest securely in His care is the place to be. To rest in Him brings peace and tranquility for the weary soul!
So what's the solution to doubt? Go back to the beginning of the verse and you will see! 🙂 The Psalmist said, "I remembered God." Looking back on my life, I have so much for which to be thankful! There's no doubt in my mind that these blessings were from the Father in Heaven. Doubt flies when we concentrate on what He has done for us in the past. We can rest in the knowledge that He will bless us again! 🙂
Day 15 – Evolution
When all is said and done and the end of the age arrives, it won't matter what man has taught about evolution. The truth will be made known to all mankind and all those who are not "in Christ" will be judged. The Bible says that atheists are fools – plain and simple. God doesn't mince words, does He?
Noah Webster's 1828 Dictionary defines "fool" as:
In scripture, fool is often used for a wicked or depraved person; one who acts contrary to sound wisdom in his moral deportment; one who follows his own inclinations, who prefers trifling and temporary pleasures to the service of God and eternal happiness.
I think of the countless evolutionists and scientists who have a total disregard for the things of God. In reality, their science has become their "god"! They would rather believe in anything rather than the Bible. But God still calls them fools.
The Bible is our source for all things. It has all the answers – it's current – it's full of wisdom – it's the final answer! Amen?
Day 16 – Hope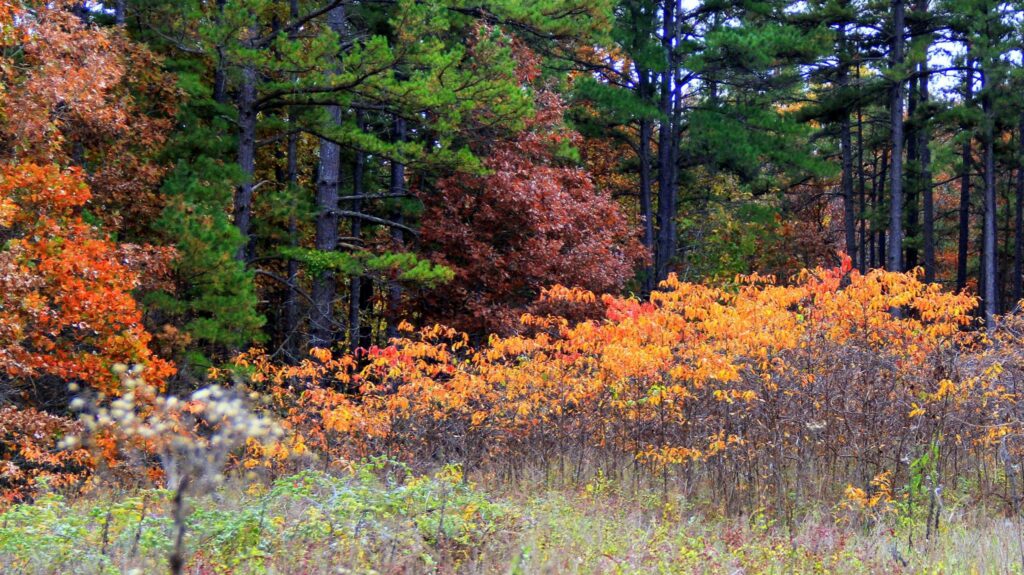 I love the mental picture this paints! As a baby screams for its food and only gets louder when deprived, our hope in the Lord's care for us should be as fervent, amen? Does a baby even stop to think where his next meal is coming from? Of course not! He just knows that when he cries, his needs are met. He doesn't question whether those needs will be met or not.
So why do we doubt that God will meet our needs? Our hope should be in Him and Him alone! Just as Christ has our salvation secure in His blood, so does He have each of our needs nestled safely in the palm of His hand. He knows each care – each need – each trial!
Day 17 – Diligence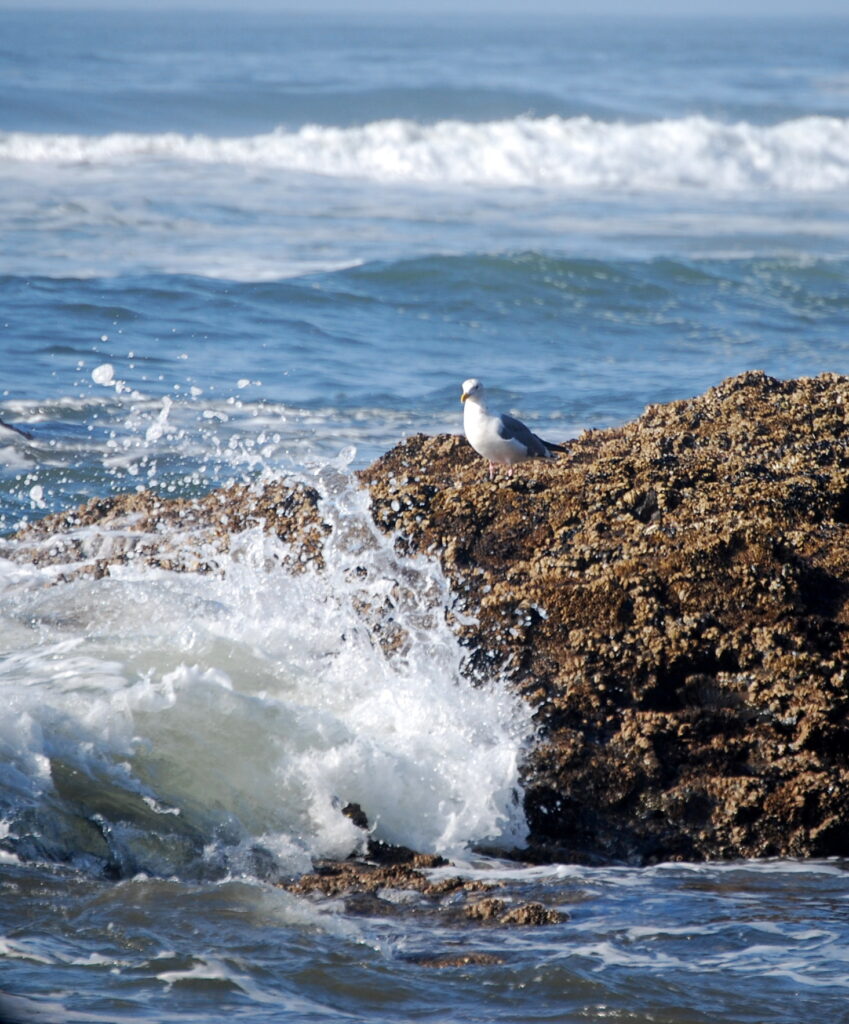 Along with diligence in our walk with the Lord comes blessings. Not only blessings, but strength to keep from sin. We live in a sinful world in flesh that still desires to sin, amen? The only way to fight the battle is to remain in God's word.
A Christian needs the Scriptures daily in order to keep sin from dominating his body! Are you struggling? Get back in the word of God, Christian! It is your armor against the world!
Day 18 – Waiting on the Lord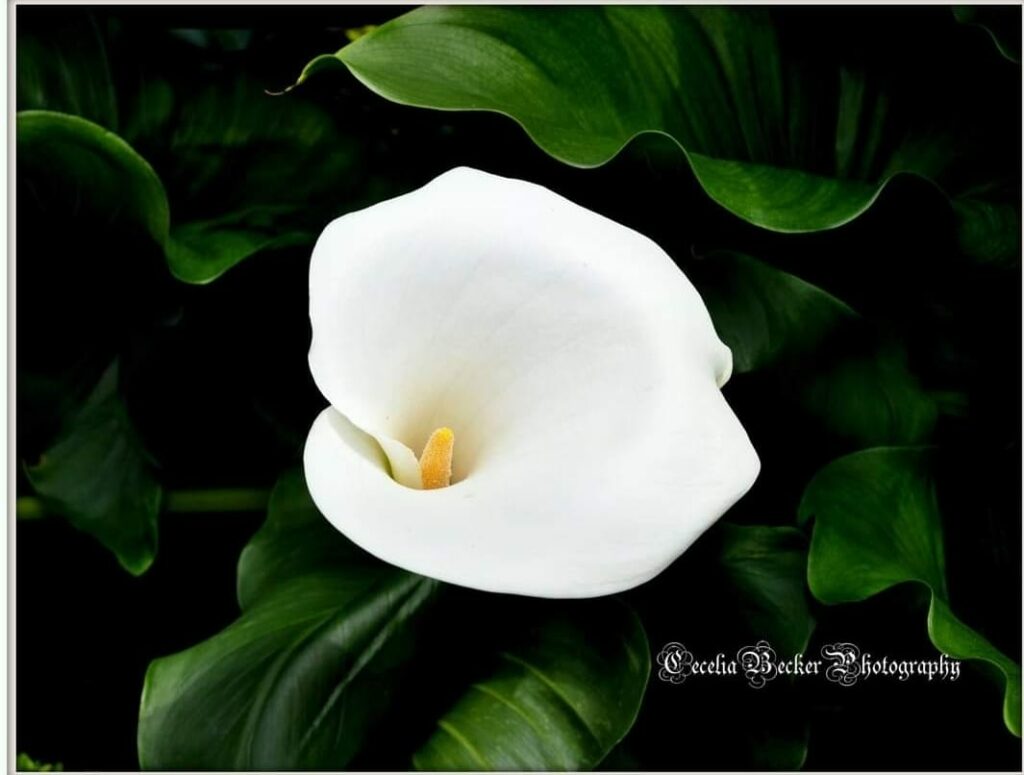 I'm sure I'm not the only one that gets anxious about situations in their life. I've written about this topic before but apparently I need to hear it again! 🙂 I so want to trust in Him and wait for Him to handle these situations in my life that cause me unrest but I repeatedly fail to remember that His ways are not my ways.
Waiting on the Lord is not always easy, especially when you are right in the midst of the trial! I love how Psalm 31:24 ends with, "…all ye that hope in the LORD." My hope must solidly rest in Jesus Christ – period!. As the writer said in the beautiful hymn "On Christ the Solid Rock," "all other hope is sinking sand." Do I "hope" in myself? Sadly, yes! I think that I can accomplish something only to find out that it creates a great burden on me. Why do I do this to myself?
So what is the solution? I've figured it out … it's staying in my Bible … it's allow God to encourage my heart and strengthen me through His words … and, yes, it's waiting for Him for an answer to my trial and not jumping the gun. Oh how weary I am of this flesh! I can so relate to Paul's words:
I long for the day when my faith will be made sight and I no longer will have to battle with myself! I will no longer have to wait on the Lord because I will be right there with Him! 🙂
Day 19 – Diligently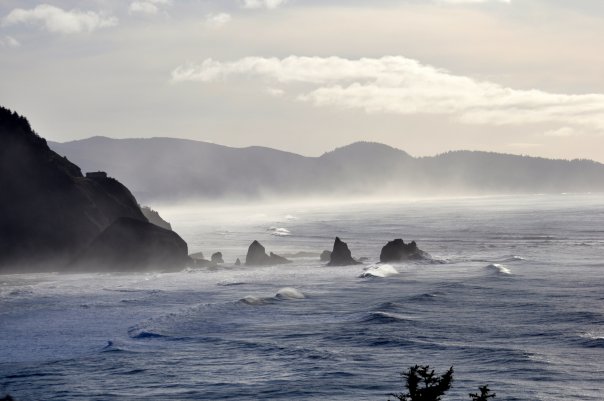 A few years ago, when I commuted to work along the coastline of Oregon, I would see the same people over and over walking the beaches. It was part of their daily routine and they were diligent about it. As many of you know, it rains a lot in Oregon but yet these people would be out there walking rain or shine. Such diligence is commendable to be certain. However, what about diligence when it comes to God's Word? We are commanded to be diligent in doing what the Scriptures tell us to do, amen?
Noah Webster defines diligently as:
DILIGENTLY, adv. With steady application and care; with industry or assiduity; not carelessly; not negligently.
I was moved by this: "with steady application and care;" – it describes someone who doesn't give up – someone who keeps on going no matter what. It's not just the reading of the Word that's important here but the "application" of the Word of God to our lives. That's the "action" in this definition. We can read and read all we want but if we do not apply it to our hearts and allow the Holy Spirit to change us, then we've read for nothing, amen? We need to take what we've read with our eyes,heard with our ears, apply it to our hearts then put feet to what we've learned.
Day 20 – Forgiveness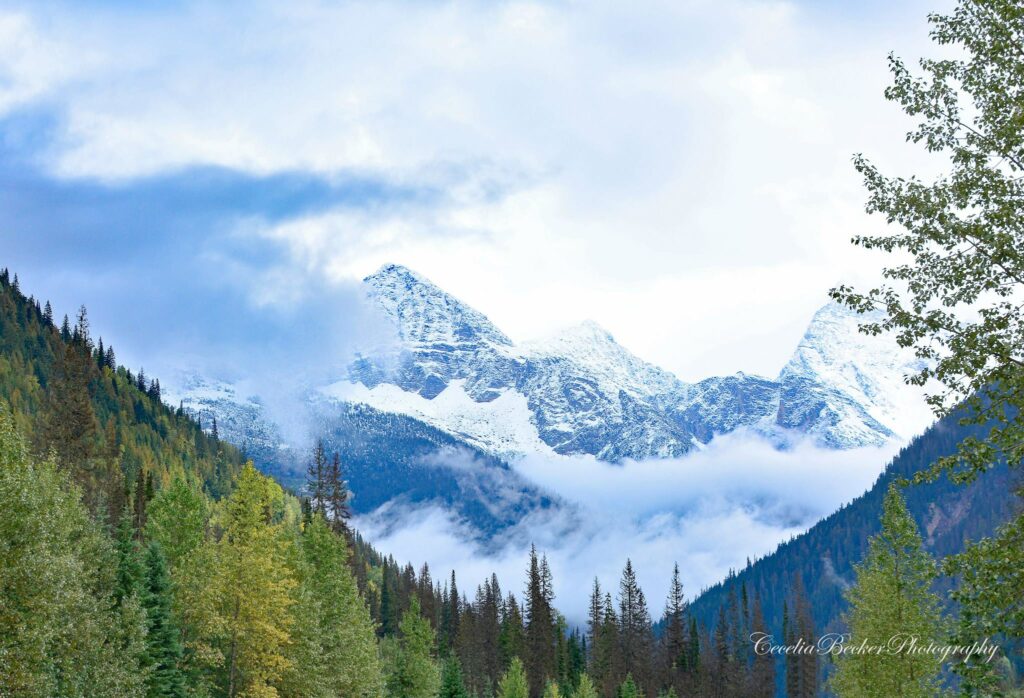 Praise the Lord that we do not have to worry about where we will spend eternity once we have accepted Jesus Christ as our Lord and Saviour. It is not by anything that we do, otherwise we could lose that salvation. (Ephesians 2:8-9) The Bible says it is only by the blood of Jesus that we can be saved. (Acts 4:12) Nothing else!
Rather than live a Christian life filled with guilt, rejoice that your salvation is not dependent on you but on Christ. You were given and are forgiven. But if you sin, confess it and forsake it. Remember 1 John 1:9. The devil wants you to continue feeling guilty so you can become ineffective to the cause of Christ. Tell the Lord about it and repent from that sin and do it no more.
Day 21 – Lighting the Way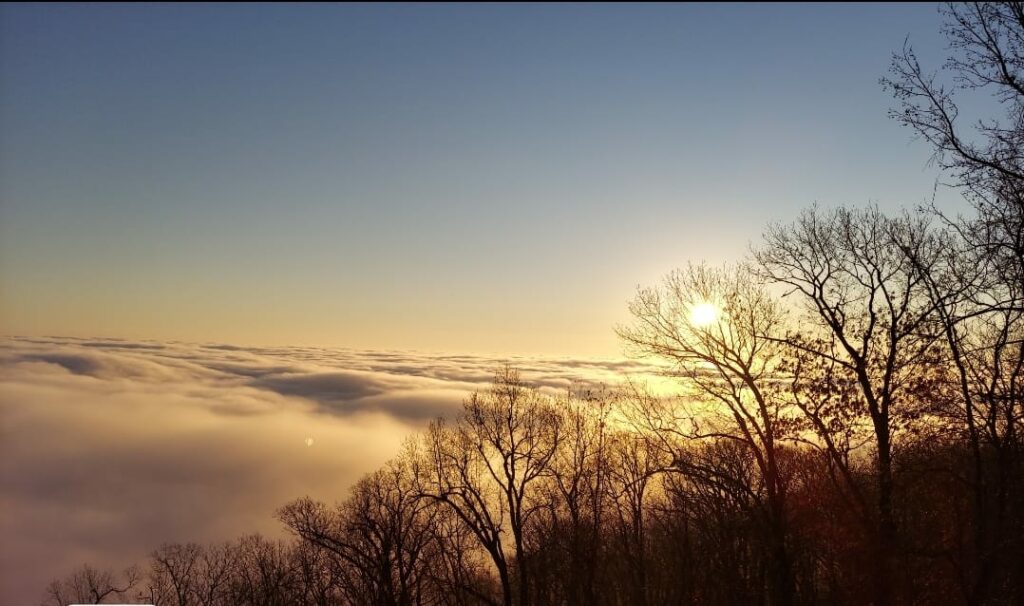 Have you ever tried to go for a nice walk in the woods when the fog is close to the ground like today's picture?? You can't see the tree roots coming out of the ground all that well. In fact, sometimes you trip over them. This immediately brought to mind how God tells us that His Word is a light on our path so we don't have to ever worry about tripping over unseen obstacles. Granted, we will have surprises, but if we are reading regularly and meditating on God's Word, we won't be taken off guard.
The Lord gave us the Bible to guide and direct us in all things, amen? We can turn to the Scriptures and find answers to practically any question under the sun.
We don't have to be led astray by the Joel Osteen's of the world who preach the "prosperity gospel." If this type of preaching were what Jesus wanted of us, don't you think there would be more examples of it in the Bible? Don't you think God would have had all of His preachers decked out and popular with the world? Jesus was not popular at all. If anyone could "visualize" his success, it would have been Jesus, after all. But no where in Scriptures do we see the preachers living lavishly and having all the world's goodies! Solomon did but he did not end well, did he? He turned from all that wisdom and adopted the ways of his wives/concubines' gods. This is exactly what today's Bible verse is all about.
Don't be led astray by the world's gospel, which is the devil's by the way. Be wise and studious, Christian! There are so many wolves in sheep's clothing out there. They sound Christian – their words are almost identical to ours – but they are far from God. The Bible is our handbook for life – for everthing!
Day 22 – Teaching Children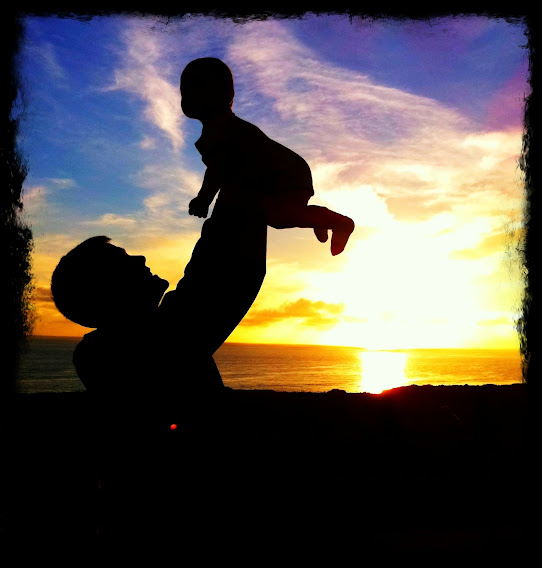 What a beautiful blueprint for teaching children, amen? God wants us to have His Word out in the open in our homes, not hidden under a bushel. I can see where Bible verses prominently displayed on the walls and throughout the home would fit this statement, can't you? Even post-it notes on the refrigerator or bathroom mirror can fulfill that.
The verse continues on to say that when the Word of God is not hidden, it shows the praises of God, His strength and His wonderful works. Having God's Word as an integral part of our daily lives yields this type of fruit. We can't help but sing praises of all that He does for us!
What are we showing our children? Today's verse even talks about teaching them to future generations – our grandchildren! Are we showing them how defeated we are by the world? Or are we singing praises of His goodness? Are we showing them stability through trials? Are we sharing the victories where we have overcome those trials? Children are so easy to teach to praise the Lord! I dare say if Christian parents had done more of this in our day, we wouldn't have so many ungrateful teenagers and young adults today! This simple verse is packed with wisdom, amen?
Not everyone has children, but everyone has a child in his/her world, whether it's a relative or a Sunday School class. Start there – teach, teach and teach some more. Your time and effort will not be wasted. 🙂
Day 23 – Assured I'm His!
As Christians, there is nothing that you and I can do or say that will be righteous 100% of the time. Amen? Today's verse would be quite discouraging if we could only be the Lord's through our own righteousness! Thank the Lord Jesus, our Saviour, for His righteousness!
It is His righteousness that the Heavenly Father sees once we are saved! Therefore, the end of that verse applies to us! God will hear us when we cry out to Him.
Aren't you glad that you have this assurance? The Father has set us apart in Christ for Himself!! He will hear us when we call! No maybes there! This verse is a wonderful promise to the children of God who rest secure in the Father's hand. (John 10:29)
Hallelujah!
Blessed Assurance

Blessed assurance, Jesus is mine;
Oh, what a foretaste of glory divine!
Heir of salvation, purchase of God,
Born of His Spirit, washed in His blood.

This is my story, this is my song,
Praising my Savior all the day long.
This is my story, this is my song,
Praising my Savior all the day long.

Perfect submission, perfect delight,
Visions of rapture now burst on my sight;
Angels descending, bring from above
Echoes of mercy, whispers of love.

Perfect submission, all is at rest,
I in my Savior am happy and blest;
Watching and waiting, looking above,
Filled with His goodness, lost in His love.
Day 24 – God is Good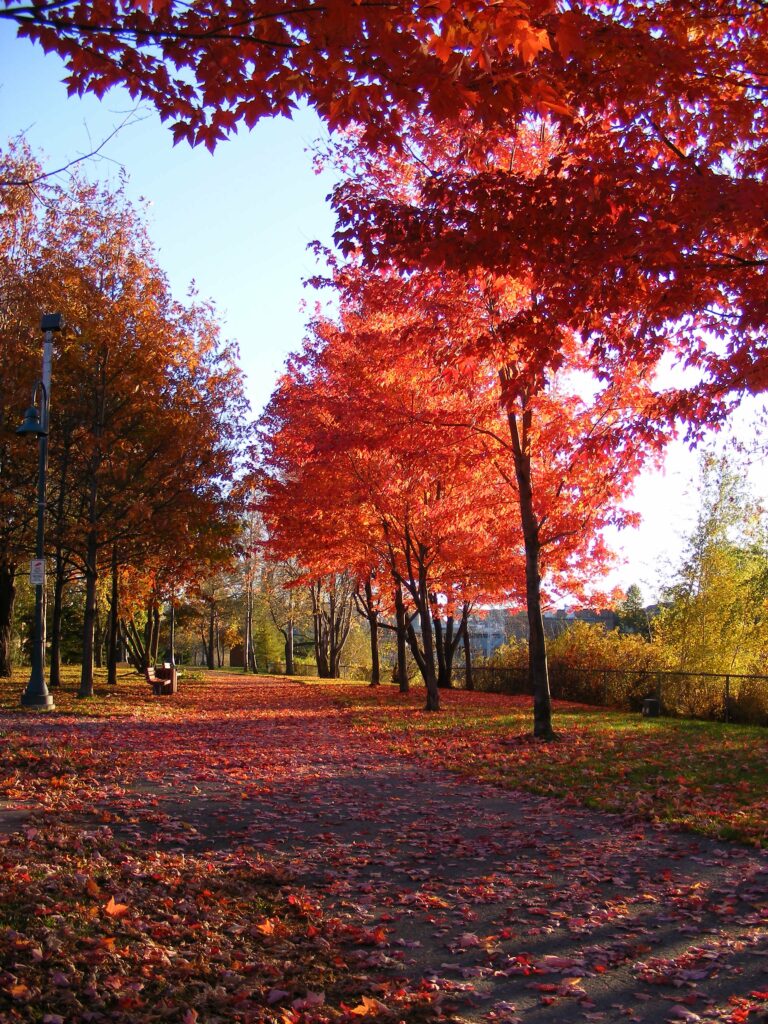 A dear sweet lady in our Ladies Sunday School class brought up this statement:
God is not only Good, but He is ONLY Good!
Pause for a moment and think about that comment. Is there anything, then, that can happen to you that won't be for your benefit? I'm not talking about repercussions from sin. I'm talking about those trials and tribulations that come your way, as in Job's case. No matter what you go through, remember that the Lord God of Heaven can ONLY do good because He is only Good. Do you get it? Now look at today's verse. Knowing that God is only Good, can you now see how He is gracious? Why? Because graciousness comes from good. Can you see how He is full of compassion? Someone who hates cannot be compassionate. Can you see how He is slow to anger and full of mercy? Oh my! Remember this when you are in the midst of trials. Know that since God is ONLY Good, He won't give you more than you can carry on your precious shoulders, Christian. He can't and won't do that. Why? Because He is only Good! 🙂
Day 25 – Needed Strength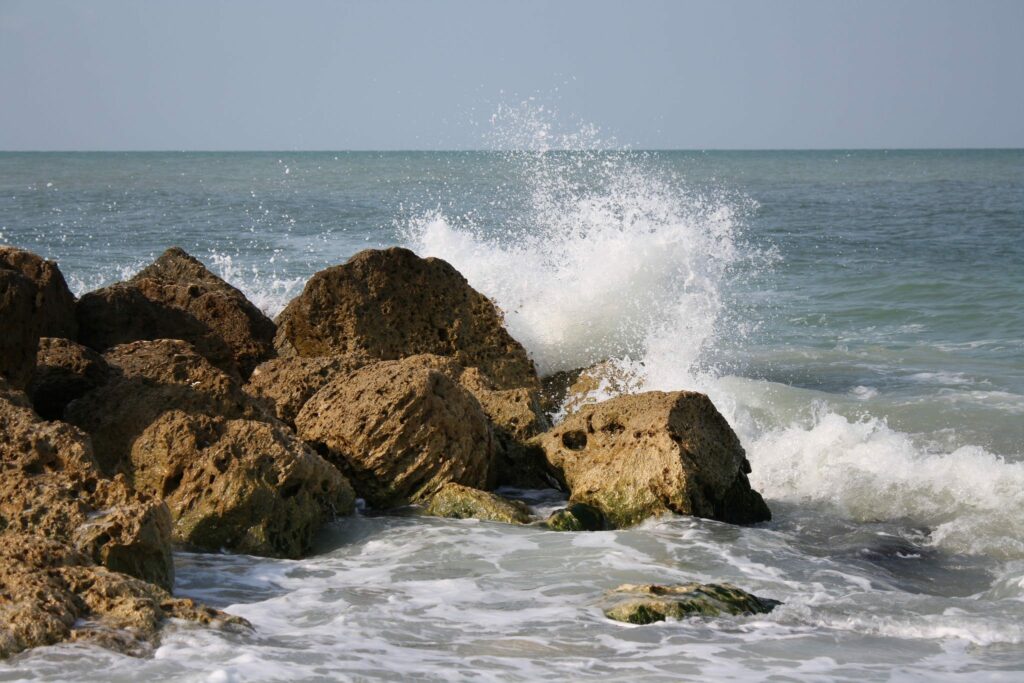 There are times in life where we reach a point where we just can't go on anymore. We are at the end of our rope and that's it! We realize that we cannot go on by our own strength. You've been there, haven't you? For years you've reached down deep inside you and pulled out every ounce of strength you had to make it through one more day.
Wouldn't you like to be able to go to the store and buy a can of strength right off the shelf? 🙂 I wish it would be that easy! But you can find super human strength right there in the privacy of your own home, dear Christian. Your Bible has verses just waiting to be read that will encourage your heart and give you exactly what you need … when you need it!
The Lord God is a compassionate God. He could destroy us in a heartbeat but His nature is such that He looks upon His creation like a father looks upon his child. God is merciful and sees our plight and is there to strengthen us.
What it takes, Christian, is taking time to read your Bible! It's a simple solution – the remedy awaits you! Encourage yourself and turn to the One who is able to give you that strength. Our Father won't give you more than you can bear! He will give you that much-needed strength to make it through one more day. Then tomorrow, you can ask Him all over again and He will supply your need. God is faithful and will not fail you!
Great is Thy Faithfulness

"Great is Thy faithfulness," O God my Father,
There is no shadow of turning with Thee;
Thou changest not, Thy compassions, they fail not
As Thou hast been Thou forever wilt be.

"Great is Thy faithfulness!" "Great is Thy faithfulness!"
Morning by morning new mercies I see;
All I have needed Thy hand hath provided—
"Great is Thy faithfulness," Lord, unto me!

Summer and winter, and springtime and harvest,
Sun, moon and stars in their courses above,
Join with all nature in manifold witness
To Thy great faithfulness, mercy and love.

Pardon for sin and a peace that endureth,
Thine own dear presence to cheer and to guide;
Strength for today and bright hope for tomorrow,
Blessings all mine, with ten thousand beside!
Day 26 – Are You Afraid Today?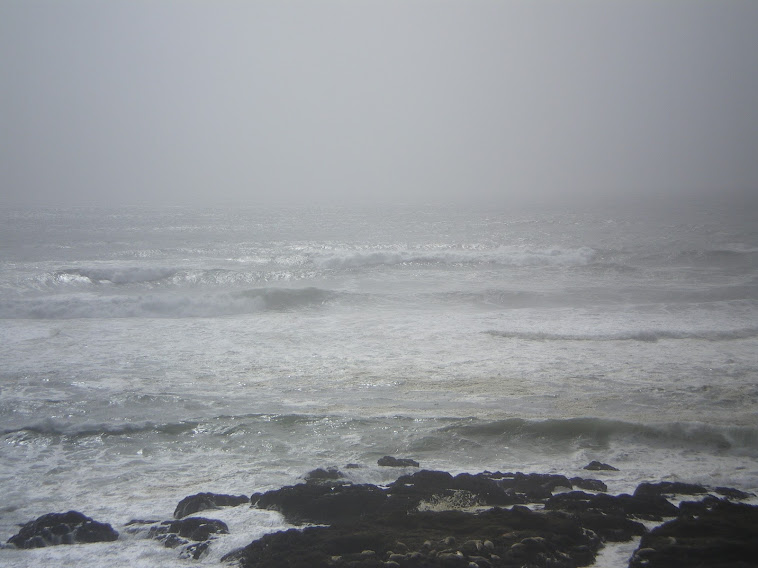 How many times do you stop and think about the Lord when your heart is gripped with fear? To many Christians, God is not the first thing that comes to mind. But He should be! What would happen to you if you heard that negative comments were made about you by your closest friend (your husband, parent, dear friend)? What would be the first thing to come to your mind? Would you deny that your friend ever made those comments because you trusted him/her? Or would you be quick to judge the situation as well as your friend? Most times, you would know beyond a shadow of a doubt that your spouse, or your friend, would never speak ill of you and, therefore, you would dismiss the situation.
Why then, can you not trust God? Would God do anything to harm you? Of course not. When we strive to walk in His will, everything that happens to us in the course of the day happens for a purpose: to bring glory to His Name!
We don't need to doubt – we don't need to be afraid of anything! No matter how unknown your future is, you are still God's child. God's eternal love is unconditional – He died for you while you were yet a sinner. That should speak volumes to your heart! He has your best interest in mind when He allows trials and tribulations to come your way. Think of Job for a moment. Job was put through the ringer, wasn't he? Yet he was not afraid and he trusted in the Lord.
God won't abandon you – He won't allow anything more than you can possibly bear. Don't be afraid. Praise Him in all things and acknowledge the blessings you have. That will put a new song on your lips and encourage your heart. Fear will simply vanish away! 🙂 It may try to creep back in but start the process over and praise Him!
Praise Him! Praise Him!

Praise Him! Praise Him! Jesus, our blessed Redeemer!
Sing, O Earth, His wonderful love proclaim!
Hail Him! Hail Him! Highest archangels in glory;
Strength and honor give to His holy Name!
Like a shepherd, Jesus will guard His children,
In His arms He carries them all day long.

Refrain:
Praise Him! Praise Him! Tell of His excellent greatness;
Praise Him! Praise Him! Ever in joyful song!

Praise Him! Praise Him! Jesus, our blessed Redeemer!
For our sins He suffered, and bled, and died.
He our Rock, our hope of eternal salvation,
Hail Him! Hail Him! Jesus the Crucified.
Sound His praises! Jesus who bore our sorrows,
Love unbounded, wonderful, deep and strong.

Praise Him! Praise Him! Jesus, our blessed Redeemer!
Heav'nly portals loud with hosannas ring!
Jesus, Savior, reigneth forever and ever;
Crown Him! Crown Him! Prophet, and Priest, and King!
Christ is coming! over the world victorious,
Pow'r and glory unto the Lord belong.
Day 27 – Satan's Discouragement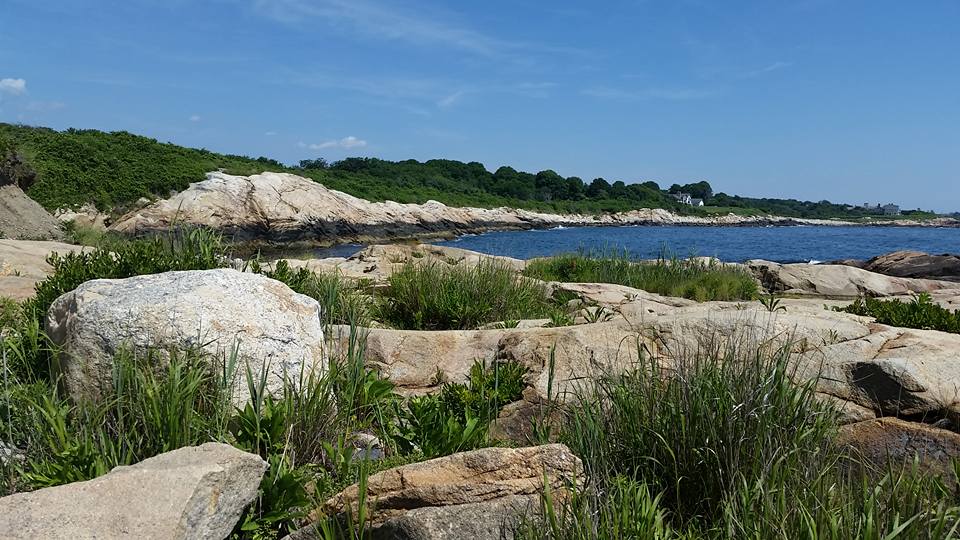 Does the child of God have a right to be discouraged? It's a good question. There are times that we allow ourselves a brief moment to sit in our pity party pool of tears. But normally, we snap out of it and move on. However, there are some good Christians out there who stay in their little pool a little too long. This is a dangerous place to be, Christian.
The Psalmist says that the Lord hears our cries and brings us out of our horrible pit and out of the miry clay. One cannot "hear" unless there's something TO hear, amen? There must be an action of crying out first. Therefore, this is conditional upon the child of God crying out to Him first. He then places us on a rock and establishes our goings. Furthermore, the Lord puts a new song in our mouth – rather than complaining of our discouragement, we have a new song of praise to Him. This is a testimony to the lost and a testimony to the weaker Christian. Notice that the byproduct of discouragement is fear and the byproduct of praise is trust in the Lord.
One thing we can definitely count on is that God already knows the outcome of our situation. He walks right there alongside us! And the best part is that He has promised that He will NOT fail us nor will He forsake us. Also notice that we are then exhorted that we shouldn't fear nor be discouraged! How can one fear or be discouraged if he truly believes that God WILL NOT fail him or forsake him?
Here's a wonderful little fable called, "Satan's Discouragement." It goes with today's devotional so well and I hope it helps you to see that discouragement serves no purpose but to bring glory to the devil. The total opposite, encouragement, brings glory to the Lord Almighty!
Satan's Discouragement

There's an old fable that says the Devil once held a sale and offered all the tools of his trade to anyone who would pay the price. The tools were spread out on the table and each one was labeled: hatred, malice, envy, despair, sickness, sensuality – all the weapons that everyone knows so well.

Off to one side lay a harmless-looking, wood-shaped instrument marked "discouragement." It was old and worn looking but it was priced far above the rest.

When asked the reason why, the Devil replied, "Because I can use this one so much more easily than the others. No one knows that it belongs to me, so with it I can open doors that are tightly bolted shut. Once I get inside I can use any tool that suits me best."
I stand amazed at how many traditional hymns are based on God's word! Isn't this one below just so appropriate for today's devotional? I hope you have been encouraged today, dear Christian!
Burdens Are Lifted at Calvary

Days are filled with sorrow and care,
Hearts are lonely and drear.
Burdens are lifted at Calvary,
Jesus is very near.

Burdens are lifted at Calvary, Calvary, Calvary;
Burdens are lifted at Calvary, Jesus is very near.
Day 28 – Our Helper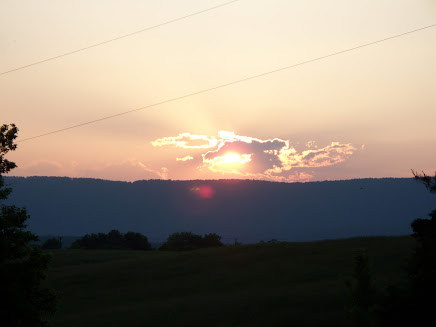 The storms of life happen to everyone. No one escapes it. The only difference is how one handles these storms. We can either moan and groan about a storm in our life or we can do what the Psalmist recommends.
Just reading today's passage in Psalms calms my spirit. God's precious words bring solace to a weary soul, doesn't it? The Psalmist tells us that God is our refuge. When we fret about the day's events or an upcoming battle, we should strive to run to our refuge. I picture a castle or some type of structure that is fortified and impervious to the enemy. God has chosen His words carefully and each word is in our Bible so we may glean and be encouraged. So it is no coincidence that God chose the word refuge. A refuge protects an individual from the enemy, the elements and anything harmful. Sometimes a refuge can be your spouse. But God clearly tells us here that He is to be our Refuge!
When we turn to Him during our trials, He promises us that we are now safe in His refuge, which is impenetrable, and He will protect us from the enemy. We are under His wings and protected from the elements and the enemy. Are you not encouraged, even now?
As if this weren't enough to be on shouting grounds, the Psalmist continues and says that the Lord is our strength! I'm no longer the young pup I used to be. Even when I was, my strength could not match His. I'm thankful that no matter what my strength levels are, I don't need to rely on my own but I can rely on God's strength. There is nothing too difficult for the Lord, Christian. Amen? Jeremiah 32:27 says, "Behold, I am the LORD, the God of all flesh: is there any thing too hard for me?" Amen and amen! No wonder the Psalmist was encouraged! I am encouraged! 🙂
So now, Christian, we are in His refuge (under His wings) and we don't have to face a trial in our own strength but can rely on His strength. As if this isn't enough, we can now count on God helping us through that trial. He will provide the solution – He will provide the way to overcome – He will provide whatever is necessary for us to survive the storm! It reminds me of "Footprints in the Sand" where we see that God carried the Christian when the Christian could not go on on his own. I've felt this way, many a time.
I praise the Lord that I can count Him as my Refuge, my Strength and my Helper. What encouragement that brings my soul today!!! Thank You, Father! To God be the glory, great things He hath done!
A Might Fortress Is Our God
Martin Luther (1483-1546)

A mighty fortress is our God, a bulwark never failing;
Our helper He, amid the flood of mortal ills prevailing:
For still our ancient foe doth seek to work us woe;
His craft and power are great, and, armed with cruel hate,
On earth is not his equal.
Day 29 – The Heavens Speak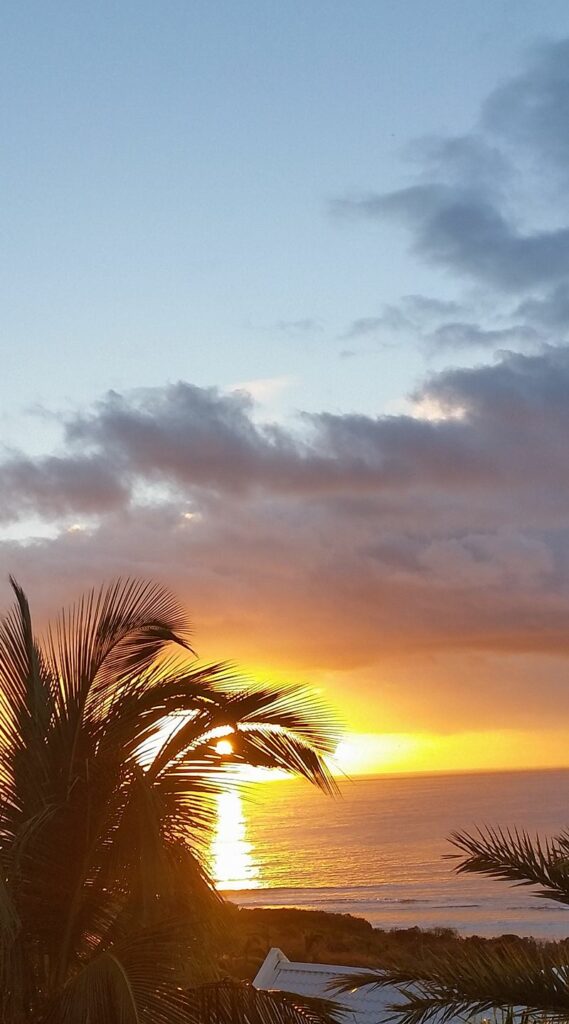 The same God who came to earth to take on our sin created the beauty that is all around us. The Bible tells us that just looking up at the skies reveals God to the heart of man. The native in the deepest jungles of Africa and South America see the same heavens as we do. It has always been in man's heart of hearts to search for a Creator. The heavens declare this Creator and man is without excuse. People wonder about the natives and how they can possibly get saved. When looking at these beautiful heavens and creation, a native will sense there is a Creator. When there is a fervent heart, the Lord will send a missionary to this native to lead him to Christ.
What a praise this is, actually. Our Lord and Saviour not only created all things but He reveals His nature to every man through that same creation. He puts that desire in every man's heart. God would not do anything contrary to His word. If man is created by Him, for Him, it stands to reason that Christ would do anything to draw man to Him. Amen?
All of creation waits anxiously for Christ's return. Yes, the heavens – animals – all creation!
Sing out, Christian! Declare with the heavens and all of Christ's creation in waiting anticipation for His return!! He will make all things new! Read Revelations, my friend! God wins in the end and His creation is brought into the beautiful Millennium period. Earth will once again be as Christ intended in the Garden of Eden. Look up! Our redemption draweth nigh! (Luke 21:28)
To God be the Glory

To God be the glory, great things He hath done,
So loved He the world that He gave us His Son,
Who yielded His life our redemption to win,
And opened the life-gate that all may go in.

Praise the Lord, praise the Lord,
Let the earth hear His voice;
Praise the Lord, praise the Lord,
Let the people rejoice;
Oh, come to the Father, through Jesus the Son,
And give Him the glory; great things He hath done.
Day 30 – God's GPS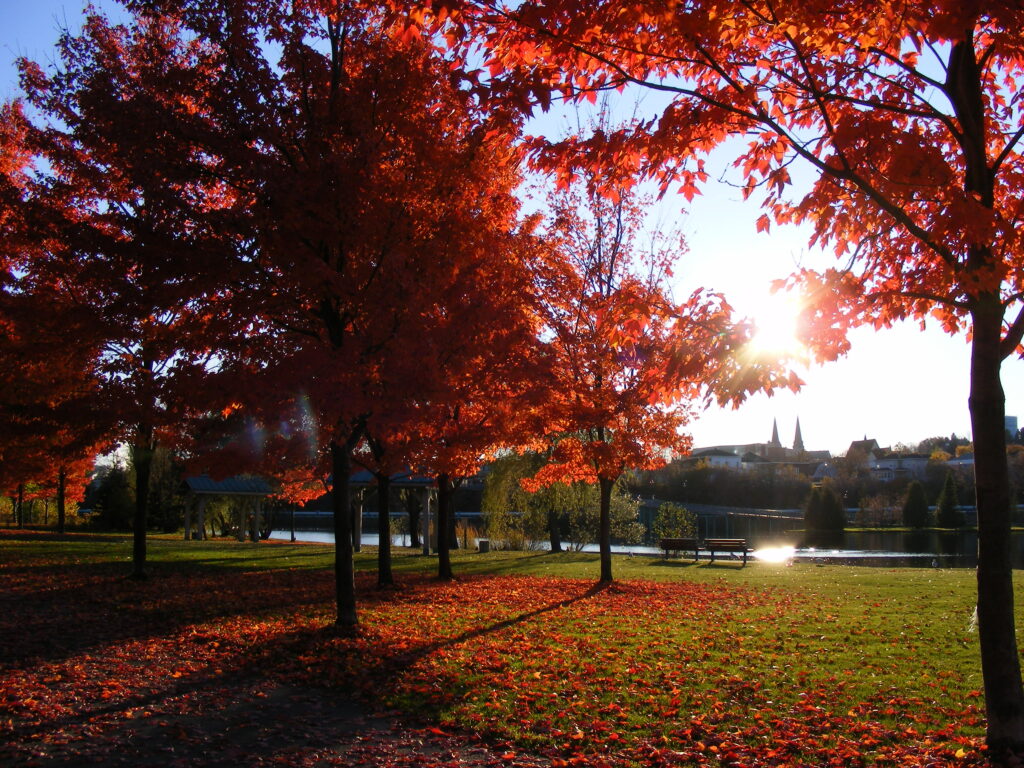 God left us His word to give us direction for the here and now as well as to instruct us for the future. Today's verse tells me that everything I need to direct me for today is in the blessed pages of my Bible. All I have to do is read it. "Thy word is a lamp unto my feet," – God wants to teach us and show us how to live according to His will today! "…and a light unto my path." – God wants to guide and direct us as we walk down life's pathway.
Everything we need is right there at our fingertips, Christian. Do you need to be encouraged?
Are you mourning at the loss of a loved one?
No matter what life throws your way, God has a word WITH direction for you! You're His child and He doesn't want you to stray onto a wrong path. He has given us the Light of the world (John 8:12) and a wonderful Teacher (Luke 12:12)!! 🙂