Ponderings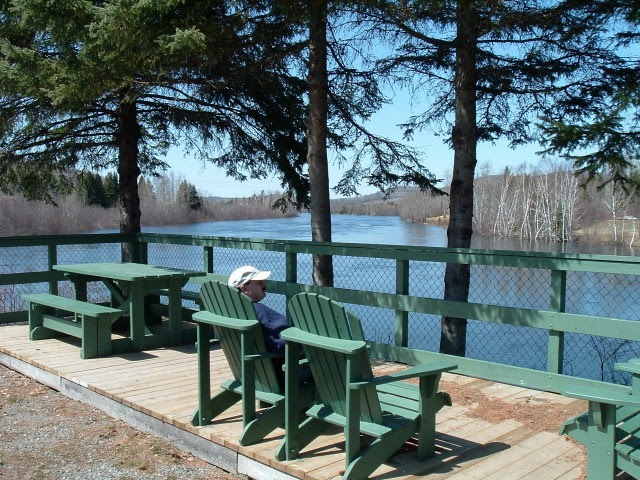 What do you think about when you do your devotions? Do you simply read and walk away? Or do you sit there and think about what you've just read? We should be walking away with something that will carry us through the day, don't you think? I wrote this 26-day devotional series beginning in 2013 and finished it in 2014. It covers various blessings from God's word. As you look at this picture, think on a Bible verse and really ponder over it. That is how we glean from God's Word. I pray it is a blessing to you!
Day 1 – Consider the Loaves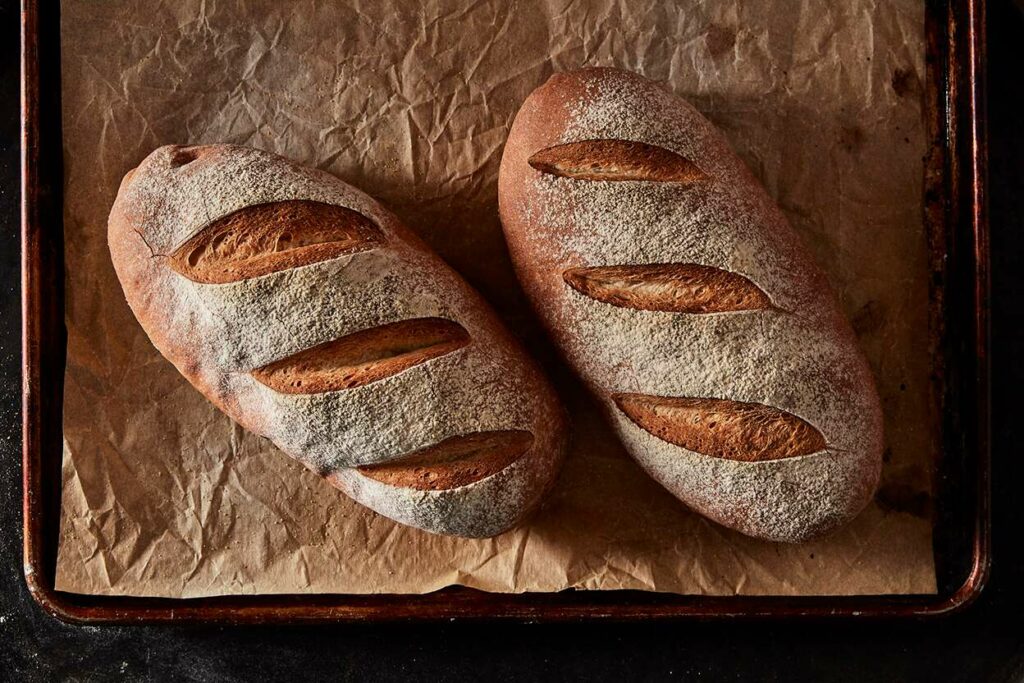 Before you sit in judgment over the disciples' forgetting Jesus' miracles, park here a while and think on your own life. How many times have you been through struggles? Did the Lord see you through them all? Did everything turn out OK? Things my not have turned out the way you planned. But you must admit … they turned out better.
Don't you want to kick yourself for doubting? I know I have been in that same boat (no pun intended). I forgot about the loaves! I forgot what the Lord did in my life – the miracles He performed – my heart was hardened and despair set in, much like the disciples in the boat.
But what did Jesus do? He encouraged them and performed yet another miracle! He never leaves us in our despair. When we sincerely seek Him through it all, He rewards us! 🙂
Day 2 – What's in the Heart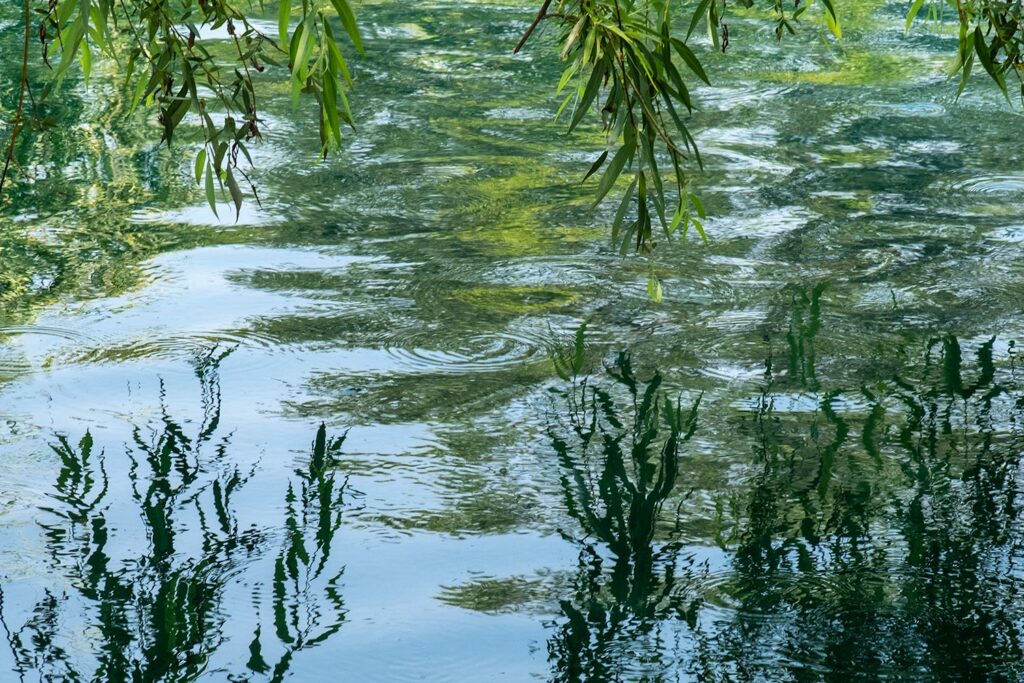 When you see your reflection in a mirror or in water, what do you really see? You don't see what's on the inside – you don't see your heart, correct? The Bible tells us that what's in the heart is displayed on the outside of our bodies. It shows on our face, it shows in our words and in our actions.
If your mirror could reveal what is in your heart this morning, what would you see? Would you see an ugly, sad, dark and empty reflection? Or, would you see a smile filled with Christ's love?
Sin creates a ripple in our heart's reflection. What was clear and beautiful in the eyes of the beholder, now becomes distorted. This picture is a perfect example of what sin can do in our lives. You can hardly see the beautiful clouds in the water – it's merely a mishmash. Sin distorts our testimony and changes it from Christ's reflection in us to something that is not recognizable – no longer revealing His beauty. Sin's effects are a slow process … at first there are no rippling effects and the picture appears perfect. However, as we continue in sin, the ripples (the repercussions of our sins) become greater and the reflection of Christ becomes more distorted. When ripples become waves from the storms of life, Christ is no longer evident.
Don't deceive yourself, Christian. You may think that dabbling in sin doesn't affect you, but it does. The devil deceives and is a father of lies. He will convince you that you're OK and will keep you out of the will of God. This world sees you just as today's Proverb describes. They see what's in your heart reflected on your face – your life – your character. Don't shame the Lord but glorify Him in your life. They won't be able to tell the difference between you and your Saviour! 🙂
Day 3 – The Following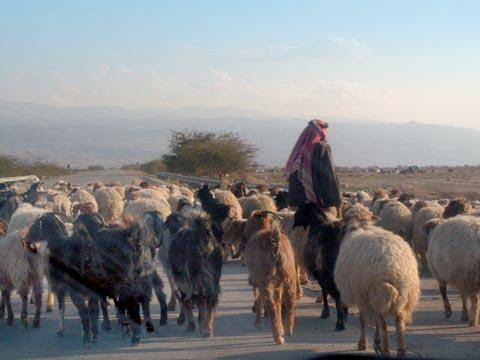 Sheep listen to only one person – their shepherd. If you need proof of that, search it out on the web and you'll be taken to videos of different people trying to call sheep to them. The sheep don't move until they hear their shepherd's voice. It's truly amazing! I love the fact that God used this analogy in the scriptures. Our Good Shepherd, Jesus Christ, is the only one who will lead us through the gates of heaven, my friend. There is only one way and that is through His birth, death and resurrection. His shed blood is the sacrificial offering for the penalty of our sins.
There are many out there that claim to have the words of life but they are charlatans trying to deceive you. Jesus said there is one way – He leads us to the way.
There is ONE Shepherd, ONE way … Jesus Christ, the Son of God … not Allah, not Budda, ONLY Jesus.
The Apostle Peter even said it in:
It's not rocket science but the god of this world (2 Cor. 4:4) has blinded mankind with diversity and tolerance. This is not scriptural. Jesus came to show us the way – it's in God's words for mankind – all we have to do is read those words and believe in faith that He is the One and only way.
Day 4 – Does it bother you?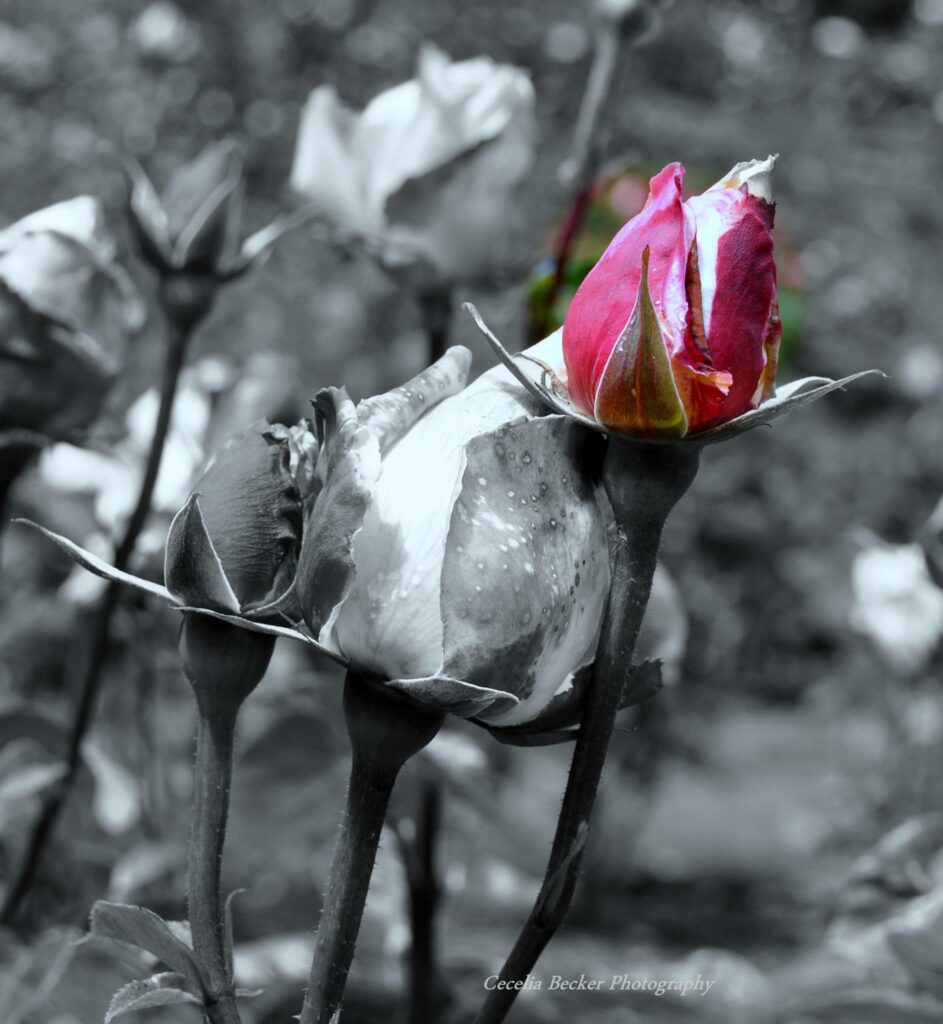 Do you care about God? Do you care what happens after death? Maybe you don't care at all. I pray you would take a few moments to read this anyway. Even if only one person reads this and accepts God's salvation through Christ, it will be worth the time spent writing it.
I am not here to pass judgment as it is not mine to pass. I merely want to share God's word with you so that you can know for yourself instead of leaving it in the hands of someone else.
God asks what it's going to take for you to proclaim that Jesus Christ is Lord of all? Jesus is God's covenant to us – His promise, if you will. Without believing in Jesus Christ, you have no covenant with God – you cannot claim His promise to you. You have no chance of heaven! (John 14:6)
God knows that going to church is just a chore for you – He knows that if you do go to church, it is only because it is your religious obligation. Your heart is really not into it. If you attend a church that doesn't use bibles in its services, then you are left to listen to what the priest/pastor/minister says … and just maybe you don't listen to that as well. You cast God's words behind you. Remember, you cannot fool God.
Does it bother you if someone steals in your presence? Do you find it amusing that the thief "got away with it"? This is never more true than watching the news after a natural disaster hits a community. Thieves have a field day looting stores – the cameras catch them laughing as they steal things – we saw this during the Hurricane Katrina news footage and the more recent riots in the streets. How appropriate is the above verse to those looters. God goes on to say that the sinner is likened to have partaken with adulterers. Are you an adulterer? Have you looked at another woman and lusted after her? If so, you have cheated on your spouse. Jesus said that even if you lusted after another in your mind, you are guilty of adultery! (Matthew 5:28)
Cursing is all around us today. It is nothing to hear God's name in vain in public places. Lest you think it doesn't matter, it is still one of the Ten Commandments. Don't think God will overlook cursing. The bible says that everything we say is being "recorded" in Heaven and will be held accountable to each of us. (Matthew 12:36) What about lying? Does your tongue frame deceit? This does not only refer to lying but also cheating. There are many who deceive and cheat people out there today. Have you sold a car to someone and not divulged everything that was wrong with it? You are in essence lying. You are also breaking one of the Ten Commandments.
You may have thought that slandering your family wasn't a big deal. God thinks differently. Just read on.
What things is God speaking of here? (1) Not listening or heeding to God's instructions in the bible (2) Stealing (3) Adultery (4) Blaspheming God (5) Lying and cheating, and (6) blaspheming and slandering your own brother. Have you done any of these things? I know that I had committed several of these things! We're not alone – most people have!
Unless you listen to God's word, God will tear you in pieces. You won't be able to hide anything from God when you stand before Him after you die. None of your friends will be there to protect you or save you from this event. I remember saying that I would meet my friends in Hell and we'd have a good time there together. Not according to God's word I won't! That was just foolish talking on my part because I had no idea where I was going so I hid behind my ignorance.
Whoso offereth praise glorifieth me: and to him that ordereth his conversation aright will I shew the salvation of God. (Psalm 50:23)
Anyone who desires to know about God will not go unrewarded. God will reward that person by showing him/her the truth and how to be saved from the wrath to come. The bible says: Jesus saith unto him, I am the way, the truth, and the life: no man cometh unto the Father, but by me. (John 14:6) The bible does not say that you can go to the Father in Heaven by Allah. The Bible does not say that you can go to the Father in Heaven by Buddah. The Bible does not say that you can go to the Father in Heaven by Joseph Smith. The Bible does not say that you can go to the Father in Heaven by any church for that matter. It is through Jesus Christ alone. Please take a moment and read the following verses with an open heart and mind:
There is nothing you can do to get to Heaven. It is impossible for us to stop sinning! IMPOSSIBLE! If it were so, Christ would not have had to die a bloody and horrible death on the cross!
After Adam and Eve sinned, that sin nature was passed on to everyone born after that. God did not make Adam and Eve that way. They were made perfect and without sin. But God did not create robots who could make no choices in life and nor did He create someone without a will of their own. He created man to think for himself. Unfortunately for us, Adam and Eve's sin has left all of mankind with a choice. Do we admit that we cannot stop sinning and, therefore, are doomed to eternity in Hell? Eternity is too long and Hell is too hot for you to shrug this away, my friend.
It broke God's heart so much when His creation could not stop sinning! Even His chosen people, the Jews, could not stop, despite the Ten Commandments, their sacrifices of spotless lambs, and the laws that had been created to rule them. It was this compassion and broken heart that led God to send Jesus Christ, His Son, to die for us. The Scriptures say that without the shedding of blood, there is not remission of sin. (Matthew 26:28, Romans 3:25, Hebrews 9:22) Therefore, a perfect Lamb, Jesus Christ the Son of God, left His throne in Heaven to take on human form. Why this method? Jesus did this so that He could feel what we feel as human beings. He could experience the temptations but never sin. This made Him the perfect, sinless Lamb who would be sacrificed for all mankind. Those other lambs were but mere symbols of what was to come when Christ came. He finished that requirement by being the final sacrifice, one sacrifice for all! (Hebrews 10:10)
Jesus Christ's work did not stop there. Not only did He die, but He arose from the dead three days later! A few weeks later, He ascended into Heaven and is waiting to come back in the air to take born-again Christians to Heaven! If you read the verses and you have allowed the Holy Spirit of God to prick your heart, won't you please pray and ask God to forgive you? Accept His Son's perfect sacrifice for your sins. Repent of your life style and change directions. If you are a thief, steal no more – if you are an adulterer, do it no more, etc. If you pray these things with a sincere heart, God will hear you and save you. He knows whether or not you are sincere. As a result, you will be born again – a brand new beginning – a brand new nature! Your sins will be forgiven and the weight of your sin's debt will be lifted from you! You will now be a child of God! A child of God begins to change immediately. The desires to curse, lie, cheat, steal, commit adultery, etc. will either be completely taken away or will diminish drastically.
A Christian is not sinless but a Christian should sin less with each passing day as he yields himself to the convicting work of the Holy Spirit in his life. Read your bible faithfully every day – not just a verse or two – but really read and you will be fed God's holy word! Look at the tab at the top of this blog for new believers and start there. Find a good Bible believing church that preaches God's word without compromise.
I pray that this post has been a blessing to someone today! If so, please share your blessing by posting a comment!
Father in Heaven, I lift up this blog to You today and pray that Your Spirit would direct someone here who would read it and his/her heart would be convicted. Father, I beg You for a soul to be won as a result of this labor to bring honor and glory to You. I ask these things in Jesus' precious Name. Amen.
Day 5 – Our Speech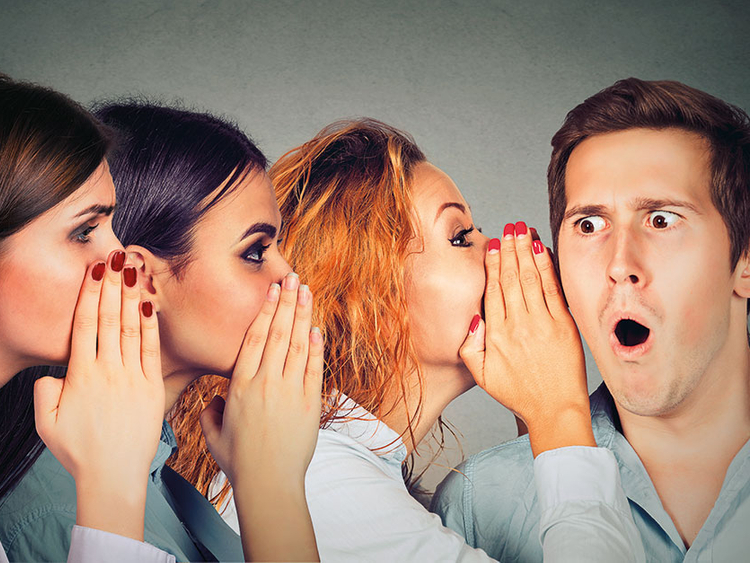 Our tongue is little in comparison to the rest of our body but it sure can be a sharp little tool if it is not trained! (James 3:10) One minute it can praise God and the next minute it can gossip about another!
So how can we train our tongue? (Psalm 39:1) Firstly, we must change the condition of the heart, amen? (Luke 6:45) Starting the day with the words from Psalm 19:14 is an excellent beginning 🙂 When my heart is right, the words coming from my lips will be also.
As I read today's text, the Lord impressed upon my heart Colossians 4:6 – my speech should be seasoned with salt. Just what is the purpose of salt in our lives? Why would the Lord use this analogy? Meditating on the little word salt and comparing it to our everyday life opened this part of scripture so much more. I don't know about you, but I really get more out my reading when analogies are used. The Lord sure knows His creation 🙂 He knows we learn better with real life applications. So what does salt actually do for us?
(1) It adds flavor to food – Again, Colossians 4:6 says my speech should be "seasoned" with salt. We all know what food tastes like when too much salt is added. It's just not edible! But the right amount of salt makes food taste awesome! So does my speech add flavor to a conversation? Do I contribute something from God's Word when someone opens their heart to me? When someone comes to me discouraged, do I have the right words to encourage them? (Psalm 19:14) We should strive to share verses with everyone we talk to, saved or unsaved, and add flavor to our conversations. Remember, God promises that His Word will not go out void. On the flip side, salt is also used to cause someone to vomit when poison has been swallowed. Do your words cause a Christian to fall? You literally have caused them to spiritually vomit … think about it!
(2) To preserve food – Do your words preserve? There are lost souls everywhere and their souls need to be preserved, if you will. They need to hear the Gospel and they need to hear it with "flavor." (John 6:68) We have the words of life and they are lost! Do you see a Christian friend heading toward distruction? That friend needs to be preserved – that friend needs you to love her and show her through the scriptures what she is doing wrong. I am close to two dear ladies and both are not hesitant in preserving me 🙂 They would rather see me living for the Lord than to stray and be chastised. That is a characteristic of a good friend!
(3) To heal open sores – We have all gargled with salt water at one time or another. It helps to heal mouth sores. Do your words bring comfort and healing? (Proverbs 12:18) To the lost, your words should be the Gospel. (John 6:68) To the saved, your words should be full of mercy rather than judgment. (Luke 6:36) We say that we love the sinner yet hate the sin – do we really ? We need to remember that we all are sinners. (Romans 7:24) Not one day goes by that we are not tempted and sin because of it. So who are we to consider ourselves better than the one who has fallen? We are told to love one another – only then will our words bring healing to those who are hurting!
Our goal should be to draw others to the scriptures. (Acts 8:31) Just as salt causes us to thirst and to heal, so should our speech be to others. God's words will not return to us void – He promises us this! (Isaiah 55:11) Every time I look at a salt shaker, you can be sure I look at it differently! 🙂
Day 6 – The Past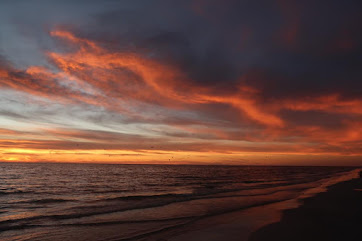 Falling away from the faith happens … it happens to all of us at some point. The key to this statement is this: Do you "stay" fallen?
To the true believer, the Holy Spirit has a way of poking and prodding our conscience. If fact, He does this so much that we just can't live with ourselves. Our guilty conscience gets the best of us and we finally succumb to the Spirit's calling. What sweet surrender it is, indeed! 🙂
Praise the Lord for His word – it is a living and breathing Book! In its precious pages are forgiveness and restoration! You can glance over the same verse 100 times and that verse does not pertain to your life. But one day, that verse comes to life with meaning because a circumstance has arisen and God has breathed upon you the life of His word!
Just think about it, God is faithful even when we're not. He is just, even when we're not. He forgives us and, better still, He cleanses us! Do you understand that, Christian? He cleanses us … He bathes us in Christ's righteousness! Praise Him!!!
God will NOT remember our sins … we are cleansed … we are bathed in the righteousness of Christ! Thank You, Lord God, my Redeemer!
Day 7 – Faint Not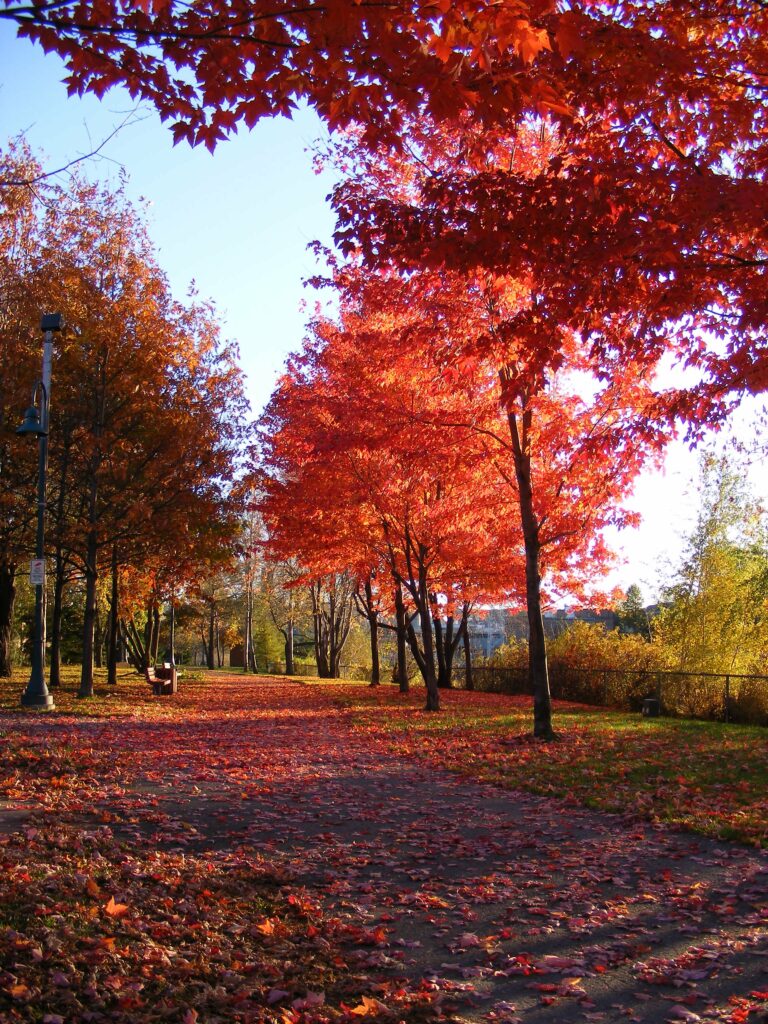 When I look at this picture, I can truly say that I've been there – at the end of my spiritual rope – looking at life's circumstances and losing trust in my Saviour. It's hard to admit but I doubt very much that I am alone in the Christian world. Times got hard – my eyes looked at my circumstances instead of looking to Christ, the Author and Finisher of my faith.
He was there at the beginning of my faith – after all, it was His death – His blood that covered my horrible sin! He was there when I first believed and He is there through His Holy Spirit every minute of my life. It is when I take my eyes of Him and place them on my circumstances that I begin to stumble. I get weary and then I faint along my spiritual path.
Why do we do this to ourselves? It's so much easier to simply keep our eyes on Christ and live day by day through His word. When we're not in the word of God, we become weak and faint. God's words are fuel for the day … get fueled up for your day, Christian. READ … be encouraged … be convicted to the point of repentance … live day by day in Christ!
Day 8 – Biggest Mistake of Your Life!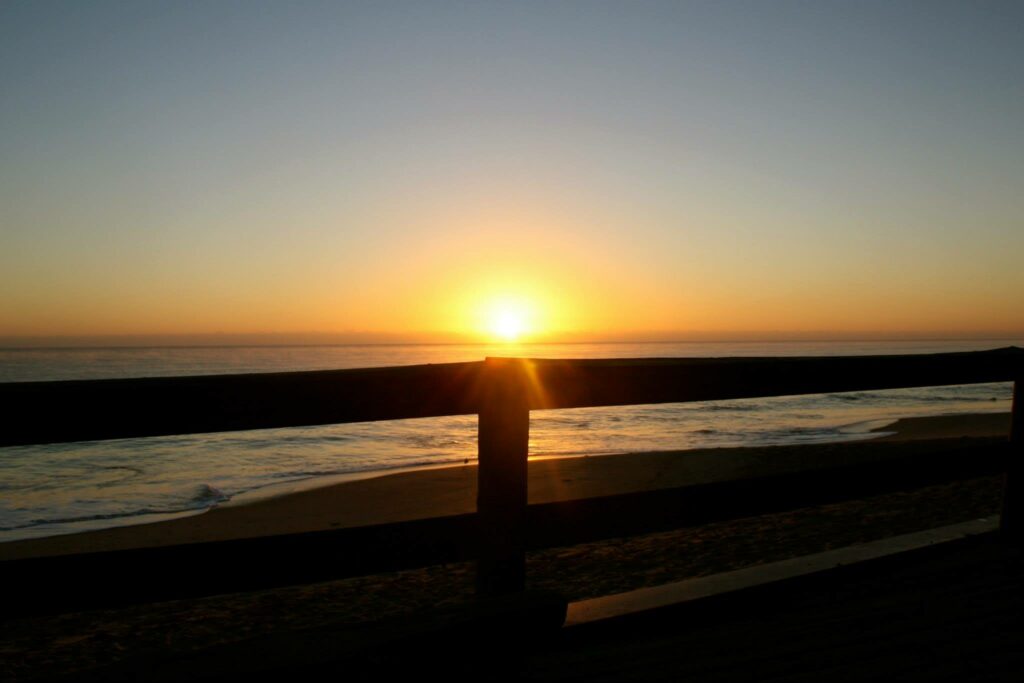 God's word is not only living but it is powerful! Jesus told the Sadducees that they were making a mistake because they didn't know (understand) the scriptures! But Jesus did end there? No! He went on to say they didn't know the power of God. God's words have the power to save … His words are powerful and guide one to salvation.
There is nothing more miraculous than the change that occurs after a person accepts Jesus Christ as his/her Saviour! The Bible speaks of that change in 2 Corinthians 5:17.
Have you experienced this change in your life? Did you get saved only to keep living your life in the same way? There's a problem if you did … you didn't experience the power of God's word! You read it, you heard it, you may have even had an "experience" that produced temporary elation. But what about the long-term effects? Were there any? Did that experience result in permanent change as it relates to sin in your life? If you were a shoplifter, did you stop? If you were a chronic liar, did you find yourself under great conviction afterwards? If you were addicted to pornography, did you stop? If not, you did not experience the true salvation spoken of in the scriptures. The scriptures say that those old sinful ways of yours pass away. Some pass away immediately … other sins are a challenge but God sees you through with the power of His Holy Spirit and the scriptures.
Your relationship with God is now new and alive – your old ways are gone and behold new thoughts and ideas have entered in. These thoughts and ideas come from God's powerful words in the Bible. They produce a change – they produce a desire to change. They produce a new person!
You may not be sinless, Christian, but you will most certainly sin LESS! Your desire will be to follow Christ, not your old life. AND when you DO sin, you fall under extreme conviction and desire to make things right with your Saviour! If you cannot say this is true in your life, then you did not repent of your sin. Repentance brings about the change. Saying you're sorry doesn't necessarily come from repentance. A thief can say he's sorry but if he continues to steal, he did NOT repent. A repentant thief will steal no more … an repentant adulterer will abandon his sin and become a faithful husband … a repentant liar will lie no more. THIS is change … this is truly the renewed life life that Jesus spoke of in John 3:3 – being born again is depicted in the old sinful man being saved from his sin and coming out a changed and renewed man!
Day 9 – Cleaving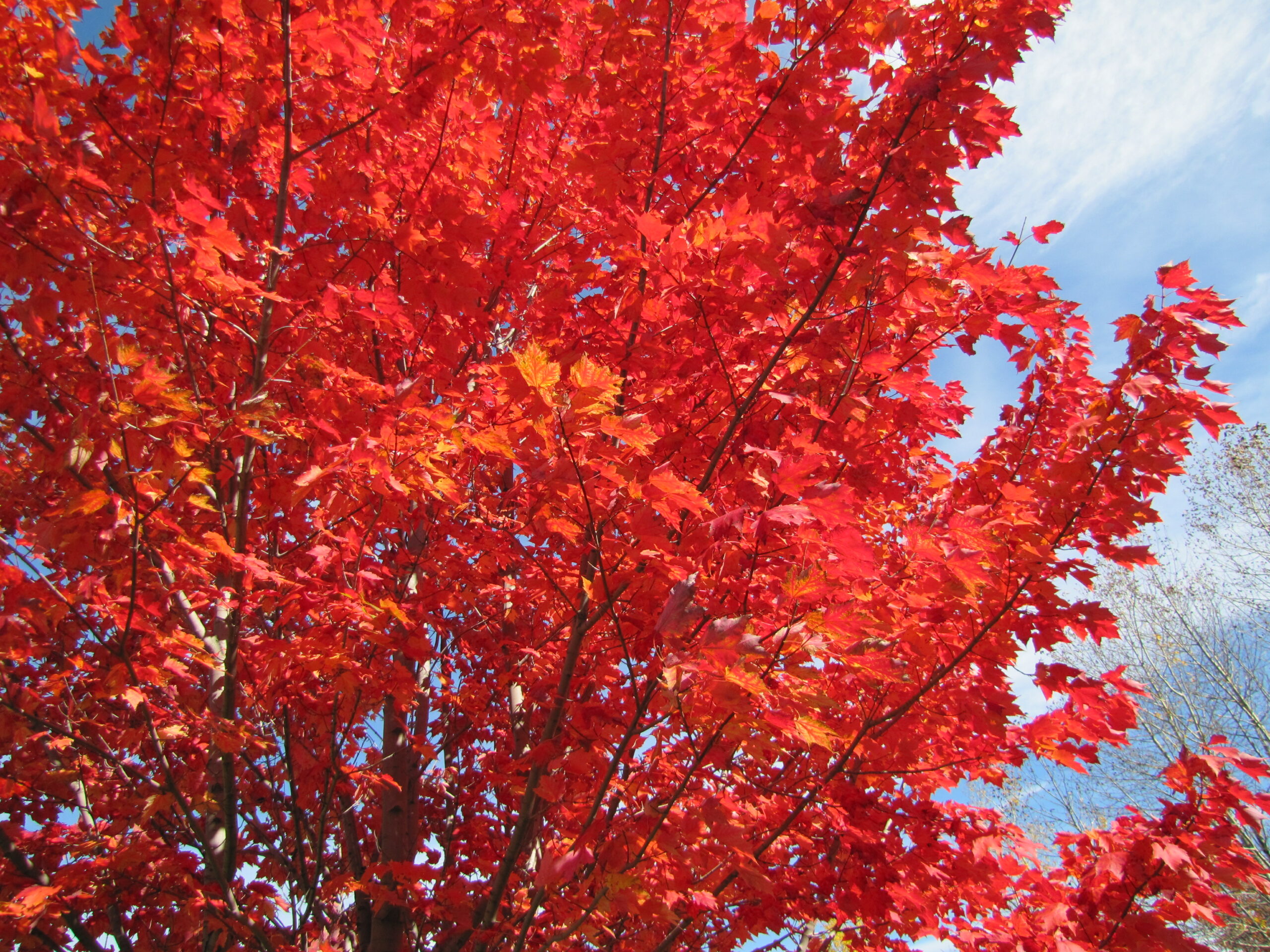 Noah Webster's 1828 Dictionary defines cleave as:
"To unite or be united closely in interest or affection; to adhere with strong attachment."
Love is not only a display of affection but is an action as well. When we love, we put that love on display through our actions, amen? You can't love someone and not do anything for that person. It's our natural desire to show our love through our actions.
Ruth showed that love toward her mother in law in one of the most wonderful ways. Ruth "adhered" to her mother in law. She showed her love and devotion by following her wherever she would go. Ruth was willing to abandon everything she had learned as a child for the sake of her mother in law! Ruth's devotion went all the way to Naomi's faith – Ruth wanted to follow her anywhere!
Would I have done this? In my brain, I would have thought that there were too many "what if's" to worry about in a situation like that. After all, how many women do you know would follow their mother in law and not their very own family? It's something to think about. Naomi's faith left such an impression with Ruth that Ruth wanted to follow her to an unknown place. Is my faith that evident that others would follow me anywhere?
Ruth's devotion to her mother in law produced great results. Sometimes it takes years – even generations – to see those results. But Ruth was rewarded in her lifetime for such devotion and love. It's a great lesson for us. What we do now may affect our grandchildren. What we do now may not even show up for hundreds of years. This was also true in Ruth's life. Yes, she was blessed with a wonderful husband in Boaz. But look at how it affected her future!
God rewarded her love and devotion by allowing Christ to come from her Gentile lineage! Our Saviour chose Ruth! Wow!
Who would have thought that love and devotion would be rewarded in this manner? I'm sure this went far and beyond Ruth's wildest dream!
Think about it … what we produce now, spiritually speaking, not only has an effect on us but also on our families … and years down the road. We don't know what will happen but wouldn't you like to be remembered for being devoted to the Lord in the same manner Ruth was devoted? It's never too late to start … jump in with both feet and commit your ways to the Lord.
Day 10 – Patience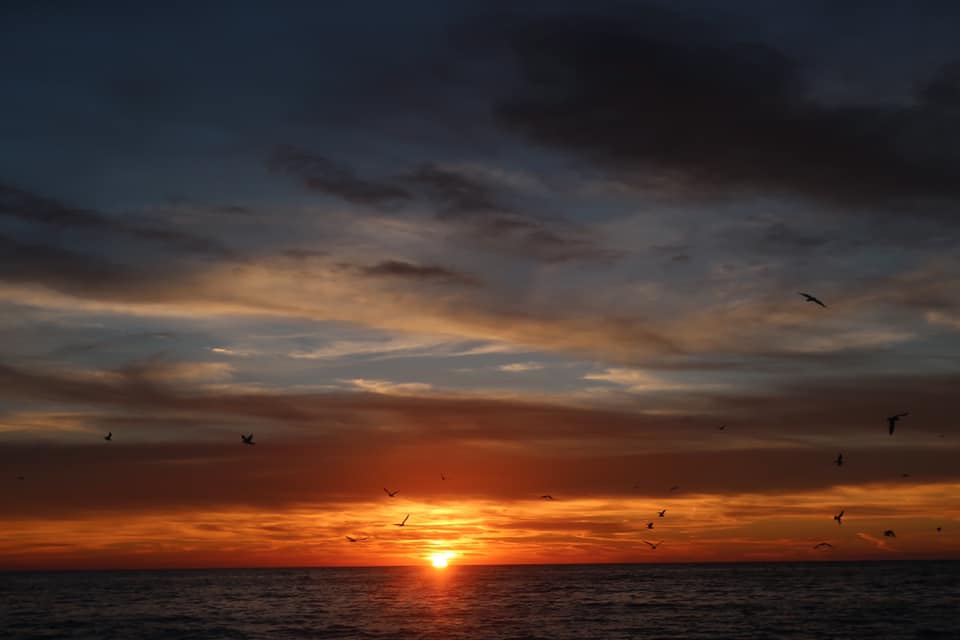 Being patient in our "ministry for the Lord" is not always an easy thing. What is our ministry? It's not always a job, like a Pastor. It is our path in life. For example, someone who has been through cancer can help others who are going through cancer. Someone who has lost a child can help someone else who has lost a child. Our life's trials are a gift – a gift that we can share with others by helping them! Yes, we tend to get weary at times. James encourages us to continue being patient – patient in our work – patient with our brothers and sisters in Christ – patient with being persecuted for righteousness sake.
Through our trials, we build patience, understanding, compassion – our hearts become established in the Lord. As we learn to immediately turn to the Lord in our time of need, we are able to teach another to do so. We are able to find our comfort, hope and peace in Him! How many Christians have you known who are going through major trials yet you see them surrounded by peace? This is that peace which cannot be explained!
As we await the Lord's return for us, let's strive to keep our hearts established and firm on Him! Let's share this gift we have received as a result of our trials!! Don't give up, Christian!! Christ is near!
Day 11 – Faith
Faith is like electricity. You can't see it, but you can see the light. The proof is in the by-product and end result!
Day 12 – In Our Midst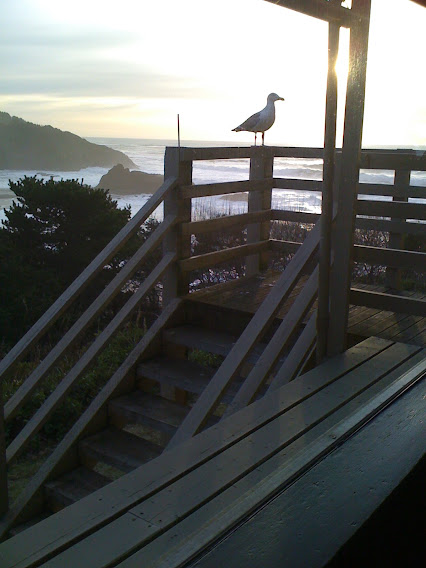 Oh praise the Lord that our Lord and Saviour is right there with us, in our midst!
How can we be discouraged when our Lord and Saviour loves us this much and makes these types of promises to us? He says He will hold us up in these times! He actually rejoices over us with joy! This personalizes our relationship with Him!!! Our Emmanuel is always with us!
Thank You, Lord!
Day 13 – Time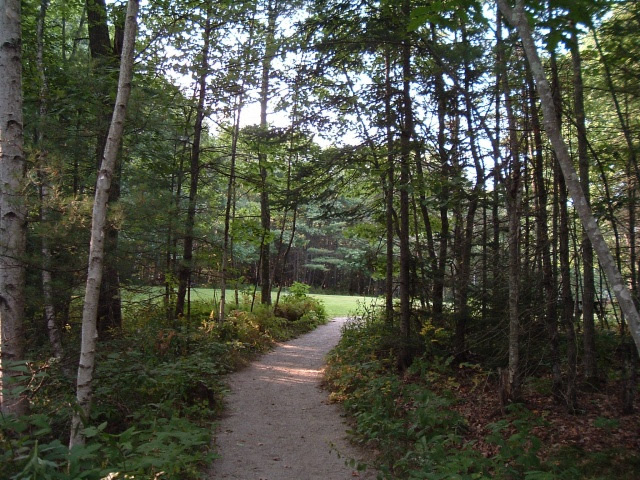 When we find ourselves side tracked and spiritually distracted, we can trace our actions back to the amount of time we spent in God's Word along the way. When we're on track, we are in tune with His Word – our path is lit by it and we see clearly. This can't be any more true than when we go through a physical trial. Rather than blaming God for our plight, we rejoice in His goodness and mercy!
Today's picture gives us insight as to what is meant by this. Notice that where I was standing when I took this picture, there was less light than at the end of the path. When we spend time in the Word of God, we are able to see more clearly because He illuminates us and the Holy Spirit reveals God's will to us.
The amount of time spent in the Word will directly reflect in our ability to cope with life's curves!
Day 14 – Blessed Peace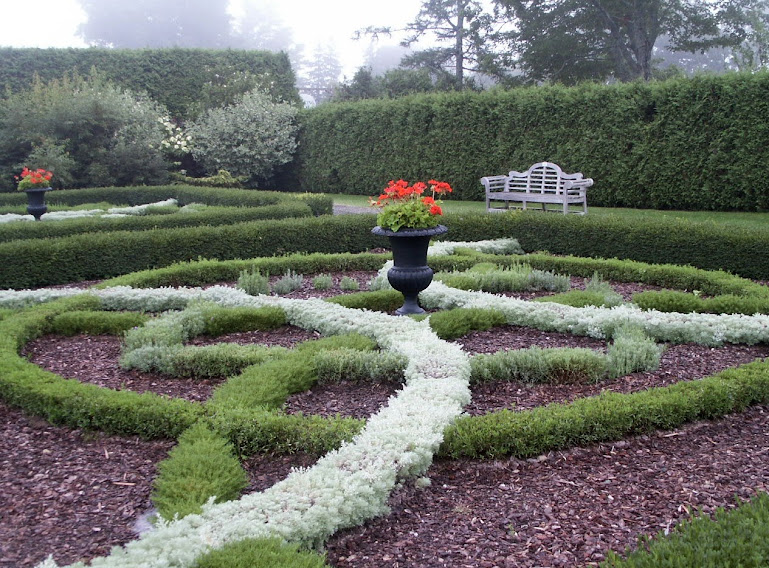 What kind of peace does this world have to offer? It comes disguised in materialism. However, "things" bring only temporary happiness. There is no permanent joy in "things." They do not bring peace at all. In fact, the more stuff we have, the more we have to worry about. Isn't it a conundrum?
Our precious Saviour is the only one who can truly give this peace and joy – and His comes with a guarantee of eternal life! What blessings! One can be in the middle of a spiritual battle, a physical ailment, or an emotional struggle – but yet, peace surrounds them like a warm blanket! Christ knows what we are going through every step of the way. As we ache when our children are hurting, so does He. He is always waiting to comfort us!
Let Christ work in your heart. There's no reason to be caught up in worry and stress. Reach out to Him for the peace which is beyond your comprehension!!
Day 15 – Strength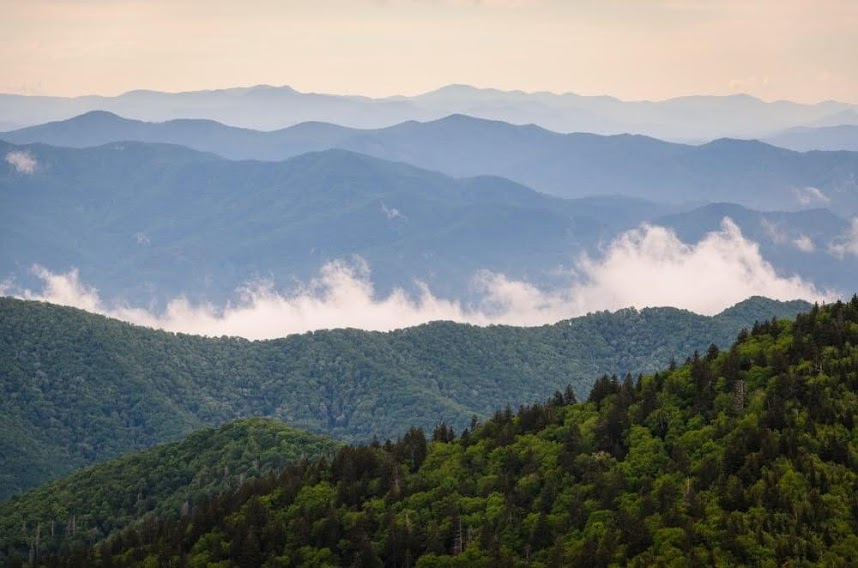 Oh that we would allow God to be our strength and shield in 2010! Let's dedicate ourselves to this very thing this year. Why? Because the Psalmist explains that when his heart trusted in the Lord, he was helped! Who doesn't want help from the Master Creator? No wonder the Psalmist continued and said that his heart rejoiced and he sang praises because of the Lord's help!
Each of us is going to go through difficult times this year. There can be no denying it. Instead of fretting, turn to the One who can actually help! Turn to the One who has been to the future and knows the outcome. Turn to the One who can lead you through His Word to comforting words. What you read in God's Word today will be exactly what you need for tomorrow. God loves you that much!
Day 16 – Don't Be Afraid!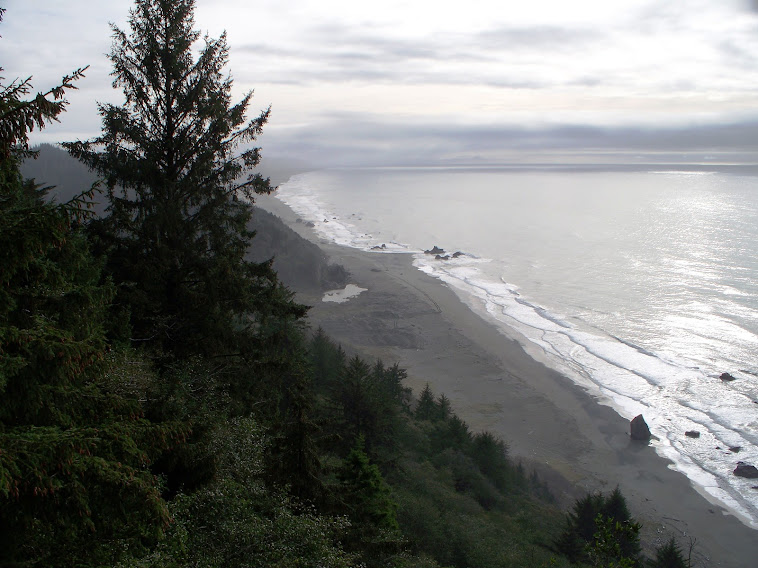 Have you ever been in a situation where you prayed a similar prayer?
Lord, there's a storm brewing and I can't see through it to know how it's going to come out. But Father, I know that You are with me and I know that You can calm those storms with just a word. I pray, Father, that You would guide me and help me to be a good testimony to those around me so they can see that You are with me!"
Just know, dear Christian, we do not go through the storms of life by ourselves. God has given us His Word – He has given us family and friends – He has given us the Holy Spirit who is within us and revealing God's Word to us as He speaks to us. We are not alone! Ole slew foot, the devil, can stir up the storms all he wants. But we know that the Creator Himself is there with us and will not abandon us.
So what does the Lord tell us to do during these storms? He says to be strong, of good courage and not to fear! Our God, the One and only, has made a promise to us that He will not forsake us. So much so, that He has told us more than just this once in His Word:
I don't know about you, but God knows the frailty of man! In Bible numbers, man's number is six. God placed this promise to His creation six times in His Word. Does this not encourage your spirit this morning? God cares for us and loves us so much that He has made a promise to us – He's always with us and He will never forsake us!
Be encouraged today, my friend! Thank You, Father, for Your precious Word to encourage our hearts!
Day 17 – Shelter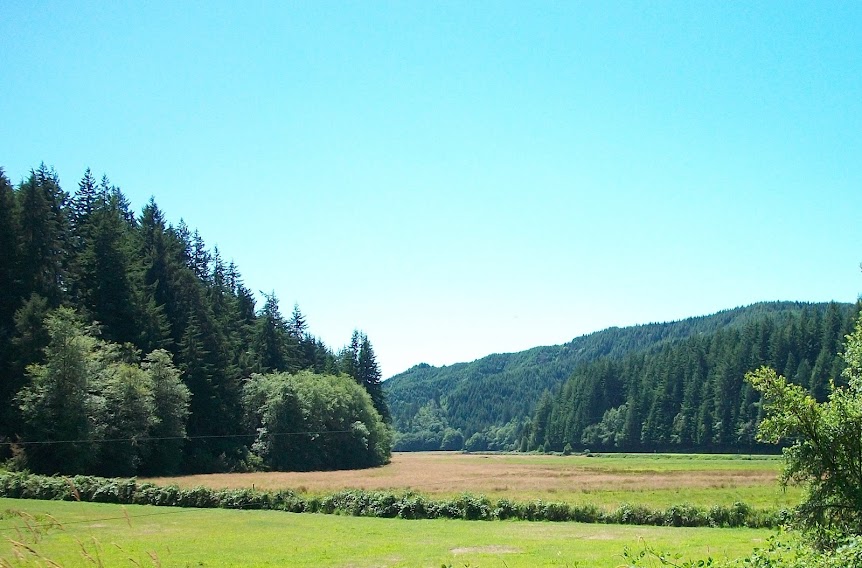 Shelter – Kate Plourde
Lord open up my eyes
To behold Your wondrous skies
Keep my thoughts fixed on You
That I may walk in ways of truth
Refrain
You are my hiding place
In Your Word I seek your face
I hide it in my heart
And from it I'll not depart
Teach me to turn away
From those paths that lead astray
Resting in Your shelter
And there I find peacefulness
Refrain
You are my hiding place
In Your Word I seek your face
I hide it in my heart
And from it I'll not depart
Day 18 – The Rock that is Higher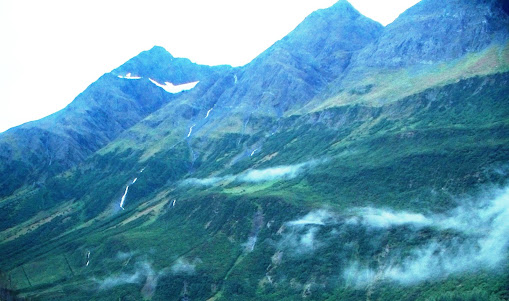 From my porch the tears flow as the rain
I wonder when they will end
Forlorn, deserted, forsaken
When will my groanings be silenced
So I continue to cry out
Believing that You will hear
As I beg for reprieve from this testing
A glimmer, a trace of expectation
Alas, hope springs from despair
Creeping in like a flickering candle
Bringing in light through the darkness
And flooding my heart with Son shine
My path becomes clearer with each step
As I walk to my harbor of rest
And meet with the Healer of my soul
At that Rock that is higher than I
Kate Plourde
Day 19 – Shelter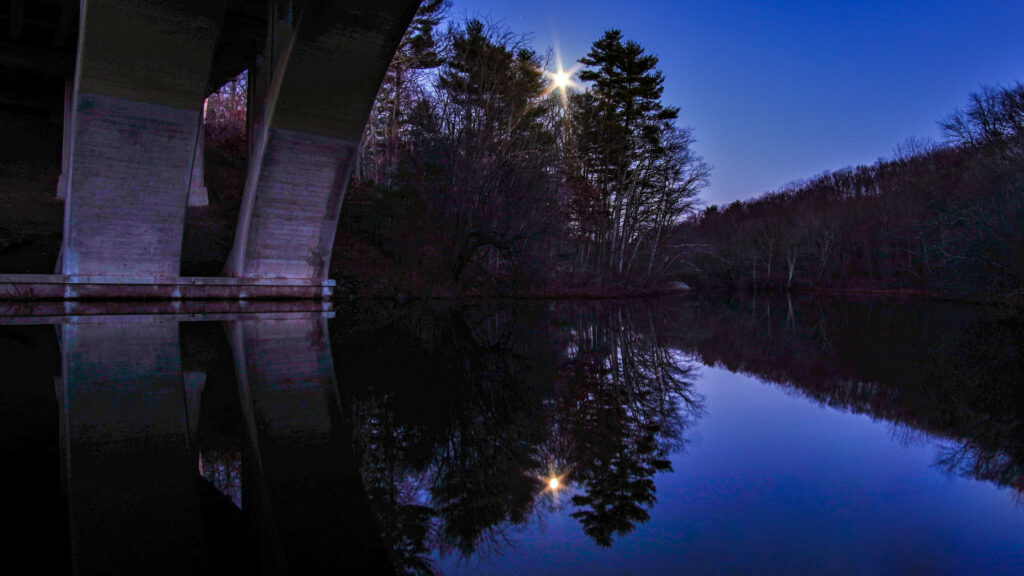 Lord open up my eyes
To behold Your wondrous skies
Keep my thoughts fixed on You
That I may walk in ways of truth
Refrain
You are my hiding place
In Your Word I seek your face
I hide it in my heart
And from it I'll not depart
Teach me to turn away
From those paths that lead astray
Resting in Your shelter
And there I find peacefulness
Refrain
You are my hiding place
In Your Word I seek your face
I hide it in my heart
And from it I'll not depart
Day 20 – The Lord is my…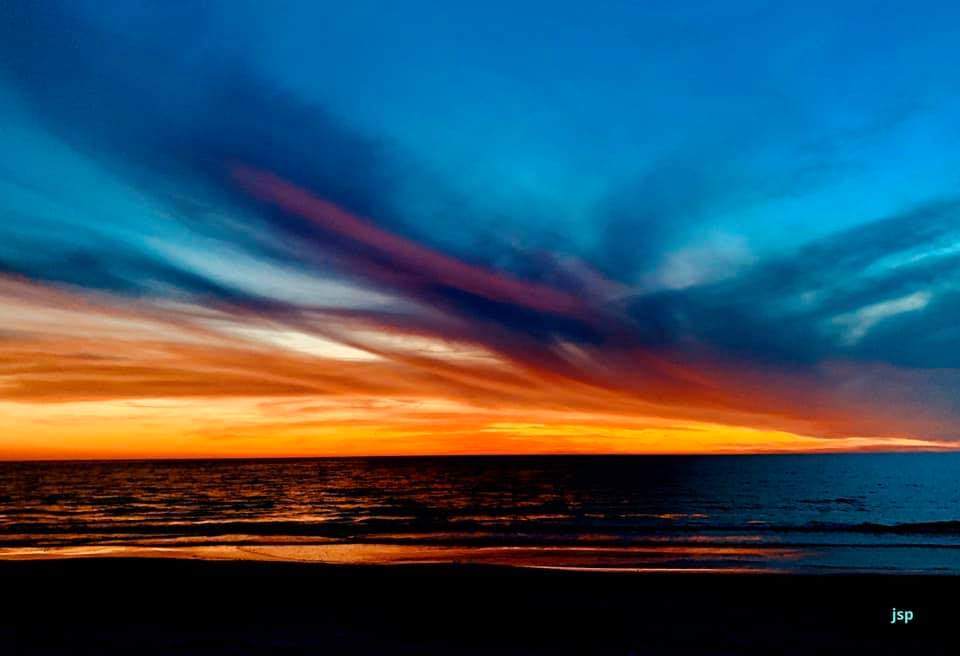 I was driving to work the other day and listening to my audio Bible. At the time, I was in Psalms, and the Lord impressed upon me the words "the Lord is my." I decided to check to see how many times this phrase is used in Scriptures and what the phrase referenced. I was so blessed by what I discovered, I had to put it down in writing. I hope you are blessed as well!
The Lord is my:
Strength
I do not know I need anyone, let alone God, until I am down and at my weakest. It is then that I can see God at work and His strength is made evident.
Song
God gives me a new song when I finally realize that He is the one that I need.
Rock
God becomes my Rock because there is no other. My salvation cannot rest on anyone else or else it rests on sand.
Fortress
When all the world falls apart around me, I know that I can run to Him and rest in His protection. No one can take away what He has given to me – that is, my salvation.
Deliverer
He delivers me from the evil around me. I do not need to succumb to temptation because He is there to provide a way out.
Shepherd
The Lord gently guides me in the paths that I take but also firmly rebukes me when I am going down the wrong one.
Light
My God sheds light on His Word to light my path so that I do not walk in darkness as I once did. I can clearly see what lies ahead.
Salvation
There is salvation in no other than in the Lord. What do I have to fear if I am threatened with death if I do not bow down to other gods?
Shield
My God shields me from the devil's darts of destruction. He helps me to recognize them through His Word and helps me day by day. What comfort and joy this brings to a child who is going through tumultuous times.
Defence
When I am mocked and wronged, my God will come to my defense. It may not be in my lifetime but this child knows that it will all be made known in eternity – and that's a long time!
Portion
At the moment I was born again, salvation became my inheritance. God's righteousness is over me, not my own, praise His Holy Name!
God
He no longer is just "god" but He is now my God and Lord.
Helper
It is appropriate that the New Testament closes out this phrase with the fact that God is our Helper. There is no way we could gain salvation on our own. After salvation, there is no way we could keep it or live a perfect life without His doing. He is my Helper.
God is all these things and more to the child of the King! Rejoice in Him this morning!
Day 21 – Displaying Fruit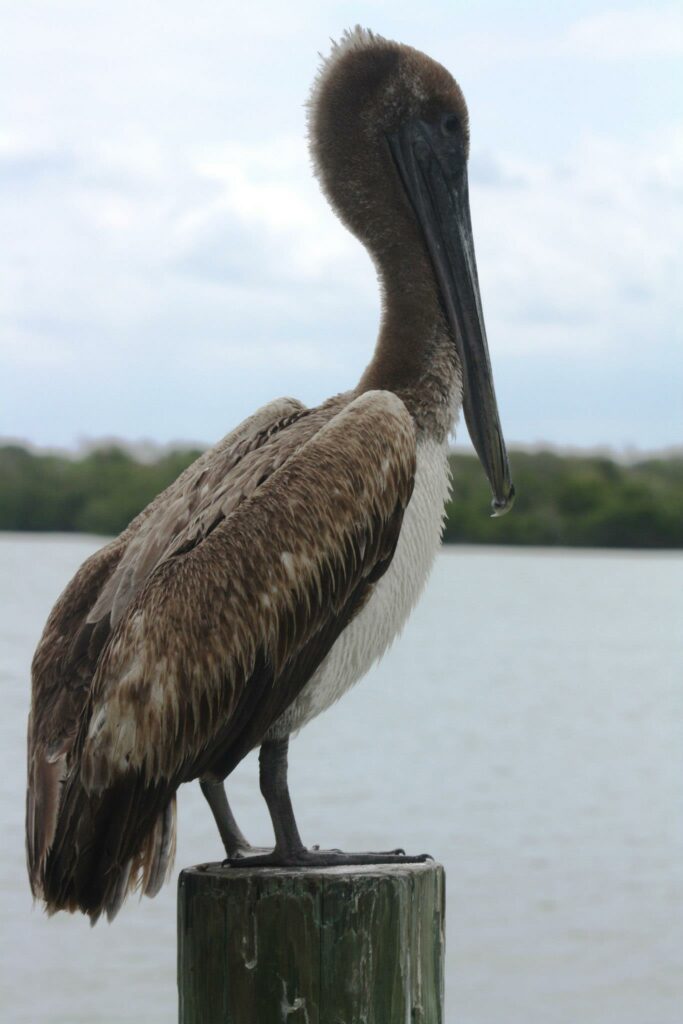 If I were to neatly arrange my spiritual fruit in a showcase, would I be displaying many trophies of good fruit?
The Apostle Paul explains to us that we have evidence of the Holy Spirit's work in our lives by the fruit that we bear. Just reading about the fruit of the Spirit brings peace to my heart. Every believer has some trophies to display in his spiritual showcase. Some more than others. We each grow at our own pace but each of us has some.
As I was looking over these wonderful fruit, I found myself lacking. I even found some of my fruit was spotted. I had to ask myself, "Have I been as long suffering as I should have? How am I doing with my temperance (self control)? How's my faith during times of testing?"
Thank God that He isn't finished with me yet! As we see a spotted fruit messing up our trophy case, let's allow the Holy Spirit to work in our lives and work toward producing beautiful fruit for the Lord!
Day 22 – The Past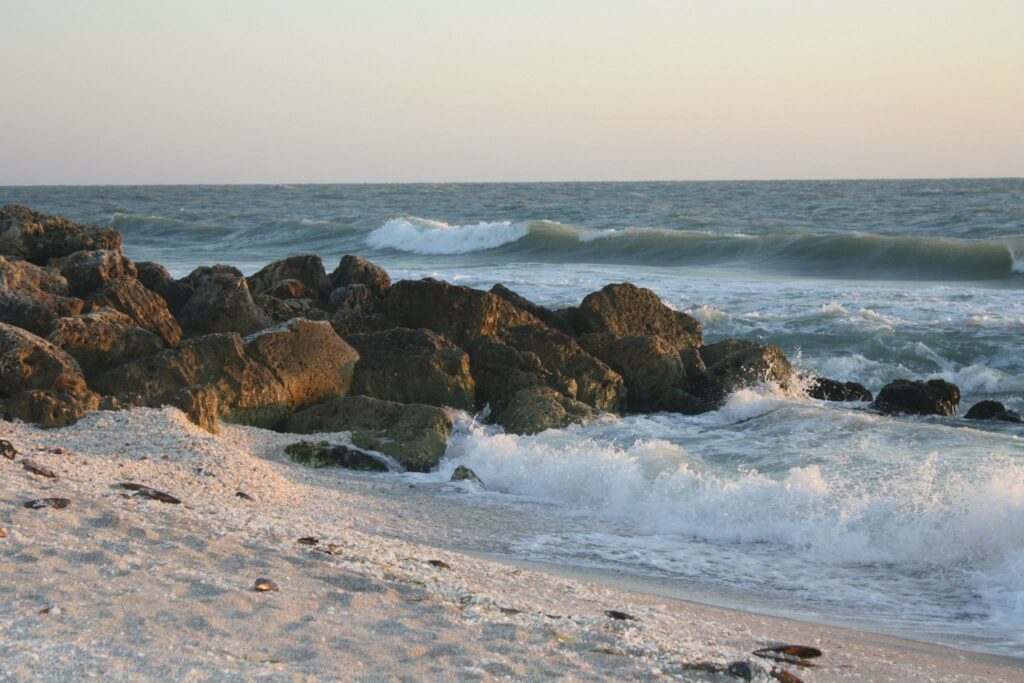 Pity parties – the devil absolutely loves them! How do these pity parties come about in our lives? I truly believe it is because we dwell on what has happened in our lives and not what is going to happen. The Lord knows our future – He has been there and is most qualified to guide us. To depend on Him to take care of what is going to happen is what we must train ourselves to do.
Dwelling on past sins, mistakes and life's hardships is not going to help us press toward our Heavenly reward. In fact, it causes us to take our eyes off that mark. Ole slew foot knows what he is doing. He knows that if he can get us to focus on our daily circumstances then we will be useless for the cause of Christ. The unbeliever will see us struggling and will not want what we have. The believer will see us struggling and will not be challenged by our testimony. But our Father knows our trials and our past. If we allow Him, He will mold us into the image of His Son, Jesus Christ! Let's allow Him and be yielded to His Hand!
Day 23 – The Blessing in No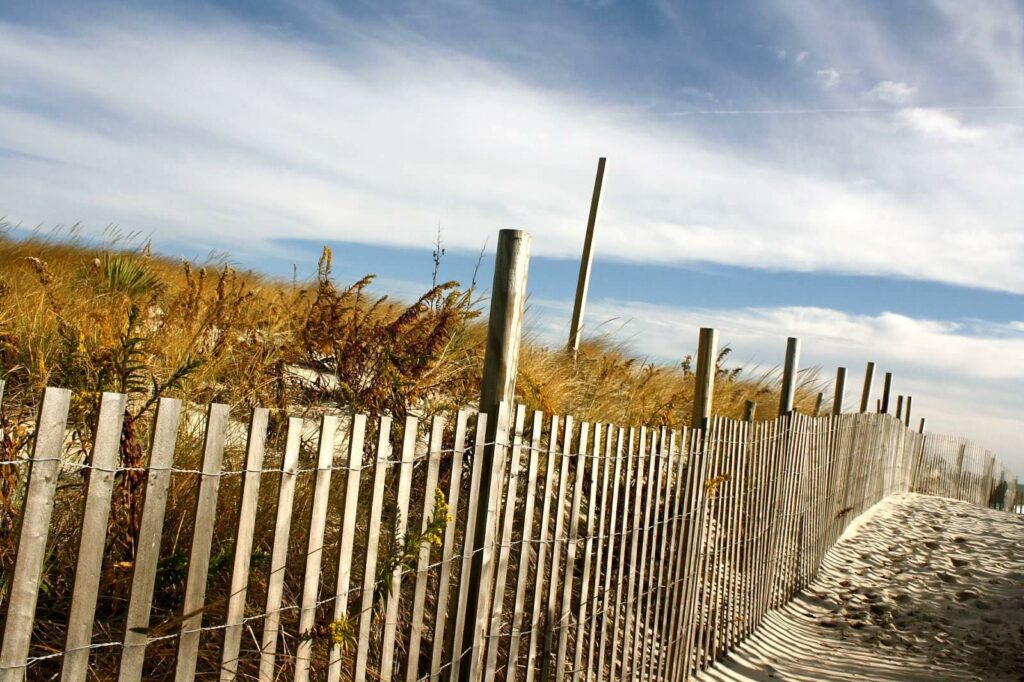 I asked God to take away my pride.
God said, "No. It is not for me to take away, but for you to give it up."
I asked God to make my handicapped child whole.
God said, "No. Her spirit was whole, her body was only temporary."
I asked God to grant me patience.
God said, "No. Patience is a by-product of tribulations; it isn't granted, it is earned."
I asked God to give me happiness.
God said, "No. I give you blessings, happiness is up to you."
I asked God to spare me pain.
God said, "No. Suffering draws you apart from worldly cares and brings you closer to me."
I asked for all things that I might enjoy life.
God said, "No. I will give you life so that you may enjoy all things."
I asked God to help me LOVE others, as much as God loves me.
God said… "Ahhhh, finally you have the idea!"
"There's a time and place for everything, for everyone. God works in a mysterious way."
Just trust in God.
~Author Unknown
Day 24 – Lunch with God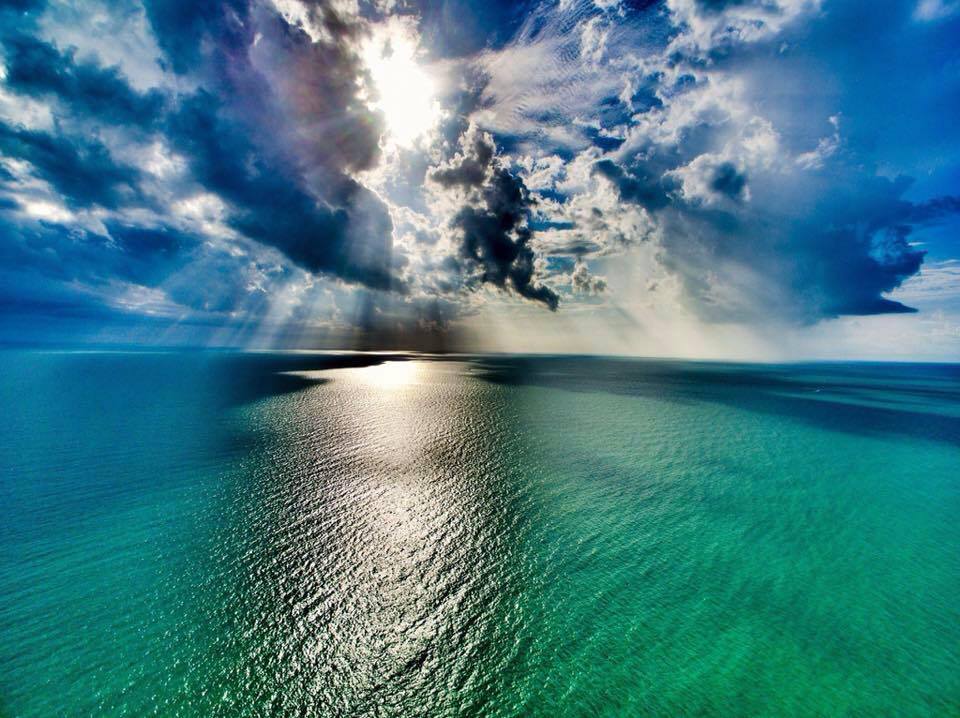 There once was a little boy who wanted to meet God. He knew it was a long trip to where God lived, so he packed his suitcase with Twinkies & a six-pack of root beer, and he started his journey.
When he had gone a few blocks from home, he met an old man. He was sitting in the park near the water just staring at some birds.
The boy sat down next to him and opened his suitcase. He was about to take a drink from his root beer, when he noticed that the old man looked hungry, so he offered him a Twinkie.
The old man gratefully accepted it and smiled at him. His smile was so incredible that the boy wanted to see it again, so he offered him a root beer.
Once again, he smiled at him. The boy was delighted! They sat there all afternoon eating and smiling, but they never said a word.
As it grew dark, the boy realized how tired he was, and he got up to leave, but before he had gone more than a few steps; he turned around, and ran back to the old man, and gave him a hug. The old man gave him his biggest smile ever,
When the boy opened the door to his own house a short time later, his mother was surprised by the look of joy on his face. She asked her son: "What did you do today that made you so happy?"
The child replied: "I had lunch with God."
But before his mother could respond, he added: "You know what? He's got the most beautiful smile I've ever seen!
Meanwhile, the old man, also radiant with joy, returned to his home. His son was stunned by the look of peace on his face and asked: "Dad, what did you do today that made you so happy?"
He replied: "I ate Twinkies in the park with God."
But before his son responded, he added: "You know, He's much younger than I expected.
Too often we underestimate the power of a touch, a smile, a kind word, a listening ear, an honest compliment, or the smallest act of caring. All of which have the potential to make someone's day a very special one, or even turn someone's life around.
~Author Unknown
Day 25 – The Cross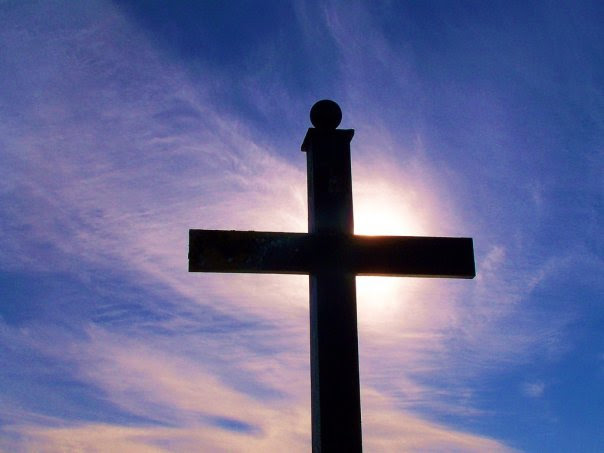 A young man was at the end of his road , seeing no way out, he dropped to his knees in prayer.
"Lord, I can't go on," he said. "I have too heavy a cross to bear."
The Lord replied, "My son, if you can't bear its weight, just place your cross inside this room.
Then, open that other door and pick out any cross you wish."
The man was filled with relief and said, "Thank you Lord," and he did as he was told.
Upon entering the other room, he saw many crosses; some so large the tops were not visible. Then, he spotted a tiny cross leaning against a far wall.
"I'd like that one, Lord," he whispered. The Lord replied, "My son, that is the cross you just brought in."
When life's problems seem overwhelming, it helps to look around and see what other people are coping with. You may consider yourself far more fortunate than you imagined.
YOUR CROSS
Whatever your cross
Whatever your pain
There will always be sunshine
After the rain
Perhaps you may stumble
Perhaps even fall
But God's always there
To help you through it all
~Author Unknown
Day 26 – God Does Hear!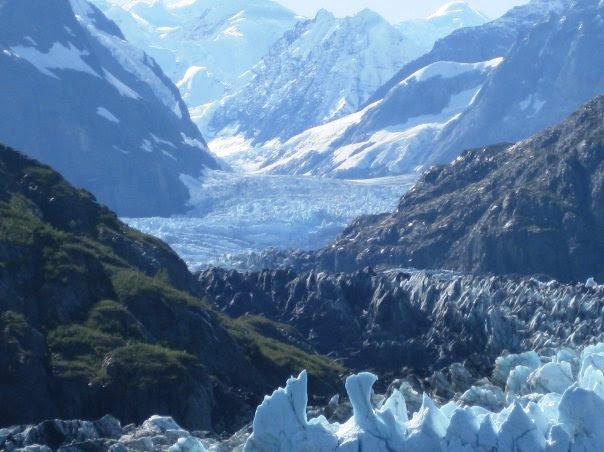 As we've been going through this series, we have been learning about God's attributes. Today's verse teaches us that God does hear us when we cry to Him. I can't begin to tell you how many times someone has told me that they do not feel as though God hears them. They continue to say that their prayers seem to stop at the ceiling. Does that sound familiar to you? Don't believe it for a minute. God tells us that He does hear us and that He stands ready to help us. David said he cried with his voice and God heard him. God hears us as well!
The weary believer gets to a point in his life that he is overwhelmed and feels as though he has been totally abandoned. However, our God stands ready to shield us from total despair if we allow Him. Sometimes we just cannot see His shield in our lives because we are so absorbed in our circumstances. That is why it is so important that we stay in the Word. Reading brings life to our down heartedness. Reading brings to light God's promises and comforting words. One can hardly read Psalms without walking away with a ray of hope. Why is it that we fail to go to the place where healing can occur when we need it the most?
The best part of the verse is that God is the lifter of the weary believer's head! Whether your head is stuck on a pillow because you're exhausted or your head is drooped because of depression, God WILL lift it. He is there waiting and willing to do this. Read the Word and envelope yourself within the pages of encouragement. God will wrap His arms around you and bring you that much needed comfort and peace.