Hymns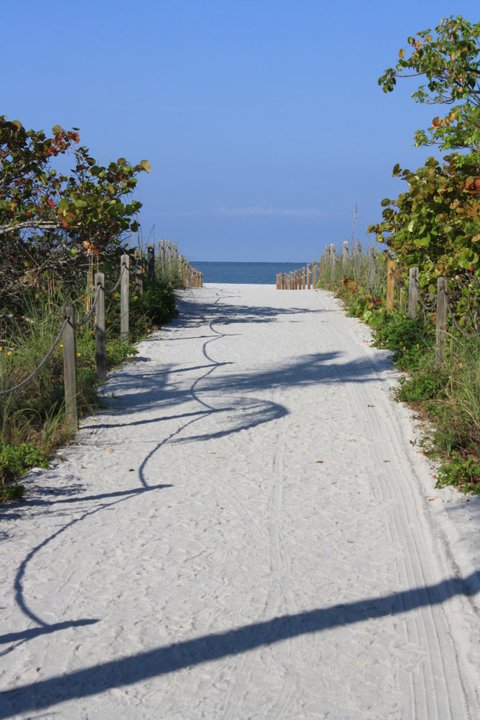 The hymns of yesteryear were actual gospel messages. The writers were God-fearing Christians who knew the cost to living for Christ. This is a 30-day devotional, originally written in 2007, which covers hymns (prior to copyright laws), their authors and how they tie in with the Word of God. This series will be a blessing to my soul and I pray to yours! In a world of contemporary music and PowerPoint presentations used in church services, the old hymns and favorites are slowly fading away. My prayer is that we will be exhorted to go back to the old paths of our fathers and renew these hymns in our own daily lives. These are hymns written prior to this backslidden, emerging church called the Laodicean church. These are words written by those who have met with their Saviour in their prayer closets and have been moved by the Holy Spirit to pen the words which in turn have moved the hearts of men.
Day 1 – The Old, Old Way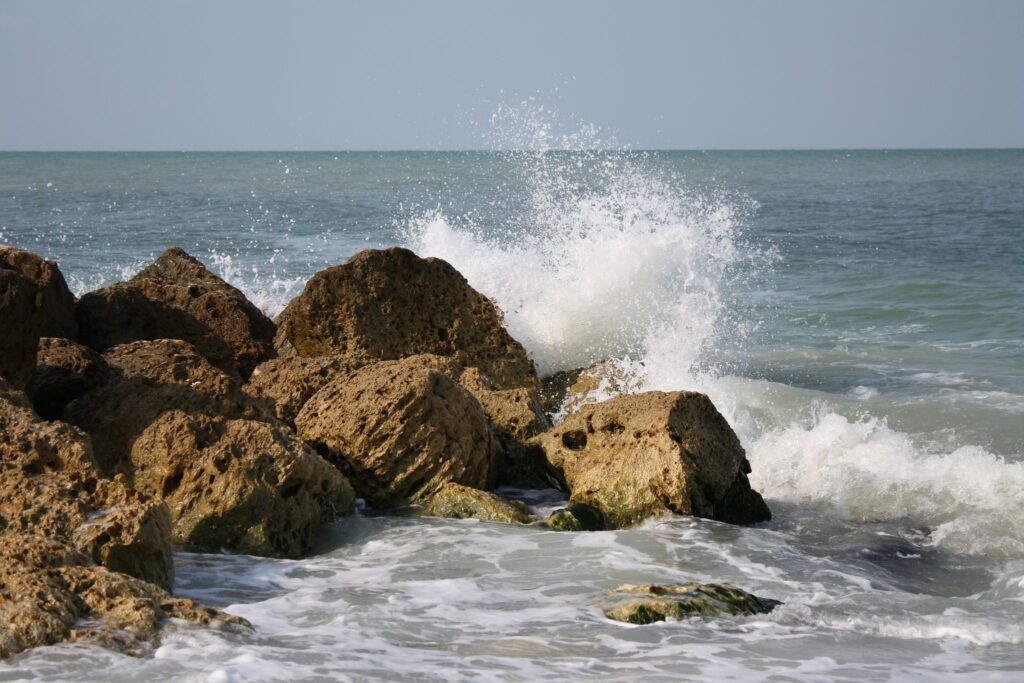 In the first day of this series, I thought it appropriate to start with Fanny Crosby since she is my favorite composer (born March 24, 1820 and died February 12, 1915). It's unbelievable to think that Fanny Crosby was responsible for over 8,000 hymns! There are so many that we sing in church that are our familiar favorites: Able to Deliver, Blessed Assurance, Meet Me There, To God Be The Glory, just to name a few.
The very first hymn Fanny ever wrote was when she was 43 years old, "There's a Cry from Macedonia"! Fanny was blinded by an incompetent doctor's helper who treated an eye infection with hot poultices when she was six weeks old. Fanny was never bitter; in fact, she was quoted to say,
"It seemed intended by the blessed providence of God that I should be blind all my life, and I thank him for the dispensation. If perfect earthly sight were offered me tomorrow I would not accept it. I might not have sung hymns to the praise of God if I had been distracted by the beautiful and interesting things about me."
One of the sweetest things I've ever read about Fanny Crosby was a poem she had written when she was nine years old:
Oh what a happy soul I am,
Although I cannot see;
I am resolved that in this world
Contented I will be.
How many blessings I enjoy,
That other people don't;
To weep and sigh because I'm blind,
I cannot, and I won't."
Could we quote these words when we experience our own trials? How could a nine-year old pen these words? It was her walk with the Lord that kept her strong. She committed many verses to memory and had the word of God hidden in her heart.
The first in this series will be a hymn that I had never heard before but the words were such a blessing to me! Fanny was approximately 79 years old when she wrote this hymn. Oh that we should glean from her many years of salvation and draw from her walk with the Lord. If you would like to hear what it sounds like, here is the link to it in Cyber Hymnal.
The Old, Old Way
Written in 1899

Is your hope of glory bright?
Are you walking in the light,
Ever shining from the Savior's throne?
Have you gone to Him for rest,
When your heart was sore oppressed?
Are you trusting in His arm alone?

Refrain

Are you walking in the light,
In the blessèd, blessèd light?
Is it shining in your soul today?
With a firm abiding faith
That will triumph over death,
Are you walking in the old, old way?

Have you taken up the cross?
Do you count the world but dross,
For the splendor you in Christ may see?
To His question, "Who will go,"
And His love to sinners show,
Will you answer "Here am I, send me"?

Refrain

Tho' your foes may all unite,
Will you battle for the right,
And the wonders of the Lord proclaim?
Will you stand with courage brave
And the royal banner wave,
Shouting vict'ry thro' the Master's Name?

Refrain

O the bliss of those who trust
In the only wise and just,
And are looking for a home above;
If your lot with them is cast
You will anchor safe at last
In the haven of eternal love.

Refrain
This hymn reminded me of what Jeremiah said:
It is the old paths that have been abandoned today. Today's Christian has been deceived by the enemy to go down a wide path that will lead to their spiritual starvation. Today's average "church" member is not focusing on his sin and his walk with the Lord. Instead, today's church member is busy doing and have become spiritually anorexic. Although the Apostle James said that faith without works is dead (James 2:26), what good are your works if you leave your first love, Jesus Christ? What good is it for you to work in the soup kitchen if you have neglected prayer with your God? What good is it if you go out soul winning but yet your Bible collect dust during the week? What good is it if you work in a ministry in your church but yet you've neglected the convictions of the Holy Spirit in your life and continue in a sin?
Today's Christian quenches the burning fire of the Holy Spirit's convicting power.
Today's average Christian is busy with the distractions of the world. At the first mention of a sin in their lives, they are quick to be offended and they leave their church and try to find another one. Great peace have they which love thy law: and nothing shall offend them. (Psalm 119:165) I've never seen more church hoppers than I have today. They visit from time to time but you do not see real fruit in their lives. We need more Fanny Crosby's in this world today. If you were to be honest with yourself and examined yourself closely, would you be able to say that you actually saw the fruit of Galations 5 in your own spiritual life?
Do you examine yourself at the end of every message your Pastor preaches? Do you examine yourself at the end of your Bible reading? Do you ask yourself: (1) What is God trying to teach me? (2) What sin is He trying to expose in my life? (3) Is my spiritual house beginning to lean because my foundation is cracking?
What a horrible tragedy it is when the foundation of a house is not solid. If care is not taken from the beginning when laying a foundation, the results can lead to countless problems in the home. Even greater troubles will one experience if that foundation is not built on solid ground. Yes, Jesus' parable about building a house upon a rock meant that our faith must be in Jesus and none other. However, He was referencing the old paths as well. Jesus is the same yesterday, today and tomorrow.
Therefore, what God required as a foundation of faith in the old paths are still required today. Why do preachers and Christians want to change the way services are conducted? Why do they want to change the music? Why do they want to change the Word of God? You can play Christian, but if your foundation has the cracks of change and compromise, you will begin to lean and eventually you will fall.
Brother or Sister in Christ, the old paths are not to be abandoned because we need to be "with the times"! The old paths were laid for us to grow by and to be strong Christians.
It's not the foundations of the modern-day preachers that God wants us to follow but the foundation of Jesus Christ, the apostles and prophets! The old paths should be what we walk upon! The old paths are built upon the firm foundation of Christ and His Word. Replacing this with modernism will lead to a crack in our spiritual foundation that will bring to ruin our earthly temples. Don't be guilty of this! Follow the old paths – you will never go astray!
Day 2 – Open My Eyes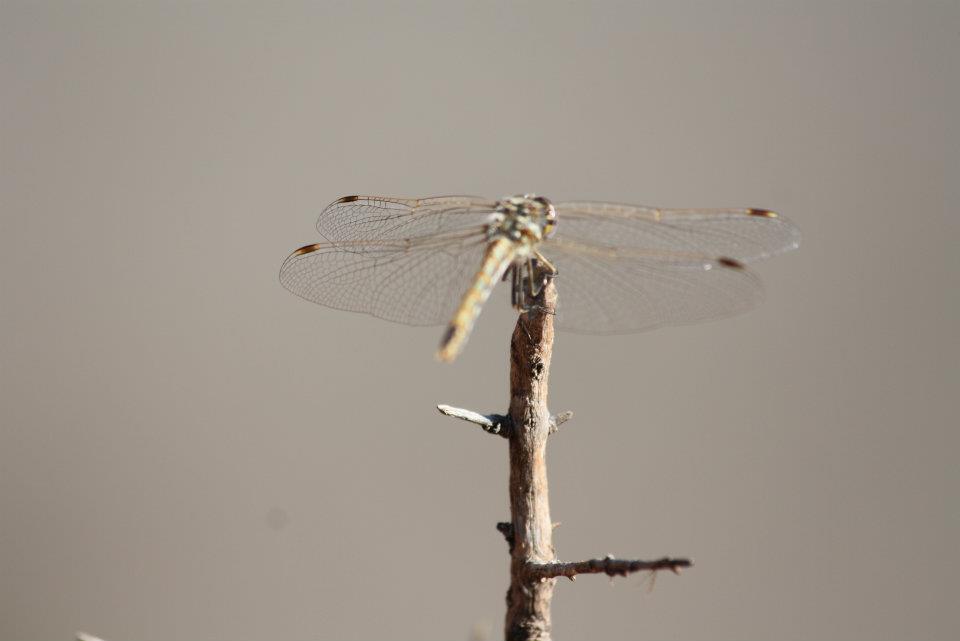 The Psalmist surely knew what he needed to be able to connect with his God! His eyes needed to be opened. His heart needed to be right before God so that he was willing to accept what was written. We can read all we want but unless our hearts are soft and willing to receive God's Word, we will not understand. We are as blind people without the Word of God, my friend. We are as ships in the night who can only use the stars to guide them. Unless there is a lighthouse out there to warn the ship's captain of upcoming danger, the ship will surely crash. The Word is our lighthouse and it shines ever bright to reveal to us our sin! Our path in life is guided by the pure light of the Word.
The blessed light of Jesus Christ and His Gospel illuminates our hearts. Our sin is before us and conviction sets in and repentance comes forth. Salvation brings with it a blessed cleansing from our filthy rags and we now have the precious blood of Jesus Christ covering us!
Praise the Lord that the blessed Gospel light shone on me some 27 years ago! I truly understood what John Newton wrote when he penned Amazing Grace and said "was blind but now I see"! We truly are blind before salvation. We cannot see what God's Word has hidden there for us. Those who profess to be saved or "spiritual" cannot truly understand what God's Word has to say.
The greatest of Pharisees could not understand what Jesus was speaking about so how can the unsaved understand? They can't! They are spiritually blind. But the born-again believer has the Holy Spirit who interprets His Word to them as they read.
Today's hymn was written by Clara Scott Born. She was born on December 3, 1841 and died on June 21, 1897. She was not much older than I when she was thrown from her buggy by a runaway horse and she went to be with the Lord. I researched her song, Open My Eyes to see what prompted her to write these beautiful words. I could not find what her motivation was for this song. However, it is evident that she was motivated by her God. If you would like to listen to the melody, it can be found at Cyber Hymnal
Open My Eyes
Clara H. Scott

Open my eyes, that I may see
Glimpses of truth Thou hast for me;
Place in my hands the wonderful key
That shall unclasp and set me free.

Refrain

Silently now I wait for Thee,
Ready my God, Thy will to see,
Open my eyes, illumine me,
Spirit divine!

Open my ears, that I may hear
Voices of truth Thou sendest clear;
And while the wave notes fall on my ear,
Everything false will disappear.

Refrain

Open my mouth, and let me bear,
Gladly the warm truth everywhere;
Open my heart and let me prepare
Love with Thy children thus to share.

Refrain
This dear lady knew where she could find her direction in life. She knew where she could find encouragement to press on. It is evident that she loved God's Word, her time in prayer, a closer walk with the Lord, she had a love for lost souls and a love for the brethren. We know that we have passed from death unto life, because we love the brethren. (1 Jo 3:14a) What beautiful words she wrote, amen?
The Word of God is the wonderful key that opens our eyes and illumines our hearts! Without being in the Scriptures every day, we cannot get the nourishment we need to be a healthy Christian. Would you miss a meal? If you're not in your Bible on a regular basis, you will be an anorexic Christian. You will be spiritually malnourished. Your spiritual life will be weak and when you need guidance and encouragement from God's 2ord, you will have nothing to pull it from. You get as much out of the Scriptures as you put into it, my friend. Micah wasn't afraid because he knew that no matter how dark the situation was around him, he had the light of God on his side.
Can you say the same?
Day 3 – Wonderful Grace of Jesus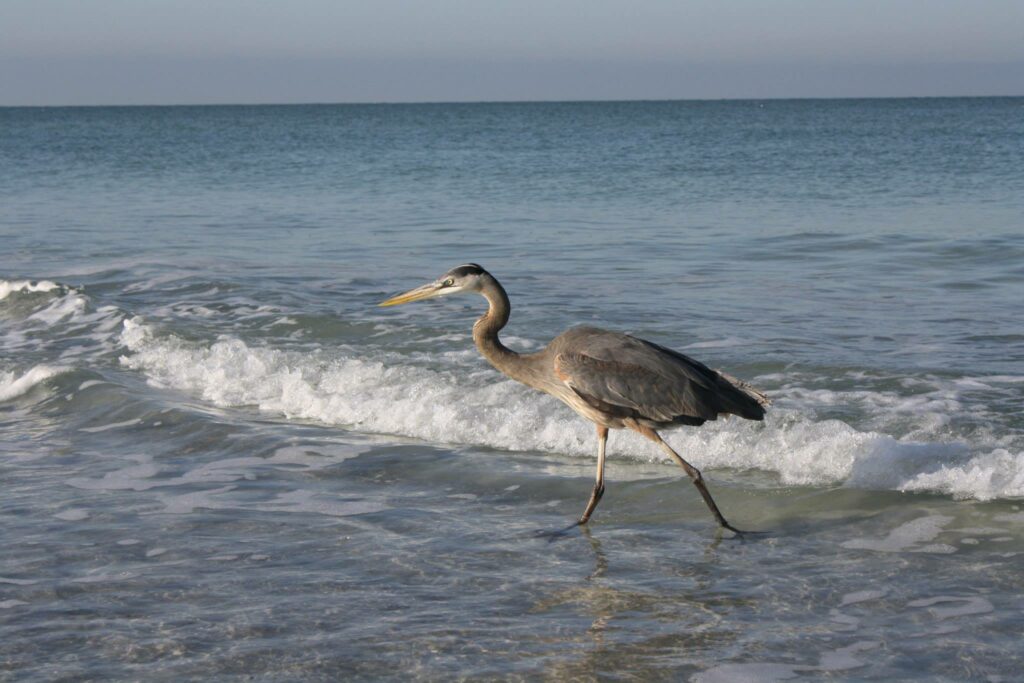 Just the title of this song alone, brings tears to my eyes. When I think of the grace of Jesus, I see in my mind's eye, mountains majesty and waters flowing freely! When I first heard this song as a born-again Christian, I was moved to tears. I had the joined the choir in the church I belonged to and we were given this song to practice. I could not sing it because the words had overwhelmed me. I wonder if that is how Haldor Lillenas felt as he penned them?
Brother Lillenas was born in Norway on November 19, 1885, and died August 18, 1959, in Colorado. He was saved at the age of 21 and almost immediately he felt the calling of God to become a preacher. He studied music in college and he and his wife, Bertha Mae Wilson, wrote approximately 4,000 hymns together. In 1918, he wrote the song Wonderful Grace of Jesus on an organ he bought from his neighbor for $5.00. As I was looking through a list of titles of the hymns he and his wife wrote, I noticed that many were hymns on the grace of God and about His Word, the Bible! His words were so clearly written and they revealed that this man loved the Lord and that God's Word was precious to him.
Wonderful Grace of Jesus is probably the most popular of his hymns. This hymn has the entire plan of salvation laid out for the unbeliever. To the unsaved, it reveals the precious grace that God bestowed upon mankind. To the believer, it causes the heart to rejoice because our salvation is sure and secure.
Wonderful Grace of Jesus

Wonderful grace of Jesus,
Greater than all my sin;
How shall my tongue describe it,
Where shall its praise begin?
Taking away my burden,
Setting my spirit free;
For the wonderful grace of Jesus reaches me.Refrain

Wonderful the matchless grace of Jesus,
Deeper than the mighty rolling sea;
Wonderful grace, all sufficient for me, for even me.
Broader than the scope of my transgressions,
Greater far than all my sin and shame,
O magnify the precious Name of Jesus.
Praise His Name!

Wonderful grace of Jesus,
Reaching to all the lost,
By it I have been pardoned,
Saved to the uttermost,
Chains have been torn asunder,
Giving me liberty;
For the wonderful grace of Jesus reaches me.

Refrain

Wonderful grace of Jesus,
Reaching the most defiled,
By its transforming power,
Making him God's dear child,
Purchasing peace and heaven,
For all eternity;
And the wonderful grace of Jesus reaches me.

Refrain
I would have loved to know what circumstances in Haldor's life prompted him to pen these precious words! The best way we can honor this man is to glean from the message he tried to give us. What have we learned?
It is the grace of Jesus that reaches down to the vilest of sinners and it is not our own works or efforts that reach up to God.
Our salvation is a precious gift from God, Himself!
Christ paid a great price for us – with His own life – His own blood was shed on that cross so that we would no longer have to live in sin and serve the devil.
We are no longer slaves to sin, my friend. A slave cannot free himself – he cannot pay a price to the slave owner to free himself. However, our Master did purchase us – He bought us with a great price! No more are we bound unto slavery! No more are we slaves to the devil. Christ has paid the price! We do not need to be servants to sin any longer.
Throughout the Old Testament, Christ's precious grace was shown. I especially love these verses in Ezra! It is like reading a prophecy of that upcoming grace!
Isn't this beautiful? In our sin, we were delivered to the enemy. The unbeliever is the servant of sin and the devil! As God showed Ezra that He had given them a nail in His holy place, God gave mankind Christ nailed to a cross where His blood was placed on the Holy of Holies.
The payment for sin was the blood of a Perfect Lamb placed on the altar or sacrifice. Our Lamb, Jesus Christ, shed His own perfect and sinless blood and it was placed on the altar in the Holy of Holies. The Father sees only the blood of His Son when He looks for payment at our judgment! Our payment was paid in full. We were purchased with a great price!
God reached down to the most defiled – the sinner! It only takes one sin to be a sinner. We are all sinners.
There is no big sin or little sin. No matter what "religion" will teach you, the little ones will condemn you as much as the big ones. For whosoever shall keep the whole law, and yet offend in one point, he is guilty of all. (Jam 2:10) To the unsaved, even if he should tell a lie, he is guilty of breaking all of the commandments.
God extended mercy and showed His love for us by sending His Son to die for us while we were deep in our sin. There's nothing we can do to be good enough. Thank God, He placed this verse in His Word so we could see that!
Praise the Lord that I did not have to wait until I was sinless before getting saved. If that were the fact, I would have died in my sins and gone straight to hell.
With this grace, we are free from the burden of sin and our spirit is made free. For the law of the Spirit of life in Christ Jesus hath made me free from the law of sin and death. (Rom 8:2) I could not possibly live by the law – if I could, I could be saved on my own merit. But Eph. 2:8-9 are quick to point out that our own works cannot save us. The best of what we have appears like filthy, dirty rags to God! All of what we have appears like filthy, dirty rag to the Father!
Christ's grace transforms us and makes us a new creature! If you claim salvation by His grace and yet you still do the exact same things you did prior to your "salvation," and you do not have remorse for doing these same things, then you have not experienced Christ's life changing grace.
The Law cannot save us – we must be born again according to John 3:3. The Law, however, teaches us that we are sinners!
It is this new creature of the heart that Christ is looking for. We can do all we can to "earn" our way, but it will be for nothing! Unless the heart is truly saved, our efforts will be in vain. Only Christ's grace can revive our spirit from death to life everlasting. I am no longer under the bondage of sin and can say no to sin. The devil cannot force me to sin. It is my own lust that causes me to sin.
Praise the Lord for men like Haldor Lillenas along the way who penned words that encouraged our spirits throughout the years! I love singing this song and hearing it in four part harmony! Music is such a wonderful part of the church service and it does wonders at preparing the heart to hear God's message from the man of God. What beautiful words to hear this morning! The wonderful and matchless grace of Jesus! Amen!
Day 4 – Alas and Did My Savior Bleed?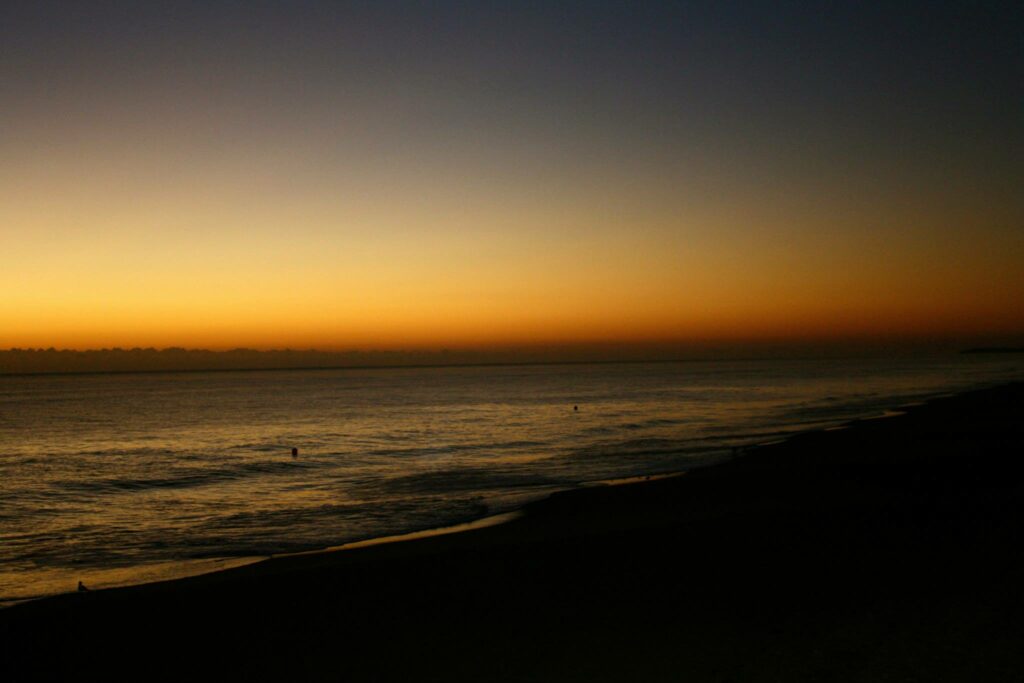 Isaac Watts was born in Southampton, England in 1674. He passed away in Stoke Newington, England in 1748. He is known as the Father of English Hymnody because he was the first popular English hymn writer. Many of his 750 hymns are still in use today – a couple are: "When I survey the wondrous cross" and "This is the day the Lord has made."
Isaac's father was a nonconformist and Isaac was raised on this. In fact, his father was jailed twice for his views. According to Wikipedia, Watts could not attend Oxford or Cambridge because of his nonconformity so he attended the Dissenting Academy at Stoke Newington. After, he pastored a large independent church in London where he helped preachers in training. Isaac Watts' beliefs were not the traditional nonconformist beliefs and were considered more nondenominational. In my biographical readings about him, it was not clearly outlined as to what he truly believed or practiced. His hymns, however, were quite clear. I am of the opinion that Watts' nonconformity was more likely due to England's 1662 Act of Uniformity and the church's tradition. I am also of the opinion that he trusted in the word of God rather than the traditions of man.
I absolutely love today's hymn, "Alas and Did My Savior Bleed" because it totally describes what our precious Saviour went through on the cross and why. Anyone with an ounce of compassion cannot read all of these verses without tearing up!
Alas and Did My Savior Bleed?
Isaac Watts

Alas! and did my Savior bleed
And did my Sovereign die?
Would He devote that sacred head
For such a worm as I?

Refrain

At the cross, at the cross where I first saw the light,
And the burden of my heart rolled away,
It was there by faith I received my sight,
And now I am happy all the day!

Thy body slain, sweet Jesus, Thine—
And bathed in its own blood—
While the firm mark of wrath divine,
His Soul in anguish stood.

Was it for crimes that I had done
He groaned upon the tree?
Amazing pity! grace unknown!
And love beyond degree!

Well might the sun in darkness hide
And shut his glories in,
When Christ, the mighty Maker died,
For man the creature's sin.

Thus might I hide my blushing face
While His dear cross appears,
Dissolve my heart in thankfulness,
And melt my eyes to tears.

But drops of grief can ne'er repay
The debt of love I owe:
Here, Lord, I give my self away
'Tis all that I can do.
Songs about the Blood of Christ are not popular today and will more than likely become less and less popular as we approach the Tribulation. Many churches today no longer sing songs about Christ's shed blood. It is a shame because that is the cornerstone of Christianity. Without Christ's shed blood, there is no remission of sin.
How can you do away with songs about the Blood when it is that very blood, the perfect sacrifice offered once for man, that saves us?
Let's say there was a price on salvation, what would that price be? Could everyone afford to pay the price? Salvation would not be for everyone if it involved money – the rich would pay as little as they could for it and the poor would never be able to afford it. Praise God that this is not the case! Instead, God wanted all mankind to have an opportunity to follow Him.
There is no one else who can claim this! No one else can say they have lived a sinless life. No one!
I love the fact that God's plan is seen throughout the Old Testament through the sacrificing of a spotless lamb. These sacrifices were a testimony to what was to come when Christ died on the cross. The blood of the spotless lambs could not forgive the sins of the Jews but it merely covered them until Christ's final sacrifice.
No more covering of sins with sacrifices were needed. The final sacrifice, the ultimate sacrifice, was made on the cross and no longer would man's sin merely be just covered. Now man's sins could be forgiven because of Christ's perfect and sinless life.
At the moment of that final sacrifice, the veil in the temple was torn in half. It tore from top to bottom! It is said that the veil was 30 feet long – no man could have torn it, but God did! No longer would a high priest be needed nor would he be the only one to access the Holy of Holies. Now, all man could access Heaven through Christ, our High Priest. I love these verses in Hebrews:
What a beautiful picture!
Without the precious blood of Jesus Christ, there is no forgiveness of sins! Without being born again, one cannot be saved.
The born-again believer is the one who believes that Christ came to earth and lived a sinless life and shed His blood on the cross to become that perfect sacrifice for us. He also believes that Christ rose from the dead and now sits at the right hand of the Father.
When Satan accuses the born-again believer before God, Christ stands up and tells His Father that it is His blood that paid the debt for this Christian and the Father now only sees the righteousness of His Son.
Thank God we are not required to work our way to heaven! Thank God we are not allowed entrance only by our own merit for we would be doomed indeed! The perfect sacrifice of Christ is all we need to believe in.
It is so simple, yet so many enter Hell's gates every second. This world is trying desperately to remove the blood from its services. They fail to realize that it is only by the Blood of Jesus Christ that entrance to heaven may be gained! Sin cannot enter heaven. And I said unto him, Sir, thou knowest. And he said to me, These are they which came out of great tribulation, and have washed their robes, and made them white in the blood of the Lamb. (Rev 7:14)
Isaac Watts truly possessed salvation as it is evident in his writings. Just today's hymn alone shows us the degree of his beliefs. Watts' anguish at his own sin and what Christ had to suffer to free him from this sin is clearly seen. Is our testimony for Christ today as evident as Isaac Watts? Can we honestly say:
Thus might I hide my blushing face
While His dear cross appears,
Dissolve my heart in thankfulness,
And melt my eyes to tears.
Day 5 – There is a Fountain Filled with Blood
I was drawn to William Cowper (pronounced Cooper) because of his testimony. He was born on November 15, 1731 in Great Berkhampstead, England and died in April, 1800. His father was chaplain to King George II so it appears that William was raised on God's word. William studied to become an attorney but he never actually practiced law. He struggled with temporary madness to the point that he made several attempts at drinking poison only to have spasms in his hand which prevented him from doing so. Talk about the hand of God on his life! He then tried to hang himself with a strong garter. He passed out and then the garter broke while he was still suspended. After he recovered, he struggled with knowing that God could forgive him for this attempt. It was then his life changed.
Today's hymn was the first hymn William wrote after his recovery. It is evident that the Lord worked in him and gave him the assurance of forgiveness.
There is a Fountain Filled with Blood
William Cowper

There is a fountain filled with blood drawn from Emmanuel's veins;
And sinners plunged beneath that flood lose all their guilty stains.
Lose all their guilty stains, lose all their guilty stains;
And sinners plunged beneath that flood lose all their guilty stains.

The dying thief rejoiced to see that fountain in his day;
And there have I, though vile as he, washed all my sins away.
Washed all my sins away, washed all my sins away;
And there have I, though vile as he, washed all my sins away.

Dear dying Lamb, Thy precious blood shall never lose its power
Till all the ransomed church of God be saved, to sin no more.
Be saved, to sin no more, be saved, to sin no more;
Till all the ransomed church of God be saved, to sin no more.

E'er since, by faith, I saw the stream Thy flowing wounds supply,
Redeeming love has been my theme, and shall be till I die.
And shall be till I die, and shall be till I die;
Redeeming love has been my theme, and shall be till I die.

Then in a nobler, sweeter song, I'll sing Thy power to save,
When this poor lisping, stammering tongue lies silent in the grave.
Lies silent in the grave, lies silent in the grave;
When this poor lisping, stammering tongue lies silent in the grave.

Lord, I believe Thou hast prepared, unworthy though I be,
For me a blood bought free reward, a golden harp for me!
'Tis strung and tuned for endless years, and formed by power divine,
To sound in God the Father's ears no other name but Thine.
What words! They were penned by a repentant man in need of the assurance of love from his God! William could not stand the fact that he entertained thoughts of suicide. I have been in his shoes. I did not suffer from madness but I entertained suicidal thoughts. Had it not been for the grace of God, I would not be here today writing devotionals and praising Him! My Heavenly Father sent a dear friend to me from a thousand miles away to share the salvation message! She arrived in the nick of time because a few short days later was when I planned to end it all. Thank You, Lord! I was born again and those suicidal thoughts left me and I have never entertained them since! \o/
The devil uses despair to play mind games with the believer. I have seen it in my own life and I have seen it in the lives of others. The key to despair is how we deal with it. I compare my Christian walk with that of a car. A car starts off brand new and it works beautifully. It smells good – it looks good – it drives great! Depending on the car's owner, the car may or may not continue to run well. If the owner does not fill the car with fuel regularly, it will run out of gasoline and stop working. If the owner does not perform the scheduled maintenance checks, the car will begin to experience problems. If the tires are not checked from time to time, the owner can expect a flat. There are many things that must be maintained on a car to ensure that it runs properly.
The same holds true for the Christian. When the Christian first gets saved, he is on fire for the Lord and it seems that nothing can stop him.
However, as the Christian gets older, there are things that he must do to maintain his spiritual zeal. Our fuel is the word of God. Without daily fuel from above, we can expect to sputter and eventually stop. How can we deal with the day's problems without the proper fuel from above to keep us going in the time of storm? Without our scheduled maintenance (church services), we can expect to encounter problems with our walk. One cannot expect to be able to draw on our spiritual resources if we have not put anything into them. Being in the word of God daily helps us to remember a verse when we need one desperately. The Holy Spirit reminds us of a passage that we read a couple of weeks ago, or even that very morning. Paul exhorted the Ephesians not to grieve the Holy Spirit of God but to put away those old things (sins).
The Christian who does not stay in the Scriptures will find himself grieving the Holy Spirit and he won't be able to hear His still small voice when he needs it most. He will not have the resources to pull from when the devil begins to push him into the sea of despair. I have seen two types of people who suffer from chronic illnesses. The first is in God's word and is able to make it through each day because of God's grace he receives from the word. The other has become an embittered person, full of disdain for the world around him, because he has nothing to draw from. God's word brings healing – maybe not physically, but spiritually. Our Emmanuel (God with us) is there to heal our broken spirits when the devil is busy trying us sore.
Have you ever heard the term FIFO? It is an inventory term used in warehouses. It stands for First In First Out. It means that the first piece of inventory that goes on the shelf should be the first piece of inventory that leaves the shelf. It is the same with our own spiritual lives. If we put something into our spiritual inventory, it will be the first thing that surfaces in our lives. If we read our Bible, we will be able to draw on that when we are in need of a word from God. If we neglected our Bible reading and did other things, we can expect to have nothing to pull from.
When we stand before God and receive reward for the works that we have done for Him, will we stand ashamed before Him because we did not study His word? Will we have to bow our heads in shame because we fell into the sea of despair instead of using our life raft, the word of God?
William Cowper saw this in his own life, I believe. I do not know whether his temporary madness was a mind game from the devil or an illness. I could not tell whether or not it was before his salvation or after. This is not clear in the history I have read. There may be some other accounts out there detailing this but I have not read it. However, I do know that his Heavenly Father reached down to him in his despair and lifted him. I do know that from that point on, William went on to write one of the most beautiful hymns about the blood of his Saviour. He totally grasped salvation and penned a clear message of how the Saviour paid dearly with His own blood the punishment for sin we so deserved.
Dear dying Lamb, Thy precious blood shall never lose its power
Till all the ransomed church of God be saved, to sin no more.
Despite our sin, the born-again believer can say the power of Christ's blood will take us home and one day, we will no longer struggle with sin. Praise God! What do you have on your spiritual shelves to draw upon when you are in need? Do you have the latest movie details, lyrics to your favorite song, or the precious word of God to direct and guide you? God's Word promises five things:
LAMED. For ever, O LORD, thy word is settled in heaven. (Psa 119:89): We do not have to doubt its origin, preservation or authenticity because God's word was and is forever settled in Heaven. We have God's word to turn to – He has promised us.
NUN. Thy word is a lamp unto my feet, and a light unto my path. (Psa 119:105): God's word will keep us from stumbling spiritually because it will direct us.
Thy word is very pure: therefore thy servant loveth it. (Psa 119:140): God's word is pure – there is nothing in it which is polluted or corrupt.
Thy word is true from the beginning: and every one of thy righteous judgments endureth for ever. (Psa 119:160): God's word is true from the beginning of time and forever. There are no lies in it, no contradictions, and no faux pas! We can count on it to give us what we need, when we need it.
Sanctify them through thy truth: thy word is truth. (Joh 17:17): God's word will set us apart from the spiritually malnourished believer as well as the unbeliever.
In the mean time, what kind of FIFO system do you have controlling your spiritual inventory today?
Day 6 – Jesus Paid it All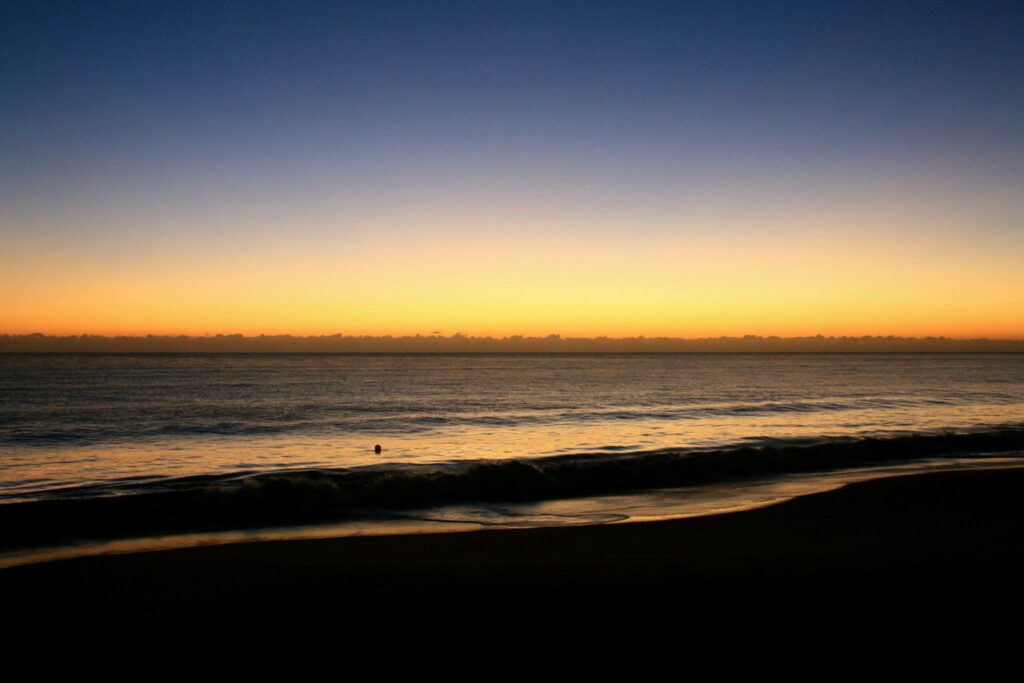 Elvina Hall was born in Alexandria, Virginia on June 4, 1822 and died July 18, 1889, in Ocean Grove, New Jersey. There is not much information on her but what I did find said she married Richard Hall of Virginia. After he passed away, she married a Methodist minister named Thomas Meyers.
As I listened to this hymn today and meditated on its words, it was evident that Elvina truly knew her Saviour and she knew her Bible. No one can pen these precious words and not have been in the Word!
Jesus Paid it All
Elvina M. Hall

I hear the Savior say,
"Thy strength indeed is small;
Child of weakness, watch and pray,
Find in Me thine all in all."

Refrain

Jesus paid it all,
All to Him I owe;
Sin had left a crimson stain,
He washed it white as snow.

For nothing good have I
Whereby Thy grace to claim,
I'll wash my garments white
In the blood of Calv'ry's Lamb.

Refrain

And now complete in Him
My robe His righteousness,
Close sheltered 'neath His side,
I am divinely blest.

Refrain

Lord, now indeed I find
Thy power and Thine alone,
Can change the leper's spots
And melt the heart of stone.

Refrain

When from my dying bed
My ransomed soul shall rise,
"Jesus died my soul to save,"
Shall rend the vaulted skies.

Refrain

And when before the throne
I stand in Him complete,
I'll lay my trophies down
All down at Jesus' feet.

Refrain
I would love to be able to write poetry like Elvina Hall wrote. She must have had hundreds of verses committed to memory to be able to write a hymn that so closely attached itself to verses from Scripture! In each one I was able to think of a Bible verse to go along with it.
I hear the Savior say: But verily God hath heard me; he hath attended to the voice of my prayer. (Psa 66:19)
"Thy strength indeed is small: If thou faint in the day of adversity, thy strength is small. (Pro 24:10)
Child of weakness, watch and pray: Watch ye and pray, lest ye enter into temptation. The spirit truly is ready, but the flesh is weak. (Mar 14:38 )
Find in Me thine all in all: And when all things shall be subdued unto him, then shall the Son also himself be subject unto him that put all things under him, that God may be all in all. (1 Co 15:28 )
Jesus paid it all: Whom God hath set forth to be a propitiation through faith in his blood, to declare his righteousness for the remission of sins that are past, through the forbearance of God; (Rom 3:25)
Sin had left a crimson stain, He washed it white as snow: Come now, and let us reason together, saith the LORD: though your sins be as scarlet, they shall be as white as snow; though they be red like crimson, they shall be as wool. (Isa 1:18 )
For nothing good have I: But we are all as an unclean thing, and all our righteousnesses are as filthy rags; and we all do fade as a leaf; and our iniquities, like the wind, have taken us away. (Isa 64:6)
I'll wash my garments white, In the blood of Calv'ry's Lamb: And I said unto him, Sir, thou knowest. And he said to me, These are they which came out of great tribulation, and have washed their robes, and made them white in the blood of the Lamb. (Rev 7:14)
And now complete in Him: And ye are complete in him, which is the head of all principality and power: (Col 2:10)
Close sheltered 'neath His side: Be merciful unto me, O God, be merciful unto me: for my soul trusteth in thee: yea, in the shadow of thy wings will I make my refuge, until these calamities be overpast. (Psa 57:1)
Thy power and Thine alone: For thou art great, and doest wondrous things: thou art God alone. (Psa 86:10)
Can change the leper's spots: And there came a leper to him, beseeching him, and kneeling down to him, and saying unto him, If thou wilt, thou canst make me clean. (Mar 1:40) And Jesus, moved with compassion, put forth his hand, and touched him, and saith unto him, I will; be thou clean. (Mar 1:41)
My ransomed soul shall rise: In a moment, in the twinkling of an eye, at the last trump: for the trumpet shall sound, and the dead shall be raised incorruptible, and we shall be changed. (1 Cor 15:52)
Jesus died my soul to save: For the Son of man is come to save that which was lost. (Mat 18:11)
Shall rend the vaulted skies: For as the lightning cometh out of the east, and shineth even unto the west; so shall also the coming of the Son of man be. (Mat 24:27)
And when before the throne: After this I beheld, and, lo, a great multitude, which no man could number, of all nations, and kindreds, and people, and tongues, stood before the throne, and before the Lamb, clothed with white robes, and palms in their hands; (Rev 7:9)
I stand in Him complete: And ye are complete in him, which is the head of all principality and power: (Col 2:10)
I'll lay my trophies down, All down at Jesus' feet: The four and twenty elders fall down before him that sat on the throne, and worship him that liveth for ever and ever, and cast their crowns before the throne, saying, (Rev 4:10)
Are you not blessed by the amount of Scripture that can be thought of while reading her writings? I surely was blessed by it all. I consider this type of hymn to be the epitome of hymns because it points to the Word of God and focuses on the Scriptures! I hope you were as blessed with today's hymn as I was! Praise the Lord and Amen!
Day 7 – Thou Didst Leave Thy Throne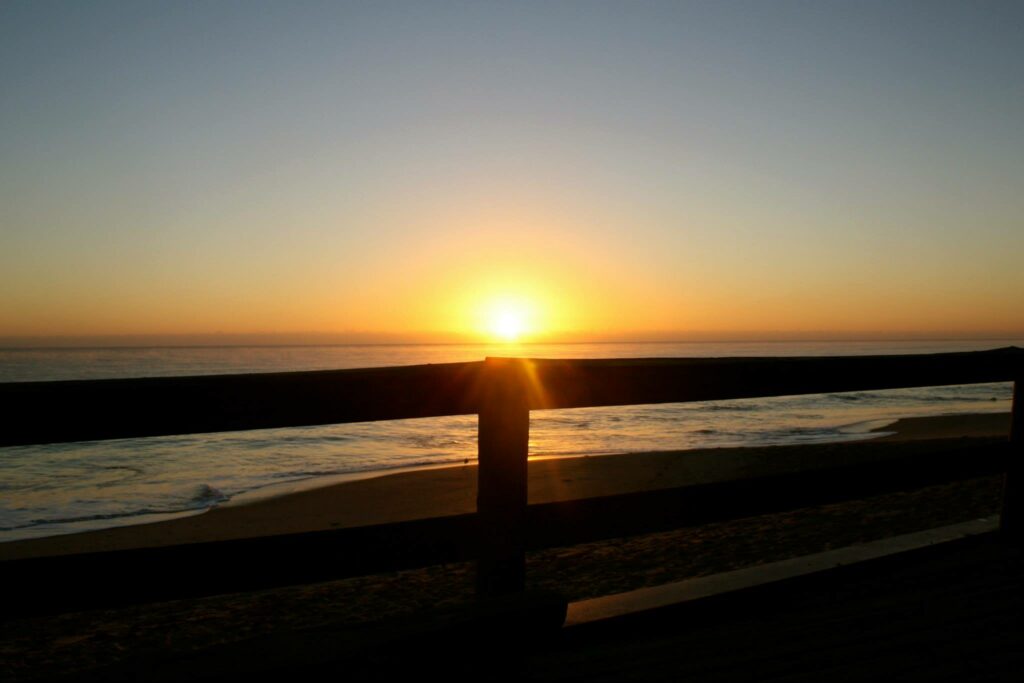 Once there was a great King who ruled his kingdom with great love as well as with an iron rod. He showered his people with blessings. But when his people were wicked, he meted out judgment. No one escaped punishment when they did wrong.

The King had a wonderful son who absolutely adored his father. He went into the village to show the King's good will and was an outstanding ambassador to the throne. The village people loved the Prince and followed him wherever he went when he would come to visit them. The Prince loved his people as well. When one was sick, he was there to help nurse them to health. When another was destitute, the Prince gave him his own robe to wear. Everywhere the Prince went in the kingdom, the people knew he was the King's ambassador because the Prince always spoke so highly of his father.

One day, one of the villagers was caught red-handed trying to steal potatoes so his family could eat. He was immediately imprisoned because the law of the land demanded justice. A fine of 500 farthings was imposed but the villager did not have even a farthing to go toward the fine. Because the King was just and demanded punishment for all crimes, the villager was sentenced to prison. Oh how distraught was this man. He knew that his family would be without a bread winner and, therefore, they would die of starvation. His family sent messengers to plead with their King but they were told that the King's justice must be served. The debt had to be paid.

The King was heart broken! He, too, loved the people of his kingdom. He paced back and forth hoping that an idea would come to him. How could he provide a way of escape for this villager and yet his justice still be served? Suddenly, an idea came upon the King. The King knew how much the Prince loved the villagers and that he would do anything for them. The King went to his son and presented the dilemma to him. Because the father and the son were of like mind, the son immediately knew what his father was thinking. He told his father that he would gladly take the punishment for this villager so that he would be set free. The King was greatly moved by the compassion of his son and allowed it to be so. The Prince went to the prison guard and had the villager released. He then stepped into the prison cell and took his place. The villager's entire debt was paid in full as the Prince took upon himself the villager's punishment!
Isn't this a wonderful display of love by the son?
Our Prince, Jesus Christ – the Prince of Peace – left His throne to take on our punishment for sin so that His Father's justice would be served. Sin demands judgment, my friend. Aren't you glad that Christ paid the penalty so we would not have to? I know that I am!
This lovely hymn by Emily Elliott totally blessed my heart today. Emily Elliott was born on Ju­ly 22, 1836, in Bright­on, Eng­land. She passed away on Au­gust 3, 1897, in Islington, Eng­land. There is not much history on the Internet that I could find about Emily. Her father was a rector at St. Mark's Church in Brighton. Emily was editor of the Church Missionary Juvenile Instructor.
This hymn is one of three that are credited to her and it is the only that I had ever heard. The words are absolutely beautiful! They lead us into a direction in our mind's eye that is not all that common. Yes, we know that Christ is King of Kings. But do we really meditate on His true royalty? It is helpful at times to think on these things and realize exactly where Christ came from – His work then becomes more meaningful. This same Christ came from the greatest Kingdom of all, the Kingdom of Heaven. He came to glorify His Father and lead us to Him. He did not stop there – He even paid the penalty for our own sins so that His Father's judgment would be served! Praise His Holy Name!
Thou Didst Leave Thy Throne
Emily E. Elliott

Thou didst leave Thy throne and Thy kingly crown,
When Thou camest to earth for me;
But in Bethlehem's home was there found no room
For Thy holy nativity.

Refrain

O come to my heart, Lord Jesus,
There is room in my heart for Thee.
Heaven's arches rang when the angels sang,
Proclaiming Thy royal degree;
But of lowly birth didst Thou come to earth,
And in great humility.

Refrain

The foxes found rest, and the birds their nest
In the shade of the forest tree;
But Thy couch was the sod, O Thou Son of God,
In the deserts of Galilee.

Refrain

Thou camest, O Lord, with the living Word,
That should set Thy people free;
But with mocking scorn and with crown of thorn,
They bore Thee to Calvary.

Refrain

When the heav'ns shall ring, and her choirs shall sing,
At Thy coming to victory,
Let Thy voice call me home, saying "Yet there is room,
There is room at My side for thee."
Oh what precious words!
Thou didst leave Thy throne and Thy kingly crown: Justice and judgment are the habitation of thy throne: mercy and truth shall go before thy face. (Psa 89:14)
But in Bethlehem's home was there found no room: And she brought forth her firstborn son, and wrapped him in swaddling clothes, and laid him in a manger; because there was no room for them in the inn. (Luk 2:7)
O come to my heart, Lord Jesus, There is room in my heart for Thee: That if thou shalt confess with thy mouth the Lord Jesus, and shalt believe in thine heart that God hath raised him from the dead, thou shalt be saved. (Rom 10:9)
The foxes found rest, and the birds their nest: And Jesus saith unto him, The foxes have holes, and the birds of the air have nests; but the Son of man hath not where to lay his head. (Mat 8:20)
Thou camest, O Lord, with the living Word, That should set Thy people free: And Jesus said unto them, I am the bread of life: he that cometh to me shall never hunger; and he that believeth on me shall never thirst. (Joh 6:35)
But with mocking scorn and with crown of thorn: And when they had platted a crown of thorns, they put it upon his head, and a reed in his right hand: and they bowed the knee before him, and mocked him, saying, Hail, King of the Jews! (Mat 27:29)
When the heav'ns shall ring, and her choirs shall sing, At Thy coming to victory: A bruised reed shall he not break, and smoking flax shall he not quench, till he send forth judgment unto victory. (Mat 12:20)
Let Thy voice call me home, saying "Yet there is room, There is room at My side for thee: And the servant said, Lord, it is done as thou hast commanded, and yet there is room. (Luk 14:22)
Praise the Lord that our King of Kings left His royal throne to take upon Himself the penalty for our sin! Praise the Lord that it is not left to us or we would all be doomed. Our Heavenly Father cannot look upon sin and cannot allow sin into His Heaven. Only because of the righteousness of Christ are we able to gain entrance.
Amen and amen!
Day 8 – At Cavalry
William R. Newell is credited with this wonderful hymn! We sing this song frequently at our church. I love the words – they do so reflect what is in my heart! William was born on May 22, 1868, in Savannah, Ohio and passed away on April 1, 1956, in DeLand, Florida. He became assistant superintendent at Moody Bible Institute in 1895 and was also credited with Bible commentaries on Romans, Hebrews, and the Book of Revelation.
It is so obvious that William experienced a true born-again conversion. He intimately knew what the Saviour went through for him to be saved and it was obvious that he loved to write about it.
At Calvary
William R. Newell

Years I spent in vanity and pride,
Caring not my Lord was crucified,
Knowing not it was for me He died on Calvary.

Refrain

Mercy there was great, and grace was free;
Pardon there was multiplied to me;
There my burdened soul found liberty at Calvary.

By God's Word at last my sin I learned;
Then I trembled at the law I'd spurned,
Till my guilty soul imploring turned to Calvary.

Refrain

Now I've given to Jesus everything,
Now I gladly own Him as my King,
Now my raptured soul can only sing of Calvary!

Refrain

Oh, the love that drew salvation's plan!
Oh, the grace that brought it down to man!
Oh, the mighty gulf that God did span at Calvary!

Refrain
As I read the words to this hymn, verse after Bible verse popped into my head! I'm excited to share my thoughts with you:
Years I spent in vanity and pride: I have seen all the works that are done under the sun; and, behold, all is vanity and vexation of spirit. (Ecc 1:14) and Pride goeth before destruction, and an haughty spirit before a fall. (Pro 16:18 )
Caring not my Lord was crucified: The wicked, through the pride of his countenance, will not seek after God: God is not in all his thoughts. (Psa 10:4)
Knowing not it was for me He died on Calvary: And when they were come to the place, which is called Calvary, there they crucified him, and the malefactors, one on the right hand, and the other on the left. (Luk 23:33)
Mercy there was great, and grace was free: The LORD is gracious, and full of compassion; slow to anger, and of great mercy. (Psa 145:8 ) and Being justified freely by his grace through the redemption that is in Christ Jesus: (Rom 3:24)
Pardon there was multiplied to me: For thy name's sake, O LORD, pardon mine iniquity; for it is great. (Psa 25:11)
There my burdened soul found liberty at Calvary: For the law of the Spirit of life in Christ Jesus hath made me free from the law of sin and death. (Rom 8:2)
By God's Word at last my sin I learned: Thy word have I hid in mine heart, that I might not sin against thee. (Psa 119:11) and So then faith cometh by hearing, and hearing by the word of God. (Rom 10:17)
Then I trembled at the law I'd spurned: My flesh trembleth for fear of thee; and I am afraid of thy judgments. (Psa 119:120)
Till my guilty soul imploring turned to Calvary: Now we know that what things soever the law saith, it saith to them who are under the law: that every mouth may be stopped, and all the world may become guilty before God. (Rom 3:19)
Now I've given to Jesus everything: Come unto me, all ye that labour and are heavy laden, and I will give you rest. (Mat 11:28 )
Now I gladly own Him as my King: And they sing the song of Moses the servant of God, and the song of the Lamb, saying, Great and marvellous are thy works, Lord God Almighty; just and true are thy ways, thou King of saints. (Rev 15:3)
Now my raptured soul can only sing of Calvary! Saying, I will declare thy name unto my brethren, in the midst of the church will I sing praise unto thee. (Heb 2:12)
Oh, the love that drew salvation's plan! For God so loved the world, that he gave his only begotten Son, that whosoever believeth in him should not perish, but have everlasting life. (Joh 3:16)
Oh, the grace that brought it down to man! For by grace are ye saved through faith; and that not of yourselves: it is the gift of God: (Eph 2:8 )
Oh, the mighty gulf that God did span at Calvary! And beside all this, between us and you there is a great gulf fixed: so that they which would pass from hence to you cannot; neither can they pass to us, that would come from thence. (Luk 16:26)
Praise the Lord for the words in this hymn! How can you walk away from singing this and have a burdened heart or a heavy spirit?
Day 9 – At the Cross There's Room
What a beautiful hymn this is. Just the title alone is a testimony in itself! At the Cross there is room! Does this stir your heart? It surely does mine. It is comforting to know that there is not a limited amount of room. Fanny Crosby's biography was previously done on Day 1 of this series on Hymns. One piece of information, however, that was not stated on Day 1 was the fact that written on her tomb­stone were the words, "Aunt Fan­ny" and "Bless­ed as­sur­ance, Jesus is mine. Oh, what a fore­taste of glo­ry di­vine." Fanny's love for the Lord was evident in her writings, wasn't it? Each hymn that she wrote depicted a Christian who walked closely with the Lord. I can't help but admire someone who was blinded at such a young age by the carelessness of one man and yet she did not harbor resentment toward that man or God. She could have wasted away her life and been cared for by others. But instead, she glorified God and allowed Him to use her – and used her He did!
At the Cross There's Room
Fanny Crosby

Mourner, wheresoever thou art,
At the cross there's room!
Tell the burden of thy heart,
At the cross there's room!
Tell it in thy Savior's ear,
Cast away thine every fear,
Only speak, and He will hear;
At the cross there's room!

Haste thee, wand'rer, tarry not,
At the cross there's room!
Seek that consecrated spot;
At the cross there's room!
Heavy laden, sore oppressed,
Love can soothe thy troubled breast;
In the Savior find thy rest;
At the cross there's room!

Thoughtless sinner, come today;
At the cross there's room!
Hark! the Bride and Spirit say,
At the cross there's room!
Now a living fountain see,
Opened there for you and me,
Rich and poor, for bond and free,
At the cross there's room!

Blessèd thought! For every one
At the cross there's room!
Love's atoning work is done;
At the cross there's room!
Streams of boundless mercy flow,
Free to all who thither go;
Oh, that all the world might know
At the cross there's room!
Each human being goes through so many phases in their life time. Fanny covered many of these phases in this particular hymn. She encouraged the reader to come to the Cross of Christ in each phase showing them that Christ was there for all of them.
When we mourn: She encouraged the reader who was mourning for whatever reason to come to Christ and give Him their burden. Whether you have lost a loved one or you are grieving your sins, Christ cares. Casting all your care upon him; for he careth for you. (1 Pe 5:7) Why would this verse be included in the Scriptures unless God wanted us to know that He cares! Does this not stir your soul? The Creator of all cares for you! Praise His Holy Name!
When we need someone to talk to: The Lord hears all our prayers to Him. He is always nearby waiting to hear from us. But know that the LORD hath set apart him that is godly for himself: the LORD will hear when I call unto him. (Psa 4:3) There are no "maybe's" in this verse. We are clearly told that the Lord will hear us when we call on Him. He does not sleep so He is always available to hear us. He will not suffer thy foot to be moved: he that keepeth thee will not slumber. (Psa 121:3) Glory!
When we wander away from Him: We know that when we wander away from God's side, he is right there waiting our return. Draw nigh to God, and he will draw nigh to you. Cleanse your hands, ye sinners; and purify your hearts, ye double minded. (Jam 4:8 ) Notice the condition we must be in to draw nigh to Him? We must purify our hearts, cleanse ourselves from our sin (repent), and we must not ride the fence of indifference. A double minded man is unstable in all his ways. (Jam 1:8 ) The Christian who struggles in his walk with the Lord is one who is unstable – double minded. You cannot play with the world and expect to come out spiritually minded. But the believer who seeks to be close to his God will repent and come to His side. He is always there, waiting to receive us.
When we are burdened with the cares of this world: Our Saviour desires to carry our burdens with us. He does not remove the burden but He promises to make it lighter because He is carrying it with us. Come unto me, all ye that labour and are heavy laden, and I will give you rest. (Mat 11:28 ) Take my yoke upon you, and learn of me; for I am meek and lowly in heart: and ye shall find rest unto your souls. (Mat 11:29) In the devotional Three Steps to Christ in a Two-Fold Way, I touched upon the yoke and its significance. What a comfort it is to know that we are not left alone to carry our own burdens! Praise the Lord that the Creator of the universe is in that yoke right along with me! What a blessing it is to go along in life knowing that the Saviour, my Shepherd, is helping me with every area of my life! Thank you, Lord!
When the enemy troubles us: When we are persecuted for the cause of Christ, God promises to take care of them in His time. And to you who are troubled rest with us, when the Lord Jesus shall be revealed from heaven with his mighty angels, (2 Th 1:7) In flaming fire taking vengeance on them that know not God, and that obey not the gospel of our Lord Jesus Christ: (2 Th 1:8 ) Who shall be punished with everlasting destruction from the presence of the Lord, and from the glory of his power; (2 Th 1:9) We do not need to be distracted by the enemies around us. God will take care of them – if not in this life time, in the next.
When we need salvation: When we are aware of our sin and the need for salvation, Christ is there ready to provide us with His saving grace. And they said, Believe on the Lord Jesus Christ, and thou shalt be saved, and thy house. (Act 16:31) Everything else in life is fruitless without the Lord and His work on the Cross.
There is room at the Cross for all – from salvation until the day we are taken home to be with the Saviour! It is at the Cross we receive atonement for our sins and without the Cross, we have nothing. And not only so, but we also joy in God through our Lord Jesus Christ, by whom we have now received the atonement. (Rom 5:11) Once salvation is received, Christ's mercy and grace follows the believer and His power is shown through our testimony. I can do all things through Christ which strengtheneth me. (Phi 4:13)
Hymns – Day 10 – Amazing Grace
What a beautiful picture of Fall foliage in Northern Maine! Having grown up there, I remember the most vivid colors and how magnificent was the Lord's handiwork! However, I don't recall seeing leaves such as these. Did you notice the beautiful green centers of the leaves? It made me think that no matter how much turbulence there is around us, as long as we are attached to the Tree, we will have His likeness within us. The Holy Spirit resides inside us and glorifies Christ through our words and our actions. I praise the Lord for my salvation, don't you? I cannot even begin to tell you how much He has changed my life!
Before I was saved, I had heard the instrumental version of the hymn that we are covering today. I had never "heard" the words, however. This hymn was played during the first church service I attended after salvation. When I heard the words for the first time, I broke down into tears! The lady sitting next to me turned to me thinking that I wanted salvation and walked me to the front of the church! God knew I needed to make public profession so this was timely. But the words penned by John Newton spoke to my heart. Although I did not have the same testimony as Newton, I was a sinner on my way to hell just as he. I shudder to think what would have happened if my dear friend had not submitted to God's will to travel 1,000 miles to witness to me at the time that she did. Little did she know that had she not obeyed the Lord, I would have been dead a few short days later! Praise God from whom all blessings flow! Thank You, Lord!
John Newton's words reveal a very personal relationship with his Lord and Saviour. The softest of born-again hearts can utter the words of this song today and become teary eyed with gratefulness! John Newton was born on July 24th, 1725, and died on December 21, 1807. He wrote Amazing Grace at the age of 54 years old. He lived to be the ripe old age of 82!
John's mother passed away when he was just seven years old. Can you imagine losing your dear mother at such a tender age? He was left alone to be raised by his father, a sailor. His father took John and set sail when he was but 11. John grew into a godless man and, as a result of such years, became a slave ship commander in Africa. God used these experiences to draw Newton to Him. His grace shown upon John at the age of 23 when his ship was taking on water and death seemed imminent. He spent the next six years growing in the Lord. After six years of commanding a slave ship, Newton spent the next nine years studying Hebrew and Greek, learning from Wesley, Whitefield, and other Nonconformists. He was ordained and became curate at Olney in 1764, where he became a friend to William Cowper and with him produced the Olney Hymns.
I look upon his testimony and how he looked back on his years as a slave ship commander and penned the most beautiful hymn known today. Amazing Grace is the most played hymn known to man. Why is this so, one might ask? Put yourself in Newton's shoes as a young man on a sinking ship. He had read a piece by Thom­as à Kemp­is and it had sown a seed in his heart. Had it not been for these circumstances, these beautiful words would not have been written!
Amazing Grace
John Newton (1779)
Amazing grace! How sweet the sound
That saved a wretch like me!
I once was lost, but now am found;
Was blind, but now I see.
'Twas grace that taught my heart to fear,
And grace my fears relieved;
How precious did that grace appear
The hour I first believed!
Through many dangers, toils and snares,
I have already come;
'Tis grace hath brought me safe thus far,
And grace will lead me home.
The Lord has promised good to me,
His Word my hope secures;
He will my Shield and Portion be,
As long as life endures.
Yea, when this flesh and heart shall fail,
And mortal life shall cease,
I shall possess, within the veil,
A life of joy and peace.
The earth shall soon dissolve like snow,
The sun forbear to shine;
But God, who called me here below,
Will be forever mine.
(Mr. Newton did not write this last verse)
When we've been there ten thousand years,
Bright shining as the sun,
We've no less days to sing God's praise
Than when we'd first begun.
The first verse of this song summarizes salvation! Amazing grace, how sweet the sound! For by grace are ye saved through faith; and that not of yourselves: it is the gift of God: (Eph 2:8 ) That saved a wretch like me! Because thou sayest, I am rich, and increased with goods, and have need of nothing; and knowest not that thou art wretched, and miserable, and poor, and blind, and naked: (Rev 3:17) I once was lost, but now am found; For the Son of man is come to save that which was lost. (Mat 18:11)
Was blind, but now I see. And Jesus said, For judgment I am come into this world, that they which see not might see; and that they which see might be made blind. (Joh 9:39) John Newton began this hymn with the best news he could possibly write about!
The remaining verses spoke of how God revealed Himself to him and how he has been the Lord's ever since, and forever more. Newton's gratefulness to God cuts to the core, doesn't it? I remember rejoicing and my heart leaping for joy when I heard this man's beautiful song. I remember being able to relate to John Newton and being able to sing these words with truth and joy!
To have the veil removed my eyes where I could see the sinner I truly was and what great salvation was provided to me was more than I could bare! When I accepted Jesus Christ as my Saviour, I felt as though a hundred pounds had been lifted from my shoulders! The lady who led me to the Lord gave me a Bible and when I opened God's Word for the first time and read the Book of John, I melted! I could not believe that I actually understood His Word! I could read and understand whereas before salvation, the words were as dry as dust! Praise the Lord that He found me, His lost sheep!
I did not know John Newton's testimony at the time I first heard this song but I remember praising God that He had placed such a beautiful song in my path that day so that I could sing along with the author the words that so beautifully depicted the joy in my heart!
Day 11 – The Love of God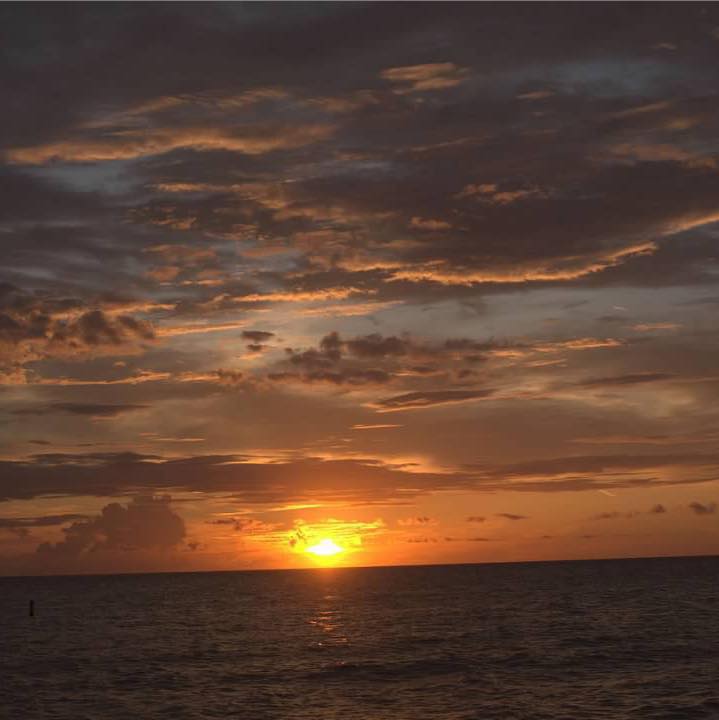 Nothing – absolutely nothing – can separate us from the love of God! Amen and amen! I look at pictures of the Grand Canyon and see its depth and height and width – this is how I can bury this verse deep in the soil of my heart! Looking at this picture gives a whole new meaning to the vastness of God's love and the emphasis His Word has on this love and how He never leaves us! Praise the Lord! If this does not bless you today, your blesser is broken!
Today's hymn is about the love of God and its intensity. What a wonderful topic to cover, isn't it? How can one be depressed or discouraged when there is a God that loves us like this and to this extreme? This type of hymn helps us to encourage ourselves – it encourages us to dig into the Word and be blessed beyond measure! Frederick M. Lehman is the author of these beautiful words! He was born on August 7, 1868 in Mecklenburg, Germany and died February 20, 1953 in Pasadena, California.
His family came to the U.S. when he was four. He grew up in Iowa and was saved at the young age of 11. It was the beauty of nature that brought him to Christ while he was out walking one morning. When I read this, it reminded me of Paul's words in Romans:
God can reveal Himself even to a child through His beautiful creation! Their tender hearts are so open to receive Christ.
Although Lehman pastored at Audubon, Iowa; New London, Indiana; and Kansas City, Missouri, he spent most of his life writing hymns. His first one was written in 1898 when he was a pastor in Kingsley, Iowa. He moved to Kansas City and assisted in founding the Nazarene Publishing House.
Today's hymn was written in 1917 and published in 1919 in Volume 2 of "Songs That Are Different." I'll say his song is different! Cyberhymnal had this tidbit that simply amazed me:
The lyrics are based on the Jewish poem Haddamut, written in Aramaic in 1050 by Meir Ben Isaac Nehorai, a cantor in Worms, Germany; they have been translated into at least 18 languages. One day, during short intervals of inattention to our work, we picked up a scrap of paper and, seated upon an empty lemon box pushed against the wall, with a stub pencil, added the (first) two stanzas and chorus of the song… Since the lines (3rd stanza from the Jewish poem) had been found penciled on the wall of a patient's room in an insane asylum after he had been carried to his grave, the general opinion was that this inmate had written the epic in moments of sanity. Frederick M. Lehman, "History of the Song, The Love of God," 1948
The music to this beautiful hymn was arranged by Lehman's daughter, Claudia L. Mays.
The Love of God
Frederick M. Lehman

The love of God is greater far
Than tongue or pen can ever tell;
It goes beyond the highest star,
And reaches to the lowest hell;
The guilty pair, bowed down with care,
God gave His Son to win;
His erring child He reconciled,
And pardoned from his sin.

Refrain

O love of God, how rich and pure!
How measureless and strong!
It shall forevermore endure
The saints' and angels' song.

When years of time shall pass away,
And earthly thrones and kingdoms fall,
When men, who here refuse to pray,
On rocks and hills and mountains call,
God's love so sure, shall still endure,
All measureless and strong;
Redeeming grace to Adam's race—
The saints' and angels' song.

Refrain

Could we with ink the ocean fill,
And were the skies of parchment made,
Were every stalk on earth a quill,
And every man a scribe by trade,
To write the love of God above,
Would drain the ocean dry.
Nor could the scroll contain the whole,
Though stretched from sky to sky.

Refrain
My friend, if you are feeling alone in the midst of total chaos today, please know that there is nothing that can separate you from your Heavenly Father! He is right there – going through your trials along with you.
This got me to thinking about the preciseness of this verse – Paul left nothing to chance – he included everything that a human being could think up in his quest to find the limit God's love. There is nothing!
Death – The saved child of God will die but he cannot go to hell. It only serves to emphasize that We are confident, I say, and willing rather to be absent from the body, and to be present with the Lord. (2 Co 5:8 )
Life – The saved child of God cannot be separated from God no matter how he lives his life – it is not a license to sin but it proves to us that our sin is not what separates us from Him! Our sin hinders fellowship with God but does not remove our position in His family.
Angels – the devil is a fallen angel – he cannot separate us from God!
Principalities – No supreme power on earth can separate us from God!
Powers – No power whatsoever can separate us, including ole slew foot himself!
Things Present – No circumstances in the present can separate us.
Things to Come – No circumstances in the future can separate us!
Height – It just goes to show us (like in the picture above) that no amount of height can separate us! Visualize it in your mind's eye.
Depth – Again, it just goes to show us (like in the picture above) that no amount of depth can separate us!
Any other creature – No creature can separate us! This puts to rest those who believe that you can choose to give up your salvation. God says that no other creature can separate us from His love. If your child divorced himself from you and your family, would that make you any less of a parent? Of course not.
Praise the Lord that our salvation is not dependent on anything that we do! Our salvation is totally dependent on God's love and what He did for us!
Day 12 – Lead Me to Calvary
What a beautiful verse this is! Sometimes the trials of life require us to look up unto the hills from whence cometh our help (Psalm 121). Each time we look to that Rock that is higher than we are, we are assured that the Lord will be there, ready to meet our needs.
At the hour I was saved, I did not know the meaning of Calvary and all that it involved. I merely knew I was a sinner in need of a Saviour and Jesus Christ was that Saviour. It did not take much time in the Scriptures to discover exactly what my Saviour went through to pay the price for my sin debt! Today's hymn leads us to Calvary and shows the heart of its author, Jennie Hussey.
Jennie Evelyn Hussey was born on February 8, 1874, in Henniker, New Hampshire. She lived most of her life in New Hampshire where she died on September 5, 1958. She was born and raised a Quaker and began to write poetry when she was young. In my readings about Jennie, I found very little about her life. There is no indication that she ever married. She died while living in a home for the aged.
Today's hymn was written in 1921 and first appeared in "New Songs of Praise and Power." Although some of my beliefs are different from those of the Quakers, I enjoy this beautiful hymn because it revolves around the Cross of Calvary and what my Blessed Saviour went through for me! If it were not for His shed blood on Calvary, where would we be? If it were not for His resurrection, where would we be? Praise the Lord – He has risen!!!
Lead Me to Calvary
Jennie E. Hussey

King of my life, I crown Thee now,
Thine shall the glory be;
Lest I forget Thy thorn crowned brow,
Lead me to Calvary.

Refrain

Lest I forget Gethsemane,
Lest I forget Thine agony;
Lest I forget Thy love for me,
Lead me to Calvary.

Show me the tomb where Thou wast laid,
Tenderly mourned and wept;
Angels in robes of light arrayed
Guarded Thee whilst Thou slept.

Refrain

Let me like Mary, through the gloom,
Come with a gift to Thee;
Show to me now the empty tomb,
Lead me to Calvary.

Refrain

May I be willing, Lord, to bear
Daily my cross for Thee;
Even Thy cup of grief to share,
Thou hast borne all for me.

Refrain
I cannot lose my salvation because it revolves around Calvary and the free gift (see Galatians 5)! Christ died once for all.
If I could lose my salvation and get saved over and over again, then my salvation would be based on my works, not the blood of Christ. It is no longer a free gift. Because we are a new creature in Christ (2 Cor. 5:17), we no longer are born of corruptible seed. We are born again of the incorruptible seed.
If we could lose our salvation, then this seed would be incorruptible and that is not what the Word says. Praise be to God!
So with the confidence of always being a child of the King, I can boldly go to that Rock which is higher than I and look unto those hills from whence cometh my help. My trip to Calvary was made once but I continually go there in my heart to meditate on what the Lord Jesus Christ went through for me!
With a deeper understanding of His suffering, I can carry my own cross of trials.
These trials and burdens I am called to bear will draw me closer to Him and will allow me opportunities to minister to others who are going through the same thing. We are to be "Jesus with skin on" to a world that is blind to spiritual matters. We may be the only Bible that some people will ever see. Let our words and our actions take the unbeliever to Calvary!
Day 13 – To God be the Glory
Once again, I will touch upon the work of Fanny Crosby. This dear saint is such an inspiration to me. It is said that at ten she could recite correctly the first four books of both Testaments! This proves to me that a child of ten years old is able to set aside the circumstances of life and allow the Lord to work in her heart!
I discovered that while she was at the school for the blind, she would often read her poetry to visitors and would also meet with presidents, generals and dignitaries. Later, she was known for her mission work – giving most of the money she earned for writing hymns to this work. Her devotion to serve others was also a wonderful inspiration to me.
I will share more about Fanny Crosby as we go along this series. There are so many of her 9,000 hymns that I want to share with you. I guess I could have done a devotional just on her songs alone! Each time I meditate on one of her hymns, I can more clearly see her walk with the Lord.
This particular hymn is a blessing to me. The whole song is a praise directed to Jesus Christ, the Saviour. The beautiful words depict an author who was truly grateful for her salvation. So should we be, amen?
To God be the Glory
Written in 1875
To God be the glory, great things He has done;
So loved He the world that He gave us His Son,
Who yielded His life an atonement for sin,
And opened the life gate that all may go in.Refrain
Praise the Lord, praise the Lord,
Let the earth hear His voice!
Praise the Lord, praise the Lord,
Let the people rejoice!
O come to the Father, through Jesus the Son,
And give Him the glory, great things He has done.
O perfect redemption, the purchase of blood,
To every believer the promise of God;
The vilest offender who truly believes,
That moment from Jesus a pardon receives.
Refrain
Great things He has taught us, great things He has done,
And great our rejoicing through Jesus the Son;
But purer, and higher, and greater will be
Our wonder, our transport, when Jesus we see.
Refrain
Despite her blindness since the age of six weeks old, Fanny Crosby learned to sing praises to the Lord. Her circumstances were not controlling her life – instead she was controlling her circumstances.
There are fifteen verses in Scriptures which use the phrase "sing praises"! In fact 14 out of the 15 were recorded in Psalms. I truly believe that Fanny rested in this Book many a time to have the heart for the Lord that she did. One cannot have a heart full of praise when one is having a pity party.
Therefore I will give thanks unto thee, O LORD, among the heathen, and I will sing praises unto thy name. (2 Sa 22:50) Sing praises because you are thankful!
Sing praises to the LORD, which dwelleth in Zion: declare among the people his doings. (Psa 9:11) Sing praises to let others know what He has done for you.
Therefore will I give thanks unto thee, O LORD, among the heathen, and sing praises unto thy name. (Psa 18:49) Sing praises as a testimony to the unsaved.
And now shall mine head be lifted up above mine enemies round about me: therefore will I offer in his tabernacle sacrifices of joy; I will sing, yea, I will sing praises unto the LORD. (Psa 27:6) Sing praises despite the enemies all around you.
Sing praises to God, sing praises: sing praises unto our King, sing praises. (Psa 47:6) Sing praises to God, your King. He loves to hear from His children.
Sing unto God, sing praises to his name: extol him that rideth upon the heavens by his name JAH, and rejoice before him. (Psa 68:4) Sing praises to God and be specific for what you are praising. Let others hear just how much He has done for you!
Sing unto God, ye kingdoms of the earth; O sing praises unto the Lord; Selah: (Psa 68:32) When we praise God individually, it spreads to those around us – let the Church sing praises to God!
But I will declare for ever; I will sing praises to the God of Jacob. (Psa 75:9) Sing praises until your last breath here on earth and then continue into eternity.
[A Psalm or Song for the sabbath day.] It is a good thing to give thanks unto the LORD, and to sing praises unto thy name, O most High: (Psa 92:1) Sing praises because it is good for us to give thanks!
I will praise thee, O LORD, among the people: and I will sing praises unto thee among the nations. (Psa 108:3) Sing praises to God to everyone around us. It is a testimony to His goodness!
Praise the LORD; for the LORD is good: sing praises unto his name; for it is pleasant. (Psa 135:3) Sing praises because it is pleasant to do so. Anything that is pleasant motivates us to look up!
I will sing a new song unto thee, O God: upon a psaltery and an instrument of ten strings will I sing praises unto thee. (Psa 144:9) Sing praises in song – poetry – hymns … Fanny surely took this one to heart!
While I live will I praise the LORD: I will sing praises unto my God while I have any being. (Psa 146:2) Sing praises while you have a chance here on earth to be a testimony to the lost. Singing praises amongst the brethren is also a wonderful encouragement in time of need.
Praise ye the LORD: for it is good to sing praises unto our God; for it is pleasant; and praise is comely. (Psa 147:1) Sing praises because it is comely – it is suitable for a Christian – it should be what defines a Christian – it should be part of our nature. The opposite of praise is complaining – this is what the world does. The world is not satisfied, therefore, they are always searching to fill a void in their lives. The satisfied Christian sings praises in all circumstances.
Let them praise his name in the dance: let them sing praises unto him with the timbrel and harp. (Psa 149:3) Sing praises and let it "show" in your life – don't hide your light under a bushel but let it shine brightly for all the world to see.
A believer who spends most of his time praising God has very little time to be unhappy. His eyes are focused above instead of on his problems. Where do you rest your eyes? Where are your thoughts focused? Do you look at life's circumstances and let them overwhelm you? Are you like Peter when he saw the storm about him?
As soon as Peter took his eyes off Jesus, he began to sink. Before you start to judge Peter, remember that he was the only one who was brave enough to step out of the boat to walk on the water! His faith took him part of the way and then fear set in when the circumstances about him were too much. Are you like this in your Christian walk? Do you have enough faith to press forward but then you fall apart when the going gets tough? The world needs to see faith in action – to some, it may be the only Bible they ever see!
The Lord gave us the remedy in His word and Fanny Crosby was able to tap into the Source and apply it to her own life. She could have been bitter. She could even have allowed the world to take care of her because of her disability (as it was common in those days). But instead, not only did Fanny get out of the boat to walk on the water, but she allowed the Lord to keep her afloat by singing praises to His Name.
Won't you do the same Christian? When you are overwhelmed, sing praises! When you are sad, sing praises! When you are angry, sing praises! When you are joyful, sing praises! Is it not the same Lord who helped Peter who will help you? No matter how difficult the circumstances or heavy the burden, there is always something for which to praise the Lord! We just need to keep our eyes fixed on Him and have a song in our heart.
Praise the Lord, praise the Lord,
Let the earth hear His voice!
Praise the Lord, praise the Lord,
Let the people rejoice!
O come to the Father, through Jesus the Son,
And give Him the glory, great things He has done.
Day 14 – Great is Thy Faithfulness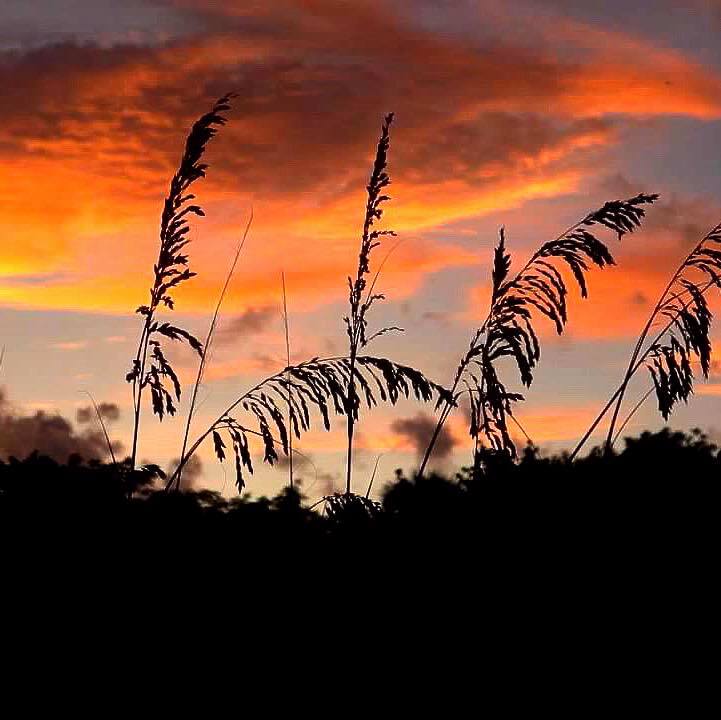 August 2011 · 14 comments · Categories: Maranatha Devotionals · Tags: Faithfulness, Hymns
I think it is safe to say that Thomas Chisholm personally knew about the faithfulness of God. No one can pen words such as these and not have enjoyed God's compassions.
Thomas Obediah Chisholm was born in Franklin, Kentucky on July 29, 1866. At the age of 57, he wrote Great is Thy Faithfulness (in 1923). He did not attribute this song to anything in particular going on in his life at the time. It is evident then that his life's experiences had drawn him near to God's side. Mr. Chisholm became a teacher at the age of 16 at the same small school he attended. It was in 1893 that he became a Christian. In his life time, he wrote over 1200 poems – he published 800 and set many to music. At the precious age of 93, this dear saint went home to be with the Lord.
Great is Thy Faithfulness

Great is Thy faithfulness, O God my Father;
There is no shadow of turning with Thee;
Thou changest not, Thy compassions, they fail not;
As Thou hast been, Thou forever will be.

Refrain

Great is Thy faithfulness!
Great is Thy faithfulness!
Morning by morning new mercies I see.
All I have needed Thy hand hath provided;
Great is Thy faithfulness, Lord, unto me!

Summer and winter and springtime and harvest,
Sun, moon and stars in their courses above
Join with all nature in manifold witness
To Thy great faithfulness, mercy and love.

Refrain

Pardon for sin and a peace that endureth
Thine own dear presence to cheer and to guide;
Strength for today and bright hope for tomorrow,
Blessings all mine, with ten thousand beside!

Refrain
The faithfulness of God is something this believer has never quite fully comprehended. It amazes me that God would love a wretched sinner like me! It is not because of anything I have done that He loves me because He loved me before I ever loved Him.
I was blessed when I searched out the phrase thy faithfulness. As you read these verses, stop to meditate on God's faithfulness to all of us. Today's photograph was taken by a dear sister and it depicts God's faithfulness to Noah and to all generations after! This same God is the One who watches over you and I and His faithfulness is never ending!
My Heart is Full
There is no other who can fill my heart
The way You can, dear Lord.
There is nothing else that satisfies
Like a drink from Your precious word.
Each page is perfect, what I need to read
To guide and light my way.
When my heart is heavy, overwhelmed
Your words are fresh like winter air.
There is none other like you blessed Lord
You know just what I need
On each page Your Spirit whispers truth
And the waters of doubt recede
You raise me up each time that I am down
My heart you cause to sore
As I look unto the hills for You
I find Your love and so much more!
Jesus Christ, my Lord and Saviour He is.
Deservingly adored.
The Alpha, Omega, first and last,
And King of Kings forever more!
Kate Plourde
Day 15 – She Only Touched the Hem of His Garment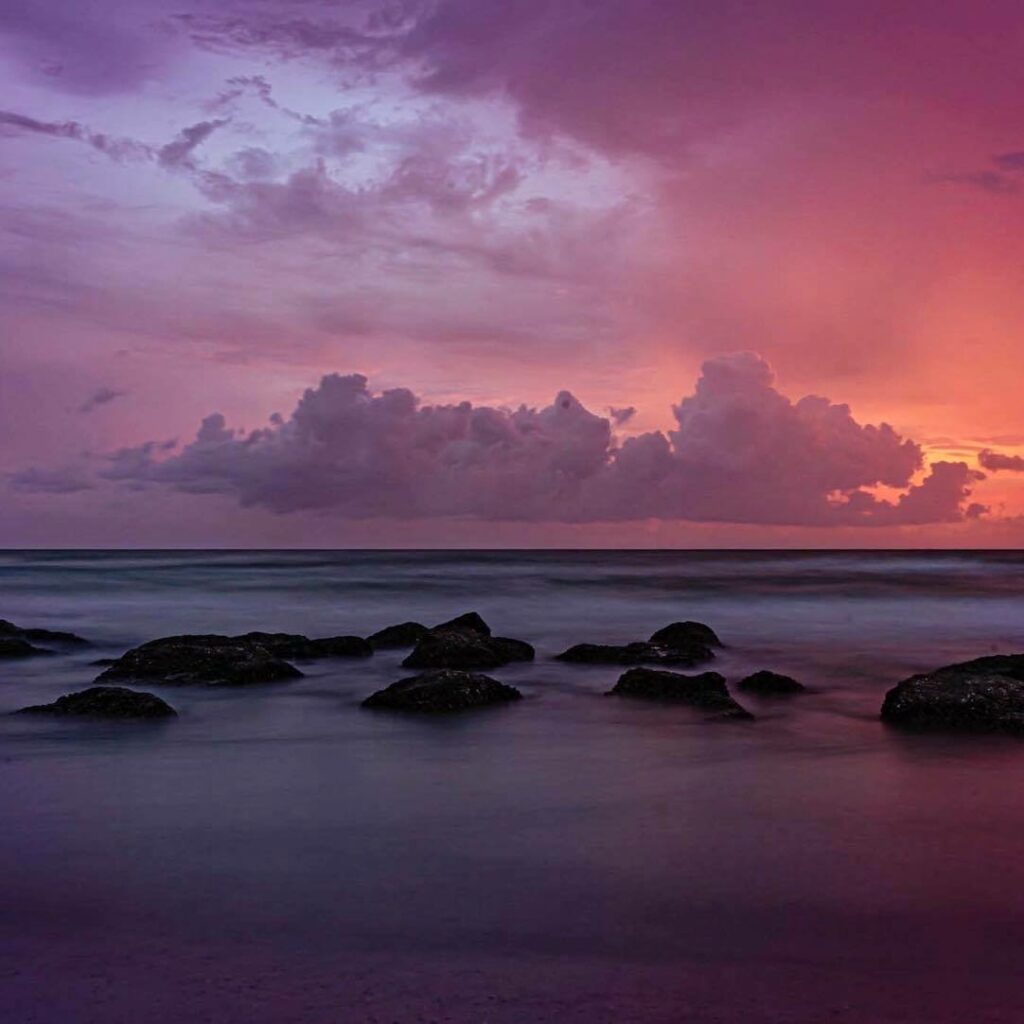 This song is a beautiful tribute to the healing power of our Saviour!
George F. Root was born on August 30, 1820, in Sheffield Massachusetts and died on August 6, 1895 in Bailey Island, Maine. By the time George was 13 years old, he was able to play 13 instruments. I could not find any biographical information on George's spiritual background. But as I read another one of George's hymns entitled, Thou Art My Rock, it was evident that he was saved. No one could pen words as poignant as these and not know the Rock of Ages personally! Maybe I will use this hymn on another day. I felt that today's hymn was needed, not only for those who have a physical trial but for those who have another kind of trial or burden, whether it be emotional, spiritual, marital, etc.
She Only Touched the Hem of His Garment

She only touched the hem of His garment
As to His side she stole,
Amid the crowd that gathered around Him,
And straightway she was whole.

Refrain

Oh, touch the hem of His garment!
And thou, too, shalt be free!
His saving power this very hour
Shall give new life to thee!

She came in fear and trembling before Him,
She knew her Lord had come;
She felt that from Him virtue had healed her,
The mighty deed was done.

Refrain

He turned with "Daughter, be of good comfort,
Thy faith hath made thee whole!"
And peace that passeth all understanding
With gladness filled her soul.

Refrain
God is so good, isn't He? Although this dear soul in Matthew 9:20 was healed physically, there is much to glean about being healed spiritually and emotionally. Have you had a need to touch the hem of the Lord's garment today? Have you come to Him today?
The unsaved cannot claim this and cannot share in the joy and peace that is found there.
I found it interesting that it was the hem of Christ's garment that was touched and not His arm or His shoulder. One must kneel to reach the hem of a robe. This takes humility and setting pride aside.
I believe wholeheartedly that Jesus put this particular gesture in the Scriptures for this very reason.
To the believer, much can be gleaned from touching the hem of the Saviour's garment as well. Just because we are saved, our own righteousness is still nothing in the eyes of God.
Kneeling before the Lord in prayer acknowledging who He is draws us to His side.
We are able to find solace at His feet and we recognize that the Creator of the Universe is there to heal us from our burdens – whatever those burdens may be.
Are we all guaranteed physical healing? The Scriptures say no! If that were the case, everyone would have been healed when the Apostles walked the earth and exercised the gift of healing that the Holy Spirit had given to them. Instead, Paul struggled with his own physical trial – the thorn in his side.
Also, Paul could have healed Timothy's stomach problems.
Furthermore, Gaius would not have had physical issues because John would have healed him. (3 John 1:2)
All physical healings are subject to the will of God in our lives. If anyone had a chance to be healed, it was Paul. However, God told him that His grace was sufficient for him.
When God allows us to experience physical trials, it is because He can be glorified even more through the trials. Paul recognized this.
Our Heavenly Father would never give us more than we can handle. If He did, that would make Him cruel and we know that is not so!
The word temptation in this verse does not mean being tempted to sin. The Greek word here is peirazō – meaning:
G3985
πειράζω
peirazō
pi-rad'-zo
From G3984; to test (objectively), that is, endeavor, scrutinize, entice, discipline: – assay, examine, go about, prove, tempt (-er), try.
In other words, God allows these tests in our lives to discipline us spiritually or to prove our metal, so to speak. Not only does this draw us closer to Him but when we are weak, we can use it to examine ourselves and learn and grow thereby.
How are you handling your physical trial today? Are you wallowing in self pity? Are you bitter? Are you angry with God? If you are any of these, forsake it and allow God's grace to be sufficient for you. Allow God to work through you for the benefit of others. Allow God to draw others to Himself as they witness His grace in your life.
Those with physical trials are not going through anything more difficult than those who are going through other types of trials. Each of us has a cross that we must bear in life. If you think your burden is heavier than someone else's, then your eyes are on others and not on the Lord. God allows the trial in our lives to draw us to Him and Him only. Who do you run to when you are suffering? Your friend? Your spouse? They are not the ones who can help you.
Whatever it takes for us to see only Christ is exactly what God will allow. I could not bear the burden of fibromyalgia and God knows that I would not glorify His name. However, He has allowed me the opportunity to glorify Him through the trials assigned to me personally. The cross He has given to me to carry is allowed especially for me so that I can help others). There's nothing new under the sun, the Scriptures say. (Ecc 1:9) There are others out there who are going through the same exact trial as I am. It is up to me to help them through their trial as God helped me through mine. This is what brings glory to God. That is why we are here – we are to minister to the needs of others.
Today's hymn is so beautiful! The Lord shows us that through faith we can overcome our circumstances by touching the hem of His garment. He promises to heal us one way or another – if not physically, He will lift our spirits so we can sore with the eagles!
Hymns – Day 16 – Turn Your Eyes Upon Jesus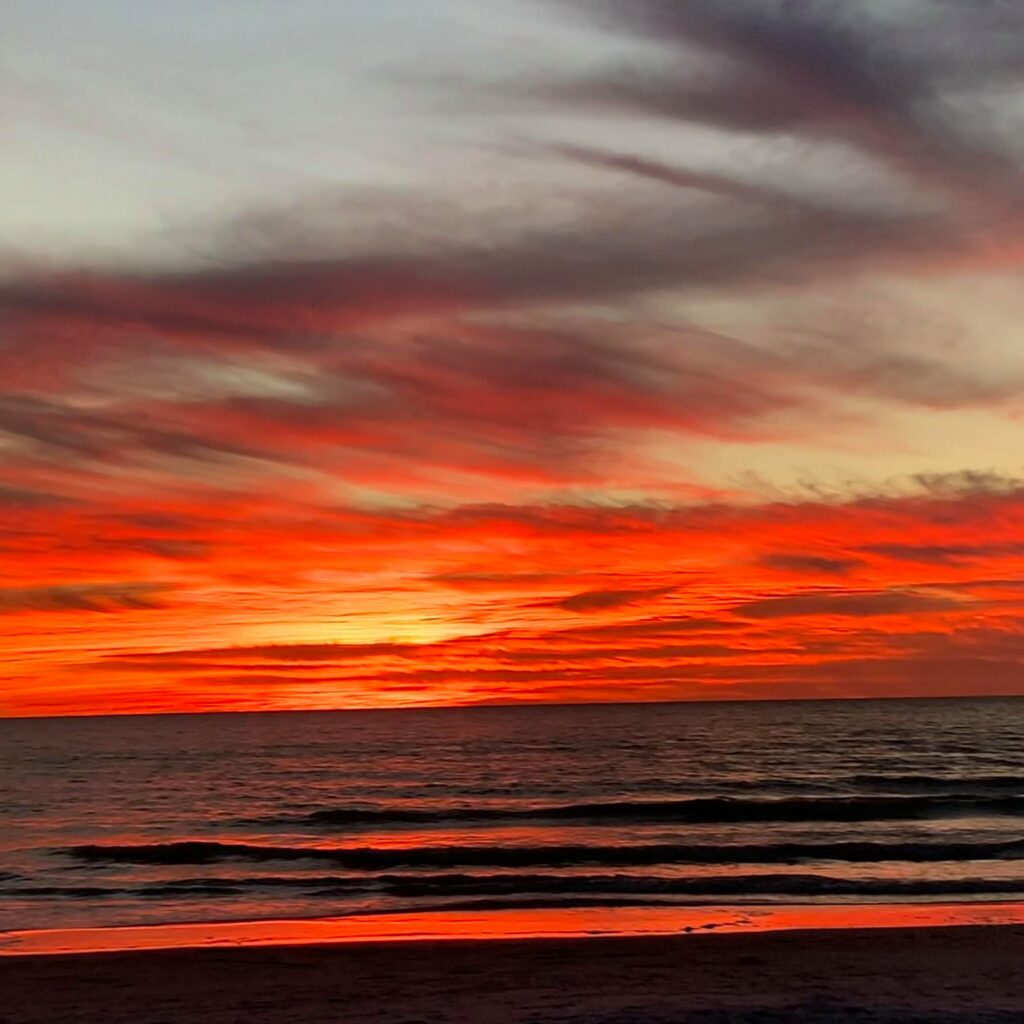 This dear saint lived to be nearly 100 years!!! Could it be because she actually lived the words of this song? Helen Howarth Lemmel was born on November 14, 1863 in Wardle, England. She died shortly before her 98th birthday in Seattle, Washington.
Ms. Lemmel had a beautiful singing voice and gave many concerts in the United States. She later became the vocal music teacher at Moody Bible Institute. She retired in Seattle, Washington where she became a member of Ballard Baptist Church. One of the memorable things in her life for me was that Billy Sunday used one of her works, a hymnal, for over ten years in his ministry. In fact, her vocal group was part of Billy Sunday's group at the height of his career as an evangelist.
Turn Your Eyes Upon Jesus

O soul, are you weary and troubled?
No light in the darkness you see?
There's a light for a look at the Savior,
And life more abundant and free!

Refrain

Turn your eyes upon Jesus,
Look full in His wonderful face,
And the things of earth will grow strangely dim,
In the light of His glory and grace.

Through death into life everlasting
He passed, and we follow Him there;
Over us sin no more hath dominion—
For more than conquerors we are!

Refrain

His Word shall not fail you—He promised;
Believe Him, and all will be well:
Then go to a world that is dying,
His perfect salvation to tell!

Refrain
This hymn has been one of my favorites since I was saved in 1980! In my opinion, it should be the Christian anthem for struggling believers. I know it has been mine! I love how she turned weariness and burdens into focusing on her Lord, His word and winning the lost! What a wonderful recipe for the Christian life despite the circumstances!
Most believers who have done anything for the Lord have been those who are burdened and carry a heavy cross. Many do not even realize that their burdens are heavy because they walk so closely with their Heavenly Father. They have learned to leave their burdens at His feet! Helen Lemmel seemed to have perfected this in her walk.
Meditate with me this morning on this very fact, dear saint! Do we leave our burdens at the Saviour's feet where they belong? Do we continuously take back our burdens onto our own shoulders? Why would we even want to? Isn't it easier to give them over to the Lord and leave them in His quite capable hands?
I have a dear friend who struggles with worry. In fact, while we were in South Carolina last week, our motor coach had some electrical problems and we had to sleep with the coach idling all night to charge the batteries. My friend, a born-again Christian for many years, stayed awake most of the night worrying that gases would asphyxiate us! She shared this with me the next day because she saw that I had a great night's sleep and felt convicted.
I remember being in her shoes. Fretting is just not fruitful to the believer. I was able to share:
What kind of testimony are we to the King of Kings and Lord of Lords when we fret and worry about circumstances beyond our control? Why would the world want anything to do with our God if they see defeat and worry in our lives?
It is this very thing that weighs heavy on many Christians' lives. They cannot control worrying when God's word is filled with verses that encourage us to lean on Him. Sweet peace can be found in the arms of Christ, my friend.
So where are you today in your walk with the Lord? Do you really trust Him to care for your burdens? Do you desire that same precious walk that Helen had with the Lord? You can have this walk but you will have to train yourself. How does one train himself? As you turn a burden over to the Lord and reap the benefit of peace, write it down – remember it. When your next hurdle or burden comes across your path, remember the previous blessing of peace.
Train yourself to remember when God brought you through previous trials and trust that He will do it again this time. Count your blessings daily and that will convince you and prove to you that the Lord is always at work in your life. As a new trial or burden arrives, you will then be quick to remember how He came through for you and you will be ready to turn the burden over to Him. Don't be a fretter.
My friend's fear brought a snare into her life. She was trapped by this fear and did not sleep all night long. Notice that the Scriptures say that had she trusted Him, she would have been safe? Nothing happens to us that the Lord does not authorize. Look at Job! In searching God's word for trust, I discovered many verses that just blew me away! God has so much to say in this area. Could it be that He really does not want us to worry?
What an awesome Father we have! He does not want us to be afraid or to fret about things which are out of our control. He just wants us to trust Him – just as we would want our own children to trust us!
Hymns – Day 17 – O Lord my God! how great art Thou!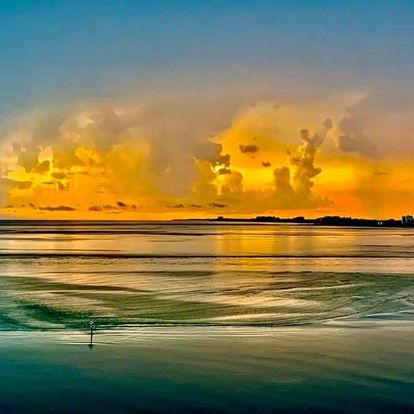 John Quincy Adam, our sixth President, was a wonderful poet. He was born on July 11, 1767, and died on February 23, 1848. I had never heard this hymn before – the words are absolutely beautiful! It was set to music by Lowell Mason Hamburg in 1824. If you click on this hyperlink, it will take you to Cyber hymnal and you can listen to it. It is a beautiful hymn and the words are an absolute blessing.
President Adams was blessed with a true gift of poetry. His style just flows and the words magnify God! As I read his hymn, I felt the peace of God cover me like a blanket. Meditating on these words truly causes one to be overwhelmed with God's power and might. At least it did for me.
O Lord my God! how great art Thou!

O Lord my God! how great art Thou!
With honor and with glory crowned;
Light's dazzling splendors veil Thy brow,
And gird the universe around.

Spirits and angels Thou hast made;
Thy ministers a flaming fire;
By Thee were earth's foundations laid;
At Thy rebuke the floods retire.

Thine are the fountains of the deep;
By Thee their waters swell or fail;
Up to the mountain's summit creep,
Or shrink beneath the lowly vale.

Thy fingers mark their utmost found;
That bound the waters may not pass;
Their moisture swells the teeming ground,
And paints the valleys o'er with grass.

The waving harvest, Lord, is Thine;
The vineyard, and the olive's juice;
Corn, wine, and oil, by Thee combine,
Life, gladness, beauty, produce.

The moon for seasons Thou hast made,
The sun for change of day and night;
Of darkness Thine the deepest shade,
And Thine the day's meridian light.

O Lord, Thy works are all divine;
In wisdom hast Thou made them all;
Earth's teeming multitudes are Thine;
Thine—peopled ocean's great and small.

All these on Thee for life depend;
Thy Spirit speaks, and they are born;
They gather what Thy bounties send;
Thy hand of plenty fills the horn.

Thy face is hidden—they turn pale,
With terror quake, with anguish burn;
Their breath Thou givest to the gale;
They die, and to their dust return.

And Thou, my soul, with pure delight,
Thy voice to bless thy Maker raise;
His praise let morning sing to night,
And night to morn repeat His praise.
We should take the time to meditate on God's goodness to us as well as His power and might. Like the Psalmist David, President Adams allowed his thoughts to dwell on the Almighty and in turn glorified Him through his writing.
So what does this song do for you, oh Christian? Do you read it like any other song or do you allow the Holy Spirit to work in your heart? The Spirit's job is to glorify the Lord Jesus Christ. Are you allowing Him the opportunity to do this for you in your life? Meditating on God's Word is a must if we want to grow spiritually. Reading songs and poetry like this and listening to Godly music also works in a Christian's heart.
If it were not so, the Lord would not have dedicated the entire book of Psalms to music. God knew that music is an important part of a person's life and can be a blessing!
I know that today's devotional is not typical of my others. There really is not much more to add to words so beautifully penned. May the Lord use these words to work in your heart and draw you to Him, His goodness, power and might!
Hymns – Day 18 – Count Your Blessings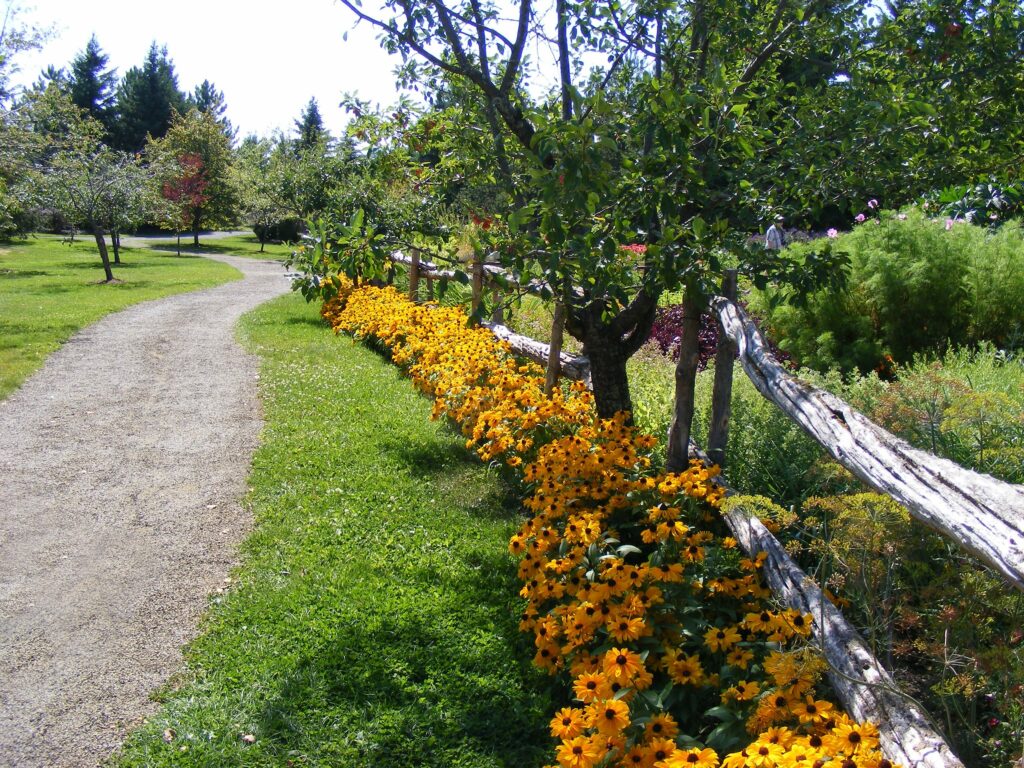 Not much is known about Johnson Oatman, Jr., the author of one of my favorite hymns! Mr. Oatman was born on April 21, 1856, and passed away on September 25, 1922. Did you know that he wrote lyrics for 5,000 hymns? Not only did he pastor local churches but he also worked full time in the retail and insurance industries!
Count Your Blessings
Johnson Oatman, Jr.

When upon life's billows you are tempest tossed,
When you are discouraged, thinking all is lost,
Count your many blessings, name them one by one,
And it will surprise you what the Lord hath done.

Refrain

Count your blessings, name them one by one,
Count your blessings, see what God hath done!
Count your blessings, name them one by one,
And it will surprise you what the Lord hath done.

Are you ever burdened with a load of care?
Does the cross seem heavy you are called to bear?
Count your many blessings, every doubt will fly,
And you will keep singing as the days go by.

Refrain

When you look at others with their lands and gold,
Think that Christ has promised you His wealth untold;
Count your many blessings. Wealth can never buy
Your reward in heaven, nor your home on high.

Refrain

So, amid the conflict whether great or small,
Do not be disheartened, God is over all;
Count your many blessings, angels will attend,
Help and comfort give you to your journey's end.

Refrain
The most important characteristic I found about Mr. Oatman was that he was a grateful man. He must have gone through many trials as a salesman. The life of a salesman is not an easy one. Most salesmen depend on commissions and, therefore, their income fluctuates. I'm certain Mr. Oatman had bounty and I am certain at times he had nothing. Can't you just see this throughout his lyrics in this blessed hymn?
What do you do when trouble comes knocking on your door?
As you can see, there are four verbs in these two verses. The first three verbs are commands to us from God: Trust in the Lord, lean not unto thine own understanding, in ALL thy ways acknowledge him. The fourth verb in verse 5 is a promise that He SHALL direct thy paths! When we pick apart verses and meditate on the meat, we see that the Lord has given us golden nuggets which will help us when we need that help the most! How can you trust someone you don't know or barely know? You can't!
As we build our faith by being in the Word, we learn to trust God more and more. You cannot trust if you are only in the Scriptures on occasion. Could you trust a stranger? Could you trust someone you had only spoken to a few times? Why is your walk with the Lord any different?
Do you think Mr. Oatman held those verses close to his heart? I know I do. I have made these my life's verses. Many times in my Christian walk have I wondered why the Lord was allowing certain circumstances in my life. Each battle He has allowed me to go through has drawn me closer to Him. Each battle has taught me to trust Him more and more. Now when a battle comes, I immediately go to Him – knowing that He will carry me through.
My friend, He will do the same for you if you let Him. Remember
The battle is the Lord's, my friend! It's not ours. When God allows a trial into our lives, He does not leave us or abandon us. He provides exactly what we need, when we need it. It is through the battles that we learn that our Commander in Chief is not asleep on the job but is in the front lines winning the war!
My friend, won't you count your blessings this morning? Write them down – share them with others – name them one by one! Even in the darkest of circumstances one can find a blessing in his life! When you feel as though the world is caving in on you, take your eyes off your circumstances and count your blessings! Start doing something for someone else. It is in doing for others that you will find many a blessing! Before you know it, you will be counting your blessings out of habit and you will no longer have to search for them – they will be all around you!
Hymns – Day 19 – There Shall be Showers of Blessing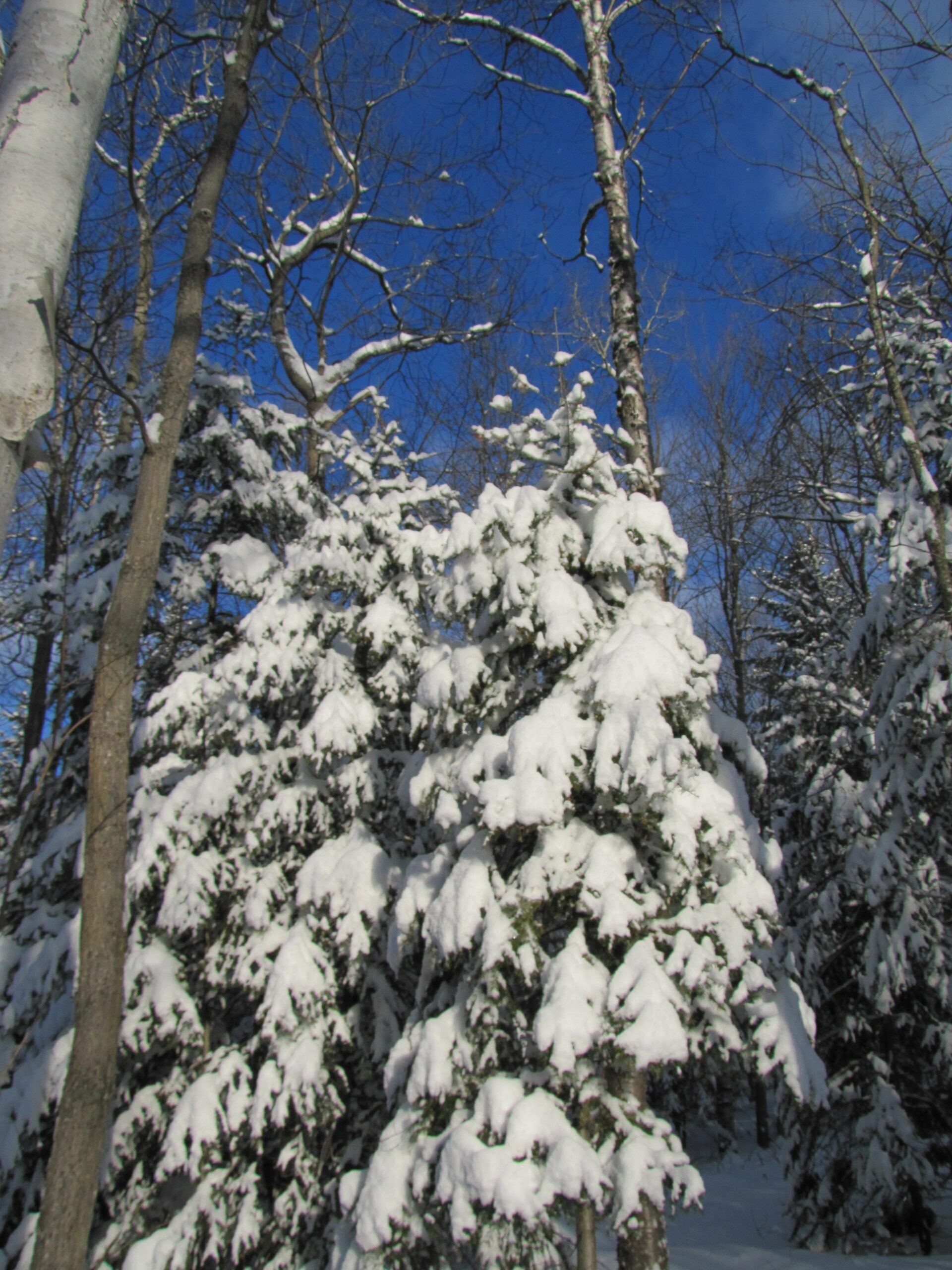 What a beautiful song Daniel Whittle penned! The words bring hope and encourage the Christian to seek after God.
Daniel W. Whittle was born on November 22, 1840, and died on March 4, 1901. Whittle served as a Major in the Civil War, where he lost his right arm, and was known thereafter as Major Whittle. It was during the Civil War that he was saved. He was asked to pray with a dying young soldier because he had been seen reading a Bible. He obeyed the request and it was at this young man's bedside that he asked God for forgiveness. Major Whittle then prayed with the young soldier and the soldier found Christ before passing away. The Lord used this situation to draw Major Whittle and the young dying soldier to Him. What a blessed story this was to read! After the war, Major Whittle became treasurer of a watch company. It was in this company's quiet vault that he committed his life to the Gospel.
Major Whittle not only wrote this blessed hymn but also wrote two more which you will recognize: The Banner of the Cross and Christ Liveth in Me.
There Shall be Showers of Blessing
Daniel W. Whittle

There shall be showers of blessing:
This is the promise of love;
There shall be seasons refreshing,
Sent from the Savior above.

Refrain

Showers of blessing,
Showers of blessing we need:
Mercy drops round us are falling,
But for the showers we plead.

There shall be showers of blessing,
Precious reviving again;
Over the hills and the valleys,
Sound of abundance of rain.

Refrain

There shall be showers of blessing;
Send them upon us, O Lord;
Grant to us now a refreshing,
Come, and now honor Thy Word.

Refrain

There shall be showers of blessing:
Oh, that today they might fall,
Now as to God we're confessing,
Now as on Jesus we call!

Refrain

There shall be showers of blessing,
If we but trust and obey;
There shall be seasons refreshing,
If we let God have His way.

Refrain
Today's verse and song speak of showers of blessing but yet the photograph at the top is totally the opposite. Without the beautiful benefits of the season of Winter, earth cannot produce the precious seeds and harvest of Spring and Fall. God gave us the four seasons for a purpose and each affects the other three.
The Winter season has many benefits other than the obvious cold weather. The frigid temperatures provide mankind with a natural pest eliminator. Viruses and germs cannot survive in continuously cold weather. Bugs, which damage crops, cannot survive the cold. Molds and mildews die off as well. Winter is God's natural way to rid the earth of these things.
When I lived in Northern Maine, I not only felt healthier in the Winter time but I had more energy when I spent time outside. Haven't you ever felt invigorated by the blast of cold air that hits your face the moment you step outside on a cold day? The Winter winds stir up the atmosphere on a greater scale than the Summer winds – they purify the atmosphere. While orbiting the earth on a Winter day, astronauts have said that the atmosphere is clear and clean. As the earth expands and contracts in the Winter time, the soil is pushing the seeds upwards and preparing them for Spring's showers.
I liken earth's Winter season to our own spiritual maturity. Are you in the Winter season of your spiritual walk? The Spring time brings salvation and newness of life.
During the summer years of our walk, we grow and mature as Christians.
As we enter the Fall season of our spiritual growth, we shed old habits and sinful ways like the trees shed their leaves.
Then as we walk in the Winter season of our Christian life, we experience trials and tribulations. Each one drawing us closer to the Lord. We eliminate those pestilences that have hindered our walk. It is when we remove the barriers between us and the Lord that the showers of blessings from the Spring time can freely flow into our lives.
Our Heavenly Father sends blessings along the way but these blessings flow more freely as we become more like His Son.
What a beautiful comparison this is. There is something to be learned in all of God's creation, including the Seasons. The Lord blessed me and showed me that the trials and tribulations of the day will produce showers of blessings in the end as I draw nigh to Him.
As our hearts are softened, we get closer to God.
Our Heavenly Father loves us no matter what we do.
But our love for Him is shown when we allow ourselves to be molded into Christ's image.
It is at this point in our spiritual walk that we can fully receive the showers of blessings that God wants to shower upon us. When we fully lean on Him and trust Him with all areas of our lives, we receive that peace which passeth all understanding.
Hymns – Day 20 – He's Coming Soon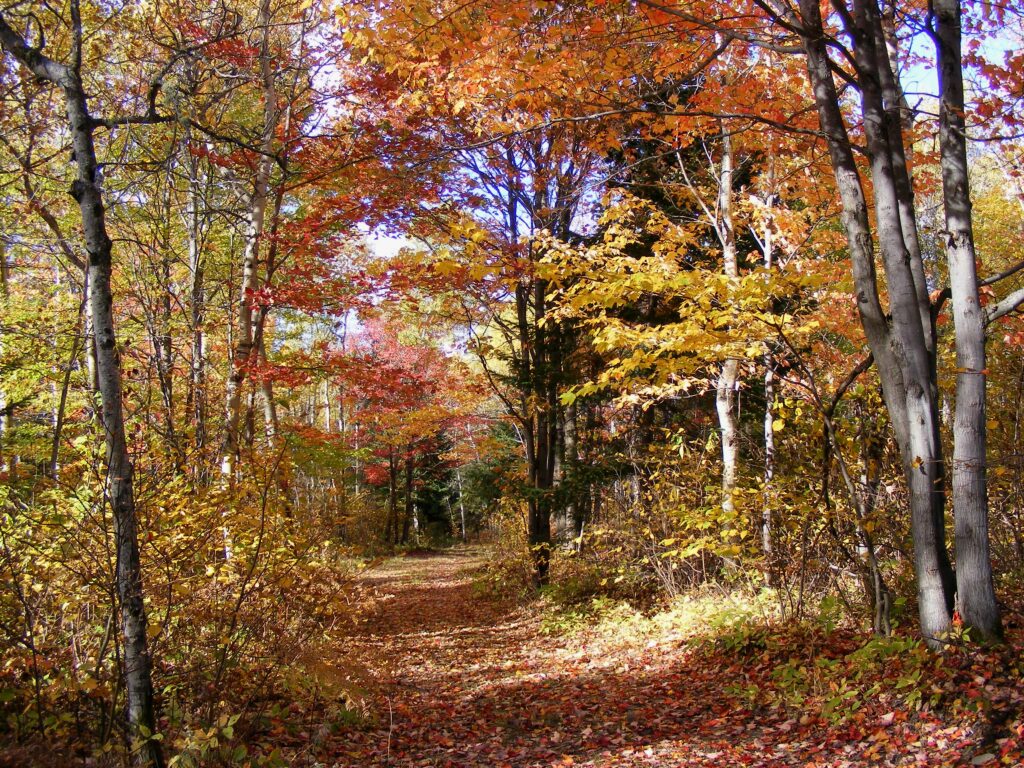 I was drawn to the Saviour because of the promise of His blessed return to earth to Rapture the Saints. When I heard this song, written by Thoro Harris, I received such a blessing!
Thoro Harris was born on March 31, 1874, in Washington, D.C., only 30 miles from where I now live. He died on March 27, 1955. He produced his first hymnal in 1902. When I read the words to this beautiful hymn, I cannot remain in a discouraged state of mind. I cannot remain ungrateful. It is beautiful hymns like these that encourage the Saint to look up to the hills from when cometh our help!
He's Coming Soon
Thoro Harris

In these, the closing days of time,
What joy the glorious hope affords,
That soon—O wondrous truth sublime!
He shall reign, King of kings and Lord of Lords.

Refrain

He's coming soon, He's coming soon;
With joy we welcome His returning;
It may be morn, it may be night or noon—
We know He's coming soon.

The signs around—in earth and air,
Or painted on the starlit sky,
God's faithful witnesses—declare
That the coming of the Savior draweth nigh.

Refrain

The dead in Christ who 'neath us lie,
In countless numbers, all shall rise
When through the portals of the sky
He shall come to prepare our paradise.

Refrain

And we, who living, yet remain,
Caught up, shall meet our faithful Lord;
This hope we cherish not in vain,
But we comfort one another by this word.

Refrain
This dear brother in Christ sure knew his Bible. "He shall reign, King of kings and Lord of Lords." Our Saviour shed His grace upon man and give His very blood so we could reign with Him. Isn't that awesome?
Dear brothers and sisters in Christ, what a blessed hope we have indeed! Chances are I will hear from one of my readers who picks apart my writings and accuses me of heresy over and over. He thinks he will "convert" me back to the "religion" of my youth but he is mistaken for sure. There was no hope in that religion. All I could say was that I "hoped" I would go to heaven. But after reading Ephesians 2:8-9, I saw that my religion was one of works and I could not get to heaven based on anything good that I had done.
My friend, our own righteousness (that which we think we have in our own lives and our own works) is considered a filthy rag in God's eyes.
You know who you are, Sir, and I pray that you will allow God's word to speak to your heart through His Holy Spirit so you can find true salvation – not man's – not a church – but through Jesus Christ. Do so now for He is coming soon!
Hymns – Day 21 – Saved from the Wreck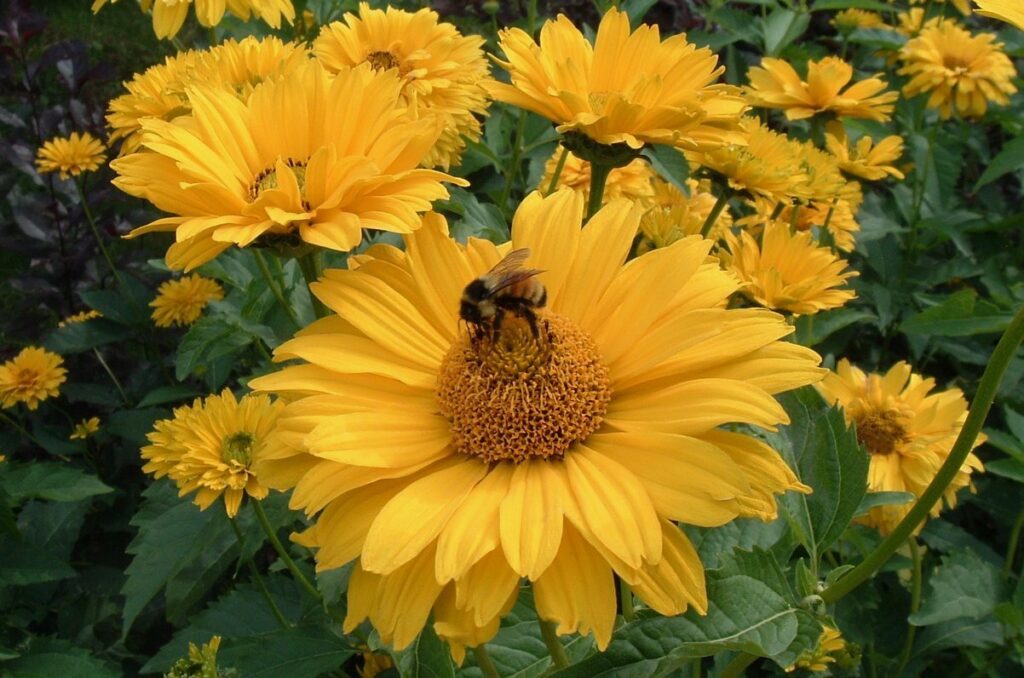 I have never heard the hymn that we are covering today. I was searching for something that would deal with the storms of life, and this came up. After reading the words and listening to the melody, I've discovered a treasure!
This beautiful hymn was written by Eliza Hewitt. This dear lady was born on June 28, 1851 and died on April 24, 1920. It appears that she was born, raised and lived in Philadelphia all of her life. Eliza's teaching career ended when she became disabled due to a spinal problem. Here is a dear saint who did not allow the physical trials in her life to stop her from serving the Lord through writing hymns. She also served the Lord as a Sunday School superintendent at the Northern Home for Friendless Children and later on at the Calvin Presbyterian Church. It is also noted that she was a contributor to Sunday-school Helps.
Saved from the Wreck
Eliza E. Hewitt

Adrift on the waters, so dark and so cold,
Afar from the beautiful city of gold,
A vessel is sinking, for heavy the gale,
The cable is broken, and tattered each sail.

Refrain

Poor child of the wreck, see the lifeboat is near,
A sweet voice is heard, for the Master is here;
He walks every billow, controls every wave,
'Tis Jesus, King Jesus, "the mighty to save."

Oh, I was the sinner alone on the sea,
But love's blessèd signal were floating for me;
Though thunders were rolling, and billows at strife,
Lo, Jesus was calling, "escape for thy life."

Refrain

I stepped in the life boat, provided for me,
And Jesus my Pilot, my Captain to be;
His bosom my refuge, my "haven of rest."
I'm rescued from shipwreck, so happy and blest.

Refrain

Life's turbulent surges are kissed into peace,
The beacons are shining, and songs never cease;
Fair moonbeams, bright sunshine, illumine the tide,
While onward to glory we'll joyfully glide.

Refrain
Eliza must have gone through many a turbulent trial with her infirmity. I know so many dear saints who have debilitating diseases and chronic illnesses and yet they serve the Lord in whatever capacity they can.
The Christian is not promised that he will never go through hard times. But we are promised that in the midst of the storm, our Shepherd will lead us to still waters.
I think of those dear saints the Lord has allowed me to meet in my life who have been stricken with physical problems. Each of these saints has blessed me more than I could possibly say. Although they struggle to stay afloat in their physical storms, they minister to others showing how Christ has brought them to those still waters spiritually.
Where are you today, dear friend? Are you wallowing in self pity because of your ailments? You can serve the Lord despite all of your circumstances. Everyone wants to feel needed. The Lord wants to use you to help others – yes, even with your physical impairments the way they are. There are others in this world who are suffering just like you – with the same ailments as you. You can be a blessing to someone else and help them through their physical trials by sharing what the Lord has done for you and how He has helped you. You can meet this person's needs by sending cards, praying for them, or even calling them. I have a dear friend who has fibromyalgia and every year the illness progresses. She sends "care packages" out to those who have the same illness and gives them information they need to help them through this illness. She sends them devotionals, Bibles, and anything else the Lord lays on her heart to be a blessing.
What struggles are you going through? Has the Lord helped you through depression? Then help someone you know who is struggling. We all have our crosses to bear in life – but we never bear them alone.
You may be the one that God wants to use to help someone out of his/her distress. People today are lonely and searching for peace and tranquility – yes, even Christians. Be sensitive to the Holy Spirit's leading and He will direct you to someone to help. You will find that in helping others, you will be guided to the still waters and will find comfort from your trials.
Day 22 – 'Tis Jesus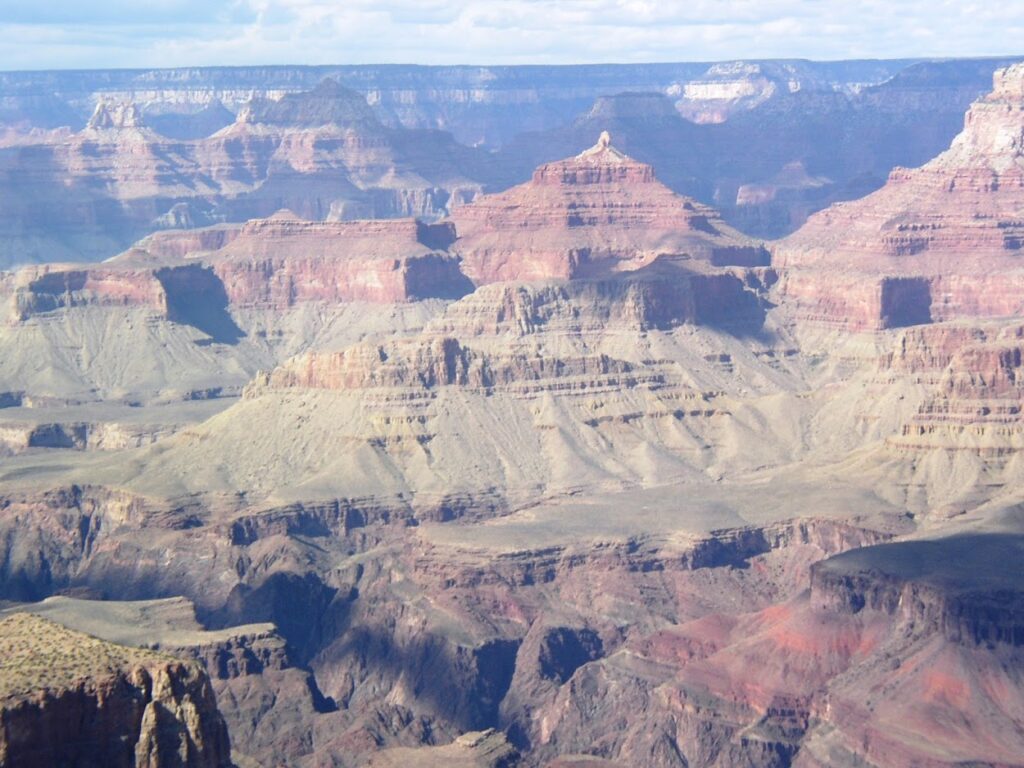 When I think of Christ's love, I think of how vast the love of God is as well as how much we are forgiven! I thought this beautiful photograph was appropriate for today's hymn.
When we see a picture which helps us to understand a Scripture verse, the teaching implants itself in our heart and we are able to fully comprehend what our Heavenly Father is trying to teach us. I looked at this photograph this morning and the first verses that came to mind were these in Romans.
I have never heard today's hymn. The words are simple, yet beautiful. They were penned by J. Wilbur Chapman who was born in Indiana on June 17, 1859. He passed away on December 25, 1918. He was an ordained Presbyterian minister and he pastored several churches. When reading the words to this hymn, it is evident that Mr. Chapman knew about Christ's love and the depth of His love for mankind.
'Tis Jesus
J. Wilbur Chapman

I know of a world that is sunk in shame,
Where hearts oft faint and tire;
But I know of a Name, a precious Name,
That can set that world on fire;
Its sound is sweet, its letters flame.

Refrain

I know of a Name, a precious Name,
'Tis Jesus.

I know of a Book a marvelous Book,
With a message for all who hear;
And the same dear Name, His wonderful Name,
Illumines its pages clear;
The Book is His Word, its message I've heard.

Refrain

I know of a home in Immanuel's land,
Where hearts ne'er faint nor tire;
And His marvelous Name, His own dear Name,
Inspires the heav'nly choir;
Hear the melody ringing, my own heart singing.

Refrain
You cannot get to Heaven but through Jesus Christ, my friend. There is no other, according to the word of God. God did not leave us defenseless in today's world. He left us His Bible so that we could find salvation. Look at the Ethiopian in Acts 8 – he was in the desert and searching for salvation. There was no one around – yet God sent Philip to witness to him and give him the wonderful Gospel (good news) of Jesus Christ. God will reveal Himself to anyone if they are searching for Him.
Do you see that? There is NO other name under heaven whereby we can be saved! That means Muhammad, Joseph Smith, Mary Baker Eddy, or Buddha. NONE other name under heaven – only Jesus Christ. As well, no "church" will save you either. Being a member of a certain church does not get one to heaven any more than being in a garage makes you a car.
When you meditate on God's love in light of this photo and these verses, your heart becomes tender to what Christ had to go through so that we could be united with the Father. Our born-again experience did not come cheaply, my friend. Jesus Christ had to pay a price for us – a huge price – His own shed blood on a cruel cross!
He did this freely! It was His free gift to mankind. There's nothing we can do to earn a free gift – otherwise it would not longer be free! Just read Galatians 5 and you will see what the Scriptures have to say about Christ's free gift.
If someone were to save you from drowning, you would shower this person with thanks and even reward him for his part in saving you, wouldn't you? You wouldn't ignore your rescuer but you would shout from the roof tops what he had done for you.
When a person rejects Jesus Christ, he rejects the fact that He came to save him. This person will realize his ungratefulness when he stands before Christ on the day of judgment and finds that his name is not written in the Lamb's Book of Life.
At that point, it will be too late to admit that Christ came to save him. Christ died for all man – not just a few. To deny Him brings eternal damnation in the lake of fire. What a price to pay for rejecting such a wonderful gift!
The fact of the matter is that Christ came to earth in human form because mankind could not be "good enough" to save himself. Being a member of a church does not gain you entrance to heaven either. That would mean that you could "earn" it yourself and the Word contradicts that thought.
For the lost, Christ brings salvation and eternal life.
For those who are already born-again, today's devotional encourages you to meditate on Christ's vast love for you. It should motivate you to do all you can while you still have time to draw others to Him. What a wonderful gift to give the Lord as we remember His birthday – the gift of leading someone to a saving knowledge and the depth of His love!!
Day 23 – Will Jesus Find Us Watching?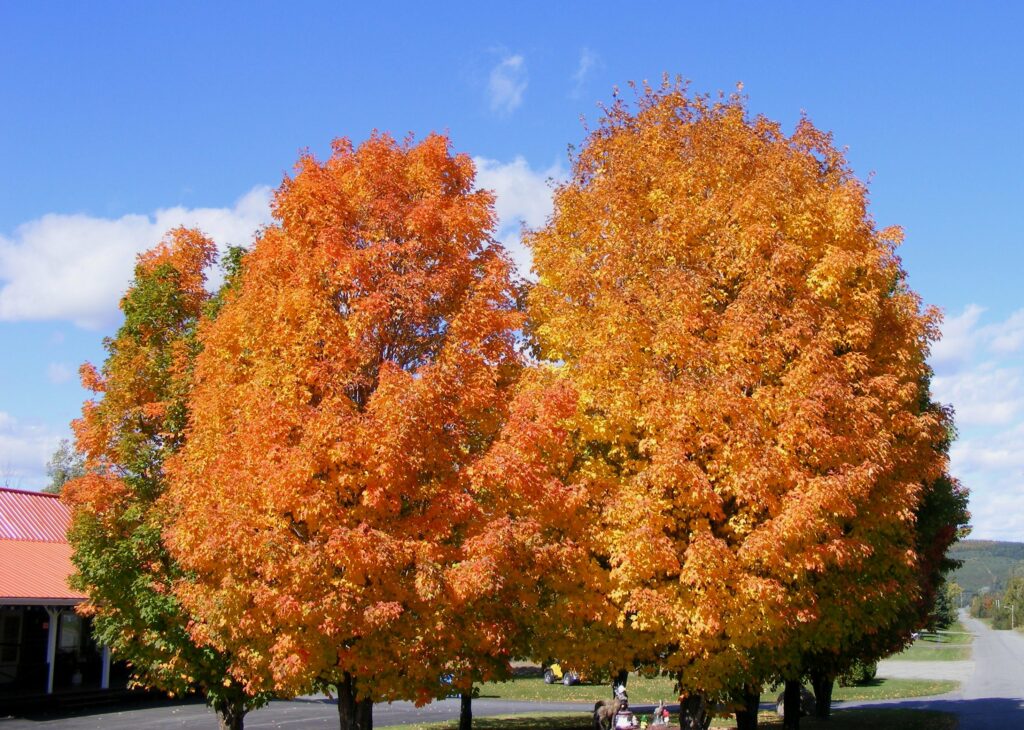 This is probably the third or fourth Fanny Crosby hymn that I have chosen for this devotional series. She has so many songs that bless the heart. One thing I found interesting about Fanny is that she used many pseudonyms. A pseudonym is a pen name taken by a writer so the writer can remain anonymous for whatever reason. I have read that this was done by women in the early years when it was thought that only men should be writers and composers. Taken from Cyberhymnal, here are the pseudonyms Fanny Crosby wrote under:
Adrienne, Cora
Alstyne, Fannie Jane
Andrews, A. E.
Apple, James
Armstrong, Alice
Atherton, Rose
Bell, Carrie
Bethune, Catherine
Black, James
Black, James L.
Black, James M.
Blair, H. E.
Blair, Henrietta E.
Booth, Florence
Bruce, Charles
Bruce, Robert
Burns, Charles
Carlston, Mary
Carlton, Leah
Church, Fannie
Craddock, Eleanor
Culyer, Lyman G.
Dale, Ella
Dayton, Flora
D. D.
D. D. R.
Eliot, James
Edmonds, Lizzie
Edwards, Lizzie
F. A. N.
F. J. C.
F. J. V. A.
Fannie
Fanny
Forrest, Mrs. Edna
Frances, Carrie
Frances, Grace J.
Frances, Lillian G.
Frances, S. Trevor
Frances, Victoria
Garnet, Jenny
Glen, Jenie
Gould, Frank
Grinley, Mrs. Kate
G. W. W.
Harmon, Ruth
Hawthorn, Carrie
Hope, Frances
Hops, Frances
James, Annie
James, Mary
James, Sarah
J. F. O.
J. W. W.
Judson, Myra
Lankton, Martha J.
Lincoln, H. N.
Lindsay, W. Robert
L. L. A.
Lowry, Minnie B.
Marion, Maude
Martin, S
Martin, Sallie
Martin, Sam
Miller, Laura
Montieth, A
Montieth, Alice
Park, Edna L.
Prentice, Mrs. L.C.
Smiling, Mrs. Kate
Smith, Sallie A.
Smith, Sallie E.
Smith, Sally
Smith, Sam
Sterling, J. L.
Sterling, Julia
Sterling, Rian J.
Sterling, Ryan
Sterling, Victoria
Stewart, Victoria
Taylor, Ida Scott
The Children's Friend
Tilden, Louise W.
Tilden, Mary
V., Jenny
Van A., Mrs.
Van Alstyne, Fannie
Van Alstyne, Fannie Jane
Van Alstyne, Mrs.
Van Alstyne, Mrs. Alexander
Viola
Wallace, Zemira
Wilson, Carrie
Wilson, Mrs. C. M.
[yes, she sometimes used these marks instead of a name!]
#
'*'
---
Isn't that interesting? I have not been able to find out why she chose to write under so many but nonetheless, she surely did a lot of writing!
Today's hymn is a very special one to me. Since the day I was born-again, I have thought of Christ's return every single day. I was born again at noon on April 1st, 1980. I use to laugh and say that I fooled ole slew foot because I was saved on April Fool's Day. But each day since, I have looked forward to Christ's appearing at the Rapture of the Saints!
It is the topic of the end times that drew me to the Saviour and it is a topic that is near and dear to my heart. I have studied the Rapture of the Church thoroughly and am convinced that Christ will be here at any moment! In the twinkling of an eye, we are told!
Oh Glory!
Fanny Crosby must have taken verse 58 very seriously, in my opinion. She was steadfast – she was unmoveable in the work of the Lord. Despite her blindness, she held no resentment in her heart and she moved forward in her work for the Lord. I wonder how many of her songs are sung throughout the world on any given Sunday during church services? Her songs have even been translated into different languages! Today's hymn is a blessing because it exhorts the believer to be steadfast as well.
Will Jesus Find Us Watching?
Fanny Crosby

When Jesus comes to reward His servants,
Whether it be noon or night,
Faithful to Him will He find us watching,
With our lamps all trimmed and bright?

Refrain

O can we say we are ready, brother?
Ready for the soul's bright home?
Say, will He find you and me still watching,
Waiting, waiting when the Lord shall come?

If, at the dawn of the early morning,
He shall call us one by one,
When to the Lord we restore our talents,
Will He answer thee—"Well done"?

Refrain

Have we been true to the trust He left us?
Do we seek to do our best?
If in our hearts there is naught condemns us,
We shall have a glorious rest.

Refrain

Blessèd are those whom the Lord finds watching,
In His glory they shall share;
If He shall come at the dawn or midnight,
Will He find us watching there?

Refrain
Whenever I sing this song, I fall under conviction. It actually should be my song every morning when I sit to do my devotions. If I were to adopt this as my daily song, I dare say I would not be so quick to look away but would keep my eyes fixed on the Lord's return. When I read through the words this morning, my thoughts were fixed on my work for the Lord. What I have done for Jesus that would answer me – Well done!
We cannot earn our way to Heaven by the work that we do here on earth. That is clear in
The Lord made sure to put these two verses in the Scriptures so that man would not able to boast of his accomplishments. He would not be able to say, "Look at me! Look at all I have done or money I have given so that I can enter those pearly gates!"
However, after we are saved, the born-again believer's actions and works should be such that an unbeliever sees Christ through our works. Our good works and our actions should draw the unbeliever and should attract him. These works should speak volumes without a word uttered!
Before I was saved, my works were impeccable. I taught catechism – I helped the poor – I volunteered for good causes. However, none of these brought me assurance that I would go to Heaven when I died. You can purchase a gift to give to someone. However, you cannot purchase a gift that is given to you. The Word is clear about the Father's gift to us. It cannot be purchased – it cannot be earned. If it could be, it would not be a gift at all. Along with Eph. 2:8-9, the Lord has given to us three more verses which teach us this fact:
Where are your works today? Are you working for God because you believe that you will be rewarded by entering Heaven? Or are you working for God because you are a born-again child of the King and you want to please Him? The believer has peace knowing that he is a child of God and does not have to question his place in God's family. However, the unbeliever does not have such peace. They do good works so that they can obtain this peace but this peace evades them. In the end, they are not convinced that they are going to enter Heaven. They wonder and hope that they will go to Heaven.
Don't be counted among the saved who will be ashamed at the Lord's return. Do something about your laziness today. Work for the Lord for the day is fast approaching.
Take delight in boldly approaching the Lord knowing that you have done a good work today for the Master! I believe Fannie can be counted among these brethren. I have never read one negative comment about her service for the Lord. What a great day it must have been for her to enter Heaven!
Day 24 – He Lives on High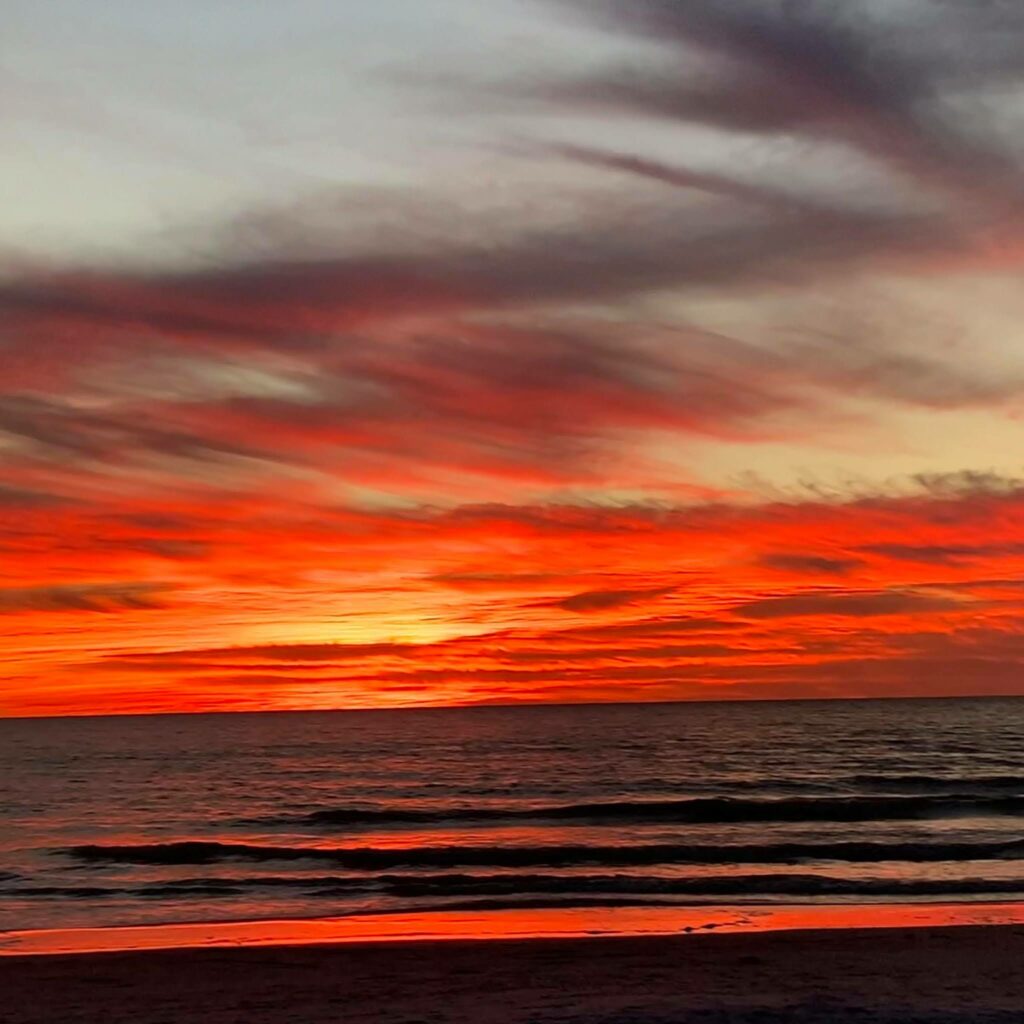 I love to sing songs about Christ's reign, His coming, His grace and His mercy. There are so many good hymns which can lift my spirit in time of need. This is one of them, written by Baylus Benjamin McKinney. Mr. McKinney was born July 22, 1886, and died September 7, 1952. He attended Southwestern Baptist Seminary and taught there between 1919 and 1932. He pastored in Fort Worth, TX from 1931 to 1935 and afterwards became the music editor for the Baptist Sunday School Board in Nashville, Tennessee.
He Lives on High
Baylus Benjamin McKinney

Christ the Savior came from Heaven's glory,
To redeem the lost from sin and shame;
On His brow He wore the thorn-crown glory,
And upon Calvary He took my blame.

Refrain

He lives on high, He lives on high,
Triumphant over sin and all its stain;
He lives on high, He lives on high,
Some day He's coming again.

He arose from death and all its sorrow,
To dwell in that land of joy and love;
He is coming back some glad tomorrow,
And He'll take all His children home above.

Refrain

Weary soul, to Jesus come confessing,
Redemption from sin He offers thee;
Look to Jesus and receive a blessing,
There is life, there is joy and victory!

Refrain
When I read the words to this hymn, I cannot get past the first verse without tearing up. "And upon Calvary He took my blame"! Jesus Christ, took my blame – my sin upon His shoulders and He paid the price for my much deserved punishment!
This time of the year should cause the believer to meditate more thoroughly on Christ's mission. Our blessed Saviour left His Throne on high to take on the form of man. He suffered as we suffered and was tempted as we are tempted. Yet in all of his trials and tests, not once did He sin. He fulfilled Jewish law that a perfect lamb had to be sacrificed. He was the perfect sacrifice, the perfect lamb. He opened the gates of redemption by dying for all of us, not just the Jews! The Gentile now has the opportunity for salvation. Praise the Lord!
Because of Christ's payment for our penalty, we will be able to participate in this beautiful choir after the Rapture, my friend:
What a gift we have been given! Oh praise the Lord with me today!
Day 25 – Behold, the Grace Appears!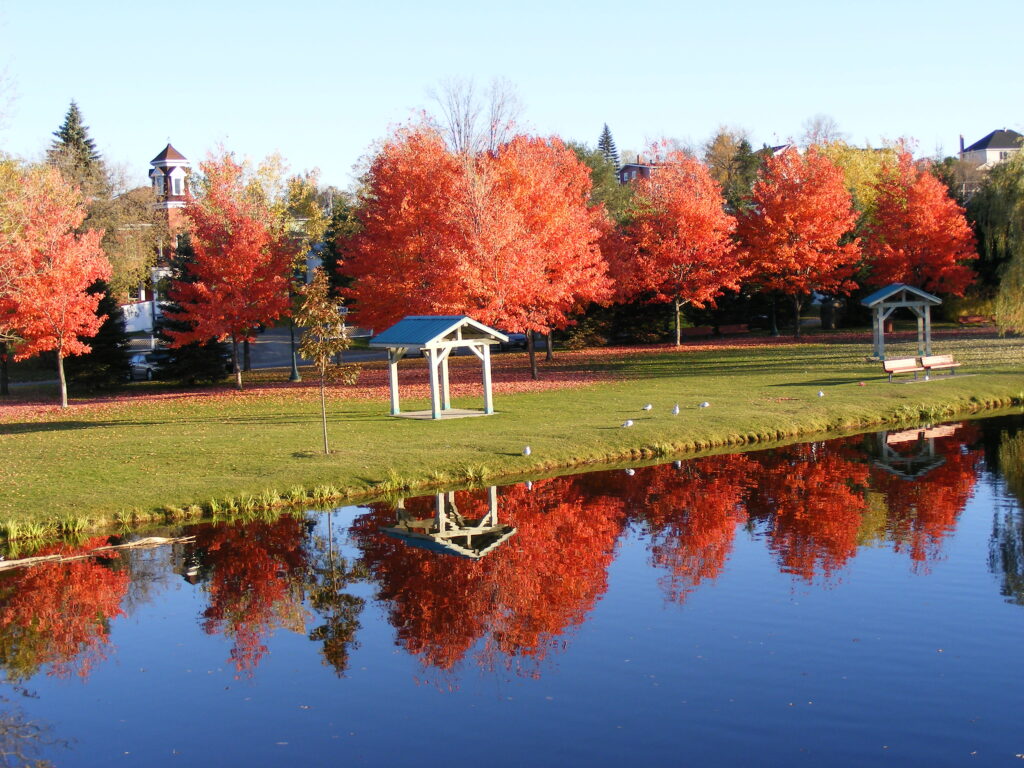 I thought it fitting to include a Christmas hymn in our series. Isaac Watts has 518 hymns attributed to him. In all of my devotionals, I have quoted Isaac Watts at least five or six times. One of my favorites of his is "Alas and Did My Saviour Bleed?"!
Behold, the Grace Appears!
Isaac Watts

Behold, the grace appears!
The promise is fulfilled;
Mary, the wondrous virgin, bears,
And Jesus is the Child.

The Lord, the highest God,
Calls Him His only Son;
He bids Him rule the lands abroad,
And gives Him David's throne.

O'er Jacob shall He reign
With a peculiar sway;
The nations shall His grace obtain,
His kingdom ne'er decay.

To bring the glorious news
A heav'nly form appears;
He tells the shepherds of their joys,
And banishes their fears.

"Go, humble swains," said he,
"To David's city fly;
The promised Infant born today
Doth in a manger lie."

"With looks and hearts serene,
Go visit Christ your King;
And straight a flaming troop was seen:
The shepherds heard them sing:

"Glory to God on high!
And heav'nly peace on earth;
Goodwill to men, to angels joy,
At the Redeemer's birth!"

In worship so divine,
Let saints employ their tongues;
With the celestial hosts we join,
And loud repeat their songs:

"Glory to God on high!
And heav'nly peace on earth;
Goodwill to men, to angels joy,
At our Redeemer's birth!"
As a writer, I love to see the motivation behind a person's writing. To me, it is easy to see what motivated Isaac Watts. His love for the Lord is evident in every piece I've ever read. I also enjoy his style of writing. Each verse is tied into Scripture. I can easily read his writings and a verse comes to mind to go along with that particular verse.
Verse 1:
(Tit 2:11) For the grace of God that bringeth salvation hath appeared to all men,
(Heb 9:15) And for this cause he is the mediator of the new testament, that by means of death, for the redemption of the transgressions that were under the first testament, they which are called might receive the promise of eternal inheritance.
(Mat 1:18 ) Now the birth of Jesus Christ was on this wise: When as his mother Mary was espoused to Joseph, before they came together, she was found with child of the Holy Ghost.
Verse 2:
(Luk 1:32) He shall be great, and shall be called the Son of the Highest: and the Lord God shall give unto him the throne of his father David:
Verse 3:
(Luk 1:33) And he shall reign over the house of Jacob for ever; and of his kingdom there shall be no end.
Verse 4:
(Luk 2:10) And the angel said unto them, Fear not: for, behold, I bring you good tidings of great joy, which shall be to all people.
Verse 5:
(Luk 2:15) And it came to pass, as the angels were gone away from them into heaven, the shepherds said one to another, Let us now go even unto Bethlehem, and see this thing which is come to pass, which the Lord hath made known unto us.
Verse 6:
(Luk 2:13) And suddenly there was with the angel a multitude of the heavenly host praising God, and saying,
Verse 7:
(Luk 2:14) Glory to God in the highest, and on earth peace, good will toward men.
Verse 8:
(Psa 30:4) Sing unto the LORD, O ye saints of his, and give thanks at the remembrance of his holiness.
Verse 9:
(Luk 2:14) Glory to God in the highest, and on earth peace, good will toward men.
My favorite hymn is one that draws me to the Bible. Today's Christian music may have good words – the melody may be beautiful – but do the words draw me to the Scriptures? At times, the music stirs me but the words do not cause me to think of a particular Bible verse. The hymns of old do, however. Especially those of Mr. Watts. I believe that music that glorifies the Lord is music that brings His word to mind and moves you to serve Him better.
Day 26 – Just As I Am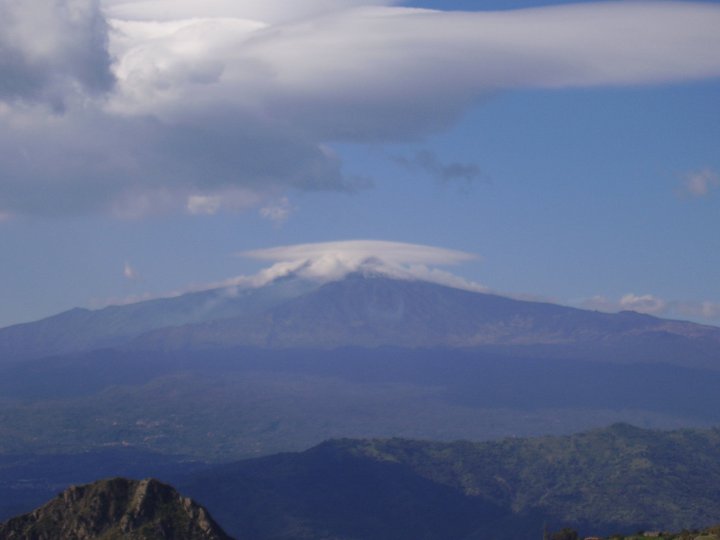 These two verses have been my encouragement and my prayer so many times. In fact, I have probably used Psalm 121 more than any other Scripture in my writings. I took this photo when John and I went on vacation to Alaska. Mt. McKinley, also known as Denali, is breathtaking! As you read the verses above and look at this photo, you can see why the psalmist penned this!
The unbeliever cannot claim such a verse because he does not have a relationship with the God who provides such promise. In order for a person to be heard of God, he must be saved.
We all regard iniquity in our hearts.
Therefore, God does not hear the sinner's prayers until he has accepted Christ as his Saviour and is now clothed in the righteousness of His own Son.
It's not by our own righteousness that we are able to gain entrance into the Holy of Holies to commune with our God. God regards our righteousness as a filthy rag!
Because Christ's blood covers the born-again believer, our sins are no longer seen by the Father.
Since our own righteousness is not acceptable in God's eyes, then neither are our own works. We have to come to God knowing that there is nothing in our lives that can be allowed in Heaven. We deserve eternal punishment because of our sinful nature. We must come to him broken and humble knowing that there is nothing that we can do for salvation. God is the one who is in charge of salvation – salvation through Christ Jesus!
Salvation does not come by being a member of a church or doing good your whole life.
With that in mind, I was drawn to the "invitational" song, Just As I Am, this morning, written by Charlotte Elliott. Miss Elliott was born March 18, 1789, and died September 22, 1871.
Just as I am, Without One Plea,
Charlotte Elliott

Just as I am, without one plea,
But that Thy blood was shed for me,
And that Thou bidst me come to Thee,
O Lamb of God, I come, I come.

Just as I am, and waiting not
To rid my soul of one dark blot,
To Thee whose blood can cleanse each spot,
O Lamb of God, I come, I come.

Just as I am, though tossed about
With many a conflict, many a doubt,
Fightings and fears within, without,
O Lamb of God, I come, I come.

Just as I am, poor, wretched, blind;
Sight, riches, healing of the mind,
Yea, all I need in Thee to find,
O Lamb of God, I come, I come.

Just as I am, Thou wilt receive,
Wilt welcome, pardon, cleanse, relieve;
Because Thy promise I believe,
O Lamb of God, I come, I come.

Just as I am, Thy love unknown
Hath broken every barrier down;
Now, to be Thine, yea, Thine alone,
O Lamb of God, I come, I come.

Just as I am, of that free love
The breadth, length, depth, and height to prove,
Here for a season, then above,
O Lamb of God, I come, I come!
This beautiful song shows the humbleness of heart of its author. Miss Elliott became an invalid when she was around 30. I loved reading what she wrote about her severe physical condition (very similar to that of chronic fatigue):
"My Heavenly Father knows, and He alone, what it is, day af­ter day, and hour af­ter hour, to fight against bodily feelings of almost over­pow­er­ing weak­ness and lang­uor and ex­haust­ion, to re­solve, as He en­a­bles me to do, not to yield to the sloth­ful­ness, the de­press­ion, the ir­ri­ta­bil­i­ty, such as a bo­dy caus­es me to long to in­dulge, but to rise ev­ery morn­ing de­term­ined on tak­ing this for my mot­to, 'If any man will come af­ter me, let him de­ny him­self, take up his cross dai­ly, and fol­low me.'"
I discovered that when Dr. Cesar Malan (of Geneva) came to her father's house to visit, he caused her to think about her salvation. Because of her illness, she was irritable toward Dr. Malan and told him she did not wish to discuss religion. Dr. Malan's humble response to her was that he would not continue the discussion but would pray that she accept Christ as her Saviour. The Holy Spirit used this to convict her and she apologized to Dr. Malan a few weeks later. She asked him how she could be saved and his response was to come to Jesus "just as you are." She was saved and later was moved to write this beautiful hymn.
She is a testimony to those who suffer from chronic illness. Her life since her salvation was devoted to writing. This hymn was published in the "Invalid's Hymn Book." Despite her ailment, she made herself useful – she edited the Religious Remembrancer magazine and wrote 31 hymns. What a blessing it is to read about how God used her despite her illness. She replaced her bitterness with a servant's humble heart. This heart was reflected in today's hymn, wasn't it?
I hope Charlotte's testimony was a blessing to you today. If you are suffering from a chronic illness or you are dying from an illness, please take heart today. Your service for Christ does not need to end. In fact, you need His comfort in your life even more now than ever! There is joy and peace that comes with serving Him – a peace which goes past any understanding you will ever have.
When our hearts and minds are fixed on Christ and His will for our lives, we receive blessed peace. The world looks a Christian who is going through such a trial and witnesses a person who is not eaten up with bitterness but one that is glorifying the Lord in his work for Him!
Day 27 – In the Garden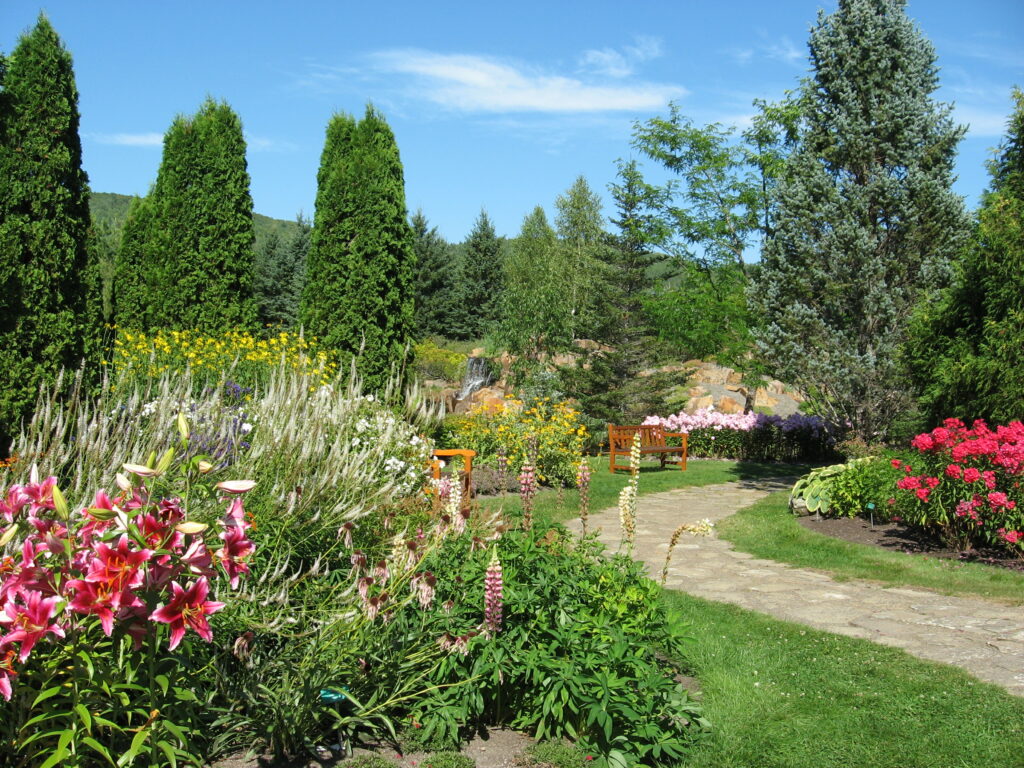 I absolutely love this verse! The Lord could have picked a different word than "sup" here. He could have said, "I will talk with him," or "I will sit with him." Instead, Christ picked the word sup. There's nothing more intimate than a meal together. Family meal time is a precious time for me. I look forward to sitting down with my family after a long day and reconnecting with one another. I love to hear the chatter and laughter – it's music to my ears. Sitting around a table for meals is a time children will remember; at least this is true in my family.
One of Jesus' names is "the Word of God." I truly believe that Christ picked every word written in the Bible and chose each word very carefully. I believe He had every intention to use the word sup here. The Lord desires to make entrance into our lives and meet with us. Not just to talk, but to actually have an intimate time – a meal, if you will. He desires to sit with us for more than just a few minutes but for the time it takes to have a meal. He desires to have that chatter and laughter, and sometimes even tears, in our time with Him.
Today's hymn is also one of my favorites. It really should be accompanied with Revelation 3:20 whenever it is sung, don't you think? The songs we sing should stir our hearts and bring the Scriptures to life, stirring our hearts. This beautiful hymn was written by Charles Austin Miles. Mr. Miles was born on January 7, 1868, and passed away on March 10, 1946. He started out his career as a pharmacist but left it to write Gospel music. His first song was "List 'Tis Jesus' Voice." I loved this quote by him,
It is as a writer of gospel songs I am proud to be known, for in that way I may be of the most use to my Master, whom I serve willingly although not as efficiently as is my desire.
His desires were fulfilled, I would say! We sing a few of his songs in our own church.
In the Garden
Charles Austin Miles

I come to the garden alone
While the dew is still on the roses
And the voice I hear falling on my ear
The Son of God discloses.

Refrain

And He walks with me, and He talks with me,
And He tells me I am His own;
And the joy we share as we tarry there,
None other has ever known.

Refrain

He speaks, and the sound of His voice,
Is so sweet the birds hush their singing,
And the melody that He gave to me
Within my heart is ringing.

Refrain

I'd stay in the garden with Him
Though the night around me be falling,
But He bids me go; through the voice of woe
His voice to me is calling.

Refrain
When I sing this song, my heart is stirred to the Word. I think of my Saviour's voice calling to me to get saved – Praise the Lord! I think of how I was placed into the Saviour's care by the Father and no one can remove me from that care. I can meet with Him any time I want – any where I want and He is there. The One who created me and all that is around me can still any storm in my life and provide the peace which passes all understanding.
It is a joy being saved, amen?! It is a joy to meet with the Saviour in our "garden"!
Day 28 – A New Name in Glory!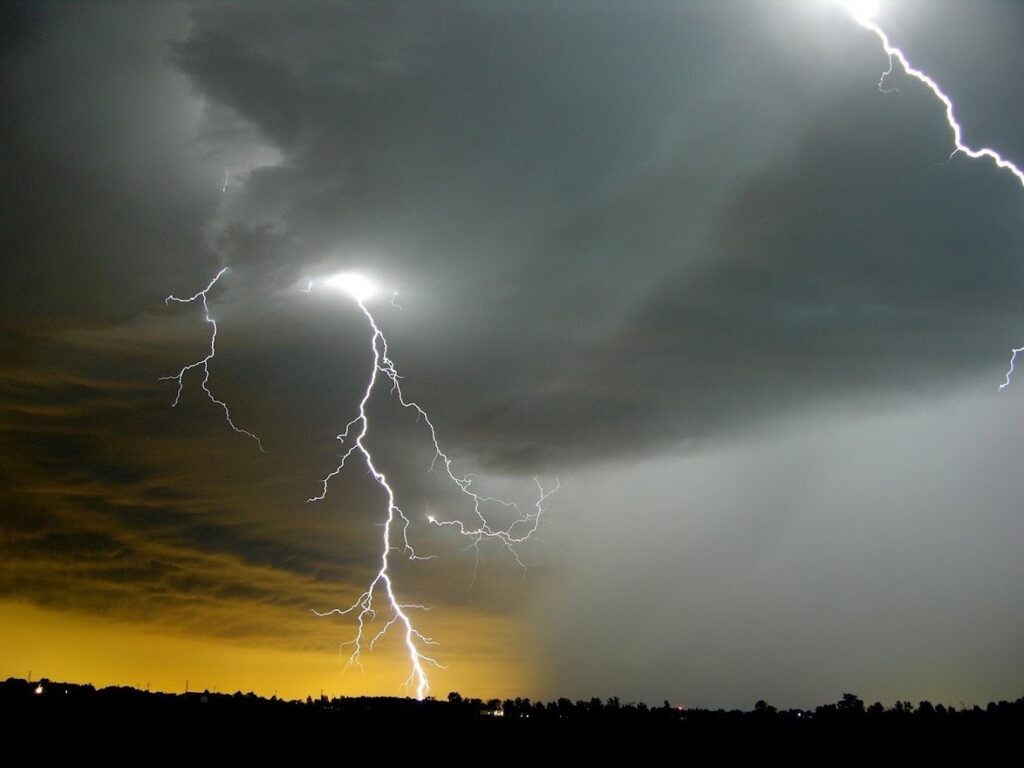 Unfortunately, I can't recall who shared this photo with me. A storm was coming through and we can see the lightning in the distance. When I look at it, I am reminded that our Saviour will one day return for His sheep in the air quickly – like a flash of lightning – the bible says in the twinkling of an eye! And just as Jesus left the earth, He will return.
Aren't you excited?
As we celebrate the time of His birth, let us not forget that His was not an ordinary birth. Jesus Christ's life was no ordinary life! His death was no ordinary death!
Because of this wonderful act of love from our Saviour, we are able to sing today's hymn and rejoice! We covered this author yesterday so I won't repeat myself and will just continue on with this blessed hymn!
A New Name in Glory
Charles Austin Miles

I was once a sinner, but I came
Pardon to receive from my Lord:
This was freely given, and I found
That He always kept His word.

Refrain

There's a new name written down in glory,
And it's mine, O yes, it's mine!
And the white robed angels sing the story,
"A sinner has come home."
For there's a new name written down in glory,
And it's mine, O yes, it's mine!
With my sins forgiven I am bound for Heaven,
Never more to roam.

I was humbly kneeling at the cross,
Fearing naught but God's angry frown;
When the heavens opened and I saw
That my name was written down.

Refrain

In the Book 'tis written, "Saved by Grace,"
O the joy that came to my soul!
Now I am forgiven, and I know
By the blood I am made whole.

Refrain
Is your name written down in glory? For every born-again believer, singing this song is an encouragement to a weary spirit! Christ gave Himself for you and for me! Does that not touch you to the core?
Why did Jesus do this for us? Why would He give Himself for us? Oh the blessed love of God! When I read these two verses, I am drawn to tears that my Lord would love us so much that He would do this for us! (Heb 2:17-18 ) Wherefore in all things it behoved him to be made like unto his brethren, that he might be a merciful and faithful high priest in things pertaining to God, to make reconciliation for the sins of the people. (17) For in that he himself hath suffered being tempted, he is able to succour them that are tempted. (18 )
Jesus Christ, the Perfect Lamb of God and our Saviour, voluntarily came to earth for the sole purpose of being tempted, living a sinless life and then dying so that He could take on our penalty of sin so we would not burn for all eternity! He stands before the Father as our High Priest always making intercession for us!
We are saved to the uttermost! Noah Webster defines this word as:
UT'TERMOST, a. [utter and most.] Extreme; being in the furthest, greatest or highest degree; as the uttermost extent or end; the uttermost distress.

Strong's Concordance says:

G3838
παντελής
pantelēs
pan-tel-ace'
From G3956 and G5056; full ended, that is, entire (neuter as noun, completion): – + in [no] wise, uttermost.
Can one be partially saved? If you are drowning and a rescuer comes to save you, does he save you then allow you to start drowning again and then save you again – so on and so forth? If you are burning in a fire, does the fire fighter save you, throw you back in only to save you again? If you are lost in your sin, does the Saviour die on the cross for your sins only to have to go die again because your salvation was lost? It sounds absurd when put it in this light, doesn't it? But the definitions are awesome – they are clear to me! The Lord wants you to know that you have been saved to the uttermost – to completion – entirely. That means your sins from the past, present and future have been paid for, entirely, by Christ Himself! Glory! This does not give you the right to continue living your old sinful life and not change. For the Word says
Anyone who is grateful for being saved from eternal punishment burning in a lake of fire will not remain the same. They will allow the Holy Spirit of God to change them out of appreciation to Christ for what He has done!
What a lovely thought for today!
My name is written in the book of life – Jesus knows my name and my name is written down in glory!
Day 29 – Sweetly the Holy Hymn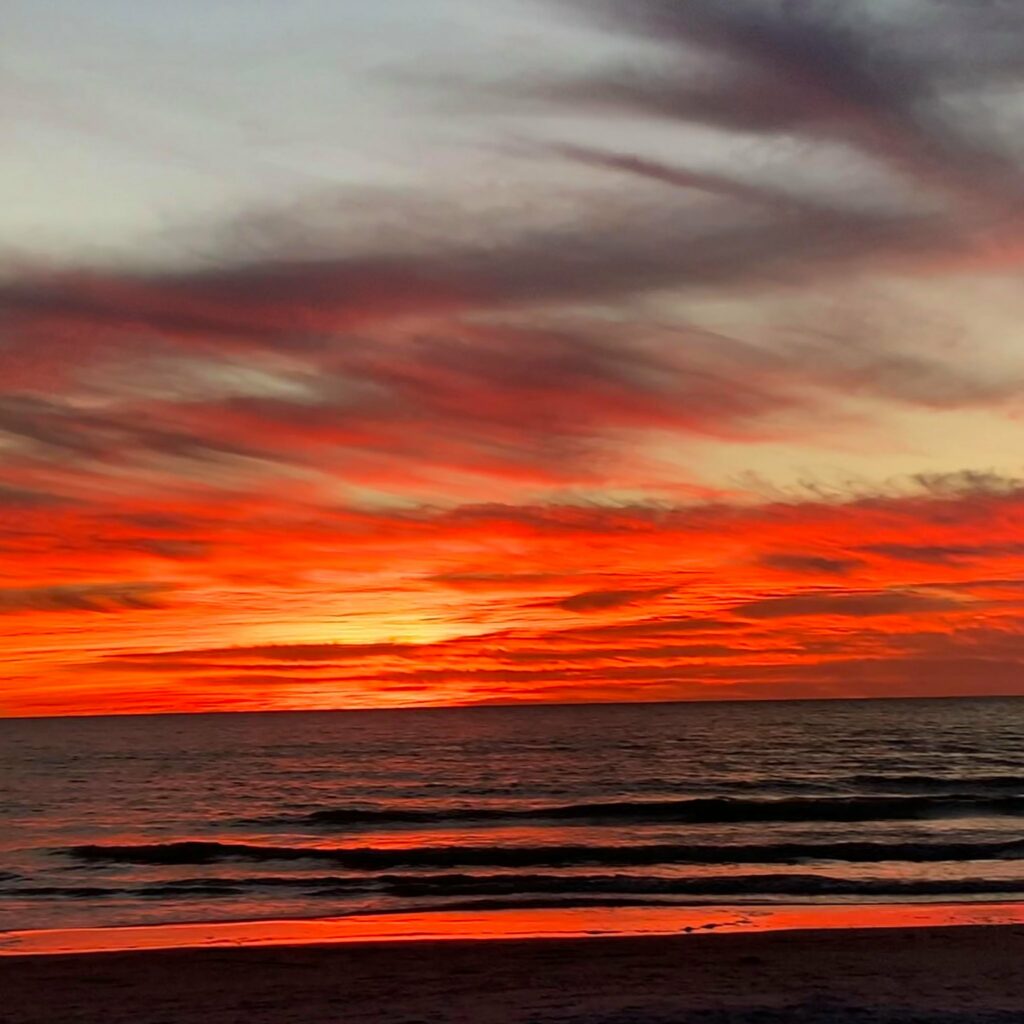 This photograph reminds me of the condition of my heart when I come to meet with the Lord. I look to the heavens to see my God and I prepare my heart to meet Him there.
Today's hymn is one that I have never heard before. But I love Charles Spurgeon and knew that anything that he wrote had to be beautiful! Sure enough, I was not disapponted in the least. Brother Spurgeon was born June 19, 1834, in Kelvedon, Essex, England and passed away on January 31, 1892, in Montone, France. Although he was a well known preacher, he wrote several hymns which were collected into a work called "A Collection of Psalms and Hymns for Public, Social, and Private Worship, 1866." By the time Spurgeon reached the age of 21, he was the most popular preacher in London! He had no formal education yet he preached to thousands in his life time. God used him mightily.
He not only preached but he pastored, he founded churches, Sunday schools, and an orphanage; he also founded the Pastor's College, and he also edited a monthly church magazine! He was definitely busy for the Lord. Today, many of us read the daily devotionals by Spurgeon. He continues to touch the lives of people and will continue to do so even after we're gone.
There were two things from his biography that impressed me about this man: (1) He was not timid about calling out error in the Church of England or amongst his own Baptist circles and (2) he absolutely grieved over the trend of the day toward biblical criticism.
Today's hymn shares with us a desire to meet with the Lord in prayer and song. Spurgeon spoke of his walk each day as a battle and the need to prepare for this battle by meeting with His God!
Sweetly the Holy Hymn
Charles H. Spurgeon

Sweetly the holy hymn
Breaks on the morning air;
Before the world with smoke is dim
We meet to offer prayer.

While flowers are wet with dews,
Dew of our souls, descend:
Ere yet the sun the day renews,
O Lord, Thy Spirit send.

Upon the battlefield,
Before the fight begins,
We seek, O Lord, Thy sheltering shield,
To guard us from our sins.

Ere yet our vessel sails
Upon the stream of day
We plead, O Lord, for heavenly gales
To speed us on our way!

On the lone mountain side,
Before the morning's light,
The Man of sorrows wept and cried,
And rose refreshed with might.

Oh, hear us then, for we
Are very weak and frail,
We make the Savior's Name our plea,
And surely must prevail.
Our Saviour's name will surely prevail! It was interesting to find three verses in the Word that described how every knee would bow at the name of Jesus! The number three symbolizes the Trinity in the Word.
Praise the Lord!
Day 30 – Holy, Holy, Holy is the Lord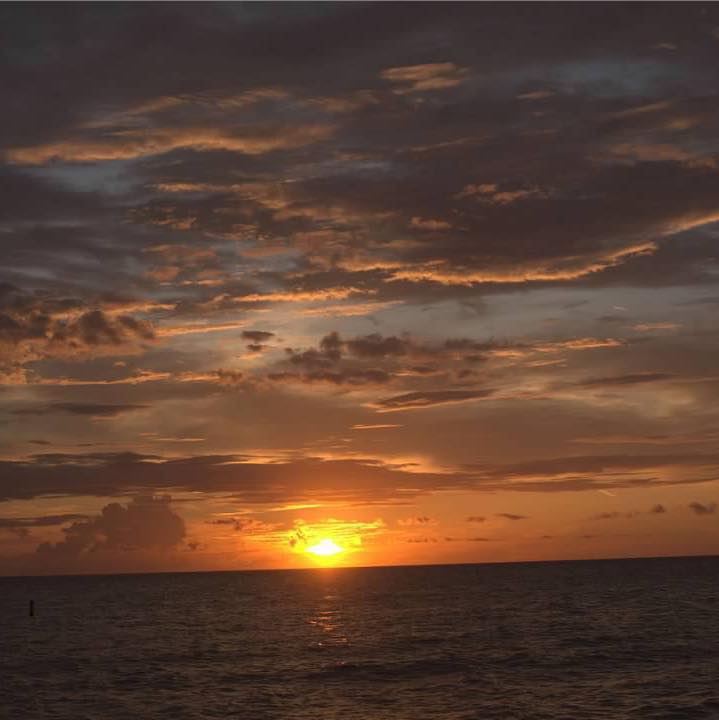 Today's song ends our series on hymns with another beautiful hymn by my favorite composer Fanny Crosby. I've only heard this particular song sung a couple of times a long time ago. Please go to Cyberhymnal and listen along while you read the words. The words bring joy to a weary heart and encourage one to press on until His return. This is what God honoring music should do, my friend. Today's music may have great words or even a nice melody, but does the song move you toward righteousness? Does it draw you to the Word? Does it cause you to run to the Saviour's side and to His Word so you can fellowship with Him? If it does not, you should contemplate changing your listening habits.
Holy, Holy, Holy is the Lord
Fanny Crosby

Holy, holy, holy is the Lord!
Sing, O ye people, gladly adore Him;
Let the mountains tremble at His word;
Let the hills be joyful before Him;
Mighty in wisdom, boundless in mercy,
Great is Jehovah, King over all.Refrain

Holy, holy, holy is the Lord!
Let the hills be joyful before Him.

Praise Him, praise Him! shout aloud for joy,
Watchman of Zion, herald the story;
Sin and death His kingdom shall destroy;
All the earth shall sing of His glory;
Praise Him, ye angels, ye who behold Him,
Robed in His splendor, matchless, divine.

Refrain

King eternal, blessèd be His Name!
So may His children gladly adore Him;
When in Heav'n we join the happy strain,
When we cast our bright crowns before Him;
There in His likeness joyful awaking,
There we shall see Him, there we shall sing:

Refrain
Do you think Fanny knew her Bible? Here was a lady without sight yet when you read her hymns, you can tell that she had much of the Bible in her mind's eye. She penned the word of God throughout each of the verses. When you sing this hymn or merely read its words, you are drawn to the word of God.
So this concludes our series on hymns – hymns we've loved throughout the years and hymns we have never heard, although they were hymns of old. I pray that this series was as much of a blessing to you as it was to me!