Nuggets from Proverbs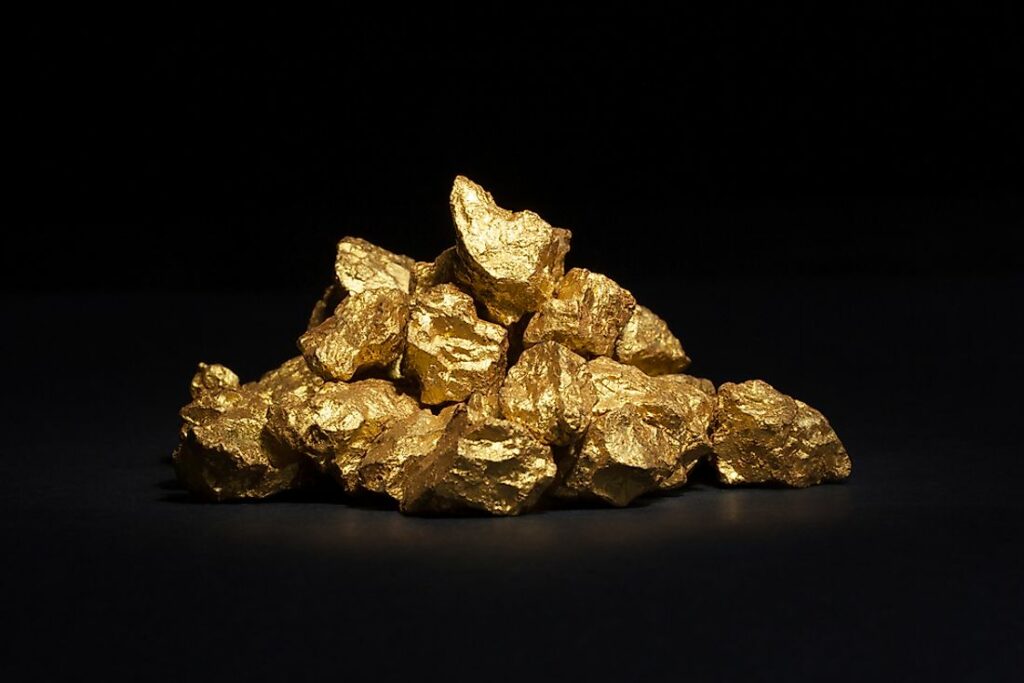 This is a 30-day devotional on the Book of Proverbs originally written in 2006. It is filled with exhortation and encouragement to live Godly lives while waiting for the Lord's return! I pray that you will be blessed by it.
Day 1 – What Fruit Are You Bearing?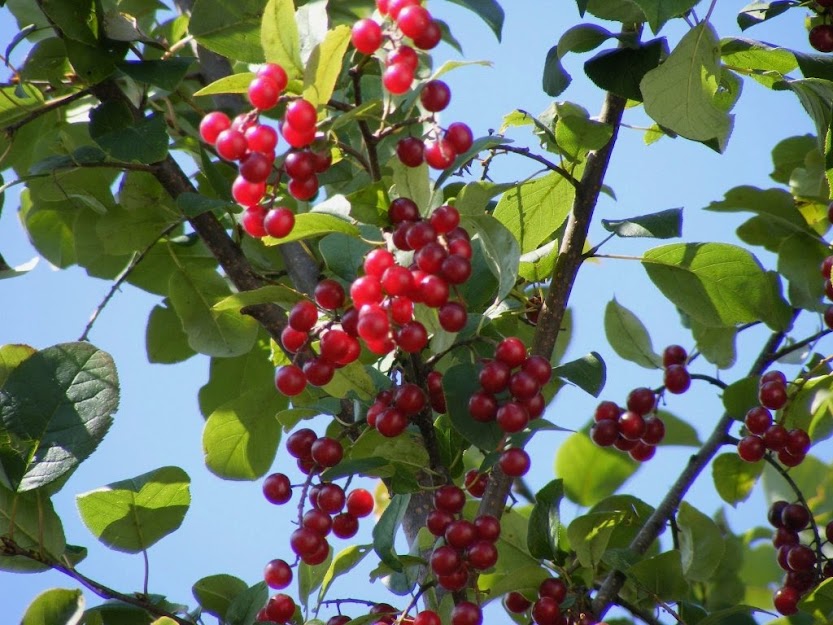 As I start this series on Proverbs, I'm reminded of my own spiritual growth since the day of my salvation. I reflect on my own sinful heart and realize that although Christ has forgiven me much, I must work at "defeating that sinful nature" and "nurture my Christ nature." It does not take a rocket scientist to see a person's spiritual fruit. You are either producing good fruit or evil fruit. Your life speaks volumes and also reveals from where your fruit is coming, my friend.
Which one are you today? Are you a wise son or a foolish one? Do you hate it when the Pastor preaches on a subject matter that rubs you the wrong way? Do you cross your arms in a defensive stance when the message he's preaching is about something that you are guilty of doing?
Whether spiritual warnings are from your Pastor, the Word of God or a dear friend, the way you respond will determine the condition of your heart. It will also determine what type of fruit you will be bearing. It also reveals if you have a teachable spirit. The Holy Spirit is trying to mold us into the image of Christ so we must allow Him the room to do so.
If you hate what you are hearing and have a "He won't tell me what to do!" attitude, then you will be eating of the fruit of your own way, according to Proverbs 1:29-31. Your desires are not to stop sinning at all – in fact, your desire is to continue in your sin with no shame or remorse. When you despise being taught God's Word and what is right, you are a fool, according to Proverbs 1:7, and you must do a moral inventory in order to see if you are truly born again.
I love Galatians 5:22-23 because it clearly outlines the type of fruit that a child of God bears when they are growing in Christ. Yes, the child of God will undoubtedly sin, but the desire to continue in sin won't be there. This same child will be quick to repent and to get back on the path of righteousness. There is nothing more beautiful than to see a born-again Christian displaying the fruit of the Spirit. How can one be a bad testimony to the unsaved world if he has the fruits of love, joy, peace, longsuffering, gentleness, goodness, faith, meekness, and temperance?
You can park here and do a study on these nine fruits and walk away with many golden nuggets. But the bottom line is this: What kind of tree are you and what fruit are you bearing?
If you are saved, you should be producing fruit. If you're not, why not?
A tree bears more fruit when it is pruned.
What areas of your life are hindering your fruit from growing? Don't be a fool. Allow the preaching and reading of the Word to convict your heart. Take that conviction and heed it – repent and be rid of that sin. Immediately, you will receive the fruit of joy and peace – the others will soon follow if you maintain and allow the Lord to prune those areas which hinder the growth of your spiritual fruit.
The Man Is Ever Blessed
by Isaac Watts

The man is ever bless'd
Who shuns the sinners' ways,
Among their councils never stands,
Nor takes the scorner's place;

But makes the law of God
His study and delight,
Amidst the labors of the day,
And watches of the night.

He like a tree shall thrive,
With waters near the root;
Fresh as the leaf his name shall live;
His works are heav'nly fruit.

Not so th'ungodly race,
They no such blessings find;
Their hopes shall flee, like empty chaff
Before the driving wind.

How will they bear to stand
Before that judgment seat,
Where all the saints, at Christ's right hand,
In full assembly meet!

He knows, and He approves
The way the righteous go;
But sinners and their works shall meet
A dreadful overthrow.
Day 2 – The Teaching of Humility in Proverbs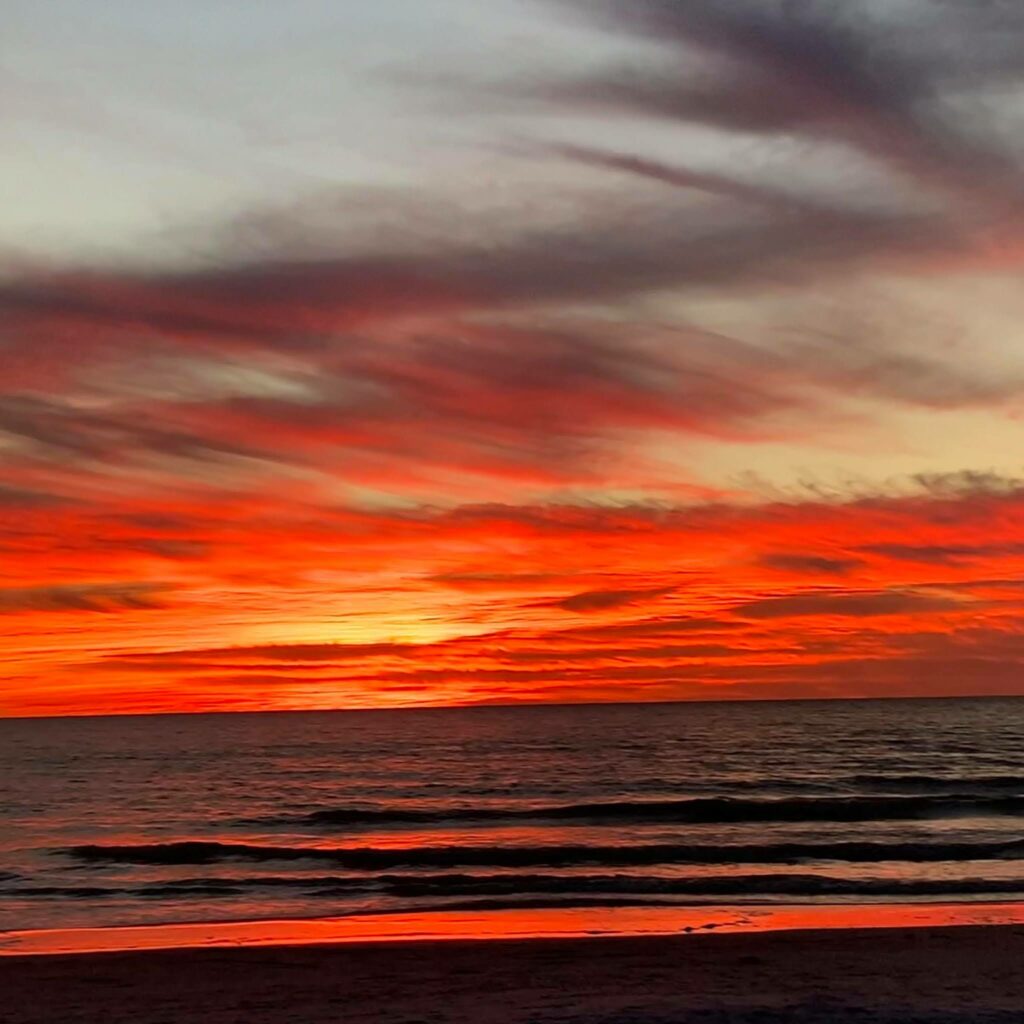 According to Noah Webster, the word humility in this context means:
In theology, humility consists in lowliness of mind; a deep sense of one's own unworthiness in the sight of God, self-abasement, penitence for sin, and submission to the divine will.
If Christians today practice even 10% of this definition in their humility, there would not be many fighting Christians in churches today. Each Christian has been given a gift from the Holy Spirit to use within the church body. When each believer uses his gift according to the will of God, we make a whole body and function as one in our church.
When one or more stop using their gifts, the body no longer functions as a whole body but in bits and pieces. That body has become dysfunctional. How can you tell? Look around you and see if the fruits of the Spirit are evident!
One who is humble and practices humility is one who displays some of the fruits of the Spirit listed above. Can one be humble if he has no joy, gentleness, meekness or temperance residing within?
I love to take teachings such as these and relate them to how the Holy Spirit equips us to fulfill the will of God through those same teachings. There are so many that are applicable and we will visit these over the next month or so. I pray you will be blessed!
More Like The Master
Charles H. Gabriel

More like the Master I would ever be,
More of His meekness, more humility;
More zeal to labor, more courage to be true,
More consecration for work He bids me do.

Refrain

Take Thou my heart, I would be Thine alone;
Take Thou my heart, and make it all Thine own.
Purge me from sin, O Lord, I now implore,
Wash me and keep me Thine forevermore.

More like the Master is my daily prayer;
More strength to carry crosses I must bear;
More earnest effort to bring His kingdom in;
More of His Spirit, the wanderer to win.

Refrain

More like the Master I would live and grow;
More of His love to others I would show;
More self denial, like His in Galilee,
More like the Master I long to ever be.

Refrain
Day 3 – The Fools From Proverbs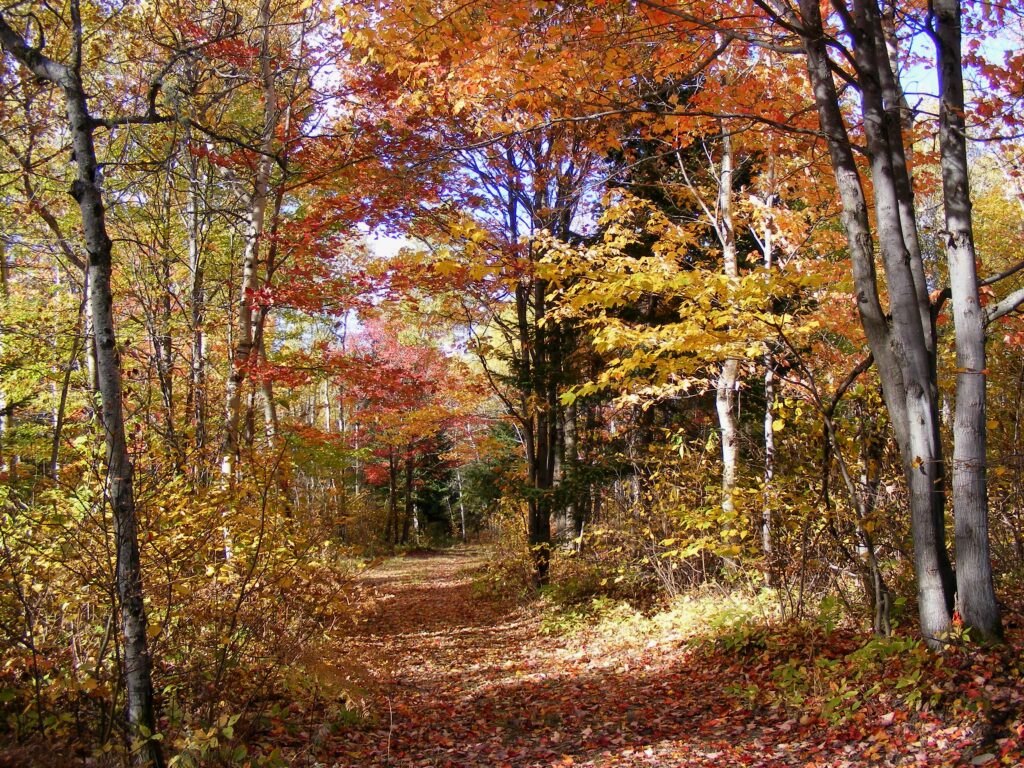 Ahhh, the lips of the righteous feed many. What a beautiful picture that is indeed. I think of kind words, encouraging words, exhorting words, comforting words, wise words, words that teach, words that preach, and uplifting words. There are so many ways we can feed another person.
But the fool does not have these words with which to feed a seeking soul. In fact, the fool is dying to have wisdom. Noah Webster has interesting definitions for the word fool.
3. In scripture, fool is often used for a wicked or depraved person; one who acts contrary to sound wisdom in his moral deportment; one who follows his own inclinations, who prefers trifling and temporary pleasures to the service of God and eternal happiness.

The fool hath said in his heart, there is no God. Psa 14.

4. A weak christian; a godly person who has much remaining sin and unbelief.

O fools, and slow of heart to believe all the prophets have written. Luke 24.
So the fool does not necessarily have to be an unbeliever but can be a weak christian as well.
Haven't you ever heard an unbeliever or a weak Christian make a comment over a situation that just seemed void of wisdom? I think of new believers who come into our churches and have not grown in the Lord yet. Older Christians make unwise comments about the way they dress or look or smell or whatever. The new believer is offended and never steps foot in that church again. How sad that the lips of the righteous were not the first words that new believer heard in that church. That new believer could have been feeding that babe in Christ. Instead, the fool spewed forth words which showed his foolishness. How sad is that?
As christians, we are encouraged to ask God for wisdom and He promises to give it to us liberally, nor will He reprove us for asking Him for it.
How are your words today? Do they feed those around you or do you show your lack of wisdom? Are you the type of person that people come to for counsel? Or do you keep going to others for counsel? God promises to give you wisdom if you ask. The word "wisdom" is found 54 times in 53 verses in the Bible. It is an excellent study. The person who is wise is gentle and longsuffering with others, knowing that everyone must grow in grace.
Love
Joy
Peace
Longsuffering
Gentleness
Goodness
Faith
Meekness
Temperance
Hate
Sadness
Turmoil
Impatient
Harshness
Wickedness
Unbelief
Rudeness
Over indulgent
The wise person displays these fruit of the Spirit (Gal. 5:22-23). The fool displays fruit, but a totally different kind. This kind of fruit would cause anyone to die spiritually!
Dear Lord, for wisdom we do pray
So our words are used to feed
Those needing to see Your love
And to Your side we need to lead
Day 4 – To Speak Or Not To Speak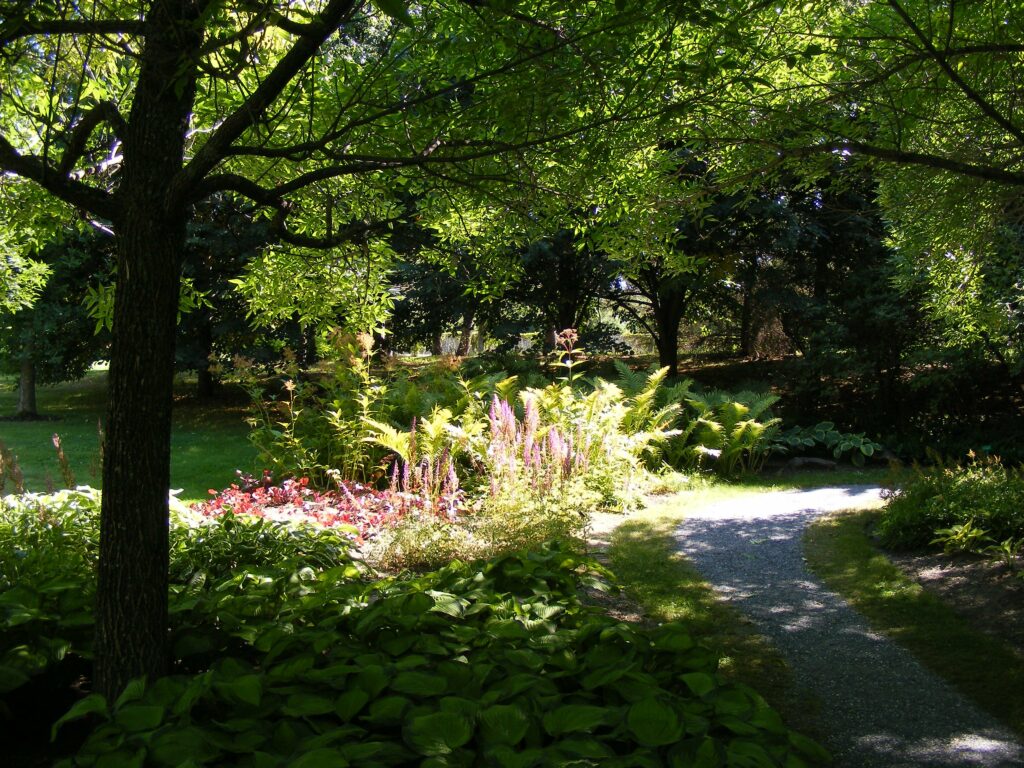 There are not too many verses in Scriptures which say that the fool can actually do something "right"! This is one verse that says even a fool can do something right – and it has to do with keeping his mouth shut! Even the "spiritual" christian struggles with holding his tongue.
The Book of James has four verses dedicated to man holding his tongue:
I know that we have all heard the verses on holding one's tongue. We have also heard many messages on the same topic. But if the fool can be counted wise when he holds his tongue, how much more the believer? What testimony do we have if we witness to someone and that same person hears gossip or cursing coming out of the same mouth that witnessed to him?
The believer has the ability to conquer the tongue. We have the Holy Spirit residing within us. It is His fruit that we display. If we would be displaying His fruit, we would not have the need to be bridling our tongue.
The believer who has fruits of love, joy, peace, longsuffering, gentleness, goodness, faith, meekness, and temperance would not be struggling with his tongue. The believer would not be struggling with blessing God in one breath and then cursing someone in the next breath.
Do not be a wise fool but we a wise christian who displays the fruit of the Spirit. It is accounted unto this fool that he is wise for holding his tongue. All the more responsibility do we have as believers to hold our own tongues.
Dear God…
May my words be a blessing to those
Who are filled with dismay and strife
Let my words encourage the weak
And lead them to the Fountain of Life
Day 5 – The Light of the Word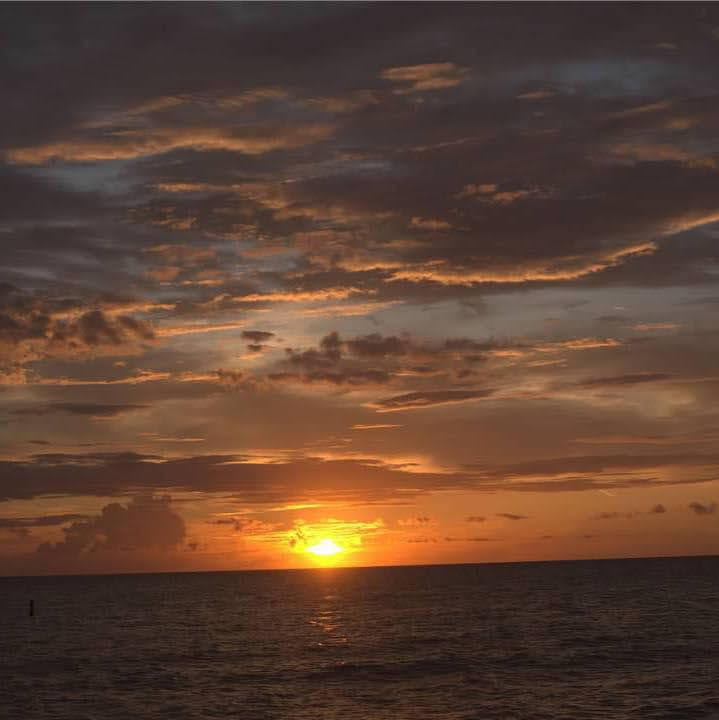 Some of us who are older can recollect being spanked by our parents. (It's a sad state of affairs today where children threaten their parents with reporting them to Social Services if they spank them!) With each spanking I received as a child, I learned that what I did was wrong – sometimes I learned quickly and other times not so quickly. But the key here is that I learned from each spanking.
So it is with our Christian walk. Instead of parents, however, we have the Word and our Heavenly Father. God has given us the Word to intruct us. I love the way Proverbs 6:23 says that the Word is a lamp and a light for us. It is not a deep dark secret with hidden messages only to be interpreted by a priest or rabbi. It is a light to the one who is seeking God's will. We all can know what the Bible has to say without depending on another for intepretation. I find it interesting that the Holy Spirit impressed upon Peter to pen the following verses:
It is not man's interpretations that we should be seeking. We should be seeking the Holy Spirit's interpretation because He wrote the Bible using men who submitted themselves to be used by Him. This is not the way I was raised as a catholic. In fact, not once was I encouraged to read the Bible from the time I could reason to the age of 25. Not once… instead I was told to listen and obey my parish priest blindly. I was told that this was true faith. Now that I am born again and can read and understand God's Word on my own, I say that this was not true faith but sheer stupidity on my part. Only I will be accountable before God for my actions – not anyone else but me!
No one can stand before me in a court of law today and give an account and take my punishment for breaking a law in the United States. No one! Why should it be different before God – the Lover of righteousness? I cannot blame my actions on anyone else.
The second thing I noticed in this Proverb was that reproofs of instruction were a way of life for the believer. Daniel Webster defines reproof as:
1. Blame expressed to the face; censure for a fault; reprehension.Those best can bear reproof, who merit praise.

He that hateth reproof is brutish. Prov 12.

2. Blame cast; censure directed to a person.
Why would God include this immediately after stating that the Word was a lamp and light to us? Clearly the Word has been given to us to teach us the right way to go. When we get off the right path and disobey that instruction, God then corrects us and sometimes must chastise us.
Don't follow man's teaching blindly – no matter who that man is. It is good to listen to good preaching but it does not remove your responsibility as a born again child of God to make sure that what you are hearing is in line with God's Word.
When a man (or "church") teaches something contrary to God's Word, you must search it out for yourself. We will each be accountable to God for what we did in life. We won't be able to blame another when we stand before God and give an account for believing what "the church" or "the preacher" taught us. The Word was given to each of us as a lamp and a light – it is clear that this is not a case of the blind leading the blind – the blind see no light. The born again believer is no longer blind!
Therefore, God makes it quite clear that His Word shines brightly with His teachings and doctrine. For the believer, this is very encouraging because we are not left alone to our own devices.
Don't' be a fool today. Let the light of the Word shine in your heart and draw you to the cross where your burdens may be lifted!
Dear God…
Your Word lightens my way
No more in darkness I hide
Desperately seeking I find
Your Precious bleeding side
Day 6 – Wise or Brutish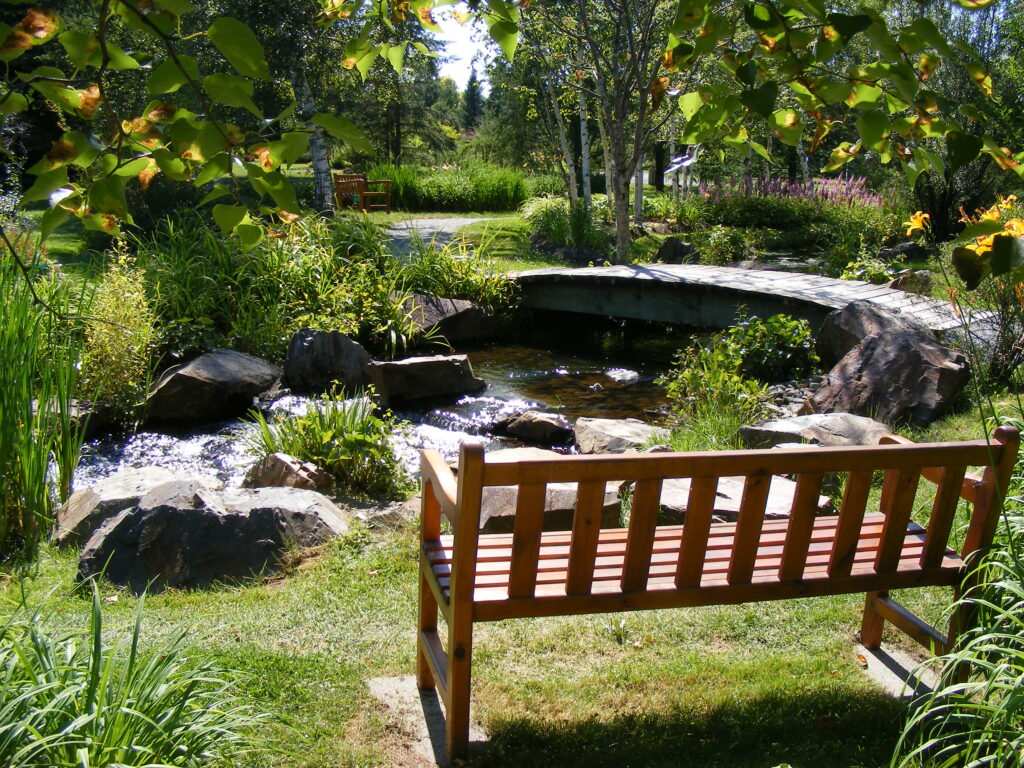 As I was reading Proverbs this morning, I noticed in Prov. 12:1 that the Lord says that the person who hates to be corrected is brutish. I had a mental picture of what brutish meant but found Noah Webster's definition quite interesting.
BRU'TISH, a. Like a brute or beast; as a brutish form.

1. Insensible; stupid; as brutish men.

2. Unfeeling; savage; ferocious; brutal.

3. Gross; carnal; bestial.

4. Ignorant; uncivilized; untaught.
When we refuse spiritual correction, we are being insensible, stupid, unfeeling, carnal, ignorant and untaught! Ouch! We do not totally realize what we do when we refuse correction or "buck" against it. God knows, however. He is quite clear in His Word.
Another Proverb that hit me between the eyes was Proverb 15:32. God says that we hate our own soul if we refuse instruction. Those are not comforting words at all. These words should get the Christian stirred up.
Do we interfere with the Holy Spirit's work in our lives by being brutish? Are we hating our own souls by refusing instruction? Why in the world would we want to be classified amongst those that are? Instead, the Lord promises knowledge and understanding if we heed instruction and reproof!
In the yielding of our hearts to the Spirit's teaching, His fruit becomes evident in our lives. The Word builds our faith and with that faith we put forth fruits of love, joy, peace, longsuffering, gentleness, goodness, faith, meekness, and temperance!
More Like Jesus Would I Be

Fanny Crosby

More like Jesus would I be, let my Savior dwell with me;
Fill my soul with peace and love—make me gentle as a dove;
More like Jesus, while I go, pilgrim in this world below;
Poor in spirit would I be; let my Savior dwell in me.

If He hears the raven's cry, if His ever watchful eye
Marks the sparrows when they fall, surely He will hear my call:
He will teach me how to live, all my sinful thoughts forgive;
Pure in heart I still would be—let my Savior dwell in me.

More like Jesus when I pray, more like Jesus day by day,
May I rest me by His side, where the tranquil waters glide.
Born of Him through grace renewed, by His love my will subdued,
Rich in faith I still would be—let my Savior dwell in me.
Day 7 – How Firm A Foundation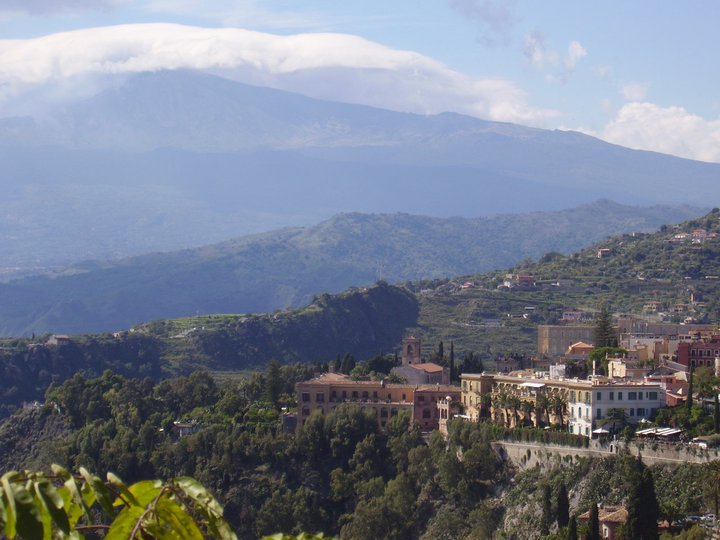 Anyone with even a bit of imagination can visualize the building of a house. It is especially interesting to pull together the verses which deal with this topic. I love to see the "big picture" that God is trying to paint when He refers to our spiritual lives.
Amuse me a bit as I take you along my mental project of house building. I've never built a house, but I have watched many a home improvement program to know the process. One of the important factors is having a solid piece of land to lay the foundation on. There's no sense in laying a foundation on sand – no matter how strong that foundation is, it will crack. A good solid ground, yes even a good solid rock, will hold up the foundation. This is the starting point. A word search on the word foundation in the bible blessed my heart so much.
Here we see that Christ is the Chief Corner Stone (the strongest stone used in a foundation because it unites two sides) of the foundation. The apostles and prophets (the Word of God) make up the rest of the foundation. As we read through these verses, we see that the foundation of those who are saved is eternal because it is the foundation of Jesus Christ. The building materials reflect our spiritual homes as they are built upon the foundation (gold, silver, precious stones or wood, hay and stubble). We should take a moment here to compare this to the quality of building supplies used in building our earthly home… do we use cheap insulation or did we go with the good stuff? When the cold winter winds blow, do we see our curtains moving and drafts coming out of all the cracks? Our house will reflect the time and money we put into building it. Now, what about our spiritual house?
The shell of the house is next – putting up pillars (if that's your design) – solid load-bearing walls, insulation, drywall, etc. We see that Wisdom's house in Proverb 9:1 had seven pillars! The number seven in the Bible depicts completion. Creation was finished and God rested on the seventh day. There are seven days in the week. There are seven churches referenced in Revelation, etc. Seven is known as God's perfect number – the number for completion. Wisdom has seven pillars on her house. The house is perfectly solid – it is complete.
Why would God use this application for wisdom, you may ask? Everyone knows what it's like to start a new job. Oh the feeling of insecurity we have because we don't know all the "ins and outs" of that position just yet. Our manager can teach us the various tasks and we can take thorough notes, but until we actually perform those tasks ourselves, we do not have that warm fuzzy feeling of comfort. Each day, we become more and more experienced with the day-to-day tasks at hand. Eventually, we can perform those same tasks with our eyes closed.
This simple example can be applied to our own spiritual lives. When we are saved, we now have the foundation of our spiritual homes. The more we are in the Word of God and apply and practice His teachings in our lives, we are constructing our spiritual homes upon the foundation. If our building materials are weak, we will not weather the storms of life and the devil's attacks – our house will be shaken – we will fret in times of uncertainty. However, we can start over and rebuild using those materials which are everlasting. Those same storms can come, but this time our house will stand strong and firm! We will know Who to turn to and Who exactly is the One who calms those storms. We will remember the account of when Jesus calmed the storm in Mark 4:35-39 and we will turn to those verses in our Bible and receive comfort from the Lord.
Let's apply wisdom in our spiritual lives and building upon Christ's solid foundation. In so doing, we will have precious building materials in our spiritual house which will fair the storms of life.
How Firm a Foundation
By John Rippon

How firm a foundation, ye saints of the Lord,
Is laid for your faith in His excellent Word!
What more can He say than to you He hath said,
You, who unto Jesus for refuge have fled?

In every condition, in sickness, in health;
In poverty's vale, or abounding in wealth;
At home and abroad, on the land, on the sea,
As thy days may demand, shall thy strength ever be.

Fear not, I am with thee, O be not dismayed,
For I am thy God and will still give thee aid;
I'll strengthen and help thee, and cause thee to stand
Upheld by My righteous, omnipotent hand.

When through the deep waters I call thee to go,
The rivers of woe shall not thee overflow;
For I will be with thee, thy troubles to bless,
And sanctify to thee thy deepest distress.

When through fiery trials thy pathways shall lie,
My grace, all sufficient, shall be thy supply;
The flame shall not hurt thee; I only design
Thy dross to consume, and thy gold to refine.

Even down to old age all My people shall prove
My sovereign, eternal, unchangeable love;
And when hoary hairs shall their temples adorn,
Like lambs they shall still in My bosom be borne.

The soul that on Jesus has leaned for repose,
I will not, I will not desert to its foes;
That soul, though all hell should endeavor to shake,
I'll never, no never, no never forsake.
Day 8 – The Clamorous Woman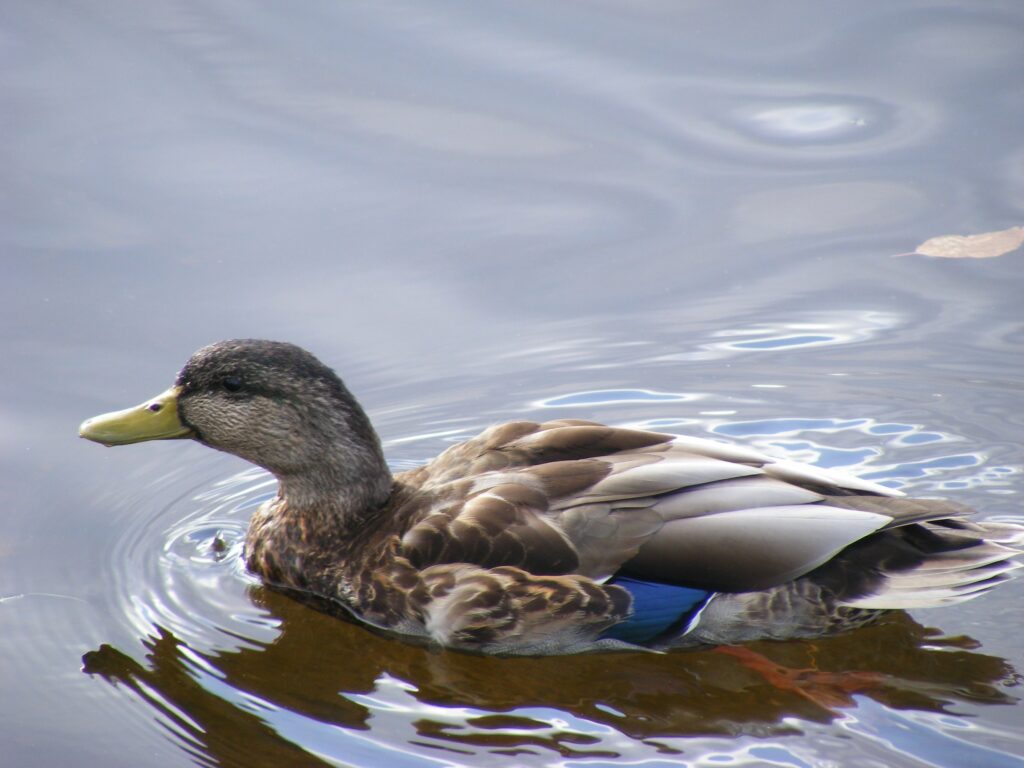 Proverbs is such a great book – full of instruction and wisdom! Why, then, is its wise counsel not heeded? I think each of us knows someone who fits the description of the lady of Proverbs 9:13.
I looked up clamorous in Noah Webster's 1828 Dictionary and I must say that it was more than what I thought it meant, which was noisy!
CLAMOROUS, a. Speaking and repeating loud words; noisy; vociferous; loud; turbulent.
Now that it's put that way, can you imagine living with someone like this? More poignantly, are you that someone?
A dear friend of mine lived next door to someone who fits this description perfectly. This woman probably had no clue that she was this way – or she probably didn't care. Solomon says that women such as this one are not only loud but repetitious! That means they are naggers and complainers and they do it loudly! I don't know about you but I truly do not want to be known as a clamorous woman! Nor do I think a man would want to live with one either. And if he does, he must be a miserable man.
Solomon goes on to say that the clamorous woman is simple and knows nothing. Why do you think he said that? I'm sure it had nothing to do with how smart she was. Noah Webster defined "simple" as being weak in intellect. I believe Solomon means that the clamorous woman is simple in the Word of God. You can "know" an instruction but it does not mean that you have applied it to your life. Any believer who spends time in the Word daily seeking the Holy Spirit's will is going to be convicted of sin in their lives. So, obviously, this woman does not make the Word part of her daily life. If she does, then she is quenching the Holy Spirit.
I surely feel badly for the man who is married to such a woman. I think of another Proverb,
How sad it is when a woman is so prideful that she does not allow the Holy Spirit to work in her life.
The Lord has much reward in store for the woman who can be taught. Let's look at the flip side of Proverb 9:13 – the exact opposite:
Are you this woman? Or, instead, are you the Proverbs 9:13 woman? Why would you want to be known as a clamorous woman? Won't you allow the Holy Spirit to teach you?
Dear God…
Help me to see myself as You do
Each wicked sin and weakness reveal
Show me in Your Word and please grow me
So my broken spirit will be healed
Day 9 – Wise and Discrete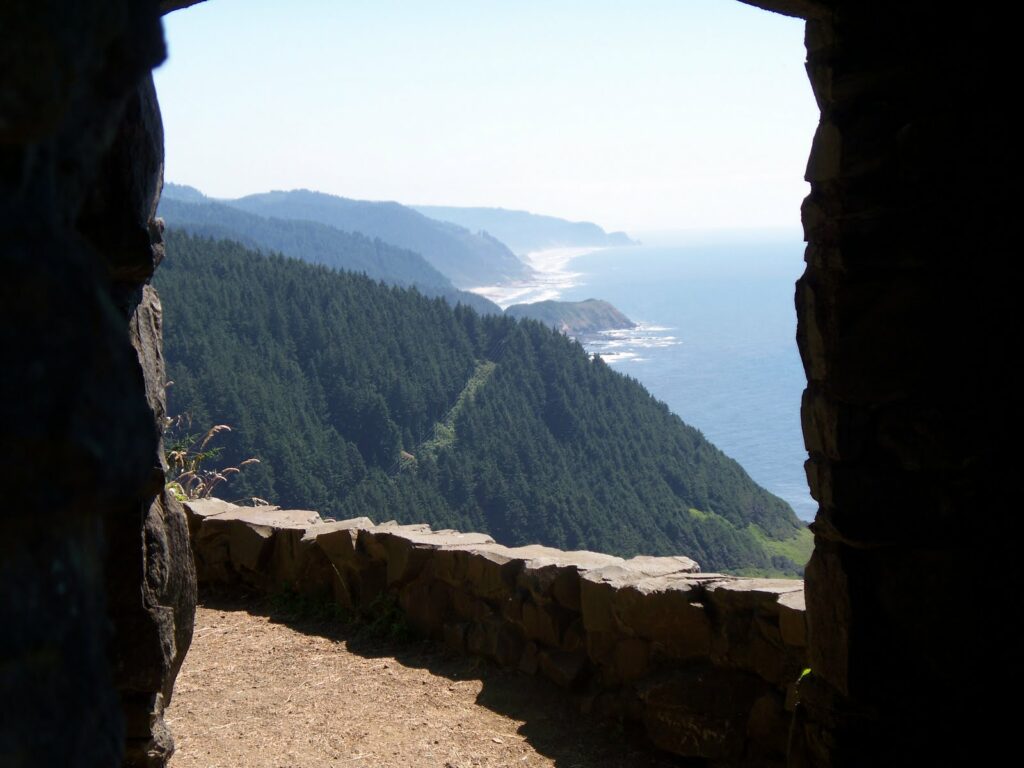 The Lord warns us not to allow the Word (and Its wisdom) to depart from our eyes. Our eyes rest on millions of images throughout the course of just one day. In those millions of images, how many of them make up the Word of God? The "theme" of the ruling images will be the "theme" in which the path of your life will go, my friend.
I love Noah Webster's definition of discretion:
1. Prudence, or knowledge and prudence; that discernment which enables a person to judge critically of what is correct and proper, united with caution; nice discernment and judgment, directed by circumspection, and primarily regarding ones own conduct. "A good man–will guide his affairs with discretion. Psa 112."
Proverbs 3:21-23 encourages us to keep sound wisdom and discretion. Wow! When we are in the Word of God and keeping it before our eyes, we have the capability of keeping sound wisdom and discretion. If every believer exercised discretion in their own lives, they would be very quick to monitor their own conduct. How many times have we seen a Christian with no discretion? They do not monitor their own conduct. In fact, they are busy monitoring the conduct of others instead. That is not what discretion is.
The Christian who exercises sound wisdom and discretion lives by:
The Word of God provides abundance in teaching to the one who desires growth in the Spirit. A Christian who wants to be yielding to the Spirit is one who is wise. I also think of this as the meek and quiet spirit spoken of in 1 Peter 3:4 "But let it be the hidden man of the heart, in that which is not corruptible, even the ornament of a meek and quiet spirit, which is in the sight of God of great price." According to Noah Webster, meekness means:
1. Mild of temper; soft; gentle; not easily provoked or irritated; yielding; given to forbearance under injuries.
It is the wise Christian who practices meekness. It is the wise Christian who practices discretion. The Lord tells us that if we practice these things, we will receive grace, we will walk safely and we will not stumble. What does this mean that we will have grace to our necks? Noah says grace means?
1. Favor; good will; kindness; disposition to oblige another; as a grant made as an act of grace.
The neck turns the head in the direction the head should go. Oh my! What a beautiful picture of the saint who practices sound wisdom and discretion! Here's what the Christian looks like:
Wise
Discrete
Gracious
Sure footed
Mild tempered
Soft
Gentle
Not easily provoked or irritated
Doesn't judge others before judging himself
This definitely portrays the beautiful fruit of the Spirit doesn't it? Remember that fruit? It is love, joy, peace, longsuffering, gentleness, goodness, faith, meekness, and temperance! Won't we strive to be alive in the Lord instead of dead? Being alive in the Lord is growing and continuing to grow in Him. If we are dead, we are not doing any growing at all… in fact, we are decomposing.
Are we a sweet savour of Christ to other believers and the unsaved? Oh that we would guard our hearts, tongue and spirit against ole slewfoot and be diligent in the Word so we may be wise and discrete.
Dear God…
Let my eyes be fixed on You
Never losing focus or sight
May I keep Your Word in view
For in You I find my delight
Day 10 – Friendship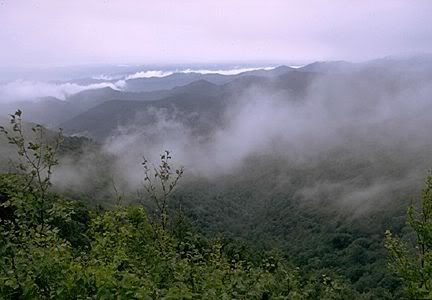 Only twice in my spiritual life have I had to remove myself from a friendship because that person was the angry person spoken of in Prov. 22:24. Neither time was pleasant. In fact, both times caused me much grief and inner turmoil. This morning, I am saddened because I have had to do this. The sad thing is that this person will never know the pain and turmoil caused by their actions unless the Holy Spirit is allowed to work in their life.
I don't believe Prov. 22:24 is telling us to stop a friendship with someone because they have gotten angry every once in a while. However, I do believe that the Lord is speaking of people who have that constant and consistent display of anger and bad attitude. We all know people like this. Nothing ever goes their way – they see the bad in most everything – their mouths get them into much trouble and their words show exactly where their hearts are.
God is clear when He tells us that we are not to make friends with an angry person. Why do you think that is? Haven't you ever been around "Mr. Negativity" for a few hours and started thinking or feeling the same way? I know I have. It is far worse being around someone who is constantly angry and cannot control their temper. Friendship is a close relationship with someone – more than just a casual acquaintance. A friendship involves sometimes daily contact and interaction.
It is a sad state of affairs when you cannot even speak to this person because their angry outbursts take over. It is like a childish temper tantrum. Nor will this person accept admonition – they do not want to see their sin. In fact, in their eyes, they see you as the "bad guy"! They are quick to call you self-righteous for bringing their sin to light. No matter how much Scripture you give this person, their venom continues to spew forth.
One thing I have learned, this person is not a happy person. You become who you hang out with. We preach this to our children – our parents preached it to us. The Lord admonishes us in Prov. 22:24 not to hang out with an angry person. We are who we hang around with, right? We must heed this warning from the Lord. Otherwise, we will become just like them. How can we be a help to others if we allow ourselves to be sucked into a life of anger and discontentment? We sin against God when we display anger and discontentment. This does not display His Spirit in our lives – whose fruit we should be displaying.
An angry person also is very prideful – they cannot be taught or admonished because they do no wrong in their eyes. But the Lord has much to say about the prideful. I found it interesting that in these two verses in Proverbs, both referenced wisdom coming from the lowly and well advised. The angry person doesn't follow this route at all.
As I heal my broken heart over this cessation of fellowship, I find great comfort in knowing that I'm being obedient to my Heavenly Father. Daily must we put to death the natural man and the pain that this natural man brings. Daily must we set our sights on the Lord, His Word and go with confidence that He will bring us through each trial.
Dear God…
Although my heart is broken
You've reminded me that You
Are always there for comfort
With much mercy given too
Day 11 – How Are You Building Your Home?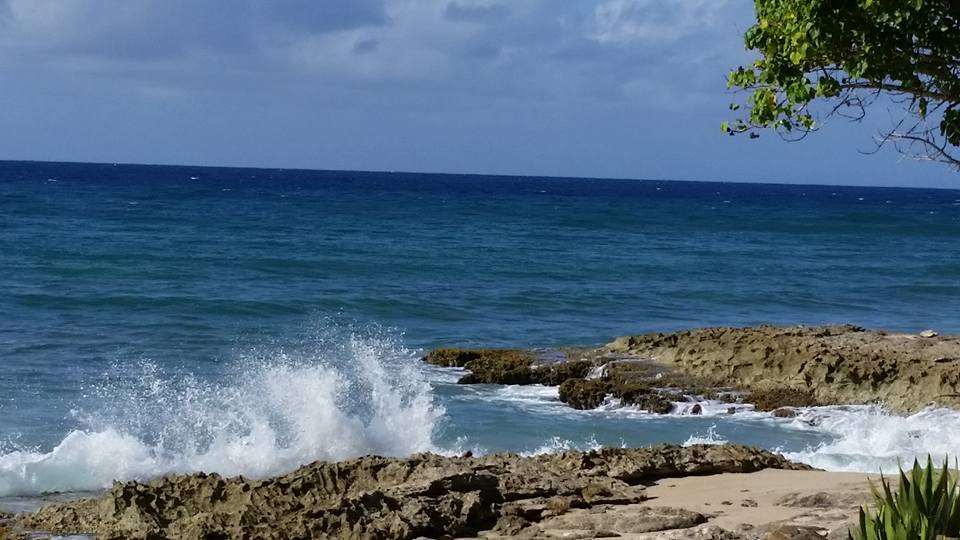 How I love Noah Webster's definition of the word build:
1. To construct, rest or depend on as a foundation;
The wise woman of Proverb 14:1 constructed her home which rested and depended upon the Foundation. This verse was not speaking of us actually constructing and building our own houses in the physical sense. This verse says that the wise woman here was constructing her house on the foundation of the Lord. This woman knew full well that this foundation would never move. How she ran her household was base on the very foundation of Christ.
Ah, God's foundation stands sure, ladies. His foundation does not move. His foundation does not crumble under the pressures of the world. His foundation won't even form a slight crack – it is Perfect! What comfort for the wise woman, amen?
2 Tim. 2:19 goes on to say that the Lord knows those that are His!! I don't know about you, but I'm doing a halleluiah dance here! God knows me! If I am building my house on His foundation, I will be leading my household to Him and He will know them as well.
2 Tim. 2:19 does not stop there either. The Lord tells us that we must depart from sin since the Father knows us. We must be sinning less and less in our spiritual walks – not staying the same – not going backward – not continuing in sin – but walking forward and sinning less. Yes, we're going to stumble – yes we're going to sin, but the key is not to remain in that condition. Did David remain in his sinful condition? Did Peter? God gave us examples in His Word so that we could learn and grow from their experiences. Both these men repented of their sin and moved forward doing great things for God. Are you sinning just as much today as your yesterdays? If so, why? You should be examining yourselves, ladies. We ought not to be this way.
Notice the last half of Prov. 14:1,
Have you ever watched someone pluck a chicken? It's not done all at once. It's an arduous process at best, feather by feather. The chicken's skin doesn't appear all at once – but bit by bit, the skin is exposed. I also thought of the blood that comes out of the pore that bore the feather. The process of plucking does not go without causing pain or shedding blood. God is so awesome, ladies. He puts a word like plucketh into a verse so that we can glean from the visual picture it portrays! Each time the foolish woman tears down her home bit by bit, she is causing pain and shedding blood – maybe not in the physical sense, but in the spiritual sense.
What do you suppose the foolish woman is doing to pluck her home down with her own hands? Noah Webster defines the foolish as:
5. In scripture, wicked; sinful; acting without regard to the divine law and glory, or to one's own eternal happiness.
Soooo, this foolish woman does not care for the spiritual matters of her household. I was thinking of only an unsaved woman before I meditated on this a bit more. I believe this could also be referring to a woman who is saved but not looking well to the spiritual and physical needs of her family. Her actions and testimony tear down this house.
Wives and mothers are responsible for setting the "tone" in our homes. What kind of tone are you setting in your home? Does your family know you love the Lord? Is it evident in your walk with Him? Do they see you in the Word? Do your actions show that you are in the Word? If not, you're quenching the Holy Spirit and not bearing His fruit. Don't be like the foolish woman. Take heed from this warning in Proverbs. Don't pluck your home down with your own hands! Instead, be like the wise woman whose home is built on the Foundation of Christ and her goal is to keep adding to that foundation with her words, her testimony and her love!!
Dear God…
Let my actions build my home
Let them not be foolish but wise
May I glorify You in all my ways
So your Name will be lifted high!
Day 12 – The House Filled With Wind
Good morning! I pray this devotional on Proverbs is a blessing to you. It has been a convicting one for me! Today, we once again see how Noah Webster's definition of certain words just shed light and give much more meaning to what we are reading. He defines "troubleth" as:
1. To agitate; to disturb; to put into confused motion.
Are you someone who "brings trouble" to her house? Do you bring agitation and disturbance into your home? Do you bring confusion into your home?
The fool does all these things. I found it quite poignant that Solomon would add the rest of the verse – "shall inherit the wind"! Have you ever seen the cartoon where someone turned on an oscillating fan in an office where the desk was filled with paper? What a catastrophe that produced! It's like a hurricane hit the office! I believe this is what Solomon was trying to portray here. I think of the contentious woman who is never happy with her circumstances and is always complaining. She troubles her own house and creates a whirl wind of trouble. She reaps what she sows.
On the other hand, the Christian who is wise is quite the opposite. The wise person's home is peaceful. True peace can only be obtained when we are truly born-again and are displaying the fruit of the Spirit. Noah's definition of wise is:
1. Properly, having knowledge; hence, having the power of discerning and judging correctly, or of discriminating between what is true and what is false; between what is fit and proper, and what is improper; as a wise prince; a wise magistrate. Solomon was deemed the wisest man. But a man may be speculatively and not practically wise. Hence, 2. Discrete and judicious in the use or applications of knowledge; choosing laudable ends, and the best means to accomplish them. This is to be practically wise. Gen 41.
Does the fool display such wisdom? Of course not. The fool is busy doing the opposite and turning on that oscillating fan in their homes which produces nothing but chaos. There's no peace in that home. It is not to say that a born-again Christian cannot be a fool. We have all done foolish things at one time or another. As well, there are born again believers out there who don't read God's word daily but only on occasion. The lack of scriptural knowledge results in foolish living. But the believer should be growing – moving forward in the Lord – seeking to better himself and becoming more Christ-like.
The fool will always be the servant of the wise one. The fool will always be in subjection to the wise Christian because the fool won't have Scriptures to cling to or refer to – the fool won't even be interested in applying Scriptures to their circumstances so that they may grow.
The fool is worse than a newborn baby – at least the newborn baby desires to drink and does so to survive. The fool is not interested in growing and it is evident in their childish spiritual behavior.
Are you the foolish Christian today or the wise Christian? Better yet, are you the unsaved fool? The Word says that the scenario of the unsaved fool who will not listen to the Gospel of Jesus Christ will be likened to the Christian witness casting his pearls (the Gospel) to swine (the unsaved).
Instead, the unsaved fool thinks he is spiritually OK – the unsaved fool goes to church, knows the scriptures, does the motions but their actions speak louder than words. They are the hypocrites that Jesus speaks of.
James' account below is also quite the eye opener and we should examine oursleves if we are guilty of being the person he speaks of:
I can see now why Jesus would tell Peter:
Dear God…
May the words I speak
Be clean and pure
Not just in my eyes
But foremost in Yours
Day 13 – Do You Struggle With Pride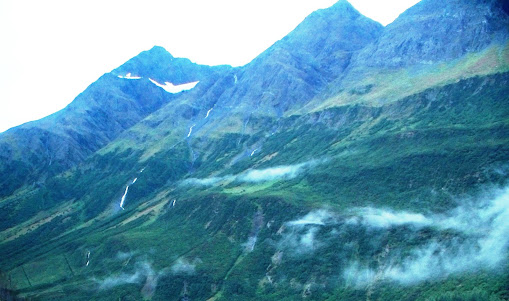 The usual meaning for "pride" is a high regard of one's self (self esteem). But Noah Webster defines pride further:
2. Insolence; rude treatment of others; insolent exultation.
This prideful person cannot be encouraged toward righteousness. This prideful person cannot be reasoned with. In fact, Prov. 16:18 says that this prideful person will be destroyed by his actions. That prideful person also has a haughty spirit which means that in addition to their pride, they have contempt for others. What a miserable life indeed.
The Christian who is growing in Christ and displaying the fruit of the Spirit will hate evil, pride and arrogancy, according to Prov. 8:13. God goes on to say in this same verse that He hates the froward mouth. Noah defines forward as:
… not willing to yield or comply with what is required; unyielding; ungovernable; disobedient; as a froward child.
These two verses on pride do not paint a pretty picture, do they?
How miserable a prideful person must be! There surely can't be any peace in this person's life. I have known a few people in my life time who are living examples of these two verses. To be honest with you, they do not see themselves this way. But the Word of God is truth and we are told that this prideful person will fall. The prideful person is always right in their own eyes. They do not see their mistakes – they only see their own good. They don't look to the Word for their direction because they are not able to be governed by the Word. In fact, the Word says that a froward heart departs from God (His Word).
Is it any wonder that they can't be governed? Is it any wonder that you can't plead with them to change their ways using the Word of God?
It's a shame that Christians act this way. It drags the Lord's name in the mud and paints a horrible picture to the unsaved world. My heart breaks when a believer won't heed the counsel of God's Word. The Lord puts us together to help one another. We've all been through various sins in our lives, various trials, and various scenarios. As the Lord "grows" us through each of these, we are to take that knowledge and help someone else.
It is the Word (Jesus) who will heal us and forgive us of all our unrighteousness.
Let's be the testimony for Christ that we should be and leave pride behind. We must recognize our sin, confess and forsake it, learn from it, and help someone else to be reconciled with God through sharing our experience. That is truly the way God wants believers to be. The Word convicts, heals and challenges us toward righteousness.
Dear God…
Thank You for giving to us
Access to Living Water
It's Cleansing and refreshing
Grounding us like an anchor
Day 14 – Discreet or Indiscreet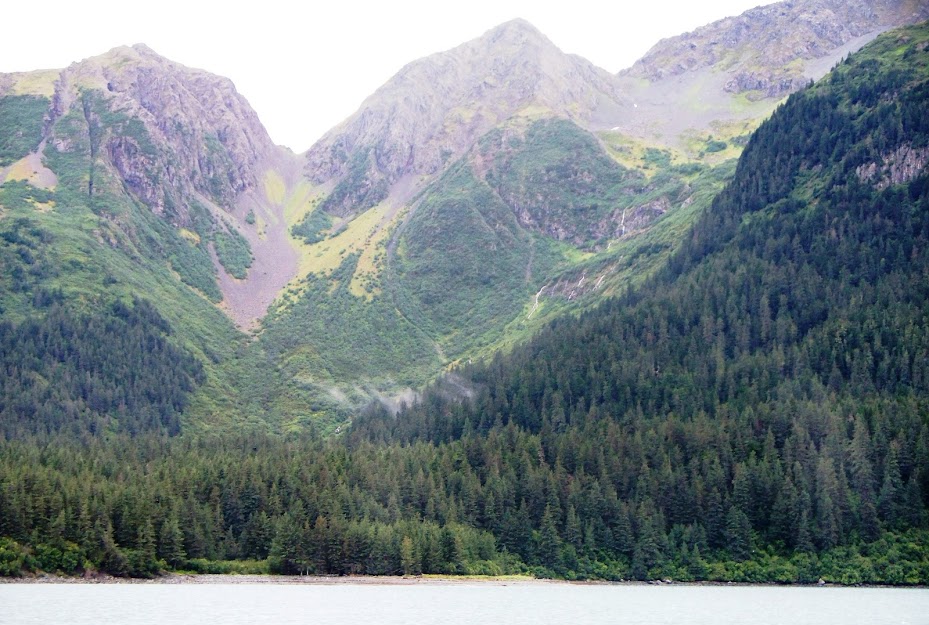 Discretion does not seem to be practiced much today. The opposite of discretion is uncontrolled restraint/lack of self restraint. Oh how true of modern-day society. Even today's Christian does not practice self restraint. They over indulge in food, etc. but most importantly, they do not over indulge in the Word of God. If they did, there would be revival in our land, but sadly there is no revival.
Every believer should be saying, "Let revival start with me!" One cannot be forgiving or merciful if that person does not have discretion. We can be self indulgent in our own feelings – we won't let go of a sin committed against us, for example. We toy with it and harbor resentment to the point of becoming bitter toward a person. Proverb 19:11 says that the discrete person postpones his anger and passes over a transgression. An indiscrete person will be quick to get angry and will point out another's sin without so much as praying about it or reading God's Word before acting.
The discrete Christian is a wise Christian. The discrete Christian is a forgiving Christian. The discrete Christian is a Christian who is controlled by the Holy Spirit. How can we be spiritually revived if we cling on to the works of the flesh?
We must yield ourselves to the Holy Spirit. We must allow ourselves to be taught by Him. That is His job. He leads us to be more Christ-like so that Christ may be glorified through us.
Dear God…
Let me be yielded to Your will
As You teach me in Your Word
Guide and direct me in the way
So I can be pleasing to You Lord
Day 15 – Receiving Instruction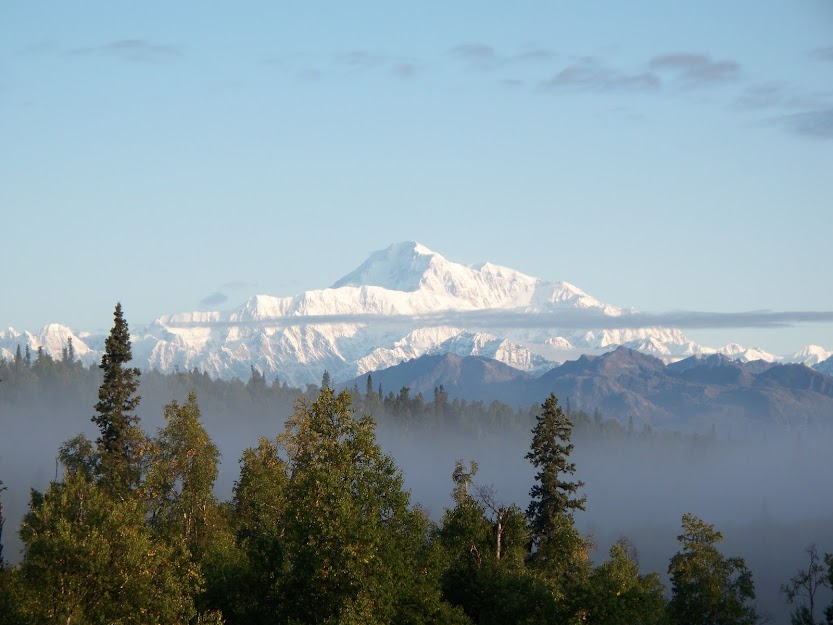 Receiving instruction or correction is never easy – for anyone! But what we do with the instruction is what distinguishes between the wise and the foolish person. I can recall receiving instruction early in my Christian walk. I remember thinking "How dare she say that to me! Who does she think she is, super Christian or something?" How ashamed I am today for even having those thoughts. All this sweet precious sister wanted to do was to help me to grow in the Lord. I, on the other hand, let the devil stir up resentment and I allowed pride to rear its ugly head in my life. Praise God for giving me a patient spiritual mother who loved me and wanted to see me grow in Him! \o/
Receiving correction and instruction is like exercising a muscle actually. The more we open our hearts to receiving correction and instruction, the easier it becomes – we become stronger in the faith, we gain understanding and we become wiser. Each time we are corrected, the "pill" becomes easier to swallow and we receive the instruction with a more thankful spirit.
On the other hand, the Lord tells us that if we refuse instruction we despise our own soul! The Holy Spirit's jobs are to teach us and to glorify Jesus Christ.
Who better to teach us than the One who wrote the Scriptures (2 Pet. 1:21)? As He teaches us and we grow, we become more Christ-like and we bear the fruit of the Holy Spirit. We teach our children the Word of God and its instructions, don't we? We teach our children to be good citizens, don't we? The Holy Spirit wants to do the same for us.
How can we bear the fruit of the Spirit if we refuse instruction? How is it in your home with your children? If our children refuse our instruction, do they become better and more well behaved? If we don't instruct them to do right, what will they learn? They'll learn what the world has to offer. It's the same with our own spiritual lives. If we do not receive instruction, either from the Word, the Pastor, or a dear friend, we become like our undisciplined children. Do we really want to be this way? I would hope not. Speaking from experience, it takes more energy out of me to fight the Holy Spirit and His instructions than it does for me to simply submit and grow in Him.
Let's be like the wise man of Prov. 9:9 and receive instruction so we can become wiser in the Lord. It is then that the precious fruit of the Spirit becomes evident in our lives.
Do we really think that a person who refuses instruction from God would display these same fruit? It's something to think about the next time a dear brother/sister in Christ comes to us and tries to correct us.
I always think of this Psalm when something offends me:
If we love the Lord and His Word, will we be offended when we are instructed? No, in fact we are promised great peace! Thank You, Lord!
Dear God…
Oh may I always love Your Word
And live by It with each day
May I be open to instruction
So You can guide me along my way
Day 16 – The Merry Heart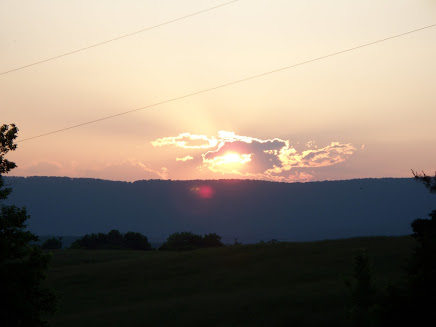 Have you ever been around a Christian who just simply was a pleasure to be around? Their laugh was contagious, their smile brightened your day and their whole demeanor glorified the Lord, Jesus Christ.
We always like being around someone like this don't we? It seems that all our problems temporarily disappear and, for a time, we've entered their field of joy. No wonder Solomon stated that this merry person was like a good medicine. So many times I have visited a brother or sister in Christ with the sole purpose of encouraging them. Yet, it was I who was encouraged by spending time with that dear, merry saint!
Neh. 8:10b says that the joy of the LORD is our strength. In the world's eyes, this dear saint's circumstances were glum at best, but the Lord provides joy and peace to that merry heart. How? Through His Word!
The person whose heart and mind are focused on Christ, won't be worrying – won't be depressed – won't be anxious. Instead, this person knows that the Lord will take care of all the details no matter what. That kind of faith brings such peace – and peace brings joy. There's nothing better than to know that a problem is being taken care of and you no longer have to fret over it.
Solomon was also quick to point out in the same sentence that the person with a "broken spirit" dries the bones. This person wears his emotions on his face. His countenance clearly tells you what is wrong in his life. The sorrows of the mind "drieth the bones" – in other words, this person's demeanor consumes the very marrow of his being. It's not superficial but goes way down deep into the heart of the person. He does not have a merry heart – he is joyless. I see this person walking with stooped shoulders as though the weight of the world is upon him. He has no confidence or faith in his God. He does not seek to find the solution but wallows in self pity. Rather than remove himself from the fires around him, he sticks around. Rather than go to the Source where healing can be found, he remains in his circumstances.
So, are we as quick to be around such a person? Many times, this joyless person blames his circumstances on everyone else but himself – never searching God's Word for encouragement, let alone for healing.
I would rather be known as a Christian who has helped cheer another and brought healing into their lives than a Christian who has brought a frown upon people's faces by my demeanor and actions.
Dear God…
Testimonies of a merry heart
Are like a ripple on still water
Touching many lives along the way
Sharing peace through stormy weather
Day 17 – Studying and Teaching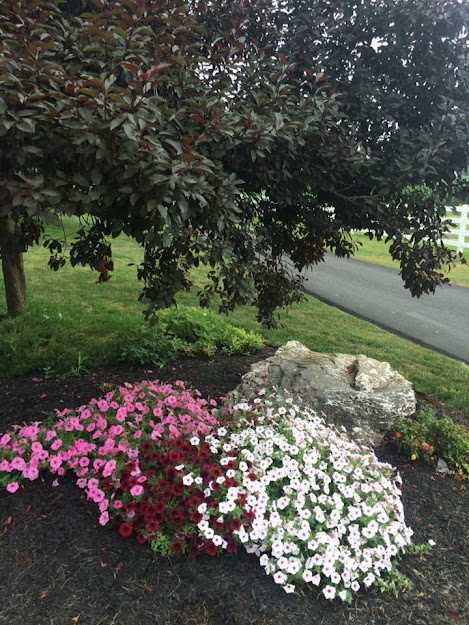 How much do you study God's Word in the course of a month, a week, a day? Is studying God's Word the last thing you do? Reading is wonderful, but studying will open your eyes to the sin in your life. Maybe that is why not too many dive into the Word like they do other areas of the daily Christian walk. Solomon's wisdom is compared to no other man that has ever lived. He asked God for wisdom and he received it. If Solomon didn't use this wisdom to continue in righteousness, how much less will we if we don't study the Word?
We have three books dedicated to his writings inspired of God. God doesn't command us to study just to have head knowledge. He wants us to study so that we don't need to be ashamed when someone confronts us with day-to-day life trials. we have the Word to stand on for defense!
God wants to give us wisdom.
He gave it to Solomon, why not to us? Solomon didn't have the Bible like we do today. We have God's Word to turn to any time we want yet we do not take the opportunity to study and seek wisdom. How sad is that?
When you encounter battles with those prickly people, do you have God's Word to feed them with? Do you have verses committed to memory? Do you know where to turn in your Bible to defend your stand? Do you at least know the verse's "address" so you can turn to it? The believer has everything we need at our fingertips to use in the battle of everyday life. The Marine would not go to battle without his rifle, would he? Why do we go to spiritual battle without our Sword?
Amuse me for just a moment as I make an analogy. The Marine has to memorize a creed about his rifle. Ask any Marine today to recite it and he'll be able to do so without even batting an eye. I posted it here because there's quite a lesson to be learned from it:
My Rifle (The Creed of a United States Marine)

This is my rifle.
There are many like it, but this one is MINE.
My rifle is my best friend. It is my life.
I must master it as I must master my life.
My rifle without me is useless. Without my rifle, I am useless.
I must fire my rifle true.
I must shoot straighter than my enemy who is trying to kill me.
I must shoot him before he shoots me. I will…
My rifle and myself know that what counts in war is not the rounds we fire,
the noise of our bursts, nor the smoke we make.
We know it is the hits that count. We will hit…
My rifle is human, even as I, because it is my life.
Thus, I will learn it as a brother.
I will learn its weaknesses, its strengths, its parts, its accessories, its sights, and its barrel.
I will ever guard it against the ravages of weather and damage.
I will keep my rifle clean and ready, even as I am clean and ready.
We will become part of each other. We will…
Before God I swear this creed.
My rifle and myself are the defenders of my country.
We are the masters of our enemy.
We are the saviors of my life.
So be it, until there is no enemy, but PEACE.

— Maj Gen WH Rupertus
Can you substitute the references to the Marine's rifle with your own Bible? Ouch! Granted, the Bible is not useless on its own because it is the Word of God. However, if man does not pick it up and read it and use it, he cannot glean from it. Our Bible does not have any weaknesses but the rifles does as pointed out in this creed. However, everything else is quite compatible. I am not trying to spiritualize the Marine's creed for his rifle. What I am trying to do is to point out the zeal the Marine has for his rifle and learning everything about it to survive the battlefield. How much more should the believer have zeal for his Bible and learning everything about it to survive spiritual battles?
Why not equip yourself, Christian? In so doing, you will not battle to find an answer when a situation arises. You won't have to learn to control your tongue because you will have already built up your defenses to fight off the flesh!
Dear God…
You have fully equipped us for battle
None of us lacks a tool for this trade
The Word guides and directs us daily
Shining brightly and never will fade.
Day 18 – A Prudent Man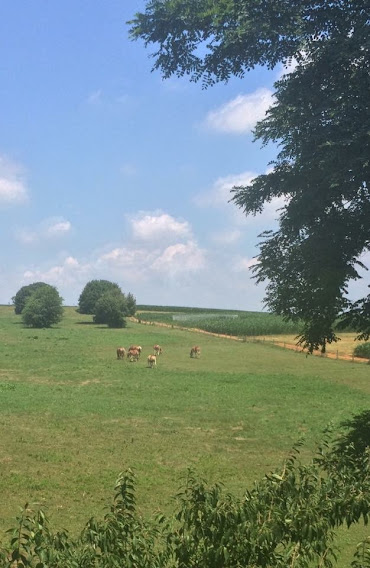 Noah Webster defines "prudent" as:
Cautious; circumspect; practically wise; careful of the consequences of enterprises, measures or actions; cautious not to act when the end is of doubtful utility, or probably impracticable.
He also defines "simple" as:
Weak in intellect; not wise or sagacious; silly.
It amazes me how the vocabulary and definitions I learned in school are different from the meanings intended in our King James Bible. Prov. 22:3 is a good example of my interpretation in light of what I "thought" prudent and simple meant. When I read Noah Webster's definition of these two words, the verse is suddenly revealed and its warning of the consequences is much more severe than I had initially thought.
We can read verse after verse with our own definitions in mind, but is what we are interpreting truly what was intended for us? I've mentioned this in a prior blog, but it's worth repeating. I challenge you to look up the word "sin" in today's dictionary and then look it up in Noah Webster's 1828 dictionary. You will understand where I'm coming from.
It is nothing to wink at when we are warned that the simple will not see evil and will be punished. Look at what the prudent man does… this cautious man foresees what this evil will bring to him and weighs the consequences. How can he foresee the consequences? He has been in the Word, heeding the Spirit's teachings and growing thereby. He has been equipping himself for battle, as I pointed out in yesterday's blog. I am reminded of policemen at this point who enter a situation where danger lurks. They don't immediately run into a building where a report has been made of breaking and entering. Instead, they are trained to proceed with caution. They sense danger as though it was a sixth sense. They check every dark corner – their gun is drawn and ready for battle. They do not enter alone but always have backup. If backup has not arrived, they do not proceed.
What a great analogy of the prudent Christian. We are trained by the Word of God to proceed in our Christian walk with caution. The Word teaches us to discern what is evil.
This discernment has been exercised by the older believer. The Word is our weapon – we need it "drawn and ready" for battle every day.
The simple one handles danger in a totally different way. This intellectually weak person has not spent any time of worth in the Word. His weapon is not loaded and ready for battle. In fact, this person walks into evil without forethought and Prov. 22:3 says they are punished because of it.
I don't know about you, but I don't care for punishment and I surely will not be quick to enter a situation where I know the end result is punishment. We must grow from our mistakes. If not, we are a foolish one indeed.
Dear God…
May I prepare for battle
By spending time with You
May your Word direct me
In all I say and do.
Day 19 – The Mouth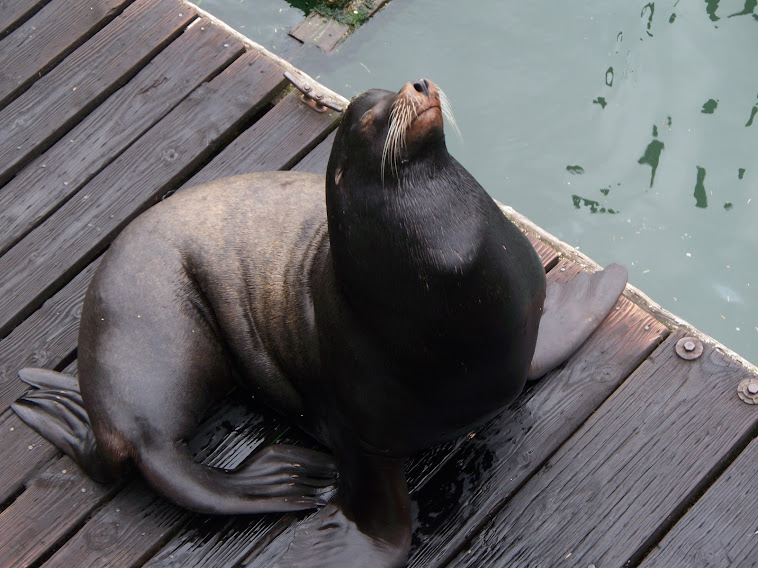 We know that we all sin – none of us are righteous or just.
So who is the just man in Ecc. 7:20? Only Christ is righteous – our righteousness is as filthy rags (Is. 64:6) There is nothing good in us. Therefore, today's Proverb must be speaking of the born again believer because Christ's righteousness covers us at salvation! Thank You, Lord!
We have the words which will lead an unbeliever to Christ! Our Heavenly Father puts people in our path that only we can witness to. What are we doing with our assignment from the Lord? Do our words reflect wisdom received from the Word? Do our mouths speak knowledge from the Word? If not, why not? The unjust cannot bring forth wisdom … it would be like expecting your 10 year old to write a thesis. If we are not bringing forth wisdom in our words, it is only because we are not spending time in the Word. It's amazing how some can recite the words to a song after hearing it a few times. Some can rattle off the names of those in the starting line up of a football game. Some can rattle off baseball statistics like nobody's business. But can these same people rattle off verses which will lead another to Christ? It's not because God has not made His Word available to us.
Our actions include the tongue according to Prov. 10:31. Here Solomon goes on to say that the froward tongue shall be cut out! Froward is one of those words that deserves studying because God says that this type of tongue will be cut out! That's a serious statement and one that we should heed as believers. As you know, I love comparing the modern-day dictionary's definitions with Noah Webster's 1828 definitions because the meanings are so different. Today's dictionaries liquify the meaning of a word and, therefore, giving you a dilluted meaning of this Bible verse. Froward is a perfect example as to why I no longer use today's dictionaries to look up words in my Bible. Listed below are Merriam Webster's definition of the word "froward" and Noah Webster's 1828 definition:
Merriam Webster says: 1 : habitually disposed to disobedience and opposition 2 archaic : ADVERSE
Noah Webster says: Perverse, that is, turning from, with aversion or reluctance; not willing to yield or comply with what is required; unyielding; ungovernable; refractory; disobedient; peevish; as a froward child.
Do you see why I prefer Noah Webster's definitions? This Proverb surely packs more punch when you understand why God says the froward tongue will be cut out, doesn't it?
We are truly blessed of God to have the Word. Most of us have more than one Bible, but not many read it regularly – let alone study it. The believer's words should be filled with hope and excitement. In these end times, the lost world needs hope more than ever before! Can you imagine yourself being lost right now listening to the news? What hope is there for the unsaved? Nothing but gloom and doom lurks around every corner for them. We are their only hope to hear the gospel. We are their only hope for them to see the gospel in action.
We should weigh our words carefully. Remember, we'll have to give an account to the Lord for every word we speak.
That includes words spoken by the froward tongue. I would hate to be the person who has to stand before God having to account for a froward tongue. With God, there will be no excuses and He won't listen to justification as to why these words were spewed forth.
Let our words be gracious ones filled with hope – not only for a lost world to hear but for the building up and encouragement of the brethren. We need each other in these last days. We need to encourage and uplift each other, not tear each other down with cruel and harsh words. We believers need to encourage one another in these end times because the times are evil. No wonder the Lord placed this verse in the Bible exactly the way it was worded!
Rapture is upon us – any day now. Let's make use of our last days here with words which fit a Christian who has been saved from much and is looking forward to our Lord's return!
Dear God…
May I think before I speak
Seeking only to be a blessing
To share with a lost world
And lifting the weary brethren
Day 20 – Whose Way?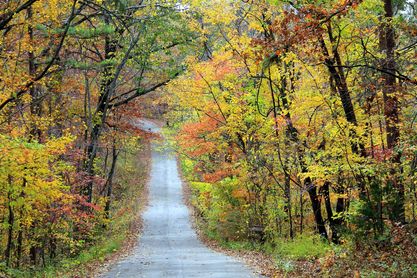 Have you ever heard the saying, "It's my way or the highway!"? The fool sees his way as the only way. He does not and will not listen to reason or the possibility that he may be wrong. This fool sees all conflict in his life with a distorted view. It couldn't possibly be something the fool has done wrong. In fact, this person truly believes that it is someone else's fault. It is sad that one gets to the point that he cannot be taught of God. His heart has hardened to the point where the Holy Spirit cannot pierce it.
A foolish person does not need a request to speak his mind because he speaks it quickly and loudly. You hear much more than their two cents' worth! Solomon says in verse 16 that the fool's wrath is presently known. This person does not take time to think about what he is going to say. He does not weigh the consequences that his words will have on his life. Instead, he speaks now! Speaking too hastily is like a tube of toothpaste. Once you squeeze it and the toothpaste comes out, there's no way to put it back in. The words out of a fool's mouth are quick and it's too late to do damage control as the damage has been done.
I love Solomon's style of writing. He gives you the consequences which come as a result of the bad and the good. The wise person listens to counsel, whether from parents, a godly friend or the Pastor. The prudent man keeps himself from blowing his temper and losing his testimony. He guards his mouth carefully. The believer's testimony speaks the loudest about how he walks with the Lord. He can blab all he wants, but his actions will reflect whose fruit he is displaying – the fruit of the Holy Spirit or the fruit of the world (the devil's fruit). The Word says that temperance (self control) is one of the Spirit's fruit according (Gal. 5:22-23). The more a Christian is in the Word and applying it to his life, the more he will exercise that muscle of self control. It does not come over night – it comes with much practice. The world thinks that it's good for you to speak your mind. However, the Lord thinks differently. You can be sure that if the world thinks that speaking your mind is right, then God will say differently.
Dear God…
May I guard my every step
Heeding Your Word in all I do
May each of my actions bring praise
Honor and glory to You
Day 21 – Sowing Wisdom Reaps Kindness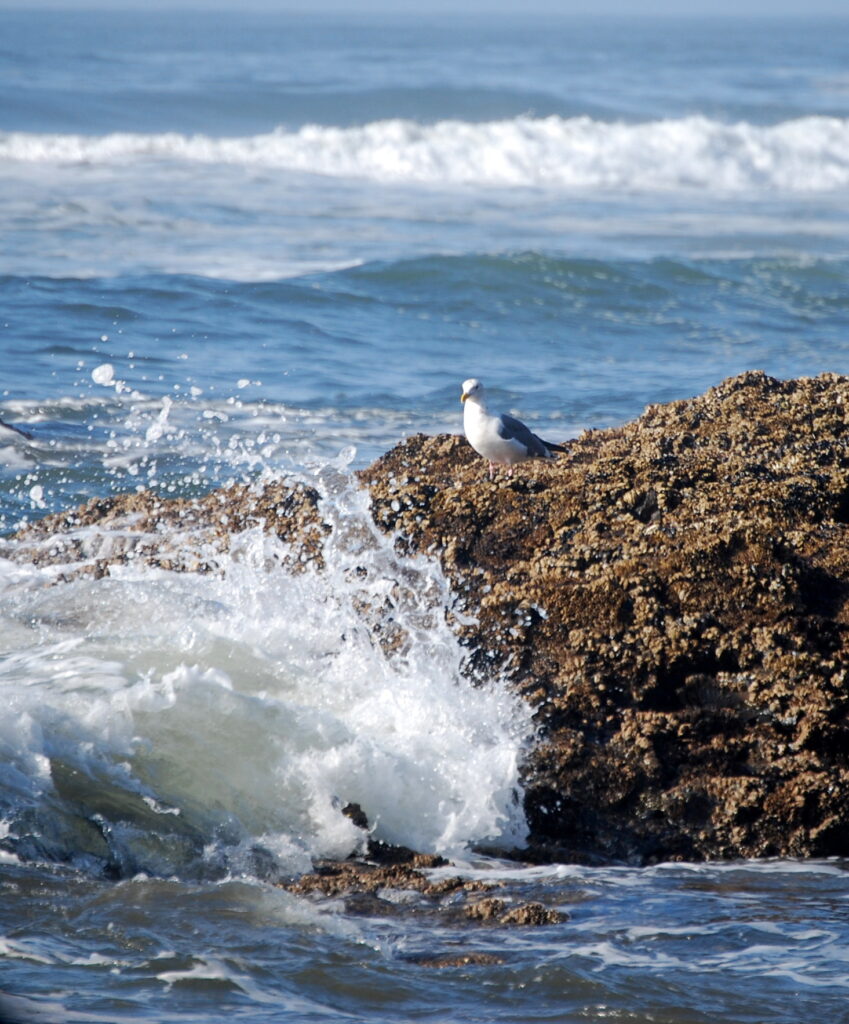 When I was first saved, I looked at the Proverbs 31 woman as an impossible achievement. How could I possibly become like her? There are so many things about that woman that I lacked in my own life, I saw this task as impossible! It reminded me of eating that proverbial elephant!
I'm sure you've heard: "How do you eat an elephant? One bite at a time!" I knew then that God would have to teach me a bit at a time because looking at the whole picture was so discouraging. From speaking with other believers, I find that I was not alone. Each believer had been in a similar situation in their own spiritual lives.
How do we go about becoming more like this wonderful woman in Proverbs 31? I think a good place to start would be with Proverbs 31:26 with wisdom and kindness. The two go beautifully hand-in-hand, don't they? The Lord gives us wisdom according to
Therefore, we are getting our wisdom from the perfect Source. The Lord has everything we need to guide us in His Word. There is much wisdom to be given to us if we just spend time in the Bible, my friend. No Bible, no wisdom. Much Bible, much wisdom.
When we get wisdom through God's Word, our hearts will reflect it. The Word says:
What we sow in our hearts will be evident (reaped) in our actions and our words. I've never, ever, met a believer who walked with the Lord who was not kind. In fact, each of them excelled in this area of kindness, both in word and in action. This Proverbs 31 woman opened her mouth with wisdom and she "thought" about what she was going to say. She did not speak her mind but carefully weighed her words with what God's Word had to say. Why do I know that? The rest of the Proverb shows that her tongue had the law of kindness. Do you really think that a woman who speaks her mind is being kind? The two contradict each other, don't they?
What an excellent spiritual muscle to exercise for the believer. We cannot be used of God if we are unkind to others. Kindness, however, is one of the characteristics of God (Ps. 31:21 and Ps. 117:2). If we grow in wisdom and show one of its fruit, kindness, then we are becoming more like Him. We are becoming more like that Proverbs 31 woman. This woman's worth is far above rubies according to God (Prov. 31:10). I can see why, can't you?
Dear God…
Make me more like You
With each passing day
May my words be kind
To all who come my way
Day 22 – Train Up A Child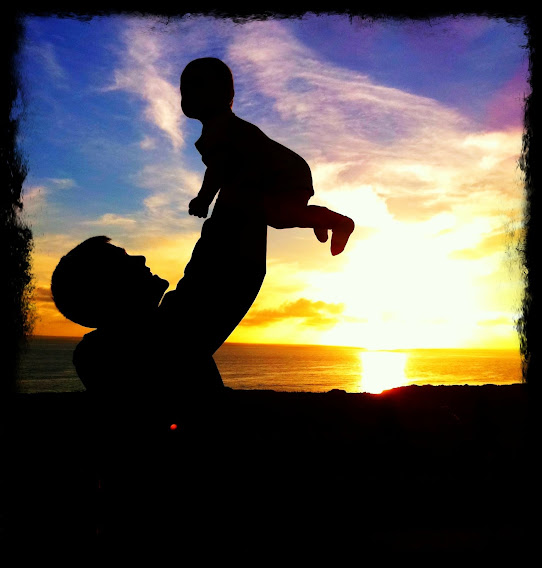 How I have clung to this promise time and time again – and I still do! There is nothing in life that has a life-time guarantee! However, the Lord has shown me that this verse does have a guarantee if my husband and I do our job first. This guarantee is conditional. The promise of them not departing when they are old will only happen if we, as parents, train our children in the way they should go. No training, no promise.
Training comes in many forms: salvation/Bible, manners, chores, etc. However, all forms have one thing in common and that is the trainer must have that experience in order to do the training. How can you train your child in the Bible if you are not in your Bible? How can you teach manners if you have no manners yourself? How can you teach chores if you're lazy? I think you get my point.
God's Word teaches how we can become good and effective trainers to our children in
Here we have a clear, concise training manual to follow. How many times have I heard parents say that babies do not come with a training manual! Oh, but we do have a training manual in our very own Bibles.
Our training manual tells us in Deuteronomy to do the following:
Words shall be in my own heart – I should memorize it and apply it
I should teach my children diligently not just when it suits me
I should teach my children throughout the day using every opportunity
I should have the Word so entrenched in my heart and life that they are ever present before me and guide me
My eyes should continuously/daily be focused on the Word
The Word should be everywhere in my home and I should be a living example of the Word in action
When a trainer lives by this training manual, how can his child go wrong? The trainer is then assured that his child won't depart from this teaching when he is old. This is when the guarantee kicks in, dear Christian. If you leave your child to his Sunday School teacher, you cannot claim this promise. You, personally, have to be the one to take charge in this training.
Dear God…
Guide me as I train your child
Not just in word but in all I do
Using every chance I get
Lovingly leading him to You
Day 23 – Wisdom, Knowledge, Discretion and Understanding
It is God who gives wisdom, according to Prov. 2:6. However, God won't cram that wisdom down our throats! We must first allow His wisdom from the Word to enter our hearts. We can read and read the Bible, but if we do not let it take root in the heart and apply it to our lives, we won't glean from God's wisdom.

The same applies to knowledge. How many times have you read a history lesson in preparation for a test? After reading it through once, did you remember all the dates? Did you remember every single event? Of course not. To truly glean from that history lesson, you had to read it a few times, memorize dates, places, people and events, right? More importantly, did you remember any of it two weeks after the test? If you were anything like me, probably not.
It's the same application with the Word of God. Unless we approach God's Word with the same fervency, how can we glean? How can we walk away with the knowledge that will be pleasant to our soul, according to Prov. 2:10? If you are like many Christians, you walk away from your time in the Word and forget what you read in a day or possibly sooner. It's not until the Word enters our heart that we are promised its fruit. How does the Word "enter our heart"? It enters by applying it to our daily lives, learning from it through studying, gleaning from it, and memorizing it.
I love the results of the efforts made by the believer to get wisdom and knowledge. The believer receives discretion and understanding. Not only that, both are promised to preserve and keep him! Preserve and keep him from what, you make ask? Verses 12-19 list what this believer will be kept from. In essence, the believer who seeks wisdom and knowledge will not only receive discretion and understanding, but will be kept from evil. The believer won't be so quick to willfully sin because he has received wisdom and knowledge and is keeping himself from sin. Is that as clear as mud?
Great promises await us when we allow God to do His work in our lives.
Dear God…
May my heart be open
To what You want to teach
Keep me from hard heartedness
So I can grow in Thee
Day 24 – God Sees All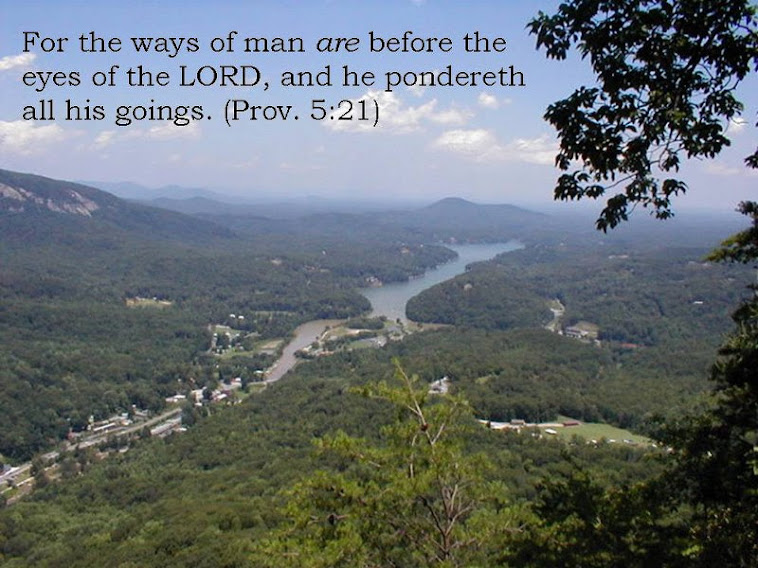 We may not think about it, but God sees every footstep we make on our life's journey. He is also aware of every word we speak. Not one thing in our lives escapes God's eyes according to Prov. 5:21. Furthermore, God weighs our every action. He knows our motives. Nothing is hid from Him. Wow! If every believer truly believed these Proverbs and statements, he would be living as righteously as he could, don't you think? God gives us every opportunity to do right, my friend. First, He provided a way for us to get to Heaven.
Second, He gave us the opportunity to say no to sin.
We will be without excuse when we stand before Him to give an account of what we have done on this earth.
Every unconfessed sin, every word, every deed, every thought, will be brought to light. Will our works on earth as Christians earn reward or be burned?
God sees everything, my friend. It's not worth a moment of pleasure here on earth to lose reward for an eternity. Faithfulness is difficult but the rewards are great.
God sees your efforts and is right there to show His strength when you are weak. Not only are the Father's eyes upon the righteous but His ears are listening to every word we speak to Him.
What a wonderful Father we serve, my friend!
Be faithful, dear Christian.
Your eternal blessings await you! These are the blessings which count!
Dear God…
There is none like You
Your love is true and pure
May I be found faithful
Each trial may I endure
Day 25 – The Way That Seems Right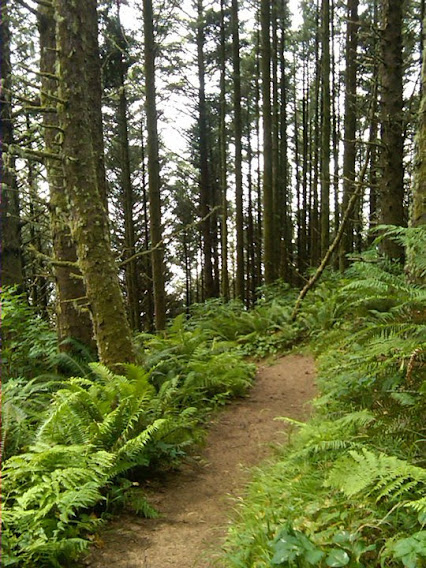 I remember taking this photo of the path in the woods. My friend, Linda and I were walking behind Haceta Head Lighthouse in Florene, OR. We were looking for the best path that would give us a good view of the back of the lighthouse with the ocean in the background. The first path, gave us only a partial glimpse of the top of the lighthouse. So we took another path and its reward was a magnificent view! It was exactly what I had hoped for!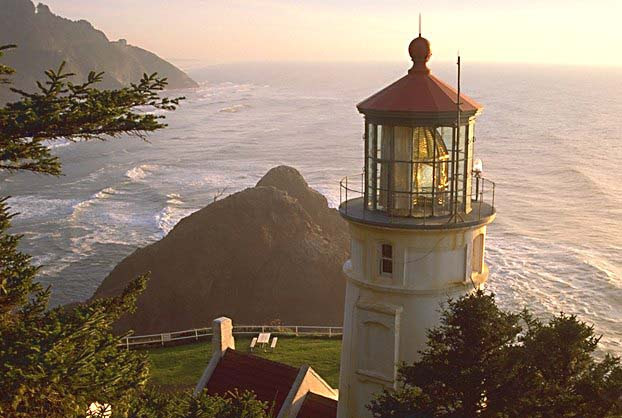 I wondered how one would know if they are on the right path when it comes to their own spiritual life. Will I go to heaven when I die or will I go to hell? Not everyone wonders this at one time or another. Some don't even believe there is a God. They will find out the truth once they die.
I was searching for a specific group of words in my e-Sword Bible software and found that this group appeared twice in Proverbs. This Proverb was so important that the Lord put it in His Word twice. Anything the Lord states more than once in the Bible should be noted and carefully heeded, don't you think? Why do you think God did that?
I can't speak for God because His thoughts are not mine (Is. 55:8-9).
But I can get a pretty good idea. I've always heard preaching on this verse in conjunction with salvation. Oh how true it is!! When I was a "good" catholic, I just knew I was in the right religion. Why did I know that? Because I was told so.. not because I had studied the Word of God to come to my own conclusion.
Notice how the verses state that this way of salvation seems right unto a man. Not "right unto the religious leaders" but unto the man himself. Every individual, every breathing soul that ever lived will have to make this choice, this decision, for himself. We cannot place the burden of blame on someone else for the choices we make. Why, then, do we think that we can leave the decision of salvation to someone else?
When I look back on the day I got saved, I remember a young woman who thought she was "OK" with God because I belonged to the biggest/richest "church and religion" in the world. After all, how could so many people be wrong?
Praise my wonderful Father in Heaven for pricking my heart through His Holy Spirit and showing me that nothing and no one could remove the burden of guilt from me but Jesus Christ.
No church, no priest, no pope can say that I have eternal salvation because I am catholic as the 1994 catechism clearly states on page 215:
#816 "The Second Vatican Council's Decree on Ecumenism explains: 'For it is through Christ's Catholic Church alone, which is the universal help toward salvation, that the fullness of the means of salvation can be obtained.'"
Why do I know that?
Yes, the catholics will refute this by saying that Jesus IS the way but THROUGH the catholic church. The Word of God says differently,
There is NO salvation in any other! None! The Word of God is clear. The Word of God is final. Jesus is the Word, according to
Therefore, Jesus' authority is final.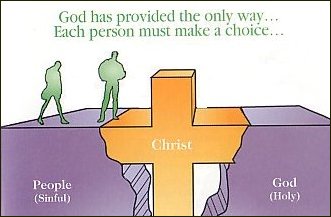 This way that I thought was the right way was leading me straight to hell. I wasn't even questioning it. I wasn't even concerned. My parish priest never once had me thinking about where I would spend eternity. NEVER! I sinned during the week and once a month I went to confession and confessed those sins. But I was never born again of the Spirit.
I thank God daily for sending someone to warn me that I was heading down this path that was leading me to the ways of death! Thank You, Lord!
Dear God…
I will never stop thanking You
Precious Saviour, Lord Divine
Your death was love in action
As You gave Your life for mine
Day 26 – The Proverbs Friend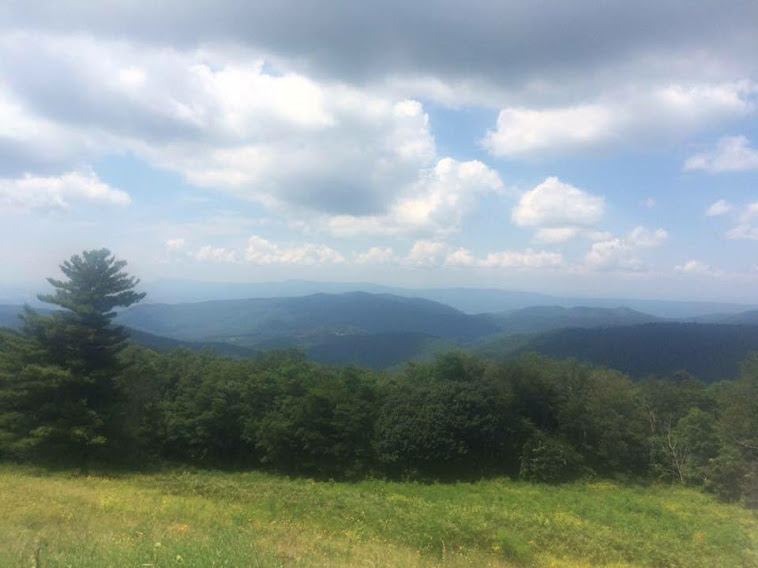 If you've never had a friend that has loved you unconditionally, you have missed out on a precious thing in life. Unconditional love is described as someone loving you no matter what you've done to them.
The perfect example of unconditional love is the love shown to us by Jesus Christ. Our sin is the reason He had to die on that cross… in fact, my sin is the reason He had to die on that cross! Yet, He loved me so much that He chose to leave His Heavenly home, come to this earth, and suffer a cruel death … just so I can go to Heaven! That's as unconditional as love gets, my friend!
As I reflect on this friend in Proverbs 27:9, I see a friend who provides hearty counsel. This friend loves so much that he sticks with a friend through everything. How can I tell? This friend is providing hearty (strong, sincere, warm) counsel. When was the last time you had a friend who loved you enough to give you strong advice? When was the last time you had a friend who loved you enough to show you in the Word where you were going wrong? Anyone can give you worldly advice and counsel. Anyone can give you their opinion. But a true friend will counsel you when it's not easy – when you've sinned. A true friend will point things out that will cause you to think. A true friend will show you that the path you're on is going to lead you to heartache, and possibly chastisement from the Lord.
Do you have such a friend? I do. In fact, my friend is the one who led me to the Lord over 26 years ago. She brings me to tears with laughter – but she also brings me to tears with conviction through the Word. Yes, my heart has to be tender and willing to be taught in order to receive the hard counsel she has to give me. However, how many people do you know in your own life who love you despite of what you are doing? How many people do you know in your own life who see the sin in you yet their main desire is to help you get right with God? That, dear Christian, is a true friend.
I thank God, daily, for my spiritual mother. Not only has she been faithful in her friendship, but she has shared the Word of God with me when it was not easy to receive. She did not compromise the Word just to keep our friendship. She has stood firm and prayed for me so that I would stand firm also. What a friend!
Are you such a friend? Do you offend others by what you say (your opinions) or are the words you give to your friend from God's Word? My friend's words were. I could never go back to her and say that what she told me was her opinion. In fact, quite the opposite – she quoted Scriptures and it is very hard to refute God. How could I be offended when it was His Word that was spoken to me?
We should strive to be this type of friend to those the Lord has placed in our path. If they are truly walking with the Lord, they will look at your counsel as sweet. As well, if the Lord has put someone in your life who has given you wise counsel, be sure to keep your heart soft and teachable so the Lord can bless you through that counsel.
Dear God…
Thank you for sending me
A friend whose love is strong
Leading me always to Your Word
And keeping me from wrong
Day 27 – Wandering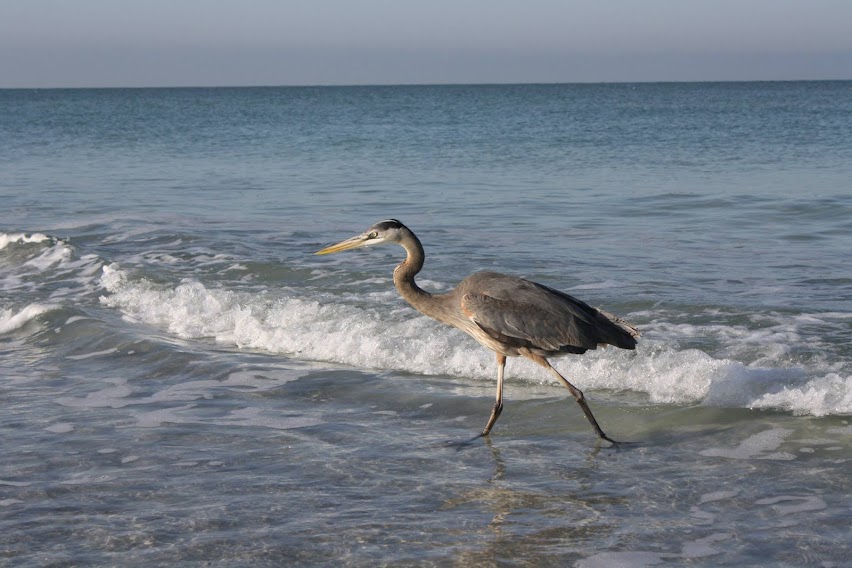 The chick thinks he can leave the nest for a moment to check out the world around him. Mother's not in sight, here's his big chance. He looks around – everything looks safe. He takes one small step outside the nest, pauses and looks around for predators. Still safe. So he takes a few more steps. Suddenly, a hawk swoops down from above and snatches him! The chick's adventure cost him his life.
I love that the Lord picked a bird to convey a message to us. God wants us to think of these illustrations as we read His Word. He put them in there for a reason. There is always a good lesson to be learned by an illustration. We see this evidence in the parables Christ shared with His disciples. We know that this bird had to be a chick because of the word wandereth. The adult bird does not wander because he is quite aware of the dangers lurking about. He has learned to be careful. The nest is his haven. Not only is it his resting place but it protects him.
The Lord warns us that it is just as bad for a man to wander from his place as well. What place could that be? Surely, God does not mean that we should not wander from our homes. We must go out to work, to church, and carry on with life. I believe the Lord is telling us not to wander from our place by His side. When we do, we subject ourselves to the predator of this world, the devil.
What can we find at His side? Well, Jesus is our Shepherd. He rules over the devil and all his fallen angels. They are afraid of Him.
Their knee shall bow to Him.
They have no control over us and our lives unless we allow it. What are some ways a Christian allows the devil to control us? By not reading our Bibles and feeding our spirits.
By not praying.
By allowing unconfessed sin in our lives.
By not being faithful in the things of God.
Each time we wander from our haven at the Saviour's side, we toy with temptation. Wandering away a little more allows temptation to turn to sin. It is our choice, my friend. We don't need to wander. But if we do, our Shepherd is so faithful that He even provides a way for us to come back.
Let's learn from this little bird.
Dear God…
May I learn from this little bird
That I must stay close by Your side
And leaving no room for the devil
So in Your Word I must abide
Day 28 – Pride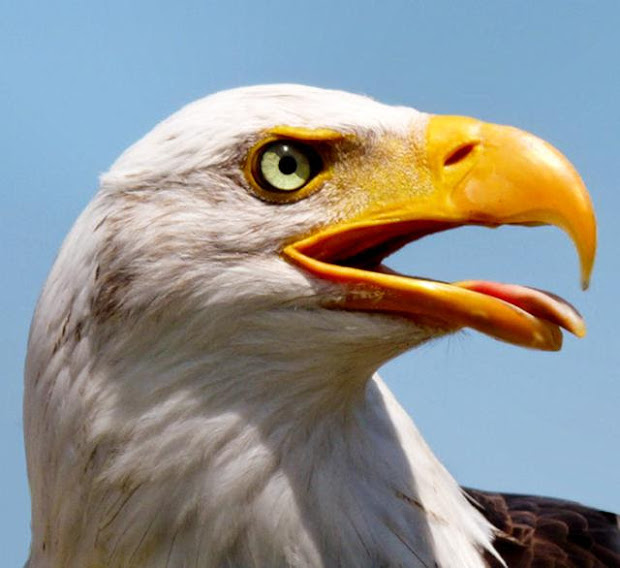 My husband and I went on vacation to the beautiful State of Alaska. We came upon a gentleman who as showing off this gorgeous eagle who was recovering from a wing injury. Once that wing healed, he was going to release this gorgeous bird! As we look at this eagle, doesn't it instill in you a sense of pride for your Country? This pride, however, is not the pride that we are covering today. Today's pride is the wrong kind – it is self reliant and boastful.
The proud heart thinks himself better than those around him. He does not see that this is sin. In fact, he does not even think he is sinning, but the Word says otherwise.
It is extremely difficult to witness to the proud of heart. They do not see their sin. As long as this person does not see his sin, he will not see that he needs a Saviour. We see this time and time again when we're out witnessing to people. "Well, I'm not that bad." One person even told me he never sinned! The sin of pride is what caused Lucifer to be cast out of Heaven. He thought himself to be like God (as good as, if not better).
Sadly, there are many believers today who also struggle with the sin of pride. Yes, they are saved but they grieve the Holy Spirit in their lives by refusing to see what they are doing as sin. This prideful believer causes strife, the Word says. God's Word says that He resists (stands against, according to Noah Webster's 1828 Dictionary) the proud but gives grace to the humble.
Why would a believer want God to stand against him? Would a son want his father and mother to stand against him? Of course not. This same son would want his father and mother to stand behind him and encourage him. This is exactly what happens when a believer struggles with the sin of pride: his Heavenly Father stands against him.
Oh that we would always keep our hearts soft enough that we hear that still small voice of the Holy Spirit when He tries to point sin out in our lives. When we do so, we grieve Him. I always thought that the word grieve here meant to make sad.
However, Noah Webster defines this word as:
4. To offend; to displease; to provoke.
When we grieve the Holy Spirit, we offend Him – we displease Him – we provoke Him to deal with us. The Holy Spirit is God. His goal for our lives is to conform us into the image of Jesus Christ and to mold us into vessels of honour. He is our Potter (Rom. 9:21).
When pride settles into the Christian's life, the Christian stops growing in Christ. How can I say that? The Spirit's job is to mold us to be Christ-like – there's no pride in Christ at all. He is the epitome of the word humility. Therefore, if the Christian battles this sin, he is not being Christ-like.
Dear God…
May my mind always be
Focused to be more like You
Help me to recognize my sin
And keep You always in my view
Day 29 – What is Your Tongue Worth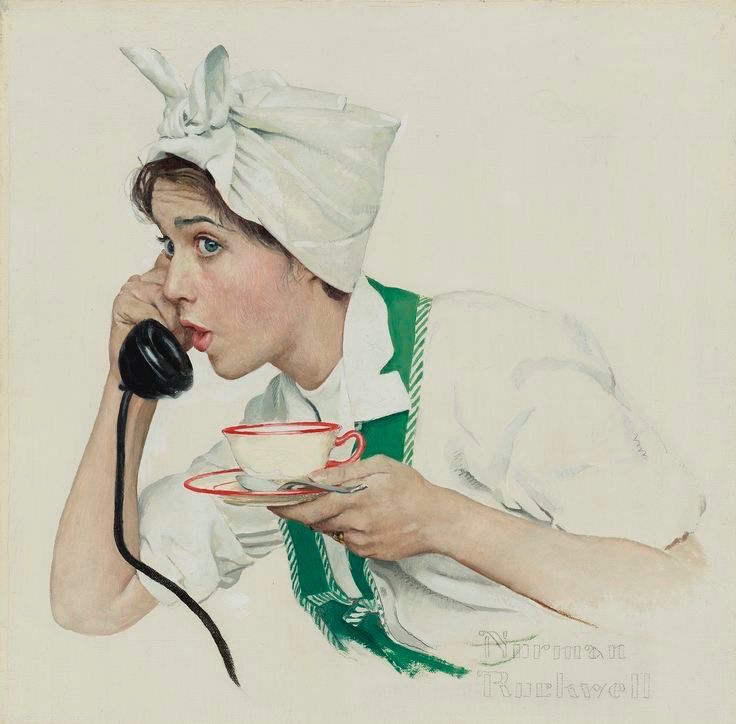 The tongue is such a small member according to the Apostle James.
It's amazing how such a small member can wreak so much havoc one moment and yet be sweet as honey the next. Should this be the normal way of life for a believer? Absolutely not! The believer who is being led by the Holy Spirit, producing the fruit of the Spirit, does not struggle with his tongue but has command over it. He has learned to control the sin of gossip.
The weak minded believer, however, does not share in this. Not only is this weak minded believer allowing the devil to control him, he does not have the sense to get into the Word and allow the Word to keep him from sin.
Instead, this weak minded believer relies on what is in his heart to guide him. If the heart is ruled by sin, it won't guide this person to anything but trouble.
How can a heart filled with gossip allow the tongue to speak gracious words? The weak minded believer thinks he can fool those in his church by pretending to be a good Christian but then gossip and strife come out of his mouth only to reveal his true colors. The Word says that this is wrong!
This gossip stirs up strife and sows discord. I've yet to meet a gossip who has not caused much problems. How can the church have a sweet spirit when there's a gossip in its midst? How can a church attract visitors when there's a gossip in its midst?
That gossip not only hurts people with his tongue, but he is also known as a sower of discord! If you want to see just how God feels about a gossip, a sower of discord, all you have to do is search for verses with the words "God, hate" and it will be an eye opener! God hates the sower of discord! It does not say He hates the sin – but he hates the one who sows discord. In fact, it is an abomination to Him.
A gossip is not only a liar but that gossip is also one that sows discord among the brethren (meaning in church).
James continues to say that the tongue is like a fire! Fire destroys and kills. This little member of the body can do so much destruction if it is allowed to continue. We cannot sweep a sower of discord's actions under the rug. It must be dealt with, swiftly, or the church body will be destroyed. What better testimony for the devil than to allow this sower in the church! This should not be so. What a sad day it is when families are destroyed by this person! This gossip and sower of discord is at war with everyone around him, except other gossips. Darkness fellowships with darkness. The words of his mouth were smoother than butter, but war was in his heart: his words were softer than oil, yet were they drawn swords. (Psa 55:21)
I have witnessed this gossip in action. I have witnessed this sower of discord in action. These "supposed" Christians have allowed the devil to rule in their lives. Yes, the devil can rule in a Christian's life. Even Jesus had to rebuke Peter and tell him that the devil was ruling. But he turned, and said unto Peter, Get thee behind me, Satan: thou art an offence unto me: for thou savourest not the things that be of God, but those that be of men. (Mat 16:23) Jesus was not saying that Peter was possessed by a devil. Jesus was stating that Peter was allowing the devil to rule in his life and Peter's words were evidence of it. Jesus did not mince words. He did not sweep Peter's conduct under the rug. Instead, Jesus brought it out and exposed it.
The words of a gossip are wicked, wicked, wicked. There is no life in them but only destruction. Guard your tongue, oh Christian. Be careful what you expose your heart to. What is in your heart will come out of your mouth.
No Word, you know much gossip and discord. Know the Word, you have no gossip and discord.
So, what is considered gossip? If you want to steer away from even the appearance of evil on this one, consider gossip as anything that is said about someone that is not gracious and kind. Many disguise their gossip with statements like, "Bless her heart, she just doesn't have enough money to buy a dress that would cover her whole body!" My friend, don't be fooled. You can only Febreeze a skunk so much and his scent will come right through it! Don't allow the devil rule over your mouth. Yes, I said "allow"! It is our choice to gossip. Recognize the sin of gossip … repent … confess it … seek forgivness from those you have hurt … forsake it. Then fill your heart with the precious Word and allow it to cleanse you, keep you clean, and prevent you from falling.
Dear God…
Let the words of my mouth,
and the meditation of my heart,
be acceptable in thy sight,
O LORD, my strength, and my redeemer.
(Psa 19:14)
Day 30 – Apples of Gold
Don't you love Solomon's style of writing? He had a way of painting a picture for you. Can you just picture in your mind's eye what apples of gold in pictures of silver look like? But do you really get the true meaning behind it? The whole point of this Proverb is to bring your attention to a word that is fitly spoken and its value. I see these as God's apples. These apples have much value in God's eyes. God looks upon the Christian who guards his tongue and makes sure that he always has the words of hope and kindness ready for all to hear.
But why would God pick the word apple? I believe in my heart that He is trying to point us to the fruit of the Spirit. Gold is a valuable and precious metal so this fruit of the Spirit is as valuable to the Christian as gold is to the unbeliever!
There are surely various scenarios in life but each requires that words be fitly spoken. The first scenario I think of is during an argument.
I'm sure you'll agree that this soft answer qualified as a word fitly spoken. Speaking kindness also qualifies in this category.
How about speaking the blessed Gospel to the lost? Oh, how fitly spoken are they?
But wherever you see something referencing what God loves, you don't have to go too far in your reading before you find what the world loves. The world's apples are quite the opposite. The wicked are known for their tongue.
Where do your words fit? Are they apples of gold or apples with worms? As disgusting as this picture looks, I'm sure our Heavenly Father looks upon His children's unfit words as such. Which would you rather be known for? Someone who spoke kind and uplifting words which the Lord considers as apples of gold? Or someone whose words are unkind, venomous, and filled with worms?
Dear God…
[To the chief Musician, even to Jeduthun, A Psalm of David.]
I said, I will take heed to my ways, that I sin not with my tongue:
I will keep my mouth with a bridle, while the wicked is before me.
(Psa 39:1)