For the Weary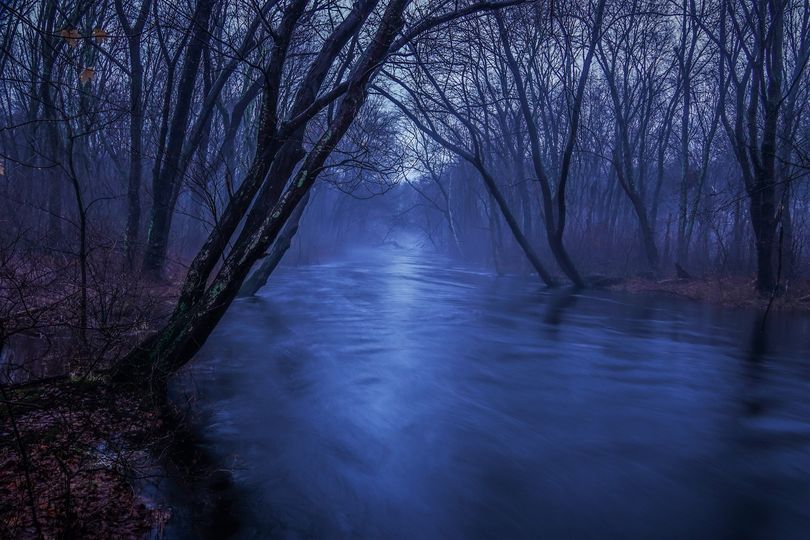 Do you find yourself in a dark place in your life? Christians are not exempt from illness or difficulties. This is a 28-day devotional written in 2008 and written for those who are weary of the Christian battle. Whether your weariness is due to chronic illness, spiritual battles, serving God, or even if you don't know God intimately. I pray this devotional series will be a blessing to you!
Day 1 – Medicine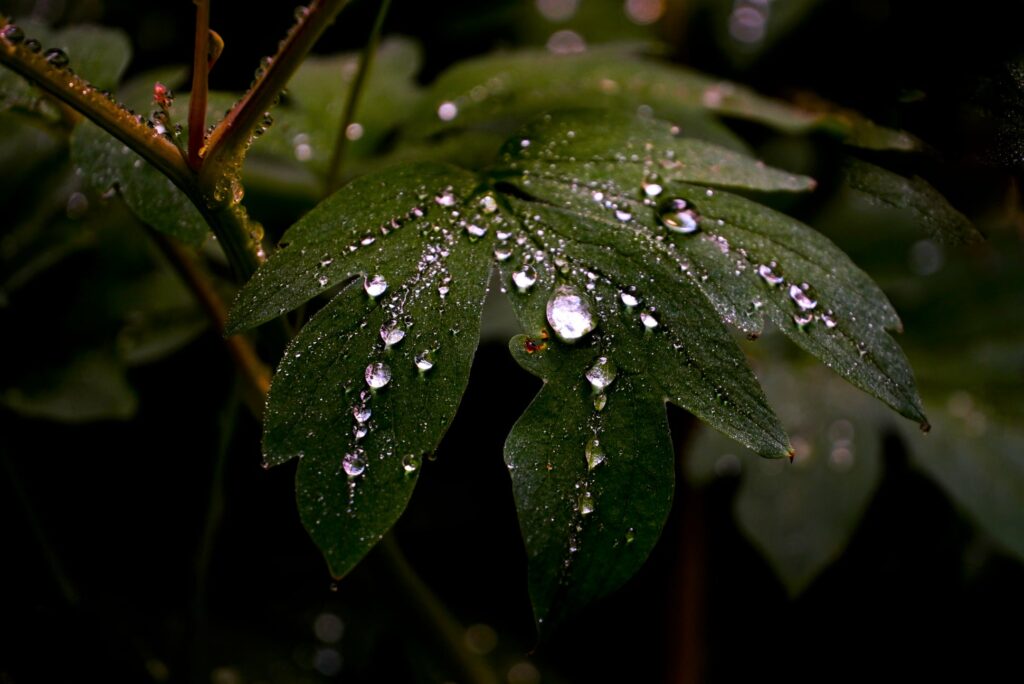 For this devotional series "For the Weary," I will be using pictures taken by Carol Meyers with her permission. She has traveled to some of the most beautiful places in the world and has captured so many pictures which depict peace and tranquility. Thank you, Carol, for allowing me this opportunity to use your work!
Finding Healing
Finding healing … we all are in need of some kind of healing, aren't we? Some of us have physical problems. Some have spiritual problems. Others have emotional problems. We live in an age where there is a doctor for every kind of problem known to man!
When it comes to the spiritual problems, however, Preachers are the ones we turn to. They find themselves counseling members for all sorts of spiritual problems. Healing cannot be found if the sick one does not apply the recommendation given to them. A doctor can prescribe a pill or recommend a surgery, but if the patient does not take the advice, he will not get better. It is the same with the spiritual help. The Pastor can recommend but he cannot force the Christian to read his Bible, etc.
Perfect Healing
God is perfect, however, and promises healing to those who seek Him. God's healing is not a "hope so" but a definite one! Does everyone who has physical problems get healed by God? No! Sometimes those with illness are more able to help others because they have the compassion to serve because of their illness. God does not promise to heal all physical problems, but he does promise to be there with you. He will also provide rest and healing to those who are spiritually sick and have become weary.
You can tell when you have come across a Christian stricken with a chronic illness and who has drawn close to God. This person does not have his eyes on his own pain and suffering, but has placed them on the needs of others. You can also tell a Christian who has not been drawing close to God during his trial.
You have been around people like this, haven't you? I have and it is not encouraging to say the least! The person who does not seek healing in God's Word becomes so bitter that the only thing that comes out of their mouth is complaining.
The Remedy
(1) Matthew 11:29 says to take Christ's yoke upon us and learn of Him. If you picture a yoke in your mind's eye, you will see it has two openings – for two oxen heads. Place yourself in one opening and look to the other – it is there that Christ has promised to be – right along side of you so that your burden, whatever that may be, is lighter. You are not carrying it alone in your spiritual battle! You are not alone in your physical battle! You are not alone in your emotional battle! My friend, the King of kings and Lord of lords is in the other opening of your yoke! Woah! That packs a whallop, doesn't it? Half of our battle is realizing that we are not alone and that someone cares about us.
(2) Secondly, Christ says in verse 29 to learn of Him and you will find rest. Being in the Word of God will cleanse you and, thus, bring spiritual and emotional healing.
The chronically ill Christian can avoid bitterness by being in the Word. It is there he will learn what Christ would have him to learn. Jesus brings healing with each word. But you must read it to glean. It's like the old saying, "You can lead a horse to water but you can't make him drink." The answers to your problems may not be the answers you were looking for but they will always be what the Lord says is best for your life. Furthermore, your problem may not go away but your attitude about it will have changed.
Jesus has the medicine for us for every area of our lives. He may not choose to heal your physical problems but He has exactly what you need, when you need it, for your spiritual life. Rather than wallow in self pity and be miserable and bitter, lean on Christ who is helping you to carry the weight of illness in your yoke. It is the physically sick Christian who needs to be careful so he does not get to the point of weariness. The sick Christian needs to be in his Bible more because he will find himself growing weary. He will find himself getting discouraged. Jesus said to learn of Him – He will teach you how to remove this burden and rest in His care.
Discipline yourself from dwelling on your illness. Instead, place your eyes on someone else. It is when we are busy helping others that we are able to keep our eyes off the pain in our bodies. When you take your eyes off others, you will soon find yourself hurting more and becoming bitter.
Learn from Christ and find rest!
Day 2 – Looking
It is when we look at our own circumstances that we become dissatisfied and we then begin to covet. We become jealous of others who are not stricken with the illness that we have. We hear ourselves saying, "Others cannot know what I am going through because they do not have the problems that I have." The moment we take our eyes off the Lord and place them on our problems, we will grow weary.
Did you notice the reference to the "lust of the eyes"? You may wonder what this has to do with the topic of growing weary. When we begin to look at what we feel is wrong in our lives, it is very easy to become covetous. Ole slew foot will be sure to kick you when you're down, my friend! He will make sure that the grass you are looking at on the other side of that fence will appear to be a whole lot greener than your own! You will become resentful of your lot in life and you will desire what others have. You may not covet their belongings, but you will resent your own life for not being like theirs – what appears to be care free.
"Why do I have to be the one who is sick when Jean Jones seems to have everything in life?" This statement is a direct result of the lust of the eyes. This person would not notice that Jean seems to have everything in life if she had not looked at her own circumstances and compared them with Jean's.
Changing Our View
It is critical that we change how we view our circumstances. God's Word teaches us how to do this. Use your eyes to focus on someone else's needs rather than your own. Allow God to let you be a blessing to someone else. God can see when a need must be met and if you allow Him, He will use you to meet a need. Have you heard the statement, "God wants you to be Jesus with skin on"? We have the Holy Spirit residing within us and His goal is to mold us into the image of Jesus Christ. Allow the Holy Spirit to use you – each time you do, you become more and more like Christ. When we yield ourselves to the Spirit's will, God is glorified.
God would be glorified if He healed you right now or took away whatever trial you are experiencing. However, God may receive more glory by allowing you to go through the trial to help others.
So, where should you start? Look within your own church family. Look for those who are lonely or hurting. Often times they are the ones who are quiet and probably do not get the opportunity to fellowship with others very much. They are sadly left out for one reason or another.
Our church has a membership directory and it is a good place to start. Take your church's directory and write little facts you know beside each member. For example: Jane Smith has chemo from June through August; John Green is a recent widower and has no family living nearby; Mary is caring for her invalid mother; Susie's husband is not saved and she does not get much Christian fellowship with other ladies, etc. If you personally do not know what the needs are, call your Pastor or the church secretary. They are usually the first to know when a need has arisen in the church. You can also glean from the weekly prayer bulletin.
Everyone has a need in their lives, my friend. Everyone! Use your eyes to see what these needs are and then focus your efforts on meeting those needs using the talents God has given to you.
Use Your Talents
Every one of us has a talent given by God above. You may not view your abilities as a talent given from God but they truly are. As each part of our body is needed to make a fully-functional human body, so is each talent and ability given to make Christ's fully-functional precious church! We can't all be good cooks because we also need someone to work on the Pastor's computer when it goes down.
Are you a good cook? Make some extra food at your next meal for someone who could use a "touch" from the Lord. Notice I said, "from the Lord"? Your talents are to be used for the glory of God, not yours. Be that "Jesus with skin on" and let the Lord meet their need through you. When you are a humble and willing servant, you accomplish the Master's tasks no matter if you receive a thank you or not. Your joy will come from being willing to be used of God.
If you cannot deliver the meal yourself, ask someone else in your church if they would like to do so. Some people don't like to cook but they don't mind delivering a meal to someone in need. God will put the two of you together and you'll make a good team. Working together strives to make your church family a well rounded, fully-functional family. Each one using his/her talent for the Lord! Maybe someone else likes to make cards and has one that could be included with the meal. As well, maybe someone else has a beautiful flower garden and would like to include a bouquet of flowers. Do you see how God can be glorified through your abilities? The meal deliverer can also keep an eye open for things that may need to be done in the dear Saint's home. For example, as she sits and chats for a bit, she can see if housework is needed. When can let the church secretary know this and the house cleaning can be assigned to ladies who love to do this. Or if a shutter is falling off a window, or any other fix-it project, etc. She can call the Pastor and let him know so he can assign it to one of his men.
Maybe you are home bound yourself but want to help others? Pick up the phone and call someone in need of an encouraging word. You would be amazed how much of a blessing it is for a dear bed ridden Saint to receive a call just because someone cared about them! Even if it is just to say that the Lord had laid them on your heart and you wanted to say, "Hi."
Do you like to write? Send a card or just a short note. I have found that God will usually cause someone's name in my church directory to "pop out" at me. This person will come up to me later and tell me that my note was exactly what they needed that day. Although I feel great that my card was appreciated, I feel wonderful that the Lord met the need of that dear Saint.
Can you spare a few hours to do someone's grocery shopping who is home bound? Do you like to clean? How about offering to clean a new Momma's house because her hands are full with a colicky baby. Do you love to play the piano? Go to a nursing home and play for the elderly. When my husband was in the hospital for his cancer surgery, a dear lady would go up and down the hallways playing her harp! You could hear sound as she rounded the corner and the melodies of the harp calmed the heart! Now here is a lady who was using her talent to be a blessing to those who are bed ridden. Was she a Christian? I don't know. But what a blessing she was to this lady as I sat there watching my beloved sleeping. It was as if the Lord was reaching out to me and calming my weary spirit!
What do you do best? What gifts has God given to you? The possibilities are endless! Everyone has a talent that God has blessed them with. Use your talent for the glory of God!
Results
When we are yielded to the Holy Spirit's guidance, He is busy at work in the lives of others at the same time that He is directing us. He will use us to minister to those in need. So let's be diligent. When we are serving God in this capacity, He will bless us and will help us not to grow weary in our Christian walk. It will amaze you how much your outlook on your own circumstances will change for the good even though your own trials have not improved!
I pray that today's devotional has been a blessing to you. I have often felt as though God couldn't use me. My abilities are writing and being an encourager – whether that is here on this blog or in a note card or phone call, I can use them. This allows the God of Glory to reveal Himself to those in need!
Won't you be yielded today? It is wonderful to know that you are needed by God. It is wonderful to know that despite your physical impairments, you can still be used to encourage the life of another! My spiritual mother has fibromyalgia. Despite the excruciating pain that she suffers 24/7, she ministers to the lost by sending out devotionals, tracts, Bibles, etc. She ministers to the sick by sending care packages with music, literature, etc. This is her ministry despite her circumstances. She may not see reward this side of Heaven, but once she goes home to be with the Lord, she will meet all those Saints whose lives she has touched.
Let God use you, my friend. Do not be weary in well doing! Continue for the cause of Christ. Look at what He suffered through yet He continued. He knew what He would have to go through, yet He continued. Press on for the glory of God! God will combine your abilities with those in your church family and together He will use your talents for His ultimate glory!
Day 3 – Burnout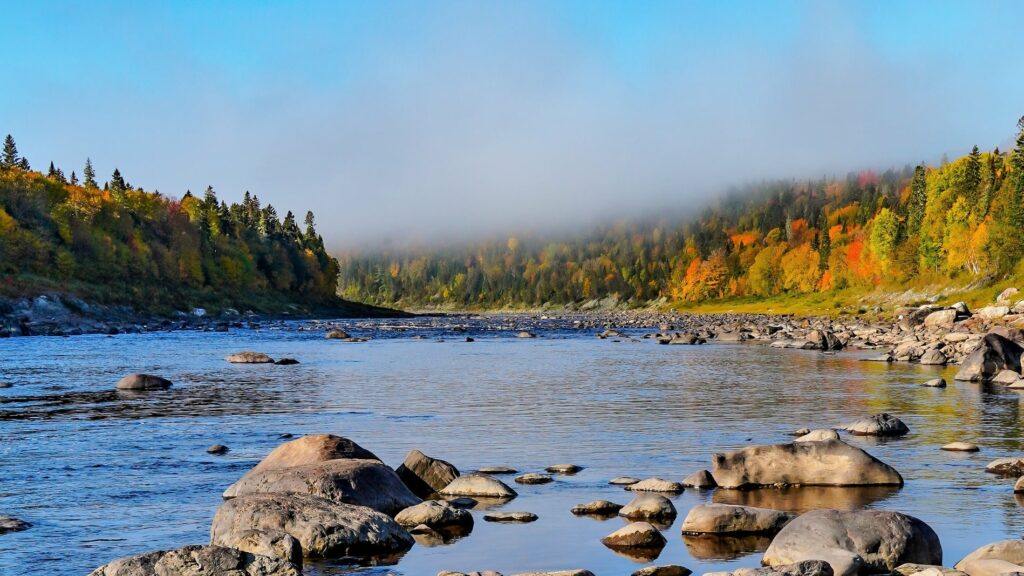 Do you find yourself feeling as though all the work you are doing for the Lord just does not seem appreciated – or even of benefit? You strive to help others but they just ignore your help. People take advantage of you and you feel used. You seem to have reached your limit and you are weary of well doing. You are not alone, dear Christian. We all reach that point at some time or another. It is important that you recognize the signs and nip them in the bud before the weariness overtakes you.
Noah Webster defines weary as:
WEARY, a.

Having the strength much exhausted by toil or violent exertion; tired; fatigued. [It should be observed however that this word expresses less than tired, particularly when applied to a beast; as a tired horse. It is followed by of, before the cause of fatigue; as, to be weary of marching; to be weary of reaping; to be weary of study.]

Having the patience exhausted, or the mind yielding to discouragement. He was weary of asking for redress.

Causing weariness; tiresome; as a weary way; a weary life.
If you were sick, you would take a day off from work and rest, wouldn't you? Weariness can "snow ball" if it is not dealt with right away. It is at this time that we must break away from the hustle and bustle of this world and find a quiet place with the Lord. We need to refuel ourselves and get ourselves back on track.
Rewards
I don't know about you, but I feel most rewarded when I know that God is using me. I may not see the fruit of my labor but the Holy Spirit lets me know through His Word or His still small voice that I am being used to help someone else.
Remedy
So what's the remedy? Take a personal day off work and get away to a quiet place that you absolutely love. If you can't afford an entire day, then purpose in your heart to get up early and take a few extra hours alone with God! Don't just go into your study or bedroom. Get away from your familiar surroundings. A botanical gardens is always nice – or the woods – or a pond or lake where the ducks are swimming – or even at the top of a mountain where the vista takes your breath away! Take your Bible with you and have a "sit down" with God. It should be different from your usual prayer time and devotional time with Him. It should be special – just as special as the dates with your spouse!
Just as our cars need maintenance and fuel regularly, so do we! Daily Bible reading is good but this kind of "sit down" with the Lord is needful at times. It is especially needful if you are in full-time ministry and are on the go all the time. Those in full-time ministry are always so busy working for the Lord that everyone thinks they should always be on a "spiritual high" for their well doing. But that is not the case. Those are the people who get weary and must make time with their God and have a spiritual retreat regularly.
Retreats in the Word
Spiritual retreats seemed to be the center of David's life, in my opinion. He knew where to get his encouragement, didn't he? Psalms is filled with beautiful verses depicting David's needs being met because he sought his God!
David took the time to meditate in God's Word. Sometimes an outside stimulous can enhance our meditation time. For me, it is a quiet place in the woods! I hear the crickets and birds – the sound of a babbling brook – the breeze blowing through the trees and hearing the leaves rustle. All these things draw me closer to my Creator!
My friend, you are not alone in your work for the Master! He will be coming soon and our work here will be finished. Don't grow weary. Encourage your spirit in the Word and keep on keepin' on!
Day 4 – We're Not Alone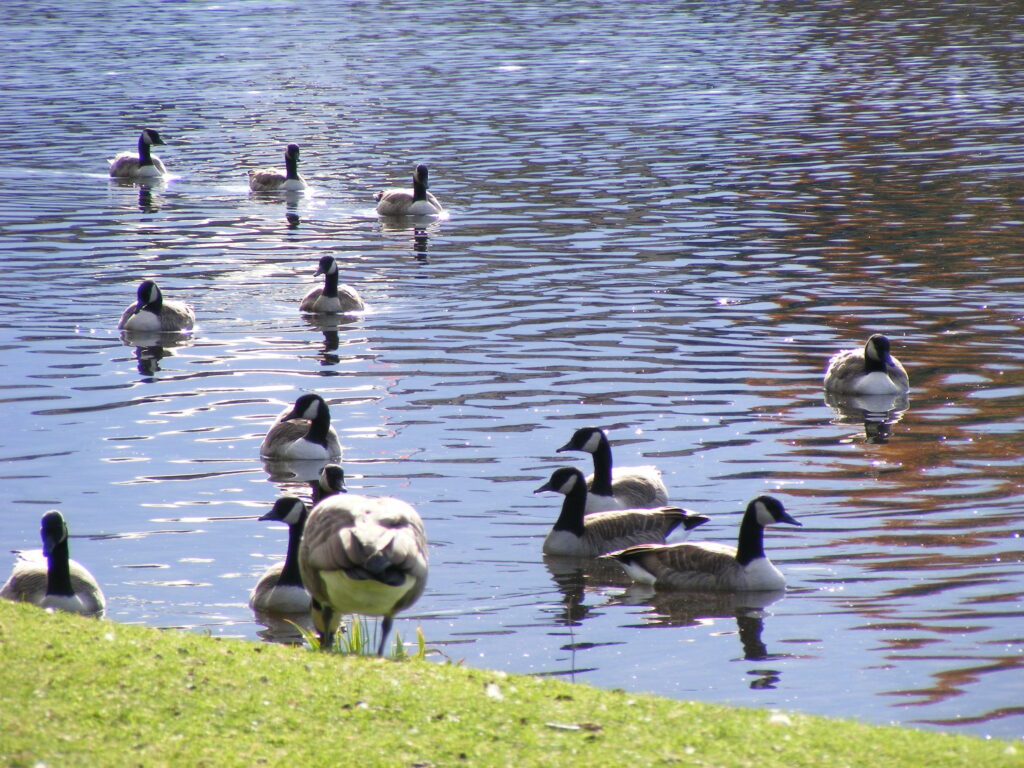 Weariness can rear its ugly head in different forms. Sometimes we feel as though not a soul cares about what we are going through. At times, we feel as though we are totally alone, even though we have family and friends all around us!
Since the Holy Spirit resides within the born-again believer, then we are never alone!
Verses to Encourage
These verses totally blessed me! They are necter for the weary!
Wallowing in the Slough of Despond
Granted, you may not be feeling afraid. But weariness can bring about fear if you allow it to progress. When we wallow in the Slough of Despond, we allow ole slew foot an opportunity to discourage us further. Don't let your thoughts wander where the devil would have you. Instead, encourage your spirit in the Word and know that God sees you, He knows your needs, He has called you by name and has promised to guide you with His eye!
Day 5 – What's Our Call?
Great Story
One night at a small church in Atlanta, Georgia, a man shared how he had become a Christian while in Sydney, Australia.
"I was at the street corner in Kings Cross," the man began, "when I felt a tug on my sleeve. Turning, I found myself face to face with a street bum. Before I could say anything, the man simply asked me, 'Mister, if you were to die tonight, where would you spend eternity?'" "That question troubled me over the next three weeks," the man continued. "I had to find an answer, and I ended up giving my life to Christ."
The pastor of the Atlanta church was amazed that a man on a street corner could have such an impact. But imagine his amazement when, three years later, another man came to his church and gave an almost identical testimony. He, too, had been at Kings Cross in Sydney when a derelict had pulled on his sleeve and then asked him, "If you were to die tonight, where would you spend eternity?" This second man, also haunted by the street bum's question, eventually sought and found an answer in Jesus.
Shortly after hearing the second testimony, the pastor of that small church in Atlanta had to be in Sydney for a missions conference. On one of his nights off, he went to Kings Cross to see if he could find the man who had been mentioned at his church by two different people. Pausing on a street corner to look for someone like the street bum he'd heard about, he felt a tug at his jacket. He turned, and before the poor old man could say anything, the pastor blurted out, "I know what you're going to ask me! You're going to ask me if I were to die tonight, where would I spend eternity?"
The man was stunned. "How did you know that?" he inquired. The pastor told him the whole story. When he finished, the man started to cry. "Mister," he said, "10 years ago I gave my life to Jesus, and I wanted to do something for Him. But a man like me can't do much of anything. So I decided I would just hang out on this corner and ask people that simple question. I've been doing that for years, mister, but tonight is the first time Ever that I knew it did anybody any good."
God calls us not to be successful, but to be faithful in following where He leads. We need to obey God even when we can't see whether it does any good or makes a difference in someone else's life. I encourage you to stay faithful to the Lord even when things don't make sense and be sensitive to that still small voice because that is the Lord leading you to where He wants you to be. (1 Kings 19:11-12)
~Author Unknown~
Don't Quit
No matter what you are doing for the Lord, don't quit! You may not see the results this side of Heaven, but one day you will!
Day 6 – We Have a Big God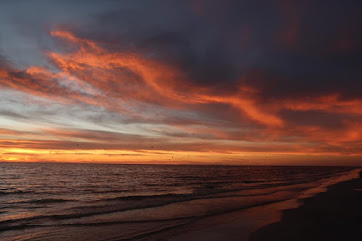 Weariness comes when we take our eyes of our true mission in life – our true goal – and place them on the world's circumstances. You have to admit this is true! Any time that I find that I just can't go on one more minute, one more step, it is because I have looked at my life and I am dissatisfied.
Dissatisfaction is probably one of the primary reasons we get discouraged and weary. We think to ourselves, "What if…" and then off we go into the fields of dissatisfaction. This story really hit the nail on the head and I hope it is a blessing to you!
Great Story
Two men went fishing. One man was an experienced fisherman, the other wasn't. Every time the experienced fisherman caught a big fish, he put it in his ice chest to keep it fresh. Whenever the inexperienced fisherman caught a big fish, he threw it back.
The experienced fisherman watched this go on all day and finally got tired of seeing this man waste good fish.
"Why do you keep throwing back all the big fish you catch?" he asked.
The inexperienced fisherman replied, "I only have a small frying pan."
Sometimes, like that fisherman, we throw back the big plans, the big dreams, the big jobs and the big opportunities that God gives us. Our faith is too small. We laugh at that fisherman who didn't figure out that all he needed was a bigger frying pan; yet how ready are we to increase the size of our faith?
Whether it's a problem or a possibility, God will never give you anything bigger than you can handle. That means we can confidently walk into anything God brings our way.
You can do all things through Christ (Philippians 4:13). Nothing is too big for God.
Stop telling God you've got big problems. Tell your problems that you've got a big God!
~Author Unknown~
Training Our Thought Life
Train your thought life to meditate on God's abilities, not yours! After all, He is the one that knows all things. He is the God of Glory, the Creator and Mighty King! Can He not take care of every detail in your life? Do you think He doesn't know how weary you are? Look toward the mark and press forward, my friend! One day, you too will hear:
Day 7 – In the Right Hand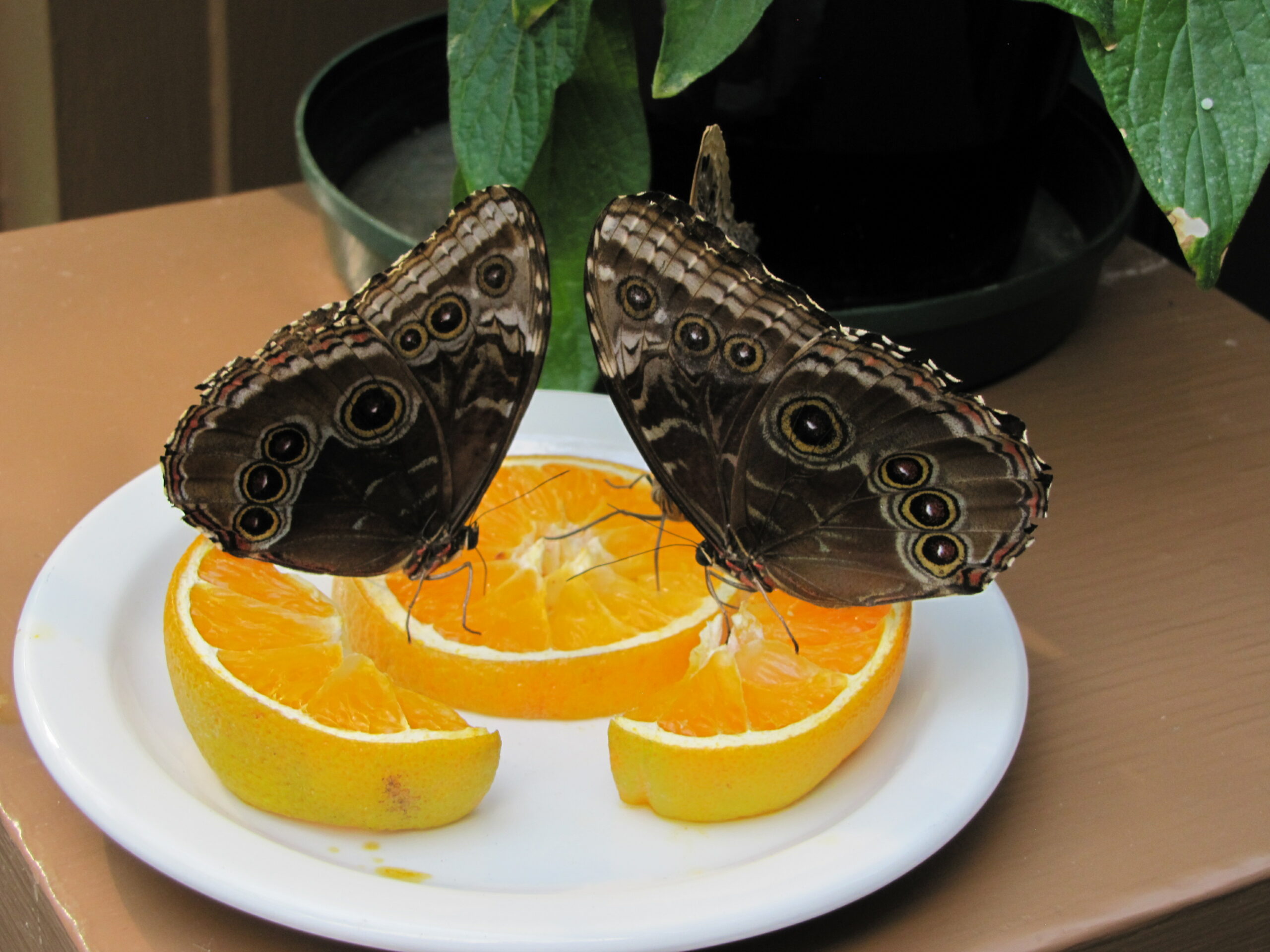 Do you feel as though your work for Christ has reached a point where your "light" has been reduced in your Christian walk? Maybe you were once active in your Church. Maybe you were involved in several ministries. However, your fervent work took its toll and you feel you've burned out. You figured that by reducing your "busy-ness" for God, your zeal would return. Ole slew foot would have you think this way. If he can deter you from doing the Lord's work, he will have won.
Our Light
Your light may seem "smaller" to you, but just how much light can light up a dark room? My husband and I once stayed overnight at a cabin in the Blue Ridge Mountains. It was so dark there, it was almost suffocating! We were laying in bed commenting on the oppressing darkness. John pressed a button on his watch to check what time it was and the background light lit up the entire room in a beautifully gentle blue light!
Even if you are feeling at your weakest and you are totally "spent," it is not your light but God's light that shines in the darkness. God can still use you – God wants to use you! Don't grow weary in well doing. You are able to touch the lives of countless people who are in the same boat you are! Only you are able to touch certain people. Only you are able to influence a certain person. A light in the right hands can be used mightily by the Lord.
This story was such a blessing to me and it went right along with my thoughts today! I hope you enjoy it!
Great Story
A man holding a candle was climbing the stairs of a lighthouse. On his way up to the top, the candle asked the man, "Where are we going?"
"We're going to the top of this lighthouse to give signals to the big ships on the ocean," the man answered.
"What? How could it be possible for me with my small light to give signals to those big ships?"
"They will never be able to see my light", replied the candle weakly.
"That's your part. If your light is small, let it be. All you have to do is keep burning and leave the rest to me", said the man.
A little later, they arrived at the top of the lighthouse where there was a big lamp with a loop behind it. The man lit the lamp with the light of the candle and instantly, the place shone so brightly that the ships on the ocean could see its light.
~Author Unknown~
Our Nothing Can Become "Something"
Be the small candle and allow the Lord to use you to do His work – He will use your "nothing" to accomplish "something"!
Day 8 – The Train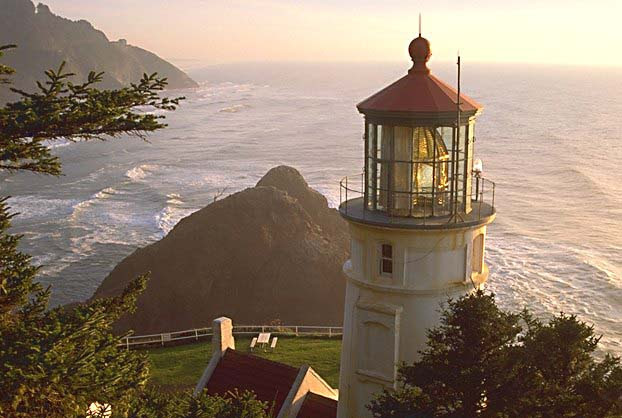 The Christian has the wonderful privilege of always being able to see the blessed "light at the end of the tunnel" because we know the One who sees everything. However, a weary Christian becomes entangled with the cares of this world and his vision becomes cloudy.
A Bird's Eye View
Imagine having a bird's eye view of a 100-car train. The bird can see the engine and the bird can also look further down to see the caboose. From this vantage point, the bird can see any trouble up ahead.
Now if you were riding in one of the cars and you were looking out the window, would you be able to see several cars forward? Would you be able to see what is happening several cars behind you? No, you could only see what is closest to you.
I believe our lives are quite similar to a train. We tend to remember what has happened to us recently but fail to remember how the Lord has helped us a few years ago when things were pretty rough. We also cannot see what lies ahead because no man knows the future, of course. However, my friend, our Creator can see the entire 100-car train just as He sees your entire life. He not only sees the engine or the caboose, but He sees every single car in between. Each car carries its own treasure – each car carries its own burden – each car carries its own set of problems. The Lord sees them all!
Beginning to the End
Furthermore, the fact that our Shepherd sees each car and what it has in store for us, He knows exactly what we need along the way. No matter how fast or slow our train is moving, the Lord is there along the way, ready to give us the right measure of grace we need to make it through. There is nothing in those cars so frightful that He is not aware of it. There is nothing in those cars so burdensome that He will not sustain you. There is nothing so tempting in those cars that He will not provide a way of escape.
Therefore, don't be weary in well doing. Don't worry about whether or not your work for the Lord will amount to your expectations or not. There is no need because He knows what is in store for you around the bend. The Lord sees the big picture (the whole train) and knows the outcome. He stands ready to provide you with exactly what you need at the time you need it.
Continue!
Christ wants us to continue with our spiritual walk – reading, praying, seeking after His will, doing His work, being a blessing to others – and leave the conducting to Him. He is our Great Train Conductor and He never sleeps 🙂
Day 9 – What is there to fear?
As you read this verse, notice there are certain words that pop out:
The Blessed Gift
The born-again Christian has received the most blessed gift – eternal life in Heaven with the Lord Jesus Christ. The penalty that we deserved was taken upon the Lord Himself and we are no longer under the bondage of sin! That alone should be enough to cause the Christian to rejoice.
However, the Lord tells us that we also can trust in Him to be with us during those difficult times. God never sleeps so He is always watchful of what happens to us.
Divine Protection
We have no need to be afraid of anything in our lives because the God who loves us and never sleeps is watching … waiting … diligently protecting us. Therefore, we can rest in His care! We can be assured that the problems of the day will be handled by the Master and we can enjoy peaceful rest. In fact, this verse says our sleep will be sweet.
Immeasurable Strength
God's strength cannot be measured – after all, He is not a man! What better arms to rest in than those of the Lord's?
Serving the Lord and resting in His care will put a song in your heart!
Day 10 – Who did hinder you?
This picture shows an easy way to get to the lighthouse. One could get across without the bridge, however, it would be a hard trip. Paul was a Christian that did not take the easy road. His life was a depiction of a difficult path. However, he never swayed. There is no account in history that I have read that shows Paul swayed from the truth. Peter swayed at the beginning but not Paul.
Are you weary my friend? Are you tired of the constant spiritual battle that you are fighting? I'm sure if anyone could be weary of the battle it was the Apostle Paul. However, not once do we read about him complaining or slipping. His letter to the Galatians shows him exhorting the brethren for having started out as strong Christians but were not continuing in the faith. Why? Because they stopped obeying the truth. They were listening to false teachings and it was beginning to corrupt them. He emphasized that these teachings did not come from the Holy Spirit (verse 8 ).
Have you ever noticed how bread is made? There is a great object lesson in the process. Without yeast, the dough will not rise. Paul said that a little yeast causes the whole lump of bread to rise, not just a portion of it. He wanted the Galatians to know that when false teaching sets into one believer's life, he not only corrupts himself but he corrupts the church of which he is a member. False doctrine sets in and then the church body will eventually follow. Dough does not rise immediately once yeast is added. If you notice, it rises slowly. It also needs to be in the right environment – warm temperature and covered. Satan is the father of lies. He is a master deceiver. He will cause compromise to creep into a church using those who are not faithful in the Word or those who are tired of fighting.
Be careful, dear Christian. If you are weary of this battle, do not let your guard down. This is the perfect environment for compromise. There are other believers out there that need you to stand firm in the faith. Be like Paul – do not let Satan have the victory. Instead, run the race to the finish – staying strong in the Word – strong in the faith!
If someone were to write a book about your spiritual walk on this earth after you die, would it be similar to the legacy that Paul left behind? Don't be weary, my friend. Three times we are told in the New Testament to be strong:
Paul told us to be strong in the faith, strong in the Lord and strong in the grace that is in Christ. This is what sustained Paul. Let it sustain you, dear Christian!
Day 11 – Is Your Hut Burning?
The only survivor of a shipwreck was washed up on a small, uninhabited island. He prayed feverishly for God to rescue him, and every day he scanned the horizon for help, but none seemed forthcoming. Exhausted, he eventually managed to build a little hut out of driftwood to protect him from the elements, and to store his few possessions.
But then one day, after scavenging for food, he arrived home to find his little hut in flames, the smoke rolling up to the sky. The worst had happened. Everything was lost. He was stunned with grief and anger.
"God, how could you do this to me!" he cried.
Early the next day, however, he was awakened by the sound of a ship that was approaching the island. It had come to rescue him.
How did you know I was here?" asked the weary man of his rescuers.
"We saw your smoke signal," they replied.
It is easy to get discouraged when things are going bad. But we shouldn't lose heart, because God is at work in our lives, even in the midst of pain and suffering.
Remember, next time your little hut is burning to the ground, it just may be a smoke signal that summons the grace of God.
For all the negative things we have to say to ourselves, God has a positive answer for it.
You say: It's impossible
God says: All thing are possible (Luke 18:27)
You say: I'm too tired
God says: I will give you rest (Matthew 11:28-20)
You say: Nobody really loves me
God says: I love you (John 3:16 & John 13:34)
You say: I can't go on
God says: My grace is sufficient (IICor.12:9 & Psalm 91:15)
You say: I can't figure things out
God says: I will direct your steps (Proverbs 3:5-6)
You say: I can't do it
God says: You can do all things (Phil 4:13)
You say: I'm not able
God says: I am able (IICor.9:8 )
You say : It's not worth it
God says: It will be worth it (Romans 8:28 )
You say: I can't forgive myself
God says: I forgive you (I John 1:9 & Romans 8:1)
You say: I can't manage
God says: I will supply all your needs (Phil 4:19)
You say: I'm afraid
God says: I have not given you a spirit of fear (II Tim. 1:7)
You say: I'm always worried and frustrated
God says: Cast all your cares on ME (I Peter 5:7)
You say: I don't have enough faith
God says: I've given everyone a measure of faith (Romans 12:3)
You say: I'm not smart enough
God says: I give you wisdom (I Cor 1:30)
You say: I feel all alone
God says: I will never leave you or forsake you (Heb.13:5)
~Author Unknown~
Day 12 – God hears you
This verse encourages the believer that despite our weariness, we can know that when we cry out to the Lord, He will hear us!
The Christian is not alone, even in the darkest of situations.
No matter how discouraged or weary we get, the Lord is always there – He knows what we are going through – He promises to hear our cries and provide us with exactly what we need to make it through our trial. He will lift us up in times when we are overwhelmed by life. At times He even carries us through.
Some of you are battling cancer; some are battling chronic illnesses; and others are battling broken homes. You are not alone! Do not be weary. Know that your Heavenly Father will never leave you.
I am always encouraged when I know that I am not alone and that there is someone to share my burden with. The Lord desires to carry our burdens for us – He desires that we turn to Him when we are at the end of our rope.
Our Lord and Saviour promises us rest from our burdens and cares. Christian, turn to the only One who can truly help you when you are weary. Don't give in to Satan's attempts to drag you down. Don't give in to his lies that God does not hear you.
Day 13 – The Call of the Barnyard
One day, Wally, one of the wild ducks in the formation, spotted something on the ground that caught his eye. It was a barnyard with a flock of tame ducks who lived on the farm. They were waddling around on the ground, quacking merrily and eating corn that was thrown on the ground for them every day. Wally liked what he saw. "It sure would be nice to have some of that corn," he thought to himself. "And all this flying is very tiring. I'd like to just waddle around for a while."
So after thinking it over a while, Wally left the formation of wild ducks, made a sharp dive to the left, and headed for the barnyard. He landed among the tame ducks, and began to waddle around and quack merrily. He also started eating corn. The formation of wild ducks continued their journey south, but Wally didn't care. "I'll rejoin them when they come back north in a few months," he said to himself.
Several months went by and sure enough, Wally looked up and spotted the flock of wild ducks in formation, heading north. They looked beautiful up there. And Wally was tired of the barnyard. It was muddy and everywhere he waddled, nothing but duck doo. "It's time to leave," said Wally.
So Wally flapped his wings furiously and tried to get airborne. But he had gained some weight from all his corn-eating, and he hadn't exercised his wings much either. He finally got off the ground, but he was flying too low and slammed into the side of the barn. He fell to the ground with a thud and said to himself, "Oh, well, I'll just wait until they fly south in a few months. Then I'll rejoin them and become a wild duck again."
But when the flock flew overhead once more, Wally again tried to lift himself out of the barnyard. He simply didn't have the strength. Every winter and every spring, he saw his wild duck friends flying overhead, and they would call out to him. But his attempts to leave were all in vain.
Eventually Wally no longer paid any attention to the wild ducks flying overhead. He hardly even noticed them. He had, after all, become a barnyard duck.
Sometimes we get tired of being wild ducks-followers of Jesus Christ. It's not always easy to be obedient to God and to discipline ourselves to hang in there for the long haul. When we are feeling that way, that's when Satan tempts us to "fall out of formation" and to join the barnyard ducks – the world.
But look what happened to Wally. He thought he would just "check it out" for awhile and then leave when he wanted to. But he couldn't do it. Sin is like that. Sin is a trap, and it has a way of changing us into people we don't even want to become. Eventually we lose touch with who we really are–the sons and daughters of the Most High. We become barnyard ducks.
~Unknown Author
Day 14 – Resting in Hope
My Eyes
It has been my experience that weariness can be the result of what my eyes rest upon. As I was in Psalms this morning, I noticed that God was David's priority (vs. 8 ). This verse says that he placed God always before him.
As well, David continued to say that God was at his right hand. The right hand was and is still considered the stronger hand for most people. As I see it, if I keep God in the proper position in my life, God will be on my strong side. God will keep me from falling.
Assurance
The end result of this assurance and security produces a glad heart within – my spirit is glad and I can rejoice because of this assurance and security. Therefore, my heart/my spirit is glad and I am able to physically rest. We all know how stress harms us physically. It affects our heart, our blood pressure, etc. However, if I keep God always before me – I have assurance and security – He is my strength – I keep that stress from affecting me physically.
The Cure
I found a cure in these two verses today – I must set my priorities! God must be first – God must be the center of my life – God must be my focus.
The picture above was taken by Carol Meyers and used here with her permission. She has traveled to some of the most beautiful places in the world and has captured so many pictures which depict peace and tranquility. Thank you, Carol, for allowing me this opportunity to use your work!
Day 15 – Alone
As Christians, we should have the joy of our salvation ever present in our lives. However, I find myself weary of well doing – weary of fighting the battle – weary because of ill health. When I rest in this long enough, I go down the path of feeling of alone. People are all around me, yet I feel alone.
God Never Changes
I am not the type of person who stays discouraged long. I praise the Lord, God Almighty for pulling me out of "myself" early. Yes, "myself" – because it is not the Lord who changes – I am the one who changes. How I view my circumstances totally depends on my walk with the Lord.
This "Alone-ness"
Feeling alone is not wrong. In fact, it is at these times that we turn to God and He has our undivided attention. It is then that I am still and in listening mode. Although I have people around me, I have felt all alone. But I am not the only person who has ever been in this position. David poured his heart out in Psalm 102 with these same feelings.
The Lord, Himself, was alone at times. I think of when His closest friends deserted Him and ran.
As if this wasn't bad enough, the Heavenly Father forsook Christ when He hung on the cross and all of mankinds' sin was laid on Him.
God's Solution
Our Saviour died alone on that cross. Have my feelings of being alone been as overwhelming as my Saviour's? Mine don't even compare to what Christ went through. The Lord understands my feelings – He knows what I am going through because He has been through them as well.
I love the word "succour" – Noah Webster defines it as:
Literally, to run to, or run to support; hence, to help or relieve when in difficulty, want or distress; to assist and deliver from suffering; as, to succor a besieged city; to succor prisoners.
Do you feel alone today? Jesus Christ, your Saviour desires to run to you to support you, help you and relieve you during your time of distress. Just as you would run to a friend and cry for help, turn to the Lord and ask Him. Who can help us better than the Lord?
The picture above was taken by Carol Meyers and used here with her permission. She has traveled to some of the most beautiful places in the world and has captured so many pictures which depict peace and tranquility. Thank you, Carol, for allowing me this opportunity to use your work!
Day 16 – Building Blocks
Weariness does not occur overnight. It is a compilation of day-to-day hardships and stresses that grow from a little to overpowering.
Direction from the Word
Build Your Faith
Jude encourages us to build ourselves in our faith praying in the Holy Spirit. Many times we think we know God's will and we do not pray seeking His will. Jude points out that our faith will be built as we pray to the Spirit seeking the will of the Father.
Love and Mercy
God's love came to us with great mercy. We do not deserve His love but He gives it freely. As much as we are sinners, God loves us despite of this and offered His Son. Could you do that for someone you did not even know? More importantly, could you do that for someone you did not like? Mercy is love in action and, therefore, if we have mercy on the unlovable, we keep ourselves in the center of God's love.
Compassion with a Difference
It is one thing to have compassion for someone, but when that compassion has feet attached to it, it becomes compassion that makes a difference. You can see someone who needs help and feel compassion. However, Jude says to have compassion which makes a difference – which means when you see someone in need of help, you are the one that helps.
Beautiful Remedy
As a result of working with these building blocks, the believer is concentrating on someone else. The weary believer now has his eyes on another and not on himself. What a wonderful balm to place on a weary heart!
Day 17 – God Hears
Weariness … when does it begin? How do we get ourselves in this state? It is when I am thoroughly absorbed with myself that I fail to remember what the Lord has taught me in His Word. I use to think back on my difficult circumstances and only recall the negative details. I would not try to recall the good that came out of that trial. I find that I am not alone in this. Why is that?
I truly believe it is because I did not praise God enough for bringing me through my difficulties. The Word says to be thankful in all things – that includes hardships as well as blessings.
The phrase, giving thanks appears five times in God's Word. The number five reflects God's grace. I find that interesting – we reap God's grace when we give thanks to Him for all things in our lives – whether good or bad. It's all in our attitude. I once heard a message called "The attitude of gratitude." It surely does apply in today's devotional.
Once I learned to thank God for everything that was happening to me, I became less absorbed with the details. I was able to rest in the Lord knowing that He was in control.
I remembered that God brought me through my previous difficulties and He would do it again. I would think of Him first as soon as I grew weary again. David is truly my mentor when it comes to growing weary as a Christian. David wasn't exempt from weariness – in fact, he openly admitted it and wrote about it. As a writer, I find myself better able to cope with my weariness when I am able to put my thoughts on paper. It is as if the Lord speaks to me and walks me down the path.
Weariness for a time
David's bed was covered with tears – not just a few, but covered. I've been there, haven't you? There doesn't seem to be an answer to my problem. In fact, I know for a fact there isn't an earthly solution. However, I know that God has the solution. It may not be the answer I want but it will be the solution I need. God's solution may not even take away my problem. However, as I meditate in His Word, I come to realize that my Heavenly Father will give me the ability and energy to deal with my situation.
Our weariness has an end to it my friend if we allow the Lord to do the healing.
You're Not Alone
The first thing I tend to do when I grow weary is to withdraw from the world. I tell myself that no one wants to be around sadness so I keep to myself. David felt this way, also, but he did the exact opposite.
Encouragement
When you are weary, dear friend, do not withdraw. That is exactly what the devil would have you to do. When you do, he can keep you in his grip. He can keep you down in the Slough of Despond, as Christian in Pilgrim's Progress. The devil does not play fair. He knows how to create an ineffective Christian and that is to keep that Christian preoccupied with trials and tribulations. But the Lord has made us spiritually whole – He has given us eternal life. The Lord has given us victory over this, as long as we trust in Him and allow Him to be in control. We cannot sit idly by and wallow in self pity. We must arise as Aeneas did in the Book of Acts and make our bed.
Just as Jesus Christ made Aeneas whole, so does Christ make us whole spiritually. Just as Aeneas arose immediately and put action to his healing, so must we. We must put action to our spiritual walk. You cannot walk and be still… you must move forward. Move forward, dear Christian. When you are weary, thank the Lord for the circumstances in your life. Know that He will bring you through and give you just the right amount of grace you need to carry on. Keep going – Press forward!
Day 18 – Encouragement
When I am weary of well doing, I need to remind myself of just who God is. He is not mere man. Man can let us down but God will never let us down.
Fellowship Restored
God created us in His image with a desire to fellowship with Him. Without salvation, we cannot fellowship with God. Prior to salvation, man feels empty within. Man feels as though there is something missing in his life. That is why he is always in pursuit of happiness and joy. He does not find this joy until the fellowship with God is restored.
This Psalm is one of my favorites. It reveals to me man's attempt to seek after God and God's reward for doing so.
The Psalmist knew that his God could help him with anything. This verse reminded me of when we were fighting as children saying, "My Dad is bigger than your Dad!" David says His God is the Creator of the universe and will surely help him!
No Doubt
It is one thing to believe in God but quite another to know beyond a shadow of a doubt that God will help you.
How does God help us? As I meditated on this Psalm, I realized that the Father helps us in every aspect of our lives:
Since God never sleeps, we can be assured that God will assist us in our spiritual walk if we allow Him. That is the most important thing for a believer. When we are walking with the Lord, all things are "right" in life. Even the hurdles are easy because He is guiding.
It's as if the Psalmist wanted to emphasize this point. God is not human that He tires and needs to take a nap. He is always standing watch over us. What comfort! Not only is God watching over us, but He is the same God that has cared for Israel all these thousands of years! It almost seems like a resume to me!
Not only is this the God who cares for Israel, but He is our keeper! When things get "hot" in life with struggles and cares, our God will provide us with the same kind of care as He promised in Psalm 23 as our Shepherd! What a blessing this is to me!
Our Heavenly Father, the Creator of the sun and moon, will not allow us to be defeated – both day and night! We are His children – born into His family through the precious blood of His Son, Jesus Christ! We have a promise that our Heavenly Father is faithfully watching over us!
The best thing ever is to know that our Heavenly Father has our salvation preserved for all time. The born again believer does not need to worry about his salvation because it is not in the hands of a mere man. Our salvation is in the hands of the God who never sleeps, my friend! Who can take it away from God?
No matter where we go in life, we can rest assured that the Father is right there with us preserving every step. The steps we take (as in verse 3) are watched over by God. He monitors our lives and is way ahead of us. He knows where we are going and He knows what lies ahead. We do not need to worry because He will guide us. When we are in sweet fellowship with God and we stay in tune with Him through His Word, we are going to be protected.
Fellowship Preserved
I am not saying that we will never go through trials. It is through trials that we are shaped into the vessel that God can use. What I am saying is that God will protect us and surround us with His love as we go through the trial. What blessing is that? The weary Christian can rest assured that the Creator of the Universe, the God of Israel, is the same God that will walk along side of him. This same God is the One who loves you and will care for you in those difficult times!
Day 19 – Spiritually Centered
I absolutely love this verse:
Here we see the Trinity at work in the believer's life. The love of the Father is so great (John 3:16) that He sent His Son to pay the penalty of our sin. Salvation rests totally on Jesus Christ – there's nothing we can do to earn it. The only thing we need to do is to acknowledge this in our heart and repent from our ways. That is grace: unmerited favor. God's love provided a way for us to be reconciled to Him by giving of Himself! What love – what provision!
Communion
My favorite part of this verse is the communion with the Holy Spirit! Noah Webster defines communion as "fellowship." As I have communion with the Lord, I have fellowship with Him. I communicate with Him – I meditate on God's love, grace, mercy, and His attributes. Doing so opens my heart to His nature. It helps me to know Him more intimately.
When I am weary, I fail miserably in this area. My thoughts, once again, revolve around my trial and circumstances. They are not dwelling on God's attributes but they are dwelling on:
"But why is God allowing this in my life? Why won't God take this away? Why me and not someone else?"
My communion with God has now become a one-way form of self-centered communication – it is no longer communion at all. I keep asking why instead of asking for His help through my suffering. Am I so different from the Apostle Paul in my feelings? Paul had a thorn in his side that he asked God to remove three times. God's response to Paul was:
Sufficient Grace
As I commune with God and express to Him the sorrows of my heart, He provides me with just the right amount of grace I need to go through that very moment. As with Paul, God may not take away my problem, but He does promise me that His grace is sufficient. He comforts my heart – He gives me strength to carry on – He showers me with His love, peace and comfort.
Greater Impact
Notice that God's strength is revealed through us during our trials. When others see my faith in action during a trial, it becomes a testimony to them of God's power in my life. Yes, there have been times that the Lord has removed my trial from me and I have given Him the glory. Others witness my joy and their faith is increased.
However, I believe that there is more impact in their lives when they see my faith in action. When we continue to rejoice in the Lord despite our circumstances, this testimony has greater impact. They actually see that God is carrying us through. It reminds me of the "Footprints in the Sand" story. God desires to help us through our trials and to even carry us.
Closer Relationship
My communion with the Holy Spirit brings much benefit to my spiritual walk. He instructs me, He speaks to me through His Word, He encourages my weary heart and He lifts me up. I now understand how the Apostle Paul was able to continue on in preaching the Gospel. He probably asked God to remove his thorn so he could better serve Him. As much as that sounds like a Christ-centered request, the Father said that He would receive more glory through Paul's afflictions than without them. Paul's relationship with God grew closer – it forced him to fully rely on God's grace for each moment. We may think we know what is best for us but God's ultimate goal always has our best interest.
When we reach this point in our spiritual walk, we can overcome weariness. Weariness is the result of trying to change our circumstances and failing. When we acknowledge that we cannot change them and fully rely on the grace of God to help us through, our focus is removed from our circumstances and instead placed on God. We now see that it has nothing to do with us, but everything to do with God. Rather than look at my trials with discouragement, I can now look at my trials with different eyes – I can see that through these trials, God will ultimately receive the glory and, as a result, will draw another closer to Him.
Is this not what Christ called us to do?
Everyone of us has this ministry in life. We are to reconcile the unbeliever to God by sharing the Gospel. We are to reconcile the believer who has gone by the wayside to Christ by being a spiritual mentor. When we see ourselves in this ministry, we understand how God takes our trials and uses them to help another.
We find purpose for our lives. Weariness brings lies. We believe that because we are so sick, God cannot use us. Those are the devil's lies. He is the father of lies and he is quite effective. But the weary Christian does not need to fall for those lies. Remembering that our ministry, sick or not, is to reconcile others to God, we now see ourselves with purpose in our lives! There is no greater joy in a believer's heart than to know that God is using him for His work!
Press on, my friend!
Day 20 – Follow God's Pattern
Weariness can sometimes come from our own personal sin. God does not impute our trespasses. What a wonderful thought!
Noah Webster defines "imputing" as:
Charging to the account of; attributing; ascribing.

Strong's defines it as:

G3049
λογίζομαι
logizomai
log-id'-zom-ahee
Middle voice from G3056; to take an inventory, that is, estimate (literally or figuratively): – conclude, (ac-) count (of), + despise, esteem, impute, lay, number, reason, reckon, suppose, think (on).
Imputing
Sigh This is such a conviction to me! God does not charge my sin to my account. Not only that, He does not take an inventory of my sin.
I cannot say that I have followed God's leading in this area. How many times have I been miserable within because I could not forget a trespass against me. God has used this to prick my heart and show me that I cannot move forward in my spiritual walk unless I follow His pattern.
Heeding the Holy Spirit
When we do not heed to the Holy Spirit's convictions, it is as if our feet are planted in mud. At first, it is slightly difficult to walk in mud. However, as our feet become more and more covered in the mud, we find it is harder and harder to pull our feet out and move forward. So it is when we harbor ill feelings toward another.
When we are at peace with all men, we do not harbor grudges or ill feelings. Doing so causes the root of bitterness brings trouble within us. I cannot push forward for the Lord when my heart is in this state. If I succumb to this sin, I only fill my spirit with exactly what the devil would want. If I dwell in this state long enough, I become weary. This is not what God wants for us.
Reflection of God
We are to be as He is. We are to be molded into His likeness by allowing the Holy Spirit to work in our lives. As I submit to the Holy Spirit's leading, I become more Christ-like in my nature. In turn, I will treat those who have offended me in the same manner as God treats me. I will forgive them – I won't hold their offense against them – I will not keep an inventory of what they have done! Since God does not take an inventory of my sin, nor does He charge my account or remember my sins, nor should I!
Day 21 – Dark Clouds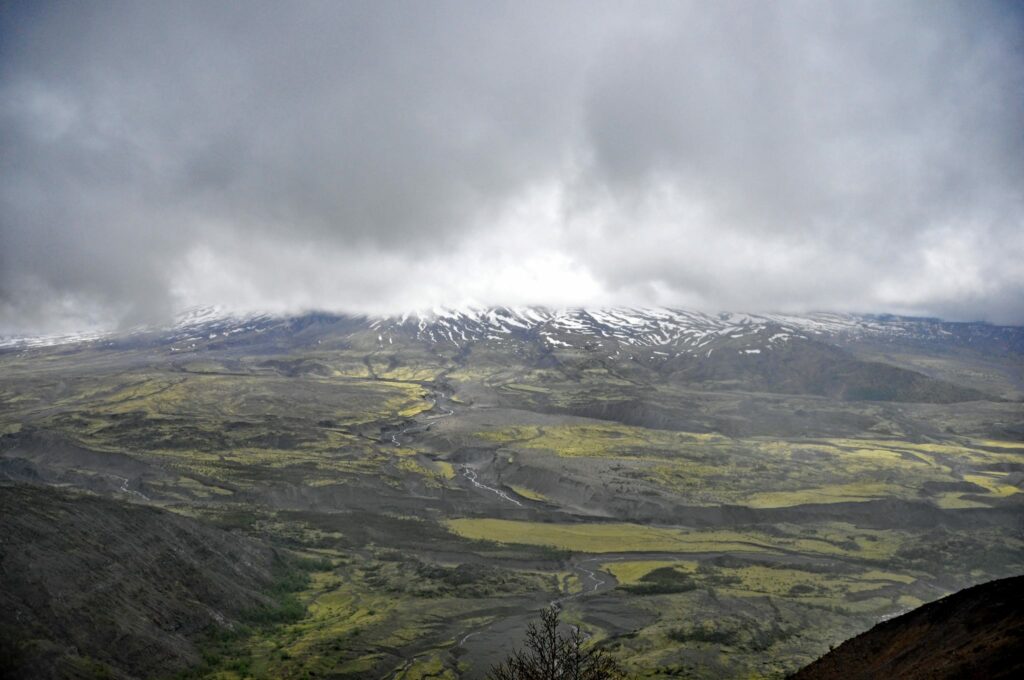 Weariness… it creeps on you like rain rolling in. You see dark clouds and a wall of rain from a distance yet the sun is still shining over you. Closer and closer the rain comes and you know that it's only minutes before you are drenched. Weariness is the same – it doesn't come quickly and out of the blue.
Weariness is a tool that the devil sometimes uses to overwhelm the believer. Ole slew foot is smart! He works slowly, methodically, making sure that you do not recognize his tactics. He creeps in unaware. By the time the believer is totally weary, he can no longer see the hand of God in his life.
In these beautifully written verses, the Psalmist gives us insight as to what we can do to overcome our weariness.
Give Thanks
We are to thank God for the bad – the good – the uncertainties – for everything! It is hard to be sad when you have the attitude of gratitude. A thankful heart cannot be achieved during trials when all we're doing is griping and complaining about our lot in life. Our heart is a muscle which needs to be exercised like any muscle. Therefore, exercising our faith and teaching ourselves to be thankful in all things will result in a strong, grateful attitude. It is so important to get a handle on this because whatever condition our heart is in will be revealed by the words we speak.
Practice makes perfect. Starting today, thank God for your trials. You will be conditioning your heart – you will be exercising your faith and making it strong. The Lord says that whatever thoughts we harbor in our hearts will be reflected in our speech. It's a dead give-away. Whether your trial is chronic illness, financial problems, marital stresses or other relationship problems, thank God for these in your life. When we experience a trial in our lives, it is our opportunity to be trained by God! When we don't thank Him, our attitude is certainly not open to being taught. God wants to teach us to rest in Him – to draw upon His grace to make it through each day. When we moan and groan, our thoughts couldn't be any further from the Lord. Thanking him in all things opens our heart to seeing what He wants to teach us. We are then able to glean from the Word and we are ready to accept His direction.
Make Known
Verses 1b and 2b speak of telling others what the Lord has done for us. When we keep His blessings to ourselves, we miss out on opportunities to give glory to God for His goodness and grace. We are to tell others of the trials we have been experiencing and how the God of Glory has brought us through them. This doesn't mean that you now have center stage and can express every gory detail about the trial. But it does mean that you can generalize and then give every detail about how the Lord is bringing you through. Tell them that He is your light in the very darkest of nights. Give God the glory in all things and He will give you exactly the right amount of grace of each difficult moment of the day – He will sustain you!
Seek Him
Verse 4 encourages us to seek God's face and His strength. Some trials will never go away. It is at these times that we must accept the fact that we will be living with this trial until the Lord takes us Home. It is those dear believers who need to seek Him and His strength minute by minute. There is nothing this believer can do to make this trial go away. Therefore, it is vital this believer gets his strength from the Father because in his own strength, he will fail. The Heavenly Father never fails!
So dear weary Christian, (1) give thanks in all things, (2) make known to others how God is bringing your through, and (3) seek Him and His strength. His grace is sufficient!
Give thanks with a grateful heart;
Give thanks to the Holy One,
Give thanks because He's given
Jesus Christ His Son.
And now, let the weak say, "I am strong"
Let the poor say "I am rich"
Because of what the Lord has done for us.
Give thanks!
by Henry Smith
Day 22 – Circumstances
Life's circumstances can be so overwhelming at times, can't they? Some are so great that we need to step back and think things out or we will make snap decisions or say something we do not mean to say. It is then that we need to exercise our faith in the Lord as we try to figure things out.
Peter found himself in this situation. He started out well, but life's circumstances got in the way and doubt crept in. Am I so different? Absolutely not! I have been guilty of this as well. As a result though, I have come to realize that God was right there with me and there was no need to fear. Let's take a look at this account:
Starting Out Well
I cannot point a finger at Peter at all because I have so been there! Haven't you? Peter saw the Lord and wanted to join Him on the water. I can just picture myself in this same scenario. Had I seen Jesus Christ walking toward me on the water during a horrible storm, I think I would have been excited to see Him there! I think I would have wanted to be right there by His side because I would have known that it was the safest place to be.
Peter was the only one willing to exercise his faith. The Scriptures do not show any of the others willing to walk on the water. With the storm still raging about him, Peter had enough faith to make that first step out onto the waters. He started out well. He had enough faith to get him started. I have heard it said that many Christians start out well but they do not end well. I surely do not want to be counted in that latter number. I want to finish well in my service for the Lord!
Raging Storms
Peter's faith was strong enough to make that first step onto the water. Just think about it. He was alone in this! Yes, Peter started out well. I have been in those shoes. In my early years as a new believer, I would start out in a trial and I would exercise my faith and believe that God would bring me through it.
But let's see what happened next to Peter. The moment he saw the huge waves about him and the storm raging, he became afraid! It stands to reason that Peter could only see the waves because he took his eyes of Jesus. Had he kept his eyes focused on Jesus, the waves would not have been the center of his concentration and, therefore, seemed so terrifying. Instead Peter would have seen the joy in Jesus' eyes because His child was trusting in Him. He would have been encouraged to continue on.
However, before we point a finger at Peter and boast of our own strength, could we actually have done any better? Have we done any better during our own trials? I know that I have failed miserably in this same area. I began my trial knowing the Lord would take care of me. However, the moment the fire was turned up a little, I took my eyes off the Lord and turned them upon my husband or a friend to help me through.
God's Compassion
I love how this account ends. In desperation and fear, Peter cried out to Jesus and immediately Jesus rescued him (verse 31). Jesus didn't wait for Peter to go down for the third time. Christ responded at Peter's first cry. How many times have I waited to cry to the Father to help me? I can't even count them all. Instead, I depended on others to comfort me during my trial when I could have gotten the perfect solace from my Heavenly Father! When we learn to turn to the Lord right away, we keep ourselves from getting discouraged because we have received His goodness and His grace.
Exercising Our Faith
God has given us these examples in Scriptures so that we may use them to teach us. As we read this beautiful depiction of man's weakness and God's grace, it should minister to us and teach us how to exercise our faith in God. When a trial comes our way, cry to God first. We need to allow the Lord to minister to us during our trials. God will respond but we must hear Him. Many times we allow ourselves to be distracted and we miss His still small voice; or we overlook a path that He has set before us and we choose the wrong one. However, if we listen intently – if we follow God's direction, it builds our faith. God may use others, He may use His Word, He may use the Pastor as he preaches his message. But the bottom line is that God will respond when we cry out to Him.
How blessed we are to have such a compassionate God to serve! We are not alone in our trials. In the footprints of life, we will see God's footprints ahead of us; or we will see His footprints beside us; and at times He will be carrying us. But we will never see our own footprints all alone. He will never give us a burden so heavy that we cannot carry it.
Day 23 – Well Doing
Christians, at times, can be overwhelmed by their circumstances. Christianity does not keep us from trials. In fact, we can count on experiencing trials because it is at that time that we grow closer to the Lord! We can see His hand of mercy and His grace throughout the trial!
Distraction is a good tool to take our eyes off our circumstances. The more we dwell on our trial, the more apt we are to yield to weariness. We all experience weariness from time to time. However, it's what we do with weariness that can make or break us. Some trials can last a lifetime, like chronic illness, but the remedy is the same.
What a wonderful cure for weariness. Paul exhorts us not to be weary in well doing. Notice that he also encourages us and says that if we do not faint we will reap. I don't think Paul meant the actual "passing out type of fainting" here. I believe he meant "weak and exhausted." I've been there, haven't you? Exhausted from my trials to a point where I ask myself, "What's the use in even trying?". This is where I must take my eyes off myself and focus on others.
The remedy lies in verse 10 of Galatians 6. Every opportunity we have to do something good for someone else, especially other believers, actually applies a sweet salve to our weariness. The more we apply this balm of healing, the weariness will disappear.
Our trials may not go away but the joy we receive from doing something for others will take our hearts and minds off our circumstances. Before we know it, we'll see God's grace in our lives – we'll see that we are able to deal with the trial much better than before!
It's amazing how much the Lord loves us and desires to help us through our trials. He provides answers in His Word to help us!
The picture above was taken by Carol Meyers and used here with her permission. She has traveled to some of the most beautiful places in the world and has captured so many pictures which depict peace and tranquility. Thank you, Carol, for allowing me this opportunity to use your work!
Day 24 – Affliction
As I look at all of the self help groups that are out there today, I can't help but wonder if those who attend actually walk away saying it was good for them to have been through the trial that led them to the counseling session. Many of today's counselors are eager to encourage a person to place the blame for their plot in life on someone else. However, Christianity does not take that stand.
Affliction
It sounds crazy, doesn't it? It's good for me to have been afflicted? Are you serious? But David thought so. Just why would he feel this way? The latter part of Psalm 119:71 has the answer: "that I might learn thy statutes." God's law is
God's Lessons
You will look at the trials and traumas of your life with different eyes when you are actually wanting to learn something from God through it all. I realize that this is easier said than done. However, David practiced this. He actually believed that it was good that he had been afflicted! Why do you suppose he felt this way?
Results
I believe that David's positive attitude was the result of a man who had actually seen God's hand throughout the trial. He knew that each affliction would draw him closer to the Lord. I believe that each affliction was an actual opportunity to draw nigh to God.
In my opinion, we draw nearer to God when we become more Christ-like. Each time that we are convicted of sin, repent and truly change, we get closer to God. The Word tells us to be holy as He is holy (1 Peter 1:16). The only way we can achieve this is to allow the Holy Spirit to change us. Affliction allows us to turn to God in dire times of need. This is when we are most open to allowing the Holy Spirit to do His work in our lives. Next time trials come into your life, think on these things. God can and will use them for your benefit.
Day 25 – Comfort
Where to find comfort
Where do you find your comfort? Do you find it in music? Do you find it in someone you love? Do you find it in distractions?
Comfort found outside the Word of God is temporary. If you find comfort in music, what happens when the music is turned off? God's Word permeates the soul. It makes us alive – that is what the word "quicken" means.
It stands to reason that when we are in need of comforting, we can find permanent comfort in God's Word. Not only will it make us alive, it will keep us focused on Him!
The more we are in the Word of God, the more we can be assured that we will find comfort within its pages. The believer who does not spend time regularly in the Word is like a car that does not get regular maintenance checks. Without fluids being added regularly, the car will being to spit and sputter and eventually break down. This is the plight of the believer who does not take time to read his Bible. When this believer needs comfort the most, he will not find it – he will turn to something else to find that comfort. Unfortunately, that comfort will be temporary and will not meet the believer's deepest need!
The God of all comfort
Verse 3 says that God is the God of all comfort! We do not need to look anywhere else or with anyone else. We simply need to look to God for all our needs – all our comfort. He will provide us with exactly what we need at exactly the moment we need it. Yes, even during those times when He disciplines us, He provides that same comfort.
We can rest assured that even when we are being disciplined by the Lord, He will give us the comfort we need. He will not allow us to be overwhelmed or exasperated as a result of His discipline. God's compassion is above any man. His compassion never fails – His love is perfect.
God waits to give you comfort
Take control of your spiritual life, weary Christian. Do not let the devil has his way with you. He is the father of lies and is a lion seeking to devour you! Make time for God's Word and find the comfort and peace that you are in such desperate need of. God desires to give you peace and comfort. In fact, not only does He provide that peace and comfort but you will find it He does this in a magnificent way! You will not be able to fully comprehend how you can possibly have His peace and comfort at the time. It is this perfect peace and comfort that will keep you going – the more you experience it the more you will want to stay on the right path for Christ. The more you will want to stay in the Word so you can constantly be refueled by Him! Don't despair, dear Christian. Don't give up! God is waiting to comfort you if only you will seek Him. Once you have found this comfort, it will keep your heart and mind encouraged.
Day 26 – Walk Without Fainting
What do you know?
In the Old Testament times, people were not as blessed as we are today to have God's Word available at any given time. They had to depend on hearing God's Word from their prophets and high priests. After hearing, they had to keep what they had heard in their hearts so they could pull from it when they needed refueling.
Isaiah exhorted them by trying to help them to remember what they had been taught. Don't you know? Haven't you heard? It's as if he is trying to jolt their memories:
Come on, people! We've taught you this before. Why don't you remember? Why don't you draw from what you have been taught and encourage yourselves?
When the believer is weary, it's so vital that he remember what God has taught him. When we look back at how God has been there for us in the past and what He has done to bring us through a particular trial, we feel encouraged that He will do it again!
God is not man
Today's verse points out that God is not man and He does NOT grow weary. God never tires of helping His child. He is NOT weary of helping you, dear Christian. We may grow tired of helping the immature believer because he does not seem to learn from his mistakes. But God is not like this at all. He is the ultimate Parent. He has perfect love, perfect patience and perfect mercy! This perfection is wrapped around the fact that He never gets tired. My friend, does this not encourage you?
Our perfect God is wanting to to help us. He stands ready and He is waiting to renew the strength of the weary believer. When we allow Him to work in our lives, we are promised that He will renew our strength. Not only will He renew our strength, but He will do it in such a way that we will feel as though we are flying! We will come above our circumstances rather than be overwhelmed and covered by them.
God is perfect
God is not human and does not have the weaknesses that we have. His compassion allows Him to understand what we are going through. It is His perfect love that drives this compassion. Any parent can relate to this love and compassion. The love we have for our children is what motivates us when we discipline them – when we try to comfort them when they are hurt – when we try to teach them what is right.
God is perfect and, therefore, this perfection spills forth when He wants to encourage us. Isaiah captures this in Isaiah 40:31, doesn't he? He says that in our weariness, if we wait upon God as He ministers to us through His Word, He SHALL renew our strength and we will be able to run (spiritually speaking) and not grow tired or faint. We will be able to go through our trial without falling apart. In fact, Isaiah takes it a step further and says that we will rise above our circumstances.
Friend, our weariness can be compared directly to the amount of time in the Word. The Lord promises to renew our strength in time of weariness. The wearier we are, the more we need the Word to cleanse us – to encourage us – to lift us up. I know that the last thing I want to do when I am sick is to open my Bible – but this is when I need to open my Bible. God has a promise there waiting for me if I do!
Day 27 – God Hears
God hears
As we've been going through this series, we have been learning about God's attributes. Today's verse teaches us that God does hear us when we cry to Him. I can't begin to tell you how many times someone has told me that they do not feel as though God hears them. They continue to say that their prayers seem to stop at the ceiling. Does that sound familiar to you? Don't believe it for a minute. God tells us that He does hear us and that He stands ready to help us. David said he cried with his voice and God heard him. God hears us as well!
God's shield
The weary believer gets to a point in his life that he is overwhelmed and feels as though he has been totally abandoned. However, our God stands ready to shield us from total despair if we allow Him. Sometimes we just cannot see His shield in our lives because we are so absorbed in our circumstances. That is why it is so important that we stay in the Word. Reading brings life to our down heartedness. Reading brings to light God's promises and comforting words. One can hardly read Psalms without walking away with a ray of hope. Why is it that we fail to go to the place where healing can occur when we need it the most?
God lifts us up
The best part of the verse is that God is the lifter of the weary believer's head! Whether your head is stuck on a pillow because you're exhausted or your head is drooped because of depression, God WILL lift it. He is there waiting and willing to do this. Read the Word and envelope yourself within the pages of encouragement. God will wrap His arms around you and bring you that much needed comfort and peace.
Day 28 – Our Hope
Misplaced Hope
When we get to the point of weariness, we tend to look for relief in the wrong places or in the wrong people. When I have been to this point, I have felt that God wanted me to go through this and wasn't going to give me relief from the situation I was in. It is then I would look for help – but not from the Lord. Friends were there for me and were a blessing – but they could not take the trial away. They could encourage my heart but they could not change my attitude about the trial. It is the same when believers are stricken with an illness that is pretty serious. They turn to their doctors and place their hope in the doctor to heal them. As good as that sounds, the hope is truly misplaced.
Hope Eternal
The weary believer gets to a point in his life that he is overwhelmed and feels as though he has been totally abandoned. When we place our hope in God, the hope will not be misguided. That hope will be eternal and He will sustain us. As I close this devotional series for The Weary Believer, I pray that it has impacted you in such a way that you will turn to the Lord rather than to anyone or anything else in your time of need. I have tried to convey the importance of seeking God's face and turning to His Word for encouragement. The Word heals the broken believer. When you have filled yourself with the water from the Word, you will look at your trial with different eyes. The overwhelming feeling will be replaced with the attitude that you can live through this.